Last Updated: July 22, 2020
Dateline: Merida, Mexico
Let's talk about the Trifecta Strategy. This is a lifestyle that I created after years of traveling around the world.
People often assume that the nomad part of Nomad Capitalist means you have to be constantly going all around the world. But that's not necessarily true.
When I started Nomad Capitalist, I wanted to live that lifestyle. I was spending a month or less in different countries. I wanted to run around the world and build my network. I wanted to meet people – CEOs of banks in Vietnam, property developers in the Philippines, and lawyers in Lithuania.
And here's a little-known secret: my initial goal was not to figure out how I could pay less in tax – that was kind of a happy byproduct – I simply wanted to live in different places.
Now, if you want to travel all around the world and drag a suitcase behind you, that's cool. But what I found is that I eventually wanted more stability than what the perpetual traveler lifestyle could offer. I also discovered that the seven and eight-figure entrepreneurs we work with also want the stability and productivity of living in a set number of home bases.
That's why I came up with the idea of the Trifecta.
The Trifecta Strategy is both a lifestyle planning tool as well as a possible tax planning tool.
One of the key factors to successful lifestyle design is to not only know the places you would like to visit but also to answer these questions:
• How much time would you like to spend in each place you want to go as a Nomad?
• How much time does each base deserve?
• How much time do you need in each short-term place you visit to get settled in, feel comfortable, and be productive?
We've discussed before the different ways of living as a Nomad, from the extreme perpetual traveler to those who prefer to simply settle down in one location as an expat.
What I have discovered as I continue to work with more and more individuals at the seven and eight-figure levels is that the need for balance between these two extremes leads many of these successful entrepreneurs and investors to the middle option: the Base Cities Strategy.
In a nutshell, the Base Cities Strategy involves having homes in different cities — bases — that are usually relatively far apart so that you can travel to nearby locations from each one. From there, you have to consider how much time each base deserves and whether or not you'll have any short-term flings with other countries along the way.
Going beyond simple lifestyle design, however, a true Nomad Capitalist will also want to know how to use this type of strategy to achieve its full benefit to live around the world completely tax-free.
Enter the Trifecta Strategy.
The Trifecta Strategy
The Trifecta Strategy is for those folks with the money to rent or buy quality properties in different locations around the world — potentially three, hence the Trifecta — in order to establish bases in which they can live for a certain amount of time without becoming tax resident in any of them.
For me, that might be Kuala Lumpur, Malaysia in January through March, followed by Tbilisi, Georgia in the spring and early summer. From there, perhaps I'll spend the fall and winter season somewhere like Bogota, Colombia to enjoy Christmas time in a place where they know how to celebrate such an occasion. This will allow me to be in Asia, Europe, and the Americas over the course of a year.
By following a similar Trifecta Strategy, you will spend a total of nine months in your three base locations, leaving three months throughout the course of the year that you can then split up between each base to enjoy shorter trips for leisure or business, or "bleisure," as it has started to be called by many location independent lifestyle communities.
Ideally, you can spend one month in between each base to get to your new location with stops in other countries that you are interested in exploring.
For instance, I have stopped in Mexico City for several weeks on my way to my base in Colombia. Or, once there, I may want to spend a month in Río or head to Santiago. I can do so with much more ease from my base in Bogota than if I were traveling all the way from Europe or Asia.
Conversely, when I'm in Malaysia, I could take advantage of my Asian base to plan a two-week stint in Cambodia during my in-between month and dedicate time to my investments there. Or, I could hop on over to Singapore or Hong Kong to handle banking and gold storage.
The idea is to have regional bases where you can create the exact conditions you will need to get all the things that you want.
The Benefits of the Trifecta Strategy
As I have helped higher-level people create holistic offshore plans, I've realized that they want certain amenities. Following the Trifecta Strategy, you can choose countries that offer those exact amenities.
For example, I landed here in Bogota, Colombia and Uber popped up immediately, making it easy to get around within minutes of being in the country. There are tons of great restaurants and everything is easy to deal with. More importantly, I've had that same experience every time I have come here. Kuala Lumpur is basically the same deal and Tbilisi is increasingly becoming so.
With your lifestyle needs met three-quarters of the year, that extra month in between each of your bases will give you an opportunity to see more emerging countries along the way that may not offer comfort but do offer great investment opportunities.
With three bases that meet all your lifestyle needs, you'll spend at least nine months in places where you know that you like the infrastructure, development, food, culture, people, etc., and then you can go and experiment for the other 25% of the year.
One of the big places that's on a lot of people's radar right now is Kazakhstan and the other "stan" countries like Tajikistan. I don't want to spend a full month — or certainly more than that — in any of the "stan" countries, but I do want to see what's going on there.
So, the next time I'm in Tbilisi, I'm going to budget a couple of weeks to explore that region and make some contacts. I may not want to set up a base there, but I do think it's a region that is coming up in the world that deserves exploration.
Taking that month as an experimental period after three months in a place you can call home will give you a good balance between comfort and exploration. Additionally, by spending roughly 90 days in each of your base countries, you will not be deemed a tax resident in any of them.
Important Note: One area where you might have tax issues if you spend four months or more there is the United States. You would certainly be on the border (if they would even let you in for that long of a time). You'll want to go to places where they have residence permits or where they make immigration easier.
You know: Go where you're treated best.
Purchasing Trifecta Properties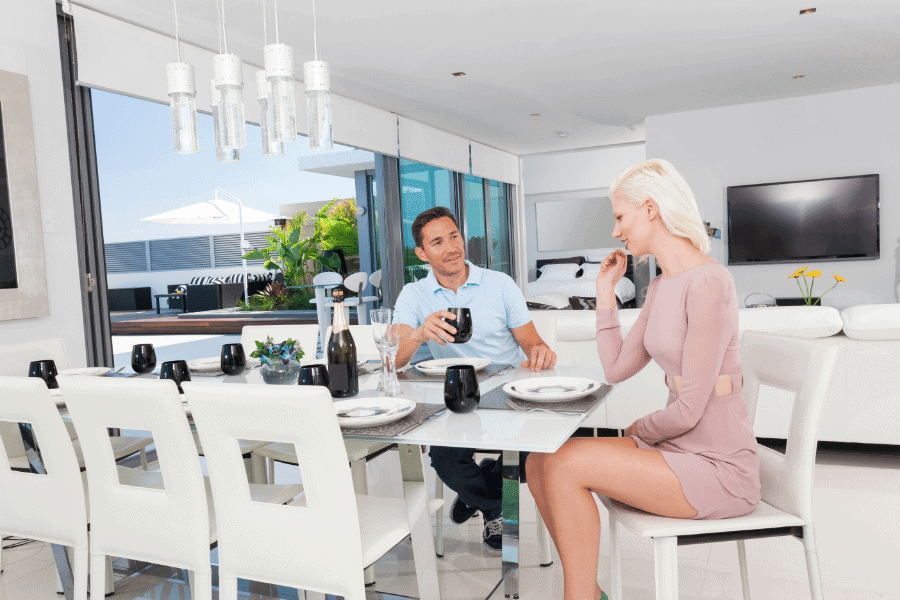 The next question you have to answer is where and how you are going to purchase property in each of these bases.
One option is to simply rent three different homes. But if you don't want to be throwing all your money away at rent, you could buy one and rent the other two and slowly accumulate your properties over time.
Eventually, you may want to own all three (or more) of your homes. I personally choose to own my homes and keep them empty while I am away.
But how you do this is up to you.
That said, if you can own real estate that's appreciating and you can keep it for your Trifecta, you won't be throwing money away to have the luxury of having a real home in the locations you prefer. There may be some nominal maintenance fees or property taxes, but in most of the markets where I buy, these costs are very low.
And by buying homes in your Trifecta countries, you're establishing roots and creating the exact conditions you want in every place. You're not relying on a hotel or an Airbnb to give you what you need. You can walk into your home and find your toothbrush and charger right where you need them. You'll have season-appropriate clothes in the closet and all the decorations done exactly to your liking.
The Trifecta Strategy gives you all the comforts of home with all the benefits of travel and overseas living.
And as to where exactly you buy that home, you can go for whatever type of lifestyle you want. Personally, I like to be based in cities and then travel occasionally to rural areas or do a weekend trip to a more touristy area.
But you don't have to do that.
If you like small towns, you could live in one of the best small towns in Europe. If you like the beach, you could live in San Juan del Sur, Nicaragua or Costa Rica. The possibilities are endless and there are no restrictions on where you can go.
The goal is to get a taste of all the places that you want.
Trifecta Country Candidates
The idea of the Trifecta Strategy is to take your 12 months of the year and carve them up relatively equally.
In the modified trifecta, you could do five months, five months, and two months. But the original idea is to choose three locations that are interesting to you and spend about three months in each home.
Not every person will have the same Trifecta Strategy. Malaysia, Georgia, and Colombia might work for me, but the individual needs of each person will dictate a different set of countries and perhaps even regions of the world to aim for as bases.
I initially said I was a Europe and Asia person, but when I came back to the Americas to do research a couple of years ago, I found there are great opportunities there as well.
Someone from Africa may want to set up a base there, or perhaps you enjoy the seclusion of Oceania and could get residency and a base by investing in Vanuatu.
But rather than just throwing out a few ideas, let's take a look at what makes a good candidate for a Trifecta base country.
1. FOREIGN OWNERSHIP LAWS
If you are planning on buying a property in a potential base country, one of the first things to look for is a country that actually allows foreigners to own property there.
While you can certainly rent a home in a country that disallows foreign ownership (unless, of course, that is restricted as well), most of the folks I help are looking to purchase a property for all the benefits of foreign real estate ownership beyond just using it for your base.
Some countries are completely open, while others will request that you jump through a few hoops, and still others bar foreign ownership completely. Here's a quick list you can use as a reference:
Open To All – No Restrictions (except for areas of national interest):
Buildings Open to Anyone – Land Reserved to Nationals
Open To All – Some Restrictions:
Bahamas: Register purchases with the Foreign Investments Board

Belize: Obtain approval from the Ministry of Natural Resources

Croatia: Obtain approval from the Ministry of Foreign Affairs. Approval is based on reciprocity: if Croatian nationals can purchase real estate in your country, you can buy property in Croatia.

Cyprus

: EU citizens can buy an apartment, villa, and more than one plot of land. Non-Europeans are restricted to properties on less than an acre of land. Both types of buyers must go through the Council of Ministers to transfer the deed to a non-Cypriot citizen.

Ecuador: Must obtain permission for land within 30 miles of the coast or a border.

Mexico

: Cannot purchase real estate within 62 miles of an international border or 31 miles of the coast unless purchased through a Mexican land trust or corporation. Foreigners are also prohibited from owning

ejido

land, which is land distributed to indigenous communities.

New Zealand: No restrictions unless you plan to purchase more than 12 acres.

Panama

: The only restrictions are on property within six miles of international borders and a small number of islands and waterfronts.

Poland: Obtain an agreement from the Polish Ministry of the Interior. Foreigners can own up to one acre of urban real estate or 2.5 acres of rural land.

Sri Lanka: Technically, all foreigners can own land in Sri Lanka, but they will have to pay a 100% transfer tax, effectively doubling the cost of any purchase.

Thailand: Obtain permission from the Minister of the Interior. You cannot own land in a building where 49% of the other condos are owned by foreigners.
RESIDENCE PERMITS
You may also consider setting up a Trifecta base in a country where you can obtain a residence permit through a real estate purchase or even for setting up a business.
You will need to take many factors into consideration since some residency programs require that you become a tax resident and live in the country an established amount of time, interfering with your Trifecta Strategy.
Countries like the United Arab Emirates, St. Kitts and Nevis, the Bahamas, Seychelles, and Mauritius all offer residencies to those who purchase real estate in their country. I recently shared a list of my favorite countries where you can obtain a second residency through a real estate purchase.
As a quick reference, here are some of the best places offering residency in exchange for purchasing a property:
Albania – No minimum

Brazil – $160,000

Colombia

– $23,000

Cyprus – $300,000

Georgia

– $35,000

Greece – $250,000

Latvia

– $520,000

Malaysia

– $70,000

Mexico

– $175,000

Montenegro

– No minimum

Portugal – $350,000

Serbia – No minimum

Spain – $500,000

Turkey – $250,000
Many other countries offer residency in exchange for setting up a business in the country. Again, you will need to make the decision to pursue a second residency in any country as part of a complete plan, but here are some of the countries offering residency to entrepreneurs willing to set up shop inside their borders:
Spain is a great example of a country where you DON'T need or want to get a residence permit as part of your Trifecta Strategy.
Why?
Because even though you could get a residence, you don't need one to live in Spain for your desired three months, or to purchase land there.
More importantly, it used to be that if you were to get a second residency in Spain, you would be required to stay in the country for at least six months. This is, of course, the exact amount of time required to make you a tax resident in Spain. And there's no telling when Spain will reverse course and reinstate this law once again.
Tax Laws and the Trifecta Strategy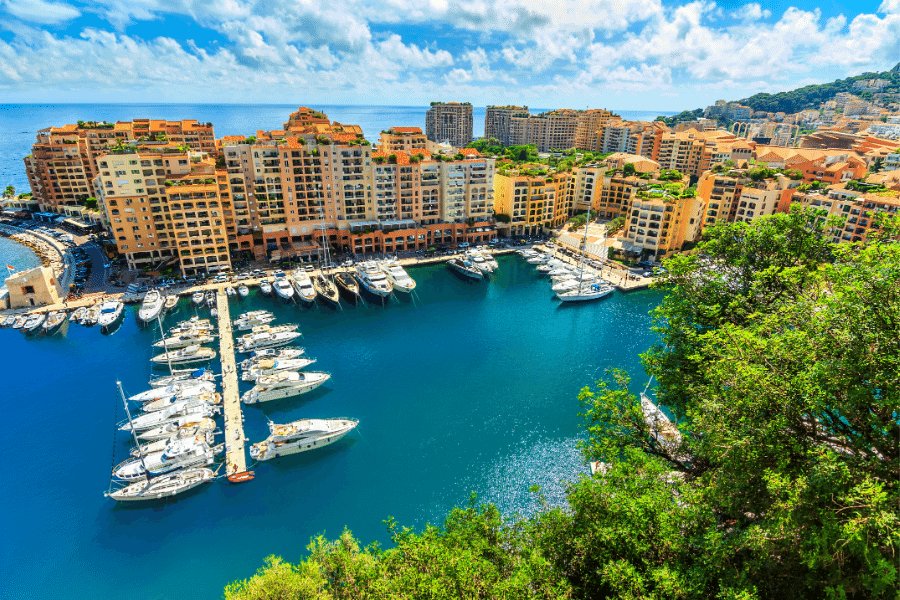 There are many factors to take into account when deciding on a second residence, especially when you are creating a Trifecta Strategy. Physical presence requirements and tax compliance rules are two of the most important ones you'll need to address before choosing a country as part of your Trifecta Strategy.
This is why I recommend professional residence planning to effectively lower your taxes. Nonetheless, here are a few good places to start your search for the perfect low-tax base:
Anguilla

Bahamas

British Virgin Islands

Costa Rica

Czech Republic

Gibraltar

Montenegro

Nicaragua

Paraguay

Singapore

Turks and Caicos Islands
In the end, you may not need to worry about residence permits or jumping through hoops to comply with tax laws. That's the beauty of the Trifecta Strategy — since you will spend 90 days or less in each country, chances are that the immigration laws of each country will deem you nothing more than a tourist, even though you'll grow to call your new base "home."
Some clients have even come to me wondering if they can set up a Trifecta base in the United States and still reduce their taxes. This can make things more complicated and require more planning, but depending on your citizenship and other factors, even the US could work in a tax-free Trifecta Strategy for the right individuals.
Wherever you go, you will need to do proper tax planning.
But, all those considerations aside, this is the Trifecta. The idea is to not only go where you're treated best but also to experience the best of each part of the world without sacrificing the essentials of your success.
As I work with more individuals at the seven- and eight-figure levels, I've realized that most folks who have arrived at that level of success don't want to be on a bus, plane, or train every two weeks. They want some more consistency in their life.
The Trifecta can deliver just that without sacrificing the chance to discover emerging world opportunities along the way, or the ability to be tax-free while enjoying the comforts of home and abundant living.