Last Updated: August 22, 2021
Portugal may be famous to the rest of the world for its Port wine and soccer superstar, Cristian Ronaldo, but here at Nomad Capitalist, Portugal is much more famous for offering one of the best Golden Visa programs in the world.
As a European Union (EU) member state, Portugal offers a high standard of living in terms of work, healthcare, climate, infrastructure, stability, safety, and education. 
Portugal's quality of life is a big draw for those looking to reside in or become a citizen of a European country. And for the folks with enough money, Portugal's Golden Visa Program is the European equivalent of an open-door invitation to do just that.
Technically speaking, the "visa" is a fast-track Residence by Investment program that grants non-EU/European Economic Area (EEA) citizens a Portuguese residence permit in exchange for a five-year investment in the country. 
This "golden" residence then allows the holder to obtain citizenship several years down the road if they meet the qualifications.
In this article, I'll lay out all the details of the Portugal Golden Visa Program so that you can understand what Portugal is offering and what they require from you in return. And if you want to get real estate in high-density areas and pay a lower investment fee, you better do it now — Portugal is implementing changes to the Program in 2022.
As always, understand that I am not a lawyer or accountant and any information provided here should not be considered financial or legal advice.
Instead, you should use this information as a springboard to consider whether the residence program is a potential solution for your individual needs.
And if you're unfamiliar with Golden Visas in general, you can go here for an explanation of how they work, who they benefit, and the programs available in Europe. 
On the other hand, if you're looking for information about Citizenship by Investment programs, the following articles and videos can help:
The History of the Portuguese Golden Visa
Portugal hasn't always held its doors open to foreigners, but when the Great Recession crippled its economy, Portugal looked outward for solutions. 
On October 8, 2012, Portugal introduced the first Golden Visa program in Europe to attract foreign investors who could both fill the government's quickly emptying coffers and reignite the Portuguese real estate market.
More than half a decade later, it is clear that the Program has done just that. I visited Porto, Portugal back in 2009 and again in 2017 and the difference was staggering.
Since its inception in 2012, the Portugal Golden Visa Program has attracted over 7,500 investors and injected more than five billion dollars into the Portuguese economy.
In fact, the Program has been so successful that, in January of 2019 alone, the Golden Visa had already collected over €85 million from 146 investors, and 241 of their family members. 
More than 90% of all applicants obtained their residence permits via real estate acquisitions, which is by far the most popular form of investment.
Portugal Golden Visa Changes for 2022
On February 5, 2020, Portugal's parliament passed a budget proposal that essentially amends the underlying laws of the Golden Visa Program. While it was later approved, the proposed changes were postponed due to COVID-19. Then, on February 12, 2021, Portugal announced the official changes and revised the timeline.
These changes will now take effect beginning on January 1, 2022.
The new law limits the qualifying areas for real estate investment within Portugal by excluding high-density areas like Lisbon, Porto, and the Algarve, as well as coastal regions like Setubal and the Silver Coast.
It is easiest to understand these changes from the perspective of the government. And that perspective is that they want to promote investment in the following areas:
Low-density regions

Urban requalification

Cultural heritage

Activities of high environmental or social value

Productivity and job production
This shouldn't be news to seasoned Nomad Capitalists. We talk about this all the time. Programs are constantly changing, and usually not in your favor. Often, they either go away completely or they go up in price.
As soon as a place becomes successful, they don't need you anymore.
In Portugal's case, they don't need your money in the thriving property markets of Lisbon and Porto anymore. They needed it when they were down on their luck, and that's when you should have jumped in.
Nine years later, property prices are up, and agenda changes have been approved.
The good news is that the Program is still open – the Government of Portugal simply wants to direct your money where it's needed. But they want more of it too – they've also increased investment prices.
The other piece of good news is that any changes to the program will not go into effect until the beginning of 2022. And if you already started the program, the changes should not affect you. Potentially, you could jump in now and still make it. But don't wait too long! 
Portugal is currently streamlining the application process. And due to the COVID-19 pandemic, most services are fully digital – from document submission to issuing tax numbers. This should help to decrease bureaucracy, but January 1, 2022, is fast approaching. If you haven't started the program, this may be a good time to consider your other options as Portugal is just one of several Golden Visa programs in the world. 
The Benefits of Portugal's Golden Visa
Before we jump into too many more details about how the program works, let's look at the reasons why you should consider Portugal's Golden Visa in the first place.
Foremost is the fact that Portugal offers a top-notch Tier A passport. As of 2021, Portuguese passport holders can travel to 186 countries visa-free, making it the sixth most powerful passport on our Nomad Passport Index. 
While your initial investment will not automatically get you a passport, it will set you on the path toward citizenship. And, at just five years, Portugal's naturalization timeline is one of the shortest in Europe.
But you won't have to wait for citizenship to enjoy travel benefits. Your Golden Visa residence permit will grant you visa-free travel privileges within the Schengen Area and many other countries around the world. 
Having a residence permit in most Schengen countries will give you more legitimacy when applying for visas in countries that still require you to obtain one. This is a particularly attractive aspect of the Golden Visa for applicants who have limited travel privileges with their current citizenship.
Aside from granting you the right to live in Portugal and work toward citizenship, your Golden Visa residence will also allow you to legally work in the country. And, as a resident of an EU country, you have the right to live and work in any of the EU/EEA countries.
So, if you'd rather spend your time working and living outside of Portugal while you wait for citizenship by naturalization, you can. 
Portugal's only request is that you spend at least seven days in the country your first year of residence and a total of 14 days for each of the following two-year periods before applying for naturalization. 
Another benefit of the program is that Portugal's real estate market is one of the most secure and attractive among all the Golden Visa countries. 
Unlike neighboring Spain, where squatting and apartment "occupations" became the norm following the recession, and government seizure of private property has become more common in recent years, Portugal has had constitutional property protections in place since 1974 that prevented such issues.
Portugal's real estate market was never prone to wild speculation either – unlike in the US where unqualified buyers were looking to become "no money down millionaires" before the bubble burst. Plus, the country never had sprawling developments of tacky tract homes that swallowed up huge areas of exurbia.
As a result of Portugal's more reserved real estate market, some old-school tourist destinations that have retained their authentic charm are still available for sale. However, thanks to the thousands of Golden Visa investors, the great deals are fewer and farther between than before and the coming changes to the Program will likely change this as well.
In fact, I expect that the 2022 changes will remove some of the best real estate options or that commissions will go up. Maybe even both.
But Portugal is still cheap by European standards. If you're looking for a European property investment with a warm-weather climate, Portugal is worth considering.
The program itself is also considered quite stable as it has support from almost all the political parties in Portugal. Even as they are making changes now, they have made a concerted effort to communicate that the program is still in effect and that investors will not experience a negative impact.
The program's application and approval process have become slower in recent years, though, due to some resistance and the general bureaucratic nonsense you would expect from a Western country.
So, don't count on this option being around forever. 
However, it is stable enough to invest now without worrying about the government changing its mind tomorrow and kicking you out.
Another benefit that is unique to Portugal's Golden Visa Program is the possibility of establishing non-habitual residence and tapping into the incredible tax savings this program offers, especially by Western European standards. We will address this particular benefit in more detail below.
And if you happen to be into cryptocurrencies, you won't incur taxes when you trade or transact cryptocurrencies in Portugal.
Finally, if a Golden Visa isn't an option for you, there are other ways to become a resident of Portugal, including demonstrating certain assets, getting a job in the country, or having a Portuguese spouse or domestic partner. 
The benefit of the Golden Visa in comparison to these other residence pathways is that it allows you to bypass all the normal requirements. 
But do note that while the Golden Visa removes the language requirement for residence, you will need to know some Portuguese to become a citizen.
At its core, the true appeal of the Golden Visa is that you will be given preferential treatment during the immigration process in exchange for your investment in the country.
The Three Portugal Golden Visa Investment Types
Portugal's Golden Visa Program requires an investment in either real estate, business, or capital contributions. 
While the real estate option is the most popular, the other two options are available to folks interested in starting a company and hiring Portuguese workers or making financial contributions to institutions or businesses in Portugal.
Each of these three paths entitles you to a Portuguese residence permit, renewable twice over the course of five years before you can apply for Portuguese citizenship.
Citizenship comes with all the benefits and potential future drawbacks attached to being a citizen of the European Union. 
Here are the details for the three different investment types:
1. Portuguese Real Estate Investment
The Portuguese government offers three different real estate investment categories for investors.
The first option is to invest in any property worth €500.000 ($585,000) or more. 
The investment can be in one property or ten properties. But regardless of how many properties you purchase, the investment must total at least that amount. 
By spreading your investment over several properties, you can use part of that value for your overseas residence and the remaining portion for investment.
Most investors who have elected to go with this option have focused on properties in Lisbon, Porto, or along the coast, putting current applicants at risk of being rejected due to the looming changes.
If you already found your property, purchase it and submit your application as soon as possible.
If you are currently in the process of finding a property in one of these places, look for a developer who is willing to let you back out of the deal if you are unable to obtain the Golden Visa through the investment.
Or, if you don't want the risk of missing the cutoff date, just go directly to an autonomous region or the interior territories to find property deals. This may also help you find deals that will qualify you for the second or third options and reduce your required investment level.
For example, the second option incentivizes rehabilitation of older properties by lowering the investment cost to €350.000 ($409,500). 
In this case, the property can be anywhere in the urban rehabilitation area, but it must be at least 30 years old, and it must be a renovation project.
This is one of the options the Portuguese government wants to direct investment to with the new changes. And understandably so.
At Nomad Capitalist, we've encountered some deals for this investment bracket before. A deal might occur in the form of a developer wanting to renovate an old building and searching for investors. 
And, usually, the developer will sell shares of the property. For instance, they might find ten families willing to invest €350.000 ($409,500) each. 
The developer then has their project funded and gives the investors a 3% share of the profits each year for five years. Then, when the families have permanent residence, the developer pays them back.
The third option is aimed at increasing investment in the Portuguese countryside. This is the cheapest option at just €280.000 ($328,000), but only real estate investments in rural properties qualify. 
These properties often appear in the no man's land between Portugal and Spain where there is basically nothing. So, it's no surprise that offers for this bracket are few and far between. 
However, I saw a deal for a developer not long ago who was turning a rural property into a boutique hotel. The deal was to make a hotel with 20 rooms, with the help of 200 investors who would each pay €280.000 ($328,000). 
While these deals are much less common, they do exist.
Some crafty investors might be considering traveling to Portugal to complete a renovation project on their own. While you may think it's easier than it sounds, we assure you that it is not. Portugal's bureaucracy makes this process very tedious, and you do not want to deal with that on your own. 
Unless you plan to move to Portugal and get a part-time job while you work on renovating, completing a renovation project on your own is unlikely.
And with the real estate investment route, you can't expect to make a significant return on investment (ROI). People who are looking to make a decent ROI of 12% or more are not going to get that with this scheme. 
Unfortunately, the prices in Portugal have gone up and the yields have gone down. Returns will be low, and investors need to accept that. This is the price investors will pay to get a Tier A passport.
If none of the real estate options appeal to you or the uncertainty puts you off, one of the other investment types may provide a better route toward your Golden Visa.
2. A Golden Entrepreneur Visa
The entrepreneur option is one of the most overlooked aspects of Portugal's Golden Visa Program. It is not for everyone, but if you fit the bill, it could save you €500.000 ($585,000) in real estate investments and still get you an EU residence permit.
The main requirement of the Program is that you create at least 10 jobs in Portugal and register each employee in the Portuguese Social Security system. Portuguese companies pay 23.75% of gross wages to social security and employees pay a rate of 11% on their salary. To qualify for the visa, both rates must be met.
Other taxes involved in this setup include corporate and personal income tax. The corporate tax rate hasn't risen in the last few years and seems to have plateaued at 21%. 
The personal income tax rate is progressive from 14.5% to 48%, but you can reduce that tax if you prove you are a non-habitual resident.
However, entrepreneurs who are considering hiring in Portugal should know that it doesn't offer the cheapest labor in Europe. 
While it's not the most expensive labor around, as of 2021 the minimum wage is €776 ($908) a month – taking into account 12 payments per year – and the average monthly wage was around €2.750 ($3,218). That's a far cry from the minimum wage in other countries like Ukraine (€460 or $538) and Moldova (€411 or $481). 
Portugal definitely isn't cheap compared to all of the Eastern European countries that I'm always talking about, but the program may still be the right fit for you and your business.
This program is best suited to a certain type of entrepreneur, especially Nomad Capitalist entrepreneurs who are growing their business and amassing staff around the world. 
For instance, while I like to hire people from all over Europe, if I were to just hire Portuguese workers, I could qualify for the program. 
If you are looking to hire in Europe, Portugal could be a prime location to hire content creators, back-office workers, salespeople, web developers, etc. As long as you're willing to pay your employees subject to Portuguese standards, you can hire just about anyone.
And, even under that set-up, your employees wouldn't have to be in Portugal full-time. They may work some of the time at an office in Lisbon, but they could also be traveling around. If they're subject to Portuguese immigration and tax law, they wouldn't have to live full-time in Portugal.
You wouldn't have to live in Portugal full-time either. Since the Golden Visa Program does not require you to be a resident, you wouldn't have to migrate yourself or your entire company to the Iberian Peninsula to qualify. 
If you maintain your residency by spending at least seven days a year in Portugal, you're set.
Thanks to the non-habitual residence scheme, you could spend more time in the country if you wanted to without compromising your tax status. But long-term physical residence in Portugal is not required for you to maintain your Golden Visa residence permit.
However, Portugal's entrepreneur program is not a great fit for the one-man business start-up. It is a better fit for entrepreneurs who have a larger, growing business that can sustain ten employees over at least a six-year period.
It's also a great fit for someone who's running a business overseas but doesn't necessarily want to spend much time in another country, let alone live there.
For example, I recently had a client from the US who wants to continue living in the US. He has around 100 employees and is looking to move some of them overseas. In his case, he could hire ten Portuguese employees and automatically qualify for second residency without having to live in Portugal.
If you have a smaller scale business, are on more of a budget and are interested in living overseas, then Lithuania or another country might make more sense for you. 
In some countries, you can get a residence permit just by hiring a few employees. In others, you can qualify for one by simply running a business — no employees needed.
Portugal's Golden Visa Entrepreneur Program is not for everyone. Nevertheless, it is a very good option for someone with a bit more money and a bigger staff. And for someone who's willing to spend more to hire Western Europeans instead of going and living somewhere else. 
It's a great program that not many people consider. But if you have the money, you should.
3. Capital Contributions in Portugal
Outside of the real estate investment and entrepreneur route, there are also various capital contribution options available.
In light of the ensuing changes, this option has become much more attractive for its simplicity. But it will cost you another €500,000 come 2022.
Compared to real estate, making a direct contribution of capital will save you time spent looking for properties, frustration from filing paperwork and getting your desired property approved, and extra money spent on real estate transaction fees and taxes.
You can make any of the following investments to qualify for a Golden Visa, with the increased amounts updated for the upcoming 2022 changes:
A capital transfer with a value equal to or above €1.500.000 ($1,755,413)

Invest €500.000 ($585,000) in a venture capital fund from a Portuguese company that is at least five years old and has a head office in the country

Invest €5000.000 ($585,000) in an existing Portuguese company alongside creating five permanent jobs for a minimum of three years

Invest €500.000 ($585,000) in scientific research conducted by a public or private institution that is part of Portugal's scientific or technological systems

Invest €250.000 ($292,600) in supporting the arts, culture or recovery or maintenance of Portuguese cultural heritage. This amount will remain the same with the 2022 changes
Besides the option that requires you to create five permanent jobs for three years, all these investments must be maintained for the full five years of your residence, and potentially longer if you choose to pursue Portuguese citizenship. 
Qualifying investment funds change as new ones are introduced and the sign-up period for others end. There are specific funds set-up for Golden Visa investors, but you can also invest in traditional private equity funds or venture capital funds.
The ones set up for Golden Visa investors will have a shorter fund term – typically for the five years until you get permanent residence or become a citizen – less risk, and lower yields, while the traditional funds have a longer minimum required fund term and higher returns.
It should be noted that, because of Foreign Account Tax Compliance Act (FATCA), not all funds are available to US persons who apply for the program.
As is common with investments of this kind, all applicants will need to provide proof of investment to the government. Take care to keep any, and all, receipts regarding this transaction.
Golden Visa Requirements, Documents, and Fees
To be eligible for the Golden Visa, you must meet several requirements. They are as follows:
1. Be a Third-Country National
This requirement simply means that you cannot already be a Portuguese citizen or a citizen of any EU or EEA country. 
Over half of all current applicants are from China, but that number has gone down as applicants from other countries such as Russia, Turkey, South Africa, Brazil, and others have grown over time. 
In fact, applicants from countries other than these top five have grown from 1.8% in 2015 to over 11% in 2021 — a testament to the growing popularity of the program.
2. Make and Maintain a Qualified Investment for a Five-Year Minimum
If you go the real estate investment route as most folks do, you can do so as an individual or as a qualifying legal entity. 
However, buying real estate in Portugal through a foreign corporation exposes you to hefty transaction taxes, so it's best not to use your offshore corporation to buy.
The good news is that, at least for now, foreign real estate owned in your name is not a reportable financial asset in the United States. Owning overseas property is a great way to diversify your assets and invest in a place you'd like to live. 
While I will always support keeping your offshore bank account in a separate country from your second residence, Portugal is a nice place if you like a Mediterranean climate.
3. Fulfill the Minimum Residence Requirement
You must spend at least fourteen days in Portugal during your first two years as a resident. After that, you'll need to renew your permit, which they will grant for the next three years. During that time, you'll need to spend 21 days in the country.
Basically, you just need to spend a minimum of seven days per year in Portugal under the program.
4. Provide Proper Documentation
When it comes to paperwork, Portugal's process is more straightforward than many Citizenship by Investment programs in the Caribbean. And due to COVID-19, the Portuguese government has almost completely digitalized the process.
You can now apply online through their Immigration and Borders Services portal, Serviço de Estrangeiros e Fronteira (SEF), called the Autorização de Residência para Investimento (ARI). And if you want to save yourself the hassle, you can also have a legal representative file on your behalf.
Regardless, it is still essential to have a good understanding of the Program and its requirements.
Not to mention that there are more moving parts in the Portugal Golden Visa, so there are more things that can go wrong if you're not careful.
The application process requires that you submit personal documents as well as proof of your investment(s), including the following:
A passport or other valid travel ID

Proof of your legal entry into the country (i.e., Schengen short-stay visa)

A certified copy of a background check from your country of origin or residence

A completed permission form which authorizes SEF to access your Portuguese criminal records

Proof of health insurance to cover your stay in Portugal

A declaration from you stating that you are compliant with the investment requirements

Evidence that you are in good standing with the Portuguese Tax and Customs Authority and Social Security systems

Statement from your Portuguese bank that confirmed the transfer of funds

Proof of payment of the Portuguese Golden Visa fees
All documents must be dated within 90 days of submitting your application.
On top of those documents, you need to prove that you are committed to maintaining your investment for at least five years, as well as proof of your investment. Some examples of proof you can provide include:
Deeds of purchase for all real estate investments

Employment contracts for jobs that you created within the country

A bank statement that displays your capital contributions
Ensure that your paperwork does not get rejected by getting all documents translated to Portuguese. The SEF requires that documents be translated by a Portuguese notary or by a Portuguese consulate in the country of origin.
5. Pay All Related Fees
This is not the kind of residence where you go in, flash some papers around, pay a $200 fee, and come back and get your card. There are substantial fees involved because the entire program is set up so that they can make money off of the process.
The Portuguese government knows that their audience is made up of wealthy investors who want a European passport and never-ending access to the EU, and are willing to pay for it.
A Tier A passport does not come without a hefty price tag.
Besides the financial investment you make, which is double the amount required for Greece's Golden Visa, you will also need to pay a fee of €5.325 ($6,240) for every applicant – including yourself and any dependents. Fortunately, when you renew your visa, the fees are slashed to 50% of the original rates.
In addition to those fees, there is also a processing fee of €533 ($625) for the main applicant and an additional €83 ($97) for each family member. The processing fees must be paid with the initial application and with each renewal.
Qualifying dependents include the applicant's spouse and children under age 18 years; children over 18 can qualify if they are unmarried and in school. Retirement-aged parents in the family can also qualify for this visa.
While the Portuguese Golden Visa involves less paperwork than other similar programs, it's a good idea to get professional help to ensure that everything is done correctly and to deal with the country's bureaucracy. 
Lawyer fees for the Portugal Golden Visa process can cost anywhere between €4.000 to €5.000 ($4,687 – $5,859).
And if you applied through the real estate investment route, you'll need to factor in taxes, stamp duty, and other fees. 
While it depends on which investment bracket you choose, you can expect to pay around 9%-10% of your investment in fees. The bulk of that cost comes from the Property Transfer Tax (IMT) if you are investing in real estate.
Again, this program is not cheap. 
These fees are just a part of the price you pay to get the best of the best. If you are not willing to pay the fees, then you should consider a different Residence by Investment program.
A Step-by-Step Golden Visa Application Guide
Step One: Decide how you will make your investment
Before you apply for this visa, you need to have already made your investment. 
If you are investing in real estate, bear in mind that property purchases in Portugal can take anywhere between one to three months to finalize.
Step Two: Begin gathering all the necessary documents
While you wait for your investment to go through, you can start gathering documents for your application as it can take a few months to obtain them all. 
Requesting police checks takes time, so while you are waiting to receive that document, you can work on getting your Portuguese credentials. 
For example, you'll need to get a Portuguese NIF, or fiscal number, and open a Portuguese bank account as well. Currently, you can obtain the NIF remotely; allowing you to get ahead of the game before you arrive in Portugal. For the bank account, it will depend on the bank, but if the one you choose requires you to open your account in person, you can again use the services of a legal representative instead.
Step Three: Finalize the investment
Transfer the funds needed to complete your investment to your Portuguese bank account. After that, you can make the investment.
Step Four: Translate your documents into Portuguese
While you are waiting for your investment to finalize, you can focus on getting your documents translated into Portuguese. You'll need to ensure that the translation is certified by a Portuguese notary or a Portuguese consulate in the country of origin to meet SEF's requirements.
Step Five: Complete the pre-application registration
The immigration office, SEF, has an online portal where you can submit your application. However, you have to pre-register before you can apply.
Since Portugal's Residence by Investment scheme can be quite complicated, your lawyer or another legal representative will likely handle this for you.
Once the pre-registration is completed through this website, you can then pay the processing fee of €533 ($625) and €83 ($97) for each family member. You will also have to submit a copy of all the required documents at this time.   
Step Six: Schedule your appointment
Once you are pre-approved, you can then make your biometric appointment. In bigger Portuguese cities like Lisbon and Faro, it can take up to three months to get an interview.
If you schedule your interview in a less populated district, you might be able to reduce your waiting time. You can find a list of SEF branches here.
Step Seven: Attend your appointment
In your appointment, an immigration official will interview you and they will collect your biometric data. 
If you are applying with your family, be sure to bring them along so that you can submit all the applications simultaneously. By doing this, you will save yourself months of processing time.
Step Eight: Wait for approval
Once you've attended your appointment, you must wait six to twelve months to be approved. When your application is approved, you must pay the application fee of €5.325 ($6,240) per person before you can receive your residence card.
Step Nine: Use and renew
As discussed, your residence permit will be valid for two years. You only need to renew your residence at the end of the second year. At that time, the application renewal fees will be half of their original price.
Step Ten: Become a Portuguese Citizen
If you've maintained your investment and your minimum residency requirements, you can apply for Portuguese citizenship after your five years of "golden residence."
Note, I said, "apply." 
You will likely need to apply for citizenship, so don't assume that they'll just hand you a passport at the end of year five.
Also, remember that you will need to know some Portuguese, so if citizenship is your goal, make sure you brush up on the language. 
If all goes well, you will eventually receive a Portuguese passport, one of the more powerful passports in the world.
The Tax Benefits of Non-Habitual Residence
One final note that cannot go unmentioned when it comes to any of Europe's Golden Visas is that most of these programs do not waive their taxation requirements for Golden Visa residents. 
Many people erroneously believe that if they get a Golden Visa, they won't have to pay tax.
This is usually not the case.
Portugal is the one exception, as long as you are structured properly. Holistic planning in these cases is essential because making a mistake can cost you a fortune. But if you are prepared to make an effort and do a significant amount of planning, you can drastically reduce your tax burden by becoming a non-habitual tax resident of Portugal.
To qualify, you must either be a Portuguese citizen or a resident, both of which are made possible through the Golden Visa program. 
As a non-habitual tax resident, you can legally eliminate your taxes on most foreign-sourced income, even when you spend more than 183 days a year in Portugal.
The tax residence is good for ten years and exempts non-habitual residents from income tax on almost any foreign-sourced income, including:
Business or self-employment income

Royalties

Income from eligible occupations

Occupational pensions

Capital gains (although capital gains from the sale of securities will be taxed)

Rental income

Interest

Dividends
If you do pursue this route, take into consideration that the EU does not mix well with offshore banking. To successfully combine an international tax strategy with Portuguese citizenship, comprehensive planning is necessary. 
You must ensure that everything is perfectly aligned to avoid tax trouble later down the line.
Who Should Consider the Portugal Golden Visa?
It is difficult to know if the pros outweigh the cons with Portugal's Golden Visa Program because it all comes down to your individual needs and circumstances. 
For many investors, the biggest plus is the path to a Tier A passport. For others, the draw is Portugal's quality of life. For others still, Portugal may be their choice simply because it is the best fit for their offshore strategy compared to the other programs available to them.
As I have discussed elsewhere, most of the Golden Visas offered in Europe have the greatest appeal to the following three groups:
US Citizens who

 plan to

renounce their US citizenship

 now or in the future and who want a Tier A passport to replace their US passport.
These individuals may currently be getting a second passport that is not as powerful and they want to work towards EU access to increase their travel options. In general, their aim is not just residence but eventual EU citizenship. 
However, this first group may be better off building a passport portfolio of various Tier B passports rather than giving up US citizenship just to take on the bureaucracy of another big government.
Emerging-world citizens who

 have "bad passports" and want access to the EU for the schools, opportunities for their kids, safety, stability, or whatever it is that they deem important.
These individuals want to live in Europe and eventually become citizens. 
This is the group that benefits the most from the Golden Visa program because it allows them to bypass the never-ending hassle of getting visas for their "bad passport" to travel to Europe and elsewhere.
Business owners and investors looking

 to spend all their time in Europe.
Portugal's Golden Visa gives you unlimited access to the EU, so if your goal is to be able to live, do business, and travel to the EU beyond the 90 or 180 days of visa-free access that you have on your current passport, a Portuguese residence permit may do the trick.
If you are simply looking to live in Portugal, this may not be the program for you. Other European countries offer more affordable and less cumbersome programs that would allow you to reside in Portugal. 
If you're not willing to make the real estate investments, pay the capital contributions, or pursue the entrepreneur route and pay the fees involved, you should consider a different program.
All in all, Portugal's Golden Visa Program offers many benefits despite the significant investment required. For foreign investors looking for access to the EU and a powerful passport, the fees and costs may be worth the trouble.
Our team has helped seven and eight-figure entrepreneurs like you to successfully obtain Portugal's Golden Visa. If you are interested in the program and how it could fit into your holistic offshore strategy, apply for a strategy call today.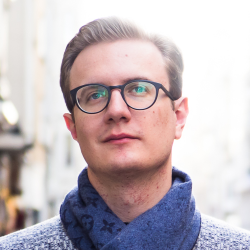 Latest posts by Andrew Henderson
(see all)