To most tourists, investors, and entrepreneurs alike, living in Europe can feel like a dream. Including or excluding Schengen countries, there are countless countries in Eastern Europe that are worth checking out. 
Countries like Portugal, Latvia, and Bulgaria give off so much appeal when it comes to their taxation policies, the lifestyle they offer, and everyday life. The comprehensive appeal stirs a great desire for people to want to live there.
But can you actually get an EU citizenship? Which countries offer the easiest path to obtain an EU citizenship? 
Let's take a dive into the six of the easiest countries to get second citizenship in. We will also discuss how you can get one of those coveted European passports.
Getting Your EU Citizenship
Having a European passport is not merely about owning the passport. It's a way for you to set up and incorporate your own business in the region without having to pay hefty taxes for non-citizens.
Yes, this isn't the only thing that you'll get when obtaining your EU citizenship. You'll also get a premium travel document that you can use all around the world. Plus, visa-free access to the entirety of the European continent.
There are so many other things you can receive when obtaining a passport from one of the more popular European countries. Some of the benefits that you might receive as a European citizen include but are not limited to:
Full residential and working rights.

Access to national health care benefits.

The right to vote and the right to run for public office.

Easier access to property ownership.

A great Plan B.
Then again, the question in everybody's mouth is, how does one get access to EU citizenship?
Looking at Your EU Citizenship Options
A popular immigration program across Europe is called the Golden Visa Fund. It's exceptionally widespread through member states of the European Union.
Countries like Portugal, Spain, Ireland, Greece, and more, offer this visa scheme. It gives off a few benefits at a much faster pace than applying for citizenship through descent or naturalization.
However, the main "setback" for this citizenship program is you'd have to bring out more money. This is Europe's answer to the Caribbean's citizenship by investment program.
So what if you are starting your entrepreneurship journey and don't want to invest that much money in a single citizenship program? Are there other ways for you to become a European citizen?
Alternatives to EU Citizenship
Great news if you're an up-and-coming entrepreneur.
You can start your offshore company in a particular country by incorporating your company there and contributing to the country's economy. This is a great alternative for those who don't want to splurge seven or eight figures for a single passport.
Six countries in Europe might offer entrepreneurs easier access to the region. This is great business and citizenship-wise.
You don't have to invest millions of euros in these countries while waiting for your citizenship. You can move from a high-taxed country to a moderately-taxed country. After all, we're still talking about Europe and some of its popular legacy brand countries.
This is good news for some entrepreneurs who want to move their businesses to Europe. Right now, six countries offer some of the easiest EU citizenship in the region.
Hiring Employees in
Portugal
Portugal is known for its Golden Visa Fund, and it's one of the pioneers when it comes to this citizenship program. There are a lot of "golden" opportunities attached to this visa program, and that's what makes it favorable. Although, not many entrepreneurs want to invest in real estate or bonds because most investment opportunities aren't that promising.
So what can you do to ensure that you'll obtain your second citizenship in Portugal?
One thing that you can do is to hire ten people as part of your company. You only have to hire them, pay them a relatively good wage, and pay their social taxes.
Now, you might think that Portugal has a high minimum wage and social taxes as a member state of the European Union. But in reality, you'll be surprised at how low these prices are.
Portugal is a great country for starting up your own business. Not only that, but it's also great if you want to work towards your second citizenship. Another great thing about Portugal is that you won't have to give up your citizenship at birth because the country does allow dual citizenship.
The great thing about this is that you don't necessarily have to be in the country for long periods. You can also treat this application the same way as you would a regular Golden Visa application.
Building Your Business in Belgium
Belgium isn't the cheapest place to live in the European Union, but it's one of the best countries to offer European citizenship. Like most countries in the EU, Belgium also allows its citizens to have dual or multiple citizenships.
There's also a startup visa that you can take advantage of in the country, which can be great for those who want to base themselves in the center of the European Union.
One main thing that you have to do is start a business that focuses on Belgium alone. This is basically the main thing to keep into consideration to qualify for second citizenship in the country.
You have to show the immigration unit how your business will focus on Belgium alone. You also have to show how you're planning to pay your taxes and what your business plan looks like. These are all great and fundamental steps if you're planning to start a business while trying to obtain a second passport in one of the best countries in Europe.
Check out our full guide and get your residency and citizenship in Belgium.
Working Towards an EU Citizenship in Lithuania
Lithuania is undeniably, one of the most off the radar countries in Europe – if not the world.
The country doesn't necessarily have a massive consumer market. However, it has many potentially talented people you can hire for quite a lower price compared to Portugal or Belgium.
The thing about Lithuania is that you need to invest about EUR 28,000 in a particular company if you want to get a residency. You also need to hire people, which you have to do for over a decade. Only then will you be able to get consideration for citizenship.
Now, this might not seem at all appealing to most entrepreneurs. Still, Lithuania, alongside the rest of the region, has a great start-up culture. It's becoming an international start-up hub, and it's such a great place for entrepreneurs who want to build their company from the ground up.
Creating Company Growth in
Latvia
In our opinion, Riga in Latvia is the capital of the Baltic States. It's one of the most modern cities in the region, and it has such great growth potential if you want to start your business there.
Not many people have second passports from Latvia, and it's considered a great investment opportunity and a great Plan B.
Not to mention that Latvia has become such a real estate hub through the years. This is due to its increase in great real estate investment opportunities for entrepreneurs and investors alike.
However, the catch is that you'll have to commit to living in Latvia for ten years to qualify for their citizenship. It does sound like such a long time, especially to those who are globally mobile. Although, it's not that much of a challenge if you think about the great tax incentives the country can bring in for your company.
Investing in Capitals in Estonia
One of the most expensive countries in the Baltic Region is none other than Estonia.
Although, it's become such a great place to invest in if you aim to get more tax incentives for your company. Not only that, but there's better economic freedom in Estonia than most legacy brand countries like the United States.
You have to keep in mind that Estonia isn't a relatively cheap country per se.
If you're looking to hire employees for a more inexpensive minimum wage, then you ought to consider Lithuania or Latvia instead.
However, there's one reason why Estonia is appealing to entrepreneurs. It's how you can bump down a Capital Contribution of EUR 65,000 to only EUR 16,000. You only have to prove that you're a sole proprietor.
Obtaining second citizenship is also doable in Estonia, but you must be able to wait for eight years before you can even qualify for a passport. Although, it's best to bear in mind that Estonia doesn't generally allow dual citizenship.
Looking at Your Options in Bulgaria
We're going to be frank, Bulgaria isn't our top choice out of all the countries on this list.
But it's still such a great alternative to countries like Ukraine or other countries in its surrounding region. This is due to the fact that the minimum wage in Bulgaria is a bit cheaper than in Portugal. Yet the talent, especially in tech, is so much more fruitful in this country.
Not only that, but Bulgaria also offers the fastest way to obtain a permanent residence and second citizenship. It only takes about three to four years, which isn't that bad compared to the other countries' eight to ten years.
Weighing Your EU Citizenship Options: Go Where You're Treated Best
It's always best to weigh your options because going after an EU citizenship isn't a walk in the park. This isn't something that you do on a whim.
You have to consider your business opportunities, investment portfolios, and so many other things before choosing the perfect country for you. Although, like we always say, you should always go where you're treated best.
Ready to take that next step in ensuring that your business and your second citizenship are on the right track? We're ready to make that happen for you, apply to become a client now.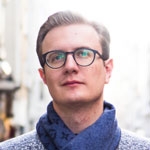 Latest posts by Andrew Henderson
(see all)
Last updated: Jan 19, 2022 at 7:28AM