MY NAME IS
ANDREW HENDERSON
I'm the founder of Nomad Capitalist
I want to tell you a quick story because I suspect we have a lot in common.
I've been a lifelong entrepreneur, I started my first business after dropping out of Arizona State University. By the time I was 22, I was making more money than I had ever expected
…And I was also paying a lot of money in taxes.
You spend years dreaming about starting a really successful business, making a lot of money, and having total control over your life, only to find out
…You have to give half of it away to your government.
No one talks about that part.
REDUCING MY TAX RATE
FROM
43%

TO

1%
When my first business became successful, I started traveling a little. Within a few years, I had my business running on autopilot and I was traveling at least half the time.
But even though I was spending over 6 months outside of the US…I was still paying 43% in taxes.
The money I wasn't giving to the government or spending on travel, I reinvested into other businesses in the United States. Those became profitable too and, as you can guess, cost me a lot more in taxes.
OUR SECRET SAUCE:
WE'VE ACTUALLY DONE THIS OURSELVES
I've put my time in as the taxman's punching bag, same as you. I know the feeling. Nomad Capitalist isn't giving you a theory, far removed from the experience you're actually going through.
For me, it's personal.
I've spent the past 12 years traveling to over 100 countries, looking for and experimenting with the best places around the world to employ offshore strategies.
I've made a lot of mistakes over the years…Mistakes have cost me a lot of time, and a lot of money. It was an expensive journey, getting to this life of near-complete freedom (and a 1% tax rate). That's because, when I started, there wasn't a Nomad Capitalist to show me what to do.
There wasn't someone who could give me a plan tailored to my exact situation.
WHY THOUSANDS OF PEOPLE
WANT TO WORK WITH US
EVERY DAY
Over the past 12 years, I've been meticulously traveling the world with the purpose of finding the best legal strategies and the best on-the-ground knowledge that actually works.
With so many moving targets in the offshore world, and so many people looking for help, I knew I had to expand.
Over the past few years, I've been putting together a team. We now have more than 50 people that work full-time to keep Nomad Capitalist at the cutting edge of global trends.
OUR HOME-GROWN
TRUSTED

NETWORK
The full-time team isn't the only tool helping Nomad Capitalist take hundreds of people like you offshore successfully. It's also the extended network we've curated over the past 15 years.
It's a network of the best attorneys, accountants, real estate agents, and other professionals around the world. It's a Rolodex of people we trust, who we've done business with repeatedly, and who we've sent people to in the past. People we know are honest and get the job done quickly and efficiently.
RESEARCH
Our team does research and development to find the best, current places for your situation.
STRATEGY
Our team is dedicated to ensuring every part of your puzzle fits together the way it should.
LEGALITY
We are committed to ensuring you're in full compliance and maximizing your tax rate reduction.
"Helping people improve their lives and create wealth through legal, ethical, and effective strategies for international diversification."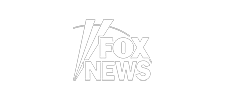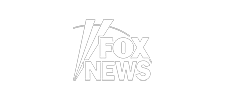 THE STRATEGY: WHERE TO PLANT YOUR FLAGS
When I started Nomad Capitalist, I was still looking for ways to take back more control of my business and my life. I was looking for places and business structures that would let me live a life of true freedom. I wanted to choose how I spent my hard-earned money. I wanted places that would let me pay less in taxes. Places where I could diversify my risks and ensure my well-being, even if my home country's economy crashed (again). Turns out the best bet for me was planting flags all over the world. A good country for one flag might be bad for another.
It's easy to get caught up in just lowering your taxes, and that's important, but it's not everything. I've been doing this long enough and actively enough (now with the help of my team) to be able to talk you through all parts of the plan you need to consider.
Flags deal with all aspects of your life, and the strategy really embodies our idea of going where you're treated best. When you plant your flags intelligently, you'll be diversifying, optimizing, and taking control over all aspects of your life.
BECOME A CITIZEN OF THE WORLD
STRATEGIES: SECOND RESIDENCE AND SECOND PASSPORT
Having a second residence in another country is a great way to diversify away from your home country, pay less in taxes, and possibly obtain a second citizenship. It means you'll always have someplace to go if things get bad at home. (Imagine how many people throughout history would have loved to have an escape hatch.)
Getting a residency isn't hard, and if you're looking to truly escape your home country, residency is an affordable path to a second passport. With a second citizenship, you'll guarantee yourself the freedom to travel where you want and divorce your government.
Second citizenship can also be obtained through an investment in a country's economy or through your ancestry. You may qualify for a second passport right now and not even know it.
MOVE YOUR MONEY TO A SAFE PLACE
STRATEGIES: OFFSHORE BANKING AND OFFSHORE GOLD STORAGE
While casually dropping "my Hong Kong bank account" into the conversation at a party may make you sound like an international man of mystery, keeping some of your assets in offshore banks and offshore vaults is the important first step in internationalization.
If all of your money is in one country, all it takes is one angry bureaucrat to push a few buttons on a computer and seize or freeze your cash. And while banks in the western world insult you with their tiny interest rates, many foreign banks actually pay high yields as high as 10%.
Having money in another country also allows you to reduce your sovereign risk by holding multiple currencies. It's not just sexy, it's good diversification.
REDUCE YOUR CORPORATE TAX BILL
STRATEGY: OFFSHORE COMPANY
An offshore corporation is your ticket to building a real business that pays reasonable tax rates – if it pays any tax at all. As a global entrepreneur, you can choose where to set up shop based on the free market, not arbitrary geography. You don't have to base your business in your home country if it doesn't make sense.
Plenty of countries are rolling out the red carpet for entrepreneurs. You can enjoy many of the offshore benefits big corporations do completely legally. I believe you don't owe any country a claim to your business if they haven't earned it.
You can legally and easily move your entire business overseas, from bank accounts to merchant accounts to web hosting. Plenty of consultants, e-commerce businesses, and digital nomads do this to pay zero in tax where they live… and it's all 100% legal.
LIVE WHERE YOU WANT
(OR NOWHERE)
STRATEGY: LIVING OVERSEAS
Living the expat lifestyle is one I personally enjoy. As a perpetual traveler, I'm free to spend time in some of the best countries on earth… then leave to go somewhere else. Along my travels, I've spent time in a lot of places that made me say, "I could live here." Additionally, I've spent extended time in multiple countries and found the experience more enjoyable than life in the US.
Beyond living away from your home country is the issue of your citizenship. There may come a time when the citizenship you were born with – the one you were brainwashed to believe was a gift from the heavens – becomes an albatross. This is when the idea of "expatriation" or citizenship renunciation comes into play.
If you're an American, there are already countless tax laws that make being a US expat more difficult than it should be. When that's the case, I don't believe you're under any obligation to pay homage to the country where you just so happened to evacuate a birth canal.
BECOME A GLOBAL ENTREPRENEUR
STRATEGIES: FOREIGN BUSINESS AND INVESTMENT
In medieval times, merchants sold their goods and services to their neighbors in the town square. Eventually, horses and wagons allowed them to transport goods beyond the town borders. Soon, the Industrial Revolution came and broke trade wide open.
In the 21st century, you don't have to be constrained by silly borders. So many entrepreneurs in places like California could grow faster and keep more of their profits by moving overseas. It's even easier to start and succeed at a business in countries where the competition is far less fierce. Countries like Chile are welcoming entrepreneurs with open arms… and free cash. That's how badly they want entrepreneurial talent.
Why spin your wheels in a place like the US when you could achieve faster growth, greater market share, and have cheaper labor and fixed costs in another country that values your innovative spirit?
LET US CREATE YOUR
HOLISTIC OFFSHORE PLAN
Our experienced team can help you legally reduce your tax rate offshore, protect your assets, invest overseas, obtain a second citizenship, and improve your peace of mind. We've helped 1,500+ HNWI entrepreneurs and investors and we can help you, too.