On one hand we have governments expanding their reach over our lives, power being consolidated by an elite few and a more volatile, unpredictable global economy.
On the other hand, with the advent of the internet, a globalizing world economy and the emergence of the developing world, the opportunities available to anyone that's willing to adapt to these changes are unprecedented.
I'm Andrew Henderson, founder of Nomad Capitalist.
My mission is to show you that geography is no longer a limiting factor and that you can exponentially improve your living situation.
I travel to 15-20 countries (sometimes more) every year in search of what I call "the new safe havens". Safe havens can help you follow my Five Magic Words: "go where you're treated best". It's the 21st century, and you can choose from the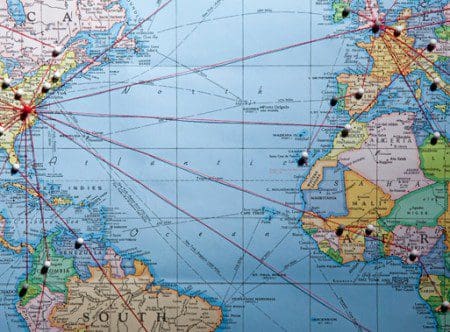 BEST country to bank, the BEST country to own a business, and the BEST country to live. Each of those countries can be different, and each can be a "safe haven".
I founded Nomad Capitalist to help people increase their personal freedom and to help them improve their financial situations and intelligently diversify their lives.
Helping people save $280,000 a year in taxes, get a second passport in a matter of months to get started on building the business of their dreams, and give their children educational opportunities they never would've achieved otherwise via a citizenship by descent program are all examples of work that I've recently done with this mission in mind.
I've spent the last ten years meticulously traveling the world with the purpose of finding the best legal strategies and on the ground knowledge that works.
Now, I employ a team of one dozen people who help me stay at the cutting edge of global trends.
It brings me great joy to see my clients can keep more of their own money, live where they want, become citizens of the world and having the opportunity to spend more of their own time and money improving the planet.
While I can absolutely help you achieve similar results, what really matters is your own goals and desires.
I often ask potential clients, "What end result are you looking for? What does a diversified life give you?"
The possibilities for a tailored solution are limitless, and that's why only by knowing a person's deepest drives and ambitions it is possible find the right solution for them.
I invite you to enjoy the content on our website, subscribe to our podcast, communicate with me directly via email and watch now my speech from a Passport to Freedom conference in Cancun, Mexico where I discuss the most important offshore strategies and the latest trends in the world.
Need help creating your own Offshore Action Plan?
There's a reason nearly six million people come to our site every year. If you need help going offshore but aren't sure where to start, my team and I can help you. Are you ready?
My story
Beginning of my journey: 
After starting and selling two successful businesses in the United States, I left the country to travel the world.
While I've always had an independent, entrepreneurial streak, I had followed the conventional wisdom of the tim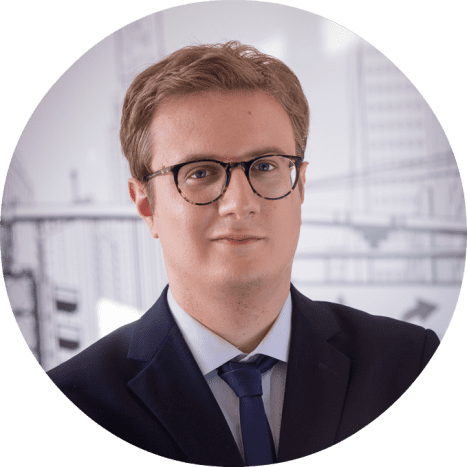 e in a few ways that ended up costing me. I had invested a sizable portion of my money in mutual funds and real estate. When the stock market crashed in 2008, much of my savings disappeared and sensing the risks of the looming mortgage loan crisis, I managed to get out just in time and avoided losing even more money. On top of this, I had also just taken a huge loss in taxes after selling the businesses.
The feeling of losing the fruits of my labor to something out of my control was quite devastating. It was extremely depressing to realize that while crony capitalists were succeeding at manipulating government policy, job creators running small businesses like myself were essentially getting the shaft.
While I knew something was wrong with the system that I was willfully participating in, and I no longer wanted to play casino with my money, I still wasn't sure of a solution.
After having to call a business client while in Asia, it hit me that I no longer needed to be tied to one location to make money, and that each location offers different advantages to optimizing your business and lifestyle.
Searching for true freedom:
So I started to search for a solution, and ways to take back control of my businesses and life. I looked for places and business structures that would allow me to live a life of true freedom and choose how to spend my hard-earned money. Not only places that would be more favorable from a tax standpoint, but places that could diversify my risks and ensure my well-being even if the economy of my home country were to crash again.
I've spent the past eleven years finding solutions to these issues. I'm constantly on the move and observe the happenings in countries across all continents of the world. I want to get the most up to date, on the ground information of what the direction of a country is going is and how easy it is to actually employ the purported solutions available in each one.
Whether that's spending an entire summer in Europe, meeting with the top 2-3 tax lawyers in each country, or packing my bags on a last minute tip to meet with one of the largest investors in Turkey, this is the work that I live for.
As fun and exciting as this life may sound, that doesn't mean I haven't had my failures.
I've made mistakes with offshore setups that caused me to spend months longer than I needed to, costing me money. I've also gotten bad advice that made things more complicated than it needed to be. I even had a bank account frozen once, and had to hire a lawyer to get my money back. 
I once spent seven months learning Norwegian in preparation for a fact-finding mission to Norway and the most important take away from the trip ended up being that I spent too much time focusing on the wrong things, as nearly everyone there spoke perfect English. Still, this was a learning experience, and I've come to understand that the positives of imperfect actions accumulate and are always preferable to the negligible results you would get from perfect inaction. 
I was robbed at gunpoint while walking around Managua, Nicaragua. As much as the governments of the West use travel warnings and the like to try to scare us away from traveling to the developing world, I learned there is such a thing as being overly exuberant and no investment is worth risking your personal safety over.
But all of these unfortunate experiences can lead to something good. I'm at a stage in life now where I can help people reach a level of success that's taken me a decade to achieve much more quickly. By asking what your desired end result is, I can work with you to map out a game plan for getting there as quickly as possible, so you don't have to make the mistakes that I have.
And even if you don't choose to work with me, my blog and products that I offer will help you get a start that I only could have wished for when I was younger.
Need help creating your own Offshore Action Plan?
There's a reason nearly six million people come to our site every year. If you need help going offshore but aren't sure where to start, my team and I can help you. Are you ready?
Strategies that you can use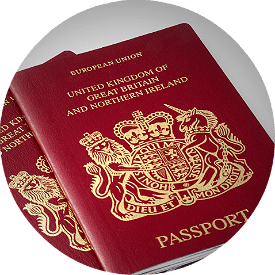 Become a citizen of the world
Strategies: Second residency and second passport
Having a second residence in another country is a great way to diversify away from your home country, pay less in taxes, and possibly obtain a second citizenship. It means you'll always have some place to go if things get bad at home. (Imagine how many people throughout history would have loved to have an escape hatch.)
Getting residency isn't hard, and if you're looking to truly escape your home country, residency is an affordable path to a second passport. With a second citizenship, you'll guarantee yourself the freedom to travel where you want and to divorce your government.
Second citizenships can also be obtained through an investment in a country's economy or through your ancestry. You may qualify for a second passport right now and not even know it.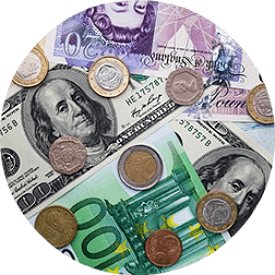 Move your money to a safe place
Strategies: Offshore banking, offshore gold storage
While casually dropping "my Hong Kong bank account" into conversation at a party may make you sound like an international man of mystery, keeping some of your assets in offshore banks and offshore vaults is the important first step in internationalization.
If all of your money is in one country, all it takes is one angry bureaucrat to push a few buttons on a computer and seize or freeze your cash. And while banks in the western world insult you with their tiny interest rates, many foreign banks actually pay high yields as high as 10%.
Having money in another country also allows you to reduce your sovereign risk by holding multiple currencies. It's not just sexy, it's good diversification.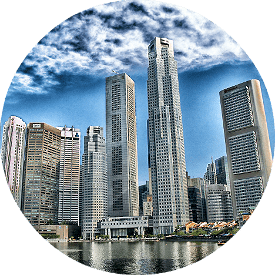 Strategies: Offshore company
An offshore corporation is your ticket to building a real business that pays reasonable tax rates – if it pays any tax at all. As a global entrepreneur, you can choose where to set up shop based on the free market, not arbitrary geography. You don't have to base your business in your home country if it doesn't make sense.
Plenty of countries are rolling out the red carpet for entrepreneurs. You can enjoy many of the offshore benefits big corporations do completely legally. I believe you don't owe any country a claim to your business if they haven't earned it.
You can legally and easily move your entire business overseas, from bank accounts to merchant accounts to web hosting. Plenty of consultants, e-commerce businesses, and digital nomads do this to pay zero in tax where they live… and it's all 100% legal.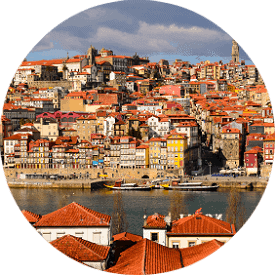 Live where you want (or nowhere)
Strategies: Living Overseas
Living the expat lifestyle is one I personally enjoy. As a perpetual traveler, I'm free to spend time in some of the best countries on earth… then leave to go somewhere else. Along my travels, I've spent time in a lot of places that made me say, "I could live here." Additionally, I've spent extended time in multiple countries and found the experience more enjoyable than life in the US.
Beyond living away from your home country is the issue of your citizenship. There may come a time when the citizenship you were born with – the one you were brainwashed to believe was a gift from the heavens – becomes an albatross. This is when the idea of "expatriation" or citizenship renunciation comes into play.
If you're an American, there are already countless tax laws that make being a US expat more difficult than it should be. When that's the case, I don't believe you're under any obligation to pay homage to the country where you just so happened to evacuate a birth canal.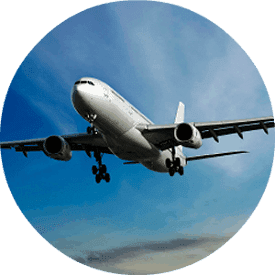 Become a global entrepreneur
Strategies: Foreign business and investment
In medieval times, merchants sold their goods and services to their neighbors in the town square. Eventually, horse and wagon allowed them to transport goods beyond the town borders. Soon, the Industrial Revolution came and broke trade wide open.
In the 21st century, you don't have to be constrained by silly borders. So many entrepreneurs in places like California could grow faster and keep more of their profits by moving overseas. It's even easier to start and succeed at a business in countries where the competition is far less fierce. Countries like Chile are welcoming entrepreneurs with open arms… and free cash. That's how badly they want entrepreneurial talent.
Why spin your wheels in a place like the US when you could achieve faster growth, greater market share, and have cheaper labor and fixed costs in another country that values your innovative spirit?
Need help creating your own Offshore Action Plan?
There's a reason nearly six million people come to our site every year. If you need help going offshore but aren't sure where to start, my team and I can help you. Are you ready?