Discover the world's best passports for 2023. We rank the best citizenships to have in an ever-changing world.
View Past Indexes
2023
2022
2021
2020
2019
2018
2017
THE NOMAD PASSPORT INDEX RANKS 199 CITIZENSHIPS FOR A DEEPER UNDERSTANDING OF GLOBAL CITIZENSHIP.
The Nomad Capitalist Passport Index was created to highlight the best citizenships in the world. Our ratings are based not only on the basis of visa-free travel, but also on international taxation laws, global perception, dual citizenship, and personal freedom.
The Index was designed to speak to the specific needs of aspiring global citizens in a world where global mobility is increasing, yet wealth preservation and personal freedom are increasingly elusive.
Many passports have seen diminished visa-free travel due to recent global events. As these scores fluctuate the value of holding multiple citizenships becomes ever more important.
1. UNITED ARAB EMIRATES (1)
Nomad Passport Score: 110.50
The United Arab Emirates has entered the top ten for the first time this year, jumping straight to number one from 35th last year. This is largely due to recent changes allowing foreigners to apply for dual citizenship, which, combined with the travel freedoms afforded by a UAE passport, plus the country's business-friendly environment and enviable tax system, puts the United Arab Emirates top of our list for 2023.
2. LUXEMBOURG (2T)
Nomad Passport Score: 108.00
After two years at the top, Luxembourg dropped to second position this year. This tiny but prosperous EU member state offers its citizens high levels of freedom. It also boasts excellent passport perception. And fortunately for the expats living there, it recently became easier to naturalize as a citizen.
3. SWITZERLAND (2T)
Nomad Passport Score: 108.00
Swiss citizens enjoy high levels of liberty and privacy. The country has risen from fifth to third position this year, making it one of only three non-EU countries to make the top ten. The country's famous neutrality, meanwhile, ensures that Swiss nationals remain some of the most respected travelers around the world.
4. IRELAND (4T)
Nomad Passport Score: 107.50
Ireland offers one of Europe's lowest corporate tax rates, while its passport's visa scores are among the highest. The country's excellent reputation makes traveling as an Irish citizen generally hassle-free. While Ireland is not part of the European Schengen Area, it is a member of the Common Travel Area (CTA), which means free travel to, and the right to work in, the UK.
5. PORTUGAL (4T)
Nomad Passport Score: 107.50
Portugal is an open and friendly country that enjoys one of Europe's best passports. Portuguese citizens are also highly welcome around the world, enjoying visa-free travel to countries like South Africa that other European Union citizens don't. Portugal also provides a warm welcome to expats, with high levels of English fluency plus a favorable tax exemption program.
6. GERMANY (6T)
Nomad Passport Score: 107.00
Germany is a high-tech and heavily industrialized economy with a strong work ethic. Often described as the "engine of Europe," Germany is the largest economy in the EU and the world's fourth-largest economy overall. It's also Europe's most populous country. As a result, German passports bestow a high degree of travel freedom, though the tradeoff comes in the form of higher taxes than many of its European neighbors, though thankfully leaving the German tax system is relatively straightforward.
7. CZECH REPUBLIC (6T)
Nomad Passport Score: 107.00
Maintaining a top 10 spot four years in a row, the Czech Republic is a popular expat destination with a rich culture. Located in the center of Europe, the nation joined the EU in 2004. Czech passport holders, therefore, enjoy a high degree of travel freedom. Plus, with proper structuring in place, you can also enjoy a considerable degree of tax freedom too.
8. NEW ZEALAND (8)
Nomad Passport Score: 106.50
A newcomer to our top ten passports, New Zealand's warm climate, easy-going nature and cinematic landscapes help ensure the country's as popular with expats as ever. Although the country imposed strict lockdowns during the pandemic, citizens today generally enjoy a considerable degree of personal freedom inside the country with an equal amount of travel freedom throughout the world.
9. SWEDEN (9T)
Nomad Passport Score: 106.00
Dropping from joint second last year to position nine, Sweden is nonetheless enjoying a seven-year streak as a top ten passport. This is due to the country's excellent global reputation and the high level of personal and travel freedoms afforded, but this comes at the cost of extremely high taxes.
10. FINLAND (9T)
Nomad Passport Score: 106.00
Northern Europe is home to some of the world's best passports, and Finland is no exception. Despite previously being rated #1 just a few years ago, a Finnish passport still offers visa-free travel to a large number of countries, but more stringent tax policies for expats reduced the country's score.
GET THE RIGHT PASSPORT FOR YOU
We've advised our clients on more than 100 citizenship options, from often-overlooked ancestry programs, to fast-tracked investment options, and even exclusive programs for HNWIs. Don't limit yourself; let Nomad Capitalist's unbiased approach help you find the best option.
THE NOMAD PASSPORT INDEX RESEARCH TEAM
Nomad Capitalist has more than 60 team members worldwide who conduct research, create strategies, and implement client plans in our efforts to remain the most sought-after firm for high-level global citizens.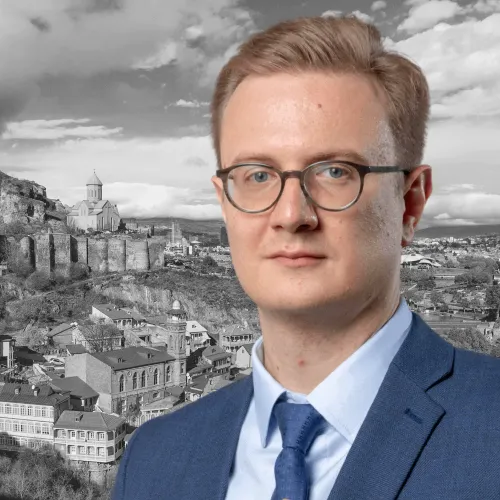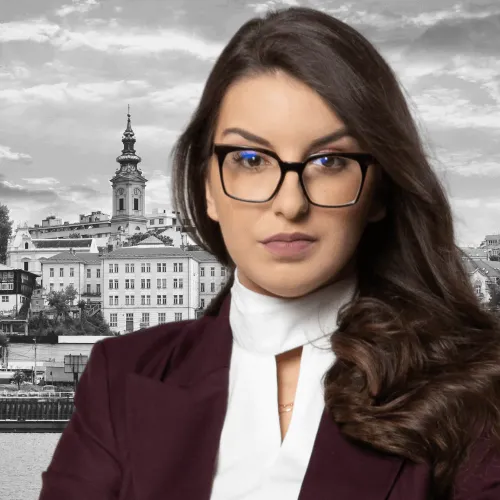 Jovana Vojinović
Director of Operations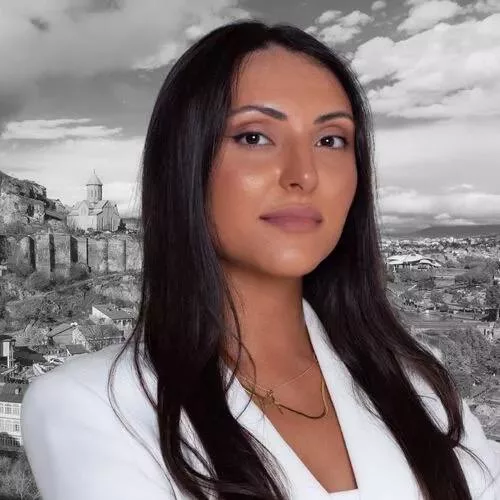 Ani Kasarelli
Project Manager