 MORE MONEY
 

+

 

MORE FREEDOM IN 3 SIMPLE STEPS
1. Move your business and your money offshore to reduce taxes and grow your business faster. This includes tax planning and offshore banking, companies, and merchant accounts.
2. Obtain a second residency and second citizenship to enhance your freedom and options. This includes second residencies, dual citizenship, and tax residency.
3. Take the money you save and invest overseas to earn higher returns than at home. This includes real estate, stocks, venture capital, and precious metals in global markets.
In 2008, he started researching the best places in the world to live, do business, and invest based on his father's prescient words: "go where you're treated best". Later he started Nomad Capitalist to share what he was doing. Since then, Andrew Henderson has:
… and more. Now our team helps entrepreneurs and investors to keep more of their own money, create a Plan B for turbulent times, and grow their wealth and freedom.
NOMAD CAPITALIST LIVE
THE WORLD'S #1 OFFSHORE EVENT
We help seven- and eight-figure entrepreneurs and investors create a bespoke nomad strategy using our unique, tried and true method. You'll keep more of your own money, create wealth faster, and be protected from whatever happens in just three steps: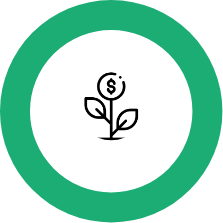 FINANCIAL PLANNING
We use strategies like offshore companies, foreign bank accounts, and 100% legal tax strategies to help you create more wealth. (Some people nearly double their income.)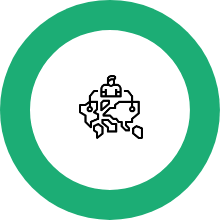 CITIZENSHIP PLANNING
Ensure your long-term success with a second residence visa in another country, and a second citizenship as your business and wealth insurance policy.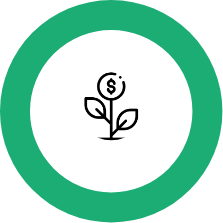 INVESTMENT PLANNING
Investment Planning. With all the money you've saved, you can re-invest in your business, profitable overseas real estate, or even gold and silver in a super-secret vault.
WHO WE SERVE
We work with seven- and eight-figure entrepreneurs and investors
ENTREPRENEURS
You have a pre-tax income of $500,000 or more and/or net worth of $1 million or more running a business in consulting, Amazon FBA, e-commerce, SAAS, affiliate marketing, content creators, or anything location independent.
INVESTORS
You make $500,000 or more and/or have $1 million portfolio buying, trading, or holding location independent investments such as Bitcoin and cryptocurrency, stocks and bonds, or forex and want to lower your taxes with a better lifestyle.
HOW NOMAD CAPITALIST IS DIFFERENT
MULTI-JURISDICTIONAL APPROACH
We can handle tax planning both domestically and offshore. No more coordinating with multiple providers.
WE'RE CONSUMERS TOO
This isn't theory for us; it's real life. Unlike accountants or attorneys, we have years of personal experience in this field.
MULTI-DIMENSIONAL
We coordinate financial planning like taxes, company formations, and banking with immigration and lifestyle planning to create a holistic plan, so everything fits nicely together.
BUILT FOR HUMANS
Your life isn't all about taxes, which is why we take a "left brain/right brain" approach to make sure you keep a lifestyle you love.
SEE HOW WE SIMPLIFY THE OFFSHORE INVESTMENT PROCESS

No sense of direction for the future

Lack of understanding of opportunities available to you

Constricted to one place/government and lack of diversity

No Plan B and insurance policy

No knowledge on where and how to start

Increased taxes and costs

Clear direction for yourself, your business, and your family
Well-advised on best opportunities available for your business, lifestyle, and wealth

Freedom, protection and diversity

Plan curated for your specific needs covering insurance policy

Full assistance and guidance from beginning to end on the tailor-made Plan to achieve your goals

Tax savings and wealth growth
Please take into consideration that further correspondence will be conducted in English