It doesn't matter what you call it: a Golden Visa, residence by investment, or an immigrant investor program. 
What is important, and plain as day, is that the investment immigration industry in Europe has grown immensely. 
2019 was a record year, with various residence and citizenship programs bringing in a staggering €5.5 billion in the region. It more than doubled in just four short years.There's no doubt it will exponentially grow in the near future.
These EU Golden Visa programs have been around for less than a decade, but have been making waves of impact.
Portugal Golden Visa program was one of the very early launched EU Golden Visa programs back in 2012 as part of its efforts to bring in badly needed funds to rescue the Portuguese real estate market.
Fast forward to today and real estate prices have gone up dramatically. The president of Portugal's real estate association reported that home prices in Portugal are up by 37%. The Portuguese Golden Visa program not only rescued Portugal's real estate market but also raised funds for the country that was once tortured by high unemployment rates and an economy that was spiraling out of control.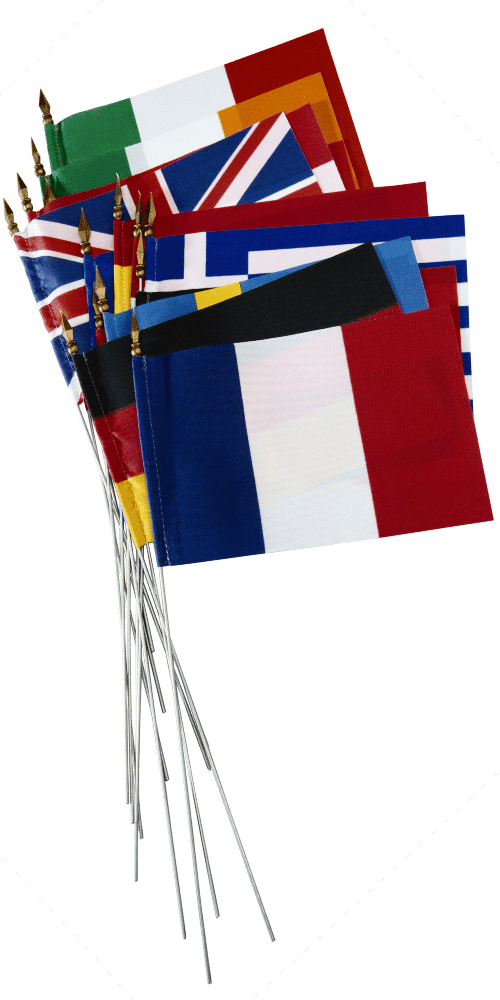 The program is generating €700+ million annually, and it's not even the most popular one in Europe. 
That's the power of EU Golden Visa programs.
Observing the success of Portugal's program, other mid-range countries in Europe that were looking to raise funds (and that were open to immigration) decided to introduce their own Golden Visas.
This means that you have options. 
EU Golden Visas could be the perfect opportunity for Nomad Capitalists looking to get an "EU residence permit". And also potentially even get citizenship in the EU to open up new tax strategies and offshore possibilities.
Curious to find out more? 
Think you'd be interested in becoming a resident in Europe? 
In this article, we'll explain what an EU Golden Visa is, how to obtain one, dispel all the common myths and misconceptions about these programs. We will also go over the main pros and cons of including an EU Golden Visa in your holistic offshore strategy.
1. TRAVEL PERKS
Becoming a resident of the EU means getting access to an entire region of world-class countries, visa-free. Residents of the Schengen area can roam freely all over 26 European countries.
2. NEW OPPORTUNITIES
  Open up new investment and lifestyle opportunities when you obtain your Golden Visa and become a resident. All programs lead to citizenship and a second passport, some with no time required on the ground even.
3. Plan B
Nobody knows what the future holds, so an additional residence can be a great way for you and your family to have a plan B – a safe place to live and work legally.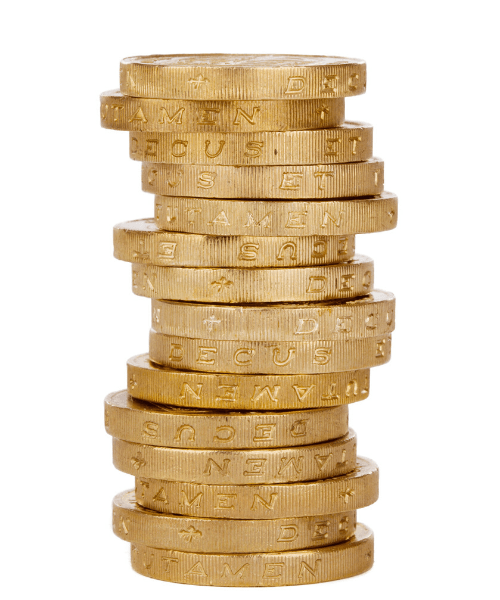 Alert!
A Golden Visa is not the only way to obtain residence in Europe. There are options through property investment visa Europe or real estate investment, bank deposits, physical presence, skills, savings, and other means.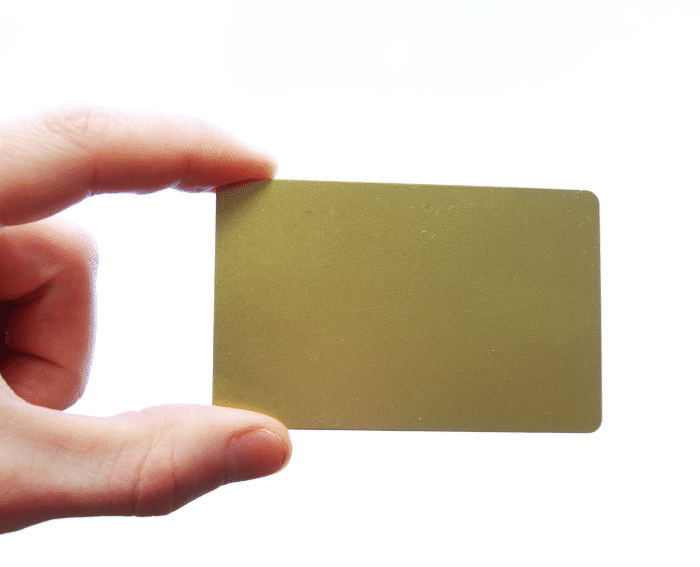 Simply put, Golden Visas are European residency by investment programs, also known as investor visa Europe, that let an individual obtain a temporary or permanent European residency by investment permit in the given country.
The "golden" part is that you're getting an EU residency permit and not just some random island in the middle of the ocean.
The European residency by investment is also a "golden" opportunity to gain access to these investor visa EU countries that offer a high standard of living, a familiar western culture, the charm and history of Europe, and a strong passport (most European residency by investment programs can lead to citizenship, though it's not guaranteed).
An EU investment visa not only grants the holder the right to live in the country and work towards citizenship according to the country's regular naturalization timeline but also the investor visa Europe allows you to spend as much time as you like living and traveling in the entire EU and Schengen Area, making travel to non-Schengen countries like Romania and Cyprus much easier as well. 
The investor visa Europe could be a good strategy for Americans who want to renounce their US citizenship on less powerful passports and then secure their travel freedom in the EU with the EU investment visa.
Many of the residence by investment programs available outside of the EU are often erroneously promoted as Golden Visas. Despite the error, the term has stuck and many immigration investment marketers take advantage of this, often causing confusion.
It's the same as calling every copy machine a Xerox or calling every tissue a Kleenex.
For our purposes, the rest of this article will only discuss true Golden Visas – the EU investment visa comes with an EU residence permit in exchange for an investment that allows for eventual naturalization.
The Key Qualities of European Golden Visas
In coining the term, marketers managed to misinterpret what the Golden Visa actually is because, technically, it's not really a visa.
Golden Visas are different from actual travel visas in these key three ways:
1. THEY ARE FAST
While a visa can take a really long time to obtain, a Golden Visa application process is streamlined. You can expect to get your residence permit in a matter of a couple of months.
For example, the Spain Golden Visa program has a legal requirement for its bureaucrats to process each Golden Visa application in 20 business days or less.
2. THEY ARE ACCESSIBLE
Whereas citizenship by investment programs have stringent due diligence processes and long lists of eligibility criteria, Golden Visas are much more accessible.
As long as you are a high-net-worth individual of good character and decent health, no country is going to want to turn down your investment dollars.
3. THEY ARE STRAIGHT-FORWARD
Simplicity and clarity are the key markers of a legitimate Golden Visa program. 
The more clearly its terms are laid out (ideally on an official government website), the more likely it is to attract investors.
Even if there are multiple investment options available to foreigners, there usually is an official source that clearly specifies the minimum investment sums, a schedule of all fees that are payable, as well as the eligibility criteria for the applicant and their family.
Meanwhile, a supposed program that has many hoops to jump through, or a program that sounds too good to be true, could be a scam – tread carefully.
The Benefits of Golden Visas
VISA-FREE TRAVEL TO SCHENGEN
The Schengen area is your playground when you're a European resident.
STREAMLINED PROCESS
It takes a shorter time to process than citizenship, usually 2-3 months.
NO FRILLS
There are no language exams, no interviews, and no hoops to jump through.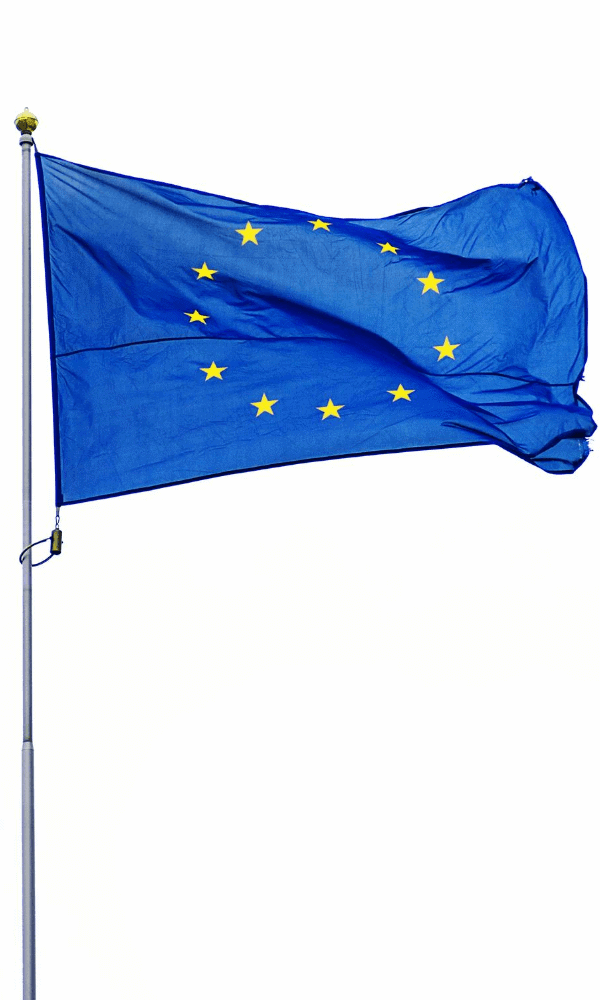 BRING THE FAMILY
Every Golden Visa program lets you bring your spouse and children.
NO RESIDENCE REQUIREMENT
You don't need to live in the country of your residence to retain your permit.
EVENTUAL CITIZENSHIP
Stick 'around' for long enough and you will be able to apply for citizenship.
Why Opt for a Golden Visa?
What differentiates a Golden Visa from other immigration programs is that it essentially removes all the 'extra' requirements.
If you've ever looked at the immigration requirements for a lot of these wealthier English-speaking countries, they can be very strict.
The Golden Visa removes the need to have a job offer, start a business (which comes with complex business plans, requirements to pay social security tax, and other hassles), or even marry someone.
It removes much of the headache and, in most cases, it removes the language requirement too.
That is why these programs are seen as a "golden ticket" for those who have the money that these countries want.
What Are The Main Golden Visa Drawbacks?
Something that cannot go unmentioned when it comes to Europe's Golden Visas is that most of these programs do not waive their taxation requirements for their investor residents.
Of course, if you simply obtain the residence without physically moving to the country, no Golden Visa country will tax you (although some of them did in the past, e.g. Spain).
That's because most of the countries will only tax you if you live in the country. And some even offer programs (like Portugal's non-habitual tax residence) that allow you to live in the country and only pay tax on the money that you make within its borders and exempt any income generated abroad.
But know this, if you spend enough time in your new country of residence to qualify as a tax resident – generally, 183 days in any of these countries – they will tax you.
And even in the countries where it is possible to avoid taxation, you and your business affairs have to be structured properly. You can't just put your company in the British Virgin Islands, then go to Portugal and claim to get a tax exemption.
It's not that easy and that's exactly why having a holistic plan is so important.
You don't want to mess up – you'd be risking hundreds of thousands, if not millions, of dollars of your money.
With proper planning, even if you don't spend enough time in the country, there is a way that you can legally pay no tax while being a European resident, but not towards European citizenship. The catch is that you will be highly unlikely to work towards obtaining that European citizenship if you don't reside in the country.
In all Golden Visa countries, you have to spend actual time there to qualify for the country's European citizenship and the time you have to spend there will subject you to tax obligations.
But, as we mentioned, all can be dealt with by having a holistic and smart tax strategy in motion. We can help you with that.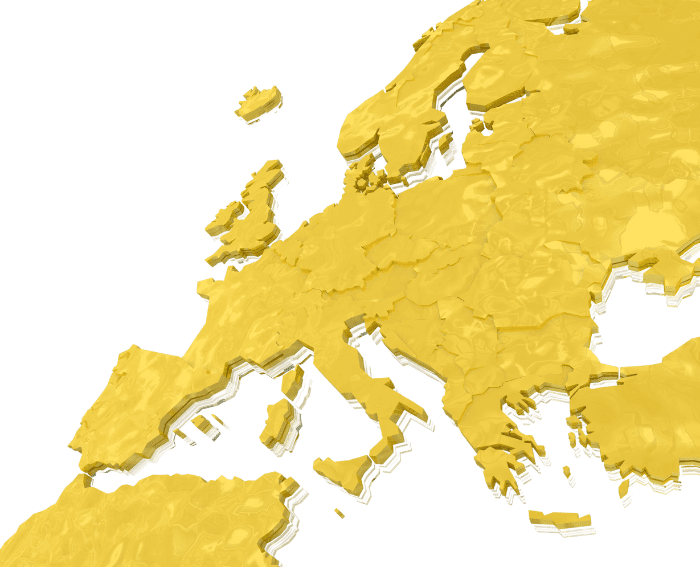 WHICH COUNTRIES OFFER GOLDEN VISAS?
Let's begin by saying that Europe is where it's at when it comes to investment immigration.
The Old Continent has a lot of factors working in its favor, from its fascinating history, architecture, and culture, to its delicious food, iconic cities, and geographic variety.
There are mountains, beaches, islands, rivers, countryside, and more – literally something for everyone.
Many of us have traveled to Europe. But more and more people from all over the world have decided to make the region their home in recent years.
There are many ways you can do that, but obtaining a Golden Visa is the fastest and cheapest by far. You could also become a European citizen by investment, but that will cost you millions of euros.
Don't have that kind of cash to flash?
Golden Visas will get you living, traveling in Europe in just a few months at a fraction of the cost. Plus, you'll be able to obtain European citizenship in 2-10 years' time.
Below is a Golden Visa Europe comparison of the top programs. The continent offers diverse programs where you could obtain your residence permit right now.

GREECE
Greece is one of the most popular Golden Visas out there, and also the cheapest golden visa in Europe.
For an investment of €250,000, a foreign investor will be able to become a European resident in a few months.
The best thing about Greece's Golden Visa is that its investment options are highly flexible – you have options.
Most people choose to invest in real estate; it can be just one or multiple properties. You can also buy a villa and share the costs with someone else, and you both become eligible for residency.
Greece has no physical residence requirement either, allowing you to have the benefits that a second residence provides, without any of the drawbacks.
You are also able to work towards Greek citizenship, which you can apply for if you spend at least seven consecutive years in the country. The new lump-sum tax arrangement makes this even more enticing.
Read more about the cheapest Golden Visa Europe has to offer here.

PORTUGAL
Update February 2023: Portugal has announced it is canceling this program. For information on alternative Golden Visa programs or advice on obtaining residency in Europe, contact our team. 
You might know Portugal for Port wine and Cristiano Ronaldo, but we know it as a Golden Visa superstar.
As we mentioned in the introduction of this article, Portugal's immigration program was one of the trailblazers. It needed to get rid of a lot of its real estate and came up with an idea to offer it up to foreigners – in exchange for residence, of course.
A minimum investment of €350,000 will get you a residence permit in this country. 
Plus, in 10 years' time, you'd become eligible to apply for Portuguese citizenship. Unlike other countries, you can get citizenship there even if you don't physically live in the country and that's a real pro.
Read our detailed guide on the Portugal Golden Visa program.

Latvia
Update 2022: Russians and Belarusians are now excluded from the Latvia Golden Visa program. Latvia will not issue first-time temporary residence permits to these nationals until June 30th of 2023.
This Eastern European country isn't on many people's radar, which is why you can find some great deals on properties. 
A minimum investment of €250,000 (+ 5% State fees) is required to become a resident of Latvia. 
It's one of the cheapest places to live in that part of the world and its residency makes the entire European Schengen area your travel playground. 
You can also obtain residence by starting a company, something you can't do in all the Golden Visa countries.
Read everything you need to know about the Latvia Golden Visa program.

CYPRUS
Cyprus doesn't offer just one Golden Visa, but two.
The two programs complicate matters slightly, making it more important for you to receive proper guidance if you want to become a resident of Cyprus – we can help.
One of those programs is for permanent residence, which is what we're interested in here.
So, what does the Cyprus Golden Visa entail?
It's pretty straightforward: invest €300,000 (+VAT) in one or two properties that are brand-new, and you (and your family) will become Cypriot residents in 2-3 short months. Not much more to it than that.
Another short track option is you buying a property and showing proof of secured annual income from abroad of at least EUR 10,000 (+ EUR 5,000 for every financially dependent family member and necessitating that the size of the property bought is in accordance with the family member). 
Something that Cyprus can brag about as well is its international status.
Although Cyprus is part of the European Union, it's not a member of the Schengen zone. This means you won't get visa-free access to the EU yet, but soon could.
On the other hand, it's an English-speaking island in the Mediterranean. Who doesn't like that?
Click here to read our guide to residence by investment in Cyprus.

SPAIN
Spain launched its Golden Visa as a way to revitalize its economy, especially when it came to selling off its real estate surplus and creating jobs for many of its unemployed people.
At €500,000, the minimum required investment is on par with multiple other European countries, so why Spain? 
Spain as a country needs no introduction. Its culture, standard of living, and rich history are the main benefits. 
If you become a Spanish resident, you could be liable to pay tax on income generated abroad. But with some smart tax planning, that can be avoided too. 
The country also offers excellent links to Europe, North Africa, and Latin America. So, if you're interested in investing in a business or setting up your own, Spain could be the ideal place. 
Plus, you'd get its residence and be free to roam the Schengen area in return. Good stuff. 
Read our detailed guide on Spain's Golden Visa.
Who is a Golden Visa for?
As discussed in the how to become a European citizen article, there are several different nuanced groups of people who are looking for a second residence in Europe.
1. US citizens
Us citizens who plan to renounce their US citizenship now or in the future and who want a Tier A passport to replace their US passport are good candidates for the European Golden Visa program.
These individuals may be getting a second passport now that is not as powerful (say, a Caribbean one). Now they want to work towards EU access so that they can increase their travel options.
In general, their aim in getting a European Golden Visa program is not just residence but eventual European Union citizenship. These people are the perfect candidates for the belt and suspenders strategy.
2. Emerging-world citizens
Citizens who have "bad passports" and want access to the EU for the schools, the opportunities for their kids, the safety, the stability, whatever it is that they deem important should also apply.
These people want to live in Europe and eventually become citizens too.
3. Business owners and investors
Business owners looking to spend all their time in Europe are good European Golden Visa candidates.
Some European Golden Visa programs require you to live in the country to eventually get citizenship, but others do not. All of them give you unlimited access to the EU.
So, if your goal is to be able to live, do business, and travel to the EU beyond the 90 or 180 days of visa-free access that you have on your current passport, an EU residence may be right for you.
The European Golden Visa program may not be the ultimate solution for absolutely everyone in these three groups.
For example, the first group may be better off building a passport portfolio of various Tier B passports rather than giving up US citizenship just to take on the taxes and bureaucracy of another big government.
But many people really do stand to win if they obtain European residence.
There is also a potential tax benefit for these folks. If planned properly, they could pay no tax under many of the countries' tax programs by simply traveling to different countries in regular intervals.
While the focus of this article is not on specific tax strategies, there are certainEuropean Golden Visa countries where this may be possible. However, the burden of proof to show that you are using those strategies is on you. This is why it is so important to have a comprehensive plan.
The group that really benefits from the Golden Visa program is group number two, namely the people with bad passports who cannot go to Europe without the never-ending hassle of getting visas.
In Portugal for example, almost two-thirds of all Golden Visa holders are Chinese, followed by Brazilians with 8.6% of the total applicant pool, as well as South Africans with 4%.
Meanwhile, in Spain, Chinese and Russian investors have dominated the applicant pool. While Greece has seen an increase in Turkish applicants alongside their Russian and Chinese counterparts.
Alternatives to the Golden Visa
There are other ways to become a resident of European countries other than the Golden Visa programs.
In fact, some of the alternatives may be a better option for you.
For example, we're currently helping someone with a program in Portugal. They can demonstrate certain assets without having to invest them all and still get a residence permit.
However, the process is more selective, therefore, better for other western citizens but not so much for Chinese or Russians.
You can also get a residence permit in basically all these countries if you get a job there, marry a citizen, or prove that you have been in a committed relationship for about two years or more with a citizen of the country.
As talked about in our European citizenship article, in some countries, you can also obtain residence by starting a company.
Some English-speaking countries tend to have a point system. Whether they want you to speak the language, start a business, or jump through several other hoops.
The point is that there are numerous ways to get an immigration permission to become a resident in different countries. But they all set their own terms, which are sometimes just too much to handle.
A Golden Visa is a much easier and straightforward way to get there, if you ask us.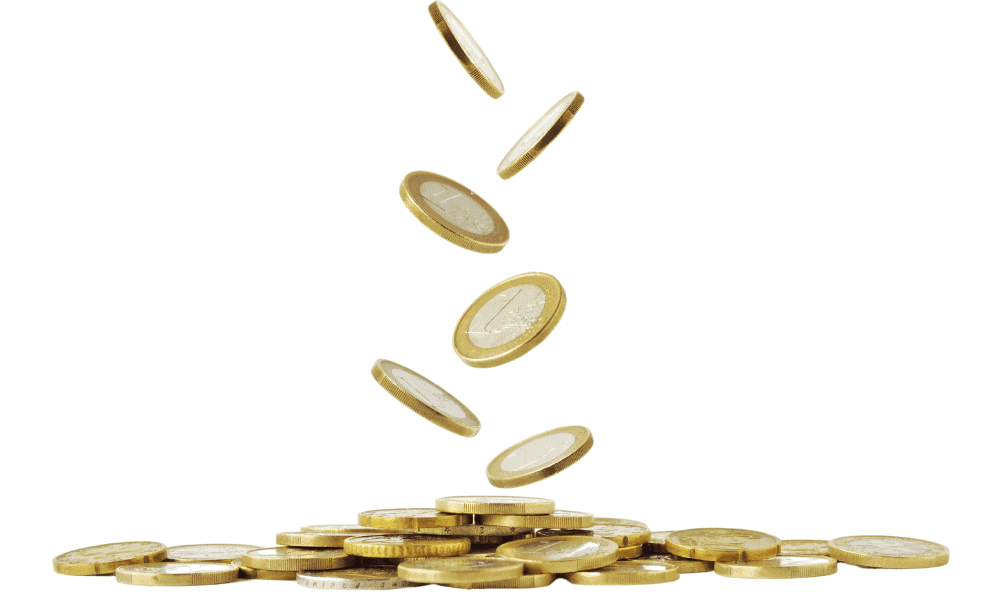 HOW TO QUALIFY FOR A GOLDEN VISA
As we discussed earlier, a Golden Visa program in Europe is an exchange between the investor and the country.
The government officials will be issuing you with a residence permit if you make the necessary financial investment. But what does that entail?
Luckily, you aren't confined to just one type of investment when it comes to most of the Golden Visa programs in Europe that are available right now.
The countries, depending on their economic and strategic needs, will set out the criteria that will qualify a foreign investor for residence.
Here are the options available.
1. REAL ESTATE
By far the most popular investment option and the most prevalent one, real estate is the bread and butter of Golden Visas.
When you think about it, it's the perfect way for a country to get rid of its real estate surplus, often at premium prices.
There are many reasons as to why the surplus happens in the first place. One explanation is that real estate becomes too far out of reach for the country's own citizens.
Another explanation is that real estate developers get some artificial stimulus to build more, say favorable borrowing rates or a simplified permit process.
Then they 'go to work' and go unchecked for a while. A few years down the line, the government wakes up to a massive surplus of real estate, developers who are in a considerable amount of debt, and no one to buy any of the properties.
The investment required in real estate is often the lowest. Golden Visa requirements can be either very flexible or strict when it comes to real estate investment requirements.
For example, some countries, like Greece, will allow you to buy multiple properties of any and all kinds (think residential, commercial, and agricultural), as long as the total amount spent reaches the minimum amount. You can also split an expensive property with someone else and still obtain your residence permit.
Meanwhile, other countries will only let you buy in a certain area and just the one property, usually trying to prop up their capital regions and artificially inflating the minimum investment amounts.
2. BUSINESS/ENTERPRISE 
While not all countries welcome foreigners to set up their own business, at least not outwardly, others are dying for you to invest in a local business or even set up your own enterprise.
Spain, for example, has struggled with high unemployment rates for a long time now and doesn't even set a minimum investment that's needed for you to become a resident, as long as you create work opportunities for the locals.
Basically, what they are after are innovative IT or tech companies, but if you have a more local or regional business in mind, it would be considered too.
Another notable example is the Irish Golden Visa. If you can set up a business in Ireland and prove to the government that it will serve to improve its society, you will be allowed to become a resident there, and a subsequent permanent resident too.
But it's not all about setting up new businesses. You can also inject capital into existing local businesses and qualify for residence in some countries.
The good news is that most Golden Visa countries offer a business and/or an enterprise investment option too, although not that many people go for it.
3. FINANCIAL INSTRUMENTS
From bonds to stocks, and from funds to bank deposits, these various financial instruments are available to invest in for Golden Visa applicants.
So, if you would rather hold a financial asset than a coastal villa in Greece or a business plot in Ireland, you should opt for a country that offers this option.
As a matter of fact, most Golden Visa countries do offer options to invest in financial assets, but the application process becomes slightly more complicated.
Financial assets like bonds won't accumulate any interest, but others like stocks and investments in funds might.
So, you could actually be getting paid to become a resident by investment somewhere.
Each Golden Visa country has its own specifications as to when you can divest your money. Usually, it's at the five-year mark when you could apply for permanent residence as opposed to temporary, or even citizenship.
4. DONATION  
Governments that need a direct injection of foreign capital may allow their Golden Visa applicants to make a donation.
It's not very usual in the immigration investment world and it's mostly passports that you can buy by making a donation (we're looking at you, Caribbean CBI programs).
However, in some Golden Visa countries, residence in exchange for a donation is still a possibility.
For example, Ireland will take €500,000 of your money as an endowment, to 'serve the common good of Ireland.' In exchange, you'll get the country's residence permit for yourself and your family.
This is the only investment option that is absolutely non-refundable.
While Golden Visa countries have set out rules as to when you can divest, if you make a donation, that money is gone for good.
HOW DOES THE GOLDEN VISA PROCESS WORK?
The idea behind the Golden Visa is that the process should be fast. Unfortunately, in some cases, that's not true.
You can get processed faster as a spouse or a domestic partner, or even as a person of means, but in some programs, like the Portugal Golden Visa, it has become slower to approve.
Other countries simply do not follow their own mandated laws for how quickly they are supposed to process applications.
In theory, you're supposed to be put at the front of the line. In practice, you certainly don't have to meet the other requirements like job offers, a business partner, et cetera, but it can take longer than promised.
All you have to do is have the money. And you'll need to have more money in some countries than in others as some of these programs charge relatively high fees.
This is not the kind of residence where you go in, flash some papers around, pay a $200 fee and come back and get your card.
There are, in some cases, substantial fees involved because the entire Golden Visa is set up so that they can make money off of the process. They know that their audience is made up of wealthy investors who want a European passport and/or never-ending access to the EU and are willing to pay for it.
Bulgaria, for example, recently decided to substantially raise the processing fees for its Golden Visa. They know they can do this because they also happen to be the only program that will fast-track the naturalization timeline for applicants.
In some cases, Bulgaria can get you a second passport in as little as about two years, but the standard "shortened" timeline is actually five years. The rest have normal naturalization timelines as long as ten years.
Also, Portugal has adjusted one of its naturalization requirements but has not reduced the timeline itself. Instead, they've reduced the amount of time that you have to spend in the country each year in order to qualify for citizenship.
So, if you are considering a Golden Visa, it is important to note this difference.
Golden Visas are not the type of program where you put up a lot of money and get a passport quickly. All they are doing is allowing you to get in as a resident.
And, in many of these countries, while you do not need to learn the language to become a resident, you will need to learn it to become a citizen.
Create a Holistic Strategy
As with every decision in life, especially one that will have financial and personal repercussions, it pays to weigh your options.
And although we've touched upon the main countries that are offering Golden Visa right now, as well as how the process of applying and obtaining residence works, that's not nearly enough information to know where you should be planting your flags.
There isn't a program that can be named the best Golden Visa in Europe, but rather what works with you, your investment choices, and your lifestyle.
Financial planning to create a life of freedom and prosperity is our specialty here at Nomad Capitalist.
We'd be thrilled to advise you as to what tools and strategies you have at your disposal when it comes to optimizing your tax, building your wealth, and giving yourself (and your family) the best quality of life.
Not only will we look at your individual situation, but we'll also create a holistic plan as to where you should reside, invest, bank, and hold passports.
We can help you figure it out – let's talk.
READY TO GET STARTED?
Our team constantly researches and analyzes 70+ citizenship programs so we can help our clients take advantage of what works in the real world, not theory. Learn how we can help you get your second passport.
Learn More