Invest a minimum of €250,000
Get residence in Europe in two months
No physical residence requirement
In a world that's as uncertain as it is today, it pays to not leave things to chance. 
Have you always wanted to have access to Europe to enjoy its lifestyle and investment opportunities, but the price tag of getting a second passport by investment there was just too big? We've got the solution.
As a high-net-worth individual or a family, you should take advantage of the Greek residence by investment (RBI) program.
For a mere €250,000 investment – the lowest required investment in Europe – the Greek Golden Visa allows you to become a resident of the Schengen area. You and your entire family members can then travel visa-free to any of the 27 European countries as soon as your permit is issued. 
Greece's Balkan peninsula mainland and the many thousands of picturesque islands are some of the world's top holiday destinations.
There is little wonder that the balmy Mediterranean climate, fresh food, turquoise waters, and exceptional hospitality have attracted high-net-worth individuals from all over the world to Greece.
Greece is a country that's safe, accessible, under a dependable rule of law, and has a relatively low cost of living. 
And while you can keep on renewing your residence in Greece for as long as you keep your investment, there is no requirement to physically reside in the country, giving you the best of both worlds.
The world has pounced on the Greek Golden Visa; Greece grants more investor visas than any other country in the world. Residence by investment is one of the best ways to build your future on your terms. 
So let's look at what the Greek Golden Visa entails and how you could become a permanent resident of Europe in just a couple of months.  
However, not all residence by investment (RBI) programs is created equal. If you are interested in obtaining residence in Europe, Golden Visa programs are the way to go as they will allow you to capitalize on your investment.
[toc]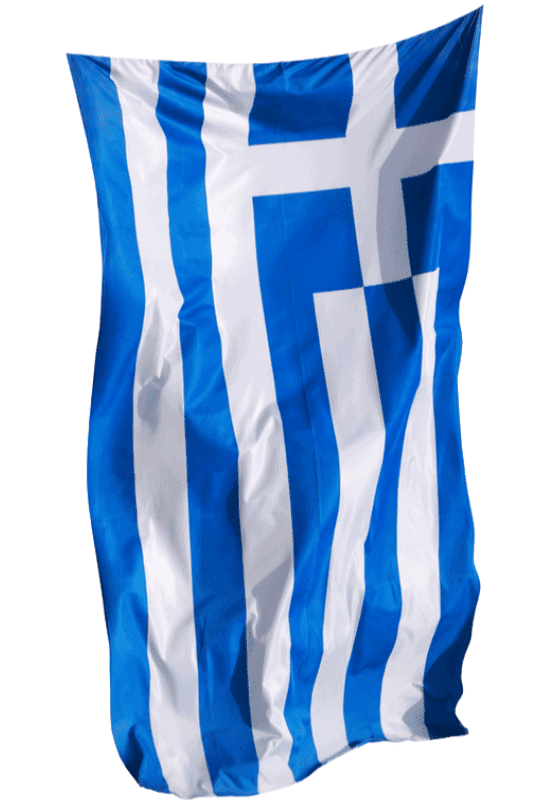 THE ECONOMY OF GREECE
Even though it's a developed country that offers a high standard of living, it's not all a bed of roses when it comes to the economy of Greece. 
You can probably remember the stand-off between the leaders of the EU and Greece when the Greek Debt Crisis hit back in 2008. 
It wasn't just the longest recession of any modern capitalist economy in the world, it also led to a small-scale humanitarian crisis with people unable to get money from ATMs and many losing their livelihoods. 
The country has worked hard on rebuilding its economy ever since. 
Sweeping reforms were implemented, such as radical cuts in taxes on both individuals and businesses, lots of red tape was cut out, and a lump-sum tax program has been introduced to attract high-net-worth individuals from all over the world. 
The confidence that investors have in the country has been fully restored as illustrated by the ever-growing numbers of people applying for the Greece Golden Visa program. Property developers now have projects in Athens covering an area the size of Gibraltar. 
So, don't forget that an RBI program isn't just about the residence benefits that it can bring yourself and your family members. It's about the investment side of things too. 
Now is a great time to buy real estate property in Greece for highly attractive prices.
WHAT IS RESIDENCE BY INVESTMENT?
Before we get to the details of how you can obtain your Greece investor permanent residence permit, let's get on the same page regarding what a residence by investment program is. 
Numerous countries, including several European ones, offer legal residency to people who invest in their country. In Europe, these programs are often referred to as "Golden Visas".
The residency brings numerous benefits, including the right to travel and do business in the region (e.g., Europe's Schengen Area). It usually extends the benefits to the families of the main investor too. 
Most countries that offer RBI programs will allow permanent residents to apply for citizenship after a predetermined number of years have passed. In other words, you could become a naturalized citizen if you maintain your residence by investment long enough and meet the other requirements for citizenship. 
While the residence by investment and the benefits it brings are the things most often highlighted when talking about RBI programs, don't forget about the investment part either. 
If you're an avid investor, a residence by investment program can open up many doors and provide you with numerous opportunities to grow your net worth.  
THE GREEK GOLDEN VISA PROGRAM
The Greek Golden Visa was born in 2013 and has quickly garnered approval and foreign interest for two reasons: 
It had the lowest investment required in Europe 

The flexibility of the real estate property investment itself (and the fact that you will have full ownership of your property and a title deed) 
As far as Golden Visa programs go, the Greek Golden Visa program has been a real success story. 
Today, the bare minimum value on property investment in Greece is at approximately €310,000 (including VAT). 
The program has already raised over $3 billion (2020).
The residency is given for a period of 5 years, but it can easily be renewed if you continue to hold the minimum needed investment.
Plus, you aren't required to live in Greece before or during the time when your application is being processed. You also won't have to live in Greece once you become a resident, but will need to consider it if you wish to apply for Greek citizenship in seven year's time. 
ALTERNATIVES TO THE GREECE GOLDEN VISA PROGRAM
The Greek Golden Visa program isn't the only one out there. If it doesn't feel right or you have doubts, there are a handful of others you could consider:
Portugal

.

Spend €280,000 in Portugal to obtain a residency in 90 days

. Keep in mind that there is a residency requirement if you opt for Portugal. 

Ireland

. The English-speaking country has one of the best programs. Go for

Ireland's Golden Visa program

; it's certainly one of the best countries to enjoy a high quality of life. However, even though you'll have to invest €1,000,000, you won't get Schengen access as Ireland is not part of it.

Latvia:

This Eastern European country isn't on many people's radar, which is why you can find some great deals on properties. Invest €250,000 (+ 5% State fees) to become a resident of Latvia and make the entire European Schengen area your travel playground. Learn more about

Latvia's Golden Visa program

.
And then there is always the Greek passport that you could wait for. If the Greece Golden Visa program doesn't seem like the right fit, you could stay put until Greece launches its citizenship by investment program that's in the works to get your passport. This would give you the added benefit of being able to live and work in the Schengen area, not just traveling within its borders.

How to Become a Greek Resident
Invest in Real Estate Investment Companies
Invest €400,000 in debt or equity with real estate investment companies
Invest in Real Estate
Invest at least €250,000 (+24% VAT) in Greek real estate.
Invest in Greek Government Bonds
Invest €800,000 investment in Greek government bonds
Bank Deposit
Hold a deposit of €400,000 at a credit institution for 12 months. 
How to Obtain The Greece Golden Visa
Until recently your only choice was to purchase Greek property if you wanted to become a resident of Greece. 
Seeing how foreign investors often prefer to invest in financial instruments rather than property investments, Greece introduced seven more investment options at the end of 2019. 
These are especially convenient since Greece has no physical residence requirement and a hands-off approach appeals to a number of investors. 
Here are the seven new ways you can invest in Greece to get its residence:
1. Put €400,000 into a real estate investment company that buys exclusively Greek properties (or buy its shares through a share-capital scheme)
2. Invest €400,000 in a capital equity company or an equity mutual fund (mutual fund must be based in Greece)
3. Buy €400,000 worth of Greek state bonds (maturity 3 years)
4. Hold a deposit of €400,000 at a credit institution (minimum 12 months)
5. Buy shares, corporate or state bonds worth €800,000
6. Buy €400,000 worth of shares in an Alternative Investment Organization in Greece or another EU member-state that buys Greek real estate
Needless to say, not many people have been able to take advantage of these options purely because they are so new and the financial organizations haven't been able to adapt their offering to foreign investors. 
However, we anticipate that in the years to come, more and more investors will opt for these alternative methods and their popularity will grow.
INVEST IN GREEK REAL ESTATE 
We've left the oldest option, and the most popular Greek investment option for last: direct real estate investment worth at least €250,000. 
The property or properties – one of the benefits of Greece residency is that you can buy as many properties as you'd like as long as you hit the minimum required investment – can be residential or commercial. You can also mix and match.
Real estate can be located on the mainland or on any of the Greek islands. Another one of the benefits of Greece residency is that you can co-invest with other people; you could potentially buy a million euro villa with four friends and you would all qualify for Greek Golden Visa. 
Timeshare agreements can also be bought; benefits of Greece residency include allowing you to sign a 10-year agreement for hotel accommodation or furnished tourist residences worth at least €250,000. Alternatively, buy a plot of land worth €250,000. 
If you're not using your real estate you can rent it out. The average rental yields in Greece hover around the 4-5% mark. 
Hopefully, now you're able to see just how flexible the Greek Golden Visa is when it comes to its real estate investments. 
Rest assured, no other country lets you have free reign over what property makes you eligible for their RBI program. So, if this is something that's important to you, then you can't go wrong choosing the Greece Golden Visa.
The Step-by-Step Golden Visa Application Guide
Before you initiate the application process, it would be smart to check that you're eligible. As far as requirements go, they are pretty basic. To qualify, you must meet the following, you:
Are a non-EU citizen

Are at least 18 years of age

Have a clean criminal record 

Have medical insurance for yourself and your family

Are of good character
Your application will be processed in approximately two months, so the total timeframe for obtaining a Greek residency from start to finish is about three months. 
Don't forget that you can add your dependent children (up to the age of 18; 18+ can be added if they are studying and are dependent on the main applicant) as well as parents and parents-in-law to the residence applicant. 
Finally, a word about the fees. Even though the minimum investment is €250,000, you can tack on an extra 3-4% for lawyer fees and doing all the paperwork. 
Plus, you can add approximately 6% for real estate registration fees and so on. If you purchase a new property, you will be liable to pay the VAT that's 24%. All in all, budget for at least €25,000 in addition to the main investment when you apply for your Greek residency. 
1. PICK THE INVESTMENT ROUTE
The Golden Visa requires that you make the investment before submitting your residence application, so visiting Greece is inevitable.
You will need to travel to Greece with a valid visa. So if you're from a country that requires you to obtain a visa before traveling, you must do so in your country of residence. 
It would be ideal to already have some real estate properties lined up for you to visit when you arrive.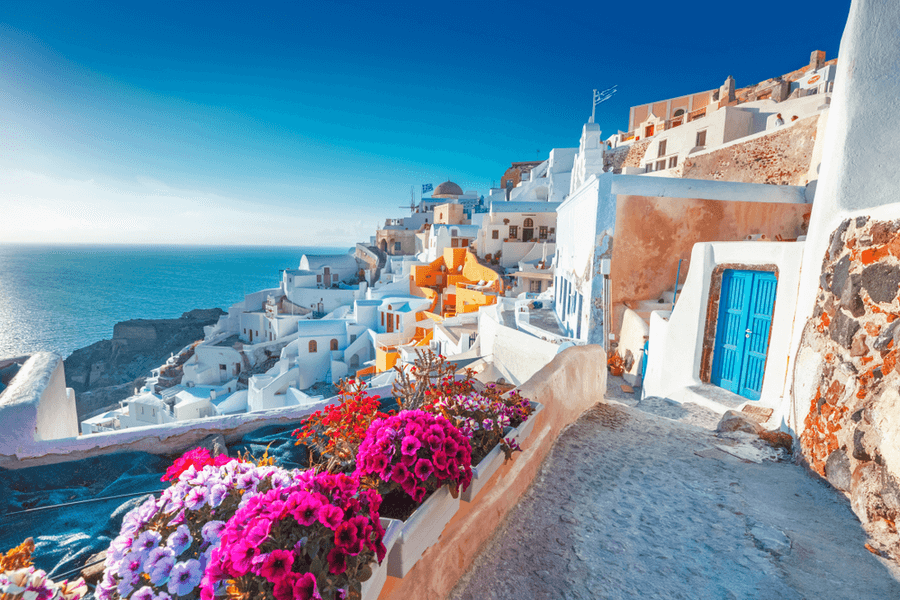 You should also open a bank account and get a tax identification number issued. 
Another purpose of your visit is to give power of attorney to a legal representative in Greece to take care of the rest of the paperwork for you. Unless you want to be chained to a desk and fill out paperwork, that is. 
None of your family members need to travel to Greece, only the main applicant. 
If you choose to go with another investment route and not real estate, you will still need to go to Greece to give power of attorney to a representative and open a bank account.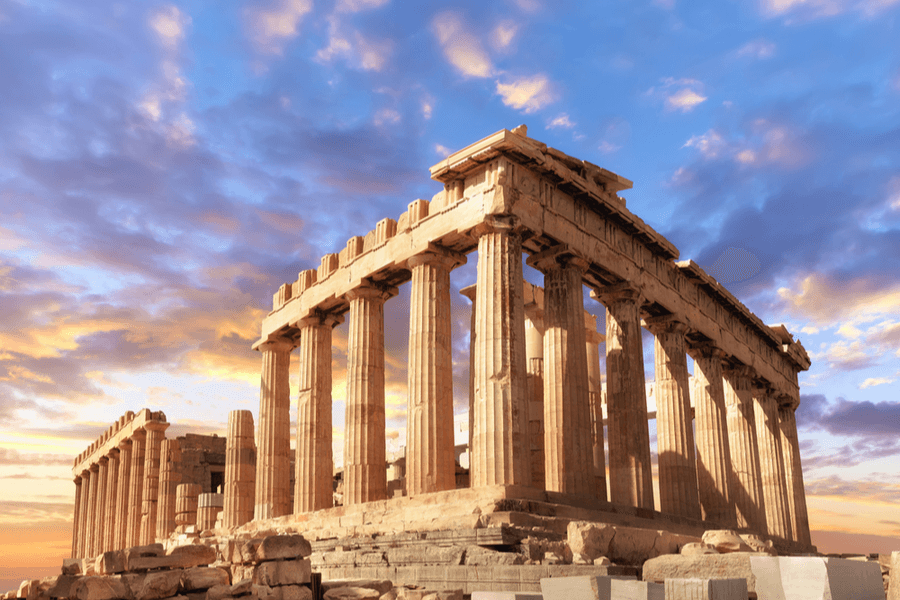 2. PREPARE YOUR APPLICATION
This is the paperwork-heavy bit. You have to put together documents including birth certificates, marriage or divorce certificates, police clearance reports, passport copies, etc. 
All of the documentation must be certified and officially translated into Greek.
3. APPLICATION REVIEW
Once you've submitted your application, the Greek authorities have two months to review it and conduct due diligence checks.
You will be issued with proof or receipt of your application that you can then use as a temporary residence permit. This document will be valid for a year, allowing you to live in Greece and to freely travel in the Schengen area. 
You can also take any legal actions that are needed to finalize your investment in Greece.
4. YOUR GOLDEN VISA IS ISSUED
If the authorities approve your application, you will be issued a residence permit that's valid for five years. The fee for your permit is €2,000.
You can renew it for another period of five years – indefinitely – for as long as you maintain your investment.
5. APPLY FOR CITIZENSHIP
This one is for the people who have a vested interest in becoming citizens of Greece.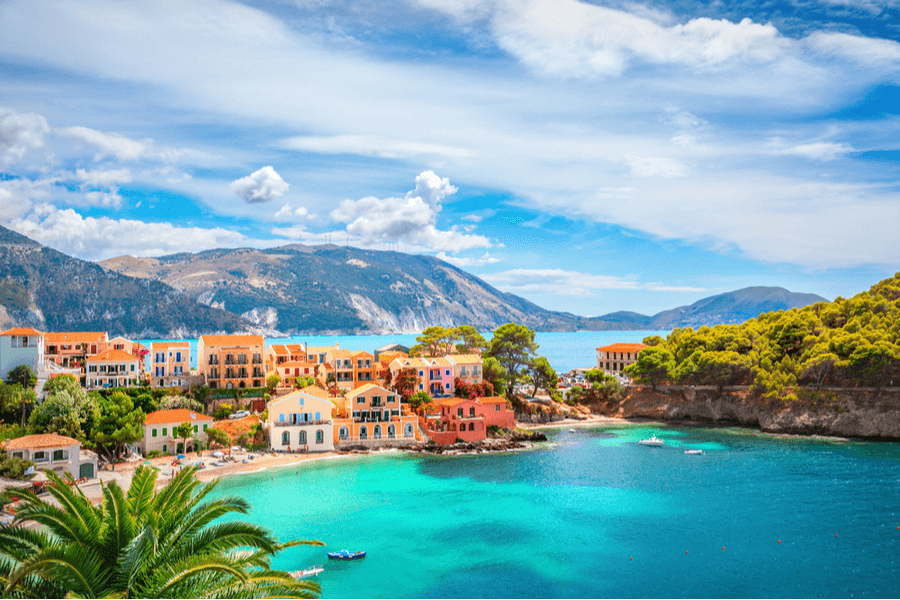 If you physically reside in Greece and are a taxpayer there, you will be eligible to apply for Greek citizenship after 7 years.
The Golden Visa program hasn't been running for long enough for many residents to apply for naturalization this way yet. However, from what dealing with similar cases tells us, Greece certainly won't make it easy to obtain its citizenship for people who don't have familial or ethnic ties with Greece.
So, while they can advertise that you'll be able to apply for its citizenship in seven years, it doesn't mean that they will grant it to you.
Enjoy Residence in Greece Like These Nomad Capitalists
"I didn't have a year to spare to get a European passport, so I opted for a residency in Greece instead. The investment potential in this country is outstanding."
Zeng Ruogang
"Even though I was convinced I needed a Malta passport to reach my business goals, the Nomad Capitalist team helped me obtain a Greek residency instead. I managed to expand my business, and for a fraction of the cost."
Terrance Chaney
"Access to the European Union has long been a dream of mine. Now, I can rest easy knowing my family is safe in Greece while I'm traveling the world for business."
Aaron McDonald
THE PROS OF THE GREECE GOLDEN VISA PROGRAM
There are numerous benefits to the program. Here are the main ones.
Visa-free travel to 27 European Union countries. If you're a legal resident of Greece, you will be able to travel anywhere in the Schengen area without needing a visa. This provision also includes visa-free travel to Switzerland, Liechtenstein, Norway, and Iceland. 
It's cheap. Greece's Golden Visa program is the cheapest one in Europe. Enough said.
Bring your family. Your entire family can become Greek residents. If you fulfill the investment requirements, your spouse, all children under the age of 21, parents can be added. Also, parents-in-law can be added to the application. 
A permanent Greece residency permit card. The Greece residency permit given to you by the Greek government isn't limited in any way. You're given a Greece residency permit for five years. You can renew it for as long as you maintain your minimum investment. 
No residency requirement. Living in Greece before or during the Golden Visa residence application is not an obligation. Or even living after the Greece residence permit has been granted.
It's not a donation you're making. You won't be asked to simply donate money to a cash-strapped government. This means you'll be retaining all of the rights to the investment you've made. This is in exchange for your residence and will be able to have full control of it. 
Top-notch standard of living. Greece has a high standard of living, comparable to that of the United States. It's got a solid education system, dependable medical facilities, and some of the lowest crime rates in Europe. 
You won't have to pay Greek tax. You can be a resident of Greece and not pay its tax if you don't physically live there for at least 183 days a year. You will, however, be liable to pay tax for income derived in Greece and the rate for rental income from property is 11%-33%. 
Getting residence permits is fast. Even though Greece is known for its incredibly complex bureaucratic apparatus and relative inefficiency, getting a residence permit will take three months of your time – max.
Apply for naturalization. If you live in Greece for seven years and are its tax resident, you will be eligible to apply to obtain Greek citizenship. This will bring the added benefits of being able to not just travel to but also live and work anywhere in the European Union. 
Anyone can apply. There are no nationality restrictions for participating in the Greece Golden Visa. Every non-EU national can apply under the same terms.
THE CONS OF THE GREECE GOLDEN VISA PROGRAM
Even though there are many benefits to the Greece Golden Visa, there are also some drawbacks that you should consider before you apply. 
Property tax in Greece is relatively high. When compared to other RBI programs currently operating, property tax in Greece is high. Property tax in Greece was raised by some 700% during the economic crisis, and no one can be sure it won't do it again.
You won't be able to work in Greece. Newly approved residents cannot work in Greece, but they are free to register and set up their businesses in the country. 
Greek taxes are like Pandora's box. Theoretically, if you don't live there, you will not be liable, but tax planning is still required. And, if you want to apply for citizenship, you will need to pay Greek taxes for seven years. Luckily, there has been a new lump-sum tax system implemented in Greece for high-net-worth individuals. 
You won't be able to legally work in the EU. The residence permit allows the applicant to live in Greece but not to work. However, the residence permits applicants can set up a business in Greece.
Poor track record of naturalizing people. Greece provides the opportunity for its Golden Visa residents to apply for naturalization, but it doesn't need to give it to you. They don't really like naturalizing people who are not of Greek origin. And if you do have Greek ancestry, you might as well get a passport based on descent, not investment.
Greece Golden Visa – FAQs
Can I invest in Greece as a non-resident?
Yes, you can. The country has numerous initiatives and you can read all about them on their official website.
How to get permanent residence permits in Greece through investment?
You can invest in real estate, such as villas, plots of land, timeshares – both residential and commercial – to obtain your residency. As of recently, you can also invest in bonds, stocks, make deposits, and utilize other financial instruments too.
What is the minimum I have to invest to obtain Greek residency?
You will need to invest at least €250,000 in real estate to become a permanent resident of Greece. There are other pricier investment options available too.
How long is a Greek residence permit valid for?
The residence permit issued by the Greek authorities is permanent. You're required to renew it every five years, provided that you've kept full ownership of your real estate investment.
Can my family come?
Yes, your spouse, parents (and parents-in-law), and children up to the age of 18 (21 if they're studying) can all be added to the residence application under the same investment.
Do I have to pass a Greek language test?
No, although it's advisable to have a local lawyer help you with all the paperwork and act as a proxy during the process if you don't speak the language.
Will I have to pay tax in Greece?
If you don't physically move to Greece or spend longer than half of the year there (183 days), you will not be liable to pay tax. However, you should still consult an international tax planner before applying to become a resident of Greece. 
How long does the process of obtaining residency in Greece take?
It will take approximately three months to become a Greek resident, from start to finish.
What are some other residence by investment programs I could take a look at?
If the Greece Golden Visa isn't for you, then there are plenty of others. Each of the Golden Visa programs has its pros and cons. If the pro-to-con balance for Greece doesn't feel right, perhaps Spain, Ireland, Portugal, or Latvia would fit the bill? Get in touch and we can help you decide which Golden Visa program is the right one for your situation.
Will I have to live in Greece?
Living in Greece is optional if you're a resident of the country. Keep in mind that if you choose to physically reside in the country, you will most likely become liable to pay tax in the country too.
When can I apply for a Greek passport?
If you've been a permanent resident of Greece for a minimum of seven years, you will be able to apply for citizenship. Keep in mind that you will need to become a tax resident and physically spend time in the country for most of those seven years to be granted citizenship.
What do you mean by visa-free Schengen travel?
Schengen area is a group of 26 countries that have no border controls for the movement of people and goods. From a practical standpoint, it functions as a single country, so there won't be any waiting around at border crossings if you're a Greek resident. 
Is the Greece Golden Visa For You?
Do you not have access to the European Union but think it would be a great Plan B for yourself and your family? Or do you want to spend more time in Europe than your Schengen visa lets you? 
You might be thinking that you need a second passport to reach your personal and business goals, but that's not always true.
The Greece Golden Visa has the lowest investment amount of any European residency scheme, and it's very flexible when it comes to your actual investment. 
And even though Greece doesn't yet have a track record of naturalizing its permanent residents and has relatively high property taxes, it might still be an attractive option for some investors seeking to go where they're treated best. 
As always, you should consult a professional before you choose which investment is the right one for you, as well as choosing where to obtain your residency. 
Whether that's Greece or some other Golden Visa country, we can help you unravel it all. Let's talk.