Latvia Golden Visa and Latvian Citizenship: A How-to Guide
Invest in charming Latvia and obtain residence in the European Union.
Update 2022: Russians and Belarusians are now excluded from the Latvia Golden Visa program. Latvia will not issue first-time temporary residence permits to these nationals until June 30th, 2023.
When it comes to investment migration, it doesn't matter how small or seemingly unattractive of a country you are, you can still dish out residency and rake in those investment dollars.
How do we know?
Latvia has gone and done just that. 
Latvia's economy suffered a major blow during the economic crisis of 2008. It was one of the worst-hit countries in the world. 
So it launched a residence by investment (RBI) program to attract foreign investment and help get its economy back up on its feet, sooner rather than later. 
For €250,000 (+5% state fees), it has been successful in getting many non-EEA nationals to sign up. And it turns out that Latvia is not a bad place to invest after all – its economy has experienced rapid growth.
The Latvian residence, amicably called the Latvian Golden Visa, offers the cheapest residency by investment in Europe. 
Plus it's one of the cheapest places to live in that part of the world and its residency makes the entire Schengen areayour playground. 
For years, we've been advising global citizens as to where they should obtain residence and citizenship and plant other flags. 
And in this article today, we will tell you all that there is to know about this program, why you should apply, and guide you through the application process step-by-step. 
[toc]
Latvian Residence Permit by Investment
You'd be forgiven if you haven't heard of Latvia before, or if you don't have a clue as to where it's located.
Believe it or not Latvia actually has one of the oldest and longest-running RBI programs in Europe that allows you to obtain a Latvian residence permit by investment. It launched back in 2010 when it was in a financially dire situation and needed the foreign investment to get back up on its feet.
Like other similar programs it's specifically geared toward high net-worth individuals and families, but it offers the cheapest way to obtain residence in Europe.
The Latvia Immigrant Investor Program, also known as the Latvian Golden Visa, or Latvian economic residence permit by investment, offers investors residence in exchange for an investment of a set amount.
It used to charge no government fees, but since the popularity of the investor visa scheme or program skyrocketed, the government 'wised up' and added extra fees.
Now, Latvia raises between 30 and 40 million euros every year through the For a country of this size, that's still a considerable sum of money.
How it works
Time to Citizenship: 10 years
Economic Citizenship: No
Minimum Investment: €250,000
Physical Presence: One day per year
Nationalities Allowed: All
Taxes and Costs
Cost of living: $2,000+
Income Tax Rate: 10.5%
Taxes Foreign Income: Yes
The Latvia Passport
Visa Free Countries: 184
Passport Ranking: 23rd
Can Visit Europe: Yes
Can Visit the US: Yes
All in all, Latvia's Golden Visa is ideal for those looking to:
Form a company in the EU

Obtain EU residency for the whole family

Obtain EU residency with minimal physical presence

Get visa-free travel to all Schengen states
So, let's see exactly how you can take advantage of those investment opportunities and obtain residency in this small, yet advantageous, country.
Latvia Residency by Investment Options
Real Estate Investment
Invest a minimum of €250,000 in Latvian property
Invest in a Latvian Business
Invest €50,000 or more to start or back a Latvian business.
Purchase Government Bonds
Invest €250,000 in non-interest-bearing government bonds.
Make a Bank Deposit
Deposit  €280,000 in a Latvian bank and hold it for 5 years.
How to Obtain a Latvian Golden Visa
Let us begin by saying that we consider the minimum investment in Latvia to be €250,000, even though there is also a €50,000 investment option.
Why's that?
Well, as you will see, the dirt-cheap €50,000 option requires you to make a minimum tax payment every year, which doesn't truly make it the cheapest option.
So, without further ado, here are the four options that could net you Latvian residence.
Option 1: Real Estate Investment
The total sum that you must invest is €250,000, plus 5% of the property's value in government fees. So, at the very least, you're paying €262,500.
However, you cannot buy just any property in any part of the country.
If you purchase in the capital of Riga or in Latvia's premier seaside resort Jurmala, which is where you want to be if you'd like to spend some time in the country, you are limited to one property. If you choose to purchase immovable property determined elsewhere, acquired from a legal person registered in Latvia, the minimum investment may be split to pay for two immovable properties.
Immovable property represents a functionally connected immovable property.
The real estate market in Latvia is truly full of great opportunities if you care to look. That also goes for the functionally connected immovable property determined.
Latvia is known for having an insignificant immovable property tax, which can amount to a 1.5%.
And for a sum like a quarter of a million euros, you could get a large, top-notch apartment in the heart of the city center of Riga.
However, keep in mind that properties are not always very liquid, so when it comes time to sell, you could be playing the waiting game.
Option 2: Business Investment
Is your main objective a European residence for yourself and your family? Then there is no cheaper option than investing in Latvian business formation.
Only €50,000 business capital investment is needed to invest in Latvia. You can either open your own company or become a shareholder in an existing Latvian company.
You must maintain your investment for at least five years. There is also a €10,000 government fee to be paid, but the real catch is that the company must pay at least €40,000 annually in tax.
If you do the calculation, then your total investment for the five years is still a minimum of €250,000. (€50,000 initially, plus five years of paying at least €40,000 in tax).
The €50,000 is a valid sum if you invest in a company with a turnover of less than 10 million and with some employees not exceeding 50. If you wish to invest in a company larger than that, you will need to double the investment to €100,000.
Option 3: Purchase Government Bonds
There is also the option to purchase governmental bonds to the tune of €250,000.
The bonds will be non-interest bearing. So there won't be any surprises at the end of the mandatory five-year investment holding period. You will get back what you paid in if you choose to withdraw the funds.
Plus, there will be a government fee of €38,000 payable to the state budget if you choose this investment option.
Option 4: Make a Bank Deposit  
Finally, you can make a deposit of €280,000 at a Latvian bank or such a credit institution to purchase its bonds. You will need to hold this investment for five years.
You will be able to receive any interest that might be applicable, unlike with the government bonds. So, if you trust the financial institutions of Latvia and truly want a set-it-and-forget-it investment, then this could be the right option for you.
Don't forget that an extra government fee of €25,000 applies if you go this route.
What's the Best Option?
While we can't say what the best option is for you, we can discuss a few hypothetical scenarios which you can then apply to your personal situation.
Let's first start by looking at what the most common investment option is:
        55% of foreign investors choose to put their money in Latvian property

        43% invest in forming a company

        Only 2% chose either the government bonds or the deposit option
What does this tell us? Well, the fact that over half of the investors chose to go with property investment is significant. They raise 90% of the total capital for the Latvia Visa program.
It tells us that the Latvian real estate market is full of good deals and that various analysts are predicting Latvian property to increase in value rapidly.
Thus, if you're a wealthy individual looking to buy European residence and want to invest in something once and pretty much forget it for the next five years, real estate is the way to go.
Meanwhile, company formation is the best option for those seeking the absolute cheapest investment.
For just €50,000, your entire family could come and live and travel in Europe. Of course, there is the annual requirement to pay at least €40,000 in government tax. But it's not that hard to achieve if you're running a legitimate business.
Finally, as always, keep in mind that the more you pay, the easier things tend to get. Less headache might be worth a bigger upfront investment to you.
The Step-by-Step Application Guide
One of the great things about Latvia's residence by investment program is that the process of obtaining residency is uncomplicated.
The entire process takes two to three months, so you could travel freely in Europe in pretty much no time. Your family can also come, including a spouse, dependent children, and parents/parents-in-law.
Before you apply, however, you should determine whether you're eligible. The requirements are pretty standard and similar to other Golden Visas.
One must have:
      Considerable wealth (this RBI program is geared towards high-net-worth individuals)

      A good character

      A clean

criminal record

(you will be asked to provide a police clearance from all countries of past residence)

      No tax debts anywhere in the world

      Good health (you will be asked to provide a medical certificate)

      Enough money for oneself (and all family members, if applicable) to maintain your lifestyle in Latvia

      Health insurance for the entire family for at least one year
If you've determined that you're eligible to apply, obtaining residence is then a quick process.
1. Make The Investment
Unlike other places, Latvia requires that you invest before you apply for its residence.
So, once you've chosen which type of investment you're going to make, you will need to travel to Latvia and make it.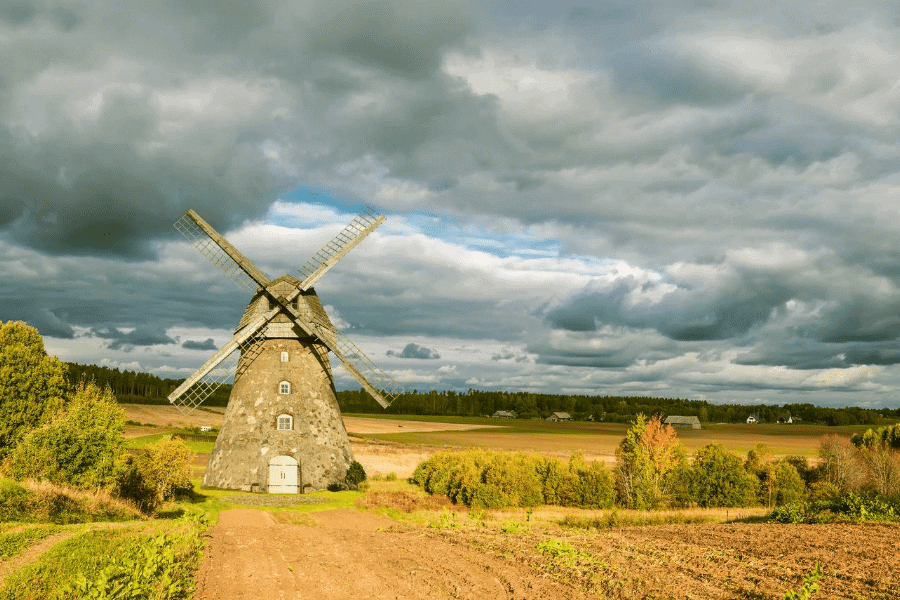 Step 2: Apply for Residence in Latvia
Next, you will need to fill out your application and submit it to the Immigration Department of Latvia, along with the accompanying documents that are required of all applicants and their dependents.
After you submit the application, the waiting period is approximately two to three months.
Once you've been approved as a Latvian resident and have a valid residence permit issued, you will need to decide whether you want to physically reside in the country or not.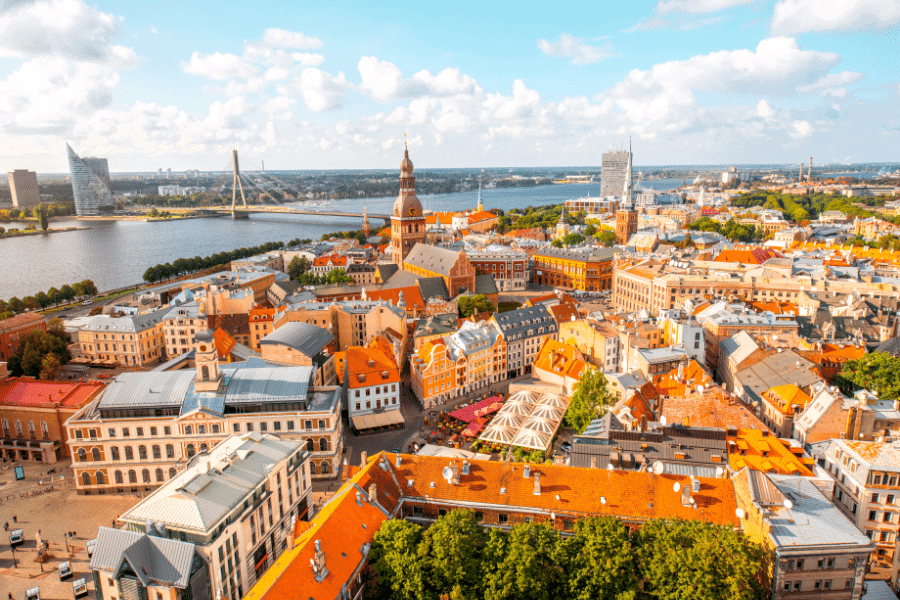 3. Renew Residence Annually
After your first two years of residence, you must renew your first temporary residence permit every year until year five. This means traveling to the country, filling out paperwork, and pleasing the bureaucratic apparatus once you get your first temporary residence permit.
Note, that there is no minimum stay requirement to renew your Latvian temporary residence permit. But you are expected to visit the country once a year to be eligible for an extension.
Your original investment must be kept for the entire period of five years.
Step 4: Get Latvian Permanent Residence by Investment
This isn't a necessary step in your Latvian Golden Visa journey. Rather, it's a follow-up if you're interested in spending more time in the country or eventually qualifying for citizenship.
The Latvian Golden Visa program is just a residency program, not a Latvia permanent residency by investment. So, if you'd like to obtain the Latvia permanent residency by investment, you must have (physically) resided in Latvia for at least four years out of five.
In other words, during your time being a resident of Latvia, you must spend four years living in the country for 183+ days a year, which also means you'll be paying tax there at a flat 23% rate. 
If you see yourself living in the country for a while, then you'll need a Latvian language certificate at level A2 to be considered for permanent residency. 
5. Obtain a Latvian Passport
Finally, after spending at least ten years legally residing in Latvia, you will become eligible to get a Latvian passport. 
It is by no means mandatory to get a Latvian passport, but we thought you might like to know about it. It is a European passport, after all.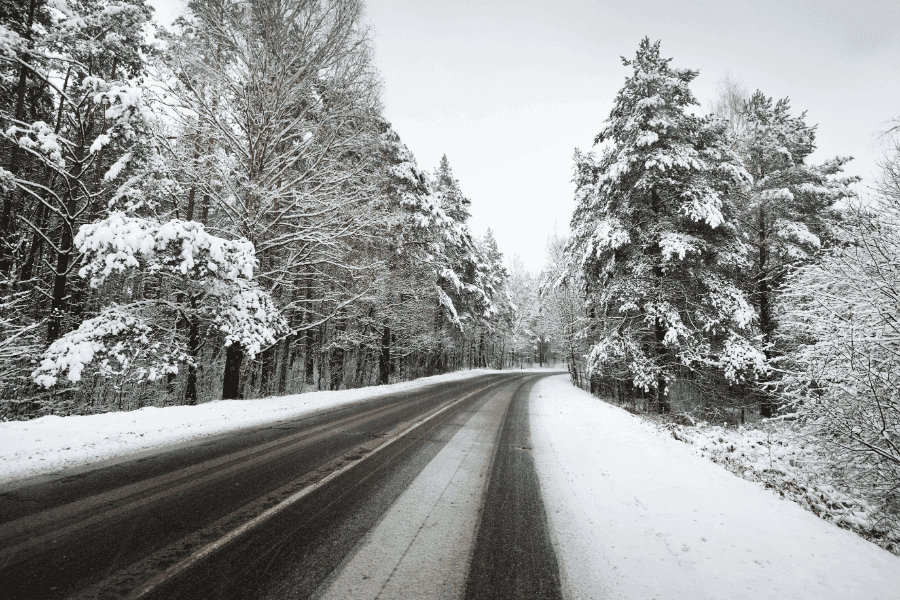 A Latvian passport comes with many benefits, such as the ability to live, work, and travel freely across all of Europe. 
You must be a tax resident in Latvia for all of those ten years, and five of those years must be as a permanent resident. 
To get a Latvian passport, you must have some knowledge of the Latvian language, know the basic historical facts of the country, and be able to recite the national anthem. In other words, you will need to pass the citizenship exam. 
If you've spent a good portion of your time in the country for an entire decade, this shouldn't be an issue.
And, it's handy that Latvia allows dual citizenship. This means that you won't have to renounce your first citizenship to get a Latvian passport.
Enjoy Residence in Latvia Like These Nomad Capitalists
"Latvia has been the perfect choice for my entire family to get easy access to Europe. We also have a Plan B now if life becomes impossible in my home country."
Kim Minh Hanh
"I was looking for a way into a Schengen residency that didn't cost me a fortune and I found it in Latvia. I'm now a proud owner of an apartment in Riga that where I love to spend my summers."
George Scott
"Latvia might be small, but it's residence is mighty. For just a couple hundred thousand euros, I've been able to expand my company Europe-wide."
Luka Alexsandrovic
The Pros of The Latvian Golden Visa
Whether you've already decided to go for this program or you remain on the fence, you can still appreciate all of the benefits that a Latvian residency offers, which can lead to citizenship. 
Travel all over Schengen. As a European Union Member State, Latvia permanent residency gives you access to the entire Schengen area visa-free. The Latvian passport has visa free travel to 184 countries, which is great especially for third country nationals who want to improve their travel freedom.
Bring your family. Any family member of the applicant's can apply for the Latvia long term residence permit together with the applicant. His or her family members include children and spouse, according to the Immigration law. Upon approval at the Office of Citizenship and Migration Affairs of Latvia, the applicant should visit Latvia to get the temporary residence permit card.
An affordable residency option. With investment routes starting at just €250,000, Latvia Golden Visa is one of the cheapest ways to get residency in an EU country.
A 5-year residency. Some countries only offer residency for only two years and then require you to extend it with the risk of getting rejected.
Fast processing. Get your residence after processing time of only two to three months.
Minimum physical residency requirement. You only need to visit the country at least once a year to maintain your residence permit.
A favorable tax environment. Latvia has a minimum corporate tax rate of 15 %and a 10.5% personal income tax rate.
High quality of life. You will be able to live like a king in Latvia, a country that's safe, affordable, and European. That is, if you choose to reside there at all – which isn't necessary.
No jumping through hoops. No interviews, no need to have Latvian language skills, and certainly no need to travel to Latvia to obtain your residence permit. 
Latvia is well-connected. Just 90 minutes away from Moscow by air, and with so many flight connections to all of the European hubs, Latvia has great links to other countries. 
Part of the Eurozone. The single currency zone is advantageous for many different reasons, but primarily because it saves you money and time. There will be no foreign exchange fees, no time spent hunting down the best exchange rates, and so on.  
An outstanding passport. If you go for Latvia citizenship in ten years, you will be glad to know that its passport is ranked  23rd in the Nomad Passport Index for 2022, which is better than that of the UK, Canada, and Spain. This means you'll get visa-free access to 184 countries in the world, including the visa-waiver program to the United States.
Dual citizenship is allowed. "Does Latvia allow dual citizenship?" Yes, since very recently, Latvia allows its citizens to have two (or more) passports. So, if you get Latvia citizenship through naturalization, you won't have to give up your first passport. 
EU Citizenship. If you're one of the people wondering "how to become Latvian citizen?" this is it. You're eligible to apply for Latvian citizenship ten years after getting your permanent residence permit issued. 
Benefits. Latvian residents are entitled to social privileges, such as health insurance, maternity benefit, unemployment benefit, and more.
The Cons of The Latvian Golden Visa
Even though the Latvia Golden Visa is generally great and really affordable too, it's got some drawbacks that are worth mentioning.
No access to Ireland and the UK. If you think that having a Latvian residence will open up doors to the British Isles and Ireland, you'd be wrong. Since those countries aren't part of the Schengen zone, you will need a visa to visit them.
You must renew your permit annually. This can be a real drag, especially if you don't reside in Latvia physically. You will have to fly yourself, as well as your spouse and other dependents to Latvia for at least one day every year to renew your residence permit.
Alternatives to Latvia's Golden Visa Program
Not all residence by investment programs are made equally. Some are better suited for one group of people, whereas the benefits of another program might attract others more.
Here are four alternative Golden Visa programs that you can choose if you feel that Latvia just isn't doing it for you.
     

Greece.

Although it costs the same – €250,000 – to get residence in Greece by investing it directly into real estate, Latvia is a place that's more politically and economically stable than Greece. Remember Greece's European bail-out talks, or its economic collapse a decade ago? Learn more about

Greece's Golden Visa program

.

     

Spain.

Spain has so much character and life that it truly rivals Latvia. However, you will have to invest double – €500,000 – to become a resident there. One other thing that's more convenient in Spain is that the residency must only be renewed every two years as opposed to annually in Latvia. Just watch out for the taxes in Spain!

     

Portugal.

Compared to Latvia, you will have to invest more in Portugal, as the minimum is €500,000. However, what you do get is a warmer climate, arguably an even better quality of life, and the ability to apply for citizenship in just five years. Learn more about

Portugal's Golden Visa program

.
Latvian Golden Visa – FAQs
Can I invest in Latvia as a non-resident?
You can most certainly invest in Latvia as a non-resident. The country welcomes all investment dollars, regardless of whether you want to live in the place.
How to get Latvia Long Term Residence Permit through the Latvia Golden Visa?
There are four Latvian Golden Visa investment options that you need to consider to obtain Latvian residency by investment. You can choose the Latvian Golden Visa investment in real estate, business, non-interest government bonds, or an interest-generating bank deposit.
Is there a Latvia citizenship by investment program?
There is no direct Latvia citizenship by investment program, but you can get Latvian citizenship ten years after if you reside for at least four years there.
Can I get Latvian citizenship by descent?
Yes, you can get Latvia citizenship by descent if you qualify for it.
How fast is the Latvia Golden Visa application process?
It will take anywhere from 60 to 90 days to obtain a Latvia investment residence permit. This is on par with other Golden Visa programs.
Who should go for the Latvia Golden Visa?
The Latvian Golden Visa is great for all those who want to physically relocate to a country where the cost of living is on the cheaper side (when compared to the rest of Europe). It's also perfect for those who wish to travel in Europe without needing visas. Finally, it's great for those with a large family because all of the dependents can be added under one application for the same price.
Is the Latvian Golden Visa For You?
If the Latvia Golden Visa program not for you, there are plenty of other programs that are more suitable. But it's very important to move fast and lock in today's prices.
The world is fast-paced and the programs' requirements are getting more difficult every day.
Your freedom is waiting for you to reclaim it now. 
We have helped hundreds of people move their business overseas, legally reduce their taxes, become dual citizens, bank and invest offshore, and create a life of financial and personal freedom and let us tell you this: not everything that works for others will work for you.
Our entrepreneurial global team will tailor an offshore holistic plan that matches your needs and that of your business and family.
Reach out. We'll be happy to serve you.