Many dream of living in Europe but are turned off by how much it costs. And it's true: European cities like London and Paris are among the most expensive cities in the world.
However, living in Europe is within your reach by looking beyond the biggest cities and most popular tourist destinations. Throughout Europe are hidden gems like the cities below that allow you to stretch your euro further and live more abundantly while enjoying some of the world's most beautiful cities.
Of course, living in small towns or villages is always an easy way to lower your cost of living. However, for this list, we focused on capital cities and other international cities offering a large English-speaking population and the amenities expats appreciate.
As appealing as living in a beautiful European city might sound, the complexities make it overwhelming for many. At Nomad Capitalist, we're well aware of all the intricacies associated with acquiring residence and citizenship in Europe.
When you become a Nomad Capitalist client, we work as the architects and general contractors, helping you create a holistic strategy to find your best path to Europe, whether through heritage, investment, or naturalization.
Lisbon, Portugal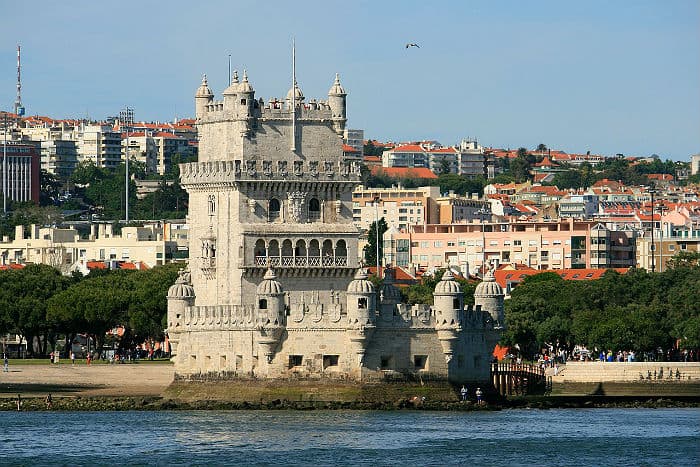 Portugal as a whole has been "on-sale" over the last few years. Lisbon never reached the high cost of living other European cities experienced, but it enjoys a warmer climate and a more laid-back lifestyle.
While Portugal might not be the best place to start a business (things move a little slowly), Lisbon is one of the best European cities for value and has a relatively low cost of living.
Portugal has it all: affordability, safety, entertainment, open-mindedness, accessibility, and a nomad-friendly environment for doing business and getting second residency in the EU and the potential to pay zero income tax with non-habitual residence.
Some expats have scored small but nice city center apartments for as little as €650 per month. Considering all of the action in Lisbon, that low price offers access to a lot of entertainment as well as great food.
Plus, Lisbon is a small hub for air travel, with TAP Portugal flying directly from Lisbon to cities around the world — including South America. And, if you get tired of Sintra Castle or the waterfront, there are plenty of quick getaways: Porto for its port wines, the Duoro Valley for red wines, and the Algarve for sun and fun at the beach.
Portugal was among several countries that discontinued its Golden Visa program. There are still opportunities, but they are decreasing each year. Europe, like much of the world, is becoming less open. Contact our team so you dont miss out on opportunities that exist now but may not tomorrow.
Krakow, Poland
On the whole, Poland offers one of the best values for living in Europe. While the capital city isn't much pricier than some smaller cities to the south, Krakow is really where it's at. Tourists are drawn to Krakow's charming architecture, beautiful parks, and great river views from the top of an ancient castle.
Frankly, any number of Polish cities could have made this list. Student-friendly Wroclaw is also a great place to live but lacks the gorgeous sights Krakow offers. And get this: Krakow actually has a lower cost of living than Wroclaw and Warsaw. Krakow offers all of the charm and amenities of Western Europe at Central or even Eastern European prices.
Krakow is a bit isolated, requiring a long train or bus ride to major airports like Prague or Warsaw, but with a low cost of living. If that weren't enough, Polish people are some of the most approachable in the region.
If you are one of the lucky individuals who inherited a right to EU citizenship and have Polish heritage, working towards this second passport might be worthwhile.
Tbilisi, Georgia
It's no secret that Georgia is a long-time favorite of us here at Nomad Capitalist. One of the most capitalist-friendly countries in the world with a growing tourism industry and beautiful culture, Georgia's main capital of Tbilisi should not be overlooked. The food, music, and people of this country make it a hub of choice for many nomads, and the city is rapidly transforming as more businesses pop up every month.
Many are taking advantage of setting up an offshore company here in Georgia or buying real estate. If you are looking for a high-value place to set up camp in Europe, Georgia's friendly visa policy, giving most nations 360 days visa-free, is another attractive feature. Never mind walking through the wonderful streets and enjoying the city's culture. Tbilisi may steal your heart.
Barcelona, Spain
Barcelona is a major traveler favorite and a more affordable and high-value city for getting a lot out of European living. Offering a very high quality of life, Barcelona will provide nomads and entrepreneurs the excitement and facilities they need without some of the exorbitant prices of more expensive counterpart cities elsewhere in Western Europe or beyond.
Barcelona is a major world city hub for its contributions to trade, education, science, and media. It is ranked among the top five cities for doing business and has some of the best co-working spaces in Europe. Barcelona is a place where people may seek out second residency or citizenship to fully take advantage of the Spanish language, culture, and lifestyle and enjoy this city for the long term.
Prague, Czech Republic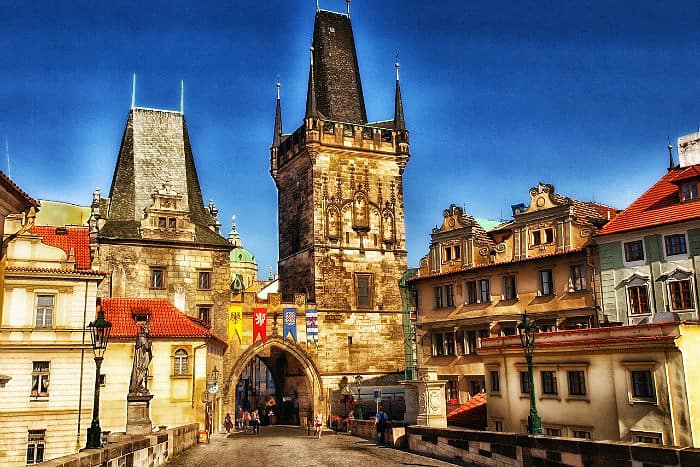 Ask almost any European-loving tourists about Prague, and their eyes will light up. Travelers from around the world can't say enough good things about Prague. Loved for its charm, fantastic architecture, bustling music and entertainment scene, and any kind of food you can dream up.
Prague is about as international as it gets, with expats from all around the world, and it is truly a multicultural city. The Czech Republic uses its own currency, the koruna, rather than the euro, which means prices are lower. Apartments just outside the city center can be incredibly low, especially considering their proximity to tourists. Prague is home to plenty of exciting and historical cafes and is also home to a thriving entrepreneur scene.
Belgrade, Serbia
Belgrade is an up-and-coming and highly underrated city in the country of Serbia, which offers many aspects of the European lifestyle that nomads seek while having an extremely low cost of living compared to the rest of the continent. We rate Serbia as one of the most underrated countries for expat living, and many who visit Belgrade and enjoy its numerous outdoor cafes, walk down its pedestrian streets, meet its friendly locals, and travel around the region will say it is a city that really caught their attention.
We recently published a full nomad guide to living in Belgrade, a key base in Europe for enjoying a good lifestyle and an extremely high quality of life. Definitely do not overlook the Balkans if you want to get a lot for your money and enjoy the best of Europe.

Istanbul, Turkey
One of the hidden gems of Europe, Istanbul, is proof that living in Eastern Europe can be quite enjoyable for expats. Spanning Europe and the Middle East, Turkey is a dynamic country combining various cultures with a Mediterranean climate that attracts many tourists.
It also draws expats looking for an emerging market with culture and history. Istanbul is more expensive than other Turkish cities but is relatively cheap compared to other European cities. Eating out is cheap, but alcohol might be slightly more expensive due to taxes.
House prices in Istanbul vary a lot, depending on where you want to live and the level of luxury. However, it is generally more affordable than most other major European cities, with an apartment costing around €500 a month.
Are you interested in exploring paths to Turkish residence? Or perhaps you'd rather cut the chase and apply for Turkish citizenship by investment? Whatever path you choose, you're guaranteed to get the best advice so you can make the right choice the first time as a Nomad Capitalist client.
Porto, Portugal
Porto is the second-largest city in Portugal and another major hub of this nomad-friendly and budget-friendly coastal European country. Porto offers a different take on Portugal than the larger capital of Lisbon, offering famous port wines for wine enthusiasts, vibrant culture, and cobblestone streets that make European living so appealing for many.
The location of choice for those seeking out premier locations worldwide for doing business and living a high-quality lifestyle in a new city every 90 days. Porto may just be the perfect fit for you and your business as you expand your horizons into Europe.
Zagreb, Croatia
Finally, not too far from Serbia is the latest country to join the eurozone and the Schengen area, Croatia. Its capital city, Zagreb, is another city worth looking at for getting great value and nomadic European living.
Expats living in emerging countries can often get the best of both worlds by enjoying a lower cost of living but increased access to business opportunities and a growing community of nomads and like-minded people.
Zagreb is a city that goes under the radar a bit in light of all the tourist interest in Croatia's coast and islands. However, don't ignore what this former Yugoslavian capital can offer in terms of culture, affordability, and connectivity to other major European cities. Croatia may be slightly more pricey than its neighbors in Serbia, Macedonia, etc., but it is worthy of a place on a nomad's list if looking for a good lifestyle.
Go Where You Are Treated Best
So many great European cities have lower living costs than you might think. If you're looking to live here, consider these alternatives to keep your cost of living low and still enjoy an abundant European lifestyle of your own.
Some European countries have some of the highest tax rates. However, there are some little-known tax exemptions that will allow you to enjoy the culture and beauty that Europe has to offer and that many people are looking for.
Would you like to live in one of Europe's most beautiful, high-quality cities on a tax-friendly basis? If you want help dealing with the nuances of European tax, contact the team at Nomad Capitalist, and we will help you go where you are treated best.