For many, living in Europe, with its charming old towns steeped in centuries of history, is the ultimate dream.
For business owners, there are a number of European countries that offer entrepreneur visas as well as investment visas. It's simple: make an investment in the country, get a residency visa in return. Owning such a business in Lithuania could be an attractive option for you.
If you have the desire to start a business or invest money in a country, it can be a straightforward way to get a second residency. And, of course, most of the world considers residency in the European Union highly desirable.
Getting a second residence visa in Lithuania is one of the easiest in Europe. Even some of its largest cities are known for inexpensive living.
And unlike most of the European Union and Western Europe, Lithuania doesn't squeeze its citizens dry with an endless number of high taxes.
In fact, even though Lithuania has joined Europe in imposing (much more reasonable) social contribution taxes on employers, its corporate income tax rates are some of the lowest in Europe at just 15-20%. Plus, if your business in Lithuania falls under certain categories, such as agriculture, tax rates can be as low as 0-5%.
That means Lithuania's corporate tax rates are comparable to those of Ireland, whose 12.5% corporate tax rate is considered the best in Western Europe. This is even more impressive when you think that many European countries make up a large portion of the highest tax rates in the world.
We can't say Lithuania is the most happening place on the planet. Go into one of the numerous quaint or upscale bars and cafes in Old Town Vilnius on a Tuesday night, especially in the winter and early spring, and you might be the only person there.
However, you may be pleasantly surprised to find that almost every restaurant serves excellent food, even the less upscale.
In this article, we'll discuss the types of businesses to start in Lithuania, what visas qualify under residence by investment, and how citizenship can be a long-term goal.
Business in Lithuania: The Best Companies to Start
If you want to move to Lithuania and start a company, you should carefully examine what type of business you want to create.
This is different from Cambodia, where you could put up a hot dog cart and do alright if you have any business skills, even though Lithuania is considered one of the freest economies for global investors.

So, while I might open a restaurant in Asia with the goal of expansion, you may not have the same potential in Lithuania.
If you consider getting a second residency in Lithuania, you will likely want to think regionally or globally.
Offering a professional, business-to-business service to companies in the Baltic region or other parts of Europe than a storefront business may bring you more success in Lituania.
Of course, if you run a location-independent business, the Lithuanian authorities would be more than happy for you to start a company and pay the tax on your activities. If you're starting out, this wouldn't be a bad way to get residency in the European Union; and potentially a Lithuanian passport in the future.
While neighboring Latvia requires that your business generate tens of thousands of dollars in taxes yearly to keep your residence permit active, Lithuania is much more flexible. If your business has a few thousand dollars in profit, you'll pay several hundred dollars and be good.
And if you have a global business that could be incorporated anywhere, you could always start in Lithuania.
Residency by Investment: Starting a Business in Lithuania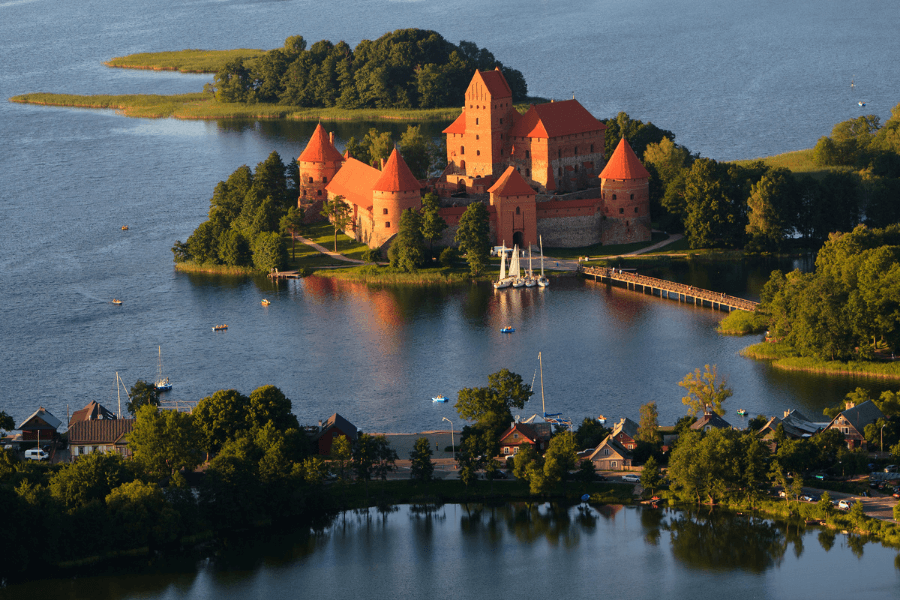 You have two main options for business-related visas in Lithuania – the Start-up Visa and the Business Visa.
Both only offer a temporary residence visa, to begin with, but you'll be eligible to apply for a permanent residence permit later.
Lithuania's position in the European Union means that if you are running a more high-end business with customers who require that you be located in a non-tax haven, you will be well-equipped to serve them, especially those customers in Europe.
Start-up Visa
The Start-up Visa allows non-EU entrepreneurs and innovators to establish a start-up company in Lithuania. However, there's a catch – your start-up must be in the fields of biotechnology, nanotechnology, information technology, mechatronics, electronics, or laser technologies. You must also own at least part of the company and have enough financial resources to meet your business goals for the first year.
Additionally, you will need to prepare a strong business plan to ensure your application is successful. If approved, the application will take about one month to process and another month to issue the visa. You will then need to open the company within 30 days.
The temporary residence permit issued under this visa will initially be for one year. After that, you can renew it for three years in total, given that you continue to meet all the requirements.
You could also get an additional two years after that if you can show a report demonstrating what your start-up has achieved during your first years and summarize your future plans for development. Then, once you've had a five-year temporary residence permit, you'll be eligible to apply for a permanent residence permit.
Bonuses of this type of visa include the possibility to pay 0% in taxes for the first year and the ability to bring your family with you.

Business Visa
You must meet several requirements to establish a business in Lithuania under this visa. The company will need at least approximately $31,000 (€29,000) in equity, conduct business in the country for at least six months, and employ a minimum of three Lithuanian citizens or permanent residents with an average Lithuania salary.
Once the company has been registered and running for six months, you can apply for a residence permit.
However, you will likely need to supply several documents to show the success of your business, such as bank statements, invoices, contracts, lease agreements, and employment contracts. The registration process and the permit application will each take about five days to process.
Then, business-related residence permits will be issued for one year and can be renewed every two years. You will need to pay an annual 15% tax rate unless you are offered a reduced rate as a micro-company.
Center of Life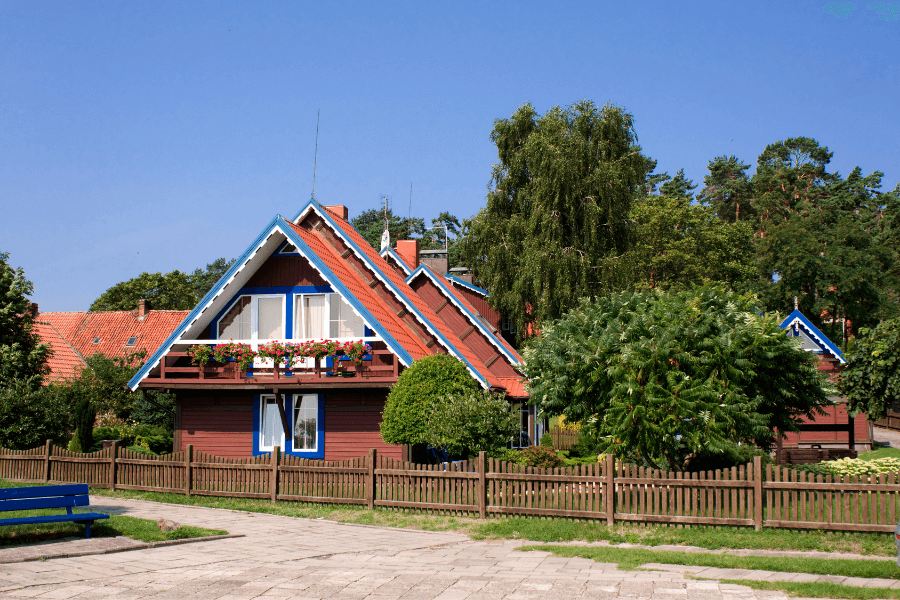 One caveat of getting residency in Lithuania is that you must have some "center of life" in Lithuania. Some will say this requires you to live in Lithuania, but the policy is often flexible.
For instance, you must present a lease agreement to the government in order to maintain your residency. Technically, you will also need to be present in Lithuania once every six months so 2
they don't cancel your residency visa.
Citizenship
While it is possible to obtain citizenship by descent in Lithuania, it may also be possible to obtain it after starting a business there and being a resident for 10 years.
Do you have Lituania heritage? Answer a few ancestry questions and see if you qualify for citizenship by descent with our CBD Eligibility Checker.
With our Citizenship By Descent Plan, you gain all the benefits of second citizenship, including enhanced travel and business freedom.
If you make Lithuania your "center of life," pass a test on the constitution, and learn about 500 words of the Lithuanian language – you can get a certificate from a local language school – you have a decent chance of qualifying for naturalization.
However, Lithuania has changed its policy on dual citizenship over the years and currently only allows dual citizenship in exceptional circumstances. Still, this EU passport is valuable.
Summary: Start a Business in Lithuania and Get a Second Residency
Living in Lithuania is a straightforward process if you're willing to invest a little money and run some form of active business.
By investing in a start-up or employing Lithuanian citizens in your business, you can obtain a second residency in Lithuania. And if you continue to meet all the requirements, you can renew your permit, which might eventually lead to citizenship.
Are you ready to start a business in Lithuania or somewhere else? Reach out to Nomad Capitalist today, and we will help you optimize your online business by going overseas and setting up a holistic offshore plan for both yourself and your company. Apply to become a client today.