Dateline: Astana, Kazakhstan
Breathtaking beaches, unspoiled natural beauty, and extremely sociable people – we could be talking about pretty much any Caribbean island. If not for the title of this article, you would have no clue that we're referring to St. Kitts and Nevis. 
So, let's get straight to it – what does the St. Kitts and Nevis citizenship by investment (CBI) program have that others don't? What makes this program more worth your while than another Caribbean citizenship by investment?
It sure isn't the cheapest way to obtain a second passport for the high-net-worth investor. It also isn't the fastest. 
What it is, though, is the longest-standing CBI program in the Caribbean. Over 10,000 foreigners have been naturalized over the period of 35 years. 
But it isn't so much the longevity that makes this CBI tick; it is the high regard and the respect for the program that the government has worked so hard to maintain that attracts investors. 
It's also the stability. Many governments have changed over the years and not once was the program threatened to be shut down. 
In short, this St. Kitts & Nevis citizenship program has that 'Platinum Standard' that makes the program a popular choice for those who are seeking alternatives or additions to their current citizenship. 
And now that it's keeping the lower price point of $150,00 to stay relevant on the global CBI scene, there are even more reasons to love it.
What Is Citizenship by Investment?
Before we get to the minute details about the program, let's get on the same page as to what a CBI program actually is. 
A citizenship by investment program, also called economic citizenship, requires investors to make a significant donation or an investment in a country's economy in exchange for citizenship. 
Applicants are usually required to: 
Make a non-refundable donation

Invest in (government approved) real estate

Buy governmental financial instruments

Set up and run a company
An application will have to be lodged, paperwork will have to be gathered, and an investment of a certain sum will have to be made. 
After the application is approved and a certificate of naturalization is issued, the person will then be able to claim a passport of the country. 
It will be a regular passport that can be used for traveling, working, and living abroad. In other words, full citizenship is granted.
Why St. Kitts and Nevis Citizenship? 
Every good investment starts with knowledge about the origin of the investment. With that in mind, before we jump right into the St. Kitts and Nevis Citizenship by investment, let's look at the country itself.
Also known as the Federation of Saint Christopher and Nevis, the two-island country is located in the West Indies in the Lesser Antilles in the Caribbean Sea.
St. Kitts and Nevis is an Independent British commonwealth nation. The islands were the first home of English and French colonists, earning them the name of the "Mother Colony of the West Indies." 
It is also the smallest sovereign nation in the Western Hemisphere – in both size and population – with only approximately 54,000 residents.
Interestingly, the climate on these two islands is not the same. St. Kitts is classified as a tropical savanna climate. Meanwhile Nevis, by comparison, is classified as a tropical monsoon climate. 
Either way, the mountainous regions of the islands are stunning and the ocean views are magnificent, making these islands a fabulous place to spend time.
St. Kitts and Nevis' Citizenship by Investment Program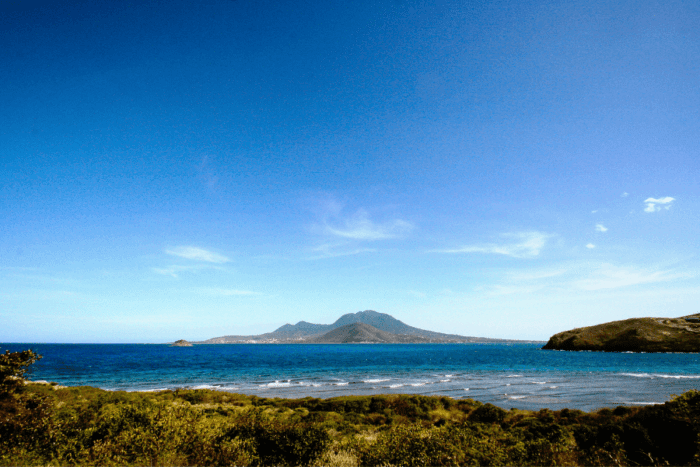 Not one for lounging around on beaches? Let's get straight to business then. 
That's what we're all here for – finding out how to get a second passport in the most efficient way possible. 
Luckily, St. Kitts and Nevis citizenship by investment is solid in place and a highly efficient processing system as well. They have done this for over 35 years, after all. 
The 'Platinum Standard' program was established back in 1984 when the sugar industry collapsed and the country found itself in dire need of money. 
Fast-forward to today, the St. Kitts and Nevis citizenship by investment is one of the most trusted and successful ones out there. 
The process is relatively quick, taking just three to four months, and it results in the new passport holder gaining access to over 150 countries in the world, including all of the EU, UK, Ireland, and Russia.
Price Wars
In 2017, Hurricanes Irma and Maria struck the Caribbean nation of St. Kitts and Nevis. The two-island nation was devastated by the hurricane, suffering severe damage to infrastructure and other key areas, such as schools, agriculture, main roads, police stations, and the fire department. 
The damage totaled approximately $150 million and St. Kitts and Nevis needed money to rebuild.
This desperate need brought a new twist to the island nation's citizenship by investment. As of 2017, eligible donors could gain citizenship and a passport from St. Kitts and Nevis by contributing just $150,000 to the new Hurricane Relief Fund.
Compared to the previous price tag of $250,000, this was a bargain.
Of course, whenever anything like this goes into effect, you can expect complaining and opposition from the other side of the equation.
Eventually, they introduced a more permanent government fund – the Sustainable Growth Fund – that effectively reduced the price for the St. Kitts and Nevis citizenship by investment program on a long-term basis.
The motivation?
St. Kitts and Nevis was not the only island country trying to rebuild from the 2017 hurricane season. Everyone was and still is competing for the money of folks looking to invest somewhere to gain citizenship. 
This competition has created an ongoing price war in the Caribbean, driving down prices for existing programs like St. Kitts and Nevis and prompting the creation of new programs.
So, luckily for you, some really well-priced CBIs can now be found across the Caribbean, and St. Kitts and Nevis is one of them.
How to Buy a St. Kitts and Nevis Passport
The St. Kitts citizenship by investment requirements include two different routes toward obtaining citizenship and a passport. They are the industry-standard ones: either make a non-refundable donation or invest in government approved real estate straightforward stuff.
Let's talk about each of these options in more detail.
Sustainable Growth Fund Donation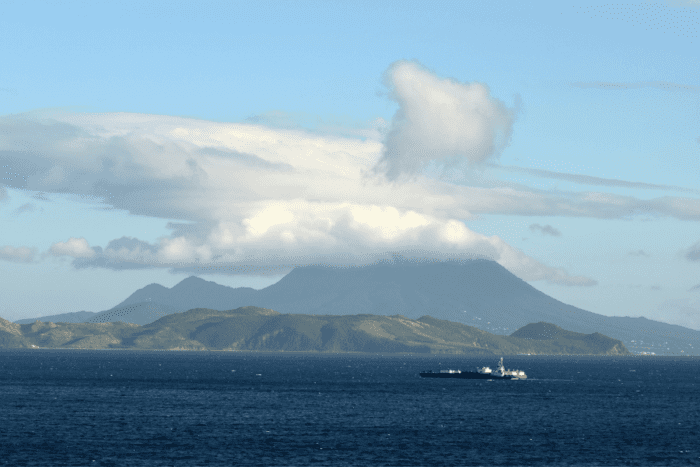 All Caribbean island citizenship by investment programs offer the non-refundable donation route, and St. Kitts and Nevis is no different. 
The fund that you will be contributing to is called the Sustainable Growth Fund (SGF) and you'll be expected to donate $150,000 (plus fees) as a single applicant.
Meanwhile, a family of four can expect to make a donation of $195,000 to the Sustainable Growth Fund, as adding a spouse adds $25,000 to the total bill, and adding more dependents tacks on $10,000 for each. 
Here's a quick breakdown of the donation option:

Family of four: $195,000

Main applicant and spouse: $175,000

Main applicant, spouse, and one child: $185,000 

One applicant: $150,000 and $10,000 for each dependent other than the spouse
There are additional fees to keep in mind that will be used to pay for the due diligence process: 
$7,500 is due for the main applicant

$4,000 is due for any dependent over the age of 16
The funds raised through CBI donations are used for healthcare, education, and alternative energy, among other things. 
According to Mr. Les Khan, the CEO of the Citizenship by Investment Unit in St. Kitts, the Sustainable Growth Fund money has recently been used to repave all of the roads on the islands, as well as to build a new pier to welcome larger cruise ships. 
Invest in Real Estate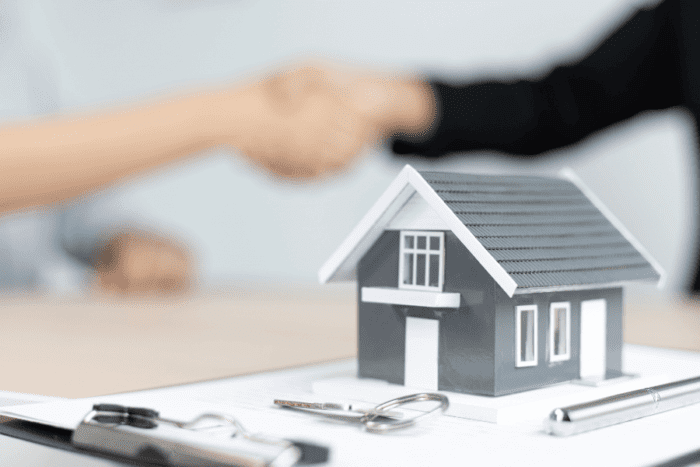 Another option to qualify for citizenship and obtain a passport is to invest in real estate. It is notably more expensive, but you do have a chance to recapture some of your investment.
Do not expect to regain it all, though. You are only allowed to use approved real estate developments that are usually government projects with an inflated price tag.
If you decide to invest, you have the option of putting a minimum investment of $200,000 in a government-approved property. Again, it is unlikely you will regain all of that investment back, but it is still a good option. 
You can resell the real estate after a holding period of five years. 
Another option is to invest $400,000 in real estate with a non-related adult, (i.e., an investment partner). In this case, the property can be sold after a period of 7 years is up. 
You should also note that this investment St. Kitts route has pretty hefty government fees:
The main applicant will have to pay

$35,050

The spouse of the main applicant will have to pay

$20,050

A sibling of the applicant will have to pay $40,000

Other dependents, regardless of age, will add

$10,050

to the total
So, if you're a solo applicant buying real estate on your own, you will have to pay a minimum of $235,050. Meanwhile, a family of four will have to spend at least $275,200. 
This means that you are really only saving yourself from a portion of the donation amount compared to the direct donation option.
Finally, keep in mind that this is the longer of the two processes due to the extra steps required to finalize and purchase a property.
What Is Your Best Option?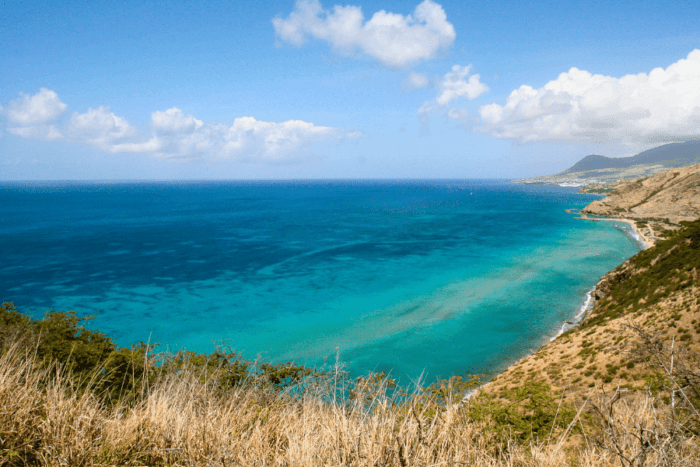 There are benefits and drawbacks to each of these options for the citizenship by investment program in St. Kitts and Nevis.
Obviously, the length of the process for each of them should be considered. A donation is by far the quicker of the two methods. You make your donation, file your paperwork, and within three to four months, you should have your passport.
(Or, if you want it even faster, there is also an Accelerated Application Process which we will discuss in the next section.)
Real estate investment takes longer, as previously mentioned. You need to account for the time it takes to select a compatible agent, select the property, file the paperwork, and then wait for the paperwork and details to be finalized.
The next consideration is cost. A donation is by far the cheaper option of the two. You can donate to the Sustainable Growth Fund for a mere $150,000 as a single applicant. 
The real estate investment is more expensive, but there is also a chance that you can recoup part of that investment after the allotted time is expired.
That may be enough of a justification for others to choose the real estate option, but it's also important to note that each approved property has differing investment costs. Some stay around the $400,000 range, but the majority of the properties' investment costs are much higher.
If you are looking to recoup costs associated with the CBI program, keep in mind that you will probably not get a large portion of what you put in back. You are basically at the mercy of other CBI investors, or if you are lucky, the developer will have a buyback option.
The Step-by-Step Application Process
If you are expecting a complicated answer to asking "How to get St. Kitts citizenship", then this is not the case. Thanks to years of experience, St. Kitts citizenship by investment program has an incredibly streamlined application process.
It also has what they describe as the 'Platinum Standard' of CBI programs. 
They are the only country that has the ability to guarantee that the process will be done in a specified timeframe. This puts them ahead of the competition in regards to service and their high ranking for due diligence. 
Overall, St. Kitts citizenship by investment program is an excellent option for your second passport, which is why the country is discerning with who they grant citizenship to. 
To qualify for the St. Kitts citizenship by investment program, you must be of outstanding character, have no criminal record, be in excellent health, and be a high-net-worth individual. 
When applying, your documentation should include:
Birth Certificates for each applicant

Police Records

Bank Statements

Proof of Address

Marriage Certificate if applicable
The forms include:
Application for Registration as a Citizen

Photograph and Signature Certificate

Medical Certificate which includes HIV test results for anyone over the age of 12 (the results must not be older than three months)
This must be done for each applicant. The complete list of forms can be found here.
First, you will be expected to submit all of the paperwork we outlined above, pay the due diligence fees, and initiate the process of getting citizenship approval. This usually takes a couple of months.
Then, if your background check comes back clear, you will be approved for citizenship and invited to make or finalize your investment. 
It should be noted that, currently, St. Kitts citizenship by investment program is not accepting applicants from the Republic of Iraq or the Republic of Yemen, South Korea, and Syria.
Currently citizens of Russia and Belarus are also banned from applying.
Accelerated Application Process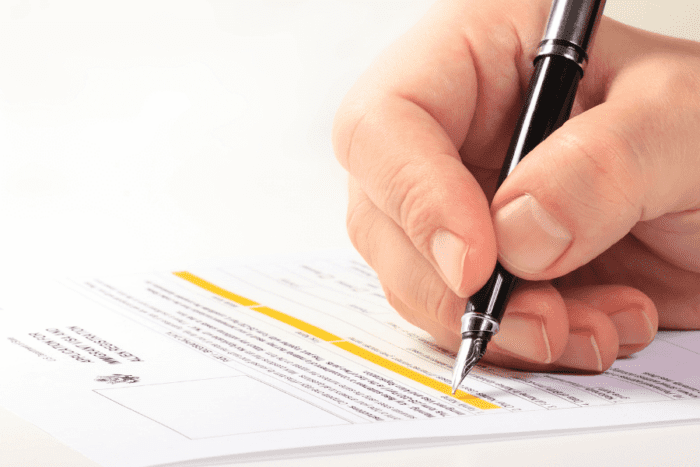 Even though St. Kitts & Nevis citizenship can be obtained pretty quickly, it's still too long for some people.
If you want your passport in under two months, then the Accelerated Application Process might be just the ticket. 
This is the only country in the Caribbean to be able to guarantee that you will have an answer – either an approval or a rejection – within 60 days.
You will have to pay an extra fee if you choose the accelerated path, but if you are looking to obtain a passport within a short time period in order to renounce your current citizenship, St. Kitts and Nevis could be right for you.
To expedite the process, the main applicant must pay $25,000 in fees. There is an additional $20,000 for dependents above the age of 16. 
Also, a processing fee of $500 per person must be paid for the St. Kitts and Nevis passport in regards to dependents under the age of 16.
The Pros of St. Kitts and Nevis Citizenship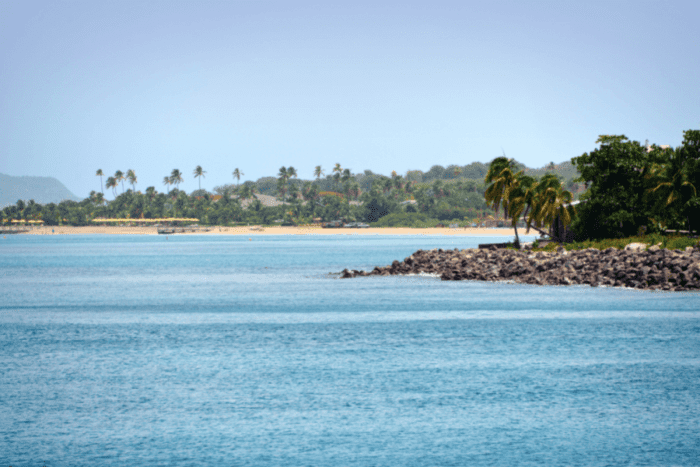 We've already mentioned that St. Kitts and Nevis follows the 'Platinum Standard' when it comes to its program. 
So, as you can imagine, there are many benefits to opting for this particular CBI.
Fast-track citizenship. Even though the regular process takes approximately 3-4 months, you can pay extra and get fast-track citizenship. Have your passport ready in 45-60 days. 
It's well priced. Even though it's not the cheapest CBI program out there to take part in, some argue that it's worth paying the premium – $150,000 – as the program is reliable and trustworthy. 
Visa-free access to 150+ countries. St. Kitts and Nevis passport is ranked 26th in the World, ahead of other CBI countries like Montenegro (47th) and Turkey (55th). It gives you visa-free access to all of the EU, UK, and Russia, among others. 
Bring the family. Your entire family can come. Dependents under the age of 30 can be added to the application, as can parents and grandparents over the age of 55. 
Pass it along. Once you obtain economic citizenship in St. Kitts and Nevis, you have it for life and it can be passed along to your descendants.
Short investment period. You will have to hold your real estate investment for five years. You will then be able to resell it and recoup your investment. 
Attractive tax environment. St. Kitts and Nevis doesn't have an income tax, wealth tax, or inheritance tax. Your global income won't be taxed just because you're a citizen. Among all of the available Caribbean CBI programs, St. Kitts and Nevis is the only country that is completely tax-free. 
While the other countries may market themselves as tax-free, the reality is that they have residential- or territorial-based systems and simply assume that investors will choose not to live or earn money in the country and thus avoid becoming subject to their country's taxes.
No residence requirement. You won't need to visit St. Kitts and Nevis before you lodge the application for citizenship, nor will you have to visit the country afterward. You can become and be a citizen without ever stepping foot in St. Kitts and Nevis. 
Invest only after you're approved. Only after your St. Kitts and Nevis citizenship application is approved will you have to make the full investment. This reduces risk.
The Cons of St. Kitts and Nevis Citizenship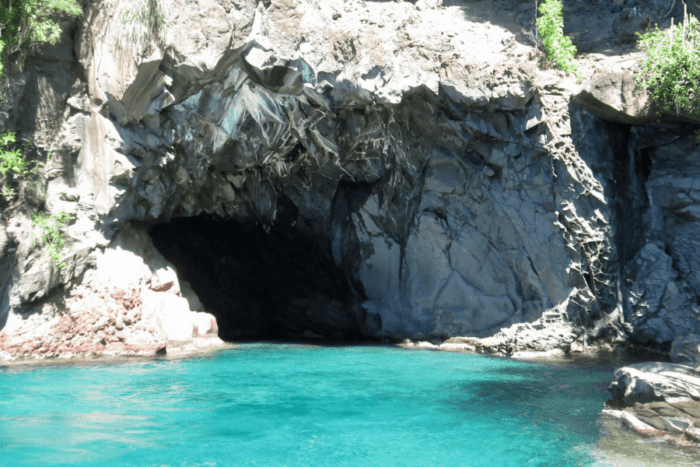 Here's the other side of the coin, the negative aspects of participating in the St. Kitts and Nevis citizenship through investment program.
There are cheaper programs out there. Even though St. Kitts and Nevis citizenship is well priced, it's not the cheapest CBI in the Caribbean. If you want to pay the absolute lowest price for your second passport, you'll have to go with Dominica, St. Lucia, or Antigua and Barbuda.
The real estate is overpriced. As with every other CBI program, the pre-approved real estate that you're able to invest in is overpriced. Put another way, you would never get what you paid for it on the free market. Plus, the quality of construction can oftentimes be lacking too. 
Small population. While it's not a con for everyone, the country is the smallest of all CBI program countries in the Caribbean. Fewer people mean less economic potential. 
Violent climate. Hurricanes and tropical storms affect St. Kitts and Nevis on a regular basis. If you're investing in real estate, it's certainly something to consider. What will your insurance premium be? 
St. Kitts and Nevis' Passport FAQs
How long does the process of obtaining a St. Kitts and Nevis passport take? 
It will take approximately three to four months to get your St. Kitts and Nevis passport. However, the country also has an Accelerated Application Process where you can pay $25,000 extra and get your St. Kitts and Nevis passport in only 45-60 days. 
Can I submit an application with some documentation missing, and then provide it later?
No. An application is only deemed complete and can be processed if all the needed documentation is submitted with it. 
What are the differences between the two investment options?
The main difference is the price. While the donation option for St. Kitts and Nevis citizenship is $150,000, the real estate investment stands at $200,000, plus higher government fees.
How long must I hold the real estate?
Real estate must be held for five years before it can be resold if you're a solo investor. If you choose to share an investment with someone else, you will have to hold the real estate for seven years before you can resell it. 
How can I get a St. Kitts and Nevis passport? Is there a residence requirement?
No. You won't have to visit the country prior to getting your St. Kitts and Nevis passport, nor will you have to go there once you are a citizen to renew your passport.
Is obtaining a St. Kitts and Nevis citizenship confidential?
Yes. St. Kitts and Nevis does not report or publish any data in relation to its CBI program participants. So, you don't need to worry about losing your first passport if the country of your first citizenship doesn't allow dual citizenship. Also, if you prefer to keep your second passport under wraps, St. Kitts will ensure that this is the case. 
Will I have to pay taxes in St. Kitts and Nevis?
No, St. Kitts is a zero income tax country. However, if you choose to live there, you will pay a VAT of 17%. You will also be subject to taxes if you incorporate your business there or buy property as there is both a property tax and a transfer tax. 
I've been denied a visa before. Can I still apply to obtain a St. Kitts and Nevis passport? 
If you've ever been denied a visa to one of the countries with which St. Kitts and Nevis has a visa-free access agreement with, your St. Kitts and Nevis citizenship application will not be considered.
GET THE ST. KITTS CITIZENSHIP PROGRAM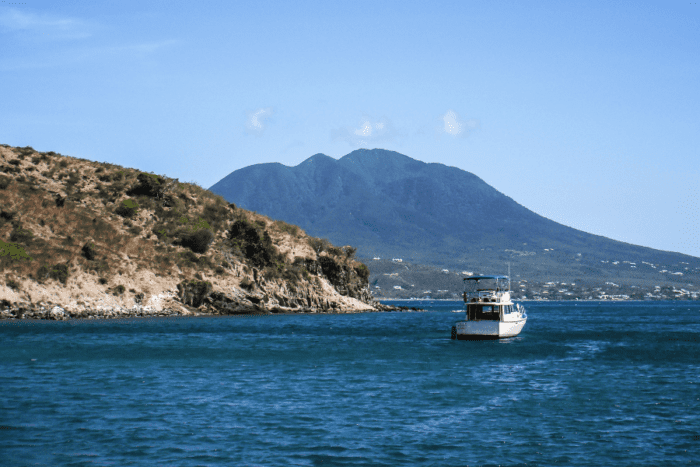 Overall, St. Kitts and Nevis is an established, quality program. And while not the cheapest, it is offered at a reasonable price.
If you want to enjoy visa-free travel to Central and South America, Europe, or even Russia, this is a great option. And if it is important to you to go with a program that offers a long history of successfully granting citizenship by investment, St. Kitts citizenship program has the prestige of being the oldest CBI program in the world.
St. Kitts citizenship program offers many advantages to those looking to diversify their affairs globally. The islands are beautiful, the people are friendly, and the St. Kitts and Nevis citizenship by investment program makes the option of obtaining a passport a reality.
The different investment routes to get a St. Kitts citizenship program such as donation and real estate both have benefits and drawbacks, but it is important to compare which options work best for your individual situation.
By diversifying your passports, you are taking an important step in regards to globalizing your affairs, and the St. Kitts and Nevis passport can fit in nicely with many different strategies. The question is whether or not it fits your personal strategy.
As always, go where you're treated best. If you need help figuring out where exactly that is, feel free to reach out and get help.