Reporting from: Bangkok, Thailand
Property is all the rage here in Bangkok. In the last fifteen years or so, the country has seen a major recession, the bird flu and a coup. And, after each, property prices haven risen.
I have to admit I'm not a huge fan of real estate investing here. The industry — especially the new-build industry that's pervasive in Bangkok — seems high on sex appeal and low on actual value or any justification for why I should buy.
In Thailand, where "I don't care" is basically the national motto, developers are more than happy for you to tell them their property is overpriced. They'll simply move on to the next customer.
So, is it too late to buy real estate in Thailand?
My gut instinct is that, while there may be some profits to be had, it will be a harder fought battle than in other Southeast Asian countries. Prices are about 60% higher than those in the Philippines, where I believe foreigners are treated better.
However, people have made a lot of money in Thailand in recent years. While I personally don't see fundamentals for a huge economic surge, the property market might still appeal to certain people.
Unlike Singapore and Hong Kong, the Thai government has not implemented a bunch of cooling measures to slow property growth. The Thai property market is relatively laissez-faire in that way, but there are plenty of restrictions on owning property in Thailand.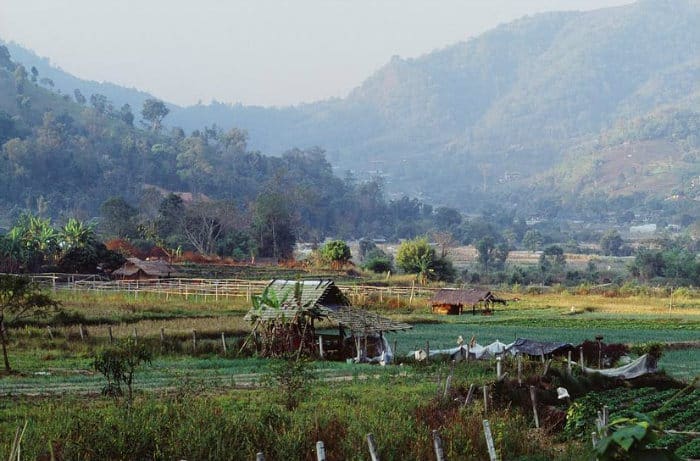 For one, foreigners can't own land. Not through an American-owned Amity company or any other way. That leaves you with the option to purchase a condo, with the main geographic choices being Bangkok, Pattaya, Phuket, and a few other beach locales.
The judiciary also isn't as strong in Thailand as it is in Hong Kong or Singapore. In those countries, you can be extremely confident that an independent court will uphold your property rights. Granted, Thailand is not exactly a banana republic, but the Index of Economic Freedom did give property rights and investment freedom a failing grade.
Real estate experts I consulted, from CBRE to local firms, suggest that there is a reason behind the rise in Thai property prices, namely "inheritance" properties that Thais purchase in busy parts of town as a (hopefully) appreciating asset for their children.
These experts do have some data to back that up, but of course it's their job to say there isn't a bubble here.
However, cash flow investors won't find so much to write home about.
Gross yields can be as low as 5% in Bangkok. I suspect that the low-end market of small one-bedroom condos is way oversupplied, which seems to be supported by real estate advisors who tell their clients to buy pricier two-bedroom condos that rise in price as high as $1 million.
The idea of renting a cheap apartment to a local isn't very attractive. Your initial investment may be low, but competition is fierce and yields are relatively soft. That raises the consensus minimum investment in Thailand real estate to about $250,000.
Analysts claim Thailand's recent property boom, which sent condo prices up an inflation-adjusted 6% in 2012, is a result of the country's "robust economy". Perhaps I'm missing something, but the Thai economy grew all of 0.08% in 2011.
You read that right: eight hundredths of a percent. And that's the number the corrupt government put out. To put it in comparison, Yemen, North Korea, and even socialist France had better GDP growth numbers.
GDP growth has picked up since then. However, with fewer Thais overseas than other nationalities in this region and a more developed economy than its neighbors, I fail to see the great fundamentals in place for prolonged real estate increases in Thailand.
For example, here's one way Thais are playing the real estate market in Bangkok. Connected Thais will find "off-plan" condo projects in areas along the Skytrain line, such as Sukhumvit or Sathorn in Bangkok.
Developers require ten percent of the condo price down at signing, which can be paid in installments over one to two years. That means a 500-square-foot, $200,000 condo can essentially be optioned for about $1,000 a month.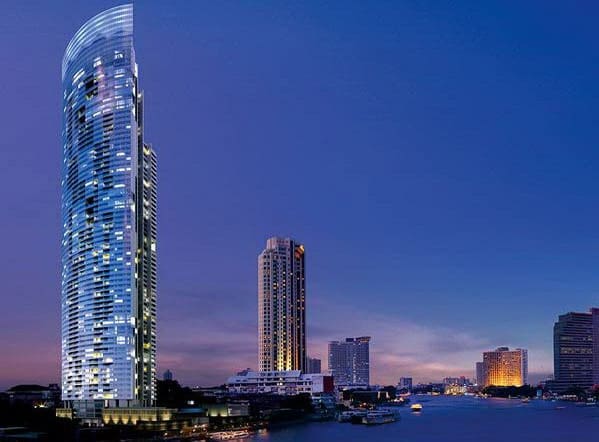 The plan in this scenario is to do an off-the-books sale of the purchase contract to a longer-term investor (or sucker) once construction gets underway. Considering condo prices increase as much as a few percentage points per quarter once it goes "on plan", Thai investors can as much as double their out-of-pocket investment before they flip the property. And, because it was off the books, they avoid taxes or much scrutiny.
Such opportunities are not as open to westerners. You have to be connected, and Thailand is very proud of the fact that it was never colonized by any European power. That means no foreigner is going to penetrate their inner circle.
Your opportunity viz a viz Thailand real estate investing is to follow the herd of better-connected Thais and buy a (in my opinion, slightly overpriced) condo in the prominent areas of Bangkok.
The problem is that some condo buildings have been very shoddily built. Others have completely irrational pricing structures, with one building commanding 200,000 baht per square meter (about US$600 per square foot) while another across the street commands less than two-thirds that.
One long-term expat I spoke to suggested that beach areas like Pattaya are the next frontier in Thailand real estate investing. He shares my opinion that Bangkok is overbought with little to back it up, but says that Thailand's plan to offer visa-waiver status to Chinese nationals will drive beach tourism and rise prices in areas like Pattaya.
However, in addition to decent beaches (the ones in the Philippines are better), Pattaya and Phuket have yet to wash themselves of their sleazy sexpat reputation. One guy's Thai wife questioned him nine ways to Sunday every time he took the short day trip from Bangkok to Pattaya to check up on his real estate investments.
The main issue I see with investing in Thailand in general is that you can't demand results. There is much less accountability here than in the rest of Asia.
An attorney friend of mine who lives in Bangkok suggested that you not invest any money in Thailand you "absolutely can't afford to lose". That's especially true for real estate, he says.
If someone in the government or some government-run bank wants to screw with you, they can hold your money in limbo. Add what I consider shaky fundamentals for an appreciation-based real estate investment, and I can't say I'm a big fan of Thai real estate.
I'm not saying investing in real estate in Thailand will result in your money being sucked down a huge black hole. I'm simply saying no one cares about you or your money.
Yes, you could figure out how to navigate the world of Thai real estate investing. But with so many other options for both appreciation and yield not far away, why bother adapting to a culture that largely doesn't want you?