This article discusses why you shouldn't turn your empty homes into rental properties. We would also discuss what kind of empty home should be turned into a rental property.
As a seven or eight-figure investor or entrepreneur with a Nomad capitalist lifestyle, you must be all over the world. And although high-end hotels do make things easier, there's nothing more comfortable than being in a foreign country but getting to stay in your own home.
Most people turn these temporary bases into rentals, but we're here to suggest otherwise for one simple reason – productivity. We'll explain it all in this article.

Meanwhile, if you're still stuck in one place and want to adopt the freedom that comes with being a Nomad Capitalist, get in touch with us today. A better life in a better place is waiting for you.
Why Are Multiple Home Bases Necessary?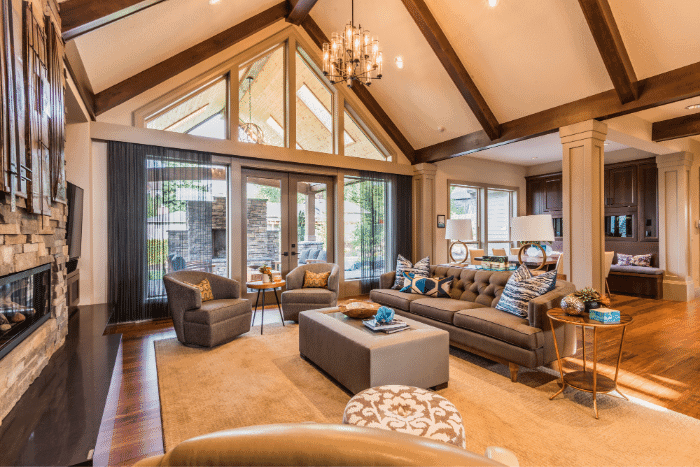 There is something really special about living life in multiple countries, drawing inspiration from different cities, and just feeling alive.
If you're going to build a multi-million-dollar business, you can't be bouncing around from Bali to Spain to Chile without a plan to optimize the time you spend in each location.
For entrepreneurs and business people, productivity is key. And for that, you need comfortable home bases that can only be created by purchasing real estate and making it our own.
Intimated by foreign real estate market? Don't be. Nomad Capitalist's Real Estate Plan helps you buy foreign properties like a local. Get in touch with us today to get the best deals in your favorite country.
Types of Empty Homes
Not all homes are similar or built for the same purpose. That's why we've categorized them below into three tiers:
Tier A are core homes. These homes probably won't skyrocket in price, but they offer the ultimate comforts. They each have all the things necessary for comfortable living, so you'll never have to plan and pack again.
Tier B are the non-core homes that you'll visit occasionally. Maybe there is a residence program to take advantage of, and you like the place anyway. A mountain house or a lake cottage could also be good examples of Tier B homes.
Tier C houses are business bases. They are located in places where you regularly do business and feel like hotel rooms with a few extra features.
Maybe you'll have a few changes of clothes there or a few items of décor, but you'll never bring your family there. You could potentially turn business bases into rental properties for when you are gone.
Tier D houses are purely rental properties for investment purposes. You'd never live in one. Find an amazing property manager, rent it out, and forget about it.
Why You Shouldn't Turn Home Bases Into Rental Properties
Let's imagine you live in NYC, and you make $1 million a year. After you account for all of your living expenses, you probably won't have much left over, given how much tax you have to pay.
So, when you travel for three months of the year, it would make sense for you to rent your property out and get that $5,000 a month. It's a considerable piece of your total income pie.
Meanwhile, someone living the Nomad Capitalist lifestyle and making the same $1 million, will probably have much lower living expenses than someone living in NYC.
By going offshore, living the Nomad Capitalist lifestyle, and owning multiple home bases, you're optimizing your income and lowering your taxes.
Sure, we can't exactly measure the productivity gained by having multiple homes and not renting them, but let's try to calculate the yield anyway.
Let's say you could make $16,000 a year renting out your Kuala Lumpur home, but you choose not to. You could be staying at a hotel for $6,000 a year or so if you didn't own it, so that's immediately applied to the ROI.
But you wouldn't be as productive as you are in your home, which could cost you $116,000+ in lost revenue.
You could fail to negotiate a deal because you were busy trying to get WiFi to work in the hotel room or dealing with a burst pipe in a property that you rented to someone in Bogota.
Hundreds of different scenarios could pan out here that could lose you hundreds of thousands in income due to lost productivity and time.
Problems with Empty Homes
There are, of course, practical issues to take into consideration when you're leaving your properties empty for parts of the year.
Let's tackle the four main ones.
1. The Security of Your Property
This is one of the top concerns for people looking to purchase real estate in a new country.
If you're looking to plant flags somewhere in Asia or Latin America, you're most likely worried about the safety of your new home.
And your fears are legitimate. You have limited experience living in the country, you don't know all the ins and outs yet of owning a property there, and so on.
Would your neighbors take advantage of you, knowing that your property is vacant most of the year and that you're a foreigner?
To answer questions like that and put your mind at ease, you need to do some careful planning before you buy.
For example, you'd be foolish not to read up on the squatting laws of the country you're planning to buy in.
What if the law sides with squatters and you could never get them out were they to set up on your property? You don't want that.
As for break-ins, it's important to have the right infrastructure – think concierge or a trusted property manager that can keep an eye on things.
Plus, you can always install security cameras and alarm systems. There are so many ways to physically protect your property these days.
So, in the end, this is one of the easiest issues to solve.
2. Taxes and Fees
Traveling around the world and purchasing properties is a great lifestyle to have.
But as they say, two things in life are certain ­­– death and taxes.
What do you do with the taxes and fees associated with all of your properties worldwide?
It's quite simple: you need to have a system to keep things scalable. Cue checklists and SOPs.
Say you have three homes, so you need to create a data sheet for each. What bills are there, which taxes need to be paid, and when, how do you pay all the fees that are due?
This data sheet will become the blueprint for running your home so that, even in your absence, a trusted person can do it for you.
One thing you should keep in mind is that some fees, e.g., HOA or even property tax, are non-existent in many countries in the world, which helps keep costs low.
Plus, most of the time, it's possible to take care of all the bills electronically and automatically. This simplifies things greatly.
3. Affordability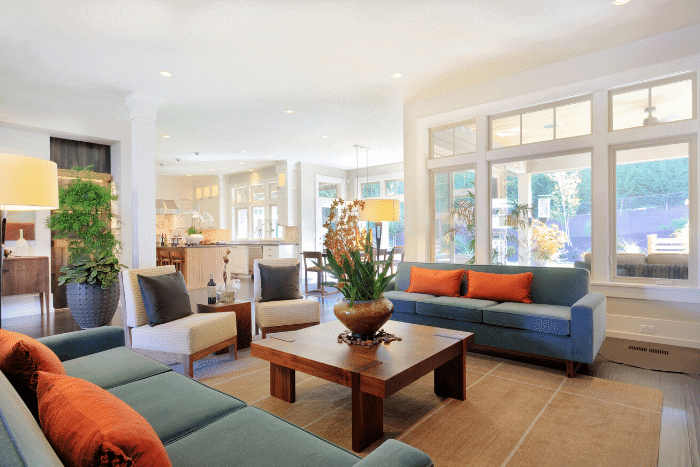 Another thing that motivates people to turn their home bases into rental properties is affordability.
But high costs are easily avoided if you choose your properties wisely. Specifically, buy where the costs aren't high, and the countries are 'easy' to deal with.
Avoid countries with layer upon layer of bureaucracy. Keep every aspect related to the house as simple as possible.
If you have a house in the United States, you must pay property tax, school tax, and who knows how many other taxes before you even step through the door.
In this case, it could be deemed unaffordable to keep this home empty if you were traveling for a large part of the year.
4. Practical Matters
And then there are the 'earthlier' matters like keeping your house clean and organized.
First of all, if you turn your home bases into rental properties, this is going to be even more difficult to manage. Anyone with experience as a landlord knows how difficult it can be to find good tenants.
You don't want to arrive at your home base to discover that the last tenants destroyed that expensive painting you hung above the mantle.
But even if you don't rent out your home, you want to be sure that it is clean and ready for your arrival after months of sitting empty. There are several ways to handle this.
You could send in an 'advance team' that would fly to a place ahead of you and fix things up. Cleaning, stocking up on supplies, and fixing anything that might be broken allows you to focus solely on your business.
Or, you could have a trusted property manager help you coordinate all the cleaning and any other work that might be needed during your absence and before your arrival.
There are definitely ways to make it work, and more than enough people are willing to do the work that you aren't prepared to do.
I would also recommend putting together a 'welcome guide' that will not only help someone else maintain your property to your standard but also help friends and family use your home if you wish to 'loan' it out.
The Bottomline
When it comes to having multiple bases and keeping them to yourself, you must think strategically and plan meticulously.
If you're going to follow our Trifecta Strategy, then you might not immediately know which three countries you'd like to choose for your home bases.
And that's ok. You really need to take your time and consider everything before you buy real estate.
However, there are a few pointers you should keep in mind at all times.
One, pick properties that have low maintenance fees. The fewer taxes and fees, the better. The more automated and digital the process, the better.
And second, be careful where you buy. If there is an extremely complicated bureaucratic apparatus in place, it's best not to go there.
Keep things simple. And keep them even simpler by not renting your homes out.
Why shouldn't you turn your empty homes into rental properties? Because you can afford not to and because it's more productive that way.

If you need help shortlisting countries for your Trifecta lifestyle, get in touch with us today. We can help you go where you're treated best.