Dateline: Valencia, Spain
Portugal has one of the most successful immigration programs in Europe. It's Golden Visa program was designed to resurrect the crippled Portuguese economy after the global financial crisis and, so far, it has been quite successful in terms of attracting investors.
This success is largely founded on the program's real estate option. The Golden Visa is primarily targeted at non-US persons — mainly the Chinese, although it does draw in some Arab folks — who are looking for a more powerful passport.
More than anything, it is sold as an option for people who think that the Caribbean citizenship programs aren't good enough, but that the higher value European programs are too expensive.
One of the most overlooked aspects of the Golden Visa program, however, is the entrepreneur route that qualifies those who meet the requirements for a second residency and path toward a second citizenship and EU passport.
Like I always say, when it comes to second passport programs, pick the qualities you want (fast, easy, cheap, or good), because you can't have them all. Getting a Portuguese passport is relatively easy, it's cheaper than some, but it is not a fast process. However, as an EU country, the Portuguese passport is a top notch travel document.
The program is not for everyone, but if you are a certain type of entrepreneur, the program could save you €500,000 in real estate investments. I'd say it's worth a look if you're an entrepreneur.
Learn how to crack the code and legally pay zero tax while traveling the world.
Watch our Nomad Capitalist Crash Course.
The basics of Portugal's Golden Visa program for entrepreneurs
The main requirement of the program is that you create at least 10 jobs in Portugal and register each employee in the Portuguese Social Security system.
The social security rate paid by companies in Portugal is 23.75% of gross wages, while the rate employees pay on their salaries is 11%. To qualify for the visa, both rates must be met.
Additionally, the corporate tax rate is currently at 21%, although there are ways to keep your taxes to a minimum. And, while personal income is taxed at 56.5%, you can potentially eliminate income tax as non habitual residents.
Portuguese labor is not the cheapest in Europe, but it's also not the most expensive. The minimum wage in 2016 is €618.33 a month. However, the average nominal wage is €1142.59 a month.
That's a far cry from €139 minimum wage in Ukraine, €463 in Romania, or even €585 a month in Lithuania, according to this guide. Portugal definitely isn't cheap compared to all the Eastern European countries I'm always talking about, but the program may still be the right fit for you and your business.
In fact, it may be the perfect fit if you're looking for a residency program where you don't have to be … well, resident. The only residency requirement to maintain your resident status and eventually qualify for citizenship is to spend between seven to fourteen days a year in Portugal (the set amount of days often varies year by year).
You can spend more time in the country if you would like and take advantage of the non habitual residence scheme in order to eliminate your income tax, but it is not required for you to maintain your residency.
How to make Portugal's Golden Visa work for your business
This program is best suited to a certain type of entrepreneur. Entrepreneurs — especially nomad capitalist entrepreneurs — who are growing their business and amassing staff around the world, could greatly benefit from this program.
For instance, while I've been hiring people from all over Europe, if I were to just hire Portuguese workers I could qualify for the program. If you are looking to hire in Europe, Portugal could be a prime location to hire content creators, back office workers, sales people, web developers, etc. As long as you are willing to pay your employees subject to Portuguese standards, you can hire just about anyone.
While I like hiring in eastern Europe, you could do worse than Portugal, especially if you're selling into Europe or Brazil.
And, even under that set-up, your employees wouldn't have to be in Portugal full time. They may work some of the time at an office in Lisbon, but they could also be traveling around. As long as they're subject to Portuguese immigration and tax law, the wouldn't have to live full time in Portugal.
Growing up in Ohio, many of my family's neighbors growing up were business consultants. They would always be flying to Copenhagen or some other far-off country for upwards of five months of the year. Though they spent much of their time in Europe, they were hired by US companies and paid taxes in the US.
So, even if your staff isn't always in Portugal, you can hire Portuguese people and qualify for the entrepreneur golden visa.
Who will benefit from the golden entrepreneur visa?
Now, as I've mentioned, Portugal's entrepreneur program isn't for everyone. For instance, it's not a great fit for the one-man business start-up. On the other hand, entrepreneurs who have a larger, growing business that can sustain ten employees over at least a six year period can benefit greatly from the program.
Portugal's Golden Visa is also a great fit for someone who's running a business overseas, but doesn't necessarily want to spend much time in another country, let alone live there.
For example, I recently had a client from the United States who wants to continue living in the US. He has around 100 employees and is looking to move some of them overseas. In his case, he could hire ten Portuguese employees and automatically qualify for second residency without having to live in Portugal.
If you have a smaller scale business, are on more of a budges and are interested in living overseas, then Lithuania or another country might make more sense for you. In some countries you can get a residence permit by hiring just a few employees. In others you can qualify for a second residency just by running a business.
So it's not for everyone.
Nevertheless, it is a very good option for someone with a bit more money, a bigger staff and who's willing to spend somewhat more hiring Western Europeans instead of going and living somewhere else.
This is a great program that not many people consider. If you have the money, consider it. It's certainly not the easiest program, but it's a top tier passport with relatively minimal requirements. If you're interested, let me know by applying for a Nomad Strategy Call where we determine if Portugal is the best option, and how it fits your overall tax and citizenship plan.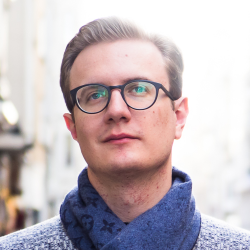 Andrew Henderson is the world's most sought-after consultant on legal offshore tax reduction, investment immigration, and global citizenship. He works exclusively with six- and seven-figure entrepreneurs and investors who want to "go where they're treated best". He has been researching and actually doing this stuff personally since 2007.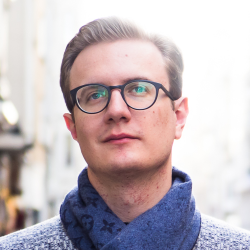 Latest posts by Andrew Henderson (see all)