Dateline: Belgrade, Serbia
Located in the Mediterranean, Malta is a charming island country comprised of three islands: Malta, Gozo, and Comino. Due to its sunny summers and mild winters, International Living named Malta the country with the best climate in the world. But the tourists don't just come for the great weather. Malta also offers numerous architectural and historical monuments, diverse recreational areas, and a popular boat culture. Even better, they have attractive tax benefits for the right kind of investor.
We've spoken before about the benefits of Maltese citizenship and how to obtain it through an investment of €1 million; surprisingly, we have never discussed the requirements to obtain permanent Malta residency.
While there are certainly many benefits to becoming an economic citizen of Malta, the EU citizenship will not fit into everyone's individualized plan to internationalize their life. For those who want to plant a flag in Malta, but who aren't looking to become a citizen of the country, there are several paths toward permanent Malta residency.
If Malta checks any of your boxes for the ideal lifestyle location, you're in for some good new because it just got easier to plant your residence flag there. Despite a long history of foreigners occupying its shores — from the Phoenicians, Greeks, Romans and Arabs to the French and British of more recent years — Malta has not tired of opening its doors to outsiders.
Currently, Malta offers up several resident schemes, including the Malta Ordinary Residence Scheme (only available to EU and EEA nationals), the High Net Worth Individuals Rules, the Malta Retirement Programme, the Qualifying Employment in Innovation and Creativity Rules, and the Highly Qualified Persons Rules. Looking to create even more economic growth, Malta recently introduced yet another residency program — the Global Resident Programme — and it is the most accessible program the country has presented to date.
The Global Resident Programme Basics
Launched in June 2013, the Maltese government created the Global Resident Programme to draw in folks who can buy or rent high-value property, as well as pay taxes. The end goal for Malta is, of course, economic growth. The program is designed to strengthen Malta's property market, increase work for professionals working in the legal, tax, and financial services industries, and boost the leisure and hospitality sectors. I'm sure the Maltese government also finds it appealing to add more taxpayers to their list.
Whatever its motives, Malta understands that in order to compete for the attention of someone like you or me, they have to offer something in return for our investment. The Global Resident Programme does just that with an attractive tax scheme. Add to that the fact that residence in this beautiful Mediterranean island can grant you visa-free access to the entire Schengen area and Malta starts to look even better.
We'll delve deeper into the details of how to become a permanent resident of Malta one-by-one, but here are the main qualifications and benefits of the Global Residence Programme:
Qualifications
You cannot be an EU/EEA resident or national of Switzerland, Iceland, Norway or Liechtenstein.

You cannot already have Malta residency through one of the other tax programs (although you can qualify to transfer to the new program).

You must own or rent Maltese property.

You must have stable and regular resources to sustain yourself and any dependents.

You must present a valid travel document.

You must acquire sickness insurance that covers yourself and any dependents.

You must be able to communicate in Maltese and/or English.

You must qualify as a fit and proper person (this includes a criminal record check).

Once a resident, you must spend less than 183 days outside the country.
Benefits
You will be granted a special tax status that includes:

No tax on foreign-sourced income not remitted,

15% on remitted income,

35% on local income, and

No inheritance tax.

It is a fast process, allowing you EU residence within 3 months.

Your family and domestic staff can be included in your application.

You will be entitled to a work permit.

You will have visa-free access to the EU/Schengen area.
As promised, let's take a look at each qualification and benefit in more detail:
Preliminary Qualifications
Non-EU/EEA Resident
Because the Ordinary Residence Scheme is made specifically for EU and EEA nationals looking to transfer their tax residence to a safe, high quality and tax-efficient jurisdiction, citizens from those same countries are barred from participating in the Global Residence Programme. This list also includes citizens of Switzerland, Iceland, Norway, and Liechtenstein.
It is also important to note that an applicant with dual-citizenship in any of the jurisdictions mentioned above cannot apply for the special tax status granted under the Global Residence Programme, even if they apply with their non-EU/EEA citizenship.
No Other Malta Tax Program
This goes without saying, but you can't stack tax benefits from different Malta residency programs on top of each other. However, if you already have access to the tax benefits of one program, you can renounce the right to those benefits prior to submitting an application for the Global Residence Programme. You would need to make this declaration to an authorized registered mandatary (ARM – more on them in a minute).
If you purchased a property to qualify for another program before June of 2013 and would, instead, like to re-qualify for the Global Residence Programme with the same property, all you will need to do is prove the value of the home. If the original purchase price was below the new investment requirement, you will need to make a declaration of the home's current value, supported by a separate and independent architect valuation of your property.
Documents, Language & Travel
There are a few basic questions you'll need to ask yourself before you seriously considering Malta as a residency option. The first is one all Nomad Capitalists should be able to answer in the affirmative. Do you have a passport? While the requirements only state that you'll need a valid travel document, any non-EU national will need a passport to travel to Malta. Make sure you have one!
You will also need to speak one of the two main languages of Malta: English or Maltese. If there is any question about your ability to speak either language, you may be subject to an interview to determine, among other things, your ability to speak English or Maltese.
And, finally, you should assess whether or not you are willing to live in one place for at least half the year, every year. This residence program is designed to make you a tax resident of Malta, and that means spending at least six out of twelve months there. This is not a program to eliminate your taxes but to reduce them while managing to live in a stunning location with visa-free access to Europe.
Property Requisites
The biggest requirement for Malta's Global Residence Programme is the purchase or lease of a property in Malta. If purchased on the central island of Malta, the property value must be at least €275,000. If purchased in Gozo and the Southern Region of Malta the property value must be at least €220,000. If you choose to rent, you must sign a contract of at least 12 months for a property in Malta at €9,600 a month or above or €8,750 a month or above in Gozo and the Southern Region of Malta. The lease agreement should also indicate whether or not the property is furnished and any separate agreements relating to furnishings and their value.
The localities the comprise the south of Malta include Birżebbuġia, Cospicua, Fgura, Għaxaq, Gudja, Kalkara, Kirkop, Luqa, Marsascala, Marsaxlokk, Mqabba, Paola, Qrendi, Safi, Santa Luċija, Senglea, Siġġiewi, Tarxien, Vittoriosa, Xgħajra, Żabbar, Żejtun, and Żurrieq.
It is also important to note that the property you rent or lease cannot be used by any other person other than you, your dependents, or those you employ. In other words, renting your house out on Airbnb for the six months you are gone is not an option, and neither is subletting. It is not allowed in any of the locations for any period of time.
Economic Sufficiency
While there is not a lot of detail about what qualifies for economic sufficiency for the Global Residence Programme, the main idea is that you can prove that you have enough resources and financial stability to maintain yourself and any of your dependents and that you can do so without becoming dependent yourself on Malta's social assistance system. As with any immigration program, they are looking to let people in who add to the economy and won't become a liability to the government.
Your selected authorized registered mandatary (ARM) will determine whether or not you have adequate "economic sufficiency" and will make a declaration to that extent in you application. Your ARM may request other documents to establish the state of your economic affairs, but that is up to them to decide.
Healthcare
In order to qualify for the program, you must also obtain sickness insurance with a company licensed in Malta or an internationally reputable health insurance company. This insurance must cover you and any of your dependents both within Malta and throughout all of the European Union. You must submit a certified copy of the insurance policy with your application for residency.
While I have not been impressed with the healthcare in much of Europe, according to a survey conducted by Number, Malta has the second-best healthcare system in Europe and EU health card holders can make use of subsidized healthcare there. If you are not from the EU, you are best off obtaining a private insurance policy.
Fit and Proper Person
While the language used in the application guidelines are vague, being a "fit and proper person" merely means that you need to prove you're not a criminal by submitting an apostilled police conduct certificate. The certificate cannot be issued earlier than six months prior to the date of your application.
You must also submit a sworn declaration taken before a Commissioner of Oaths in Malta affirming that you do not have any ongoing civil or criminal proceedings. The Commissioner can ask further questions until they are satisfied that you qualify for this requirement. The Commissioner can consider a number of factors, including whether you are of good conduct and morals, your reputation and character, convictions for fraud, disqualification by professional or regulatory bodies, bankruptcy, involvement with terrorist organizations, money laundering, child abuse, past experiences with the Maltese government, and more. Each individual included in you application — dependents and household staff — must make the same sworn declaration.
How to Get Malta Citizenship by Investment
Tax Benefits for Malta Global Residents
If you qualify, you will be able to live in Malta as a long term resident and enjoy the tax benefits that come with being a Global Resident of Malta. As mentioned, there is no inheritance tax in Malta. The bigger tax benefit, though, is that you will not be taxed on your foreign-sourced income as long as that money is not remitted to Malta. If it is remitted, it will be taxed at a reasonable 15%.
Any foreign-sourced capital gains will not be taxed, even if they are remitted to Malta. And if you have any local personal, business or investment income, it will be taxed at a rate of 35%.
One caveat to all of this is that you must pay a minimum tax of €15,000 a year. That €15,000 can come from the 15% on remitted income, but even if you do not reach that limit through remitted income or locally-sourced income taxes, you must pay the €15,000 to retain your residency qualification. This minimum tax does cover both you and any of your dependents, including your spouse, minor children, and anyone in your care and custody who is unable to maintain themselves due to illness or disability.
Another caveat is that the first year that you apply to become a Global Resident you must pay the minimum tax of €15,000 to the Inland Revenue Department (IRD) before you can receive the special tax status. You must present a receipt of your payment to the IRD and a letter of confirmation issued by the IRD.
While the minimum tax rate is not ideal, the current requirement is much lower in comparison to the rates for the program for High Net Worth Individuals (HNWI). Under the HNWI program, the minimum tax is €25,000 for the applicant and an additional €5,000 for each dependent. Household staff are subject to the regular tax rates in Malta since their work is based in Malta, preventing them from benefitting from the 15% tax rate.
You are responsible for managing your tax affairs and should keep supporting documents of all your finances. At the end of each year, you must submit your Annual Tax Return in order to renew your residency and the accompanying special tax status.
Other Benefits
As discussed above, the requirements for becoming a permanent resident in Malta through the Global Residence Programme are the most favorable of all the programs available in Malta. Compared to the HNWI Rules, the property purchase amount decreases from €400,000 to €275,000 in Malta and €220,000 in Gozo. The rental decreases from €20,000 under HNWI to €9,600 and €8,750 respectively. And the bond deposit of €500,000 (plus €150,000 per dependent) has been eliminated completely. Not to mention the decrease in the minimum tax already mentioned.
Opportunities of this nature (lowered thresholds for nationals from anywhere in the world) do not come around every day, and they certainly are not permanent. That is why I always recommend taking action before it is too late.
The program also comes with other benefits, including a fast timeline to EU residency of just three months. Another benefit is that you can include family and domestic staff on your application. You can include all children 25 years and younger and anyone who has been in your employ for the preceding two years.
And, while you may not want to have locally-sourced income (and pay the 35% tax rate), as a permanent resident you will be entitled to a work permit in Malta.
One of the greatest benefits to your Maltese residency is that, with the Malta Global Residence Programme permit, you will have visa-free access to the EU and the entire Schengen area. Malta is also a great location in general for travel. Valletta, the capital of Malta, is just 50km from Sicily and within a three-hour flight to the UK and other major international airports in Europe and North Africa. Malta is a virtual stepping-stone from continent to continent, giving you quick access to numerous business opportunities.
So, as long as you are fine with spending half the year in Malta, you will enjoy great travel perks for the rest of the year.
Application Process
ARM
The application process for the Global Residence Programme must be managed through an authorized registered mandatary (ARM). The ARM is an individual with the legal right to practice as an advocate, legal procurator, notary public, accountant, or financial services practitioner in Malta. They must also be registered with the Commissioner of Revenue. Your application will not be valid until signed and submitted by an ARM.
Authorized mandataries that are registered with the Commissioner of Revenue for the HNWI Rules and Malta Retirement Programme Rules are also authorized to act as an ARM for the Global Residence Program. You can find a list of all ARMs here on the Inland Revenue Department's website.
Fees
When you submit your application, you must pay a fee of €4000. When you officially begin your residence in Malta, you must pay an additional €2000 fee. However, if you have selected a residence in Gozo or in the Southern Region of Malta, the fee is reduced to €1,500.
International Documents
Any documents that you submit in your application that were not issued by Malta must be accompanied by an Apostille Certificate, as per the Hague Convention of 1961. If the jurisdiction that issued your public documents does not follow the Hague Convention rules for apostilles, your documents must be legalized by a notary or lawyer. Furthermore, all documents that are not in English must have a certified English translation.
Submission and Processing
Your application and all supporting documents will be submitted to the International Tax Unit at the address: Commissioner for Revenue, International Tax Unit, MFSA Building, Notabile Road, Attard, BKR 3000.
Make sure that the envelope is clearly marked, "Application: Global Residence Programme." Once submitted, your application will be checked and vetted. An acknowledgment letter will be sent to your ARM and will inform you of the progress of your application and any missing information or documents until your application is approved.
Renewal
If you choose to renew, you will need to provide evidence that you met the conditions for the previous year and that you will fulfill all the requirements for the coming year. This means you should submit your Annual Tax Return showing that you paid the minimum tax of €15,000. You should also provide a declaration that you did not live outside of Malta for more than 183 days.
The Right Fit?
Malta is a fantastic lifestyle location and could easily work into your overall plan for an international life. There are definite benefits and limitations to the Global Residence Programme, all of which should be taken into consideration for your personal plans, goals, and preferences. If you are seriously considering it, do not wait too long before making a decision. Something tells me that a program this good won't be around forever.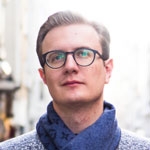 Latest posts by Andrew Henderson
(see all)
Last updated: Aug 19, 2021 at 2:11PM