Dateline: Istanbul, Turkey
In the world of offshore banking, the targets are constantly moving, so you must always be prepared to keep up with various destinations, tax legislation, and banking systems – especially when they can force you to switch up your offshore strategy.
In fact, my research team and I keep a spreadsheet of more than 700 banks around the world specifically for that purpose.
What I've learned from observing the world of offshore banking for so long is just how dramatically the landscape has changed over the past decade or so. Each year, banking abroad becomes more difficult. This trend is certainly apparent in the European Union, which is an excessively bureaucratic place in general.
So, when people come to me for help, I often advise them against working within the EU banking system. While it's certainly possible to work successfully within the European Union, it is a much more involved process that forces you to use up valuable resources just to deal with the rigid bureaucracy. In this context, it is no wonder that people have always sought alternatives like Southeast Asia and Latin America.
Five years ago, Malta was a sound choice for people looking to open an offshore bank account for themselves or their company in a place that was both tax-friendly and quite livable.
However, hardly anyone has ever considered Maltese banks to be the best option in the world. In fact, the Maltese banking system was certainly inferior to that of Singapore or nearby Switzerland.
Even so, Malta carved a place for itself in the offshore banking world as a convenient solution for foreigners looking to open an individual bank account or a bank account for an offshore company.
In the past five years, however, the banking situation in Malta has admittedly deteriorated. In spite of its reputation as one of European Union's most accessible banking hubs, the country has undergone an unfortunate transformation that leaves expats, digital nomads, and entrepreneurs looking to open a bank account in the country frustrated with a long and complicated process.
With that being said, there are still plenty of good reasons to open a bank account in Malta. You might need to open an account to get citizenship by investment, or you may be living and working in the EU and want to bank in a more tax-friendly place.
In this article, then, we're going to cover the exact steps required to open a bank account in Malta. With all the information provided, you'll be able to determine the best way to tackle this depending on your specific situation.
Why Is It So Difficult to Open a Bank Account in Malta?
Before we dive too deep into banking in Malta, let's start by addressing the elephant in the room – it's tough to open a bank account in Malta.
When you open a bank account as a foreigner in most countries, you typically go through a straightforward process that involves presenting yourself at a branch of a bank with your ID and proof of residence.
However, this is hardly going to take you anywhere in Malta.
Although major banks in the country like HSBC, BOV, and BNF claim that
you only need to visit a branch with your ID, proof of address, and a reference statement from your current or previous bank to open an account, the actual process is not so clear and transparent.
Rules differ not just from one bank to another, but even from one branch to another. Foreigners complain that in addition to having to present redundant documents, the total process sometimes takes months.
This is especially infuriating to EU citizens who are supposedly protected by EU regulations and should be able to open a bank account rather easily in their country of residence. Naturally, the situation is even worse for non-EU expats who must now pay an extra annual fee simply for being "international" clients – even if they are obviously tax-paying residents of Malta.
On top of that, slow processing times are the most reported reason for frustration among foreigners in Malta since many people must wait months to have their bank account set up. Because Maltese banks do not open a bank account until they've examined your entire banking history, credit rating, and documentation, it can take quite some time to open an account.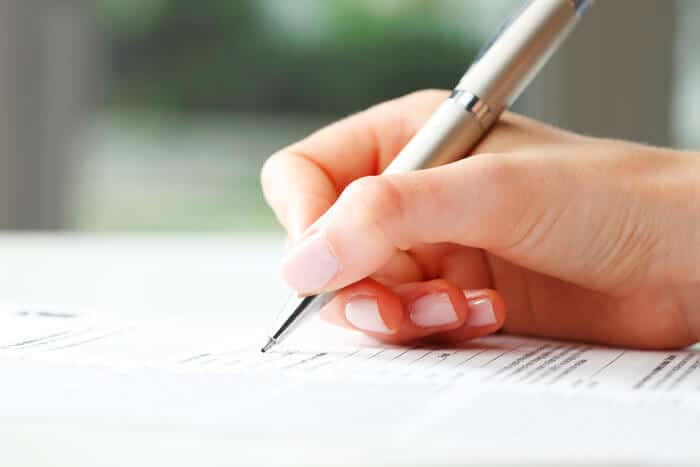 Maltese banks will want to know everything about your financial profile, including how much debt you have and whether you receive regular payments. Passing on this information between the banks takes time and is entirely dependent on the efficiency of the staff working at both banks, which can draw out the account opening process for months.
Why Open a Bank Account in Malta?
Despite the country's massive banking bureaucracy, there are many reasons why you would want a bank account in Malta.
The largest advantage of banking in Malta is that the country offers important tax advantages that digital nomads, expats, and entrepreneurs find very attractive – particularly if they're based in the EU.
You may also need a Maltese bank account for more practical purposes, such as establishing residency in Malta or getting Maltese citizenship by investment. If that's the case, then you will likely need to open a bank account in Malta to facilitate your investments and daily purchases.
However, before actually opening a bank account, you must ask yourself whether you really need an account with a local Maltese bank.
International services like Revolut and TransferWise are inexpensive and less time-consuming alternatives – especially for people who only need a regular checking account for simple transactions and a debit card.
On the other hand, if you want to move your tax residency to Malta or are planning on living in the country long-term, opening a bank account in Malta is an important step in that direction.
Additionally, if you're an expat working for a Maltese company, you may need a local bank account to get your salary.
Documents you Need for Opening a Bank Account in Malta
Opening a bank account in Malta does not depend on your residency status. Both residents and non-residents and EU or non-EU nationals have access to banking services in the country.
With that being said, you'll need to come prepared if you want to open a Maltese bank account. Banks in Malta are notorious for requiring plenty of paperwork, so in order to get the process moving, you'll want to have all of your documents ready to go when you enter the branch.
This section will therefore give you an overview of what you'll likely need to open a bank account in Malta. However, keep in mind that the exact documentation that you'll need will vary from bank to bank, so you should consult that bank to determine your exact requirements.
Individuals
If you're an individual looking to open a current (checking), savings, or other personal accounts, you'll most likely want to bring:
Your passport and a copy of your passport or your Maltese ID card (if you are a resident);
A recent utility bill proving your address (if you don't have an address in Malta, you can provide a utility bill from your previous address);
Depending on the bank, a reference statement from your current or previous bank, which should prove you have a good credit rating and no debts; and
an application form.
To get a bank reference, you may have to pay a fee to your previous or current bank since many banks charge for this service.
After gathering all the required documentation, you will have to visit the local bank in person to open an account. Having a Maltese ID card makes the process considerably easier, and if you intend to live in Malta, getting that ID card is mandatory anyway.
Finally, non-EU citizens may find themselves subject to more rigid scrutiny than EU nationals, which means that it is generally impossible to open an account without a reference statement issued by your current or previous bank. EU citizens may encounter more flexibility regarding this requirement.
Companies
Opening a corporate bank account in Malta for your foreign company or for your new Maltese company comes with favorable interest rates and also the freedom of choosing the currency of your account. If you plan to operate in Malta, you must set up a corporate bank account during the company registration process.
To enjoy the benefits of a Maltese corporate bank account, you will need the following documentation:
References from the banks that the shareholders and the managers of the company currently hold accounts with;
Copies of the passports or local IDs of all shareholders and managers;
Copies of the company's incorporation documents;
The company's certificate of good standing; and
Proof of address of all shareholders and managers.
Without the documents mentioned above, opening a corporate bank account in Malta as a foreigner is next to impossible. A history of debt or bankruptcy (on the corporate or owner level) is also a serious impediment to opening an account.
In this case, banks may give your application a second thought only after a certain period of residency in the country, but that's not a guarantee. Additionally, you may have to accept only a current account.
Having a good credit rating is essential for Maltese banks to allow you to open an account with them, so if you have a good credit score, there is little to worry about regarding the process.
The Best Maltese Banks to Open a Bank Account With
If you need to open a bank account in Malta, then you should seek a bank that with good customer service, relatively high levels of efficiency, and familiarity with dealing with expat clientele.
My team and I have researched the following banks and have found that they meet these general criteria, so if you do open a bank account in Malta, then you should take a look at these recommendations.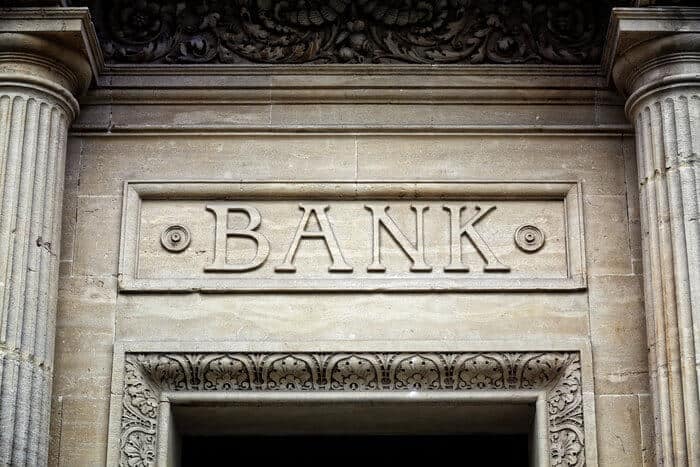 PostaPay
In their quest to find the quickest way to open a Maltese bank account, most foreigners in Malta turn to PostaPay – the Maltese post office's banking service offered by Lombard Bank, which operates through all MaltaPost offices in the country.
This service does give you access to a prepaid debit card account, but you're not dealing directly with an actual bank. Therefore, PostaPay is a good option if you're interested in having a Maltese IBAN account to deposit your salary in and a prepaid debit card for general use.
The debit card is fee-free in Malta and the Eurozone while withdrawals at ATMs outside the Lombard bank network have a small fee for transactions. Additionally, since it is not a typical bank account, PostaPay does not include outgoing bank transfers, nor does it offer mobile or online banking.
As with most Maltese banks, the documentation required to open an account is not very clear and may differ depending on where you decide to open your account. However, you should expect to provide the following to PostaPay to open your account:
50 EUR minimum deposit;
A passport or Maltese ID card; and
A recent utility bill with proof of address (if you don't have a residence card).
On top of that, you may also have to present a color copy of your passport or ID and proof of income. However, some MaltaPost offices ask for only some of these documents while others ask for all. Branches do not always follow the list of requirements on the official website.
If you are able to successfully open an account, you will receive your debit card, account number, and PIN by mail in about two weeks.
BNF
In a landscape that does not offer them many options, foreigners have found the Maltese bank BNF, which was formerly known as Banif Bank, as their safest bet if they want to open a bank account in Malta with as little irritation as possible.
The most significant advantage of working with BNF is that they don't demand a reference from your current or previous bank if you only want a current bank account. If you terminated your previous accounts before moving, this can be a huge relief, and it saves you a lot of time and hassle.
The downside is that BNF also doesn't provide references to their clients, so if you later decide to switch banks, this could create a few headaches.
The exact requirements for opening an account may vary slightly depending on the branch you go to, but this is what you'd normally need to open an account with BNF:
A passport or Maltese ID card;
A recent utility bill as proof of address (if you don't have a residence card);
Employment contract (from a Maltese or non-Maltese company) or other proof of income; and
A 12-month term deposit of €500.
However, while BNF is a reasonable banking choice, there have been numerous complaints from foreigners regarding the slow processing of payments, so you should keep that in mind if you need to frequently remit money.
BOV or Bank of Valletta
As the largest and most reputable bank in Malta, Bank of Valletta already has a long tradition of providing a comprehensive package of banking services, but for first-timers in Malta, opening an account is relatively stressful.
The main hurdle to opening an account at BOV is that they require a reference letter from your current bank, or in case you've already closed any other accounts, a reference from your employer.
In addition to that, you'll also need to provide a Maltese residence card or your passport, and if you don't have a residence card, you will need to provide proof of address.
Then, to prove your connection to Malta, you will also have to present one of the following documents:
Work contract;
Property purchase contract;
Rental agreement (with at least 6 months validity); or
Reference from your bank, an employer, or a lawyer.
Although BOV has more complex requirements for foreigners, working with them is a safer long-term bet because payments are processed a lot faster and their services are more reliable in general, which justifies their popularity on the island. The main downsides are the cumbersome mobile app and the high fees for withdrawals at non-BOV ATMs.
HSBC
HSBC is the largest international bank in Malta. To open an account with them, however, is as stressful as with BOV – but with no actual benefit except if you already have an account with them in another country.
The requirements are the same as with BOV with the sole difference that they do not accept an employer reference but insist on a bank reference. Therefore, you will need:
Maltese residence card or passport;
Proof of address (utility bill, rental contract, etc.) if you don't have a residence card;
Bank reference; and
Proof of income.
Naturally, if you have already an HSBC account in another country, they can easily transfer over your details. The process has been restructured lately, and it is relatively fast, requiring little effort on your part.
Personally, though, I wouldn't go with HSBC unless you already have an account with them elsewhere. Their customer service isn't great, and there are easier options on the table.
Tips for Opening a Bank Account in Malta
Although opening a bank account in Malta is stressful and requires a lot of paperwork, you can make it easier for yourself if you set yourself up for success. As always, you should take the time to research your chosen bank and make contact with the branch you plan to visit before walking in and opening an account.
The following tips will help make your account opening process a bit easier.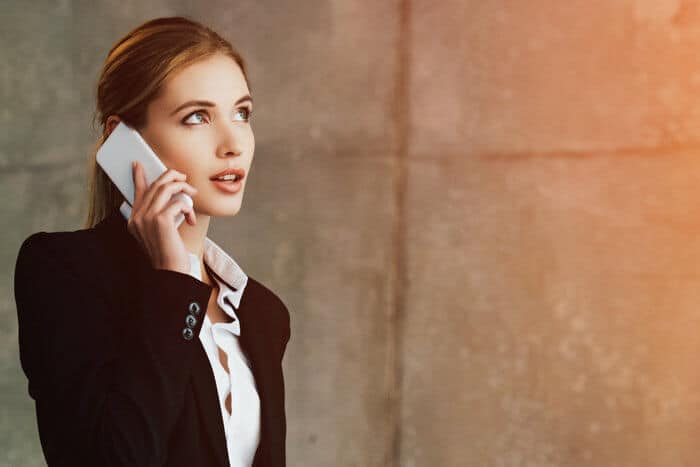 First, before visiting a branch, you should call in and schedule an appointment since most of them operate on a part-time schedule. Many branches operate with a low number of cashiers and personal bankers, which means they're generally very busy.
Then, while preparing your documents, remember that you can download an online application form from the official website of the bank, which you can then complete in advance to make the in-person visit shorter.
You should also be as exact as possible with your paperwork. Although most banks require an original reference from your current or previous bank, some of them want to communicate directly with your bank to request it while others expect you to provide it. To make this process more efficient, you can contact your bank in advance to make sure they will have the reference already prepared.
If you intend to get a Maltese ID card, you should not put yourself through the daunting process of setting up a bank account beforehand. Going to the bank with your Maltese ID card will make things much easier, and you will only have to wait weeks instead of months to have the account set up for you.
For opening a bank account in Malta, you only have to visit a branch once while presenting your documents. Generally, current accounts come with debit or credit cards attached, but in some cases, you may have to request them. All banks send your card, account information, and PIN number directly to the address specified in your application form.
Before choosing a bank, you should also carefully examine all extra fees and charges. While some banks make it easier for foreigners to open a bank account, they sometimes make themselves more attractive only to surprise you later with unreasonable charges. You may discover that services you expect to receive for free have a fee in Malta. Check out if they charge you for Internet banking, funds transfer, or withdrawals from the ATMs of other banks. Some banks incur an annual fee simply for using their services.
Since there are several international banks in Malta, you may want to check whether you can open an international account at a branch from your native country or your country of residence before moving to Malta. This scenario may be possible with large international banks like HSBC. An important thing to consider is that these types of international accounts often come with their particular sets of terms and conditions, which may or may not be advantageous to you personally. The main benefit is a higher degree of flexibility.
As with opening any foreign bank account, taking your time to research and feel out the landscape is important. If you need help doing that, feel free to get in touch.