Last updated: January 17, 2017
Dateline: Barcelona, Spain
Barcelona has become a co-working mecca, with thousands of digital nomads descending on the city at any given time. However, just a short flight from here in Spain is a continent almost totally unknown to most remote workers. In fact, the website Nomad List features barely 25 remote work cities on continental Africa, compared to hundreds for Europe.
Africa is not well-known for co-working or as a digital nomad hub. In fact, when I asked several of my nomadic friends what they thought of Africa, many mentioned safaris, not business.
However, Africa is becoming a haven for frontier market entrepreneurs looking to capitalize on a part of the world that will completely bypass many of the antiquated technologies we use today. On top of that, countries like Morocco, Namibia, and South Africa have been stable and well-traveled for some time.
Co-working spaces in Africa are the logical answer to entrepreneurial cultures that list collaboration as one of their biggest objectives. We spoke to various entrepreneurs and adventurous digital nomads in our network and asked them which African cities were worth looking into, and what were the best co-working spaces in Africa.
Here are the best co-working spaces in Africa according to our research:
Addis Ababa, Ethiopia
Ethiopia is stunningly beautiful and the only country in Africa that was never colonized. Yet it's tech scene lags far behind neighbors like Kenya, which isn't exactly a surprise considering the country has less than 6% internet penetration and 30% mobile phone penetration. However, the government is taking larger steps to lure entrepreneurs.
IceAddis is the capital city of Addis Ababa's first co-working space, started as as open-space for technology innovation by four international development leaders seeking space to develop e-learning and other projects. It has received excellent reviews from Ethiopia's small start-ups.
IceAddis is centrally located in Addis Ababa and plays host to a number of local start-ups and entrepreneur events. They offers day passes, weekly plans, monthly plans, and team plans for digital nomad workers. Expect to pay about $250 for twenty days of access plus weekends, which includes unlimited wi-fi, printing, coffee, tea, and water; access to the kitchen, a locker, and access to a patio lounge area overlooking the city.
Best Co-working Space: IceAddis, Hisham complex, 7th floor Guinea Conakry St
Algiers, Algeria
Algeria's first co-working space arrived in Algiers in late 2015 thanks to Abdellah Mallek, who had founded several tech start-ups but told Wamda he couldn't manage to "attract new people" due to a lack of places to work in the Algerian capital. Enter Sylabs.
Sylabs is a 300-meter co-working space just two minutes from the beautiful Grand Post Office in city center Algier. Sylabs, which maintains its website in Algeria's main language of French, has space for up to forty people to work, and had a lot of initial interest from local start-ups.
Mallek has priced co-working space at Sylabs affordably, with a six-day-a-week, 9am-to-10pm pass costing just $79 per month in local currency. That price gets you the basics like wi-fi, a printer, scanner, and projector; use of the coffee machine, as well as less standard fare like 3D printers.
Best co-working space: Sylabs, Rue Capitaine Hassani, Alger Center
Cape Town, South Africa
Cape Town is quite possibly the coolest city in South Africa, but it's known for slow internet speeds that make digital nomad work difficult. Enter The Bureaux, a flexible office space offering every amenity you can imagine.
The Bureaux offers "flexible work habitats" designed for creative entrepreneurs, ranging from the typical shared desks, to private offices, to "Bureaux Black" penthouse office suites outfitted for a fashion mag editor or Wall Street CEO, replete with private receptionist and boardroom.
Basic hot desks start at about $99 a month and include "uncapped, super-fast internet" (important with Cape Town speeds being rather mediocre), all utilities and cleaning, security and beverages. They also have three locations at Sea Point, Woodstock, and City Junction, so you can bounce around between city center and sea-view nirvana.
Best co-working space: The Bureaux, with three locations in Cape Town
Casablanca, Morocco
Casablanca has a few co-working spaces, but the competition isn't as exciting as you might hope from Morocco's largest city. Casablanca's mediocre internet speeds might not attract you to the city, but its best co-working space has made sure that digital nomads will feel right at home with fast speeds.
That's because WorkSpot offers fiber internet as part of its co-working package. WorkSpot is located in city center Casablanca, near the port and key metro stations, meaning it is easy to get to by public transit. WorkSpot offers a light, airy, and modern feel with the kind of inspirational decor you'd expect at an entrepreneur hangout.
A basic shared desk package isn't cheap at about $258 per month, but includes access to fiber internet, unlimited coffee and tea, unlimited scanning, a locker, and even access to a private phone booth when making calls. If you get a monthly package, they'll even put your logo at the entrance.
Best co-working space: WorkSpot, 12 Rue el Oraibi Jilali
Dakar, Senegal
Senegal's economy has expanded at a moderate pace this decade, but the volatility of the economy has made progress slower than necessary. Internet speeds in Senegal are notoriously slow, and only one in five are connected. Perhaps that's why JokkoLabs bills itself as a "social change hub".
JokkoLabs, based in city center Dakar, has its own "co-working manifesto" that not only invites entrepreneurs and nomads, but also volunteers and NGO types. Opened in 2010, JokkoLabs was inspired by innovation hubs and business incubators with a stated goal of reaching all of Francophone African entrepreneurs with a place to collaborate.
Co-working in Senegal is reasonably priced, with a monthly pass to Jokkolabs costing about $110; part-time passes are cheaper. Service is rather basic and internet speeds aren't blazing, but you do get access to 10Mb/s – better than most of Dakar – as well as tea and coffee. You'll also get access to the company's future centers in Mali, Burkina Faso, and the Ivory Coast.
Best co-working space: JokkoLabs, Sacred Heart 3, Villa No. 9653 4th Phase, Street 41
Durban, South Africa
South Africa's fourth largest city is often overlooked by those who prefer the carefree beach lifestyle of Cape Town or the capital region's heft. For a quieter life, Durban is worth exploring, and it offers several co-working options for nomads.
The most interesting is The Green Door, which emphasizes that it's all about hot desk-ing, with no one being able to lay claim to a particular workspace. Located just outside of city center Durban, The Green Door has a fun, intimate vibe and kind of looks like a greenhouse from outside. The place is all about quality foods, offering artisinal coffee, tea, and water, in addition to the obvious uncapped wifi.
The Green Door is flexible on pricing, with a full month of hot desk use costing about $120 a month, with the option to pro-rate that amount to the number of days you use (ie: $60 for half-time use). They also accept Bitcoin. Don't plan on working too late, though; you won't get 24/7 access, and business hours end early.
Best co-working space: The Green Door, Shop 1 Daventry Gardens, 298 Cato Road
Harare, Zimbabwe
While several southern African countries like Botswana have become quite successful as free market economies, Zimbabwe ranks just about dead last in terms of economic freedom. It's not hard to imagine considering the country's past bouts with hyperinflation and now infamous $100 trillion bills that wouldn't even buy you a candy bar.
If you're brave enough to visit Zimbabwe, Moto Republik is the country's creative co-working center. There hasn't been much demand for shared office space until last year when Moto was the second facility to ever open in Zimbabwe, focusing primarily on "new media" entrepreneurs, artists, and innovators.
For just $15 a month, you get one-day-a-week access to Moto Republic, while $100 a month gets you access from 8-5, a locker, and a the ability to use their address as your office address. We didn't expect much from Zimbabwe, but the care these guys have put into their space is much more than expected.
Best co-working space: JokkoLabs, 3 Allen Wilson Ave, Belgravia
Kampala, Uganda
Like many other emerging cities, most co-working and co-creating in Uganda happens in cafes, not formal settings. However, the capital city of Kampala has had at least four locations for remote workers, although some have been known to close.
The Hive Co-Lab is part incubator, part co-working place; they've even set up a "virtual incubator" to reach out to entrepreneurs in rural Africa. Like other spaces in Africa, the Hive's mission is to increase opportunities for success, which is especially important given that Uganda has the highest unemployment rate in Africa.
While the Hive gives preferences to its incubator entrepreneurs, freelancers are welcome to register at the Hive for use while they're in Kampala. Pricing is available on a case-by-case basis. While the process is not as straightforward as some, the Hive's connections to entrepreneur groups around Africa makes them the most impressive.
Best co-working space: Hive Colab, Suite 404, Kankojya House, Kanjokya Road, Kamwokya
Kigali, Rwanda
Rwanda is one of my favorite frontier markets; I've looked at buying land there and plan to spend time sourcing deals there in the future. Despite a troubled past, the small nation is an economic success story in Africa these days. It also happens to have the fastest internet speeds in Africa. The capital city of Kigali is home to a merged co-working and community incubator.
The Office is Kigali's local co-working space, and I hear it's a hub of innovation. Designed to help remote workers and entrepreneurs get out of Rwanda's coffee shops and into a structured space, it has grown to offer events – free to organizers – that attract much of the city's start-up culture. Recently, The Office teamed up with Impact Hub to manage the co-working aspect.
Packages range from $10 per year for one day of office space and access to the community, to $150 per year for use of their address, to $150 per month for permanent use of your own space and a locker. Impact Hub is a European company, so you should expect standard quality amenities if you're used to nomad-ing outside of Africa.
Best co-working space: The Office/ImpactHub, Plot 34, KN 41 Street
Lagos, Nigeria
One of the biggest perceived challenges of nomad life is the language barrier. Most English-speaking countries are expensive to live in and highly taxed if you spend too much time there. I believe that frontier countries like Nigeria will see an increasing flow of nomads looking for a familiar language without the nonsense as time goes on.
Lagos has a ton of co-working spaces and incubators to choose from, with some specializing in fin-tech or NGO work and others being open to all. Our favorite is Capital Square, which has a modern approach and is easy to work with. While they are locating a bit outside of the city center, their entire vibe is just cool.
A monthly membership costs about $125 each month, with the ability to pay a little extra for a permanent desk or a locker. Internet speeds are fast by local standards, even as Nigeria has some of the fastest internet in Africa.
Best co-working space: The Capital Square, The Garnet, Lekki Epe Express Road, Lekki
Nairobi, Kenya
Kenya is working to make itself one of Africa's financial hubs, and Nairobi is the heart of its start-up scene. There are a number of co-working places and growth hacking hubs, as well as traditional venture capital-funded incubators.
One of the best-known, coolest, and most accessible is the Nairobi Garage. The Garage has several locations across Africa, and the Nairobi location lives up to the demands of one of Africa's biggest start-up cities. Unlike many centers on the continent, The Garage offers 24/7 access to most co-workers and even branding rights over your own dedicated workspace.
The cost for a full-month pass is similar to better spaces in Europe, clocking in at around $200 per month. You can expect basic beverage service, private storage, and access to meeting rooms. You'll also be in good company; The Garage is part of a group that counts Uber and other big firms among its partners.
Best co-working space: Nairobi Garage, with two locations in Nairobi
Tunis, Tunisia
My earliest memories about Tunisia involved standing in various European subways and seeing their ads. The North African country just so happens to be more stable than some of its neighbors. Tunisia's warm climate, moderate political outlook, and proximity to Europe make it an interesting choice for digital nomads, as well.
Cogite is one of the coolest co-working spaces in Africa, with a location right on the water, next to the airport, and just to the east of the city center. The space has everything you need, from plenty of meeting room and collaboration space, to beautiful gardens and even a swimming pool. It also hosts numerous events that bring together the diverse co-workers that range from public service types to entrepreneurs.
If you're just stopping in for a day, it will cost you 20 Tunisian dinars, or roughly $9 USD. If you'll be around longer term, the basic monthly package will give you access Monday though Friday, from 9am-7pm. This package costs approximately $68. If you want 24/7 access, it will cost you about $113 per month and you'll get your own key. Or, for $500 a month, your entire team can share a private office and enjoy 20 hours of meeting room space per month.
Best co-working space: Cogite, 1 place Tahar Haddad, Berges du lac
Windhoek, Namibia
Namibia has long been a prominent stop on the itineraries of adventurous nomads, freelancers, and travel bloggers. It's a rather stable country with great potential and captivating places to explore.
Sadly, Windhoek does not have much in the way of co-working, at least yet. The big deal back in 2014 was that shared offices provider Regus was entering the market. Regus, of course, has virtual office and hot desk services in just about every country on earth, and while they are the biggest provider, they usually aren't the best. (Full disclosure: I used Regus in the United States many years ago and had a fair amount of problems.)
Regus' facility in Windhoek is designed for day workers and those visiting the city on business. It does provide reliable wi-fi, as well as a location in the heart of the city center for any meetings you need to host. It's hard to call Regus "the best co-working space" when it isn't really a co-working space, or an innovation hub, at all. However, sometimes the only option is the best option.
Best co-working space: Regus, 3rd floor, Maerua Mall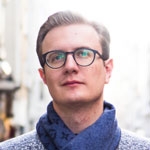 Latest posts by Andrew Henderson
(see all)
Last updated: Aug 14, 2021 at 12:02PM