Last Updated July 27, 2020
Dateline: Kuala Lumpur, Malaysia
Just over a year ago, I talked about how people who want to stay in Thailand on a longer-term basis can get different types of Thai visas. We covered almost every visa available to tourists.
Understanding Thai visa laws is more important than you may suspect. Thailand is notoriously strict about visas and allows citizens from very few countries visa-free access. On top of that, Thailand has cracked down on visa runs in the last few years, as well.
Because of Thailand's strict stance on visas, former US citizens and folks considering renouncing should also note that renouncing US citizenship is almost always equivalent to giving up the right to live in Thailand without a visa.
Now, while you can get one of the tourist visas I mentioned in the first Thai visa article without much difficulty, I am aware that most Nomad Capitalists are higher-net-worth individuals looking for abundance wherever it can be found. For these folks, a regular ´ole tourist visa may not provide the access and services they expect.
Now, my personal expectations lead me to skip Thailand almost completely. I don't prefer Thailand and feel it's a bit overrated, but that is my personal opinion. I know that there are folks who enjoy the lifestyle available in Thailand and I am dedicated to providing the best solutions for each individual's Plan B.
That is why I want to talk today about something I've been getting a lot of questions about lately: the Thai Elite Visa.
The Thai Elite Visa is a special visa program offered by the Thai government that gives all members the privilege to reside in Thailand on a long-term basis with some additional benefits thrown in. There are several different options available within the Elite Visa program that vary in terms of the length of the permitted residence as well as the kind of benefits they add in.
I'm going to tell you right off the bat that, in my opinion, the Thai visa is an awkward combination of all the wrong ingredients.
Now, this is said by someone who doesn't want to live in Thailand. If I did want to live in Thailand and I didn't want the hassle of renewing my visa or getting tourist visas or waiting at embassies or going to Thai classes or starting some Thai board of investment company or jumping through any of the other hoops you need to pass through to get one of Thailand's many different tourist visas, then maybe I would consider the Thai Elite Visa.
Is There A Better Option?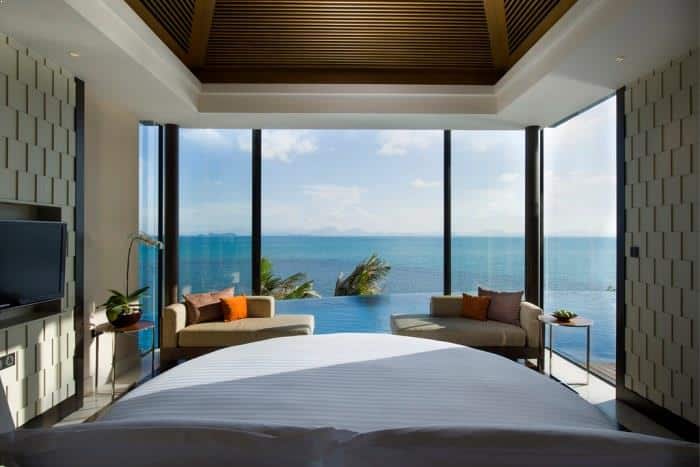 There is, however, one other residence program I would consider first: the Thai real estate investment residency.
The reality is that there are really only two paths toward being able to live in Thailand long-term. One is the Thai Elite Visa which requires that you pay a fee that you will never recover. The other option is to invest in Thai real estate. The investment amount is much higher than the fee you will pay for the Elite Visa, but you will own your property.
If you plan to live in Thailand long-term and would prefer to own your own home, I would recommend that you consider the investment visa first. You will need to invest 10 million baht (300,000+ USD) in Thai real estate to qualify.
There are also restrictions on which type of real estate you can buy. Generally, it has to be new real estate, so if you are willing to buy new and want to live in a home worth a little over $300,000 USD or more, then this visa may be a better deal for you.
I recently did a real estate residency program like this in Malaysia (more details in my video). While Malaysia doesn't have the same visa policy, I have chosen to use KL as one of my bases and figured that I wanted the certainty of owning my own home there so getting a residency out of it would be ideal.
I decided to invest the money (which is similar to the amount required in Thailand) and I made the property just the way I want it and now I'm done with it. I can stay in Malaysia as a permanent resident in my very own home.
The same is true of the 10-million-baht real estate visa, you get a long-term visa and you're done. You can basically stay forever.
The Basics of the Thai Elite Visa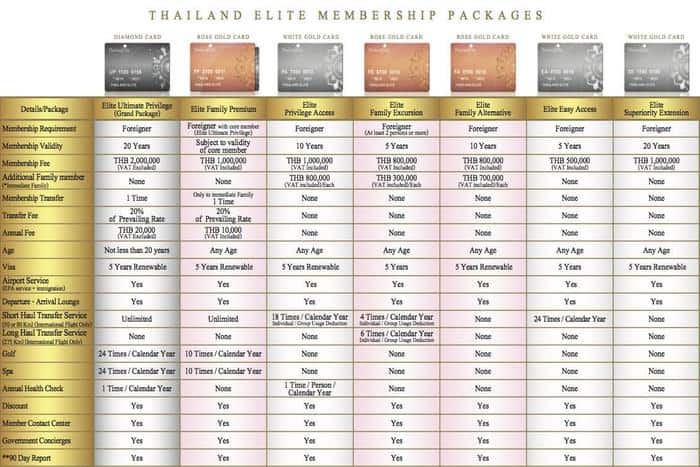 If you'd rather rent your property, you can go with the option that basically allows you to rent your Thai visa as well.
The Thai Elite Visa allows you to come and go just as a renter without needing to commit money to real estate. This is an especially good option if you don't want to buy the kind of real estate that they want you to buy. Just like rent, you're going to throw away some money every year, but you're going to get some cool services out of the deal, plus the right to live in Thailand.
The Thai Elite Visa is like a government visa meets an airport lounge card. They sell it in a sexy way in that there are so many different options and extra perks that you get. It's kind of like a lifestyle card/airport lounge pass that happens to include immigration and allows you to stay in the country as well.
I would argue that it leans more on the lifestyle card attraction for folks who want to live in Thailand and isn't as good of an option for working the residency into a tax planning strategy.
Since Thailand uses a territorial tax system, you could create a basic tax strategy that would allow you to legally reduce your taxes.
However, how much of a benefit you're going to see is really going to depend on your situation. Factors like where you're from, how much time you're going to spend in Thailand, and how you plan to live there will change how much of a benefit you'll get.
For instance, the Thai Elite Visa will not automatically make Thailand your tax residence. You will still need to spend a minimum of 180 days in the country and apply for tax residence at the Ministry of Finance.
If you're hoping to use the Thai Elite Visa as a part of your tax strategy, the best idea is to talk to someone who can help you understand how (if at all) you can use this program in your offshore strategy.
You should also know that there are many different options within the Elite Visa program, from the white gold card to the rose gold to the diamond card and the family plans. There are singles cards, elite versions, extensions, and more.
It's confusing, to be honest. This is just another reason why it's worth talking to someone to know which is best for you.
It's kind of like going to McDonald's where they sell burgers… and salads and shamrock shakes and parfaits and fries and fruit and ten million other things. I'm more of an In-n-Out kind of guy where the only option is a burger or a cheeseburger and I know either option will be great.
That said, here are five basic points you should understand about the Thai Elite Visa:
1. The Time Limit
Thai Elite Visa cards are good for anywhere from five to ten to twenty years. The more basic Thai Elite Visa cards – the Elite Family Excursion and the Elite Easy Access – are good for five years.
The mid-range cards – including the Elite Privilege Access and Elite Family Alternative – are both good for ten years. And the higher-end cards – both the Elite Ultimate Privilege and the Elite Superiority Extension – are good for twenty years.
No matter which card you get, you will need to renew the visa that comes with it every five years. It is important to note that the card membership that you pay for upfront is separate from the visa, although you are entitled to the visa if you purchase the card.
Once you have both the card and the visa, you can spend as much time as you want (or none at all) in Thailand for the duration of your card membership as long as you renew the visa every five years.
2. The Cost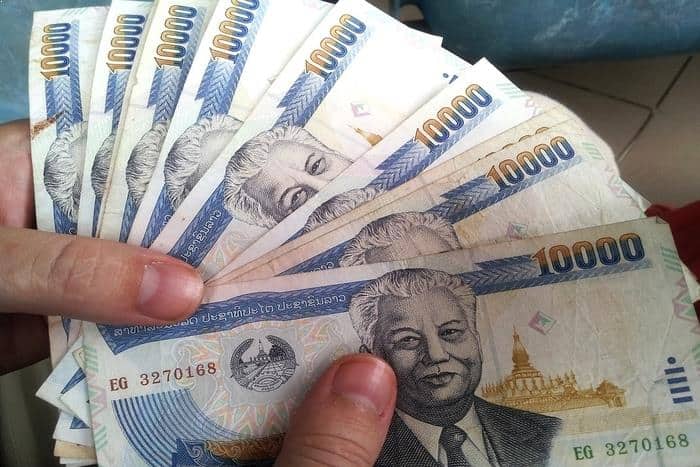 At the lowest end, you will need to pay 500,000 Thai baht (THB) for a five-year card. So, for roughly $15,700 you get some airport transfers and you get the priority line service at the airport. But you don't get much else except for the government concierge.
The prices go all the way up to the 20-year card which is more than four times the price with an upfront cost of two million THB ($62,800 USD) plus an annual fee of 20,000 THB (about $630) plus VAT.
Some of the programs allow you to add family members for a certain price as well, like the Elite Access card. You can usually add a family member for around $10-15,000 USD.
The way I look at it, you are paying $3,000-$5,000 a year for the ability to live in Thailand and you're getting a few other perks to go with it. On the lower end with the very basic one and the smaller commitment, you're not getting that many perks beyond the airport transfers.
When you pay for the full 20 years upfront, you are paying $60,000 up front just to live in Thailand. I don't think Thailand is going to screw their foreigners on this one. There's not much in it for them to screw you. I think you'll get the full twenty years, but that's a lot of money to spend to live in Thailand for 20 years.
And, quite frankly, it's 1/5 the price of the real estate you have to buy to get the real estate visa that never expires. Even if you buy the real estate poorly, you're not going to overpay by $60,000! Obviously, there's an opportunity cost for that money if you're buying Bitcoin or something and don't want it sitting in a property. If so, then stick with the Thai Elite Visa.
3. Grandfather Laws
Unlike most second residence programs (including the Thai real estate residence program) you're not going to be grandfathered into the program.
For example, the real estate residence program used to be a lot cheaper in the late 1990s. Back then, instead of 10 million baht, investors were only required to purchase real estate worth at least 3 million baht (about ($94,000 USD). When the investment amount went up, those investors were grandfathered in, meaning that they were not required to make a larger investment to maintain their eligibility.
Many residence programs work this way, but the Thai Elite Visa does not operate like this. Again, you're basically buying an airport lounge card. If the company that provides your lounge access goes out of business at the end of this year, they just say that once your card expires you will no longer get lounge access.
It works basically the same way with the Thai Elite Visa.
As alluded to in the last section, the Elite "Visa" is not really a visa, per se. The right to the visa comes with the program, but it is not just about the visa and you cannot renew it indefinitely. If the Thai Elite Visa program is shut down, then at the end of the five or ten or twenty years that you paid for upfront, you'll no longer be able to renew it.
And even if the program isn't canceled, if the price has gone up 10x by the time you need to renew, you pay the higher price. You cannot argue that you got in at the lower price and should be grandfathered in. You have to pay for the membership at the current price as if you are a new customer, no argument.
So, there's really no kind of guarantee as to the future of the program. If you're like most people who I work with who are younger, don't plan on retiring and being old and gray in Thailand, even if you get the 20-year card.
4. Government Concierge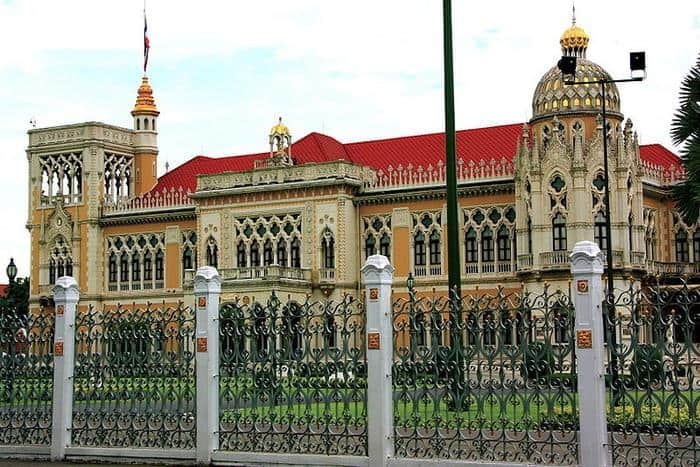 One of the key things about the card is the government concierge service that comes with it.
Again, this seems like a solution in search of a problem. It sounds like the Thai government is saying that they are generally inefficient, but you can pay extra so you can get efficient service. Why not just find a country that is efficient to begin with and go there?
Perhaps they simply assume that everyone is inefficient and so charging extra for it not to be that way is a real added value… But, you do get a government concierge.
Mainly, you get a special line at the airport and at government buildings. This is mainly for people who are in Bangkok, so if you're planning on living somewhere else, you're not going to get the full benefits. But if you are planning on living in Bangkok, you'll get special treatment at government buildings.
5. The Country Club Benefits
The country club benefits are the benefits that make the card seem like an airport lounge card. You get an airport departure and arrival lounge, which – depending on your airline status and which credit cards you have, or if you have a priority pass – may not be that interesting to you (although arrival lounges are harder to come by).
You also get the airport service, which includes priority immigration (which is actually a part of the government concierge service). You also get a limo service depending on which card you buy.
Several of the cards provide Short Haul service to and from the airport within Bangkok. The Elite Family Excursion card also includes six Long Haul excursions up to 275 kilometers per trip per year, but only for international flights.
If you're doing a lot of travel within Thailand, that's not really going to help, but if you're regularly traveling internationally or doing what my friend Reid does flying from his home in Bangkok to his future home in Amsterdam nonstop on KLM, then the airport transfer service may be worth it.
Some of the cards also have golf privileges and spa privileges, and a couple of the cards include an annual health check as well.
Why the Benefits?
The basic function of the Thai Elite Visa is to pay a fee to live in Thailand and get some extra benefits added on top. When people add in these other benefits, I never entirely get it.
Each year, I go to St. Prince Medical in Kuala Lumpur – which I've said is probably the best hospital in the world – and pay a grand total of 600 ringgits (about $150 USD) to get the basic "guy-in-his-30s health exam."
Thailand has some good hospitals as well, many of which are up in the top tier, like Bumrungrad. But if I can go to the best hospital in the world located next-door in Malaysia and get an annual checkup for $150 USD, why would I buy into an entire residency/lifestyle card that costs thousands and thousands of dollars more?
If you get one of these Elite Visas, the annual health check only comes with one of the more expensive exams that can cost more than $30,000 THB (about $1000+/-). So, after ten or twenty years of free health checks, that means that you will get at least ten percent of your money back – money that you would have spent anyway.
But even with the health check (which only comes with two of the card options), it just seems like they are adding on a lot of stuff that makes it appear like you're getting a good deal when that may not necessarily be the case.
Even if you got the Diamond card that has all the benefits and is good for ten years, you'd get the health checks that cover 10% of the fees, but then the spa and the golf and the limos and lounge access couldn't possibly make up for the rest.
Despite all the benefits, you're mainly paying for the government concierge and the right to live in Thailand.
Do You Plan to Live in Thailand?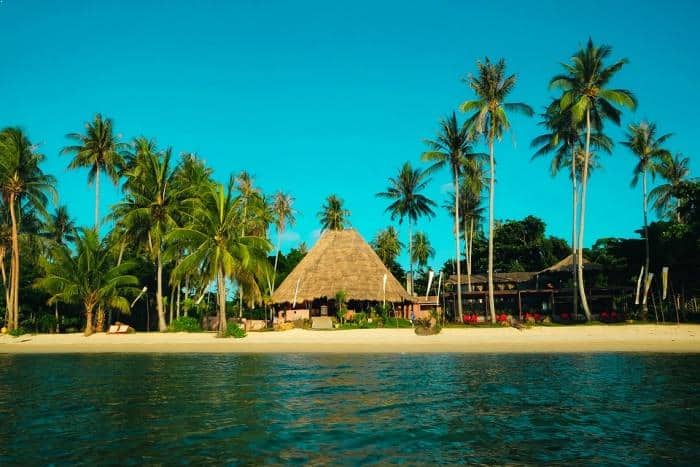 The key issue you need to figure out to determine if the Thai Elite Visa is really worth your money is if you plan to actually live in Thailand long-term.
If you're paying a fee for the privilege of living in Thailand and they're sweetening the pot with a few extra benefits, that's great, but don't base your decision on the benefits. Base it on whether or not you're going to be around to use them.
I am not a fan of Thailand, but I will say that I respect the fact that they understand the needs of the higher-end consumer who wants to have the pot sweetened. They understand the individual who wants to skip the line and be treated with luxury. I love that and I respect it and, quite frankly, I wish more places would do it.
But I cannot emphasize this question enough: Do you want to live in Thailand?\
If you're not going to be in Thailand to use the spa, the golf, the airport transfers for all your flights, the health check, the discounts at shops (which are usually worthless), the government concierge, etc., you don't need the Thai Elite Visa. You need to be in Thailand and using the services for it to be worth it.
Even if you go there for just a month, I don't think you would really get the benefits. That's the question you have to ask yourself: how much time do you really want to spend in the Land of Smiles?
If you only want to live there a few months out of every year, go for a tourist visa. It's not that hard. It costs about $36 anywhere in the world and they don't usually make you go back to your own country in order to get one.
Personally, I think it's an interesting program. I respect Thailand for doing it. Thailand is not my place, but if you really wanted to live there and you're a high-end person who would consider this program, I would only consider the Elite Visa once I had the $300,000 that I could use to buy real estate.
Once you have that money, you can decide where it will be best invested. If you don't really want that money to be tied up in Bitcoin or cash or stocks and you just have $300,000 you want to commit to living in Thailand, go for the real estate investment visa.
That's my personal preference. I don't find the Elite card that interesting.
That said, there may come a time where I just go out and test it for fun. But it's just kind of a weird thing to do. You've really got to want to live in Thailand to make it worth the costs.