People who want to stay in Thailand on a longer-term basis can get different types of Thai visas.
Understanding Thai visa laws is more important than you may imagine. Thailand is notoriously strict about visas and allows citizens from very few countries visa-free access. On top of that, Thailand has cracked down on visa runs in the last few years.
Because of Thailand's strict visa stance, former US citizens and those considering renouncing should also note that renouncing US citizenship will almost always mean giving up the right to live in Thailand without a visa.
Now, while you can get one of the tourist visas without much difficulty, we are aware that most Nomad Capitalists are higher-net-worth individuals looking for abundance and ultimate freedom, and a regular tourist visa may not provide the access and services they desire.
Do you want to enjoy the lifestyle available in Thailand? The Nomad Capitalist team is dedicated to providing the best solutions for each individual's Plan B.
The Thai Elite Visa is a special visa program offered by the Thai government that gives all members the privilege to reside in Thailand on a long-term basis, with some additional benefits thrown in.
There are several different options available within the Elite Visa program that vary in terms of the length of the permitted residence as well as the kind of benefits they add-in.
Is There A Better Option?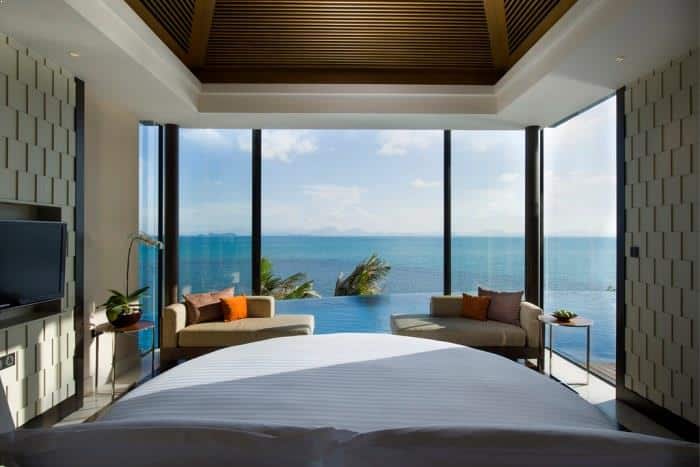 There is, however, one other residence program we would consider first: the Thai long-term resident visa.
The reality is that there are really only two paths toward being able to live in Thailand long-term. One is the Thai Elite Visa, which requires that you pay a fee that you will never recover. The other option is to invest in Thai bonds, a Thai company, or real estate.
If you plan to live in Thailand long-term and would prefer to own your own home, we would recommend that you consider the investment visa first. You will need to invest $500,000 in Thai real estate or a mixture of investments to qualify.
There are also restrictions on which type of real estate you can buy. But if you are willing to buy new and want to live in a home, then this visa may be a better deal for you.

The Basics of the Thai Elite Visa
The Thai Elite Visa allows you to come and go just as a renter without needing to commit money to real estate. This is an especially good option if you don't want to buy the kind of real estate that they want you to buy.
Just like rent, you're going to throw away some money every year, but you're going to get some cool services out of the deal, plus the right to live in Thailand.
The Thai Elite Visa is like a government visa that meets an airport lounge card. It's kind of like a lifestyle card/airport lounge pass that happens to include immigration and allows you to stay in the country as well.
We would argue that it leans more on the lifestyle card attraction for folks who want to live in Thailand and isn't as good of an option for working the residency into a tax planning strategy.
Since Thailand uses a territorial tax system, you could create a basic tax strategy that would allow you to legally reduce your taxes.
Beginning in 2024, however, Thailand is changing the way it taxes foreigners, now taxing all foreign income of residents. However, this is not necessarily the end of Thailand as a tax-friendly country.
However, how much of a benefit you're going to see is really going to depend on your situation. Factors like where you're from, how much time you're going to spend in Thailand, and how you plan to live there will change how much of a benefit you'll get.
For instance, the Thai Elite Visa will not automatically make Thailand your tax residence. You will still need to spend a minimum of 180 days in the country and apply for tax residence at the Ministry of Finance.
If you're hoping to use the Thai Elite Visa as a part of your tax strategy, our team at Nomad Capitalist can help you understand how (if at all) you can use this program in your offshore strategy.
You should also know that there are multiple options within the Elite Visa program:
Elite Gold Package
Elite Platinum Package
Elite Diamond Package
Elite Reserve Package
The ins and outs of these programs can be confusing, to be honest. This is just another reason why it's worth talking to our team to know which is best for you.
That said, here are five basic points you should understand about the Thai Elite Visa:
The Time Limit
Thai Elite Visa cards are good for anywhere from five to ten to twenty years. The more basic Thai Elite Gold card is good for five years.
The Elite Platinum card is good for ten years, the Diamond Card gives you fifteen years, and the Elite Reserve Card gives you a maximum of twenty years.
No matter which card you get, you will need to renew the visa that comes with it every five years. It is important to note that the card membership that you pay for upfront, and you are entitled to the visa if you purchase the card.
Once you have both the card and the visa, you can spend as much time as you want (or none at all) in Thailand for the duration of your card membership as long as you renew the visa every five years.

The Cost
At the lowest end, you will need to pay THB 900,000 or around $24,360 for a five-year card. The prices go all the way up to the 20-year card, which is more than four times the price with an upfront cost of THB 5,000,000 or around $135,340.
The Elite programs allow you to add family members for THB 300,000 or around $8,000 per family member.
So, you are paying around $5,000-$7,000 a year for the ability to live in Thailand, and you're getting a few other perks to go with it. On the lower end, with the very basic one and the smaller commitment, you're not getting that many perks.
When you pay for the entire 20 years upfront, you are paying $135,340 upfront just to live in Thailand.
Government Concierge
One of the key things about the card is the government concierge service that comes with it, which seems like a solution in search of a problem.
It sounds like the Thai government is saying that they are generally inefficient, but you can pay extra so you can get efficient service.
Why not just find a country that is efficient, to begin with and go there?
With the government concierge, you mainly get a special line at the airport and government buildings. This is predominantly for people who are in Bangkok, so if you're planning on living somewhere else, you're not going to get the full benefits.
VIP Airport Services
The VIP Airport Services are the benefits that make the card seem like an airport lounge card. You get an airport departure and arrival lounge, which, depending on your airline status and which credit cards you have, or if you have a priority pass, may not be that interesting to you.
You also get the airport service, which includes priority immigration. You also get a limo service depending on which card you buy.
Several of the cards provide short-haul and long-haul excursions.
If you're doing a lot of travel within Thailand, that's not really going to help, but if you're regularly traveling internationally, then the airport transfer service may be worth it.
Depending on the package, you may also get golf privileges, spa privileges, and an annual health check as well.
Why the Benefits?
The basic function of the Thai Elite Visa is to pay a fee to live in Thailand and get some extra benefits added on top, including a Complimentary Health Checkup.
Thailand also has some good hospitals, many of which are up in the top tier, like Bumrungrad.
However, you may not want to buy an entire residency/lifestyle card that costs thousands and thousands of dollars when you could visit neighboring Malaysia and get an annual checkup for $301.
But even with the health check, it just seems like they are adding on a lot of stuff that makes it appear like you're getting a good deal when that may not necessarily be the case.
Despite all the benefits, you're mainly paying for the government concierge and the right to live in Thailand.
Do You Plan to Live in Thailand?
The key issue you need to figure out to determine if the Thai Elite Visa is really worth your money is if you plan to actually live in Thailand long-term.
If you're paying a fee for the privilege of living in Thailand and they're sweetening the pot with a few extra benefits, that's great, but don't base your decision on the benefits. Base it on whether or not you're going to be around to use them.
Do you want to live in Thailand?
If you're not going to be in Thailand to use the spa, the golf, the airport transfers for all your flights, the health check, the discounts at shops, the government concierge, etc., you don't need the Thai Elite Visa. You need to be in Thailand and using the services for it to be worth it.
If you only want to live there a few months out of every year, go for a tourist visa.
At Nomad Capitalist, we specialize in helping our clients navigate the complex world of visas, global tax, citizenship, and international investment. Our team of experts can assist you with obtaining international residence and provide guidance on the best opportunities in a wide selection of countries. Contact Nomad Capitalist today and take the first step.