A second residence in a sparsely populated country can provide the freedom you seek and the opportunity to discover a frontier market. This article lists the least densely populated countries in the world.
If you think your home country has too much power over you, now's the time to hatch an escape plan. Countries with lower population density tend to exert minimal interference in business, social liberties, and taxes.
Nomad Capitalist can assist with all your residence needs. We help wealth investors obtain residence permits all around the world. Here are the 13 countries with the lowest population density where you can implement Plan B.
13 Countries With the Lowest Population Density
There is less overlap between a country's total land area being small and the least densely populated places than you would think.
13. Mauritania
Mauritania has a population density of five people per square kilometer (12 people per square mile).
Mauritania is an African country with an Atlantic coastline, an area of 1 million square kilometers and 4.9 million residents.
The country markets itself as "the new investment frontier." Business registration takes between one and two days to complete, there is no minimum capital requirement, and you can tap into a 300 million market given that Mauritania is situated at the crossroads between Africa and Europe. The most competitive Mauritian sectors are extractive industries, livestock, and renewable energies.
12. Canada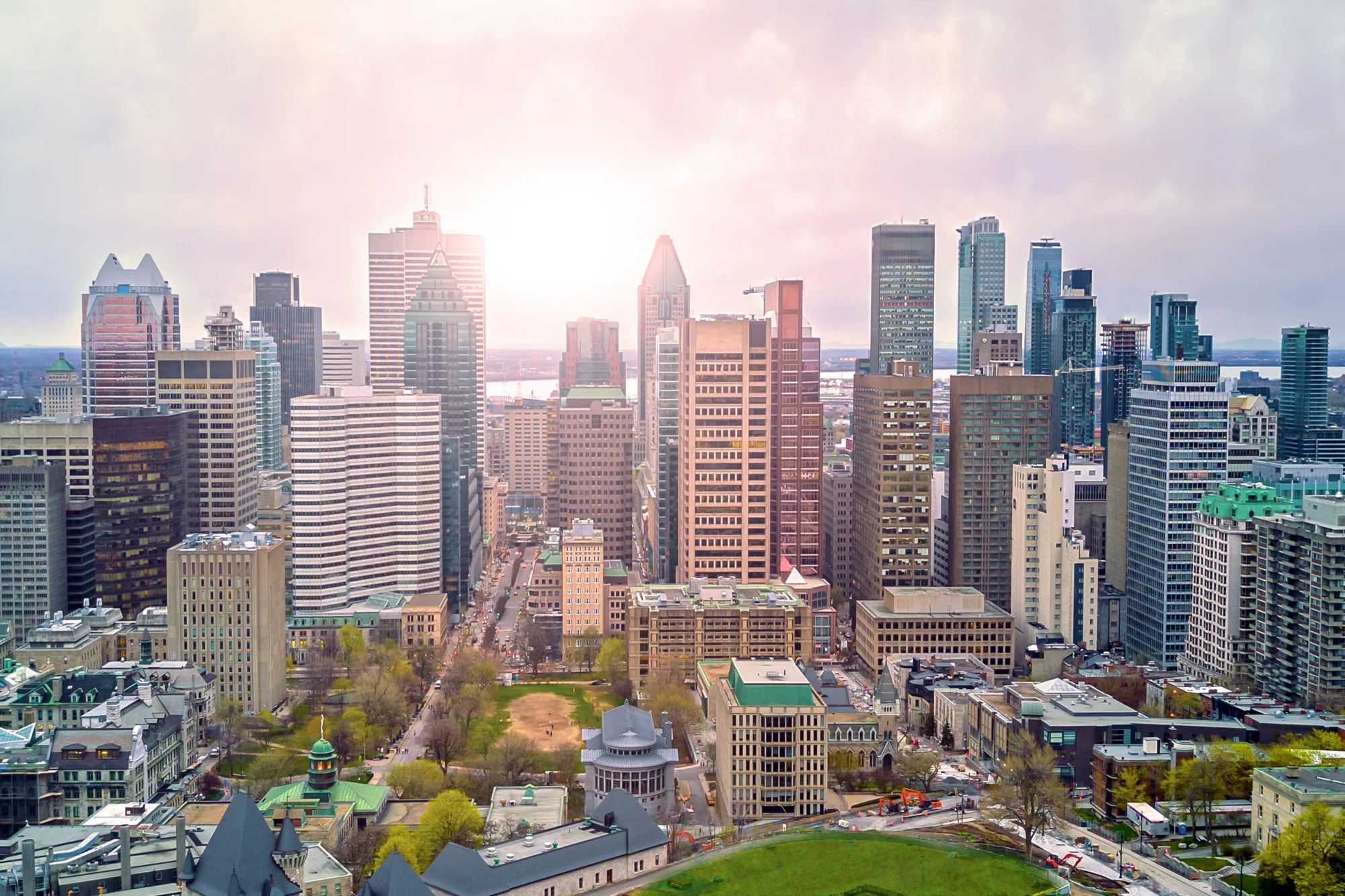 Canada is the second largest country in the world in area after Russia. It occupies roughly the northern two-fifths of the North American continent, a total of 10 million square kilometers. Despite Canada's massive size, it is one of the world's least populated countries, with a surprisingly low 38.8 million people living there.
Given its the largest country in North America, it's not surprising to see that Canada has embraced remote work. There are an increasing number of coworking spaces to match the demands of digital nomads.
11. Guyana
Guyana has a population density of four people per square kilometer (11 people per square mile).
Guyana is situated in the northeastern corner of South America. Its northern neighbor is the Atlantic Ocean, its eastern Suriname, its southern Brazil, and its western Venezuela. Around 814 thousand people reside in 215 thousand square km.
We rate it among the best countries to live in, incorporate, and be a citizen. Guyana is the only English-speaking country in north coast of South America. The International Monetary Fund has also highlighted Guyana as one of the fastest-growing economies in the world, with oil predicted to contribute 40% by 2024.
10. Suriname
Suriname has a population density of four people per square kilometer (10 people per square mile).
Suriname is one of the smallest countries in South America. Located on the continent's north coast, it's bordered by the Atlantic Ocean to the north, French Guiana to the east, Brazil to the south, and Guyana to the west. Just over 623,000 Surinamese live in an area approaching 165,000 square km.
While the Surinamese economy has been in decline for some time, the discovery of oil in its waters could improve things. The CEO of state-owned oil company Staatsolie forecast that the country's government could amass $10-$15 billion over 20 years if production matches neighboring Guyana. Suriname is entrepreneur-friendly as you'll enter an uncrowded market of about 15,000 companies in a country the size of Indonesia's Java, where 120 million people live.
9. Libya
Libya has a population density of four people per square kilometer (10 people per square mile).
Libya is a country situated in North Africa, and most of the territory lies in the Sahara desert. It has many borders, with the Mediterranean Sea in the north, Egypt in the east, Sudan in the southeast, Chad in the south, Niger in the southwest, Algeria in the west, and Tunisia in the northwest. Nearly 7 million Libyan citizens reside in 1.8 million square km.
Libya has vast energy resources however its true potential is hampered by endemic corruption and political instability.
8. French Guiana
French Guiana has a population density of four people per square kilometer (10 people per square mile).
French Guiana is an overseas territory of France. On the northeastern coast of South Africa, citizens can head south and east to reach Brazil, west to get to Suriname, and northeast to hit the Atlantic Ocean. Roughly 312,000 people live in 83,500 square km, around the size of Portugal.
The Amazon rainforest covers 96% of the land, with Cayenne as its capital city. The country is on a positive trajectory with a developing aerospace industry and a growing number of tourists. The total population is set to reach 500,000 by 2040, meaning that you will have a greater pool to draw your workforce from should you choose to incorporate here.
7. Iceland
Iceland has a population density of four people per square kilometer (10 people per square mile).
Iceland is a North Atlantic island whose closest neighbor is Greenland, 200 miles (320 km) away. The Denmark Strait separates the two countries. Iceland's approximate 375,000 population lives in 103,000 square km.
One of several European countries to offer digital nomad visas, the Icelandic version will allow you to live in the jurisdiction for six months. There's a commitment to welcoming startups in the country, and the Icelandic energy grid sources 99 percent of its power from renewable resources. Iceland is one of the safest countries to live in in 2023.
6. Australia
Australia is both the smallest continent and amongst the largest countries in the world. It's sandwiched by the Indian and Pacific oceans in the Southern Hemisphere. A 26.4 million estimated population lives in 7.7 million square km.
In welcoming foreign direct investment, Australia offers incentives across a range of priority industries, including food and beverage manufacturing, medical products, clean energy, defense, space, and critical minerals processing.
An investor visa allows you to stay in the country indefinitely. High taxes could deter you from obtaining permanent residence, however, and you might be better off remotely working there in one of our recommended coworking spaces as a digital nomad.
5. Namibia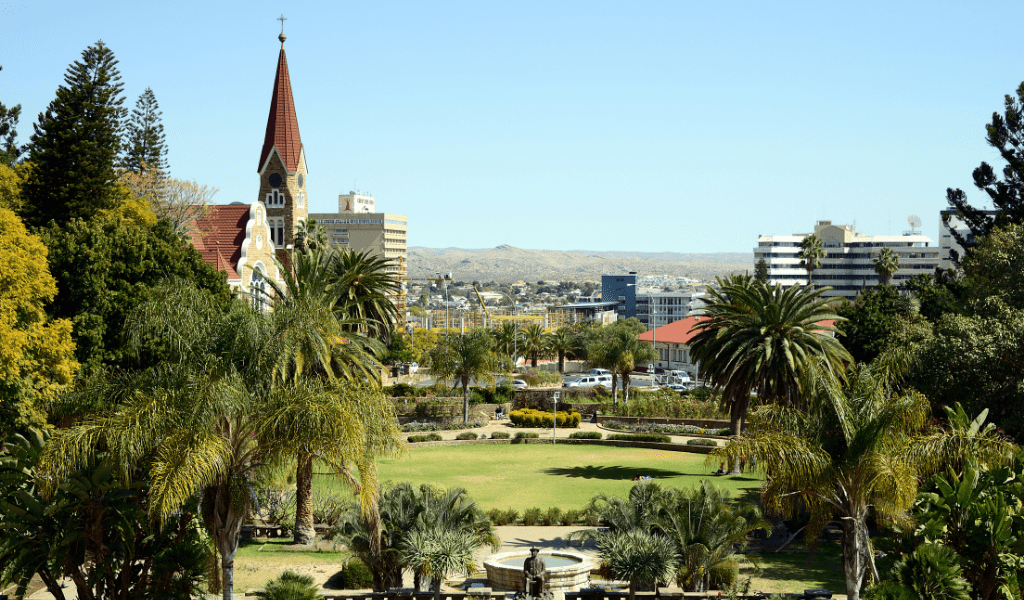 Namibia is situated on the southwestern coast of Africa. It borders Angola to the north, Zambia to the northeast, Botswana to the east, South Africa to the southeast and south, and the Atlantic Ocean to the west. 825,600 km is home to a population of around 2.6 million.
Walvis Bay is an elite port connecting the broader Southern Africa Development Community with the rest of the world. The country is generally well-connected, and according to the World Economic Forum, Namibia has the best roads on the African continent. You can also draw on an educated, trainable, and young workforce.
4. Mongolia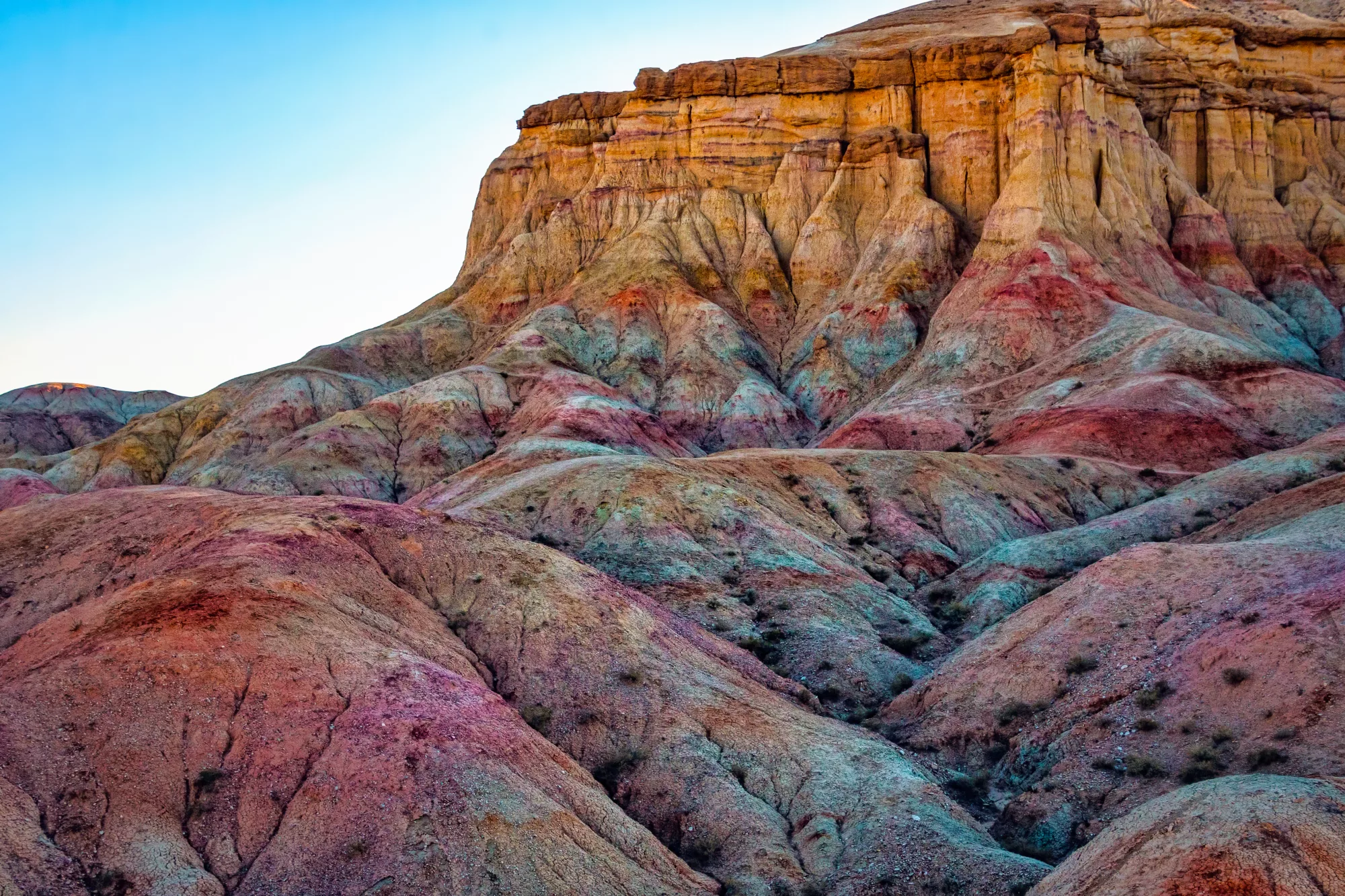 Mongolia is positioned in north-central Asia. Although its landmass is similar to that of western and central Europe, Mongolia is far from any ocean as Russia landlocks it to the north and China to the south. Around 3.4 million citizens reside in 1.6 million square km.
As a preferred trading partner of China, Mongolia's economy has accelerated in recent years. It provides investors with preferential market access via two trade agreements to eight countries with nearly 3 billion consumers. Mongolia remains one to watch.
3. Western Sahara
Western Sahara has a population density of two people per square kilometer (six people per square mile).
As you might tell from its name, Western Sahara is located in the Sahara desert and is sparsely populated. Its approximate 266,000 square kilometers houses around 587,000 residents. This territory is in northwest Africa, next to the Atlantic Ocean on the west and northwest, Morocco on the north, Algeria in the northeast, and Mauritania on the east and south.
There are better countries to invest in in Africa. Firstly, because it is a disputed territory that Morrocco lays claim to, causing instability.
 2. Falkland Islands
Falkland Islands has a population density of 0.31 people per square kilometer (one person per square mile).
The Falklands is a British Overseas Territory in the South Atlantic Ocean. This island group is situated about 480 km (300 miles) northeast of the southern tip of South America. One of the lesser densely populated places, close to 3,800 people live in around 12,000 square km, although the population is swelled when cruise ships heading south to Antarctica break up their journey with a stop.
The Falklands have been British territory since 1833 and were the subject of a war with Argentina in 1982.
1. Greenland
Greenland has a population density of 0.14 people per square kilometer (0.36 people per square mile).
With such a low number of residents per square kilometer, Greenland is the least densely populated country in the world. Just under 57,000 people live in a 2.2 million square kilometer space. Greenland is the world's largest island in the North Atlantic Ocean and is part of the Kingdom of Denmark.
Its Atlantic coast is home to more fjords and glaciers than human inhabitants. Humpback whales, musk oxen, narwhals, and polar bears also outnumber people. The island is looking to jumpstart its tourism industry and there are also investment opportunities in energy, seafood, and water.
Least Densely Populated Countries Conclusion
In descending order, here is our list of the least densely populated countries in the world:
Mauritania
Canada
Guyana
Suriname
Libya
French Guiana
Iceland
Australia
Namibia
Mongolia
Western Sahara
Falkland Islands
Greenland.
Go Where You're Treated Best
Even the least densely populated territory can offer potential, if you know exactly where to look.. Change your mindset from seeking fortunes in cities to tapping into the potential of frontier markets and untapped resources.
The lesson here is that sometimes the road less traveled can lead to best results. So don't just blindly follow the herd. Become a client, and we'll show you how to go where you're treated best.
Least Densely Populated Countries FAQ
Which Country Has the Least Dense Population in Africa?
Western Sahara. It has a population density of two people per square kilometer. Approximately 266,000 square kilometers of space is home to around 587,000 residents.
Is Canada More Sparsely Populated Than Australia?
No. The second largest country in the world by area has a population density of four people per square kilometer. Australia, by contrast, has a population density of three people per square kilometer.
What Is the Emptiest Country in the World?
Greenland. 2.2 million square km houses around 57,000 inhabitants. That's a population density of a mere 0.14.
Investing capital in a less densely populated country is brilliant business sense. We can help you find a frontier market and a more tolerant government. Let us guide you on dual citizenship, investment opportunities, and taxes.