This article discusses the seven underrated but excellent cities for expats and nomads in 2023.
With the whole world at your disposal, it doesn't make sense to stay where you were born.
Several cities have become well known among nomads and expats as the place to be: Singapore and London – the usual suspects. And in nomad circles: Lisbon, Bangkok, and Medellin.
All of these are wonderful cities in their own right, but at Nomad Capitalist, we like to find the underappreciated and the hidden gems of the world.
If you want to make unique experiences through a holistic offshore strategy rather than going where everyone goes, set up a call with us today. We'll help you go where you're treated best.
1. Seoul, South Korea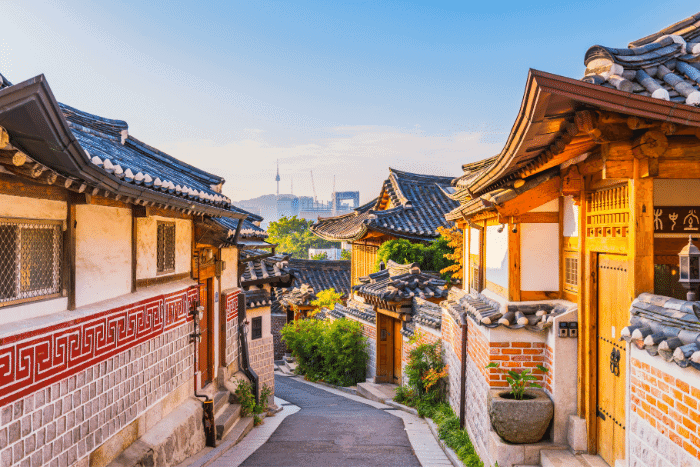 Over the last decade of helping people immigrate to the country of their dreams, we've noticed that many people love Japan and China. They love going to Tokyo, Beijing, or Shanghai.
However, Japan is notoriously anti-immigration. You can go as a tourist, but staying there permanently can prove to be difficult.
It's a great place to visit, but for a place to live as an expat, unless you have a job there, it is a little more difficult.
As for China, many people are leaving, especially expats who have difficulties with the government and running a business there.
But what people don't appreciate is that you can have all the things that make Japan and China charming and desirable whilst being in the same geographical area by going to Seoul in South Korea.
Seoul is a vibrant place. It has the charm of Japan and China because both cultures have influenced the country for hundreds of years.
Besides that, they are rather well-developed, so their infrastructure is top-notch.
If you want to live there, they offer special immigration options for investors.
From a tax perspective, they also have an expat tax scheme.
You won't pay zero or even low taxes, but you will only pay a moderate amount.
The city is not on many people's radar, but if you like that part of the world, it should be on yours.
Learn How to Get a South Korean Residency and Citizenship.
2. Kuala Lumpur, Malaysia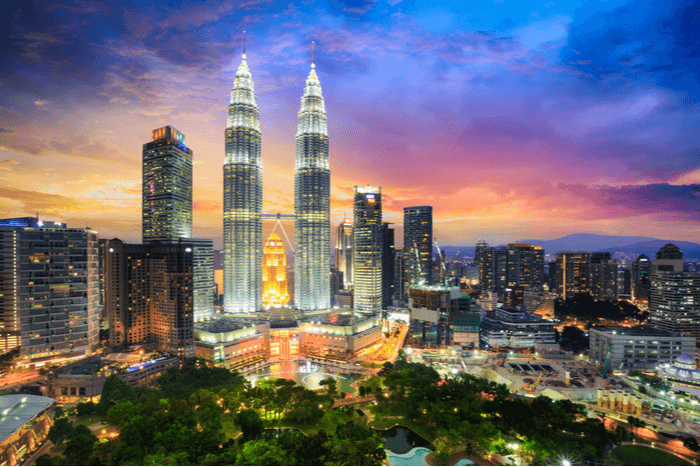 Kuala Lumpur is dramatically underrated.
Overall, Malaysia is tax and immigration-friendly. You can invest, start a company, get a job, and live in Malaysia much more easily than other countries in Southeast Asia.
Of course, it's not perfect – nothing is.
There are great consumer conveniences; you could travel around the region, and you have endless restaurants, shopping, and friendly people from all around the world.
Besides that, Malaysia is the only country in Southeast Asia where foreigners can own landed property. And it gets even better as apartments are bigger than anywhere else in the region.
It's really good value for money.
The reason that it's so underrated is that its tourist scene pales in comparison to the likes of Singapore, Thailand, and the like. It might not seem like it initially, but this is excellent news for you.
Life and travel are two different situations – for much the same reason that you wouldn't want your house next door to a club that goes on at all hours of the night.
So, if you're looking for a place to spend time or to live or to use as part of your trifecta, Kuala Lumpur should definitely be on your list.
Many people come here and love it more than they expect they would. Discover this Hidden Gem for the Asia Expat.
3. Taipei, Taiwan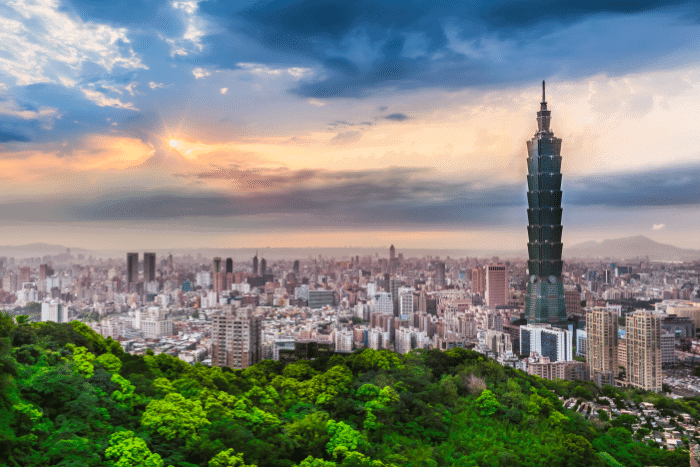 If you're looking for a more traditional East Asian influence rather than Southeast Asian, Taipei is a good option.
It offers a good mix of Taiwanese or Chinese influence from a bit further south. The city is a melting pot of cultures with people of all religious and cultural backgrounds.
It's not necessarily cheap to get a residency there, but there are some business options.
If you want a safe and calm life, Taipei is the city for you.
Taipei is the second safest city in Asia and is even number four on my list of The 10 Safest Cities for Nomads and Expats.
4. Belgrade, Serbia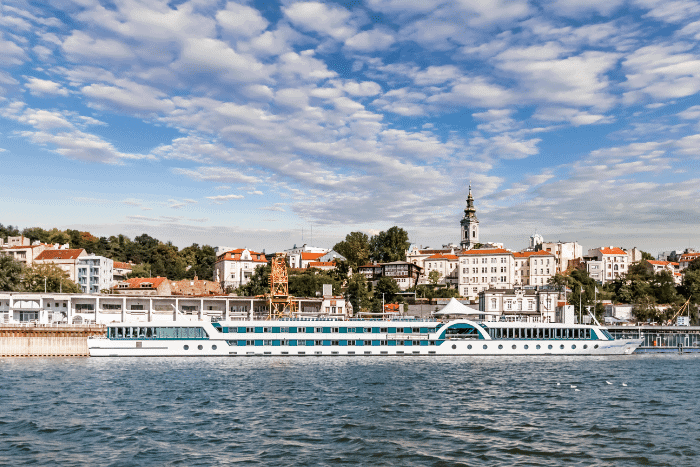 For our fourth choice, we will move over to Serbia in Europe.
Belgrade is among our favorite cities in Europe as it has vibrancy and life to it, unlike the rest of Europe, which is slowly dying and stagnating.
It doesn't have the hustle and bustle of Asia, with sixty-story buildings, but it does have that entrepreneurial zeal of Asia mixed with just enough of the European vibe— including great restaurants and a cultural scene.
It's also highly affordable, you can purchase property, and they're flexible on immigration. So you don't need a ton of money to go there to enjoy the excellent value and great company.
The reason Belgrade is not on most people's radar is that you can drive a couple of hours and get to Budapest, which most know about.
European nomads go to Budapest because it's within their border and it's "safe."
However, Belgrade is one of the most underrated European capitals precisely because it is not in the EU. Therefore, it is worth considering.
Learn more about this fantastic city in The Nomad Guide to Living in Belgrade, Serbia.
5. Dublin, Ireland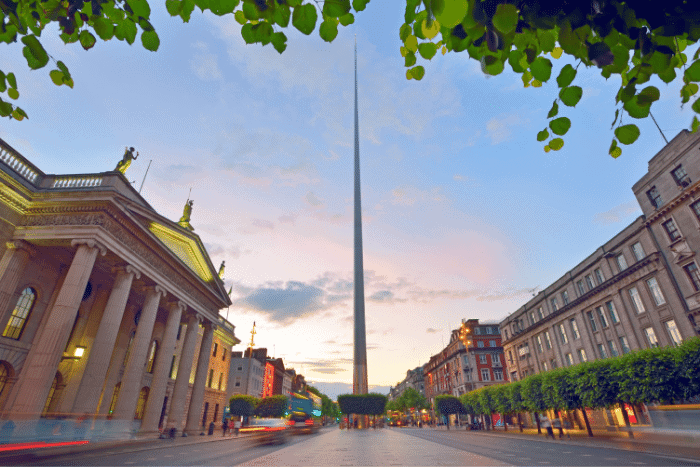 Dublin has drawn a lot of attention from people with remote jobs, as it's great if you're looking for something calm and more slow-paced than other contenders from the Anglosphere.
This shows in the fact that it's rather straightforward to get in compared to the UK, the US, or Australia.
The Emerald Isle really lives up to its name, as this small city is very green and bursting with life.

You can get residency in Ireland as a start-up entrepreneur, or if you have Irish ancestry, you could go for full Irish citizenship so you could drop in and visit the country any time you like.
6. Mexico City, Mexico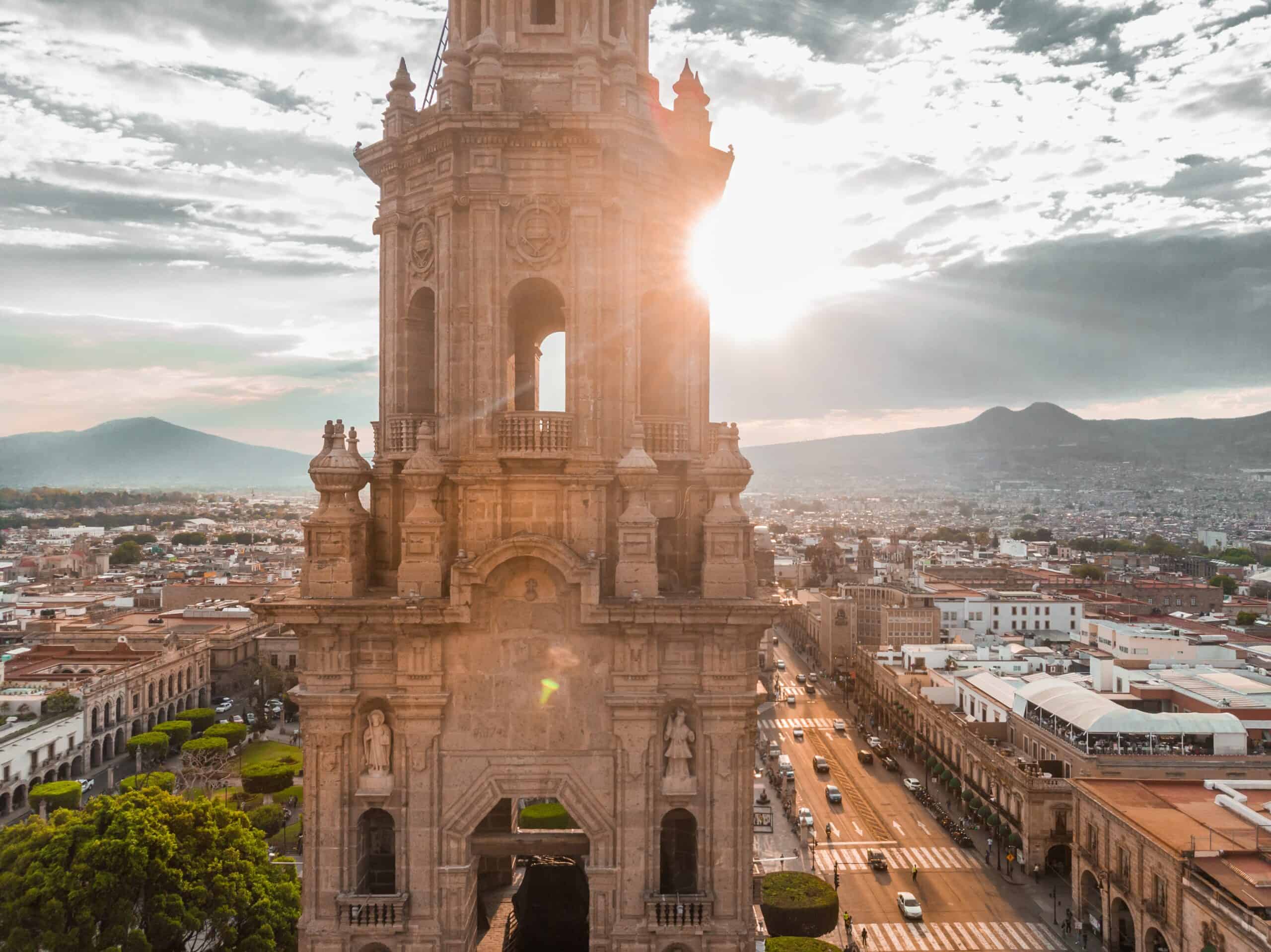 Now we go to the Americas.
Everyone's heard about Mexico City, especially Americans, but it might raise some eyebrows when they see it on this list.
When people go to Mexico, they go to Tulum, Playa Del Carmen, Puerto Vallarta, or Acapulco, but not Mexico City.
Despite being the New York of Latin America, as well as the largest city in Latin America, Mexico City gets a bad reputation.
Of course, there are bad areas, just like any other place. But if you go to neighborhoods like La Roma, Condesa, Chapultepec, and Polanco – which are so large they could almost be considered towns in their own right – the situation is very different and pleasant.
Mexico City also boasts excellent food – the sheer variety and quality are staggering, and they have cuisine from all around the world.
Besides that, the cultural life is excellent, it has among the most museums of any city in the world, and also has theatres and operas.
It's also worth mentioning that there are great real estate deals there.
Overall, the city is affordable, has amazing food, super-friendly people, and a language that is relatively easy to learn.
Learn more about this fascinating city in our Nomad Guide to Living in Mexico City.
7. Bogota, Colombia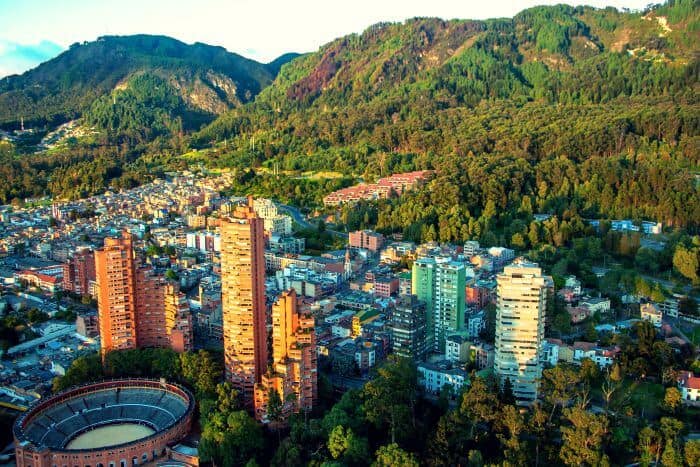 As a rule of thumb, we usually prefer capital cities, as these are the places where people come to live and work from all over the country and the world, so there is a built-in demand.
So, despite what others might say, we prefer Bogota over Medellin.
In this city, you've got so many museums and excellent restaurants, all with beautiful scenery as a backdrop. We also have an article on living there.
It bears saying that it's not as fast-paced as Mexico City or places in Asia – it's a little slower.
But it doesn't get enough love.
The Bottomline

Our CEO, Mr. Henderson, has traveled to and spent considerable time in every single one of the cities on this list over the last decade and more.
By all means, they deserve more attention than they get.
Are they all the tax-friendliest places on earth? No, but many are.
It's a big world out there, and once you step onto the road, there's no knowing where you might be swept off to. Where's your adventure heading?

If you want to go where you're treated best, set up a call with us today, and we'll help you do that.