This article will take an in-depth look into Malaysia's tax residency, how to establish it, and its benefits. We will also discuss the criteria for establishing tax residency status in Malaysia.
Why would anyone want to become a tax resident in Malaysia? Simple. Low taxes, foreigner-friendly property ownership laws, not to mention its beautiful scenery and diverse culture.
Even if you're not interested in establishing tax residency in Malaysia, it's still an excellent investment option. That's why we've named it one of the top five Asian countries to invest in.
Want to figure out how to become a Malaysian tax resident, enter the Malaysian market, or explore other options in the country? Nomad Capitalist is at the forefront of the hottest emerging markets.
Reach out to us and go where you're treated best.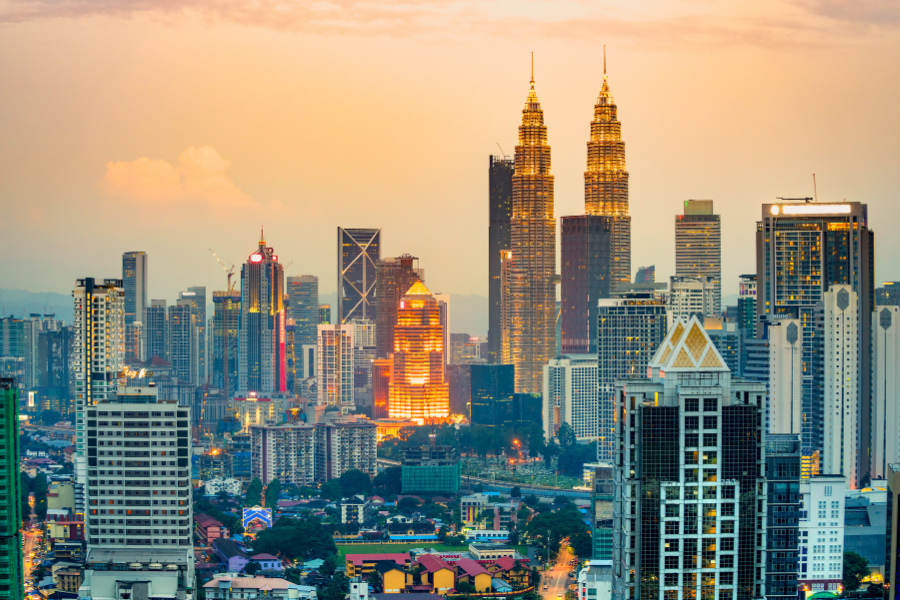 Malaysia – Country Overview
Situated in Southeast Asia, Malaysia comprises two non-contiguous regions, West Malaysia and East Malaysia. The capital, Kuala Lumpur, lies in the western region.
The current population of Malaysia is 33,436,260. The official language is Malay, but most people in the urban areas are bilingual and can speak English.
As a melting pot of cultures, Malaysia boasts a diverse mix of Malay, Indian, Chinese, and European cultural influences.
Malaysia – Economy
Malaysia took a 180-degree shift in the last half-century. From a developing country primarily dependent on raw material exports to one of the most stable and fastest-growing economies in Southeast Asia, Malaysia changed its direction completely.
Today, local and foreign investors and entrepreneurs know Malaysia as a business-friendly and expat-friendly jurisdiction with developed infrastructure and political stability.
In the last few decades, the country has introduced favorable tax laws, strengthened its private sector, and taken many other initiatives to make it as investment-friendly as possible.
Malaysia – Passport
A Malaysian passport offers visa-free travel to 167 countries, throughout Europe and Latiin America.
At ten years, the Malaysian naturalization period is long. However, Malaysia offers excellent programs like the MM2H visa that enables you to live there long-term.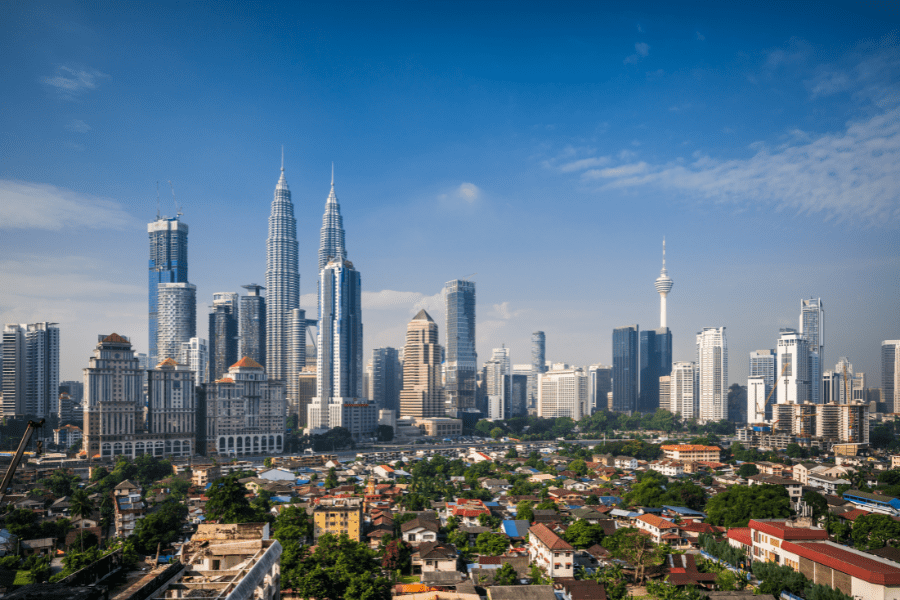 Tax Residency in Malaysia
Each country sets its own rules for tax residency – the most common among them is the physical presence test. In Malaysia, the Income Tax Act 1967 (ITA) provides detailed criteria for residence status.
You'll be considered a tax resident in Malaysia if you fulfill any of the criteria mentioned below:
182 Days Rule: You're physically present in Malaysia for at least 182 or more during the tax year.
Less than 182 Days Rule: You're physically present in Malaysia for less than 182 days during the year. However, you were physically present for at least 182 days in the second half of the previous calendar year or the first half of the following calendar year (excluding temporary absence for specific reasons).
90 Days Rule: You're present in Malaysia for at least 90 days during the calendar year and have been resident/present in Malaysia for 90 days in any three of the past four years.
No Physical Presence: You've been a Malaysian resident for the past three calendar years and will be a resident the following year.
Scope Of Taxable Income For Malaysian Tax Residents
Not long ago, Malaysia used to tax its residents and non-residents on their Malaysia-sourced income only (employment, self-employment, business income, director's fees, etc.). However, during the tabling of budget 2022, the government announced that starting January 2022, the government will tax the foreign-sourced income of Malaysian tax residents.
All foreign-sourced income remitted to Malaysia, regardless of its nature, including employment income, interest, dividends, rent, pension income, etc., became taxable.
The foreign income tax exemption was one of the most significant attraction points for foreigners moving to Malaysia, so naturally, that announcement came as a big blow to many.
However, the government recently announced a tax exemption on foreign-sourced income, providing temporary relief.
According to the latest amendment, foreign income received in Malaysia will not be taxed, provided it has been taxed in the country of origin. This tax exemption will be valid from January 1st, 2022, until December 31st, 2026.
None of this affects non-residents – their foreign income is still tax-exempt, regardless of any conditions.
Tax residents in Malaysia can claim certain tax reliefs and tax rebates. They're also taxed at a progressive rate ranging from 0% to 30%. Residents generally calculate the tax payable through self-assessment.
Tax non-residents are subjected to a flat tax rate of 30% on total taxable income. Certain types of income are also subject to withholding taxes. Moreover, they can't claim any tax reliefs or rebates.
How To Establish Residency In Malaysia
Now that you know the criteria for tax residence in Malaysia, let's briefly discuss some ways to enter, stay, and work there.
Entry Permit
An Entry Permit, also known as a Malaysian permanent residence permit, is available to specific categories of foreigners – investors, experts, professionals, and dependents of a Malaysian citizen (spouse and children under 6). A Malaysian Entry Permit may also be granted based on a Point System.
Let's briefly discuss the key categories below:
Investor
Must have at least a $2 million fixed deposit in a Malaysian bank
Withdrawal is allowed after five years
Spouses and minor children also become eligible for permanent residency after five years
Expert
Must demonstrate expertise recognized as "World Class" by any international organization
Must be recommended by a relevant Malaysian agency
Must demonstrate a certificate of good conduct from the native country
Professional
Must be recommended by a relevant Malaysian agency
Must demonstrate a certificate of good conduct from the native country
Must demonstrate outstanding professional skills in any field
Must have worked in any government or private agency in Malaysia for at least three years
Point System
The point system scores an individual based on age, qualification, duration of stay in Malaysia, familiarity with the Malaysian Institute, investment value, work experience, and proficiency in Bahasa Malaysia.
Those who score at least 65 marks are eligible to apply for the Entry Permit.
All categories need a Malaysian sponsor to apply for the Entry Permit.
Malaysian My Second Home (MM2H) Program
Probably the most popular Malaysian visa program, MM2H is a multiple-entry social visit visa allowing applicants and their dependents to live in Malaysia for up to ten years.
Malaysia has approved over 40,000 visas from 130 different countries under the MM2H program so far.
The program is open to all nationalities. The only notable requirement is meeting the financial threshold.
Applicants under 50 must prove that they have at least 500,000 MR ($117,757) in liquid assets and a fixed deposit or passive investment of 300,000 MR ($70654).
Applicants over 50 only need to prove that they have 350,000 MR ($82,430) in liquid assets and a passive investment of 150,000 MR ($35,327).
To read about further requirements and benefits, check out our ultimate guide about the MM2H visa program.
Labuan Work Permit
Labuan is a federal territory of Malaysia, and it's known for its financial services. In fact, it's nothing short of Asia's hidden gem for offshore company incorporation.
Labuan work permit is initially valid for two years and can be renewed for another two to three years.
The work permit allows foreigners 100% business ownership. Moreover, it can grant a yearly multiple-entry visa for family members of business owners.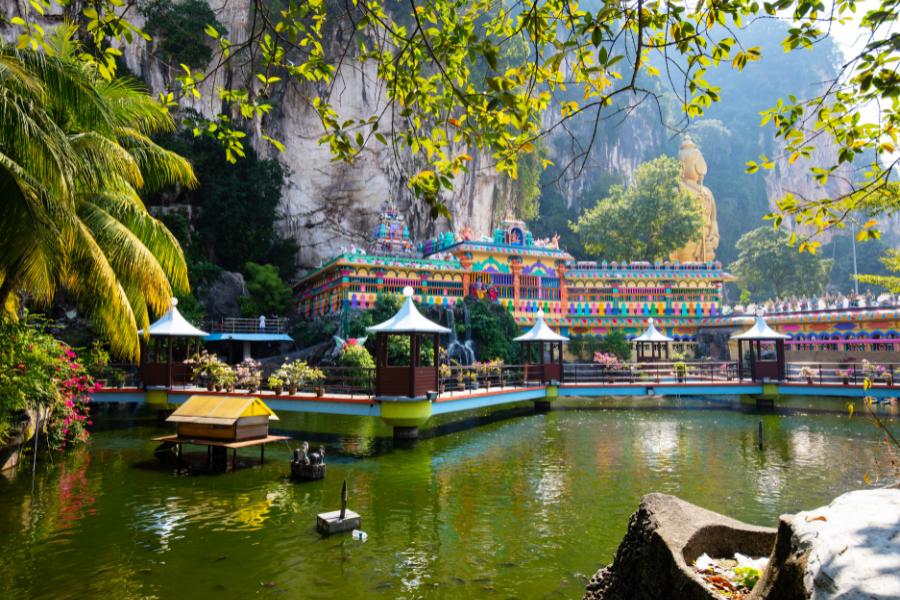 Should You Consider Establishing Tax Residency In Malaysia?
Considering all the tax benefits, fast-growing economy, and foreigner-friendly environment, Malaysia is a big hit with many expats. Add in Labuan, Malaysia's best-kept secret, and the deal only gets sweeter for foreign investors and entrepreneurs.
Moreover, Malaysian income tax rates are progressive, and you can benefit from many tax exemptions introduced by the government and the tax authorities.
Malaysia has also entered into Double Taxation Avoidance Agreement (DTA) with over 70 countries.
Considering all that, if you must pay tax, Malaysia is an excellent jurisdiction to do so while benefiting from an array of tax exemptions and other perks.
Eager to enter the Malaysian market? Get in touch today, and we'll help you find your second home in this beautiful Asian country.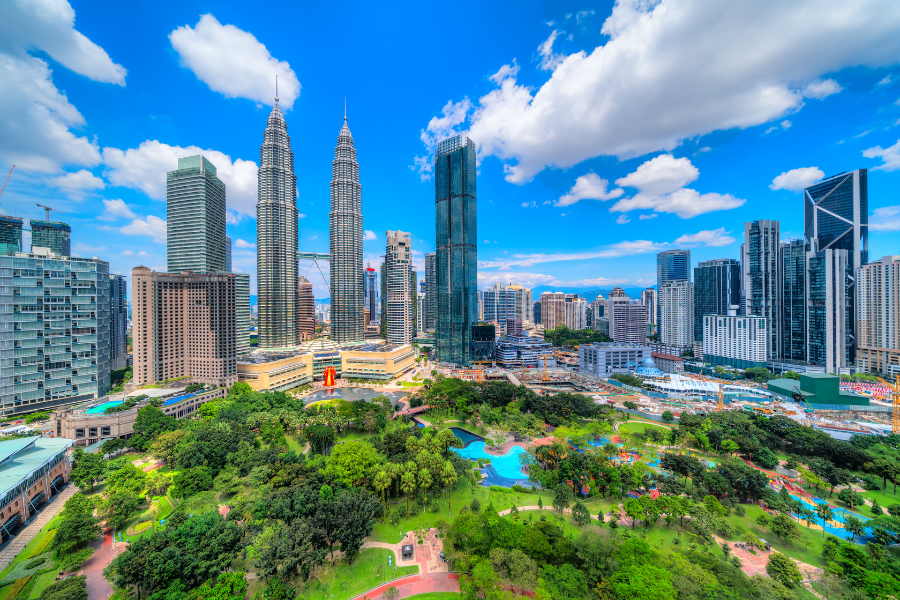 How To Establish Malaysia Tax Residency In 2023: The Ultimate Guide Faq
Can You File Taxes Online In Malaysia?
As a first-time tax-filing individual in Malaysia, you must register your profile at the official website of LHDN and retrieve your tax reference number. Afterward, you are required to visit any LHDN Office to get your PIN.
Once you have your tax reference number and PIN, you can easily file your tax return online.
Does Malaysia Tax Capital Gains?
Malaysia doesn't tax capital gains except those received from selling real property or shares in closely controlled companies with substantial real property interests.