Asia is the up-and-coming destination for business and investment.
The past half-century has been a turning point for much of Asia in which it has performed a complete 180-degree shift and emerged as a force to be reckoned with in several areas, like economic growth, ease of doing business, investment opportunities, affluent lifestyle, etc.
Asian countries lie in the top ten of the largest economies, best passports, largest manufacturers, and the largest consumer bases in the world.
With figures like these, investing in Asia is a no-brainer for local and foreign investors.
That's why we've prepared a list of the five best Asian countries to invest in if you want to be a part of this up-and-coming region full of thriving culture, beautiful countries, and exciting opportunities.
Best Asian Countries to Invest in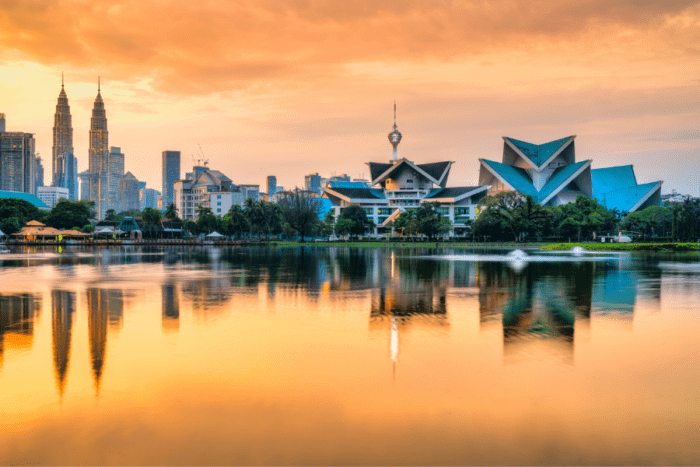 If you're fond of quantity and diversity in your investment portfolio, you'll love Asia.
With over 4.5 billion people, it makes up over half the world's population and has a wide array of different countries to choose from.
Asia is far more than just East Asia or Southeast Asia. It is a vast continent comprising 48 countries, according to the United Nations – spanning from Turkey on the Western end to Japan on the Eastern end.
Asia offers a diverse range of countries – each with its own investment potential and level of development.
Of course no country is perfect for everyone. Your individual circumstances and risk profile play a significant role in choosing the best investment route and destination.
Keeping that in mind, let's discuss the five best Asian countries to invest in.
(The countries mentioned below are in no particular order)
Vietnam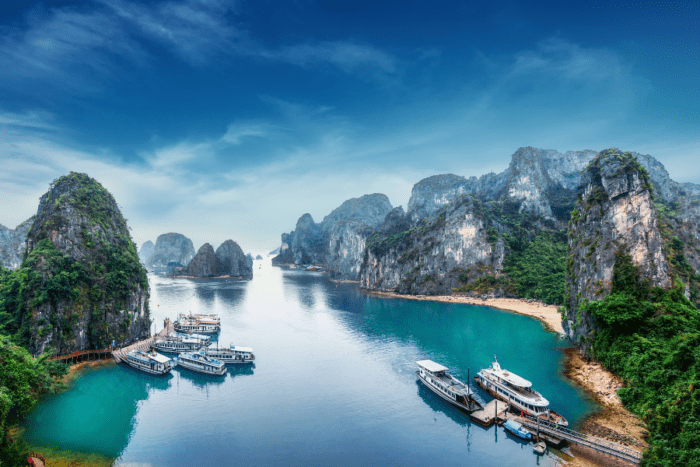 The first country on our list is Vietnam. Vietnam is a Southeast Asian country known for its sprawling rivers, beautiful beaches, and bustling cities.
The country shares its land and maritime borders with China, Laos, Cambodia, Thailand, and Malaysia.
So why are we discussing Vietnam instead of its gigantic and prosperous neighbor China?
Lately, capital is being moved out of China, primarily into the neighboring countries. The reasons include frequent and strict travel restrictions imposed by the Chinese government and rising costs.
Many locals and foreigners are also leaving because they're unhappy with how the Chinese Communist Party manages things.
Everything's getting more expensive in China, from labor to utility costs. In essence, China has lost the investment potential it used to boast about.
Canada and Mexico are usually the first options for people looking to leave the US. Similarly, Vietnam is among the primary alternatives to set up shop or transfer capital for people leaving China.
As a result, leading companies worldwide, like Nike and Samsung, are setting up shops in Vietnam, boosting Vietnam's manufacturing sector.
If you want an in-depth analysis of the entrepreneur culture and venture capital scene in Vietnam, you can read all about it in one of our pieces on Vietnam.
With a consumer base of nearly 100 million people, Vietnam is undoubtedly a good investment spot.
Although, it's not all rainbows and butterflies – especially if you're interested in real estate investment. As a foreigner, you can't own freehold land in Vietnam.
Whether you're a local or a foreigner, you can only leasehold a piece of property or land for up to seventy years. The state owns all Vietnamese land.
This, of course, isn't ideal for real estate investors since they have to think long-term (at least seventy years of property value) while investing in Vietnam.
You can also invest in Vietnam via stocks – however, it may be trickier than other investment routes.
You'll need a brokerage account in a nearby financial hub like Singapore or Hong Kong to access the Vietnamese stock market. You may even need to travel to Vietnam and open one there.
Stocks in Vietnam have taken a dip in the past six months making for an excellent buying opportunity for investors.
Singapore
Singapore is one of the wealthiest nations in the world, with some of the highest numbers of UHNWIs. In fact, Singapore's UHNWI population is predicted to grow by a staggering 270% by 2026.
So naturally, the entry price in Singapore's real estate or stock market isn't low, but it may be worth it with strategic planning.
No list of Asia's best countries would be complete without the mention of Singapore. It has one of the best passports in the world. Moreover, it strives to provide nothing but the best when it comes to safety, security, health, and infrastructure.
The Heritage Foundation ranks it the freest economy in the world – if that doesn't excite foreign investors, we don't know what will.
On average, properties in Singapore cost US$ 20,000 per square meter, which is higher even when compared to real estate prices in famous capitals like New York, London, or Paris.
Considering its popularity, Singapore is an excellent spot to invest in real estate. However, you may find the average yield on the lower side.
Considering its passport strength and travel freedom, if you want to become a resident or a citizen of Singapore, we have an ultimate guide discussing PR and citizenship in Singapore in detail.
Singapore's stock market provides an excellent primary spot to access not only Singapore but all of Asia. Having a brokerage account in Singapore allows you to trade stocks in emerging markets all over Asia, like the Philippines, Malaysia, etc.
Why is that important? Because these countries aren't accessible through a brokerage account in the US or Europe.
Even an interactive brokerage account, famous for providing access to more countries worldwide than practically any other brokerage account, can't access these countries.
Malaysia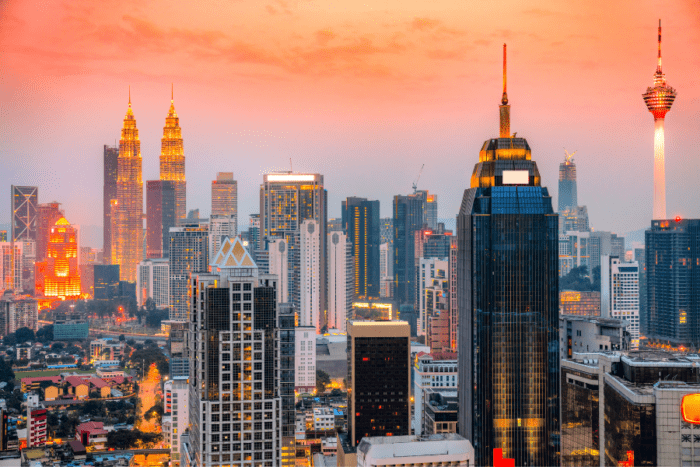 The third country on our list is Malaysia, which is Asia's hidden gem. Malaysia is one of the easiest countries in Asia to make a foreign investment into.
It's one of the few countries in the continent where foreigners can own freehold property with very few restrictions.
If you want to own a property in the Philippines, Thailand, or even Singapore (apart from a few rare exceptions), you can only buy freehold condos in your name. Landed property is off-limits to foreign investors.
Whereas in Malaysia, you can practically buy any form of land as a foreigner. The best part is that property investment in Malaysia may qualify you for visa programs like the MM2H visa and other similar incentives.
If you're interested in making Malaysia your home and acquiring a visa, read our ultimate guide about the MM2H visa, in which we discuss its eligibility, minimum investment, benefits, and everything in between.
If you want to own land in Asia, but Singapore isn't working out for your portfolio, then Malaysia is a solid option – that too at a tenth of the price of Singapore real estate.
Although it's getting harder by the day, you can still find property in the middle of Malaysia's capital Kuala Lumpur for US$2000-US$3000 per square meter.
With property prices like that, the right to own freehold property, and fast-track to visa programs, Malaysia may be the best option for many foreigners looking to dive into the Asia Pacific region.
Cambodia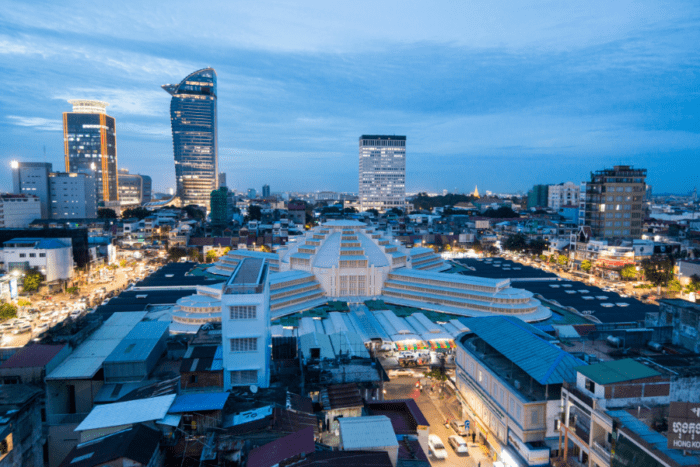 We've talked about Vietnam. Now, let's talk about its neighbor, Cambodia. Despite its brilliant growth, the country is still one of the most underrated countries in Asia.
Cambodia is one of the fastest-growing Asian countries with excellent economic development. The country's GDP has been growing over 7% on average consistently for the past ten years.
Many people compare Cambodia to the Thailand of the 1980s because of its similar development stages.
Frontier markets are usually known for their business scene and investment culture. However, what makes Cambodia different is that in addition to all that, it offers unique religious architecture and spectacular natural beauty.
Angkor Wat, the Cambodian temple complex, is the largest religious monument in the world – it's also a UNESCO World Heritage Site.
Cambodian tourism pulls a significant chunk of foreign exchange for the country. Millions of tourists visit the country each year to explore its culture, traditions, and beautiful sites.
Moreover, Cambodia offers one of the easiest and cheapest residencies in the world.
With only ten listed stocks, the Cambodian stock market is small but growing. You'll also need to visit Cambodia to set up a brokerage account so getting into the Cambodian stock market isn't the most convenient investment route.
The Cambodian real estate market, however, has a lot of potential. Currently, you can buy centrally-located property in the nation's capital Phnom Penh for US$1000 per square meter.
Property prices like these may be harder to come by as time passes and demand increases. However, Cambodian real estate prices are currently relatively low by regional and global standards.
In comparison, property prices in the capitals of nearby countries like Vietnam or the Philippines are, on average, four times higher.
In essence, the real estate market in Cambodia has strong appreciation potential and high rental yields(5-6% yields are easier to come by).
Philippines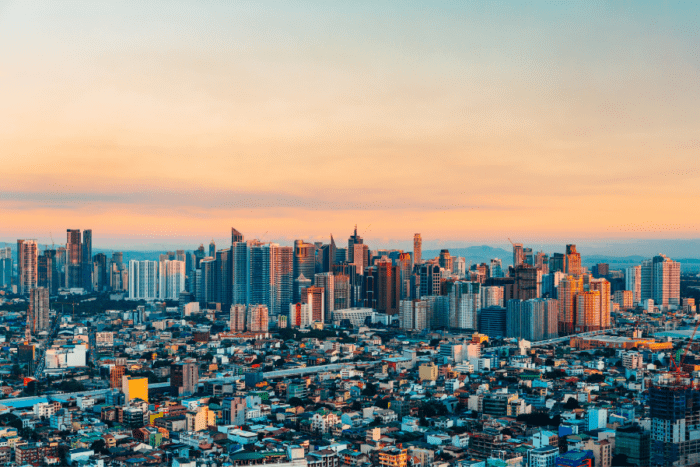 The Philippines is another Asian country where you can get residence through real estate investment.
However, like many other countries in the region, you can only buy freehold condos in the Philippines as a foreigner.
The Philippines offers a primary base for company incorporation in Asia since foreigners can enjoy 100% corporate ownership regardless of the type of company they're running.
If you don't want to travel to the Philippines and set up an active business on-site, you should consider the Philippines Stock Exchange.
You can access the Philippines Stock Exchange through a brokerage account in Singapore. The stock exchange is very lucrative right now, and there are a lot of exciting deals for prospective investors.
As far as the business environment is concerned, there are a lot of Philippines corporations with excellent growth prospects.
The country's demographic trends also play a significant role in its growth since the median age is only 25, meaning that most of the population is young, of working age, educated, and skilled.
Why Should You Invest in Asia?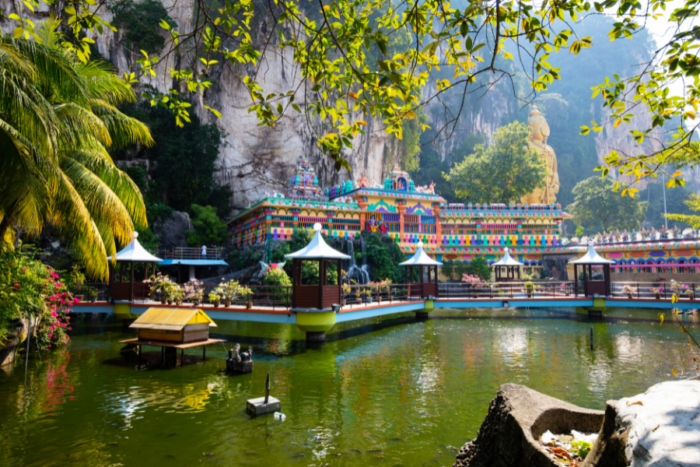 If we could describe Asia in one word – it would be abundance.
Asia boasts its abundance in various ways. From its sheer population and thriving business culture to its diversity, it strives to wow locals and foreigners alike.
We have mostly mentioned the countries surrounding the South China Sea but Asia, as a whole, it's a region full of untapped potential.
A bonus point for the countries mentioned in our list is their demographic trend. The average age in most of these countries ranges from 25 to 35.
Such a young median age indicates an increase in urbanization, services demand, and a skilled, educated, and youthful workforce.
Considering the low entry price, unique architecture, natural beauty, and thriving business and investment culture, Asia is a force to be reckoned with.
When it comes to investing in Asia, the question isn't whether you should – it's when and where you should invest in the continent.
This article discusses our top picks. However, an investment portfolio is subjective, and you should always invest after careful planning and analysis of your risk profile.
Interested in Asia but confused about the best spot or investment route? Whether you're looking to make a foreign direct investment, deal in stocks, or get a visa through real estate investment, we can help you navigate your best way into the continent.
All you have to do is reach out, and we'll make your dream of financial freedom a reality.