Reporting from: Ha Long Bay, Vietnam
The views in Halong Bay are gorgeous. Think Norwegian fjords meet tropical jungle and warm waters. So you must forgive me for the lateness and brevity of this post; there are so many gorgeous views to see and swimming, kayaking, and partying to do that it would be a shame to miss out.
The other day, I met with some investment experts in Hanoi. We spent an hour or so talking about the types of businesses that are setting up shop here in Vietnam, including a lot of big brands eager to access a new emerging market of eighty million people.
After all, this is a country that is about to open its first ever McDonald's.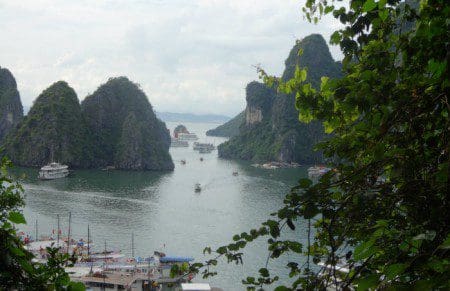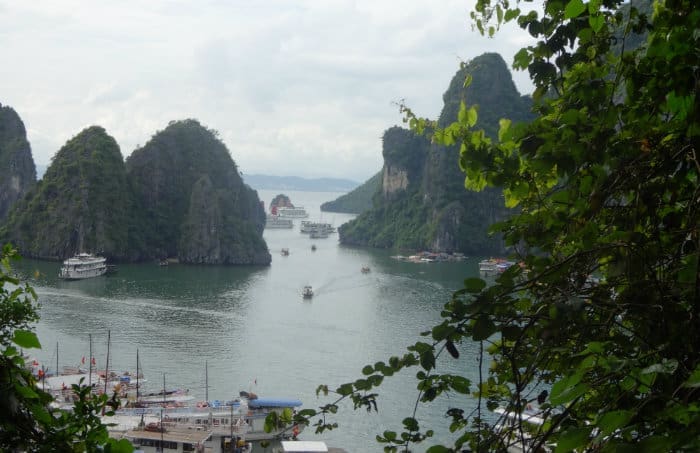 The one thing the guys over at Vietnam Investment Network kept bringing up with me was infrastructure. They believe companies that can help feed the beast that is the ever-expanding need for more roads and better buildings will be very prosperous in the years to come.
On the way to Halong Bay, I began to get an idea of what they were talking about.
Despite being all of 91 miles from Hanoi, it took nearly five hours to reach this paradise – even without much traffic. Despite being the top tourist draw in the entire country, there is no real highway to get here. It's all by city road – some bumpy, some not – through small villages and provinces.
At one point, I remember thinking "someone ought to build a new, nicely paved toll road and market it to tourists as a way to spend more time enjoying the sights and less time stuck in tourist tschotscky shops in small towns".
While the drive to get to the sea wasn't the worst I've experienced, it certainly did drag on. There's only so much time you can spend being excited looking at lush green rice fields.
A lot of businesses aren't doing so well in Vietnam now. Thousands of locally-owned companies were shuttered last year due to the slow down in the economy (a slowdown to all of 5.5%, mind you).
But looking around, I tend to agree with the investment gurus, that infrastructure will be the big play for investing in Vietnam. Just as it will be a great play in other emerging markets.
One local, for instance, told me that it was decades after the French got booted from power before the government got the railways running smoothly again. I think the Vietnamese government has learned that lesson now, but it goes to show that there are always opportunities.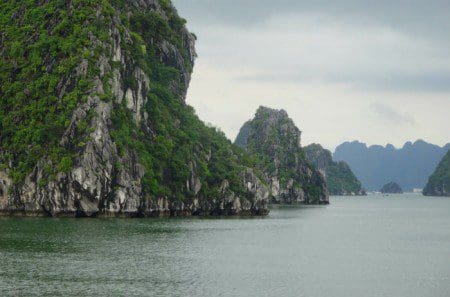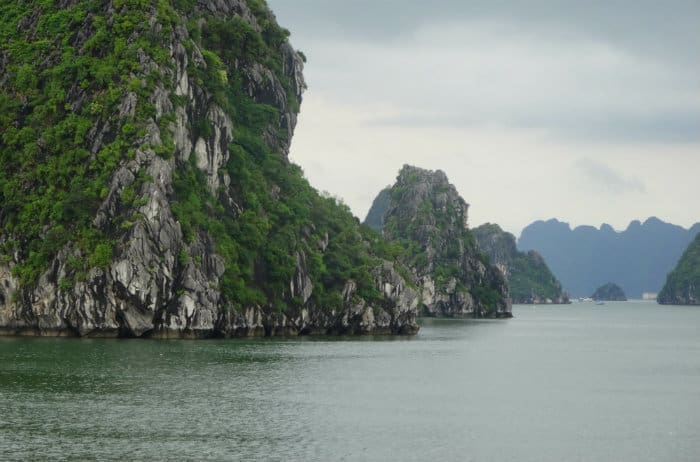 It's not like the place is a bunch of dirt roads. But like any emerging nation, there will be plenty to be done. My contacts say one of the best ways to participate in this will be to serve the big players in some way. For example, a company that makes a specific tiny part for cell phones could serve a large cell phone maker here. After all, the big companies will still rely on local suppliers.
Generally speaking, Vietnam is rather technologically advanced, with relatively fast internet connections and good mobile coverage. (I made a few calls driving through the villages on the way here, without an issue.)
But having struggled to hold my Macbook in my hands on an endlessly pock-marked road on the way here, I know billions will need to be invested to make Vietnam a world-class player in this region.
If you have patience and a bit of a penchant for adventure, it might be a place worth checking out. And the views from my current perch are hard to beat.
Now, if you'll excuse me, I've got a drink called "Halong Love" waiting for me. That has to be good.