Have you thought about moving to another country as a way of boosting your success as an entrepreneur?
There is plenty of research and corresponding statistical information on where the world's most entrepreneurial countries are, including The Global Entrepreneurship Monitor annual report (GEM report). To make it easy, We've pulled together this overview of the world's most entrepreneurial countries.
As usual, these studies are incredibly biased and Western-centric and not in line with going where you are treated best.
While these types of indexes are useful and examine various factors you should consider when looking at entrepreneurialism across the world, this list is compiled mainly from our experience and research to define what we think are the world's most entrepreneurial countries right now.
Here, we will share our thoughts on where young entrepreneurs should live and where you can actually reduce your taxes.
At Nomad Capitalist, we believe that going where you are treated best not only improves your lifestyle and happiness but also your motivation and competitiveness as an entrepreneur.
Become a more agile entrepreneur.
Our founder, Andrew Henderson, has been living and working all over the world for the last 17 years. We have learned firsthand that accumulating more wealth and capital while you are starting out is the secret to getting ahead. Get started as soon as possible.
Different Views On What Countries Are The Most Entrepreneurial
Let's very briefly look at the GEM report. It highlights a number of key stats around entrepreneurial activity across the world.
It shows the most entrepreneurial countries in the world, based on the percentage of the adult population in each country engaged in entrepreneurial activity. This year's report identifies the United Arab Emirates as the most entrepreneurial country in the world, with one of the fastest growing economies, India in 4th place, and the small Western European nation of Netherlands in 5th place.
You may be surprised that the United States usually scores low on such reports. The latest GEM report placed the US down at #15 for entrepreneurialism.
While the US is a global leader in many areas, despite claims of being the best in the world, we firmly believe that entrepreneurship is not its strength.
By way of comparison, more than one in eight in the United Arab Emirates were new entrepreneurs who anticipate international customers, twice the level of the United States.
While the country's identity is rooted in the American Dream of owning your own business, only 1 in 7 Americans plan to start their own business in the next three years, compared with close to 50% of people in places like Qatar.
Our picks give a more realistic assessment of where a nomadic entrepreneur could live and work.
Preparing For Your Future
If you're serious about starting your own business, now is the time to start growing a business and protecting your wealth in order to stay ahead of the herd.
Establishing a viable business as soon as possible is one of the best ways to ensure your future. If you're going to create something, it's best to protect it and allow it to grow in an offshore jurisdiction with favorable business ownership laws and regulations.
Some of the world's most entrepreneurial countries find themselves that way simply by virtue of being underdeveloped and lacking other opportunities.
India, Indonesia, and the Republic of Korea are growing economies in the GEM top 10. While the study's numbers are interesting enough, what drives them is even more so. Cultural factors, governance, and geography all play a role.
When it comes to motivation that drives entrepreneurial activity, "to build great wealth or very high income" was often a more popular choice than "to make a difference in the world," with a higher proportion agreeing, especially true of European countries. The Global Report noted that wealth generation remains a formidable driver of entrepreneurial activity.
Another interesting way of looking at this is how entrepreneurial a country (or the experts there) sees itself. Of course, internal experts may look at different factors compared to an outsider looking in. Perceptions within countries about their entrepreneurial values are very interesting.
When it comes to governance, the ratings from these experts (for the most part) back up what we have been saying for a long time about the best countries in the world in which to do business.
What Are The Most Entrepreneurial Countries In The World?
With the research available and years of experience and with a focus on perceptions of government regulation, here are my top-rated countries, by continent (in no particular order) for the ease of entrepreneurial business:
Africa
Morocco
Morocco is an African nation worth keeping an eye on because of the growing optimism for entrepreneurship.
Sitting at the northwestern corner of the continent, Morocco is flanked by Algeria and the Western Sahara. Morocco has become one of the top countries in Africa to do business or invest in, and the optimism for entrepreneurship here is encouraging.
Morocco placed 35th out of 51 economies on the latest GEM report and, over the past four years, has been making substantial efforts to improve its entrepreneurial environment, and indications are efforts are paying off.
Asia and Oceania
United Arab Emirates
The United Arab Emirates ranked at the top of the Global Entrepreneurship Monitor Global Report. Entrepreneurship is a high priority of the Gulf nation, with a recently launched project targeting the next 50 years of development.
The UAE continues to enjoy a high level of investment and government commitment. The ratio of those starting a business is more than five to one in 2022. However, turning these many new startups into established businesses is a challenge.
Depending on your business, there are a few benefits for startups and entrepreneurs. There are different types of companies that you can set up. The downside of the UAE is that it is not an inexpensive residence or offshore solution as an entrepreneur, and there is no real citizenship option.
Indonesia
Opportunities for entrepreneurship and nomads in Indonesia have been growing in the past couple of years, so, unsurprisingly, it has scored high on the latest GEM index at 7th.
With around three out of four reporting a reduction of household income and reduced access to entrepreneurial finance elsewhere, Indonesians intending to start a new business in the next three years rose to 33%. Unsurprisingly, two leading motivating factors are "to build great wealth or very high income" or "to earn a living because jobs are scarce."
Although Indonesia, particularly Bali, has long been popular, it doesn't have the cleanest tax and immigration process, and having a reliable business partner here is vital. Travel and tourism have long been the key to Indonesia's economic growth, and in terms of future investments, it may be one to keep an eye on.
Singapore
Compared to Indonesia, Singapore is more open towards foreigners with a more flexible visa policy. The ease of doing business in Singapore is very high – whether it's opening a company in 3 days or a bank account in an hour.
Singapore has one of the freest economies in the world and has positioned itself as a global financial center. With years of positive economic growth and an unemployment rate of under 3%, Singapore's policies are working.
This Southwest Asian nation has become one of the most attractive places for high and ultra-high-net-worth individuals to move and store their wealth. However, moving to Singapore has become a lot more costly, as its global investor program just become four times more expensive.
Singapore' is one of the world's most tightly packed entrepreneurial ecosystems,' and it's true that new business development is a big financial player there. We have always been impressed by the creativity and forethinking shown by the business people we meet there.
Americas and The Caribbean
Colombia
Economic growth in Colombia reached over 7% in the past year, and it is now Latin America's fifth-largest economy. Its capital, Bogotá, has been named one of the hotspots for startups.
In line with Colombian culture, informality is high, with just over a third of new entrepreneurs and just over half of established entrepreneurs being registered formally.
Unlike their neighbors, Brazil and Chile, a relatively high amount of new entrepreneurs have customers outside Colombia. One of the reasons Colombia is among the most entrepreneurial countries in the world is that it takes just days to incorporate a company.
Panama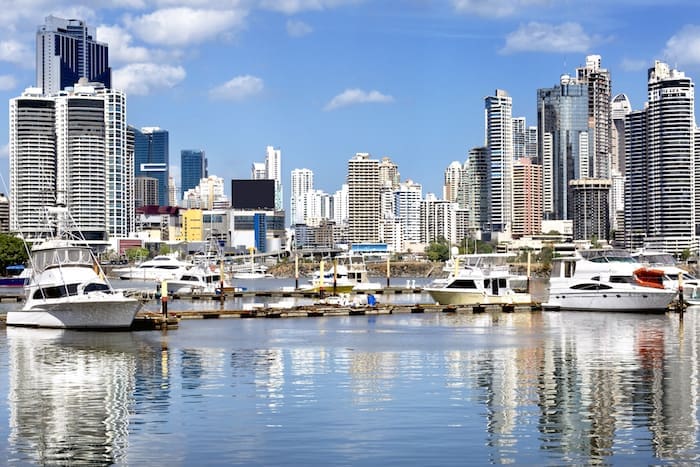 A positive attitude towards entrepreneurship, along with tax advantages and a high level of personal freedom – make Panama one of the best countries for doing business in the Americas.
While Panama is a free economy and a popular second residency option, it has seen decreased freedom regarding property rights and banking.
However, it still has a reputation for being one of the most accessible countries in the Americas. For the last decade, it has seen almost continuous GDP growth.
Compared to many countries in this area of the world, there are definitely tax advantages to be had, and there is generally a positive attitude towards entrepreneurs.
United States
If you are willing to take a risk, the USA is for sure one of the countries with the most developed business scene. The United States, as we alluded to in the introduction, ranks average in the GEM report for entrepreneurial countries.
Low points for the US include government policies around tax, business support, and bureaucracy. Another reason for the low score is the lack of need to follow an entrepreneurial path and relatively high levels of unemployment (on a global scale) in the US.
That said, with some of the world's largest companies, the US does deserve a place on this list.
California's Silicon Valley is home to some of the world's largest and most successful entrepreneur-developed businesses. Silicon Valley companies combine to produce profits in the billions each year, which is not bad when considering many of them started as small ideas in garages and spare bedrooms.
Europe (within the EU)
Lithuania
The second European nation on the GE index is Lithuania, ranking 6th, which is also an attractive option for those looking for an entrepreneur visa and investment visa. Lithuania is one of the easiest in Europe to acquire. It also has one of the lowest corporate tax rates in Europe at 15%.
The proportion of people starting or running a new business in Lithuania was 12.7% in 2022.
And one in five of Lithuania's adults intend to start a business in the next three years.
Lithuania is a small economy, with two in five new entrepreneurs having customers beyond its borders.
Switzerland
Ranking 8th on the GEM report is Switzerland. With a well-developed infrastructure, ease of access to capital, and great connectivity (with regards to both tech and geographical location, making it easy to get around Europe), there's no doubt that Switzerland is a great option for both startups and serious entrepreneurs.
Switzerland has long been an attractive option for wealthy individuals, with many making the most of its lump-sum tax regime. An investor or entrepreneur must show they have the financial means to maintain themselves independently of the Swiss government, and a company plan or investment strategy must be provided as proof of your investment plans.
Europe (non-EU)
Georgia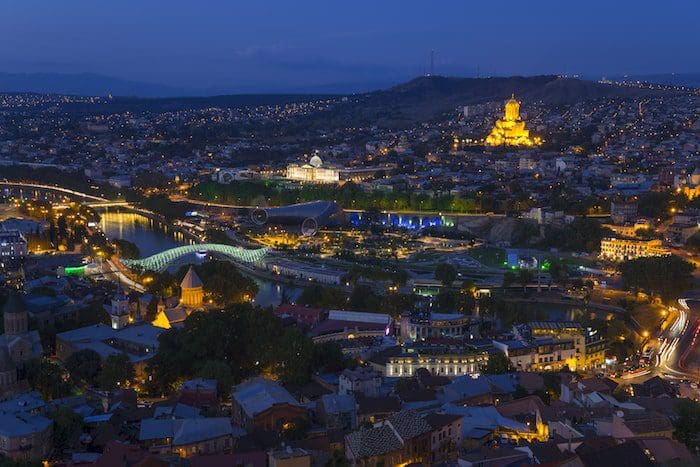 Georgia may not appear on the latest GEM report. However, it's been on the radar for business opportunities for the past decade. Georgia has reinvented itself with regard to being open to entrepreneurial ventures, becoming one of the Most Capitalist Countries in the World.
This small country, spanning Western Asia and Eastern Europe, is a golden opportunity. Out of all of the former Soviet satellites, Georgia has done the best job of rooting out corruption and reducing taxes and regulations. You can start a business or open a bank account here with limited to no capital.
Georgia comes out near the top in almost every facet of life and business. It's well worth a serious look for entrepreneurs wanting to branch out in Europe.


Go Where You Are Treated Best
By taking risks with your investments and moving business ventures abroad, we have seen firsthand how entrepreneurial wealth increases much faster than it would have or could have at home.
Choosing a country based on its entrepreneurial qualities is not as simple as you might think.
There is a whole host of factors to consider, from infrastructure to government policies and availability of capital. Plus, if you're thinking about moving your business or launching a startup in a new country, you need to consider where it is best to base yourself from a cultural point of view.
Countries with the best culture and socio-political harmony aren't always the most conducive to profits. But these factors need to be considered nonetheless.
Why would you pay a top-tier tax rate when you could be putting it into your business?
The best places for young entrepreneurs are where you can build a team, be supported, maintain your wealth, and live a high quality of life for less.
Nomad Capitalist is a haven for global citizens dreaming of tax freedom and boundless opportunity beyond borders. We help millionaires, digital celebrities, and successful entrepreneurs lower their taxes and create an international Plan B, specializing in legally and ethically reducing your tax rate, diversifying and safeguarding your assets, growing your passport portfolio, and maximizing freedom. Apply here to become a client.
Sign up for our Weekly Rundown for more hand-picked insights on greater freedom, global investments, citizenship and residency, real estate, and tax plans.