Dateline: Belgrade, Serbia
Have you thought about moving to another country as a way of boosting your success as an entrepreneur?
There is plenty of research and corresponding statistical information about the best places to go and why. To make it easy, I've pulled together this overview to the world's most entrepreneurial countries, in my opinion.
I've been living and working all over the world for the last 10+ years and as someone who invests in new ventures, and develops offshore strategies for clients wanting to keep more of their money, this is a topic that comes naturally to me.
There is plenty of research on where the world's most entrepreneurial countries are. In fact, just this year, two key studies have been published: The Global Entrepreneurship Monitor annual report (GEM report) and the Wharton Index.
Whilst both of these are useful, and index various factors you should consider when looking at entrepreneurialism across the world, this list is compiled mainly from my own experience and research to define what I think are the world's most entrepreneurial countries right now.
Different views on what countries are the most entrepreneurial
Let's very briefly look at the GEM report. It highlights a number of key stats around entrepreneurial activity across the world.
It shows the most entrepreneurial countries in the world, based on the percentage of the adult population in each of those countries engaged in entrepreneurial activity. When the current report was published, many people were surprised to see that Uganda rated as the most entrepreneurial country in the world with 'communist leaning' Vietnam at #5 and China at #11.
You may be surprised when I tell you that on such reports, the United States usually scores lowly. I'm not surprised by this. Since moving my own businesses away from the US, my ROI has improved on almost all scores.
The GEM report placed the US down at #37 for entrepreneurialism. Interestingly, this is also the same ranking given by the World Health Organization. Why is this?
Whilst the US is a global leader in many areas, despite claims of being the best in the world, I strongly believe that healthcare and entrepreneurship are not its strengths. In fact, we've previously discussed why it's best to look overseas for your healthcare needs. While the country's identity is rooted in the American Dream of owning your own business, only 12% of Americans plan to open their own business in the next 3 years, compared with close to 60% of people in places like the Philippines and Cameroon.
Hence, the US ranking lowly on this particular scale.
It's worth bearing in mind however, that as many of the news outlets covering this story rightly pointed out, part of the reason countries like Uganda and Cameroon score so highly is that, with high levels of unemployment within their countries, entrepreneurship is an option that people are forced to take as a matter of survival.
The Wharton University Index is also worth reading. Their ranking system differs, and I feel that the results are perhaps more palatable for new, less experienced entrepreneurs or those more averse to risk. Their index scores countries on a much broader range of factors including entrepreneurship, heritage, quality of life and openness for business.
So, while the GEM report ranks countries like Uganda and Cameroon highly (where high levels of unemployment make entrepreneurialism more of a necessity to survive), Wharton's Index gives a more realistic assessment of where a nomadic entrepreneur could live and work. As a result, places more familiar to us such as Canada, Sweden, and Australia at the top of its list.
Preparing for your future
With unemployment and underemployment becoming more of an issue both in the US and across the developed world, entrepreneurialism will likely be a road that more people will take. If you're serious about starting your own business, now is the time to start growing a business and protecting your wealth whilst you're still ahead of the impending pack.
Establishing a viable business as soon as possible is one of the best ways to ensure your future, and if you're going to create something, it's best to protect it and allow it to grow in an offshore jurisdiction with laws favorable to business ownership.
Some of the world's most entrepreneurial countries find themselves that way simply by virtue of being underdeveloped and lacking other opportunities.
Vietnam, Thailand, and Brazil all feature in the GEM top 10 and are growing economies. Even in Uganda, 80% of 
entrepreneurial activity was opportunity driven rather than necessity driven. And, in Thailand, 70% of entrepreneurs started a business to increase their personal wealth and freedom, the highest percentage in the world for doing so for that reason.
While the numbers from the study are interesting enough themselves, what drives them is even more so. Cultural factors, governance, and geography all play a role.
When it comes to cultural values, Guatemala, Jamaica, El Salvador, the Philippines, Peru, the Netherlands, and Angola place the highest value on entrepreneurship.
Another interesting way of looking at this is how entrepreneurial a country (or the experts there) sees itself. Of course, internal experts may well look at different factors when compared to an outsider looking in. Perceptions within countries about their entrepreneurial values are very interesting.
When it comes to governance, the ratings from these experts (for the most part) back up what I've been saying for a long time about the best countries in the world in which to do business.
What are the most entrepreneurial countries in the world?
With the research available and my own experience at the forefront of my mind, with a focus on perceptions of government regulation, here are my top-rated countries, by continent (in no particular order) for the ease of entrepreneurial business:
Africa
Burkina Faso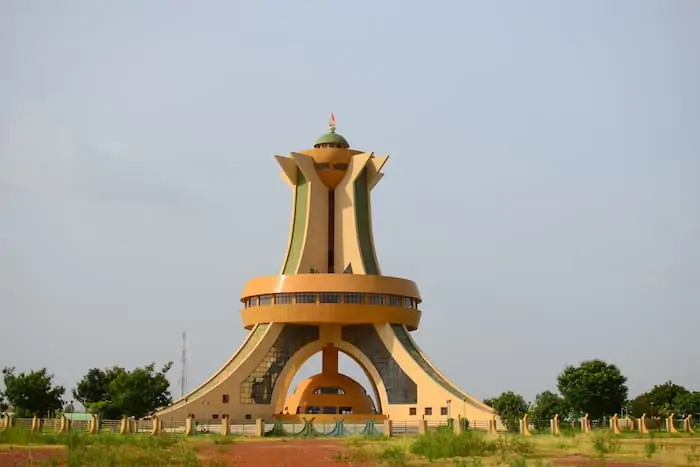 You may not have heard of this small landlocked country in Africa. Burkina Faso sits in the west of the country, flanked by six countries; Mali, Niger, Benin, Togo, Ghana and the Ivory Coast.
Burkina Faso is one of the least developed, most corrupt countries in the world. It's far from one of the top countries in Africa to do business or invest in and is the third poorest country on the planet. It's currently fighting a separatist movement that has ties to Al Qaeda. This political unrest comes after it was run by a dictator for 27 years before he was ousted in a military coup last year.
While I wouldn't recommend doing business in Burkina Faso right now, the optimism for entrepreneurship here is encouraging. In business, it always counts to take the long view and I will personally be keeping an eye on this small country for the future.
Asia and Oceania
Australia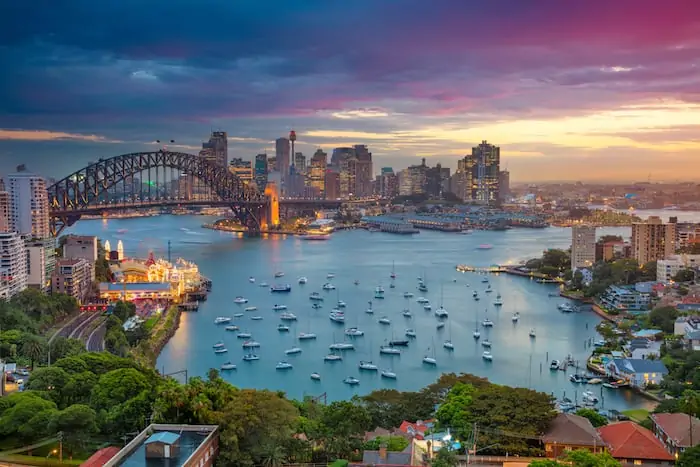 Though Australia isn't a place I have a huge amount of personal experience with, Business Insider included it in their recent piece on the 9 best countries to be an entrepreneur in.
In terms of future investments, I am definitely keeping my eyes and ears to the ground and would not be surprised if my business takes me there in the next few years.
Australia is fast becoming a global player on the digital tech front. There is also a healthy work/life balance there and plenty of flexible working environments and cutting-edge office spaces in the major cities.
Sydney and Melbourne are emerging cities within the global startup scene. So, with easy access to Asia to consider too, Australia could be one to watch over the coming years. It's worth being wary of high wage and import costs here but you will find a welcome and helpful community, transparency around business practices and excellent connectivity and infrastructure.
Singapore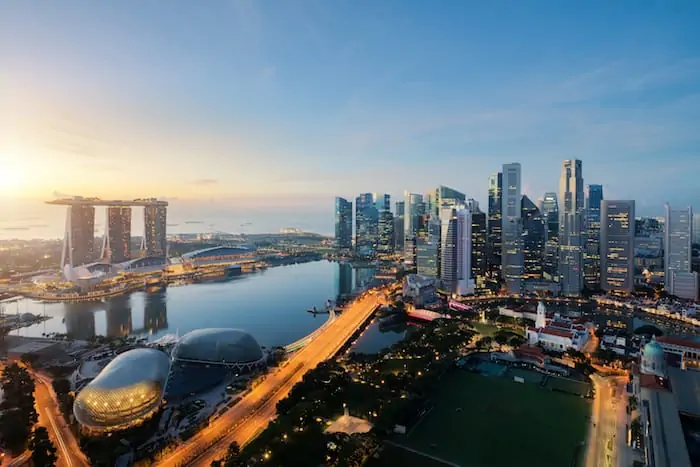 Singapore has one of the freest economies in the world and is continuing to take steps to make itself a global financial center. With only three years of negative growth since 1980 and an unemployment rate at 3%, Singapore's policies are working.
The Wharton index scores Singapore highly for connectivity, infrastructure and easy access to capital, making it a great option for new entrepreneurs wanting to make the move out of the US.
The Economist named Singapore 'the world's most tightly packed entrepreneurial ecosystem', and it's true that new business development is a big financial player there. I've visited several times just this year alone and am always impressed by the creativity and forethinking show by the business people I meet there.
One thing is clear: whether it's starting a business in 3 days, or importing into the country that has some of the lowest trade barriers in the world, Singapore makes it easy to do business.
Latin America and the Caribbean
Panama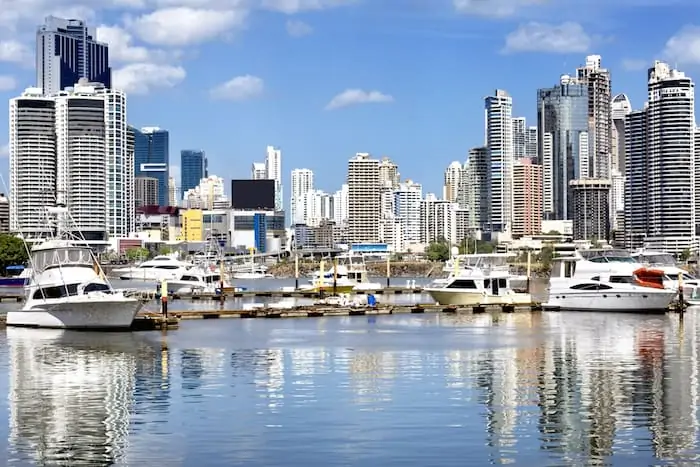 While Panama is a free economy and a popular second residency option, it has seen decreases in freedom when it comes to property rights and banking.
It still has a reputation, however, for being one of the freest countries in the Americas and has, for the last decade, seen almost continuous GDP growth even despite the recession of 2008-09. When compared to many countries in this area of the world, there are definitely tax advantages to be had and there is, generally speaking, a positive attitude towards entrepreneurs.
While it may not be Singapore, Panama it still is a bastion of freedom. And, as such, it continues to be a popular and common option for entrepreneurs looking to grow their businesses abroad.
Europe (non-EU)
Georgia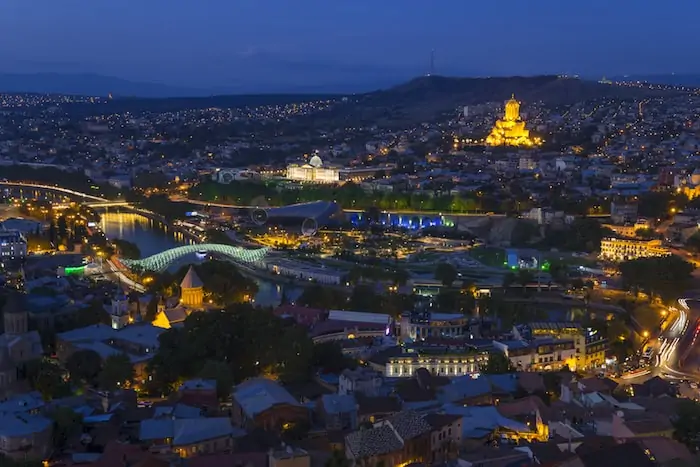 I've lived and worked extensively in Georgia and have written before about how it's one of my favorite places in the world. I'm not alone in my thinking. Back in 2010, The Economist said "Today Georgia has reinvented itself as the star of the Caucasus' with regards to being open for entrepreneurial ventures.
With Georgia featuring in the GEM report, it seems I'm not the only one to see this small country which spans western Asia and Eastern Europe as a golden opportunity. Out of all of the former Soviet satellites, Georgia has done the best job of rooting out corruption and reducing taxes and regulations. You can start a business or open a bank account here with limited to no capital.
In pretty much every facet of life, Georgia comes out near the top. It's well worth a serious look at for entrepreneurs wanting to branch out in Europe.
Europe (within the EU)
Estonia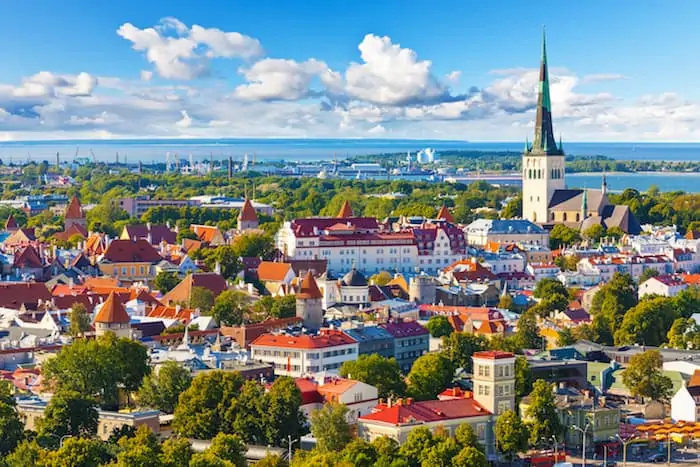 Like neighboring Latvia and Lithuania, Estonia is one of the Baltic success stories. Now the freest region of Europe, all three countries offer something different.
Estonia, in particular, is working hard to cater to business people, both native and immigrant, enabling it to rank as the most entrepreneurial country in the European Union.
In addition to Estonia's business-friendly laws, this small country of just 1.3 million residents is finding innovative ways to attract capital and preserve freedom, such as their e-residency program. It has some of the best offshore banks in the world and its capital, Tallinn, is becoming a small center for entrepreneurship. In fact, Tallinn is where Skype was founded.
Germany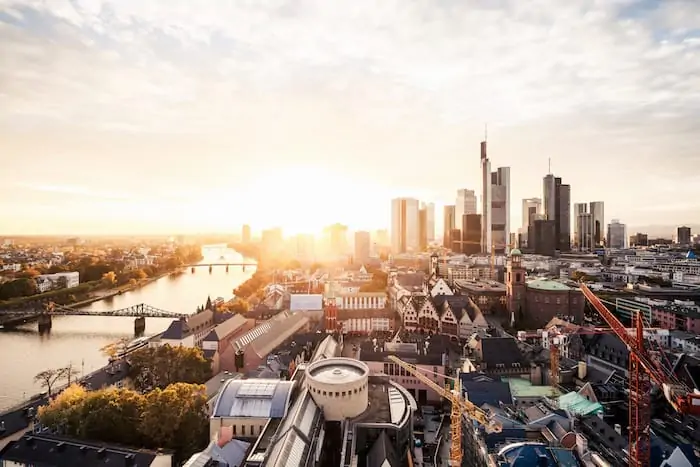 Germany itself hasn't produced many of the world's top-ranking entrepreneurs but the country has become a very popular base for immigrant entrepreneurs from elsewhere and with good reason.
With a well-developed infrastructure, ease of access to capital and great connectivity (with regards to both tech and geographical location making it easy to get around Europe), there's no doubt that Germany is a great option for both startups and serious entrepreneurs.
The Culture Trip recently named Berlin as the fastest startup scene in the world and with a real focus on app development and digital innovation, the city is now home to some seriously successful start-up businesses including seed-funding app Grover, Rocket Internet, the world's largest incubator and Wooga, a mobile-first games developer.
Sweden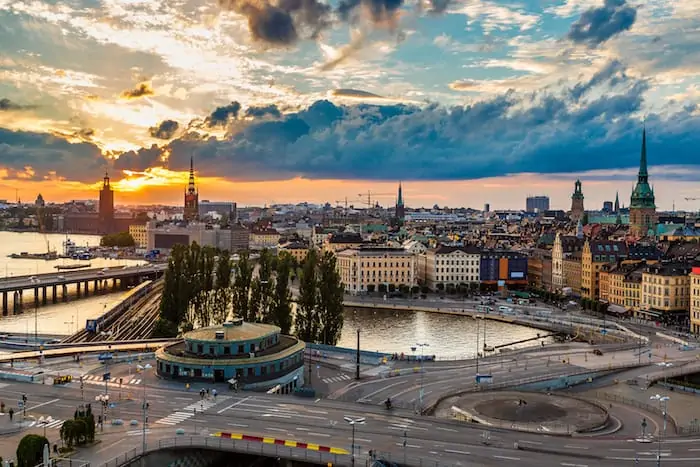 This Scandinavian state ranks highly in the Wharton index for its transparency around business and the quality of its education, resulting in a well-educated workforce.
Like Berlin, Stockholm is also known as a startup hub (with some big names worth reading about developing in the fin-tech environment) and the government has a number of schemes to help finance new business ventures.
Sweden ranked at #1 on the GEM 'motivational index'. Meaning that the majority of early-stage entrepreneurs are improvement-driven opportunity motivated as opposed to necessity-motivated which is partly why countries like Cameroon and Uganda scored so highly overall, by which they mean through need rather than desire or interest.
North America
Canada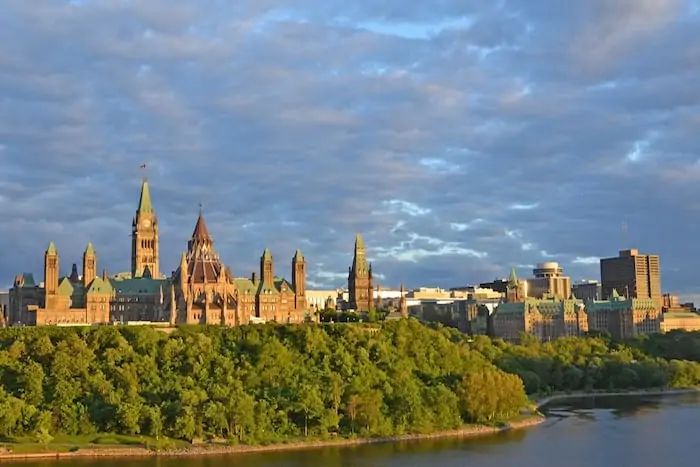 The United States' northerly neighbor scored lower than the US for perceptions of overall government policy, but higher when it came to regulation. Out of the two options on the continent, Canada came out on top.
While Canada won't offer you the opportunities other countries discussed on this list might, if you're the right person coming from an emerging economy to the West, it might be a place to consider for a second residency.
Their transparent business practices and 'start-up visa scheme' which launched in 2015 both help to link immigrant entrepreneurs with Canadian private sector organizations. Canada is also a place of sound commercial and legal infrastructures and with an openness towards entrepreneurial business ventures, I think it'll become a popular place for US citizens to base themselves from in the future.
United States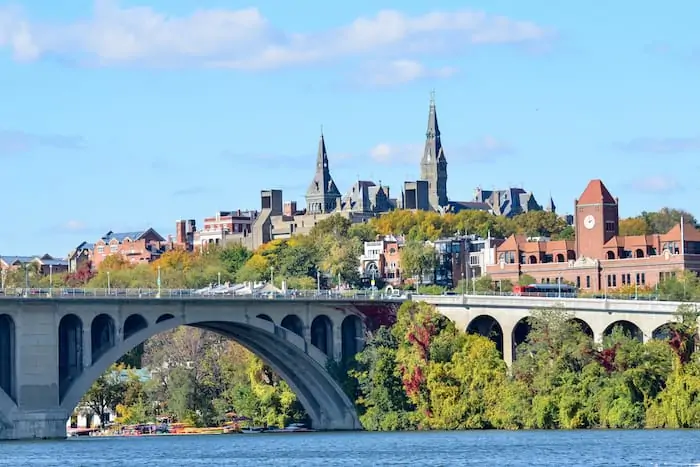 The United States, as I alluded to in my introduction, ranks middling to average in the GEM report for entrepreneurial countries.
Low points include government policies around tax, business support, and bureaucracy. Another reason for the low score, as I've already explained, is down to the lack of need to follow an entrepreneurial path and relatively high levels of unemployment (on a global scale) in the US. That said, with some of the world's largest companies, the US does deserve a place on this list.
California's Silicon Valley is home to some of the world's largest and most successful entrepreneur-developed businesses, including household names like Google, Facebook, Uber, and Airbnb. Silicon Valley companies combine to produce an annual profit of around $250 billion which is not bad when you consider many of them started as small ideas in garages and spare bedrooms.
So, for entrepreneurs who are not yet ready to move their business ventures abroad, there is still scope for success here. Personally though, by taking risks with my investments and moving business ventures abroad, I've seen my wealth increase much faster than they would have or could have at home.
Final Thoughts
Choosing a country based on its entrepreneurial qualities is not as simple as one might 
think.
There is a whole host of factors to consider, from infrastructure to government policies and availability of capital. Plus, if you're thinking about moving your business or indeed launching a start-up in a new country, you need to consider where is best to base yourself from a cultural point of view.
Countries with the best culture and socio-political harmony aren't always the most conducive to profits. But, these factors need to be considered nonetheless.
This list of the world's most entrepreneurial countries was compiled through my research and reading on this topic. I then combined reported insights with my own experience and knowledge. With 10+ successful years as a nomad capitalist under my belt, I hope and am sure, you'll find it useful.