Dateline: Porto, Portugal
"You don't choose Bali, Bali chooses you." You will hear this phrase from locals and tourists as soon as you set foot on the island.
After three months our Remote Team had the pleasure of spending there, I can confirm that Bali really does choose you. And, when it does, you find yourself packing your bags and catching a flight to Indonesia to start the journey of a lifetime. Many that have discovered the Island of Gods can't escape its charms and find themselves coming back time after time. The Nomad Capitalist Remote Team was no exception.
We arrived a bit skeptical to this island, so praised in all the digital nomad and expat forums and popularized internationally by the "Eat, Pray, Love" fans. We were visiting mainly to cross the destination off our travel list, expecting it to be a bit… overrated.
You've likely read about the breathtaking sunsets, rice terraces, volcano trekkings, infinity pools in the middle of the jungle, the abundance of fresh fruits and general good energy and nice people everywhere. In all fairness, the hype about Bali is not without reason. You get exactly that and more.
I'm a simple girl – give me a morning coffee by the pool with a jungle view, fresh fruits, amazing weather, incredibly pleasant people, some scooter rides (even though I am now a proud owner of my "Balinese kiss"- scooter accident scars) and I am at my peak performance.
This Indonesian island is located in the southern part the archipelago and is one out of tens of thousands of islands that make up the country; 17,508 to be exact. But it may be the most loved island in this country, if not the world.
Bali was not always this popular on tourists' radar. While sunset gazing in Kuta's wide stretch of sandy beach, I started a conversation with an old fisherman who lives in the area. I found out that tourism in Bali started on this very beach almost 90 years ago in the 1930s. A group of Australian surfers came to the shores of Kuta and, of course, fell in love with its waves. Then, the country first's president, Soekarno, built a hotel in Sanur in the 60s and that prompted a construction spree of hotels and restaurants on the island. In 1970, Ngurah Rai International Airport was commemorated and thus began mass tourism in Bali.
Bali's waves are just one of many reasons why this island is appealing to visitors. The natural beauty of this island is absolutely undeniable. You can find beaches of all shades and colors, towering volcanic mountains, beds of emerald rice fields, hidden waterfalls in the lush jungle, the list goes on.
The charms of Bali are not limited to natural beauty only. Voted as the best travel destination on earth in 2017 by TripAdvisor, Bali offers stupendous luxury that is affordable in comparison to the western world. From world-class resort hotels on the top of the cliff to hidden villas in the midst of the rainforest with stunning infinity pools, Bali will reawaken all your senses and bathe you in an extravagance that you will remember for a long time.
I've lived in Bali for three months (following our Nomad Trifecta Strategy) and I want to share my own personal experience of living in The Island of Gods. I hope this guide can help nomads and expats who wish to visit or base themselves in Bali to have an amazing and unforgettable experience just like we had, or even better.
When To Go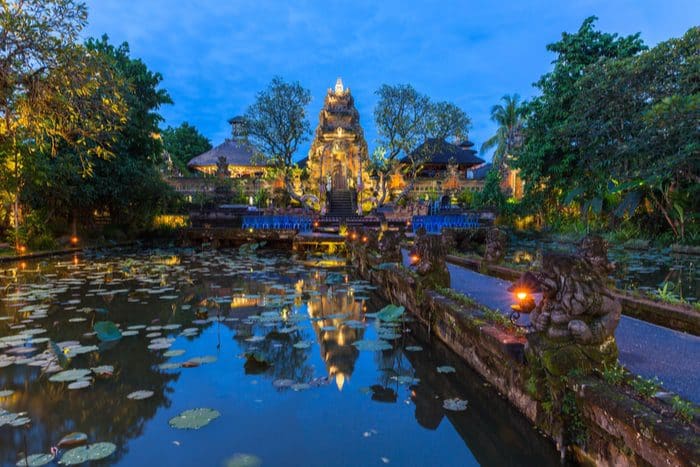 Bali is located just under 1000 kilometers (approximately 8 degrees) south of the equator, making the island a tropical paradise for visitors. Because of its warm climate and fairly moderate weather conditions, you can pretty much visit Bali anytime of the year. There are two seasons in Indonesia; the rainy season and the dry season. But no matter what season you are in, expect a tropical and humid climate all-year-round. Even in the rainy season, there are still many days where you can sunbathe on the beach in the heat of the sun.
Depending on what you want to do in terms of activities, it's good to pay attention to the seasons when deciding what time of year to visit Bali. Some just follow the price of flights to Bali and go whenever it's the cheapest, but you may not get the experience you were hoping for if that's the only thing you take into account. To help you decide when to go, I've divided the best time to go to Bali based on the seasons.
The Rainy Season
The rainy season in Bali runs from October to April, but there are times when it is already raining for a week straight in some parts of the island starting in August. In the same way, you can have cloudless sunny weeks with no rain in the forecast around Christmas time. In the rainy season, the air is humid and it's easy to get all sweaty and sticky. The increased humidity is one of the reasons why many people opt not to go to Bali during this time of the year.
But there are many advantages of visiting Bali during this time. During the rainy season, Bali's beaches have bigger swells that are perfect for world-class surfing. If you're a more advanced surfer and looking for challenging waves, this is the best time to go. Another advantage is that you can enjoy Bali and experience its tranquility due to a lower number of camera-snapping tourists in every corner.
But that doesn't last very long.
Despite the rainy season, December and January are two of the busiest months of the year in Bali, especially for visitors from European and North American countries, many of them flocking to the island to escape the freezing temperatures, as well as for Christmas break and New Year's celebrations.
During Christmas time, you can find many restaurants offering delicious buffet-style meals and roasts that you can enjoy just like at home. As for New Year's Eve, expect some of the liveliest celebrations and big parties with international DJs showcasing their chart-topping tunes on the dance floors.
The Dry Season
The sun is at its brightest and the air is less humid during the dry season in Bali. Starting from late May until the end of September, the dry season is jam-packed with endless action and fun. The humidity is at its lowest during this time so it usually feels cooler in comparison to the rainy season.
There are many festivals and celebrations held during these months. One of the most sought-after festivals is the Bali Arts Festival in June, a month-long celebration of Indonesian culture that should not be missed. Held in the Bali Art Centre in Denpasar, you can witness traditional performances, culinary dishes from different regions of Bali, and stunning arts and crafts. The Bali Kite Festival also happens in June. Expect to see the skies filled with big beautiful kites dancing with each other.
In July, the skies are bluest and paint almost perfect sunshine every day. It's a good time for doing water sports or just relaxing on the beach. At night, the beaches are lit up with tables for romantic dinners and beachfront cafes laying out bean bags for people to relax on. August is usually the driest month in Bali. This is when you can take advantage of the sunny weather and explore the outdoors. It's hot during the day but it's quite pleasant at night with the cool breeze caressing your skin, making it the perfect time to sit outside and have a romantic dinner.
Word of advice: The prices in the July-August period are at their peak, so it's a good idea to book tickets and accommodation way in advance.
Visas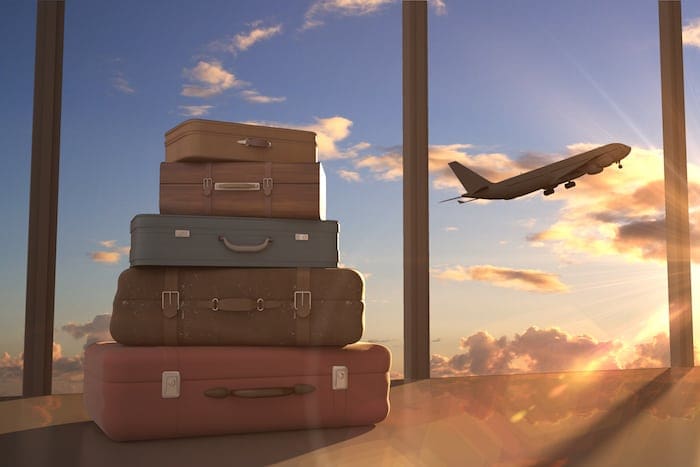 In terms of visas, the Indonesian government decreed a special Short Stay Visa Free policy in 2016 for tourists who are nationals of a total of 169 countries who intend to travel to Indonesia. If you are from the US, the UK, Australia, or the majority of Europe, you can visit Bali without a visa. A popular practice in digital nomad circles is the "visa run" – meaning that, after 30 days, you hop on a plane to KL or Singapore, go for some shopping and feel the vibe of being in a bigger city again and then run back to your beloved jungle and get another 30 days.
If you wish to stay longer, there are other alternatives such as Visa-on-Arrival or the Social Cultural Visa. Nationals of 61 countries can get Visa-on-Arrival at any designated entry airport or seaport. Visa-on-Arrival is valid for 30 days, but it's extendable for another 30 days and you can get it extended at Immigration offices across Indonesia for about US $35.
The Social Cultural Visa allows you to stay in Indonesia for 60 days. At the end of the initial 60-day period, you can extend the visa in the local Immigration office for monthly periods up to a total stay of six months. You can apply for this type of visa if you wish to conduct any social-culture related activities such as visiting friends during celebrations or attending sports events and festivals. You must apply for this visa at the Indonesian embassy in your home country.
Where to Live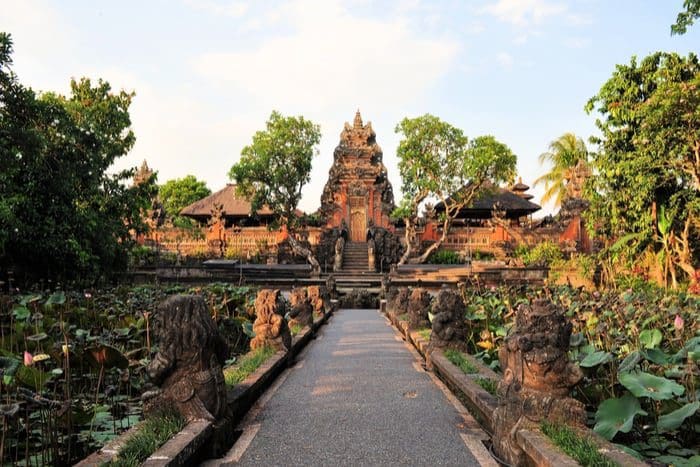 Bali is a lot bigger in size than what most people think. Spanning over 5,780 km2, it can take up to 4 hours to drive from Bukit Peninsula (the southernmost point) to Lovina (the northernmost point) assuming there's no traffic and you are driving on smooth road conditions.
The island is divided into different regions and each region has a major town where most residents live and do business. Choosing where to live in Bali can be a tough choice because there is no region that is better than the other, each of them has a distinct and unique characteristic that can be appealing for different reasons.
For those who're looking to "reset" their lives with good food, conscious living, and intimate spirituality, Ubud is the perfect place for tranquility and solitude.
Some people prefer the southern beaches like Kuta and Seminyak because of the party vibes.
Surfers love Canggu and the Bukit area because of the top-notch waves.
Retirees and honeymooners might prefer the more laid back Sanur and Lovina in the North, while divers and snorkelers will absolutely love Amed.
Here are some places that you can consider in term of accommodations:
High-end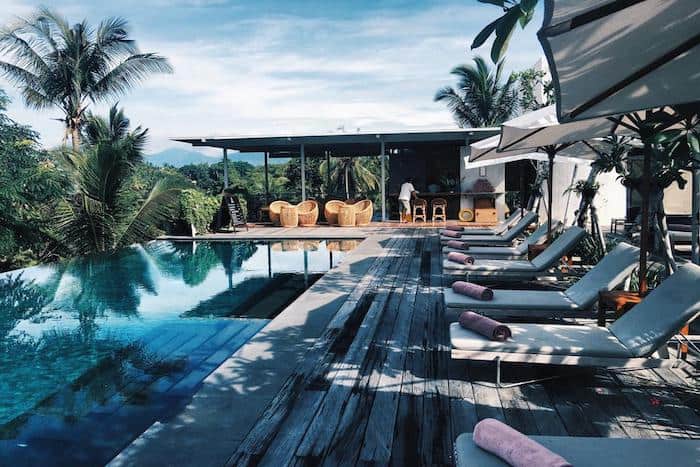 Bisma 8
A new luxury boutique hotel located in Ubud next to Monkey Forest is a perfect option for those who want to have a luxury experience and opportunity to explore the city on foot. It features a year-round outdoor pool and fitness center, spacious contemporary rooms with traditional Japanese soaking tubs and represents an impressive blend of industrial and organic materials with breathtaking jungle view. If you decide to stay in Bisma 8, do not miss out on their afternoon tea!
The Four Seasons, Ubud
Hidden in the middle of the lush jungle at the edge of Ayung River overlooking the vast Sayan valley, The Four Seasons is the ultimate choice for those looking for intimate luxury. You can expect a team of highly trained and dedicated staff ready to make your stay an unforgettable experience. Guests can choose between staying in the tastefully decorated and elegant suites or in one of the stunning private villas with infinity pools.
W, Seminyak
Situated in one of the most vibrant neighborhoods in Bali, W is the ultimate choice for the beachfront luxury resort in Bali. With 229 rooms decorated in the W signature chic and elegant touches, this is where you can have the perfect island dream getaway. W has everything you need, from going into a life-changing spa treatment to dining in a world-class restaurant overlooking the Indian Ocean with its to-die-for sunset, it's fairytale living.
Bvlgari Resort, Uluwatu
"Spectacular" is a word that only begins to describe this resort. Perched on the top of Uluwatu cliff overlooking the vast Indian Ocean, Bvlgari combines hypnotizing Balinese arts and defined Italian elements in its designs.
With access to a postcard-perfect secret beach 150 meters down, Bvlgari offers various options for luxury accommodation. From the stunning ocean cliff villa that offers a completely unobstructed view of the majestic sea to the five-bedroom mansion complete with an ocean view garden and a 20-meter infinity pool. You can't find anything else more luxurious than this.
Mid-range
Pullman Bali, Legian
Pullman Bali in Legian is colorful and chic in design. The resort comes with two restaurants and three bars onsite. Those who are seeking a cosmopolitan holiday will find staying in one of Pullman's 300 beautiful rooms a dream come true. The beachfront hotel is well known for its top-notch service and, for that, you'll find a lot of regulars staying at this hotel again and again.
Hacienda, Canggu
While Canggu is well-known for its young hipster vibes, Hacienda is born out of respect and inspiration of the old traditions. It is designed in the spirit of the traditional homes found in the south of Spain. Guests can spot traits of Spanish, French, and Balinese influences in its decoration. For a cultured and intimate stay, enjoy this stunning accommodation situated amongst the rice fields with plenty of natural lights from every corner.
Homestay
The Nirwana Resort & Spa, Candidasa
Conveniently located in Candidasa, The Nirwana Resort & Spa offers dedicated service and high-quality amenities to their guests. You can find all the necessary facilities that can ensure a comfortable stay designed in a welcoming décor combined to meet western standards. Stay in one of the bungalows for a tropical vacation experience and don't forget to lounge by the infinity pool while hearing the sound of crashing waves. This is a perfect choice for those who are looking for a bit of comfort and luxury without breaking the bank.
Sandat Homestay, Ubud
If you're looking for an authentic homestay experience, look no further. Sandat Homestay is situated in Ubud center, not far from the famous Hanoman Street. The homestay is set in a house compound for a traditional reflexologist and art teacher Nyoman. While it's in the city center, you can still enjoy quiet moments while staying in one of its spacious and cozy rooms. Be prepared to experience the most unforgettable Balinese hospitality while staying at Sandat Homestay.
The Bene, Kuta
Just a five-minute walk from Kuta beach and Beachwalk shopping mall, The Bene is the right choice for those who want partying, shopping, sand, sun and sea all at one affordable price point. The pool view at night is attention-grabbing and perfect for some relaxing time and late night conversations with your travel buddies. For food, there are many cheap eats and cafes with amazing coffees around this hotel. Staying in Kuta might be stressful for some, but The Bene might be able to convince you otherwise.
Renting/Airbnb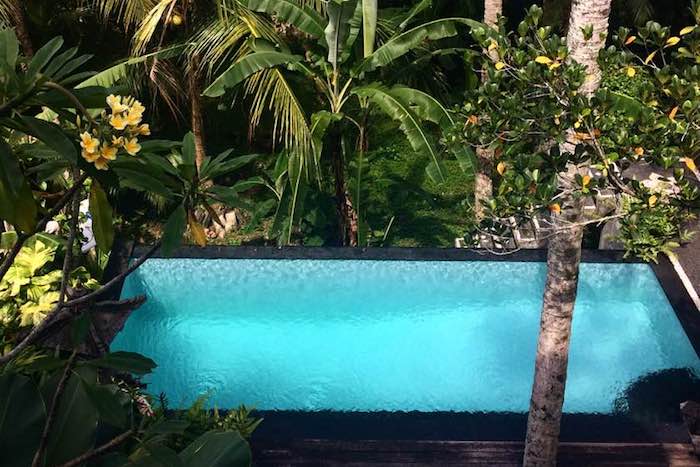 Bali is never short in supply when it comes to Airbnb rentals and other short to mid-term accommodation rentals. You can find pretty much anything you want from a chic fully-furnished beach apartment to a bamboo house perched high above the trees. In comparison to the western world, accommodation prices in Bali are still affordable. Especially if you're not very particular in terms of luxury amenities such as air-conditioning, a private pool, or a western-style kitchen, you could get housing for cheap.
Some of the best Airbnb places are around Ubud. Since Ubud is the epicenter of Bali and surrounded by nature, you can expect to find villas nestled among the forest complete with open-air bathrooms. If you choose to book from Airbnb, you can live in a comfortable and cozy place in good locations starting from USD 30/night, which usually includes daily cleaning and a simple breakfast.
If you don't mind going a bit further out from the city center, rental prices are usually considerably lower. The advantage of staying at an Airbnb place in Bali is that you can experience the local culture and get a glimpse of Balinese life as it is. Each Balinese family home has its own temple or shrines where they give offerings to the gods on a daily basis. It is an experience so unique that you will have to see it with your own eyes.
Another alternative for renting is by checking the community board in supermarkets or coffee shops. There are lots of advertisements for monthly rentals put up by either the direct owners or real estate agents. If you don't want to get stressed out finding housing and arranging everything on your own, going to a real estate agent such as Ray White is a good option. You do have to pay some fees, but for some people, it is worth the money to get everything taken care of in exchange to simply enjoy the paradise.
Neighborhoods in Bali
Ubud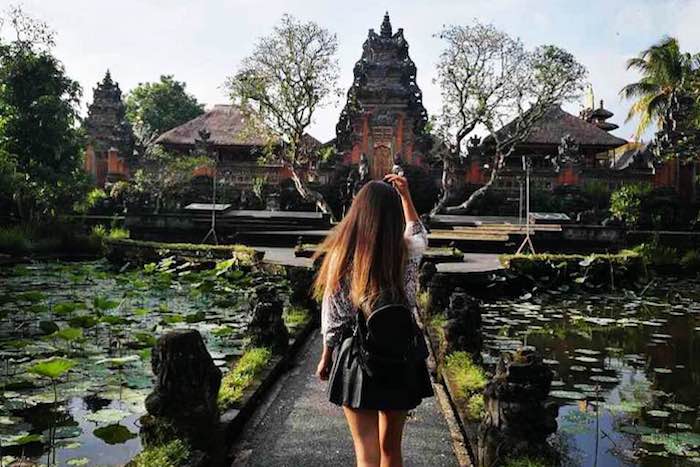 Ubud is the epicenter of culture, arts, and spirituality in Bali. Many would say that it is the beating heart of Bali and I can't think of any other title that would better fit the city. Located in the middle of the island, Ubud is about a one hour drive from the beach in the south and a 30-minute drive north will get you to the mountains.
I stayed in Ubud for three months and I can't stop saying nice things about this place. Imagine walking down quiet streets lined with blossoming frangipani trees and women passing by in traditional clothing carrying intricate and beautiful offerings positioned meticulously over their heads. The chants of Hindu priests giving blessings in an "Upacara" or a religious ceremony is soothing to the soul. Everywhere you look there is nature, from stacks of green rice fields as far as the eye can see to ancient trees in a sacred forest with monkeys roaming around freely blending with civilization.
Ubud is the definition of harmony between nature, human, and spirit. Ubud heals those who are seeking refuge and those who are looking for a slower pace of living.
If you want to live a healthier lifestyle, Ubud is the perfect place to be. It's the home to several respectable yoga and wellness centers such as Ubud Yoga Center and Yoga Barn. You can also find many high quality raw and vegan restaurants serving mouth-watering menus that even a hardcore meat lover wouldn't turn down.
At night, Ubud becomes much quieter with traditional performances playing in the community theaters. Take a stroll in the narrow alleys of Ubud for a romantic dinner or simply enjoy stargazing in your backyard while listening to traditional instruments being played in a nearby temple.
Kuta and Surrounding Areas
A lot of people who come to the island do not know (or simply forget) that Kuta is where it all started in Bali. What used to be a quiet fishing village back in the 1970s is now one of the liveliest towns full of energy and fun things to do.
Notoriously known for its bad traffic, overcrowded alleys, touts, and trash on the beach, Kuta may not be the first choice for travelers who are looking for a relaxing vacation, but that doesn't mean that Kuta is a bad place to live or visit. On the contrary, there are so many things to do in this area.
If you're an avid shopper who wants to buy souvenirs or "Bali" tank tops, there is no better place. There are tons of shops in Poppies Lane I & II where you can buy things like clothes, shoes, watches, and bags among other things. It's normal for the sellers to ask a high price at first, but if you know how to bargain, it is easy to get the desired item at half the original price.
Fair warning: Beware of the "mushrooms" and "coco" offers which are illegal drugs from the local dealers who are roaming freely at night in the streets of Kuta. If you get caught in possession of any of these, you could get a death penalty from the Indonesian government.
If you still want to be in the area but without the chaos and bad rep of Kuta, head a little north to the Legian and Seminyak area. Here, the beaches are quieter and wider with world-class resorts and chic cafes. Head over to an awesome beach club like Potato Head or KuDeTa for an all-day chill-out session by the pool while sipping a refreshing Mojito.
Canggu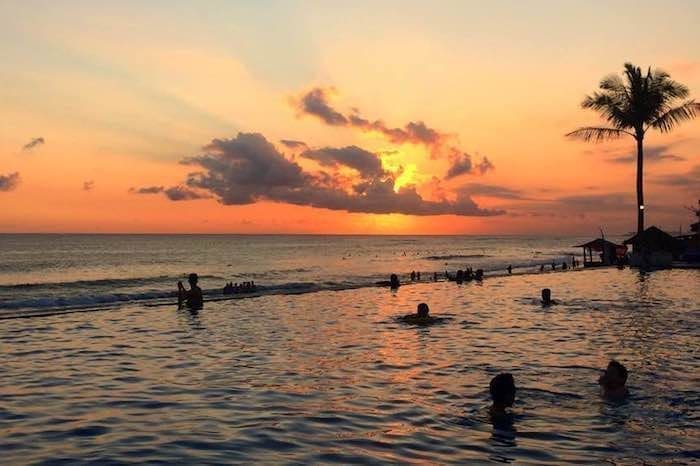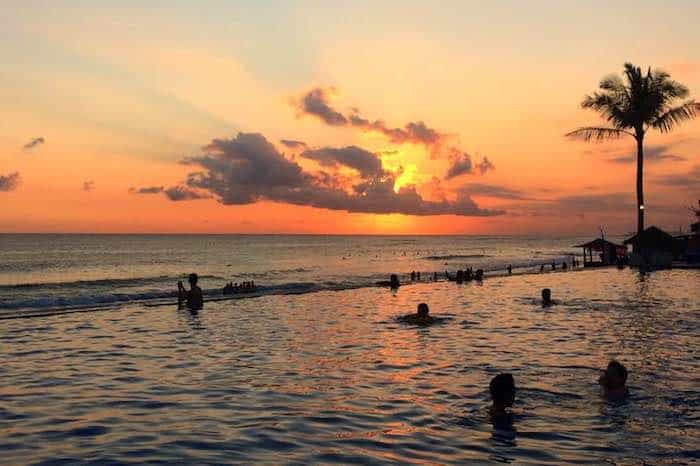 If you drive just north of Seminyak, you'll arrive at one of the most hyped regions in all of Bali. For many, Canggu is the Malibu of Bali.
Driving around its rice fields, you will pass many elegant cafes and manicured villas at every turn. It's easy to find attractive crowds at Canggu's Echo beach and Finns Beach Club on any given night.
You can easily find your "zen" corner in one of Canggu's cozy coffee shops or beachfront cafes. But you can also have endless fun surfing, doing yoga, kite surfing, going to wellness classes, partying all night, or even simply walking through the hills of rice fields. Living in Canggu is an enigmatic experience that is a perfect fit for those who have a younger spirit bundled with a carefree heart and who enjoy non-stop partying and surfing.
Personally, living in Ubud worked better because of the more relaxed and work-friendly vibe, while I could still visit Canggu on the weekends when I was in the mood to surf (or end up doing everything but surfing). After all, it was less than an hour away by scooter.
Uluwatu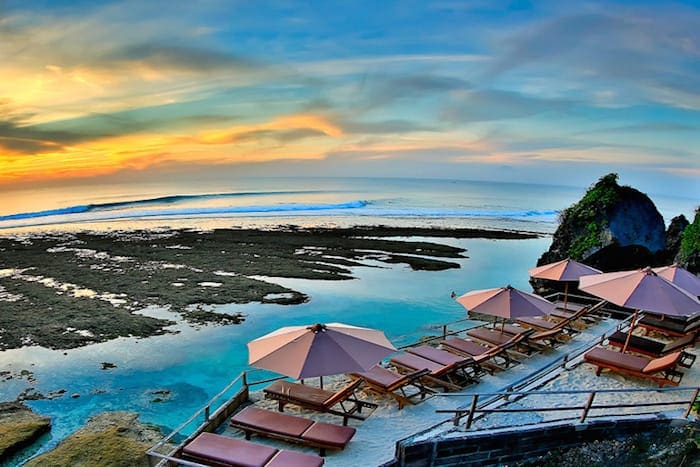 The Bukit Peninsula is untamed and wild. Gated in the southernmost point of Bali, Uluwatu is the ultimate destination for a true adventurer.
The climate is drier up here and the land is rocky with a wilder atmosphere compared to the center and northern part of Bali. The beaches are less crowded and almost dreamy; not to mention, Uluwatu boasts some of Bali's best waves for surfing. If you're lucky, you might even get lost in one of its hidden white sandy beaches.
I remember discovering a beach called Nyang Nyang where I had to go down almost 800 rocky steps cutting through dense foliage to get to the beach. We got out to a wide grassy field that reminded me so much of a savannah that I thought I was in a scene from Jurrasic Park. The view is just unbeatable; as you look back you will discover towering cliffs set amongst the old forest while just a few steps ahead you can find a wide sandy beach with turquoise water all to yourself.
While in the area, don't forget to pay a visit to the Uluwatu Temple. This old Hindu temple is built on the edges of the cliffs and has killer sunset views. I took a stroll in the gardens of the temple and took endless pictures of the monkeys (who are sacred and protected in this temple) and the dreamy sunsets. If you have extra time, it's not a bad idea to watch a traditional Kecak dance (fire dance) at this temple as you watch the sun drop into the ocean to welcome the night. It brings your Balinese experience full circle.
Amed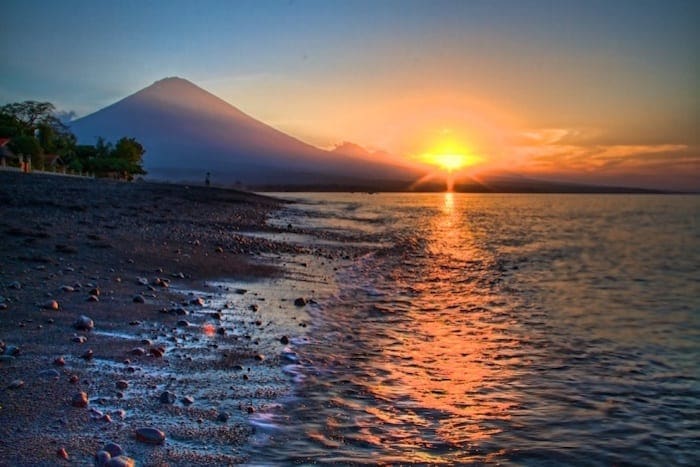 Amed can easily be swept under the rug by many first time visitors to Bali, perhaps because of its far-off location on the eastern tip of the island or because there's not much of variety in terms of things to do.
Amed may not get as much attention compared to other cities in Bali, but that doesn't mean it's not worthy of your visit. The magic of Amed lies underwater. In this region, you can find some of the world's most beautiful reefs teeming with life. Because of its rich marine biodiversity, Amed is a paradise for divers.
My experience visiting Amed is full of good memories. Getting there, we drove our scooters from Ubud through small villages passing through the mountain roads with some of the most beautiful views that I've seen in Bali. The two-and-a-half-hour drive seemed short with the views of unspoiled rice fields spread between towering mountains. Amed definitely doesn't have the crowd like in Kuta, but that is what makes it special.
Amed seems to cater to a more matured audience and those who are looking for underwater sports activities. Beachfront restaurants and diving schools are lined up next to each other with thatched wooden bungalows on the hills overlooking the bay. If you drive up to the hills, you'll get a fantastic view of Amed's bay with Mt. Batur and Mt. Abang lined up next to each other as background.
For snorkeling, I rented my gear at Mama Dive which also offers an Open Water certification course at a really good price. The life beneath the water is simply stunning, with healthy corals teeming with colorful fish swimming freely. It is relieving to know that there is no trash or dead corals in these waters. You could snorkel for hours here and still be amazed at its beauty. There are many diving schools that offer day trips to other nearby diving spots with an even greater marine life.
At night, simply enjoy the cool breeze dining in one of the many beachfront restaurants while listening to a live jazz band playing lighthearted tunes.
Singaraja and Lovina
My trip continues from Amed to the northern side of Bali. Driving up alongside the eastern coast, I witnessed the other side of Bali. A lot of people live a simplistic life here, mostly fishermen and farmers—still untouched by the frenzy of tourism like in the south. It takes about 2 hours from Amed to Singaraja, which is the old capital of Bali. Some people say there's nothing special about Bali's second largest city, but I find it rather historical and eventful. You could see some traits of Dutch colonialism in its building while the streets are an odd mix of old-time Chinese shops sandwiched between Muslim mosques. It's busy and hectic, but not as crazy as Denpasar in the south.
Just less than 30 minutes away is Lovina – the northernmost major Balinese town on the island – and it is not to be ignored. Mostly famous for dolphin watching, Lovina is also a good base for those who want to explore the wilderness that surrounds the port town.
An hour drive down from Lovina will bring you to some of the best waterfalls you will ever see. The mighty Sekumpur waterfall is nestled in the thick rainforest and legend says that if you bathe in its water, you will be healed from all kinds of sickness. Keep driving south and you'll end up in Pura Ulun Danu, a picturesque temple by the lake with dramatic mountain views.
There are still so many areas in Bali that have yet to be explored. Some of them are still untouched by tourism and I hope it stays that way.
Where to Work
There are a number of coworking spaces in Bali that you can choose from. Each is different from the other and has its own unique advantage. I was lucky enough to be able to check out a few of them and I'll share my experience working at these different coworking spaces in Bali.
Outpost, Ubud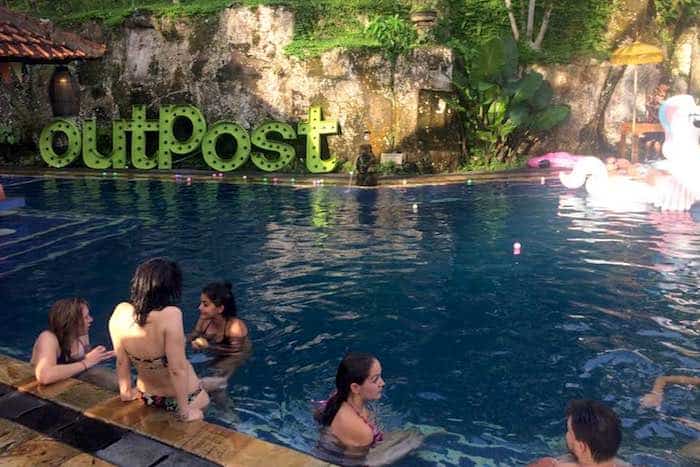 Outpost is a fairly new coworking space located in Nyuh Kuning village, on the outskirts of Ubud. When you walk in, you can immediately feel that Outpost is a cozy place where you can be comfortable working on your computer. It has two floors, the first floor is a dedicated and air-conditioned quiet space while the second floor is the open-air social space with a balcony overlooking the lush jungle of Ubud.
I cannot recommend this co-working space enough! The amazing hosts, networking events, working atmosphere and inspiring community made it the perfect place to get work done each day. Not to mention that you get your food delivered to the pool while you're sipping fresh coconuts during your lunch break or that you get complimentary professional massages every Thursday and morning Yoga sessions.
This coworking space is where our PPP Nomad Family got to meet each other. Shout out to all 14 members who are reading this, wherever in the world you currently are!
Dojo, Canggu
It used to be a nice big villa before being converted into a coworking space. That's why, when you arrive at Dojo, you feel like you're at home. Everything here is tastefully decorated and there are plenty of spaces where you can pick to work. The community at Dojo is vibrant and they host interesting events that are open to their members and the public.
Genius Café, Sanur
If you want to work and literally have a beach vacation at the same time, don't think of any other place but Genius Café in Sanur. This beachfront co-working space boasts a beautiful view of Sanur beach and some really good food options on site. Positioned in a huge hay-roofed Javanese Joglo house, get ready for the true working in paradise experience at this coworking space.
Where To Eat and Drink
There is so much to say about what to eat and drink in Bali. Basically, anything you crave in all shapes or forms can be found here. From authentic Georgian cuisine to the typical Indonesian fried rice at a local "Warung" (a simple food stall with a small seating area), it's a heaven for foodies and for those who want good food at an affordable price. Here's my take on some of the best places to eat and drink in Bali.
Mama's Warung, Ubud
Just next door from Outpost coworking is this humble hut serving some of the best Indonesian meals. Try Mama's delicious "Ayam Sambal Matah" or shredded chicken with spiced raw chilies, or get a fresh cold young coconut for merely US $1, or my personal favorite "gado-gado" (a traditional Indonesian salad).
Nostimo Grill, Seminyak
Fancy some excellent Greek food while in Bali? Nostimo Grill is probably your best chance to get authentic Souvlakis and Gyros. The staff is super friendly and attentive to your needs. Go early to this place for dinner or make a reservation as Nostimo Grill is often packed with hungry diners.
Locavore, Ubud
This is fine dining at its best. It's almost impossible to do a walk-in as Locavore is always fully booked in advance. Combining French and European cooking skills with only the freshest local and seasonal ingredients, dining at Locavore is an experience that will reawaken your sense and passion for good food. Their menus change depending on the season and their wine selection is some of Ubud's best.
Black Pearl
Our second home-restaurant where we have spent most of our time, enjoying their award-winning cocktails, delicious smoothie bowls and freshly squeezed juices. Located on Bisma street in the centre of Ubud with a rice field view, it was our perfect place for morning coffee. If you stop by, do not skip the Peppermint Kiss Smoothie bowl!
Things to Do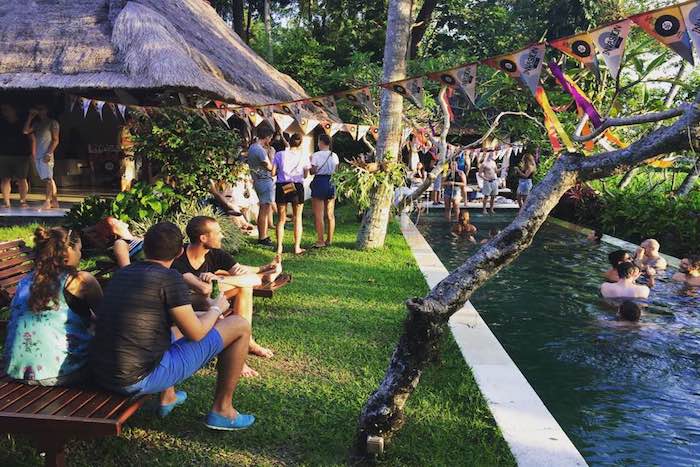 There's so much to do in Bali that you wouldn't know where to begin or end. My piece of advice for those who are planning on coming to Bali is to really take your time and soak in all the island has to offer. It's never a good idea to rush and pack everything Bali has in a short period of time. There are many cool things to do, but here are my top five.
SkyGarden, Kuta
Seeing Kuta show up on this list might be surprising to a lot of people, but SkyGarden is its own world. The 4-level entertainment complex is the ultimate answer for non-stop partying and good times with friends. Located not far from the beach and in the liveliest shopping district in Kuta, partying in SkyGarden may be the best thing to do on a Friday night. Expect international DJs playing mainstream hits and an endless flow of alcohol while you dance the night away.
Yoga Barn, Ubud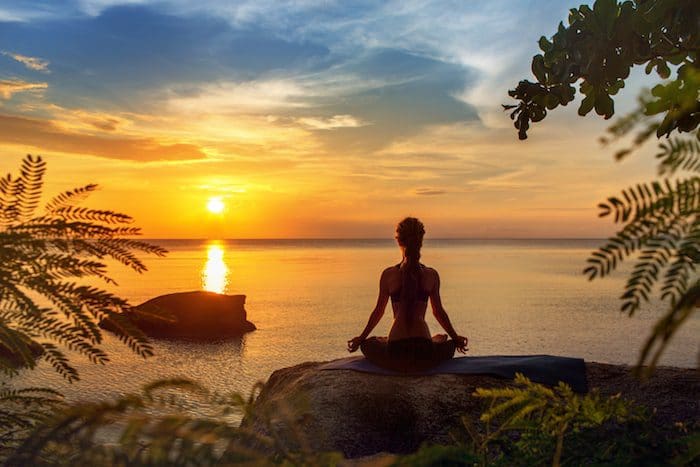 Even if you have never done Yoga in your life, going to a session in Yoga Barn is such a unique experience that makes your trip to Bali more real. This is probably Bali's most well-known Yoga and wellness center. If you're looking to reset your body and mind, I recommend staying at Yoga Barn (they also have a cozy guesthouse on site), learn how to do Yoga, meditate in peace, and eat scrumptious good and healthy food. You'll come out a whole new person.
Beach Clubs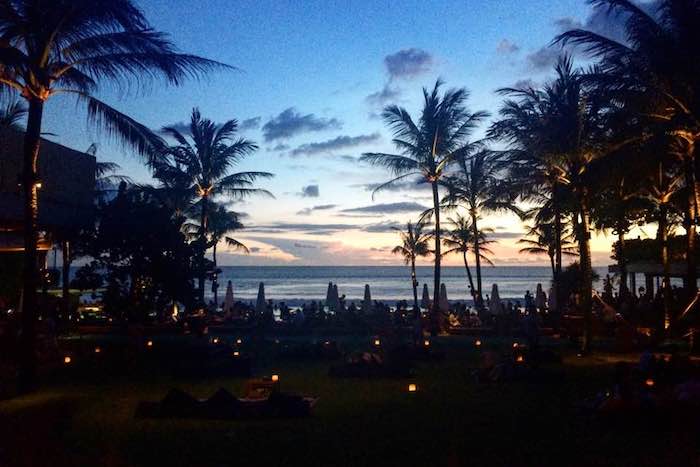 Use every long weekend to relax in one of the gorgeous beach clubs, sipping on the fresh, cold coconuts, while enjoying absolutely stunning views and relaxing music. My top picks are Jungle Fish in Ubud, Finns Beach Club in Canggu and Potato Head & Mrs Sippy in Seminyak.
Surfing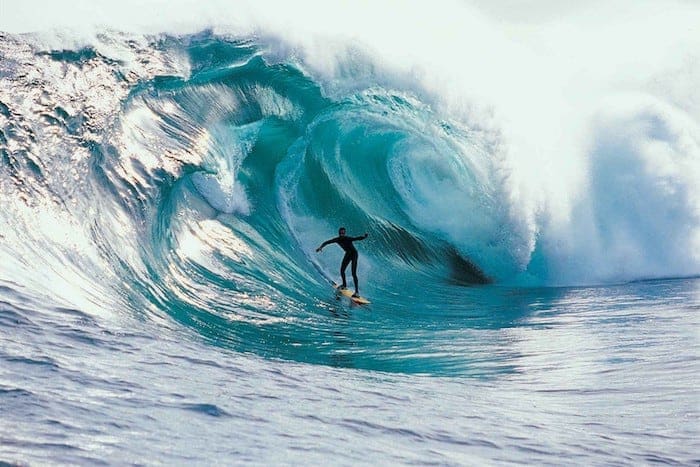 Whether you've never touched a surfboard before or you are a professional surfer, Bali has all kinds of waves that cater to everyone. If you're a complete beginner, I'd recommend taking one of the surfing classes and surf in Kuta beach that has consistent and smaller breaks. Intermediates usually go to Canggu or Legian while professionals hit the southern shores of Uluwatu and Padang Padang for the real challenge.
Tegalalang Rice Fields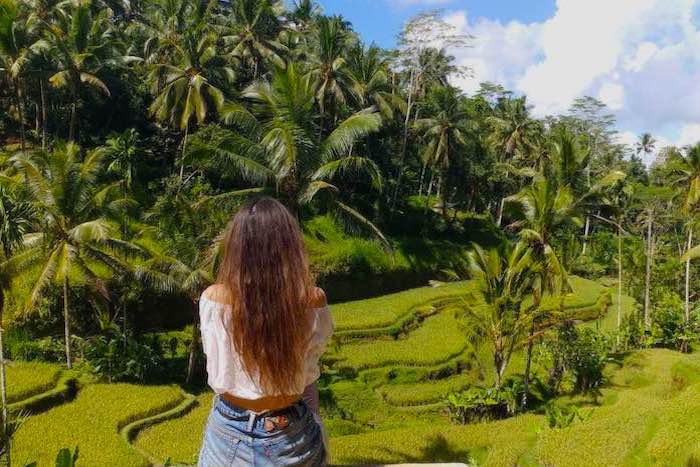 Visiting the rice fields remains one of the most unique experiences of my life. The fields are designed in Subak style which means they are layered on top of each other and the view from afar is just stunning. Tegalalang is just 15 minutes away from Ubud, and if you drive for about another 30 minutes you'll reach the coffee-plantation Kintamani and Mt. Batur.
Sunrise Trekking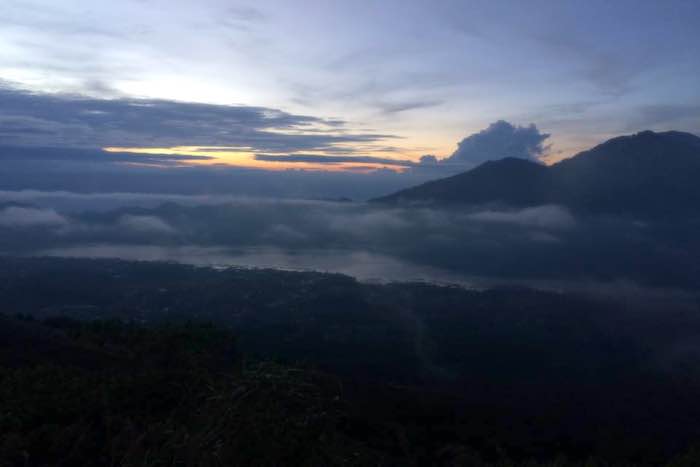 If there is one outdoor thing that you have to do while in Bali, it's the sunrise trekking. The most popular mountain for trekking is Mt. Batur. Because of its relatively easy hike and not-to-far distance from a major town, Mt. Batur sunrise trekking is popular among tourists. The journey usually starts around 3 AM from your hotel in Ubud (2-2:30 AM if you stay in Kuta area) and the ascent to the summit begins around 4:30. It takes about 1.5—2 hours to reach the top and be prepared for some of the most stunning views you'll ever see.
There are simply no words to summarize my experience in Bali because none of them would be good enough.
Bali is many things. It can be your perfect dream vacation or it can be your cultural-shock-get-me-out-of-here experience. But speaking from my own experience, you have to come to Bali with the right attitude and that is to respect and to let go.
When you're able to let go of expectations and your rigid routines back home, you'll be able to fully embrace the healings that Bali is about to give you. It's a paradise but much more than that, it's a lifestyle of simple living and a welcoming hospitality that is so contagious. It will break your old self to pieces to welcome the new and better version of yourself. Bali is calling your name, are you ready for it?