This article discusses the easiest countries to move to from the US. Whether you're a digital nomad on the lookout for your next nomadic destination or you want a country where you can move long-term after leaving the US for good, this article will have useful insights for you.
The US is not what it used to be – ever-increasing taxes and regulations have made it a pretty frustrating place to live, especially if you're a seven or eight-figure investor or entrepreneur.
That's why more and more people are leaving the US to go where they're treated best.
If you want to legally reduce your tax rate, protect your assets, improve your investment portfolio, obtain a second citizenship, and improve your peace of mind, leaving the US can do wonders for you.
So whatever your motives for leaving the US, we can help you find your second home where you can live the life of your dreams. Set up a call with us today to get your holistic Action Plan.
Criteria to Choose The Easiest Countries to Move To From The US
We've used certain criteria to choose the countries we mention in this article.
First, the countries have to be relatively easy to immigrate to from a legal standpoint. As much as people from the US talk about moving to Canada, it's not that easy to move to Canada. Canada doesn't just take anyone that wants to come in with $7. For our criteria, the country had to be relatively easy for a lot of people to move to.
Next, we looked at places that had a relatively similar cultural connection or some kind of cultural affinity to the US. Most US people look for something that feels somewhat like the United States – not a total cultural shock.
Lastly, we chose countries that are relatively affordable.
Note, however, that these aren't the best countries for every US person to move to from the US. Where you move must always be decided after a thorough analysis of your personal and corporate life (for which you can contact us). These are merely the easiest countries to move to from the US and may make the most sense to people looking to go offshore for the first time.
1. Mexico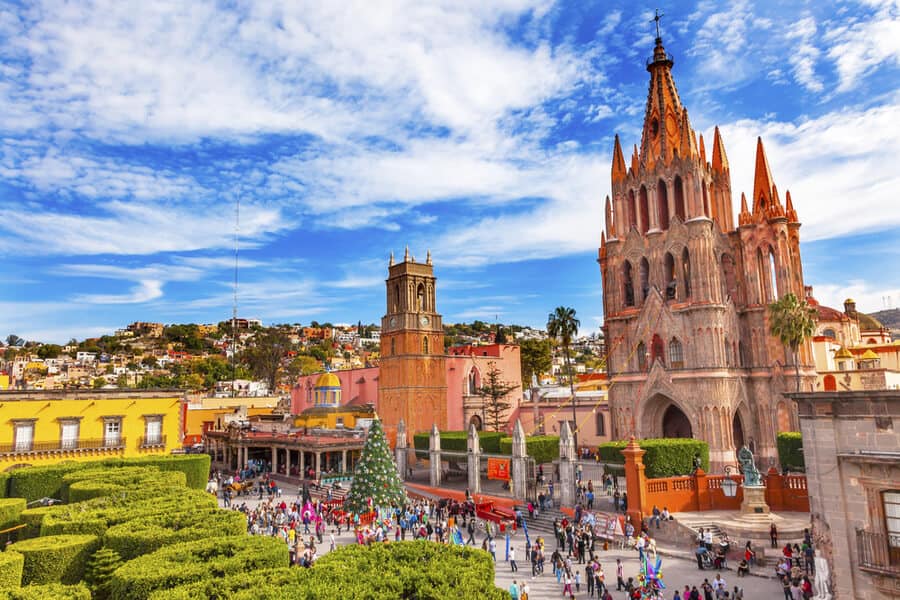 Compared to Canada, Mexico is easier to immigrate to, cheaper to live in, has better weather and better food.
There are so many great things about Mexico, and yet many people look down on it.
From a global perspective, Mexico is a relatively wealthy country. We've also served many clients from Mexico looking to diversify and develop their Plan B.
Whether you want a fast-paced city life or a slow-going beach life, Mexico has it all.
If you prove that you have a pretty basic amount of income, you can get residence in Mexico and spend time there. If you're willing to actually live there, then eventually, you can get Mexican citizenship as well.
They have a unique form of taxation that's relatively flexible for people just getting settled in the country for the first year or two.
It's also next door to the US – close to home. If you want a hot dog or some of those Americanized foods or experiences, Mexico can provide those.
You can read our ultimate guide to learn more about getting residency or even citizenship in Mexico.
2. Panama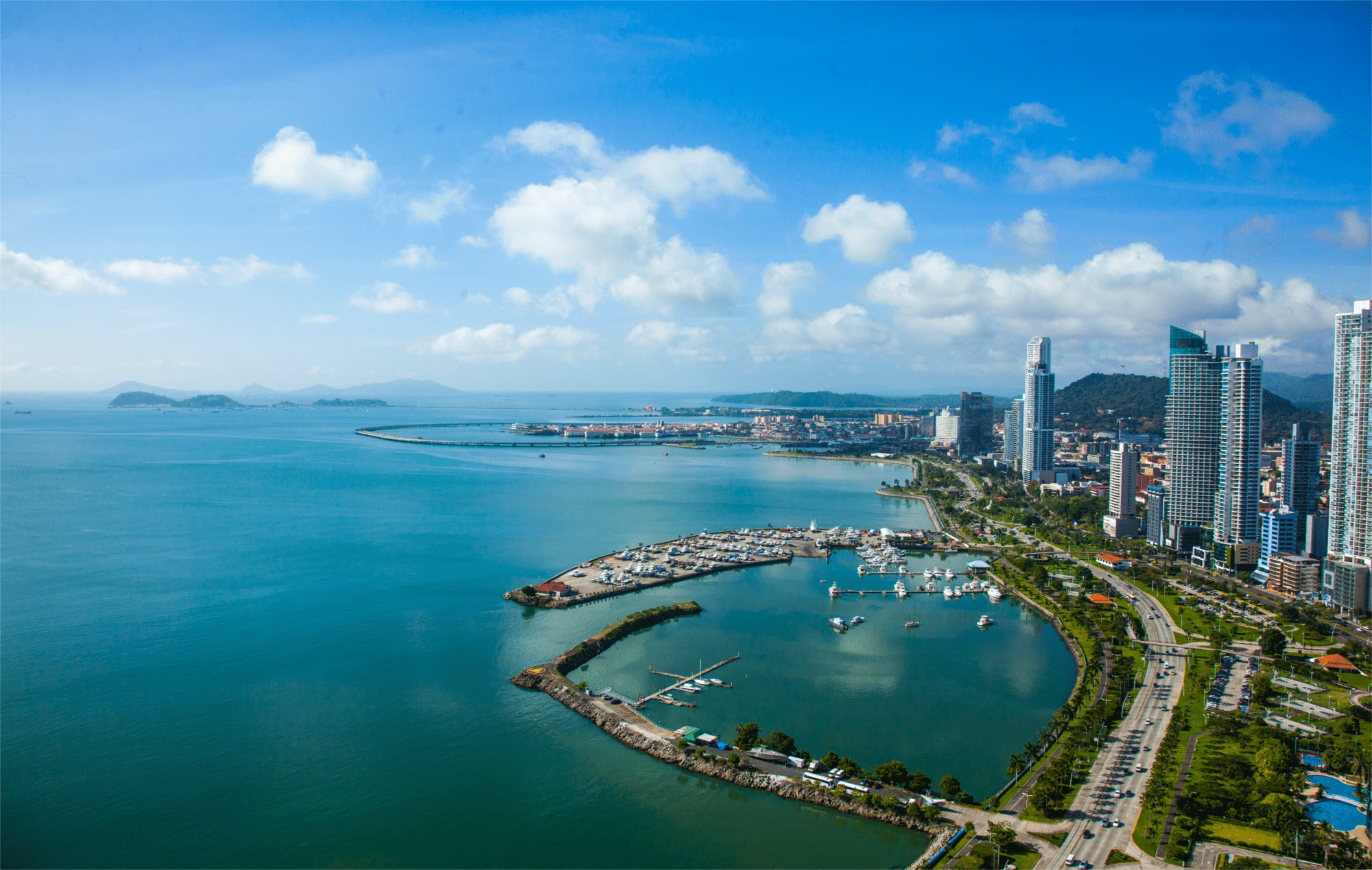 Another country in Latin America that's pretty easy for most Westerners to get into, including US citizens, is Panama.
You could buy a home, make some kind of investment in forestry, or make any kind of economic connection in addition to your Panama bank account deposit and that gets you into Panama. You don't have to stay in Panama to keep the residence active, but you can choose to live there.
The country uses the US dollar, so you won't have currency shock or fluctuation.
Moreover, it's a top retirement destination for American retirees. Panama's world-renowned Pensionado (retirement) Visa attracts flocks of retirees each year to its shores. Retirees are eligible for certain tax exemptions and several discounts and concessions in Panama.
While it's not the most affordable place, there are a lot of the comforts that Americans like, particularly in Panama City. There are parts of Panama where English is somewhat widely spoken. Some of the beach communities are really nice. There are also nonstop flights back to the US.
It's certainly more Americanized because of its history than some of the other countries in Central America. And it's definitely not a bad choice for many Americans to go with.
3. Belize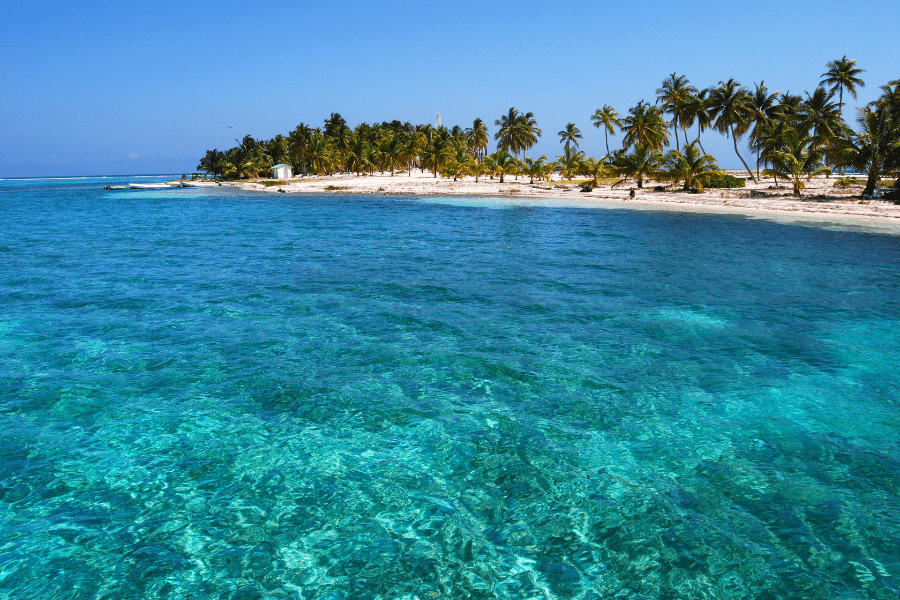 Even though there are some parts of Mexico and Panama where you can get by with only English, it's advisable to learn at least enough Spanish to function in local communities. However, if you're looking for an English-speaking country, particularly if you're a retiree, look to Belize.
Some of the benefits of Belize are that you are next to Mexico, there are nonstop flights from various cities in the US down to Belize, and you will also get to enjoy excellent diving and beach areas. In addition, setting up offshore bank accounts in Belize is fairly easy.
Belize could be an excellent option if you want to move to an English-speaking country to live a slow-paced beach life.
The residence process is relatively easier for retirees. You bring about $24,000 a year into the banks there, show that you have enough funds to support yourself, and you can move all your household goods into the country duty-free.
However, it's a much smaller country than even Panama and certainly Mexico. They have a lot of options for someone looking for a bit more laid-back lifestyle. It's not a bad place to live if you're just looking to escape and have a totally different life experience. A lot of Americans have chosen to go down there.
4. Portugal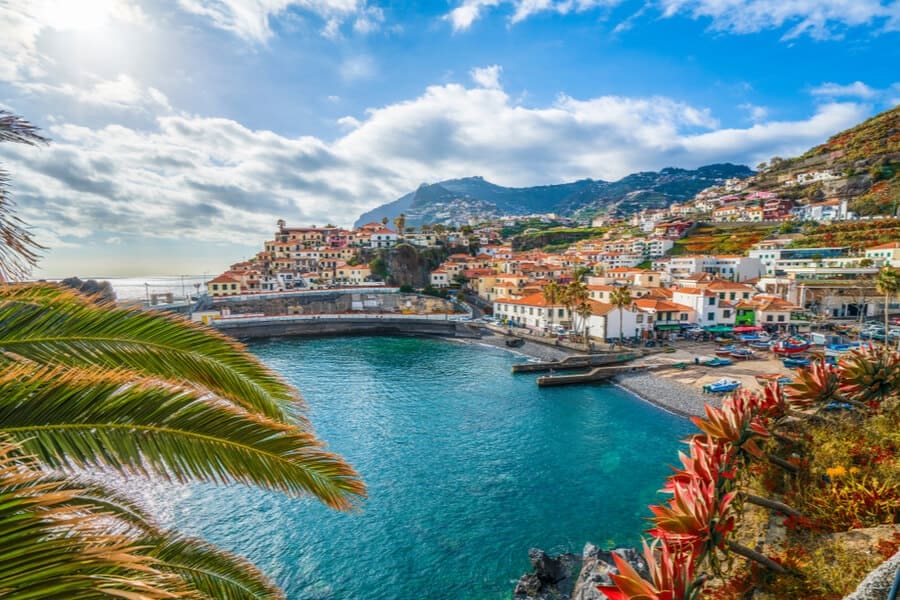 Another place that we've seen a lot of US citizens looking at is Portugal. It has a Golden Visa program as well as other residence programs for those who are looking to build a presence in the EU – and ultimately work toward citizenship.
Portugal has one of the shortest naturalization periods in the EU. The Portuguese temporary resident visa is renewable. It's usually valid for two years. After five years of legal residency, you can become a permanent resident or citizen.
Golden Visa scheme, D7, and D2 programs can all get you a temporary visa in Portugal.
Portugal is becoming a very popular nomad and expat destination – not only for younger people and digital nomads but also for retirees.
Most European countries are considered high-tax. However, Portugal offers a solution for that. The country offers an excellent tax residence program offering tax exemption on most foreign-sourced income for tax years.
The country has always been a beautiful place, but now it's becoming more international and offers more of the things that Americans are used to. English is more widely spoken – though Portuguese is not that difficult to learn if you spend time there.
It's definitely a place to look into because it is a part of the EU and offers one of the easiest ways to get an EU passport.
Go Where You're Treated Best
The best country for you is the one that caters best to your needs and lifestyle.
Asia, Eastern Europe, and South America all have several options if you're looking for a low-cost yet high-quality lifestyle. Malaysia, Colombia, and Georgia are excellent examples of such countries.
If you want premium options, Switzerland, Jersey, and the Cayman Islands may suit your needs better.
If you're looking to live a slow-paced beach life, check out our Nomad Beach Index or our article on the best island countries with no income tax.
And if you have your heart set on living in a country where you can get by just speaking English, the easiest countries to move to for you may be on our list of these 15 expat-friendly English-speaking countries.
Just know that there is no one perfect place for anybody. That's why we advise everyone to go where they're treated best.
If you are wondering which country can help you legally reduce your taxes, generate more wealth, and increase peace of mind, set up a call with us today. We will curate a holistic strategy that addresses all your needs and wants.