With tepid growth in the United States and Canada, a slowdown in major Latin American countries such as Brazil and Mexico, along with hyperinflation and plain disaster in those such as Argentina and Venezuela, it's becoming increasingly hard to find economic strength in the Americas. Welcome to Panama – a country with GDP growth regularly clocking in at above 10% over the past decade and one that hasn't seen negative growth since 1988, skipping several financial crises that the rest of the world suffered. Panama has the growth of a frontier market despite being relatively close to becoming a developed nation. Part of Panama's success can be attributed to its openness to immigration, trade, and investment. A Panamanian passport is one of the easiest in the world to obtain and is also of good quality, allowing visa-free travel to Europe and all of Latin America. The country also has a strategic location at the bridge of North and South America. The Panama Canal is one way that it directly benefits from this, bringing in a large amount of revenue and helping to facilitate trade not just in the region, but around the world. But the fact is that by doing all of these things, Panama is following a formula – one that other countries with a "rags to riches" story, such as Singapore, have also followed to great success. In fact, some have called Panama the "Singapore of Latin America". However, many opportunities in Singapore closed as it became one of the most highly developed countries in the face of the earth. Getting a second passport in Singapore, for example, is now difficult to the point of almost being impossible if you don't have a net worth in the tens of millions of dollars. The difference between Singapore and Panama is that the latter is not quite there yet, meaning that prices are still relatively low and residency options are plentiful. Buying real estate in a rapidly developing country such as Panama can open up all sorts of opportunities, but perhaps not for long.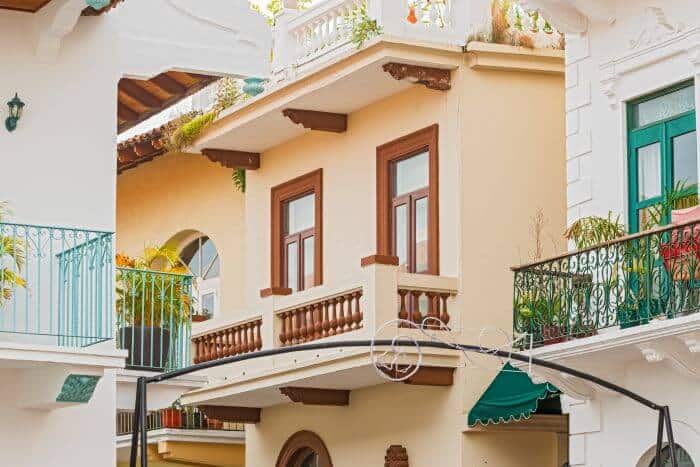 Residency in Panama
It's possible that Panama has more ways than any other country to obtain residency. From forming a business to buying part of a teak plantation under the "Reforestation Visa" program to registering a ship to, to making an investment in the nation's tourism industry. Practically anyone can obtain Panamanian residency if they really want to. Better yet, many of these options allow you to eventually apply for naturalization. Buying real estate in Panama is also an option for those looking for permanent residency there. Anyone investing over $300,000 in Panamanian real estate can immediately become a resident and apply for citizenship five years later. With that said, most readers will probably find it more practical and less costly to apply under the "Friendly Nations Visa" program. Citizens of 50 different countries can obtain immediate permanent residency with little more than $5,000, a trip to Panama, and filling out some forms. The 50 countries that are part of the Friendly Nations Program include the United States, Australia, Japan, Hungary and almost every other developed nation in the world. Even some emerging markets such as Argentina and South Africa are on the list. Panama truly is doing all it can to attract top tier talent. Unlike most countries (but very much like those such as Singapore during its growth stage), the Central American nation realizes that the best way to grow its most important sectors is to make it easy for talented foreigners to invest, start businesses, live, and immigrate there.
Real estate in Panama
Of course, the type of pro-immigration and investment laws Panama has will greatly benefit its real estate market – both directly and indirectly. One of the ways that buyers directly benefit is through heavy tax breaks. Foreign real estate purchasers have all property taxes waived for a period of 30 years. This is under the condition that the real estate was bought for $50,000 or more. In addition, the cost of any renovations can be deducted from your income tax, and all profit from selling and renting out your piece of property is exempt from tax 10 years from the date of purchase. All of these things are unheard of practically anywhere else in the world. Panama's currency, the Balboa, is also pegged at a 1:1 ratio against the US Dollar. Not many of us around here are fans of the dollar, but some of the smaller regional currencies such as the Costa Rican Colon and Argentinian Peso have even worse prospects, making Panama's situation more beneficial than anything. There are also less obvious ways that buyers will benefit. Certain factors such as Panama's future infrastructure projects will not have an immediate effect on property owners but are certainly worth knowing about. These range from a new metro transit system in Panama City to the influx of multinational companies into the country and the locations they choose to base themselves in. These developments will have a large impact on real estate prices in certain areas, and will largely determine the locations which will be deemed "convenient" in the future. One thing is certain, though: Panama has a bright future ahead of it, and real estate buyers in the country have a lot to look forward to.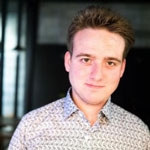 Latest posts by Reid Kirchenbauer
(see all)