The Nomad Beach Index was designed to highlight the best beaches in the world on the basis of not just beauty but also available services, taxes, immigration and safety.
Not all beach indexes are created equal. In fact, none of them truly cater to your specific needs as a Nomad Capitalist. The Nomad Beach Index was designed to remedy this dilemma.
The first and last Nomad Beach Index created by Nomad Capitalist was published in 2019. We felt that publishing a beach index during the middle of a pandemic would be irrelevant or even irresponsible. It was as if the world had stopped, and travel was put to a halt. While we opted to skip the Nomad Beach Index for 2020, we have continuously worked towards perfecting a more in-depth ranking for this year, 2021.
As the world comes roaring back to life, different people realize that they do not have to live in the United States, Australia, the United Kingdom, or the other legacy brand countries. We live in a time where technology is at its peak, so if you are a seven or eight-figure earner, investor, or stockbroker, or if you simply consider yourselves a "Nomad Capitalist," then you should take advantage of this index to learn how to "go where you're treated best".
The 10 Best Beaches for NOMAD CAPITALISTs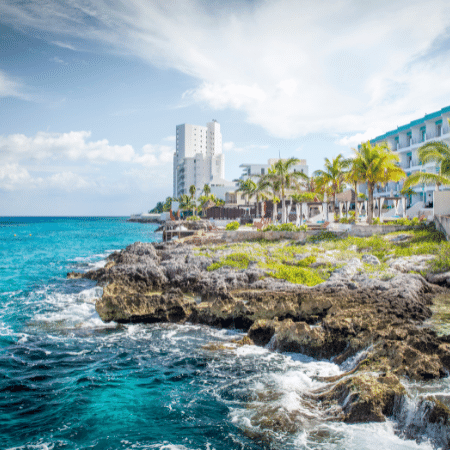 10. Cozumel, mexico
Cozumel is one of the more popular yet underdeveloped islands in Mexico, making it perfect for those who simply want to experience the tranquility of living. It is an excellent alternative to the other more popular beach destinations in the region like Tulum or Cancún since life in Cozumel is more laid back in a way.
It is a beautiful island to relocate to if you are into underwater adventures like diving, nighttime snorkeling, and swimming with sea creatures. However, like the United States, the taxes in Mexico will depend on your income and other factors, so plan your time spent in Cozumel accordingly.
You can obtain the residence permit by demonstrating that you have money in the bank or that you have a suitable income. You can also obtain a residence visa through different business or real estate investments throughout the country, but the latter is not advisable.
This residence visa will also lead you to the possibility of obtaining citizenship in Mexico after a few years.
9. Mykonos, Greece
Mykonos is another famous island in Greece that lies in the Aegean Sea. It is a popular hotspot for tourists who are into partying, which can sometimes be a nuisance to entrepreneurs focusing on running their businesses. 
This is why most investors tend to steer clear of this island, yet it has remained a crowd favorite through the years. Investors take advantage of the flexible Greek Golden Visa by having their eyes on Crete. 
The Greeks are laid back when it comes to their immigration policies, but they simply do not give away citizenship. Their government does not do well with handing out citizenship to those who are not ethnically Greeks.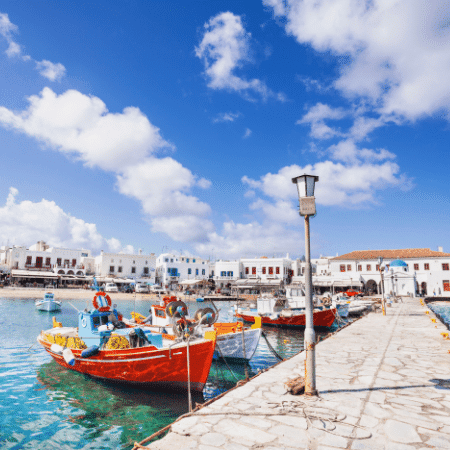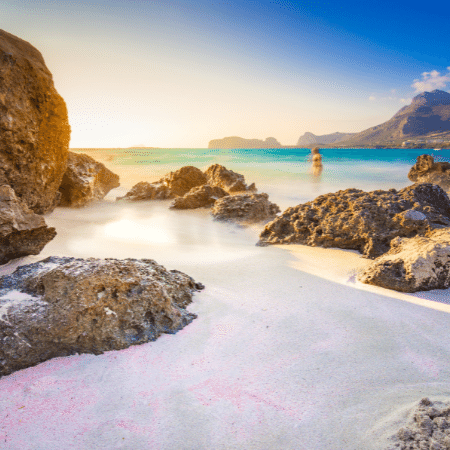 8. Crete, Greece
Crete is one of the most historically rich and naturally beautiful islands in Greece, and the country's Golden Visa is one of the cheapest and most flexible in Europe now for just 250,000 EUR, a new minimum. You can also make the investment in multiple properties, similar to Latvia's residence by investment. So, if basking in the bright coastal sun and dipping your feet in their beaches is your thing, then you will surely love it in Greece.
However, you would not want to stay in the country for too long since Greece has some of the highest taxation policies in the world.
What's worth noting though, is that it has a new pension flat tax rate of a mere 7%.
As for their immigration policies, Greece is laid back. Once you have purchased a property in the country and obtained your residency, there is no need for you to stay in Greece to maintain your permanent resident status. However, getting your second citizenship is not as easy since Greece does not do well with handing out citizenship to those not ethnically Greeks.
7. Vanuatu
Vanuatu's sandy beaches and crystal clear waters will welcome you to the shores of this beautiful paradise found in the South Pacific. The country is formed of 83 captivating islands and its locals will welcome you like one of their own. Not only will you experience their coasts but you will also see how beautiful and culturally rich life is in this part of the world.
Vanuatu's residence and citizenship programs provide Nomad Capitalists looking to escape the Nomad Tax Trap with a solid tax residency option. 
Not only that, but this island nation is also one of the rare countries that allow investors to pay for their citizenship directly via Bitcoin. Expect to pay less than $200,000 for the investment, including your donation and different costs.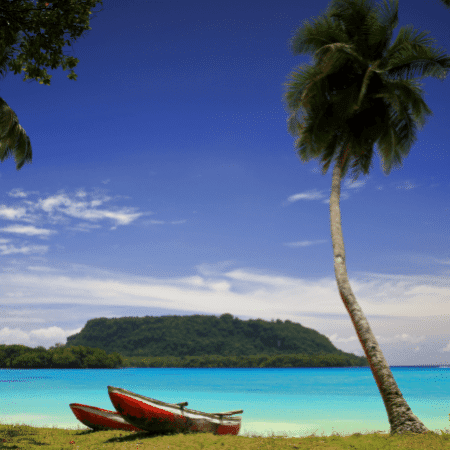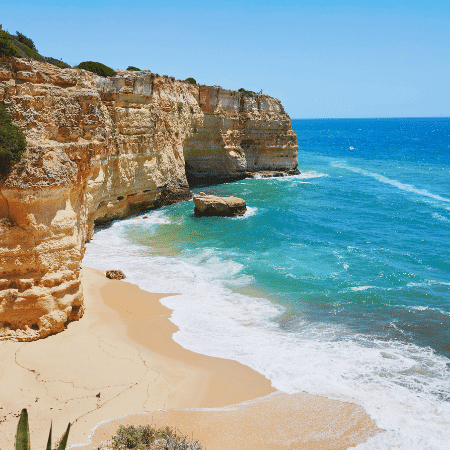 6. Algarve, Portugal
 The Algarve, in Portugal's southernmost region, is full of fishing villages, beaches, golf resorts, and breathtaking cliffs. You can also find enchanting villas, hotels, restaurants, bars, and many other services that make The Algarve a highly desirable location for tourists and Nomad Capitalists alike.
While it is true that Portugal still has a high tax burden like the rest of the countries in the European Union, the country offers no income tax for non-habitual residents. This is great for those looking to stay in Europe for a few months without having to carry its heavy tax burdens.
Portugal's Golden Visa is one of the best residence by investment programs in all of Europe and has attracted high-net-worth individuals from all around the world.
THE NOMAD BEACH INDEX 2021
5. Budva, Montenegro
The Adriatic Sea is one of the highlights of Budva, and if you are looking for a more inexpensive and tranquil alternative to Cinque Terre or Nice, then this is undoubtedly the place to be. Nowadays, Montenegro is also a great place to invest in real estate as the country is continually becoming more and more popular as a travel destination.
Montenegro is one of the countries in Europe where it is so easy to do business. It only enforces a corporate tax rate of just 9% or more, with more flexible tax rules than many Western European countries. You can't have your company in this country tax-free, but they have favorable tax programs, like their 10 years tax exemption program. The country is also certainly very friendly to crypto investors. Their government has also made it relatively easy to become a resident and even a citizen of the country. These are only some of the things that continue to attract investors to this country.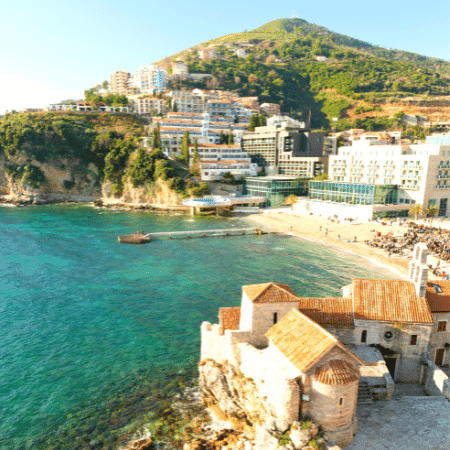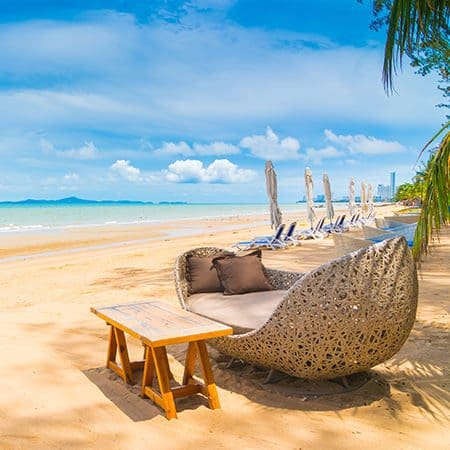 4. St. Kitts and Nevis
St. Kitts and Nevis is a paradise for those looking for lush green sceneries and crystal clear waters. Though it has had its safety issues over the years, investors prefer this dual-island nation because of how well they are treated. There is no personal or corporate tax in the country.
This paradise is home to countless animals, and if you are into wildlife, you will surely enjoy exploring its jungles. You will never run out of things to do in St. Kitts and Nevis, and you will always feel welcomed here.
It is possible to become a citizen and pay zero tax in this nation. You can either make a non-refundable donation to their government for $150,000 or invest about $200,000 or $400,000 in one of the country's approved real estate projects.
3. The Bahamas
There are 700 islands for you to choose from in the Bahamas, and with the country's straightforward immigration process, you can be a resident by purchasing an annual resident permit from the government. The country's Digital Nomad visa requires you to purchase US$750,000 in real estate.
In the Bahamas, there are countless beach destinations to choose from, and you can either stay in a luxury chain of hotels or rent a beach house by the coast. It is entirely up to you! The country's blue waters are incomparable to any other beaches in the region, and you will get to experience the authentic tropical lifestyle when you come.
The Bahamas is also popularly known to have no income tax, no corporate tax, no capital gains tax, no sales tax, no withholding tax, no gift or inheritance tax, and no other probate fees. This is what makes the island nation a well-established tax haven for entrepreneurs and investors alike.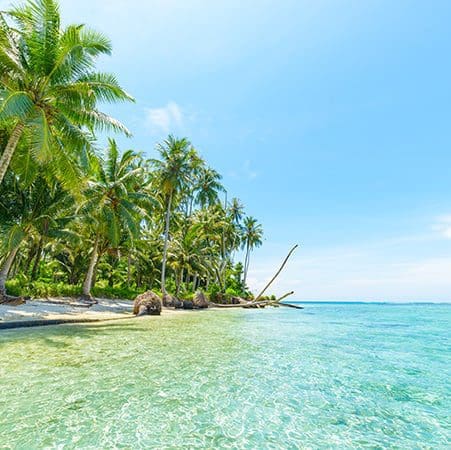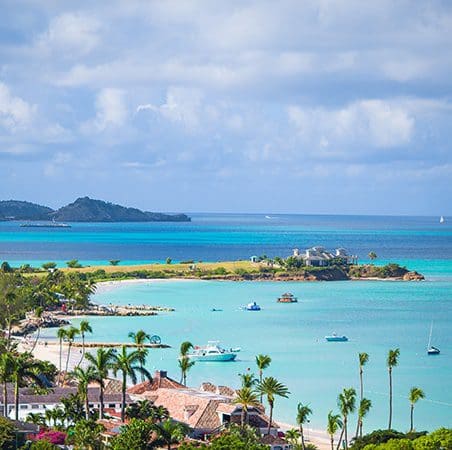 2. Antigua and Barbuda
Antigua and Barbuda is a dual-island nation that is becoming increasingly popular through the years. The country boasts of its historical culture, its world-class beaches, and the locals who will make you never want to leave. 
Though it does have a corporate tax, no other income is subjected to tax, but there is a way for you to live here for part of the year without becoming a tax resident – something that most globally mobile entrepreneurs prefer. The most important rule is to spend less than 183 days of the calendar year on the islands. 
This dual-island nation is also one of the beach nations on our list where you can quickly become a citizen by investment. Antigua and Barbuda also offer the cheapest citizenship by investment program for families.
1. The Cayman Islands
The Cayman Islands is one of the best beach destinations in the Caribbean. Its lush greeneries and blue waters make it a tropical paradise. Not only that, the Cayman Islands is a perfect tax haven for entrepreneurs and investors who do not want to deal with the complicated taxation policies in other countries. They can enjoy the warm sun in the Caribbean and favorable tax policies too.
If establishing a residency in the Cayman Islands is a goal, it is a straightforward process. Although, it does not come cheap. You will need to spend over CI$1,000,000 (US$1,199,994 USD) for a renewable temporary permit that can last for 25 years, or you can spend over CI$2,000,000 (a rough US$2,400,000) for a permanent residence permit that will eventually allow you to acquire citizenship. You can also start a company. This is perfect for those looking to get citizenship by investing in a country in the Caribbean. However, it is also worth noting that there are far cheaper options available in different countries in the region.
One of the best things about living in the Cayman Islands as a Nomad Capitalist is that it is a tax haven with no income tax, no property tax, no company tax, and no capital gains tax.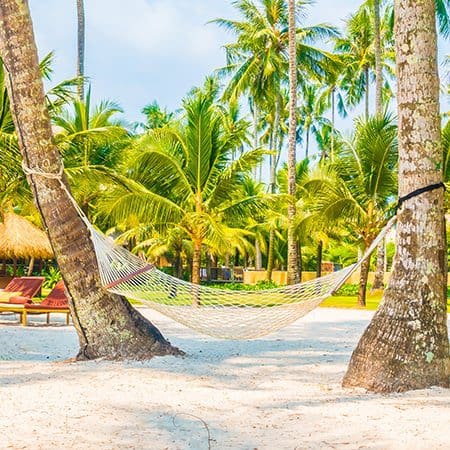 DISCOVER THE BEST BEACHES
Like everything else in life, finding the perfect beach destination takes a lot of effort. There are multiple factors to weigh in every situation. Finding the right place for you is not as simple as picking the number one beach on a top ten list. Your particular needs and circumstances as a Nomad Capitalist must factor into the decision as much as the view or local entertainment.
You deserve to get the best value for your time and money. Let us help you achieve exactly that. The Nomad Beach Index aggregates data from over thirty unique sources to create the perfect ranking system. With this valuable tool at your disposal, you can now more clearly understand the various pros and cons of each location and choose which one best fits your personal definition of paradise.
Need help? 
THE NOMAD BEACH INDEX RESEARCH TEAM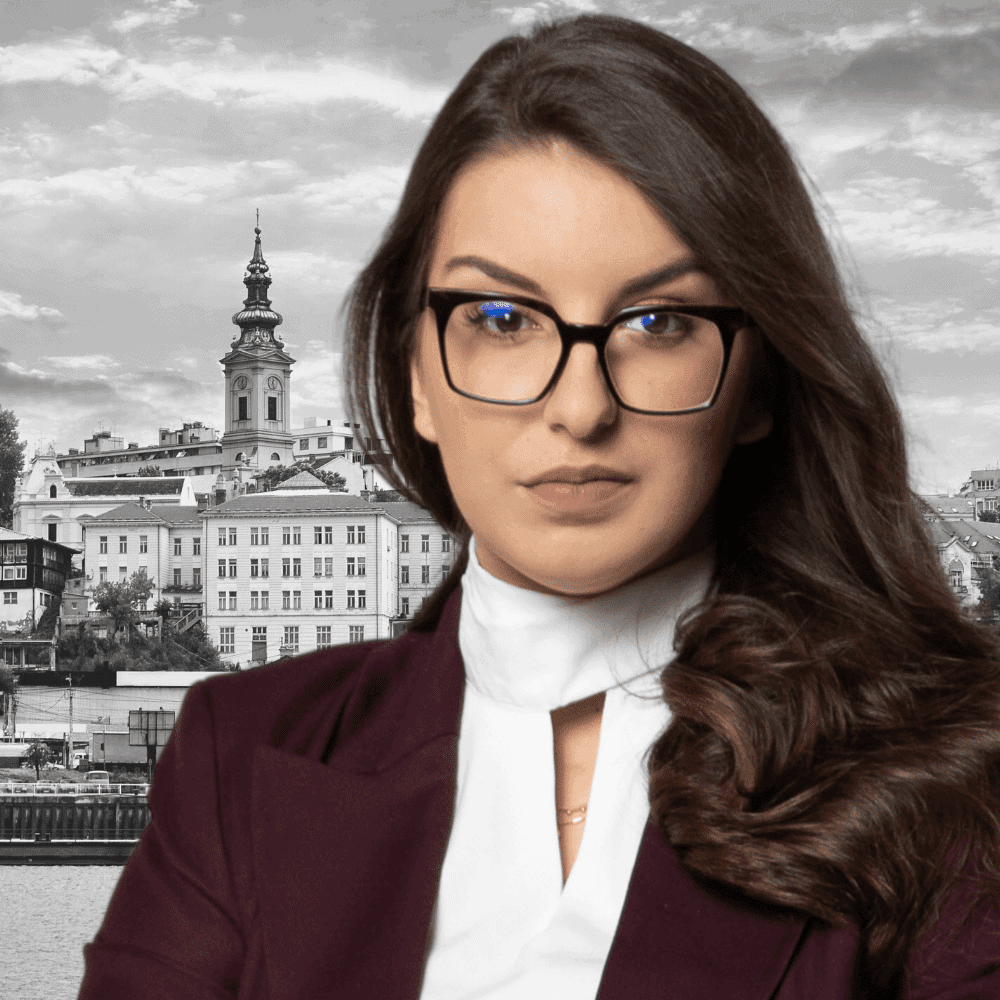 Jovana Vojinović
Director of Operations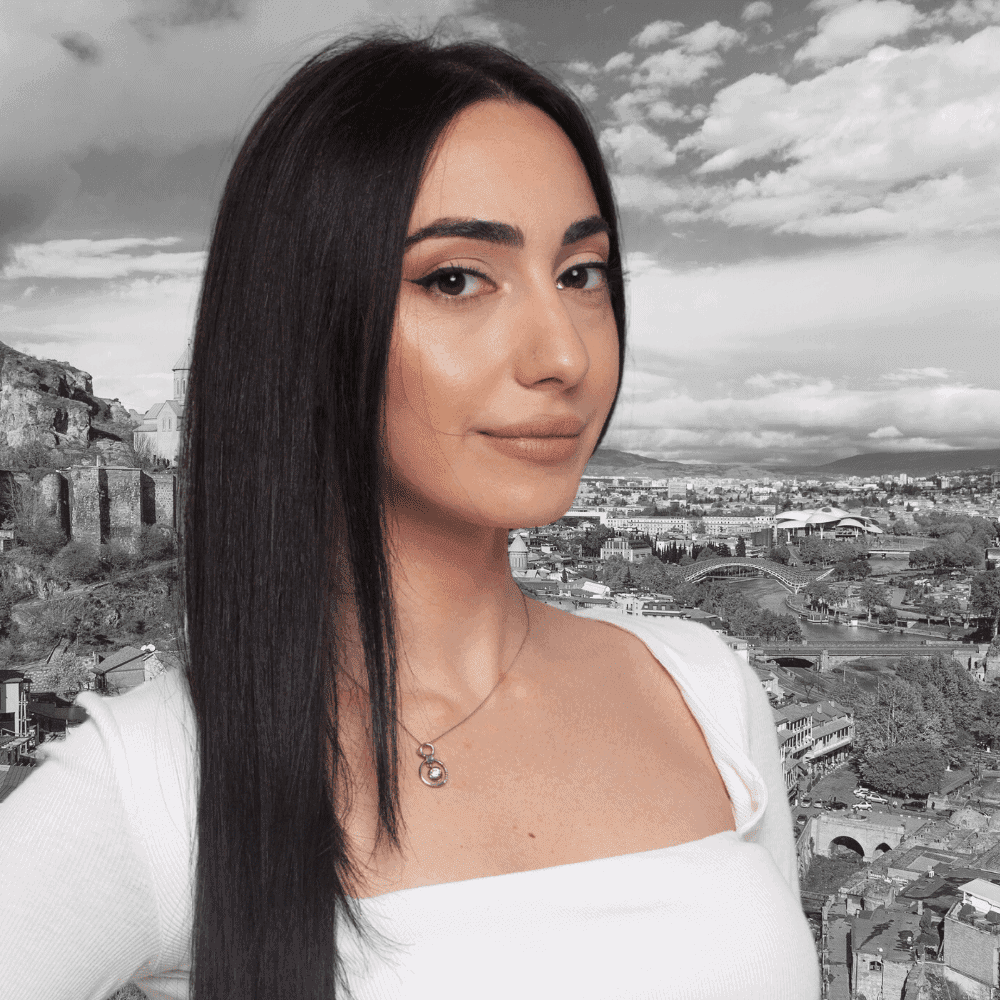 Vika Amiryan
Marketing Associate