Discover the world's best beaches for 2022. The Nomad Beach Index was designed to highlight the best beaches in the world on the basis of not just beauty but also available services, taxes, immigration, and safety.
View Past Indexes
2021
2019
The Republic of Vanuatu has managed to maintain a spot in our Nomad Beach Index, thanks to its sandy beaches, coral reefs, and some of the best and most welcoming people you'll ever meet in your life.
Considered one of the most culturally diverse countries in the world, Vanuatu does not fail to delight people who find themselves in this South Pacific paradise.
One of the few countries that allow investors to pay for their citizenship directly via Bitcoin, Vanuatu is extremely open to foreigners and their investments in exchange for its citizenship and residence.
Vanuatu's citizenship program provides Nomad Capitalists with one of the fastest ways to acquire a second passport through a minimum investment of $130,000. 
World-class beaches, hot springs, volcanic peaks, and an abundance of waterfalls make Dominica a "nature island of the Caribbean" and an attractive destination for travelers all over the world.
Dominica is far from tax-free but foreign sourced income is tax-exempt there. Moreover, there is no inheritance and property tax.
Dominican citizenship by investment can also be acquired by purchasing a state-approved real estate property valued over $225,000, including government processing fees, or by making a one time donation starting from $100,000, making it the most cost-efficient citizenship.
Langkawi narrowly missed a top 10 spot in our previous edition of Nomad Beach Index, but this year it has managed to bag the 8th position.
With 99 islands, Langkawi has no shortage of beautiful beaches and clear waters. The land also boasts of some very interesting mystical legends.
Although the tax situation in Malaysia is far from ideal, Langkawi enjoys a duty-free status, due to the heavy influx of tourists. So if you are a fan of duty-free shopping, Langkawi is the place for you.
Malaysia also has an MM2H Visa program for residence that is valid for 10 years without any need to renew your visa. Although, it's important to note here that the applicant has to spend 90 days per year in Malaysia per MM2H visa requirements.
Also, Malaysia has a territorial tax system, which means that MM2h visa holders will not have to pay any taxes on foreign sourced income.
Grenada, a small Caribbean island country, has jumped over several top nomad beach destinations in NBI 2021, to bag the 7th position in this year's edition, thanks to its tax-friendly policies.
Grenada only taxes locally sourced income. No inheritance tax, no wealth tax, and no capital gains taxes are levied by the government, making it quite attractive for investors, and digital nomads alike.
The country, dubbed the "Spice Isle", is known for its spices, amazing cocoa, and beautiful beaches.
Grenada citizenship by investment can be easily granted through a one-time donation of $150,000 or an investment in state-approved real estate projects valued at over $270,000, including the government processing fees.
Got a thing for surfing, delicious seafood, and comfortable living? Algarve is the place for you.
Located in Portugal's southernmost region, Algarve has an abundance of fishing villages and golden sand beaches.
The place also offers a variety of luxury villas and resorts, making it an ideal destination for people who don't want to compromise on luxury living.
The country doesn't offer much ease when it comes to lessening the tax burden, much like other EU countries, but it doesn't levy any income tax on foreign sourced income for non-habitual residents who reside in Portugal for less than 183 days.
making it a great choice for people who want to stay in Europe for a couple of months without paying huge sums in taxes.
Antigua and Barbuda is a dual island nation popular in the world of investment migration, thanks to its multiple investment routes and tax-friendly policies.
The country is also known for its world-class beaches, rainforests, and resorts. Antigua and Barbuda also boast of rich historical culture and the most welcoming people you will ever find anywhere.
Though it does have a corporate tax, no other income is subjected to tax, but there is a way for you to live here for part of the year without becoming a tax resident – something that most globally mobile entrepreneurs prefer. The most important rule is to spend less than 183 days of the calendar year on the islands. 
Antigua and Barbuda citizenship by investment is also offered to foreigners who are willing to invest in the country's real estate or make a one-time donation of $130,000 (including government processing fees) for up to a family of four.
700 islands, countless beach destinations, a straightforward immigration process, and almost no taxes – Bahamas offers it all and then some for investors and entrepreneurs alike.
The Bahamas is a well-established tax haven with no income tax, no corporate tax, no capital gains tax, no sales tax, no withholding tax, no gift or inheritance tax, and no other probate fees.
If that wasn't enough, the country boasts some of the most beautiful tropical islands with the clearest water in the world. Talk about a tropical tax-haven.
For people looking to reside permanently in the Bahamas, a minimum amount of $1.5 million has to be invested in the country's real estate.
The Adriatic sea, sandy beaches, medieval architecture, and vibrant nightlife, are only some of the highlights of the coastal town of Budva that make it the most popular tourist destination in Montenegro.
The increasing number of tourists also makes it an amazing place to invest in a real estate unit. Owing to the improvement in the quality of services, Budva has climbed two points in our Nomad Beach Index of 2022, as compared to last year.
The corporate tax rate is 9% to 15%, with more flexible tax rules than in many other Western European countries. Their government has also made it relatively easy to become a resident and even get Montenegro citizenship by investment with a minimum investment of €450,000.
Favorable tax programs, ease of doing business, and crypto-friendly policies are only some of the things that continue to attract investors to this country.
With lush green scenery, crystal clear waters, and exotic wildlife, the dual island nation of St. Kitts and Nevis is a tropical haven. 
We mentioned some safety issues regarding St. Kitts and Nevis in our previous edition but the country has significantly improved in the safety category, climbing up 2 points in our index this year.
There is no personal or corporate tax in the country but investors especially prefer this dual-island nation because of how well they are treated here. That, along with the fact that you will never run out of things to do in St. Kitts and Nevis makes it an amazing choice for digital nomads.
It is also possible to become a citizen and pay zero tax in this nation. As a single applicant, you can either make a non-refundable donation to their government for $150,000 or invest $200,000 to $400,000 in one of the country's approved real estate projects.
Maintaining its first position on the Nomad Beach Index for the third year in a row is the Cayman Islands. The country continues to bag the number 1 spot on our index, mainly owing to its beautiful scenery and attractive tax-free regime. 
The Cayman Islands is one of the best beach destinations in the Caribbean, and technically North America. Its lush green sceneries and blue waters make it a tropical paradise. On top of that, the Cayman Islands is also called the culinary capital of the Caribbean, making it a haven for foodies.
Not only that, the Cayman Islands is a perfect tax haven for entrepreneurs, investors, and digital nomads who do not want to deal with the complicated taxation policies in other countries. They can enjoy the warm sun in the Caribbean and favorable tax policies too. 
If establishing a residency in the Cayman Islands is a goal, it is a straightforward process. Although, it does not come cheap. You will need to spend over CI$1,000,000 (a rough US$1,198,000) in a qualifying real estate, and show a continuous source of income of US$145,000, or open a Cayman bank account with a minimum deposit of US$480,000. This will qualify you for a renewable temporary permit that can last for 25 years.
For a permanent residence permit that will eventually allow you to acquire citizenship, you can invest  over CI$2,000,000 (a rough US$2,397,000) in a qualifying real estate investment.
You can also start a company. This is perfect for those looking to get citizenship by investing in a country in the Caribbean. However, it is also worth noting that there are far cheaper options available in different countries in the region. One of the best things about living in the Cayman Islands as a Nomad Capitalist is that it is a tax haven with no income tax, no property tax, no company tax, and no capital gains tax.
Like everything else in life, finding the perfect beach destination takes a lot of effort. There are multiple factors to weigh in every situation. Finding the right place for you is not as simple as picking the number one beach on a top ten list. Your particular needs and circumstances as a Nomad Capitalist must factor into the decision as much as the view or local entertainment.
You deserve to get the best value for your time and money. Let us help you achieve exactly that. The Nomad Beach Index aggregates data from over thirty unique sources to create the perfect ranking system. With this valuable tool at your disposal, you can now more clearly understand the various pros and cons of each location and choose which one best fits your personal definition of paradise.
THE NOMAD BEACH INDEX RESEARCH TEAM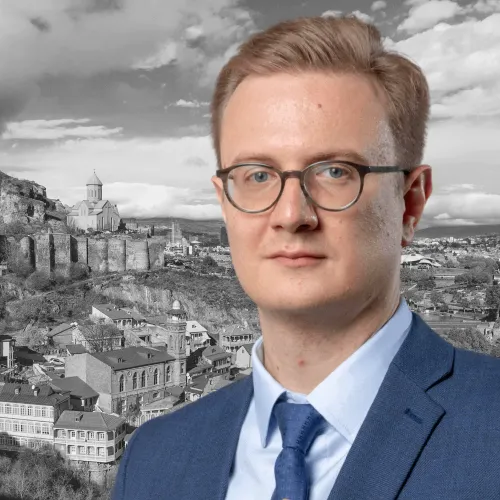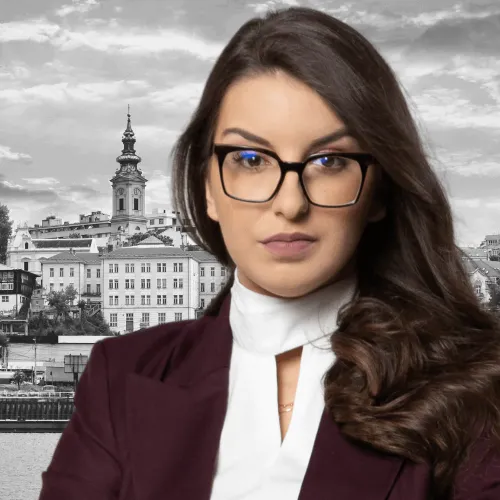 Jovana Vojinović
Director of Operations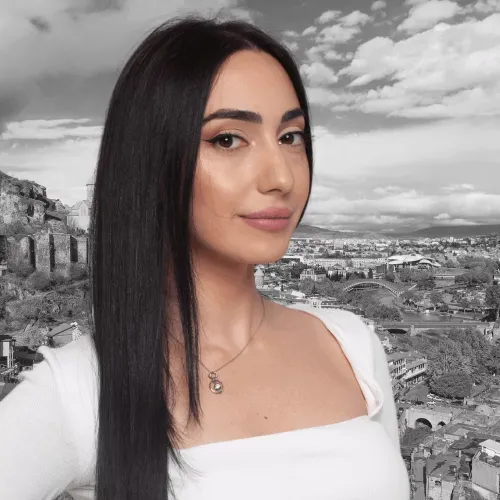 Vika Amiryan
Marketing Associate