This article discusses the seven cheapest cities in South America for nomads. In recent years, a rising number of remote workers are basing themselves in South America, and the continent is fast becoming a new hub for digital nomads everywhere.
South America is a broad continent with a population of over 400 million people in 12 countries, and it has the most awe-inspiring landscapes you'll ever see. While Southeast Asia is usually the go-to spot for entrepreneurs and digital nomads, South America also has plenty to offer. It boasts cheap living but with much more of an adventurous spirit. The people are incredibly funny, warm, and helpful, and it's actually a very safe place to live.If you want to start a company, invest, or acquire a second residency or citizenship in South America, reach out to us today. We can help you discover how South America fits your holistic offshore strategy.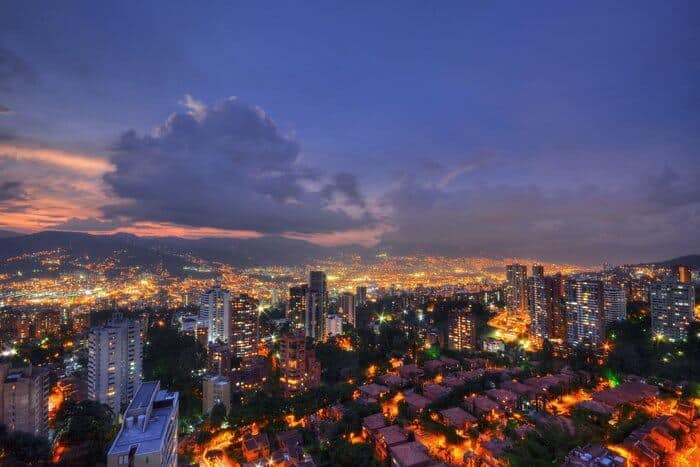 MEDELLÍN, COLOMBIA
Over the past twenty years, Medellín's transformation has been astounding. The government invested in disadvantaged neighborhoods and promoted education, and the police buckled down on street violence. As a result, the small city has blossomed into one of the fastest-developing areas in South America.
The scene for digital nomads in Medellín has also expanded tremendously for a number of reasons. Its climate hovers around 73 degrees Fahrenheit (or 22 degrees Celsius) year-round and its cost of living averages between $700-$1,200 per month. Medellín's co-working scene is rapidly expanding, and you'll find a multitude of cafés with decent WiFi and delicious Colombian coffee.
Although a good internet connection is not a guarantee everywhere in Medellín, the government has invested a lot into attracting foreign entrepreneurs and start-ups in recent years, making it all the more appealing to young go-getters, and the local tech community in Medellín is educated and prospering. Many companies and co-working spaces hold events weekly with information seminars to help out budding businesspersons. We've also noted Medellín's huge investment potential as Colombia's currency is still undervalued but slowly rising.
Visas aren't difficult to get for most people, but the maximum number of days you'll be able to stay is 180. Although visas can sometimes be a hassle, they're worth it, so you can enjoy this beautiful city with its expanse of large woodland parks, amazing coffee, and funky street art.
CUENCA, ECUADOR
Ecuador is another up-and-coming country for location-independent workers, which is why two of its cities have made this list.
First up is Cuenca. This charming, colorful town of cobblestone streets and mountain views will have you falling in love in no time. This little city emphasizes its art and culture, and it's even a UNESCO World Heritage site.
Nestled 2,500m high in the Andes mountains, the city's beautiful architecture will surround you. Festivals, food markets, and salsa lessons will ensure you will never find boredom in Cuenca. This could also be the perfect place for you to learn or brush up on your Spanish skills as there are a multitude of classes and language schools at your disposal.
While Cuenca is one of the more expensive cities in Ecuador, you can still expect to find a nice one-bedroom apartment in the city center for around $500 per month. If you're in the market for real estate, Cuenca also has some promising picks.
Another great perk for expats planning the move to Ecuador is that the country provides excellent health care services at a low cost. Cuenca's infrastructure is improving with a metro line and bus services that cost as little as 25 cents to use. The expat community there is also growing larger by the year.
The only drawback of Cuenca is its sometimes-spotty internet connection.
While internet speeds may not be ideal here, feel free to reach out to your landlord or Airbnb host and confirm that your place will have a good connection. Alternatively, there are plenty of cafes that boast a good WiFi connection that you can sit at for the price of a one-dollar coffee.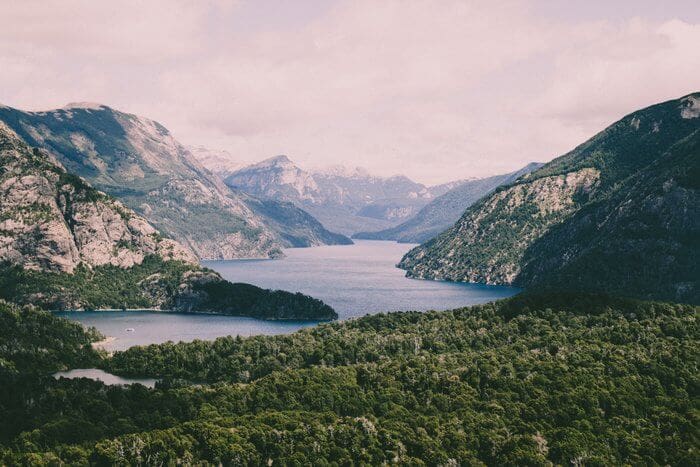 CORDOBA, ARGENTINA
Cordoba is the second largest city in Argentina, and it provides a very different feel from its more expensive neighbor, Buenos Aires. First, it's a university city, so the social scene and nightlife are alive and buzzing. The city's architecture blends together old colonial cathedrals, a palace, and churches alongside modern art museums and shopping centers, and its location at the base of the Cordoba mountains means that you can find an easy escape from the city's hustle and bustle.
The cost of living in Cordoba averages between $500 – 600 per month, and there's no shortage of things to do or places to eat out. WiFi is fairly reliable here, and there are more than half a dozen co-working spaces in the city center alone, meaning that other expats have already seen Cordoba's potential.
Culturally speaking, the city is very diverse. With plenty of 19th Century European influence, Cordoba boasts German, Swiss, and Italian areas with cuisine to match, giving the small city an interesting flair. This means different nationalities and ethnicities are common here, so you won't have to worry about fitting in. The city also has an airport located just six kilometers outside the city, but prepare to have to fly somewhere else for a layover first.
The start-up culture is also making its way to Cordoba. This city is vibrant, and the residents are well-educated, and its potential is now getting acknowledged.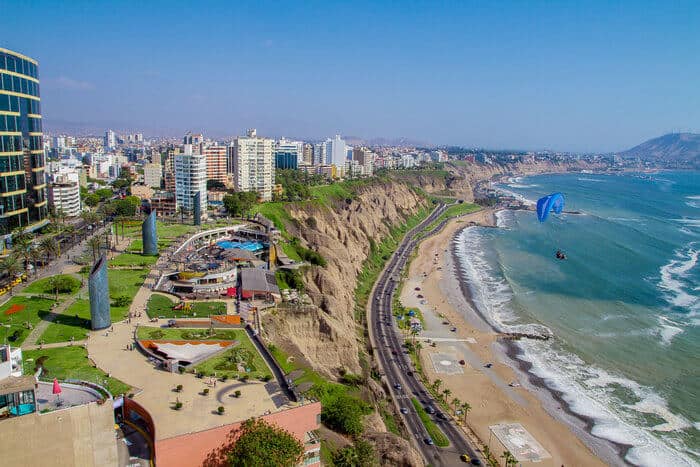 LIMA, PERU
As one of the largest cities in South America and the 16th most populous city in the world, Lima has a lot to offer. Now, in our opinion, Lima caters to a certain type of expat who likes big-city living and doesn't mind loud streets, crazy traffic, and a bit of grime. To be honest, in this sense, Lima seems no different from most other large cities – except that it provides amenities that meet all digital nomads' needs at a budget price.
The city has also experienced a recent start-up boom. The Peruvian economy is growing fast, and the city is ready for new businesses and start-ups to earn their place and keep the economy on its uphill track. Initiatives such as Start-Up Peru, Innovate Peru, and the Lima Founders Council push entrepreneurs and business ideas to the forefront. They are willing to provide funding, education, and equipment to projects that deserve it most.
As for costs, you can find yourself in a nice one-bedroom studio apartment in a middle-class area for about $500. As always, you can find plenty of options to suit your own lifestyle preferences.
Food is cheap, and Lima offers all the Western amenities you could ask for. You can purchase your own reliable internet connection for about $30 per month, and the city's airport is just ten kilometers away. Plus, it's only three hours by train to visit the famed Inca Trail to Machu Picchu.
One of the reasons why Lima differs from other cities on this list is the lack of other expats in the city. This means that the city definitely won't suit everyone, but the idea of living alongside locals and properly integrating with them would appeal to many. It forces you to get out of your comfort zone and really connect with the community instead of isolating yourself on an expat island. Doing so simply makes life more interesting.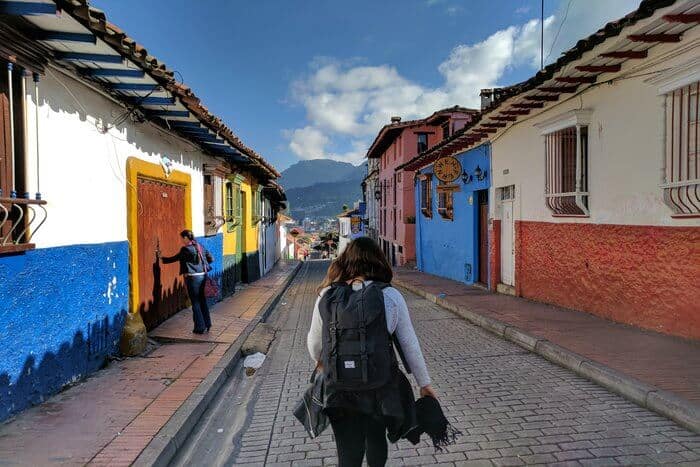 BOGOTA, COLOMBIA
Colombia's big, brightly colored, and bustling capital, Bogota, is an excellent destination for modern-day expats. Bogota has a strong economy, workspaces for many foreign companies, and a real urban feel. In fact, more than half of Colombia's start-ups are based in Bogota, and many of them seriously focus on international business.
Although it is another city located at high altitudes in the Andes with buildings that are hundreds of years old, Bogota is full of modern restaurants and cafes that make it stand out. Weekend hikes in the Andes are always in the cards, and you can make trips to museums or to Chapinero, a more traditional area of the city.
The cost of living is a huge draw as you can live well for between $750-$850 per month. Food is cheap (between $2-$3 per meal), and so is beer, but unfortunately, wine is more expensive. Overall, if you are earning money through an online business, there is a lot of potential here for saving.
One of the more difficult aspects of moving to Bogota is the language barrier. Understanding Spanish is important here as the average local's level of English proficiency is surprisingly low. Needless to say, the nightlife is good.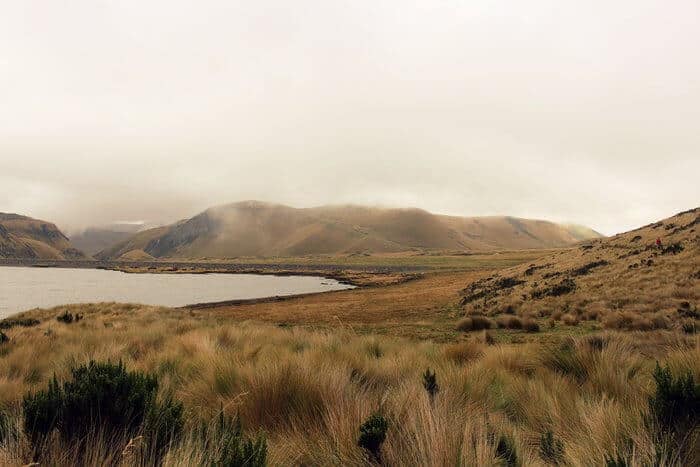 QUITO, ECUADOR
The second Ecuadorian entry to the list is its capital, Quito, which lies in a valley surrounded by mountains and volcanoes. The city keeps a modern feel as street art, and breweries continue to pop up around the city. Quito has incredible views, and it even has a teleférico (cable car) that takes you further into the mountains to enjoy the city's stunning natural beauty.
The US Dollar is used here, so if you are traveling from the US or earning USD, then that makes life a bit easier for you. Plus, Quito's International Airport also provides easy access to the US, making it appealing for US expats. This airport is also widely used by expats and tourists as a gateway to other parts of the country, and for that reason, you will commonly find plenty of other travelers here.
There are also plenty of other practical benefits for non-US nomads here. Internet speeds here are good compared to other South American cities, and there are even a few smaller co-working spaces available. The average monthly cost of living here is between $800 – 900, which is great for a capital city. And as previously mentioned, Ecuador provides excellent healthcare for locals and foreigners alike.
Quito is perfect for anyone looking to live city life but with access to adrenaline-junkie activities such as parasailing, rock climbing, and even hot air balloon rides. The locals here are extremely friendly and helpful, too, and while some level of Spanish is appreciated, you can get by with just English.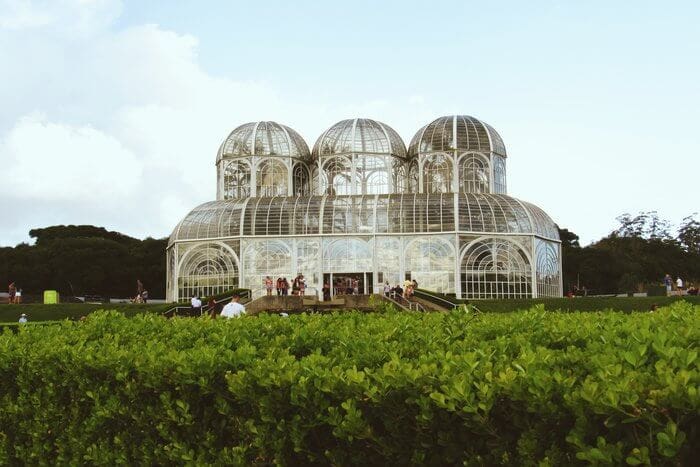 CURITIBA, BRAZIL
The Ecologist named Curitiba "the greenest city in the world" because of its extremely effective public transport system, multiple clean living programs that enable people to swap recyclable materials for bus tokens, and its excellent urban planning. Curitiba is located strategically near the center of South America, making it a great base to travel from. Uruguay, Paraguay, and Argentina are all just a stone's throw away.
Overall, if you want to settle somewhere without enduring a significant culture shock, this Brazilian city is for you. There are a number of expats currently living in Curitiba, enjoying a high quality of life at a low cost.
The city even has an English newspaper called Curitiba in English, which promotes international businesses and guides expats through the city's scenery, activities, and events. It's important to remember that the local language here is Portuguese, and while it is possible to get by on English alone, all people appreciate an effort to learn the local language – even if it's just the basics.
THE BOTTOMLINE
That's a wrap for the seven best and cheapest cities in South America. This part of the world has a different feel from anywhere else we've ever been.
It is a place full of constant excitement, adventure, and beautiful people, and it is the place to go if you are searching for an upcoming entrepreneurial scene with less of an overcrowded expat community.
If you want to start a company, invest, or acquire a second residency or citizenship in South America, reach out to us today. We can help you discover how South America fits your holistic offshore strategy.