Argentina may have gotten its name from the Latin word for silver, Argentum. Still, the country is pure gold for foreigners looking to establish residency or citizenship in a big country with diverse and exciting opportunities.
Argentina is the second-largest country in South America and the eighth-largest country in the world.
Argentina is a rich country, by every definition of the word. Rich in natural resources, rich in the diversity of its terrain, and rich in talent, Argentina is a country that needs no introduction.
And, of course, who can forget about soccer stars like Maradona and Messi?
From bustling cities to quiet countryside, from acres of thick forests to miles of ocean shoreline, you'll never run out of places to explore in Argentina.
Curious to know more about the country and how to get Argentina citizenship and residence? Let's get right into it.
But first, let's look at some benefits of obtaining Argentine citizenship or residence that may appeal to a Nomad Capitalist.
Why Argentina?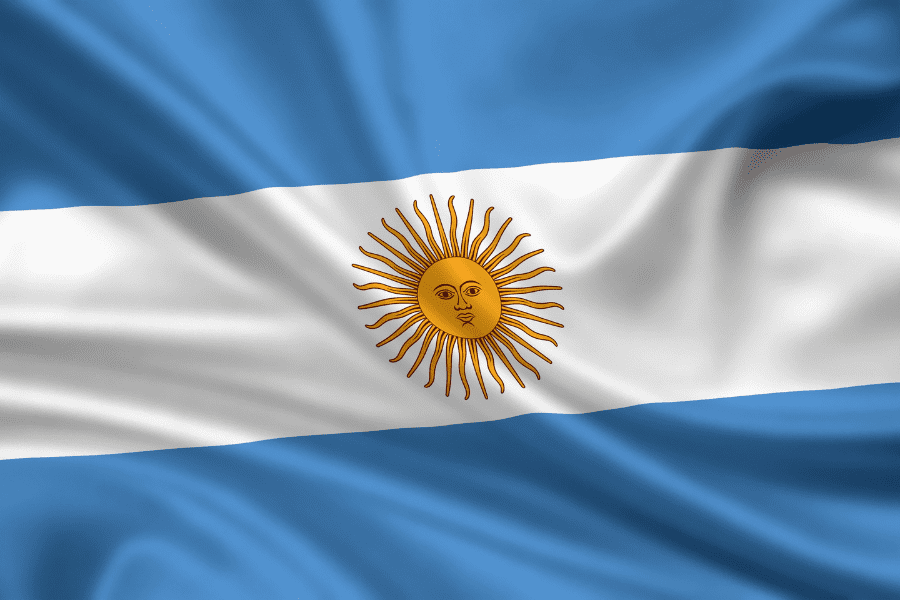 Argentina Offers Something for Everyone
Whether you are an Argentine citizen or a foreign national, Argentina will never fail to captivate you with its diversity.
In fact, diversity is the very thing that attracts millions of people to Argentina annually. Some people visit to get a taste of the gauchos' lifestyle, while others move in to spend their golden years in a country that offers something for everyone.
Argentina is home to over sixty thousand US expats, half living in or around Buenos Aires, the nation's capital. However, Americans are not the only foreigners you'll find in Argentina.
The country welcomed its fair share of European migrants from Italy and Spain in the 19th and early 20th centuries.
Apart from the population, you'll observe a heavy Italian and Spanish influence on Argentine architecture and culture. Many nooks and streets of the capital city will make you feel like you're roaming in Europe.
From lush green forests to the snowy mountain, from golden beaches to modern cities, Argentina caters to various accommodation preferences.
If you want to live in a high-quality Europeanized country without breaking the bank, Argentina will win your heart.
When it comes to obtaining Argentinian citizenship, most people go for the naturalization option, since the Argentine naturalization process is one of the quickest in the world with a top-tier passport at the end of it.
Argentine Passport
Currently 16th in the Nomad Passport Index, the Argentine passport allows visa-free travel to 156 countries, making it an excellent choice for foreign nationals with weaker passports or US citizens looking to renounce their citizenship.
Argentina is also a Mercosur member state which means that Argentine nationals can travel visa and passport-free to any of the following Mercosur Member and the Associated States, only with a valid national identity document:
Brazil
Paraguay
Uruguay
Bolivia
Chile
Colombia
Ecuador
Peru
Guyana
Suriname
With all the travel freedom Argentine citizens enjoy, Argentine citizenship would be an excellent choice for any digital nomad seeking a foreign passport.
Affordable Healthcare
Affordable and quality healthcare is something most retirees appreciate in a foreign country simply because they are tired of paying hundreds if not thousands of dollars for minimal procedures back in their country.
Thankfully, the Argentine healthcare system is one of the best in Latin America. Not only the healthcare quality is top-tier, but it's also highly affordable.
Argentina, especially Buenos Aires, is becoming a popular medical tourism spot for foreigners looking to receive medical attention of various kinds ranging from mild aesthetic procedures to major surgeries at a fraction of the cost of healthcare in Europe and the US.
Foreigners seeking treatment in Argentina that may take more than three months can apply for the Argentine Medical Visa, a multiple-entry visa issued for one year.
Moreover, the doctors in Argentina are highly qualified, and most have received their training from reputable institutions in Europe and the US.
Affordable and quality healthcare is not something only a retiree would be interested in – instead, it's part of the essential criteria you should keep in mind while choosing your next destination, whether to work, start a business, or settle permanently.
How to Get Argentina Citizenship and Residency
If you are from the US, UK, or EU, you don't need a visa to enter and stay in Argentina for up to ninety days for tourism or business purposes. All you need is a valid passport that will not expire in the next six months.
Any foreigner looking to stay in Argentina for more than ninety days must get a residence permit. Whether you are a student, employee, retiree, or investor, you must apply for a residence permit that best serves your motive to stay long-term in the country.
We've already discussed Argentina's one-year Medical Visa issued for foreigners seeking medical treatment in Argentina.
But which visa should you get if you are an entrepreneur looking to start a business, a retiree wanting to relocate permanently, or an investor wishing to invest in Argentina?
Plus, can an Argentine residency lead to citizenship, and is there an Argentina citizenship by investment program through which you can skip residence and jump straight to citizenship?
All these questions and more will be answered below.
How to Get Argentina Citizenship
According to Citizenship and Naturalization Law 346, you can only get Argentine citizenship through birthright, descent, or naturalization.
The country doesn't have a citizenship by investment program.
Citizenship by Descent:
You can get Argentine citizenship by descent if you are a child born abroad with at least one parent who is an Argentine citizen.
Citizenship by descent can also be obtained by grandchildren of Argentine citizens if their parent(s) obtained Argentine citizenship by descent first. However, iIt must be requested at an Argentine court. Moreover, minors can apply.
To get citizenship by descent, you must submit several documents including but not limited to a child's birth certificate, parent's birth certificate(s) certified by the Argentina Civil Registry, etc.
Citizenship by Naturalization
We mentioned previously that getting Argentinian citizenship by naturalization is one of the fastest in the world.
According to Article 2 of Law 346, you can get Argentine citizenship by naturalization if you fulfill the following conditions:
You must be over eighteen years of age
You must have resided in Argentina for two continuous years as a resident, temporary or permanent, according to the current immigration regulatory framework.
You must appear before a federal judge and express your will to be an Argentine citizen
And that's all.
With only two years of residency, Argentine naturalization is one of the quickest pathways to obtaining an Argentine passport.
Foreigners who have an Argentine spouse or child do not need to meet the 2 years of residency requirement to apply for citizenship.
It's a straightforward process, but your citizenship appeal may be denied if:
You have been in jail for over three years in the last five years.
You have an illegitimate source of income (working without a legal permit etc.)
You are under criminal prosecution.
Dual Citizenship
Argentina recognizes the right to possess dual citizenship, which means you will not have to renounce your citizenship while becoming an Argentine national.
The interesting thing about Argentine nationality is that you cannot renounce it. Many countries that don't allow dual citizenship may make exceptions for cases like these where renunciation is impossible.
Argentina issues various residence visas based on different motives – the following are some of the most notable ones.
Argentina Residency Permits
Pensioner Visa (Pensionado Visa)
Argentina has never been a stranger to foreigners and migrants. From excited tourists to foreign diplomats, millions of people visit this exciting country every year for various reasons.
Retirees make a massive chunk of those annual visitors. High quality of life, excellent healthcare, and affordable cost of living make the prospect of spending their retirement years in Argentina a dream come true for many foreigners.
Argentina grants the Pensionado visa to foreigners who can prove a regular monthly pension of at least 30,000 Argentine pesos (around $135 currently though subject to fluctuation). The amount must be received from a foreign government or organization.
You must prove your pension/income to the immigration department. You also require a clean criminal record.
The Argentine Pensionado Visa is a one-year visa renewable for three years, after which you can apply for permanent residency. You can also apply for Argentine citizenship after two consecutive years of residency.
The Argentine Pensionado visa may remind you of the world-renowned Panama Pensionado program, which is also a cult favorite among retirees worldwide.
Financier Visa (Rentista Visa)
Financier Visa, also known as Rentista or Person of Independent Means Visa, is a one-year visa renewable for three years, after which you can apply for permanent residency.
This visa is aimed at people who don't have a pension but can prove a guaranteed monthly income of at least 30,000 Argentine pesos (roughly $135 currently).
Like the Argentine Pensionado visa, your application must be accompanied by a clean criminal record.
Under the Financier Visa, you're not allowed to work as someone's employee. However, you can be self-employed or start a business.
In practice, Financier visas are only granted to foreigners who own real estate abroad which they rent and for which they receive a monthly rent above the minimum rent required.
Upon each renewal, you'll have to prove your income and its sufficiency to support your stay in Argentina again.
Investment Visa (Inversionista Visa)
The investment visa is granted to any foreigner who makes an investment of at least 1,500,000 Argentine Pesos (roughly $6,755) in a legal business, commercial, or service activity in Argentina.
The visa is initially valid for one year and is renewable for up to three years, after which you can apply for permanent residence.
The investment amount must come from a legal source and be held in BCRA-authorized financial institutions. (BCRA = Central Bank of the Argentine Republic)
To qualify for this visa, you must submit documents that prove your qualification, business and investment plan, financial records, etc., but that doesn't matter because, according to our sources, this visa isn't available in practice.
The processing never finishes, so it's best to look at options like the Pensionado or Rentista Visa to stay in Argentina. The government is also working on a new program for investors.
Considering the short naturalization process, the Argentine investment visa would've made for a great residency by investment pathway to citizenship if it worked.
Should You Get Argentine Citizenship?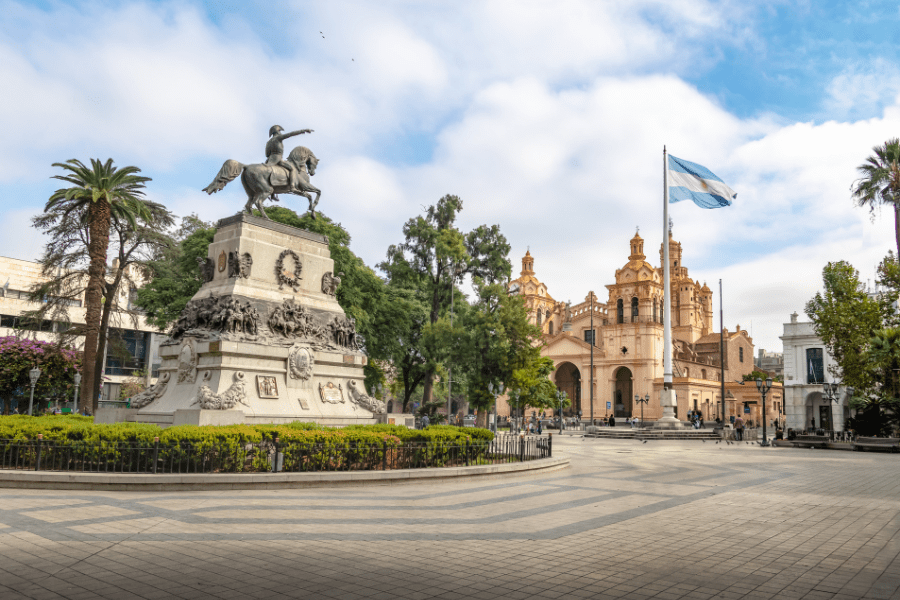 With a naturalization period of two years and a strong passport offering visa-free travel to 161 countries, it'd be unwise to let go of a golden opportunity like this.
The Argentine Peso has nosedived in value over the past few years, making residence permits as affordable as possible.
The country offers a high quality of life and a Europeanized vibe in South America without breaking the bank, making it a perfect haven for people looking to move overseas permanently.
The welcoming community, versatile terrain, and affordable cost of living can make anyone excited about living in Argentina.
If Argentina sounds like the place where you'd be treated best, reach out. We've helped over a thousand clients achieve their dream offshore life, and we would love to do it for you.