Dateline: Dubai, United Arab Emirates
Having access to quality medical care is an important consideration for many people who want to move overseas and live the Nomad Capitalist lifestyle.
What's interesting though is that many people believe that their country has the best healthcare in the world, even if that's not statistically true.
I've had quality healthcare from Serbia to Prague to Singapore. I've popped into places in the Philippines and Dubai and honestly, I can say that I haven't suffered a lack of quality of care in any of the places I've visited.
It's true that you do need to be aware and informed on the places you're visiting in regards to healthcare. But the idea that only western countries have sound medical practices and facilities is a thing of the past.
Many non-western countries are trying to improve their healthcare offerings to encourage medical tourism. Legacy brand countries like the US don't have the motivation to compete and stay on top of their care.
Places like Bucharest, Kuala Lumpur, and Prague know they can't afford to rest on their laurels and they're ready to compete for your healthcare business.
That's good news for those of you willing to move overseas.
You can find better quality care at a lower cost—drastically lower than the US.
Even if you're not looking to move overseas, consider that you can pay less and have a better experience, with more efficient care through medical tourism.
In this article, I want to show you which countries have the best healthcare for your dollar, the best hospitals for specific procedures, the best hospitals for routine care, countries with the best public healthcare systems for 2021, and countries that had the best COVID-19 responses.

I think you'll be surprised by some of the locations, many of which are outside of the western world.
At the end of this article, I'd also like to give you some advice on how to handle health insurance while living abroad and the best international health insurance plan available to you. I'll share what I do and my insurance philosophy.
You should be getting good healthcare for a good price.
After all, our philosophy is to go where you're treated best. Finding the best healthcare is doing just that for your body and your overall health.
Countries With The Best Healthcare for Your Dollar
I always mistrust studies that report countries with the best healthcare but only look at western countries. While many western countries may have great healthcare systems, I feel these studies miss a holistic perspective that considers more than just quality.
While France and Italy may be ranked at the top of the list for the world's best healthcare, they also both make the list for countries with the highest tax rates.
If you're a 7- or 8-figure entrepreneur, you'll be paying close to half of your income in taxes for that top-rate healthcare in those countries when you could live somewhere like the United Arad Emirates (UAE) that has high-quality care and you'll pay 0% in taxes.
In this section, I want to point out some countries that rank higher than the US (which is 37th) on the list for countries with the best healthcare, but also have good tax policies and give you the best healthcare for your dollar.
Colombia
While a surprise to many, Colombia ranks well above the US in terms of healthcare, coming in at number 22. Colombia is a country I have talked about a lot in recent years as a place that has worked to change its reputation and become a great place for real estate and other investments, as well as a hotspot for startups.
In terms of healthcare, Colombia is increasingly well-known for its low-cost, quality care. Medellín has become a hotspot for retirees who have access to some of the best hospitals in Latin America with care and insurance costs 50-70% lower than those in the US and Europe.
Colombia is home to 24 of the 58 best hospitals in all of Latin America. Most have English-speaking staff and many, like Hospital Pablo Tobón Uribe, the best hospital in Medellín, have special wings devoted just to medical tourism.
Oman
Oman was probably not on your radar but it ranks eighth on the World Health Organization's list of the best countries for healthcare.
Not only does it have phenomenal medical services, it is a great value for your dollar as Oman has no income tax and very few other taxes.
Last year I wrote about Oman being a great frontier market for entrepreneurs looking to start a business. The country has a lot of potential with a low cost of living and low tax rates.
In terms of accessing healthcare facilities, of course, the capital Muscat, and other big cities have the best care, but Oman is making major efforts to extend and improve its healthcare countrywide through clinics and smaller rural facilities.
Oman offers state-of-the-art facilities and highly skilled doctors which usually speak English as most of them have been trained outside of the country or are expats. Oman is getting more and more attention as a destination for medical tourism.
Andorra
Nestled high in the beautiful Pyrenees, the small country of Andorra offers healthcare ranked as the fourth best in the world while also having a top tax rate of only 10%. Citizens of Andorra enjoy a high quality of life while also boasting the second longest life expectancy.
Andorra is a great example of offering quality care as a western country and not taxing half of your income. It has created very favorable options for starting a business if you're an entrepreneur looking for a place to grow while also having great healthcare options.
United Arab Emirates
As a country built on attracting foreigners, it makes sense that the UAE has developed a great healthcare system, ranking twenty-seventh in the world. It's set to become one of the best places for medical tourism in the next few years. This past year, tourists spent over $3 million on medical services.
Fifty-five hospitals in the UAE have Joint Commission International (JCI) accreditation and most doctors there are trained in the US and United Kingdom and speak English. Their services are top quality and they are known for their efficiency and customer care.
With state-of-the-art facilities and services, care does cost more than in some other countries, but you save overall by paying 0% in taxes. The local standards are extremely high, the doctors are highly trained, and everything is clean and orderly. The UAE is working to attract medical tourists and as such is focusing on providing the best care.
With 90% of its population foreign-born, if you're looking at residence in the UAE, there are great options for healthcare and international insurance plans and coverage.
Best hospitals for specific procedures
Medical tourism has become more and more popular as people realize they can travel to places that both cost less and specialize in whatever specific procedure they are aiming to get. Many of these hospitals trying to attract medical tourists will specialize in a specific area of medicine. Check out our article for a list of the best countries specifically for medical tourism.
Here we'll highlight a few specific places that are the best for certain procedures.
Best Hospitals for Heart Procedures
Samsung Medical Center, Seoul, Korea
Samsung Medical Center (SMC) opened in 1994 and has placed its focus on improving the health of its country through patient-centered care and customer satisfaction.
It has lived up to this focus having received numerous awards over the years in these areas and by becoming well-known as a medical tourist destination.
SMC is best known for their Department of Cardiology which is home to the best faculty in Korea. They lead in the treatment of coronary artery diseases, heart failure, valvular heart diseases, arrhythmia, hypertension, aortic diseases, and peripheral vascular diseases.
SMC works to stay at the forefront of medical technology, especially in cardiology, with state-of-the-art equipment to provide rapid and accurate diagnosis and treatment.
Humanitas Hospital, Italy
Humanitas Research Hospital is a highly specialized hospital, research center, and university teaching center with JCI accreditation. As such, they are often on the cutting edge of medical technology and are one of the leading hospitals in innovation.
Humanitas is best known for its Cardio Center which uses innovative techniques and the latest-generation in robotics for arrhythmias treatments. This hospital specializes in cardiac and vascular surgery, electrophysiology, cardio-respiratory rehabilitation, and has a thrombosis and hemorrhagic diseases center.
As a leader of cardiac procedures, Humanitas has streamlined the process for international patients. With full-service booking, lodging, and transportation, in addition to 24-hour translation services, Humanitas makes your trip simple and seamless.
The German Heart Center, Berlin, Germany
Since 1986, the German Heart Center has been a long-standing success story. It offers the treatment of the entire spectrum of cardiac, thoracic, and vascular diseases as well as artificial heart implants and heart and lung transplants.
This center specializes in the diagnosis, treatment, and therapy of cardiovascular diseases and treats thousands of patients each year. The routine performance of these heart procedures provides its doctors with the most extensive experience worldwide in applying different support systems in both adults and in children.
The German Heart Center attracts many medical tourists and as such, has a guesthouse on the grounds for the families of patients. They also offer services to aid in obtaining a medical visa to Germany and have full-time translators, though most doctors speak German, English, and Russian.
Best Hospitals for Cancer Treatment
Sheba Medical Center, Tel Aviv, Israel




Sheba Medical Center is the largest medical center in the Middle East. It is comprised of the General Hospital, the Rehabilitation Hospital, the Women's Maternity Hospital, and the Children's Hospital.
Sheba's Cancer Center provides expert, professional, and compassionate treatment for even the most difficult cases, using the most advanced medicine and what they call a 360-degree approach to address all aspects of cancer treatment.
Sheba is the leading center in Israel for clinical research. It is home to more than 90 research groups, and about 4,000 active studies are conducted there each year. The staff of the medical center publishes about 1,800 scientific articles a year and is the leading medical institution in Israel in the number and quality of publications.
They have a medical tourism division within the center that offers individually tailored travel and healthcare packages for international patients. They offer travel, lodging, translation, and transportation services.
Helios Hospital, Berlin-Buch, Germany
The Helios Cancer Center brings together leading experts from different fields in the diagnosis and treatment of cancer diseases. Combined with the most modern equipment, the vast experience and qualification of the doctors bring success even in the most difficult and rare cases with a recovery rate in most departments that is consistently higher than the national average.
The clinic has been certified three times by the German Cancer Society as an oncological center.
Thanks to the close cooperation between clinics, research institutions, and biotechnology companies on the Berlin-Buch campus, patients benefit directly from top-class medical research.
Every year, the hospital sees thousands of patients from abroad. They offer booking services to help with obtaining your medical visa, finding lodging, arranging for transportation needs, and even setting up sightseeing excursions if you're feeling up to it.
The Proton Therapy Center for prostate cancer
The Proton Therapy Center in Prague, Czech Republic specializes in the treatment of prostate cancer. It's an alternative to MD Anderson in the US.
This center offers the most advanced and accurate form of radiotherapy currently available and has treated over 6000 patients from 50+ countries.
While they treat many types of cancer, prostate cancer is the most commonly treated. With their proton radiotherapy technology, they are able to achieve the best dose distributions and have great success with fewer side effects than normal treatments.
They serve many international patients and as such offer services to simplify your experience. They can make arrangements for appointments, flights, hotels, translators, and will even pick you up at the airport.
Best Hospitals for Dental Treatment
1.Bucharest, Romania – Velvet Dental
VelvetDental Dental Clinic, located in the Primaverii area of Bucharest, has really placed its focus on patient comfort. They've worked to create a soothing, yet high-tech atmosphere that shows their dedication to personalized, quality dental care.
In terms of quality, Velvet Dental can easily compete with those at the forefront of dentistry. They use the best materials, seek to apply the latest technology, work with certified laboratories, and are composed of a team of carefully trained specialists.
It also provides its staff, assistants, and dentists with continual opportunities to learn and improve the latest dental techniques and procedures, which leads to increased accuracy and patient trust.
With a team of highly qualified dentists and the latest dental technology, Velvet Dental offers the full spectrum of dental needs. Its services include dental implants, crowns, aesthetics, orthodontics, oral surgery, endodontics, periodontology, and imaging/radiology for both children and adults.
2.Belgrade, Serbia – Apostoloski Dental
Apostoloski Dental, has diligently worked to stay current in providing top-quality dental care with state-of-the-art technology, supplies, and equipment, as well as highly trained staff in a comfortable and pleasant atmosphere.
Dr. Apostoloski is an experienced and highly trained dentist who works to stay on top of the best techniques and practices so he can provide the best in personalized care. His passion and expertise is dental and full mouth reconstruction.
Apostoloski Dental continues to grow its dentistry tourist clientele as an increasing percentage of its clients come from around the world. Their website offers great recommendations for how to make the most of your dental tourist trip to Belgrade.
St. Petersburg, Russia – The Workshop of Smiles
The Workshop of Smiles has been giving people a beautiful and healthy smile since 2007. It provides a range of services from implantation and surgery to orthodontics and dental prosthetics.
The Workshop of Smiles provides an upbeat, yet professional atmosphere that promises patients high-quality, pain-free treatment through the use of the latest dental advancements in anesthetics and dental technologies. The clinic is equipped with world-class equipment and only uses the best materials from global manufacturers.
Their team of doctors is composed of specialists, each with more than 10 years of experience. The lead dentist, Alexander Barburov, has written a book and provides training seminars for other dentists on dental prosthetics.
The team is constantly working to improve their skills and knowledge in the field of implants, prosthetics, and dental treatments with the best Russian and European specialists and always implements the most advanced treatment methods.
Their affordable, yet high-quality treatments and procedures have attracted the attention of many in the region and around the world.
Best hospitals for cosmetic surgery: Brazil
In Brazil, there isn't a certain hospital that's best for cosmetic surgery. Looking good and feeling sexy is important in all of Brazil — almost to an extreme — so it's easy to find many places that will do a quality job for whatever it is you want done. Brazil is home to more cosmetic surgeons than anywhere else on the planet.
While Brazil can't boast of an efficient system, it can claim 60% lower costs than the US while still having highly trained doctors in more than 40 JCI-accredited hospitals.
Hospital Samaritano de Sao Paulo is the best known and a JCI-accredited hospital in Sao Paulo, but you'll also pay a bit more for the top doctors there. If you're looking to save money, it's worth it to shop the lesser-known clinics as many have very qualified doctors.
Best hospital for hip and knee replacement: Fortis Hospital, India
Fortis hospital is a network of some of the best healthcare facilities across India. Its department of orthopedics specializes in hip and knee replacement.
Patients from around the world come to be treated by doctors who are world leaders in their specialties and who use the latest technology in robotic surgery. And they pay as little as six cents on the dollar compared to what one would pay in the US.
Prices vary according to specific situations and conditions, but start as low as $4,000.
Best hospital for surgical procedures
Bumrungrad International Hospital
Bumrungrad International Hospital is a top-rated hospital in Bangkok, Thailand. It serves over one million patients a year, with half of those coming from other countries. Bumrungrad is well known for its cutting-edge technology and medical research and also as a medical tourist destination.
Among its many specialties, Bumrungrad is best known for its surgical procedures, especially focusing on robot assisted surgeries which are more accurate, less invasive, and lower the risk of post-surgery complications.
Bumrungrad's robotic surgery is led by an internationally renowned surgeon and a team of specialists. You'll find a clean, state-of-the-art facility with the best surgery care worldwide.
Best hospitals for routine care
If you're not looking for a specific surgery or procedure, then it's also important to know about the quality of routine care and which hospitals are best worldwide for general care. Many of those who haven't traveled outside of the western world often worry that other countries have inferior care and facilities.
This couldn't be farther than the truth.
What you'll find in many countries are clean, state-of-the-art facilities, with highly qualified staff, nurses, and doctors, and cutting-edge medical technology.
Here are a few of the places that are best for routine healthcare.
Prince Court Medical Center, Kuala Lumpur, Malaysia
Prince Court Medical Centre is a 270-bed private healthcare facility located in the heart of Kuala Lumpur, Malaysia. It holds itself to the highest international medical standards. It has world-class facilities, uses innovative technology, and is known for its warm and superior customer service.
I have first-hand experience with Prince Court Medical Center. It's known as one of the best hospitals in the region and has international acclaim, and is not far from my home in Kuala Lumpur.
You'll be seen there by qualified doctors — most of whom studied in the UK or US and speak English — in a museum-like atmosphere for a tiny fraction of the cost of what you'd pay in the US and other western countries.
Because of the low cost, I often don't bother with insurance and just pay out of pocket. It's more of a hassle to bill insurance than to just pay the small cost.
For example, when you get an "executive health check," it's about $150 for the most thorough health check I've experienced. They rush you around to the front of every line and then give you a food voucher to go get lunch. Everything is done more efficiently than anything I've ever experienced in the US.
The doctors seem more down-to-earth and much more honest with you than in the US. They treat you more like a customer than just a patient.
Gleneagles Hospital, Singapore
Known for its commitment to quality and affordable healthcare, Gleneagles is an internationally recognized and JCI-accredited hospital.
It was set up to be a one-stop service for all your health needs. They provide a range of medical and surgical specialties including oncology, cardiology, liver transplants, gastroenterology, orthopedic surgery, sports medicine, and obstetrics and gynecology.
Gleneagles is also known for its strong sense of community and cooperation among doctors in order to get you the best care.
The quality of patient care is so well-known worldwide that it attracts thousands of medical tourists each year and many people in the surrounding regions travel to Gleneagles for their routine care.
Clemenceau Medical Center, Beirut, Lebanon
Clemenceau Medical Center is affiliated with Johns Hopkins Medicine International (JHMI) and has been rated number one for medical tourism many years in a row. It is located in Beirut, Lebanon which is certainly a place that many westerners find as a surprising option for high-quality medical care.
If top-quality, affordable healthcare is what you're looking for, Clemenceau Medical Center is rated excellent for patient care for medical tourists.
They are best known for their cardiovascular and neurology departments which use the most modern medical technology and up-to-date practices.
They also have a Second Opinion program that connects doctors associated with JHMI to doctors at Johns Hopkins in Baltimore, USA for a more thorough evaluation of certain conditions and situations.
Samitivej, Thailand
Samitivej's first hospital was founded in June 1979 in the Thong Lor area of Bangkok, Thailand, right on Sukhumvit Soi 49. It has now expanded to seven hospitals throughout Thailand which are recognized as some of the top hospitals in Asia.
This hospital group also attracts medical tourists from around the globe. It caters to the large expat population within Thailand but has more recently become a medical tourist destination for people from China, Southeast Asia, and the Middle East. This international attention has moved Samitivej to a top 10 spot for medical travelers.
Samitivej Hospital has a long history of excellent care and innovation. In 1999, Samitivej became the first hospital in Thailand to be awarded the prestigious recognition as a Mother-and-Baby Friendly Hospital by the World Health Organization and United Nations Children's Fund (UNICEF).
Samitivej continues to specialize in neonatal and pediatric services with several specialists in areas like pediatric orthopedics, liver and gastrointestinal care, newborn and pediatric surgery, and high-risk pregnancies.
Countries with The Best Public Healthcare Systems in 2021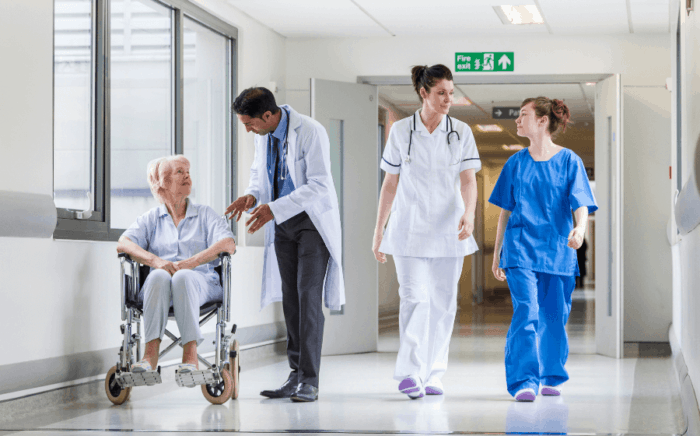 Naming the countries with the best public healthcare systems is an interesting process. It really depends on your definition of what makes something the best. Some focus on having the top specialists for the specific service they're seeking while others care more about patient care, costs, or having the latest medical technology.
As in other aspects of my nomad capitalist philosophy, I like to take a holistic approach to really go where you're treated best for what's important to you.
USNews put together a list of the top ten best healthcare systems for 2021 and all are in the western world. As I said before, I'm always a little skeptical of studies that only put western countries at the top. I don't think they're taking the holistic approach.
Still, here's their list:
Sweden

Germany

Denmark

Canada

Switzerland

Netherlands

Norway

United Kingdom

Finland

Japan
For me, however, instead of just focusing on the best healthcare systems, I feel you'd be better off finding a country with quality routine care and then looking for a specialist for your bigger needs.
Why do we only look for competition in some things? If you look at the top 10 hospitals in the world, only three of them are in the western world. The idea here is that it shows that the western world is not as significant as it once was for quality healthcare.
Yes, Sweden and Denmark may have great hospitals and quality care, but at what cost? Higher healthcare costs and tax rates of almost half your income. No thanks.
The eastern world is emerging as a destination where they want to be on par with the competition and grow their country. They're competing to attract healthcare dollars from people in the US and UK.
Not only is there similar or even higher quality care in these non-western countries but there are also huge cost savings benefits. You can pay less and get the same (or better) care.
For example, I once went to a clinic in Bucharest to get my teeth cleaned and I'd never seen anything so sophisticated. Everything was brand new.
I think that's what you'll see more of.
Emerging countries are working to have the best care so they can attract medical tourists. There will be specialists that will be worth traveling to see and will easily save money when compared to what you spend on healthcare in the US and other western countries.
So in this section, I gave you a list of what some groups see as the best healthcare systems for 2021, but I would urge you to consider more than a western-style system and go where you're really treated best.
Countries with the best (and worst) COVID-19 response
There are a couple of places where the US shows up first on the list for healthcare. First, it tops the list for most expensive care (while, as we've mentioned, only ranking 37th for quality of care). Second, the US rates first for the worst response to the COVID-19 pandemic.
In an article about countries that had the best and worst responses to COVID-19, countries that quickly responded with travel restrictions and contact tracing fared the best.
At the top of the list for handling it best was Taiwan. Getting a first-row seat of the epicenter of the pandemic, Taiwan was able to observe China and set its own containment strategy in place quickly. Taiwan has only had 12 reported deaths.
New Zealand came next, with only 26 reported deaths. They were aggressive in their lockdowns and tracing, focusing on eliminating the disease and not just flattening the curve.
Spots three, four, and five were Iceland, Singapore, and Vietnam respectively. They similarly had very few deaths due to aggressive contact tracing strategies and travel restrictions.
On the flip side, those governments that took a more relaxed, slow response to the virus have had significantly higher death rates. As mentioned, the US tops the list, followed by Brazil, India, Mexico, and the UK.
It's interesting to note that in these cases, it's not necessarily just access to good healthcare facilities and resources that were lacking, but instead more of the attitude toward responding quickly and effectively. The COVID-19 pandemic definitely helped point out some troubling attitudes in some of these regions.
Best International Health Insurance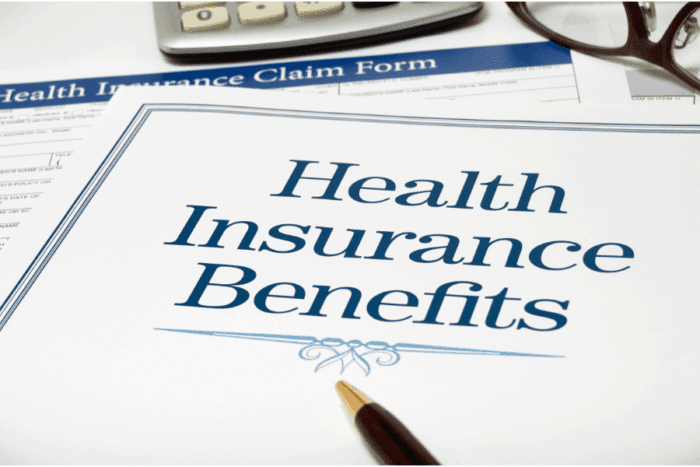 One question we often get from clients that are delving into the Nomad Capitalist lifestyle is about how to get health insurance when they're not in one spot for long.
Or if you're moving overseas, you'll often run across health insurance requirements in order to get a residence permit. This is the case in Asia, under the Malaysia My Second Home (MM2H) program in Malaysia or in Thailand for the Investor visa. You are required to have health insurance in order to qualify for the residence permit.
In addition, international health insurance is especially important if you're retiring to another country and you'll be needing more healthcare services. You'll want to make sure you're not only getting the best care but that you're insured in the event of an emergency.
So how do I do health insurance?
I don't promote any specific company, but I would like to let you know how I've set up my insurance plans.
The first important thing to understand when you're leaving your home country to become a nomad capitalist (especially if it's the United States), is the realities of the costs of care and the need for insurance.
You're not going to go to the emergency room in Malaysia and get a bill for $100,000. It's just not going to happen.
Meanwhile, in the US in particular, people go in for pretty benign stuff and get huge bills.
I go to one of the best hospitals in Malaysia (mentioned above) when I need to go to the emergency room and it might be $100 – $200. Again, often the doctors there are educated in the UK and I feel the care is just as good.
So understand that if you're coming from a place where insurance protects you from catastrophic costs for healthcare, in other places, there's not as big of a risk for super high bills. There is a huge difference in cost.
Here's what I've set up.
I first maintain comprehensive coverage in my main hub countries. For me, that's Malaysia, Georgia, and Colombia. I've put a high deductible on that to bring the cost down because I'm looking for the best risk transfer.
It's often not worth dealing with the insurance companies, so for most things I just pay out of pocket. What I'm really trying to protect myself from is if something terrible happens, covering me from having to pay $100,000 or more.
Comprehensive coverage provides me that.
What I layer on top of that is a catastrophic travel policy that covers me all around the world, except for the US. Any travel insurance is going to be a lot more expensive if you're going to be needing care in the US because healthcare is just so much more expensive there.
There are a few companies where you can basically tell them the few countries where you spend the most time and they'll cover you everywhere else.
For my insurance though, I group those two types of insurance coverage together.
I'm covered if something needs immediate attention — a medical evacuation situation. It will be covered by the catastrophic coverage. I'm also covered with my comprehensive plan in the places I stay longer.
My coverage in Malaysia is pretty good, I can always return to Malaysia and get that coverage because I'm covered year round. If I get diagnosed with something like cancer while I'm in Colombia, I can go back to Malaysia to get treatment. If it's not urgent, I can wait a couple of days to get back to Malaysia and get the healthcare where I'm covered.
With all of this being said, if you are a 7- or 8-figure entrepreneur, understand that I don't know of too many things that could happen to you in a country like Malaysia or Singapore that would creep up beyond the low six figures.
I don't know every condition and obviously, there are chronic conditions that people are dealing with, but what I found when I started asking questions about what it costs to treat the average cancer in Malaysia was that there wasn't a single cancer where the average cost was over $75,000.
So to a certain extent, self insurance is not a bad thing to do in many of these countries with low healthcare costs.
I would do self-insurance in tandem with making reasonable risk transfers. So comprehensive, plus catastrophic coverage in a few places around the world where I do spend time as well as having that travel layer for any other places I might go.
For more details on insurance, check out our articles on the best worldwide travel health insurance and the nomad guide to international health insurance.