Dateline: Florianopolis, Brazil
Whatever may be your reason to get a second nationality, whether it's for work or simply a life decision, Brazil offers incentives for foreigners to become a part of its vibrant nation.
With Brazilian citizenship, the entire South American continent is at your fingertips. A second summer can replace your winter in the Northern Hemisphere. And Brazilians enjoy excellent visa-free travel, holding the 21st best passport in the world.
You can literally visit just about anywhere visa-free except for Canada and the Land of the Free.
Another advantage, you can be covered by Brazilian social security benefits if your original country doesn't make the cut. In any case, it is a lifestyle change, and here I outline what is necessary to get your Brazilian papers within two years.
There are two options that expedite the process: first, marriage to a Brazilian national; second, making a reasonable investment in the country.
Brazilian citizenship by marriage
Assuming you and your Brazilian sweetheart are decided on tying the knot, the first step to Brazilian citizenship within a realistic 2 years is the following: get married.
That said, consider getting married outside of Brazil since it is simpler than getting married inside the country.
There is a lot of paperwork involved, as is normal in Brazil. Such documents will include those proving your relationship and pretty much everything you signed before getting married.
The consulate is likely not doing this service for free and will demand a payment to process your paperwork.
Once you file the documents with your Brazilian consulate, you will receive a Certificate of Marriage Registration. (Also note, you'll need to bring all the paperwork from your overseas marriage to Brazil.) From there, you can get a permanent resident visa within 90 days.
Does marrying a Brazilian automatically confer Brazilian citizenship? No.
In almost all cases you will need to officially apply for a permanent residency in Brazil at a Federal Police station. This means that you will have to fly over to Brazil to get things moving. And, depending on whether or not you can get around in Portuguese, you will need the help of a fixer or a lawyer.
Welcome to Brazilian bureaucracy, where it is better to have someone who knows the system. It's usually best to get professional help so you can samba your way through the whole process.
After filing all of your paperwork and one year of marriage to a Brazilian national — plus your permanent residency — it will be possible to apply for naturalization.
Because Brazil's bureaucracy can prove to be a veritable nightmare for a foreigner, the entire process may take a couple of years. As with any second citizenship process, you're at the mercy of the government. A good lawyer can make sure there are as few delays as possible.
Experienced lawyers in Brazil will most likely use a fixer (or "despanchante", in Portuguese) to file your paperwork. Many expats have sought ought fixers to help them with the citizenship process, but while there are plenty of good fixers, there are also those who will actually harm your cause.
Like in many other countries in the world, it is necessary to work with someone who knows the minuscule details. It can prove to be very important.
Brazilian citizenship by investment
Now let's say you've got the equivalent of R$150,000 lying around (with the plummeting exchange rate, it's a lot less than it used to be… about US$42,000). If you don't mind spending the next 4 or 5 years traveling in and out of Brazil, a Permanent Investor's Visa may be perfect for you.
[Update: Because of the current recession in Brazil, the government recently raised the investment required to start a business there and get residency by fourfold. – March 2016]
The first step in obtaining a Permanent Investor's Visa is to actually go to Brazil.
The Permanent Visa for Investors, unlike naturalization from marriage, requires the applicant to apply for a work permit authorization through a government office.
You'll want to make sure you bring all the right documents with you to Brazil, including a background check, birth certificate copies and other similar documents.
Once on the ground, you'll need to visit the appropriate government offices and prove to the Brazilian authorities that you can improve the economic situation in the country with your business.
You can take this vaguely, as it could mean hiring a certain number of Brazilian employees or buying real estate in developing areas. "Business" can be interpreted broadly, so long as you can show a real plan.
In the next four years, you'll need to execute that plan, whether it is a real estate investment that continues, or a growing company paying some tax in Brazil.
After putting in your time on the ground, you may apply for citizenship under what is called "common naturalization."
Basically, the government wants to see that you've actually put in your time in the country and that you meet their checklist of criteria. This includes speaking Portuguese, proving that you can support a family and demonstrate that you haven't robbed a convenience store during your stay.
Brazil does allow dual nationality, meaning you will not need to renounce your current citizenship if you do not wish to.
Brazil also has the unique characteristic of avoiding the extradition of its citizens to other countries while they are on Brazilian soil. While this has become a popular anecdote, it is important to note that naturalized Brazilians have been handed over before.
A Brazilian passport is an excellent travel document with visa-free access to almost all of the Americas, as well as Europe. While Brazil's economy is in crisis, Sao Paolo still made the list for one of the five best entrepreneurial ecosystems in the world.
The country is large enough to have some weight in the global discourse, but not large or authoritarian enough to bother its citizens around the world. This is one reason why it is important to know exactly what you want out of a second citizenship.
If you want a good second passport for travel purposes, it may not matter to you that Brazil's economy and politics are a disaster. If you're looking for a stable country for investment, you'll probably want to look somewhere else.
In every case, be sure to ask yourself the "why" behind your actions. When you know "why" you want a second passport, you'll know whether or not Brazilian citizenship is the right answer for you.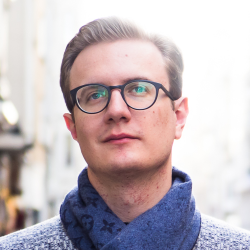 Latest posts by Andrew Henderson
(see all)