Last updated May 7, 2021
Dateline: Kuala Lumpur, Malaysia
Legendary travel author Paul Theroux famously remarked that "comfort is the enemy of observation." And for years, US persons and others in the "first world" have made assumptions about everything from travel to living to investing based on age-old assumptions.
These include everything from "real estate never goes down" to suggesting that Phnom Penh, Cambodia doesn't have street lights. Yes, really…
Like a socialite who has lots of money but no idea where it came from or the belief that it ever might stop coming, westerners have poured money into doomed asset classes like US real estate while thinking that the rest of the world lives in grass huts.
One victim of such propaganda is Colombia, which suffered for years under the banner of a bloody drug war, but is now easily one of the world's most underrated hidden gems — not only for investment but also for entrepreneurship and lifestyle — as a way to escape the US.
To this day, mention Colombia to someone who doesn't travel much and they'll dream up images of Pablo Escobar and harken back to the day they watched Blow.
But it just so happens that Colombia offers an excellent opportunity for what I call "emerging citizenship."
Emerging citizenship is my term for the opportunity to get in on a second citizenship while it's on the upswing. We've discussed before the concept that countries, as they become wealthier and more prominent, tend to dramatically tighten their immigration protocol.
While getting Singaporean citizenship would have involved making a small and well-fated investment twenty or thirty years ago, today it is all but impossible to get in unless you have millions of dollars or a start-up company and the blessing of people in high places.
If you missed the boat, your goal should be to find the next Singapore.
That's how to take advantage of emerging citizenship. Singapore can afford to be picky because it has plenty of people on its  276 square miles of land, and the Singaporean passport grants access to 170 countries. It's one of the best passports in the world, allowing those who hold it to enter visa-free to just about everywhere except the Commonwealth of Independent States (CIS) States and parts of sub-Saharan Africa.
Colombia, however, does not have that valuable of a passport. At least not quite, not yet.
In 2015, the tax-and-spend crowd in the European Parliament voted overwhelmingly to allow Colombians to travel without a visa to Europe's borderless Schengen area. That means that those holding a Colombian passport are able to visit 27 countries in Europe visa-free.
That means Colombian passport holders can go anywhere most people would want to visit in Europe — save for the non-Schengen countries of Ireland and the recently non-European Union United Kingdom — on top of their unfettered access to all of Central and South America.
Colombians can even visit places off-limits to westerners, like Russia. That certainly sounds pretty "emerging" to me.
Here's the good news: obtaining residency in Colombia is straightforward and less bureaucratic than one might expect. Once residency is obtained, the timeline to naturalization is five years, with a basic Spanish language requirement.
In order to obtain residency, one simply needs to invest at least US$170,000 in a Colombian company or in Colombian real estate. Unlike the economic citizenship programs in the Caribbean, that investment can be made pretty much wherever you wish. You can purchase quality property with a real yield and a real chance for appreciation, not just some "government approved" rubbish.
You can live in the real estate or rent it out. You can buy one rather livable property to qualify, or spread your cash out and buy up a bunch of dumps. You can invest in Medellin or Bogota, or some other city altogether.
You can even set up a local Colombian company with your friends, buy a bunch of properties to pool your risk, and each get residency as long as each party's share meets the $170,000 minimum.
Your only concern is making sure you don't fall victim to a real estate scam.
If you don't have a six-figure investment, you can qualify for a different visa with only $26,000, but the citizenship process takes five years longer.
Once your investment is made, the process is relatively quick and you can be the proud holder of a Colombian passport after five years.
While I'm not opposed to the Caribbean citizenship programs for those who want or need quick citizenship to expatriate, having a Colombian passport comes with the added benefit of being from a larger country and Colombians are a more diverse bunch than you may realize.
If you know or are willing to learn to speak Spanish, it's not a stretch to say that a lot of North Americans could pass for being Colombian.
It seems that every time I turn around, someone I know is investing in Colombia and making a bunch of money. Everyone from real estate developers to guys starting up English schools and even day trading education centers.
In fact, I'm so intrigued by the opportunities in Colombia that I've previously held a boots-on-the-ground investment tour there. On top of all of the interesting developments I hear about each week, I also like the fact that Colombia is next door to what may well turn out to be America's answer to Singapore: Panama.
Panama already has an amazingly easy residency program called the Friendly Nations visa, but citizenship takes a little longer and the residency requirement is a bit stiffer than in Colombia.
I set up a base in Malaysia partly because it offered more excitement and lower barrier of entry opportunities than Singapore while being only a 45-minute flight away. In the same vein, living in Colombia gives you access to the emerging market action there with your own wealth hub down the street.
The good news is that getting Colombian residency isn't an expensive process outside of the actual investment, making it a slam dunk.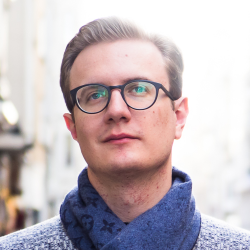 Latest posts by Andrew Henderson
(see all)