Last updated June 10, 2021
Looking for total tax freedom and a taste of island life to go with it? These island nations not only provide gorgeous scenery; they're perfectly happy to let you earn all the money you want without dipping their hand into the pot.
The tax policy is as laid back as the lifestyle. We've selected the most livable locales — territories and sovereign countries alike — for expats looking to lower their tax burden while sipping margaritas in a beachfront hammock.
For a more encompassed look into the best islands, you can check out our Nomad Beach Index. Not looking for an island country? Check out our list of the most livable countries with no income taxes.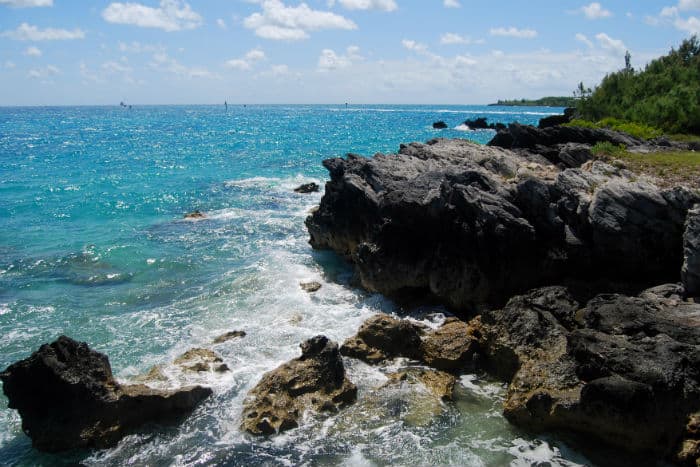 5. Bermuda
A British Overseas Territory, Bermuda is one of the richest places in the world. A tiny enclave due east of the Carolinas, Bermuda isn't as tropical as the other islands on this list, but its proximity to the US and Canada makes it a comfortable place for many expats.
However, the cost of living here is high — seriously high. Groceries, as an example, go for extortionist prices.
While there is no income tax, there is a small inheritance tax, as well as a stamp tax as high as 7% on real estate purchases.
Bermuda tends to be more suitable for working professionals, and if that's you, you'll also be subject to a 6% withholding tax on your salary. It's a payroll tax for those working in local jobs, but Nomad Capitalists who are self-employed by foreign companies wouldn't have to pay it.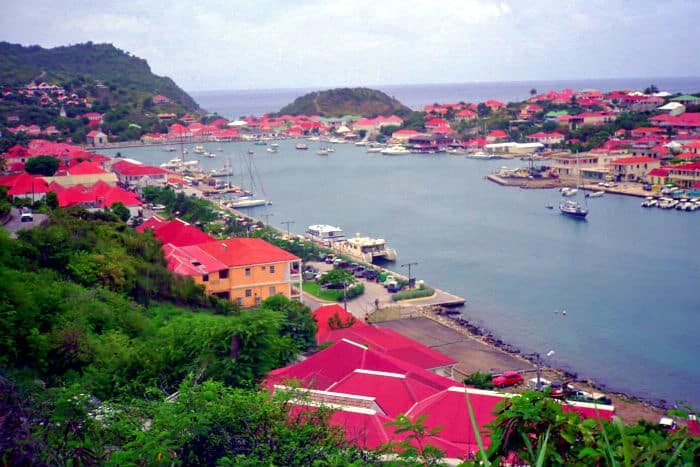 4. Saint Barthélemy
Better known as St. Barts, this tiny volcanic island is a French Overseas Collective with a storied tax history. Before it became a luxurious retreat for tourists, the place was dirt poor and an afterthought to the French who couldn't be bothered to shake anyone down.
Once the money started flowing in, however, the French wanted their cut.
A change in the island's status gave it more power and responsibilities for its own governance, allowing it the ability to fend off the mainland's tax push.
Today, there are no personal or corporate income taxes or value-added tax (VAT). French citizens moving there after 2007, however, must pay mainland income tax for five years. If you're French, it may be wise to go elsewhere for an easy tax escape hatch.
For others, it could be a good fit as it's right in the middle of the West Indies with all the region has to offer. The prices range from reasonable to quite pricey, depending on how diligent you are.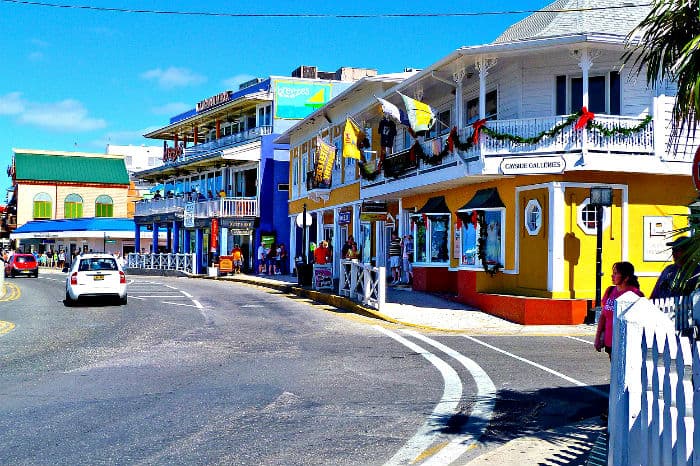 3. The Cayman Islands
Like Bermuda, the Cayman Islands is a British Overseas Territory, a class of largely self-governing territories with their own passport, but with British oversight. One of the world's largest offshore financial centers, Cayman is a wealthy country famous for its abundance of sea turtles as documented by Christopher Columbus.
The Cayman Islands attracts plenty of wealthy vacationers and expats, so services on the island tend to cater to those communities. You'll find both essentials like high-quality private hospitals and legal services and extras like excellent local shopping and dining options.
They're also famous for having more offshore corporations than people, catching the ire of Barack Obama. Life in the Cayman Islands isn't cheap, but the beautiful scenery, first-rate infrastructure, stability, along with no income tax make it well worth it. It received first place in our Nomad Beach Index.
If you're a 7- or 8-figure entrepreneur it can be a great place to apply for a second residency. If you're thinking of moving there you will need to spend over $1 million for a renewable temporary permit (that lasts 25 years) or over $2 million for a permanent residence permit that can lead to citizenship.
They've never levied any income, capital gains, or wealth tax. While the currency is pegged to the US dollar, the banking authority is more seriously managed than many of its neighboring counterparts. However, due to its location, the Cayman Islands are the island group most hit by hurricanes.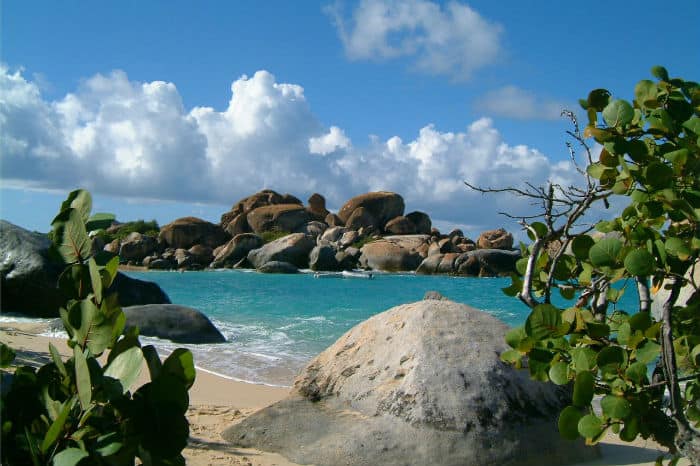 2. British Virgin Islands
A simpler, somewhat more natural destination than Cayman or Bermuda, BVI is known for its simplistic tax code. You could print the whole thing on just 200 pages.
Thanks to having no corporate tax, no capital gains tax, no gift or inheritance tax, and no sales tax, BVI has become a tax haven, not only for individuals but also for offshore corporations that take advantage of the country's modern financial infrastructure.
As a British Overseas Territory, the Virgin Islands are overseen by Britain, but well managed on their own. That self-governance has allowed them to keep their income tax rates at zero percent, however, they did introduce a payroll tax in 2004. Again, this will only affect you if you're working in a local job.
Stamp duties — including on property transfers — are one of the few taxes you'll encounter as a nomad capitalist. And, although the government has created new rules to force some companies to hire locals, it's a small price to pay for what this island offers.
BVI offers a pretty straightforward approach to gaining residency, plus there is some reasonably priced real estate here— even right on the beach.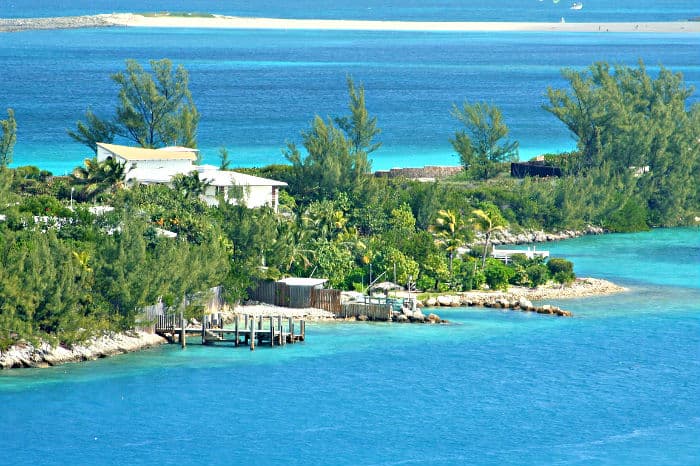 1. The Bahamas
Not only is The Bahamas one of the most recognized island destinations in the world, it's one of the most advanced Caribbean nations. It is also one of the easiest for expats and retirees to relocate to.
There is no personal or corporate income tax, no capital gains tax, no sales tax, no withholding tax, no gift tax or inheritance tax, and no probate fees. An annual resident permit may be purchased from the government for $1,000 — next to nothing.
Unlike your home government, the Bahamas gives preferential treatment the more you invest. The Bahamas comes out on top because it's also a sovereign nation unto itself, not a territory of some bankrupt country. It's also amazingly close to the US, and with more than 700 islets and cays, you're sure to find your own slice of paradise.
If you are ready to make the move to greater financial freedom, you can contact the Nomad Capitalist team here and start the process today.