In this ultimate guide on how to get Swiss residence, we'll go over everything from the requirements for a Swiss residence permit to the advantages of having Swiss permanent residency, plus the best ways to obtain Swiss citizenship.
We've compiled this comprehensive guide to help you navigate the Swiss residence system successfully.
In addition to having a beautiful landscape and excellent quality of life, the low-income tax nation of Switzerland is one of the top choices for wealthy HNWI (high-net-worth individuals) wishing to establish foreign residency or obtain a second citizenship.
Switzerland has a lot to offer, whether you're an investor, an entrepreneur, or just looking for a better way of life. However, applying for Swiss residency can take serious time and effort.
At Nomad Capitalist, we specialize in helping people like you achieve your global lifestyle goals, including tax reduction and second citizenship. Talk to us about creating your special Action Plan today to learn more.
Benefits Of Getting Swiss Residence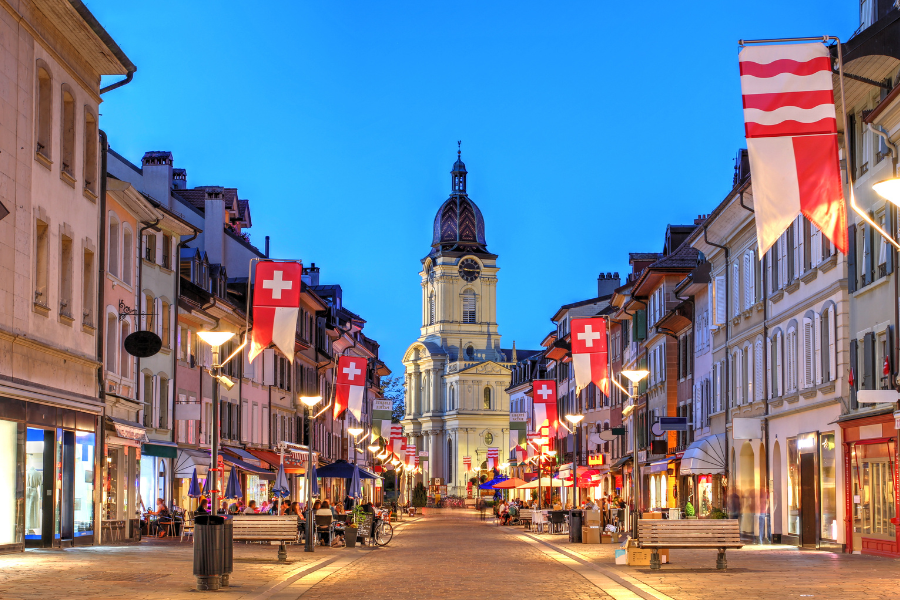 Due to its numerous advantages, the Swiss residence permit is highly sought-after.
You can live and work for a set amount of time and buy real estate property in Switzerland with a permanent residence visa, where you can maintain a high level of well-being in a secure setting.
Having Swiss residency can help you become eligible for Swiss citizenship. This in turn can lead to a highly prized passport granting visa-free access to 174 countries.
Freedom Of Movement
Swiss residents have unrestricted freedom of movement, a good standard of living, and access to first-rate medical, educational, and cultural resources.
The robust Swiss economy, low unemployment rate, and excellent living standard are well known.
Foreign nationals can disclose their worldwide income and pay a flat tax rate based on their cost of living in Switzerland under the Swiss Lump Sum Taxation System.
Comparing this approach to typical income tax systems, those with a substantial net worth may find it more advantageous.
With a thriving business community and a robust startup ecosystem, moving to Switzerland can also present prospects for personal and professional growth.
Favorable Tax Policies
The country's favorable tax policies, particularly for business owners and entrepreneurs, are also available to foreign nationals with a Swiss residence permit.
A Swiss business registration will provide you access to the larger European market, making it quite a worthwhile investment.
Foreign nationals must fulfill various requirements, including health insurance and income requirements, and pass a background check to obtain a Swiss resident visa.
Whether for personal or business reasons, acquiring a Swiss residence can open up a world of possibilities and offer you and your family one of the high standards of living in the world.
For many people, it is a good investment despite the difficulties and meticulous planning (we solve these for you) involved in the application procedure for Swiss residency.
Here at Nomad Capitalist, we understand that navigating the process of obtaining a Swiss residence permit can be a daunting task. That's why we offer our clients an all-inclusive Action Plan that covers all aspects of the application process.
Types Of Swiss Residency Permits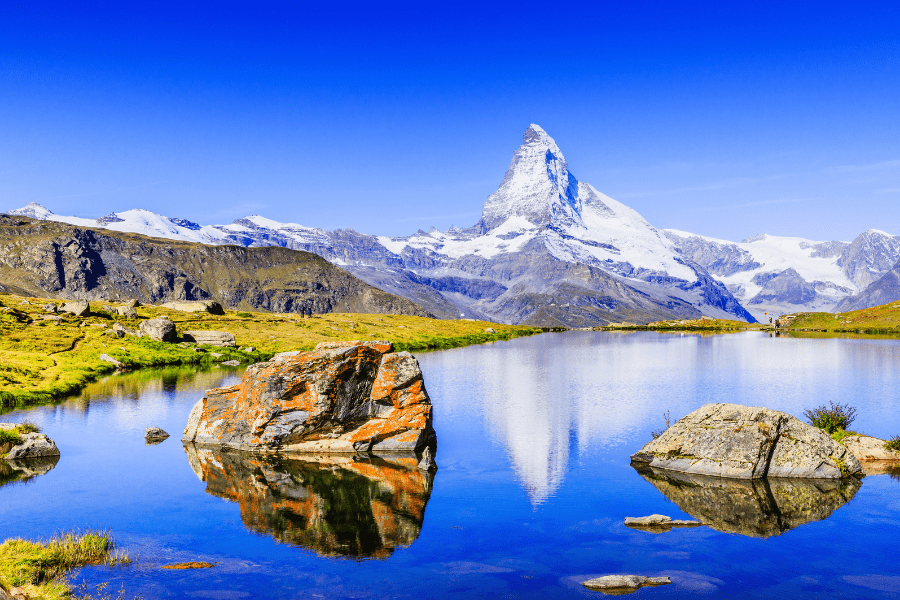 Who Is Eligible For These Permits?
These permits suit wealthy third-country nationals who aim to establish a company and secure residency in Switzerland.
Those who seek to travel within the Schengen countries.
Those who wish to secure residence for their family members, including their spouse and young children.
Non-EU Citizens
If you wish to make Switzerland your permanent home, various residency permits are available, each with specific requirements and advantages.
Swiss Investor Visa
The C Permit, often known as the Swiss Investor Visa, is the most desirable permit for HNWI.
For non-EU citizens, the Swiss C Permit falls under one of two distinct categories: Swiss Company Formation or Swiss Lump Sum Taxation.
Swiss Company Formation
You start a business in Switzerland and acquire a C permit by forming a Swiss company.
This is an advantageous path for HNWI entrepreneurs, business owners, and investors who want to establish a company in Switzerland and move there permanently.
The Swiss company must be operational and make enough money to maintain your standard of living in Switzerland.
What is the minimum business investment needed? You can live permanently in Switzerland after completing a minimum of CHF 1 million investment before applying for the Swiss residence program.
You must also show you can support yourself independently of employment.
Swiss Lump Sum Taxation
The term "Swiss Lump Amount Taxation," on the other hand, refers to a special tax system used in Switzerland that allows a non-resident to pay a lump sum (CHF 421,700 as of 1 January 2023) instead of the usual Swiss taxes.
You must have a C permit and live in Switzerland to take advantage of this tax scheme. HNWI who want to move to Switzerland and benefit from the country's friendly tax regulations will find this visa form appealing.
The lump sum taxation fee enables you to live a tax-free lifestyle in Switzerland based on several variables, including age, wealth, and lifestyle.
The F Permit
The F Permit might be a good choice for people with strong ties to Switzerland, such as family members.
Based on the person's relationship with a Swiss permanent resident, this permission enables family members to join their loved ones in Switzerland.
Switzerland allows family members to reside in the country for the duration that their Swiss-resident relative remains in Switzerland.
To remain in Switzerland for an extended period, obtaining a Swiss residence permit, typically a B permit, which can be replaced with a C permit after living in Switzerland uninterrupted for five years, is necessary.
Children under the age of 12 are granted a C permit straight away.
Non-EU nationals can get various Swiss residency permits (for more on permits, see the FAQ section at the end of the article).
Whether you are seeking employment, starting a business, investing, or joining family, Switzerland offers a range of options for those looking to establish a permanent home in the country.
EU Citizens
Compared to non-EU citizens, acquiring a Swiss resident permit is easier for EU citizens. Therefore, the B and C permits are the primary resident permits for EU citizens.
The B Permit is a short-term permit with a five-year expiration date and an unlimited renewal period. It is perfect for people who want to live and work in Switzerland but do not want to start a business.
The C Permit, on the other hand, is a permanent residency permit that grants the possessor the same privileges and rights as a citizen of Switzerland.
It can be acquired after meeting specific requirements and is accessible to people who have resided in Switzerland for at least ten years on a B Permit.
How Do I Apply For Swiss Residence?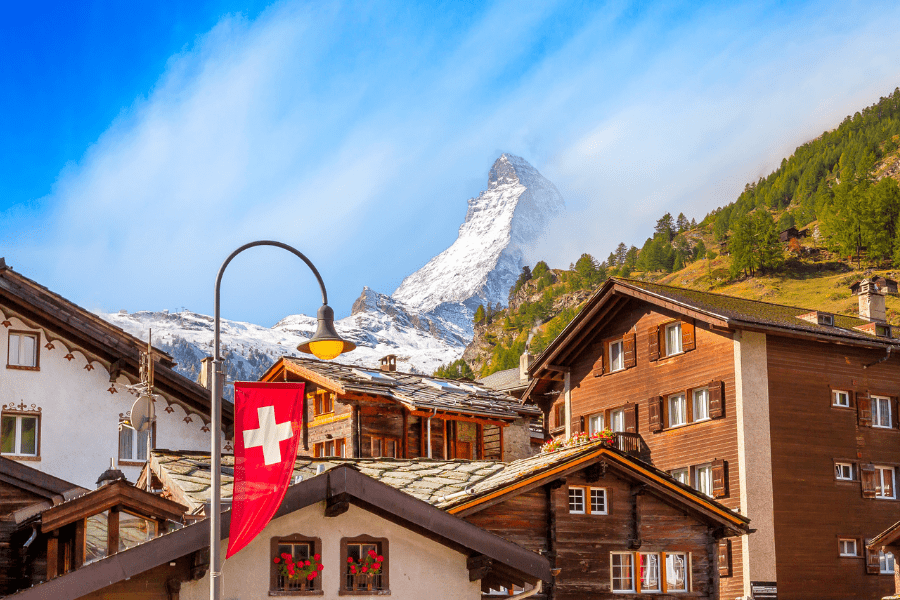 Obtaining a Swiss residency can be challenging, but with proper planning and our expert guidance, you can complete the application efficiently. Depending on your situation, you may apply for Swiss residency as an investor, a spouse, or for children under 18.
Investor
You must show that you have the financial means to maintain yourself independently of the Swiss government.
For example, a company plan or investment strategy must be provided as proof of your investment plans.
The Swiss immigration authorities will examine your application once we've filed it to decide if you qualify for residency. If accepted, you'll get a residency permit from Switzerland to let you live and work there.
Spouse
You may apply for Swiss residency as a spouse if you are married to a Swiss national or resident.
However, you must present evidence of your marriage and show that your connection with your spouse is solid and secure to apply.
You must also demonstrate that you can sustain yourself and will have a place to live in Switzerland.
You and your spouse can live and work in Switzerland once your application is approved and you are given a Swiss residency permit.
Children Under 18
You can apply for your child to become a resident of Switzerland if you are the parent of a minor.
You'll need to present confirmation of your parentage, that you have the money to raise your child, and that you have a home to live in Switzerland to do this.
Your child will be granted a Swiss residency permit if your application is accepted, enabling them to continue their education and higher education there.
What Are The Applicant Requirements For A Swiss Residence?
Proof of Identity
A valid form of identification is the first and most crucial requirement for Swiss residency. This might be an identity card or a passport. However, confirming that the document is valid for travel and has yet to expire is essential.
Furthermore, depending on the canton you wish to apply for residency, it is advisable to include an official translation of the document into German, French, or Italian.
Proof of Income
The Swiss immigration authorities demand that applicants have a reliable source of income to support them during their stay in Switzerland and any dependents they may have.
Proof of work, business ownership, or income from other sources, including investments or rental income, can be used to prove this.
Accommodation
Additionally, you must prove you have a place to live in Switzerland. This could be a lease, rental contract, or ownership documentation for a property.
It is important to remember that the lodging must adhere to the minimum standards established by the Swiss authorities.
Health Insurance
All citizens of Switzerland are required to obtain health insurance, and the country is renowned for its excellent healthcare system.
You must show evidence of a current plan covering yourself and your dependents, if any.
Criminal Record
In Switzerland, all applicants must be free of any criminal history and be clear of any active legal cases or prior convictions.
To demonstrate this, a police clearance certificate from their home country will be needed.
Integration
Switzerland is a nation that emphasizes integration, and the government expects all citizens to make an effort to fit in with Swiss culture.
This can be exhibited by enrolling in language classes, participating in cultural activities, or joining neighborhood groups or organizations.
Purpose of Stay
The authorities also demand that the applicant provide proof of the reason for their stay in Switzerland. This might be done for work, business, study, or family reunions.
It is crucial to offer proof to justify the stay, such as a Swiss university's business strategy, employment contract, or acceptance letter.
Difference Between Swiss Citizenship And A Permanent Residence Permit In Switzerland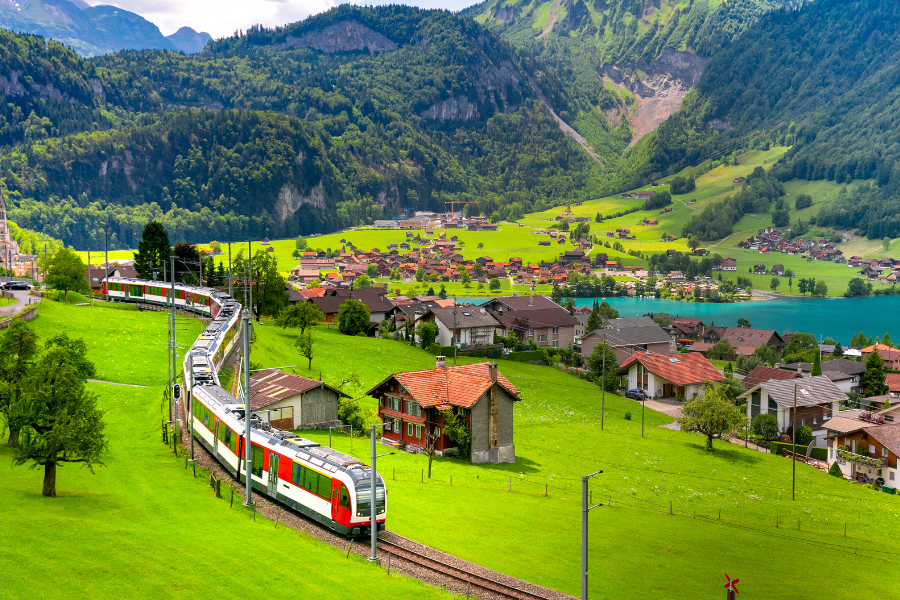 The requirements and benefits for Swiss citizenship and Swiss permanent residence are different. For example, a non-EU applicant may apply for a Swiss residence permit renewal yearly, often known as a B permit.
To obtain the authorization, the applicant must demonstrate to the cantonal authorities that they will relocate their center of interest to Switzerland and spend most of their time there.
Additionally, they must demonstrate that they won't work for pay in managing their assets. To complete a tax package, the Vaud Canton requires an annual minimum taxable base of CHF 800,000. This equates to around CHF 300,000.
With a B permit, the applicant can live in Switzerland with their family, buy Swiss property for personal use, and, if they so desire, pay taxes under the lump-sum tax system.
Citizens of the EU/EFTA, the US, and Canada may apply for a C permit, which allows permanent residence after five years of B-permit residence.
A person may apply to be naturalized as a Swiss citizen after 12 years of continuous residency.
Benefits of Getting Swiss Residence
Access To The Swiss Social Security System
The Swiss social security system, which offers extensive coverage for health care, disability benefits, and pension benefits, is also available to residents of Switzerland.
One of the best healthcare systems in the world is found in Switzerland, where residents have access to high-quality medical care without worrying about astronomical medical bills.
Political Stability
Switzerland is the perfect location for people looking for a safe and secure atmosphere due to its political stability and neutrality.
The political climate in Switzerland is stable and predictable, which is beneficial for long-term planning and investment.
Access To Education
Another significant advantage of acquiring Swiss residency is having access to education.
Some of the best universities in the world are located in Switzerland, where you may live, and give your children access to top-notch educational possibilities.
Is It Necessary To Live In Switzerland To Keep A Swiss Residence Permit?
Although you won't need to live there full-time to keep your residency permit, you must spend at least some time there each year.
Depending on the sort of permission you hold, different standards must be met, but you can keep your permit even if you don't live in Switzerland all year round as long as you can show that you have a good cause for doing so.
Swiss Residence FAQ
List the other permits available for Swiss Residence
The L Permit
Residence permission for non-EU nationals in Switzerland is the L Permit, sometimes called the Swiss Short-term Residence Permit.
This visa is intended for visitors coming to Switzerland for a brief, shorter than one-year stay, such as for business, studies, or internships.
The L Permit is regarded as a temporary residency permit, and holders must depart Switzerland once the validity has passed.
The B Permit
The B permit, which permits both long-term stay and employment, is the most popular residency permit for people looking to work in Switzerland.
A job offer from a Swiss employer is necessary for the B Permit, and the applicant must show they have the resources to sustain themselves.
How Long Does It Take To Get Permanent Residency In Switzerland?
Your nationality, employment situation, unique circumstances, and other considerations affect how long it takes to receive a permanent residence permit in Switzerland.
The procedure typically entails acquiring an initial residence permit for non-Swiss citizens, which might take a few weeks to a few months.
In addition, non-Swiss citizens may be eligible to apply for a Swiss permanent residence permit after staying in Switzerland for a predetermined period, often 5–10 years.
However, it might take at least 12 years of residing in Switzerland to become a citizen and receive a passport.