Dateline: Tbilisi, Georgia
I like to live an abundant life. Ever since I learned of the "Law of Abundance" I've focused more on investing in myself and my happiness. After all, what good is success if you don't enjoy life because of it?
I've also discovered that international living is key to my abundant life. I love to travel and I love the opportunities and experiences an international lifestyle afford. What's more, enjoying the luxuries that many in the West only dream of is actually more affordable when you venture outside your borders.
An abundant life doesn't necessarily have to be an excessively costly one.
So, while there's no need to cling to every penny in fear it will all be gone tomorrow, there's also no reason to spend exorbitant amounts just because you can or because that's how you assume an abundant life works.
Take, for example, five-star hotels — luxury hotels. One night will cost you an arm and a leg, right? Not necessarily so. In fact, I've gone through and selected my ten favorite five-star hotels from across the world where luxury and affordability go hand in hand.
Just take a look…
The Peninsula, Manila, Philippines
Manila has a lot of hotels that you'd think would be high quality, such as the Mandarin Oriental and the New World Hotel near the Green Belt Mall, but a lot of these hotels don't live up to their names. For example, I went to a conference at the New World once and, while it has a very nice lobby, the rooms are boring, ugly even, and very old school Asian.
The Mandarin Oriental is even worse and is, quite literally, falling apart. The carpet in the hallways and rooms is disgusting and the lobby isn't anything to speak of. So, if you're thinking Mandarin Oriental will be great, I hate to break it to you but it's horrible.
The Peninsula, however, doesn't disappoint. The hotel is very nice and Tony, with great orchestra music in the afternoon. It's also a great place to have afternoon tea, or just for sitting. Plus, they actually have nice rooms. The Shangri-La is another honorable mention, but the Peninsula is the best for your money.
The Majestic, Kuala Lumpur, Malaysia
You'd never guess that a five-star hotel could cost as little as $80 per night, but I've stayed at The Majestic for just that. Nestled in a secluded part of the old city center, The Majestic is a gorgeous colonial hotel and the original luxury hub in KL.
The hotel has that great old school colonial vibe that I love so much. From its great decor, nice marble lobby, beautiful afternoon tea service, good food, fantastic orchid room and nice rooms, The Majestic offers everything you'd expect of a five-star hotel and more. It has a very colonial and charming style you don't find many places… like the 1920s swing vibe meets the twenty-first century. In a word, a stay at The Majestic is like stepping back 100 years.
The hotel offers things you just don't see other places. For example, they have a cigar room, a private dining room, a club hang out with a larger barbershop, billiard tables, really nice sitting areas, etc. They even offer classic cocktails (that are half off from 5-7pm every afternoon) that are presented in a classic, old-timer way. Nothing hipster or over the top, just really classy. And — even though I don't smoke cigars — I love sitting in the cigar room just to get that interesting old-time feeling.
To top it all off, the hotel workers at the front wear long white shorts and crisp white shirts with a black hat and belt, reminiscent of the old British colonial style. Service is decent (since it is KL, not everyone speaks perfect English) but most hotel staff understand English, even if they do have to confirm.
The only thing that could possibly work against The Majestic's favor is its location. The Majestic is the one hotel that's away from the action. You've got so many other hotels in KL (which we'll get to in a minute) that are closer to all the restaurants, malls, bars, clubs, etc. However, I tend to find the location to be refreshing.
From time to time, it's nice to get away.
I can imagine myself going and writing a book and just being in The Majestic and not having all the distractions of knowing I can walk to twenty million things. Plus, there are some nice, relaxing green areas you can walk through, the bird park is close by, you can walk to the Islamic Art Museum and the hotel itself has a very calming sense to it.
For those looking to stay in KL, I do think prices there will stay low. They're bringing more luxury hotels online and prices are already low. Kuala Lumpur is a fantastic place, not only for long-term living, but also if you're looking for a place to live as a nomad for just a month. If that's you're plan, why bother getting an apartment when you can stay at The Majestic for $80 a night? They'd probably give you a nice upgrade, too, if you did.
The Ritz-Carlton, Kuala Lumpur, Malaysia
If you want less peace and quiet and more action for your stay in Kuala Lumpur, the Ritz-Carlton is my favorite for staying in the big city. The Ritz-Carlton chain is one of my favorites in general due to their emphasis on excellent service and their participation in Amex's Fine Hotels and Resorts program.
I've received a great suite upgrade through Amex every time I've stayed at the Ritz in KL. During one stay, it took me two days to discover that I had an additional bathroom I wasn't even aware of. While the Ritz-Carlton wasn't the most contemporary hotel in Malaysia, it has been renovated recently and the public areas are now far more impressive than before.
Guests have access to two swimming pools; one has a view of the old city, while the other is an enclosed tropical oasis where poolside waiters offer you freshly cut fruit skewers as you swim among palm trees. The spa is equally impressive, although there is no shortage of more affordable options for a great massage or spa treatment in the city.
One key benefit of the Ritz is its location; if you're visiting Kuala Lumpur to shop, then you really can't do much better. It is located 100 meters from the extravagant Pavilion KL shopping mall, the intimate and upscale Starhill Gallery, and the downmarket Fahrenheit Mall. You literally have access to at least 200 restaurants and safe food stalls within a five-minute walk.
If service is your top concern, the Ritz may be your best bet as far as affordable luxury hotels in KL. Compared to the Majestic and the Shangri-La, the staff are better trained and more attentive.
The Shangri-La, Kuala Lumpur, Malaysia
The Shangri-La is the other hotel chain that, whether it's in Manila or KL or anywhere else, the hotel looks pretty much the same in each location. Every hotel has the cool sunken area off the lobby where you can have tea; and the Shangri-La in KL is excellent when it comes to tea. It offers a Malaysian version of the British afternoon tea service that's worth trying out. Plus, it's very affordable. If you go to London or Dublin you'll pay five to ten times the price for afternoon tea.
The rooms at the Shangri-La are tolerable. It is a bit more dated and hasn't been as renovated as the Majestic (which is really clean while keeping that colonial vibe). However, the Shangri-La is still relatively well renovated. Some of the public areas like the restaurants just get a passing grade, but you can be at the Patronas Towers in a two to three minute walk and you're conveniently located between the two different party streets of Changkat Raja Chulan and the KLCC.
In fact, if you stay at the Shangri-La, you're close to everything. It's fantastic. I lived in that area and can attest to the great location. And you can get all that for just $108 a night. A client that came to one of our masterminds there said he upgraded to the best suite they had for just under $200/night in the summer. The suites aren't quite as interesting, but you're right in the center of the action.
It's tough to complain about a place that's so close to the attractions — especially when you're paying just $100 a night and it's a Shangri-La. Plus, they take good care of you and they have nice features.
The Langham, Hong Kong
Living in Hong Kong is expensive, but visiting doesn't have to be. The city on the South China Sea has every type of hotel you can imagine. I've stayed at many of them from the surprisingly good $100-a-night Ibis in Sheung Wan, to the awkwardly located and overpriced Ritz-Carlton in west Kowloon. One of the best affordable luxury hotels is The Langham.
If it's your first time visiting Hong Kong and you're there to bank or do business, you might want to stay across the harbor in Central for the walkability. However, Tsim Sha Tsui is just as vibrant, but with a touch of enigma. And The Langham is in the center of it all.
The Langham is often half the price of the Four Seasons, Mandarin Oriental, or Peninsula, but has the same modern touches with a certain intimacy and class you don't see at those hotels. While the Four Seasons at IFC Mall boasts perhaps the absolute best location in all of Hong Kong, the Langham offers a splendid afternoon tea service and similarly top-notch service.
More importantly, the beds are absolutely amazing, and the internet is fast. That, combined with the ability to get room upgrades as an Amex cardholder, make it a great place for the luxe digital nomad to get some work done. The rooftop heated pool offers stunning views of Central and is a great way to relax. And, as someone who appreciates 1920's glamour, I love the decor at the Langham.
Metropol Palace, Belgrade, Serbia
Belgrade is one of those cities most people wouldn't expect a lot from, but should. In fact, it's one of the liveliest capital cities in Eastern Europe, and the Metropol is the best-known luxury hotel in the city.
If you want to be in the absolute middle of the action, the Metropol probably isn't for you; it's about a (rather pleasant) 15-minute walk to the city's Republic Square. However, the hotel is located near several excellent restaurants and offers plenty to do that the few upscale city center hotels don't.
One of those features is the pool, which easily earns a spot in the top tier of pools in this part of the world. Hotels with a functioning steam room aren't always easy to find in smaller European cities, and the Metropol has one of those, too. The spa itself isn't anything to write home about, but you can't have it all.
Rooms in the Metropol have a modern oaky feel and beds that are plenty comfortable. The place isn't exactly in the same league as the Ritz-Carlton in Hong Kong, or even other hotels in The Luxury Collection, but I paid a not-so-princely 82 euros per night last time I was there, and my stay of only ten nights warranted a small upgrade.
The Bristol, Warsaw, Poland
Located right next door to the Presidential Palace, you can't say the Bristol isn't well-located. The prominent street that it fronts is so protected that only licensed taxis and buses can drive there, meaning your Uber has to drop you off across the street.
Everyone from presidents to rock stars have stayed at The Bristol, which is also a member of The Luxury Collection and an Amex Fine Hotels and Resorts property. While the Intercontinental and the (rather mediocre) Westin are located in the business district, the Bristol is in the middle of Warsaw's charming Old Town, near lots of great restaurants, the opera, and random Chopin performances.
While staying at the Intercontinental might tempt you to take the train into town and walk two minutes, the Bristol includes sedan service for all Amex guests. During my last stay there at Christmas, we enjoyed one of the best hotel breakfast buffets I've ever had, with excellent service.
The concierge at the hotel is among the best in the region, and the suites are rather charming, with bathrooms featuring mid-century fixtures and plenty of room. My last stay cost all of $130 a night. If you're looking for a place to spend Christmas, I can heartily recommend the Bristol, particularly if you enjoy the daily breakfast buffet and spend your days in one of their top-floor suites.
Cotton House, Barcelona, Spain
Barcelona's W hotel may be the sexiest place to stay, and the Hotel Arts may be the most expensive (often reaching an outrageous and undeserved 2,000 euros per night), but the Cotton House has a charm that neither of them can match. In addition, it's more conveniently located in the tourist center of town near Passeig de Gracia.
The Cotton House isn't always cheap, but you can manage to get some good deals, particularly in contrast to the Mandarin Oriental down the street. The last time I was there meeting a tax colleague of mine, the rate was $223 per night… not exactly Warsaw standards, but quite affordable for a luxury hotel in Barcelona in the middle of the summer.
The theme at Cotton House is vintage charm, and it shows in every part of the hotel. The library bar is quietly sexy, while the outdoor patio is Barcelona at its best. Rooms have an almost Gatsby-esque splendor to them, harkening back to the golden age of Barcelona before the place was overrun with every American tourist in tube tops and jean shorts.
One nice touch at the Cotton House is the workspaces in your room. As someone who does a decent amount of work on my laptop, the desks in the rooms are spacious, elegant, and simplistic. The work chairs are also very comfortable. In a city built on a fun vibe, the Cotton House mixes charm with elegant decor.
The W, Bogota, Colombia
I'll be honest, one reason I don't spend more time in Central and South America is because of a lack of luxury hotels and shopping. For me, investing in everyday luxuries is part of what the nomad lifestyle is about, and some of the Latin countries just don't measure up. Colombia was on that list until the recent opening of the W Bogota.
Located in the far north of Bogota in the Santa Barbara district, the W offers everything you'd expect from the chain, without the outrageous price tag for other W Hotels. While I typically find Ws over-hyped, the one in Bogota seems to blend in well with the city. We actually considered hosting a conference for our clients there.
W Bogota has the typical selection of rooms featuring the chain's comfortable beds and signature bathtubs. For a small additional fee, you can upgrade to a corner suite that provides cool floor-to-ceiling windows on both sides for an interesting view of the city.
Honestly, I'd prefer to be several dozen blocks closer to town, as I find the shopping and restaurants in Santa Barbara a bit much and not really reflective of Colombia. However, for the best luxury hotel at an affordable price, W Bogota can't be missed.
The Waldorf Astoria, Panama City, Panama
Ever since I was a little kid who wanted to live in New York, I've been fascinated with great hotels, including Manhattan's Waldorf-Astoria. While the St. Regis was more nouveau riche and the Plaza almost won by default, the Waldorf-Astoria was special. Now, of course, Hilton has rolled out the Waldorf-Astoria brand, and their Panama City location is one of my favorites.
The Waldorf Panama is the very definition of an affordable luxury hotel; I paid $99 per night on my last visit. The building itself is rather nondescript and is located a few blocks away from the coast on a side street. However, when you enter, there's an amazing smell that permeates the intimate lobby as the highly attentive staff welcomes you back.
The rooms are equally great, with welcoming neutral tones and all of the usual automation you'd expect from a great luxury hotel. On my last trip, I requested a lower floor and was given a room on the ninth floor (the lowest there is), which included a huge balcony and 270-degree views of the city. The workspace was also very pleasant and featured a beautiful ergonomic leather chair and plenty of stationery for writing.
Contrary to what some might tell you, Panama City isn't exactly a cheap place to live, and the neighborhood around the Waldorf features rather pricey everyday restaurants. It's a shame the hotel itself only features one restaurant of its own — the Brio chain out of California. Nevertheless, the restaurant service was very attentive, even if the restaurant is often largely empty.
The concierge is one of the best features of the hotel, having gone out of their way to accommodate me with several unique requests, including arranging transportation two hours outside of the city.
Tips for finding affordable luxury hotels
If your next destination isn't on this list, here are a few tips to discover your own new favorite affordable five-star hotels…
Stop going to places where everyone wants to go
For the most part, this mainly means English speaking countries. I'm not a huge fan of English speaking western countries, although I do got there occasionally. I was just in Canada and it was a nice break for a week, but all the rules, nonsense, and places where they don't allow Uber … forget it.
Obviously, if you go the US, Canada, Australia, New Zealand, the UK, etc. things will be expensive to begin with, not to mention the hotels. I once got stuck staying at the Fairmount in Vancouver for $600 a night. Even with the upgrade, that's still pretty ridiculous. If you're going to go to Vancouver, you kind of have to accept that you're going to pay $600 a night for a nice hotel. If you're not up for the expense, you've got to find other options.
The one half-exception to that is if you go to locations that are totally saturated. For example, I think New York will get cheaper and cheaper as more and more people build new trendy hotels. To some extent, Las Vegas already has that because they're subsidized by gambling. So, whether the hotel market is subsidized by gambling or you can see that there's a bubble, that's the time to go.
I don't see the bubble quite yet in Los Angeles — the prices there are still pretty high — but I've seen some decent five star hotels for $250 a night in New York. As a general rule, though, affordable luxury hotels are a rare gem in the West.
Don't go too frontier
If you want an affordable luxury hotel, you can't go too far. For example, if you go to Myanmar or Mongolia, they're not going to have very many five star hotels — or perhaps any luxury hotels at all. And if they do, you're going to pay a premium.
Even in Tbilisi, I wouldn't say hotels are that cheap. If you want to stay at the best five-star hotels in Tbilisi, you'll be paying New York City prices. That's mostly because there's not enough luxury inventory. The good news in Tbilisi is that you've got a lot of Arabs and people coming in to invest, so prices should eventually go down.
Still, you don't want to go too far down the scale. An example of the perfect mix is Kuala Lumpur, Malaysia. I've always said that KL is one of the most civilized cities in Southeast Asia — and Asia in general, outside of the Hong Kong and Singapore areas. Kuala Lumpur is a nice city and there's enough going on, enough inventory, and prices are low (because the country is not an expensive country in general). You've also got plenty of people going there and you've got enough infrastructure.
If you go to a place where there's no infrastructure — like Armenia, for example — they either won't have five-star hotels at all, or they'll be expensive. So you've got to find a convenient balance. That's why I like the Balkan countries like Montenegro or Croatia. I wouldn't say hotels there are super cheap, but they're more in the middle, and that's what you should look for. Not too developed, but not too underdeveloped either.
Choose when you go where
One of the great benefits of being a nomad is choosing where you go and when. I recently stayed at the Four Seasons in Dubai for roughly $240 a night. Normally, rooms there go for about $600-$700 a night.
My big secret? I went when it was 1,000 degrees outside.
For me, the reason to go to Dubai isn't to walk around — it's not a very walkable city. The same goes for a place like Las Vegas. You don't go to Las Vegas to walk around. You walk from one casino to the next. What else is there to do? So why do you care if it's 1,000 degrees outside? Look for places like Las Vegas in the summer where the weather doesn't matter to you, but it does to the tourists who drive up prices.
For instance, don't go to Italy in the middle of July when everyone else wants to be there. Italy is still nice in April or September. All of Europe really is. I've been to Dublin several times in April, late March, October and even once in November and it wasn't that bad. You save a lot of money by avoiding the vacation season when all the Americans fly over to Dublin.
Plus, it's nicer just not to have those people around. I don't want to go hang out with a bunch of American tourists, but it's also cheaper and that's always an extra benefit.
Explore undiscovered beaches
For those times when you want to enjoy a good beach, look for beaches that are off the wall — places that have yet to be discovered. This is where, once again, being a nomad is important. You have the luxury of simply trying out different beaches.
The Philippines, for example, has some of the best beaches. In Thailand there are cities like Hua Hin where there are lots of hotels and you can get pretty good rates. I'm buying a condo there. In general, just get away from the Cancuns and all the other overhyped beaches of the world.
You've got to go to places that are a bit off the beaten track. I would even say try Cambodia. I don't know if there are any fantastic five-star inventory there, but if you're looking for good hotels at cheap prices, the beaches in Cambodia are great. Give the undiscovered places of the world a chance and you just might find yourself a great deal and a new favorite destination.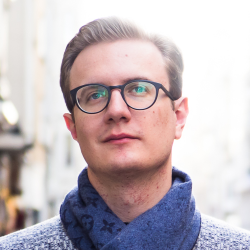 Latest posts by Andrew Henderson
(see all)