This article discusses Polish citizenship by descent, its benefits, and step-by-step application procedure.
While countries like Ireland and Italy are well known for offering citizenship by descent to those with Irish and Italian ancestors, respectively, Poland has – undeservedly – fallen under the radar.
It's surprising because there are nearly 10 million US citizens who identify as Polish Americans and can easily obtain a Polish passport if they wanted to.
And that's not to mention all the Poles who immigrated to Canada, Australia, and other countries way back.
If you are one of the lucky individuals who has inherited a right to EU citizenship and have legitimate Polish heritage, then it might be worth your while to work towards this second passport.
Poland views those who are of Polish descent to be its citizens so long as they can prove the required connections.
Like any citizenship by descent, you will need to have patience as the process can easily take 1-2 years, and you may waste lots of time only to find out you don't meet Poland's strict standards.
The paperwork can get a little tricky, too. You'll need to confirm your eligibility, collect documents (from your own country and from Poland), deal with all the bureaucracy, and file for citizenship alongside lawyers and agents on the ground who are well aware of Polish citizenship law. Moreover, documents must be written or translated to the Polish language.
Sounds overwhelming? It is. But that's where we come in. At Nomad Capitalist, we're well aware of all the complexities associated with acquiring citizenship by descent, and that's why we've introduced our exclusive Citizenship by Descent Plan.
Our CBD Plan helps you reconnect with your roots, reclaim your heritage, and get a second passport while you're at it. Want to acquire an ancestral passport without the hassle? Set up a call with us today.

Polish Passport
According to Nomad Passport Index, Polish passports allow immense travel freedom allowing visa-free access to 173 countries.
Once you get your Polish citizenship, there are additional steps as new citizens must obtain Polish civil records certificates to apply for a passport by submitting a passport application to the Polish consulate.
Polish Citizenship by Descent
Obtaining Polish citizenship by descent is relatively easy, provided you have Polish ancestry and you meet their eligibility criteria.
What's important to note is that Poland does not forbid its citizens from holding dual citizenship, but the country does not recognize it either. There are cases where identifying yourself to Polish authorities as a foreign citizen is disallowed.
How to Obtain Polish Citizenship through Ancestry
Polish nationality law is based on the principle of jus sanguinis (right of blood). If you want to acquire Polish citizenship by descent, you should keep the following points in mind:
You must demonstrate that the Polish citizenship link has never been broken down through generations (in your family). If someone voluntarily renounced or lost Polish citizenship before the next generation was born, you will not be eligible. If your great-grandfather qualifies, but your grandfather gave up his citizenship to become a citizen of another country, you will not be able to obtain citizenship through him.
There are no rules that dictate when ancestors should have been born or when they should have left Poland for an applicant to be eligible. The date of birth of your Polish ancestor is not crucial, and they may have left Poland as early as the nineteenth century. However, if their child was born outside of Poland before 1920, he or she would not be granted Polish citizenship at birth. That would break the citizenship chain, and you would not be eligible (First Polish Citizenship Act was passed in 1920).
Before 1951, the acquisition of another citizenship caused the loss of Polish citizenship.
There is no limit to the number of generations that can exist between you and your Polish ancestor.
Furthermore, your ancestor does not have to have emigrated from modern-day Poland in order for you to qualify. You would also qualify if they resided in a region that was part of Poland prior to WWII, even if the territory has since been lost.
If the ancestor is female and married a non-polish citizen before 1951, she lost her Polish citizenship, and therefore she would not have passed the citizenship down. This can be restored now.
Polish citizens who emigrated to Israel between 1958 and 1984 and who became Israeli citizens on arrival (based on the Israeli "Law of Return " for those of Jewish descent) lost Polish citizenship automatically. They and their descendants may be eligible to acquire Polish citizenship by declaration.
According to Polish law, the rules for claiming ancestral citizenship include the condition that your Polish ancestors left the country after Poland became an independent country in 1918. Basically, any ancestor born before the year 1899 is ineligible to qualify for citizenship on the basis of the country's citizenship laws of 1920.
That means you'll have to demonstrate ties to ancestors who were born in the 20th century.
If you have family members who were under 21 years old when the 1920 laws were ratified, they may have qualified for Polish citizenship, even if they were born and held citizenship elsewhere, such as in the United States.
Moreover, having ethnic Polish ancestors doesn't necessarily qualify you for Polish citizenship. This is different from some other ancestral citizenship programs, which state that anyone with ancestors from the territory they currently control can be a citizen.
While unlikely, there is a chance you won't qualify for Polish citizenship but might have other family members who could qualify you for Lithuanian citizenship.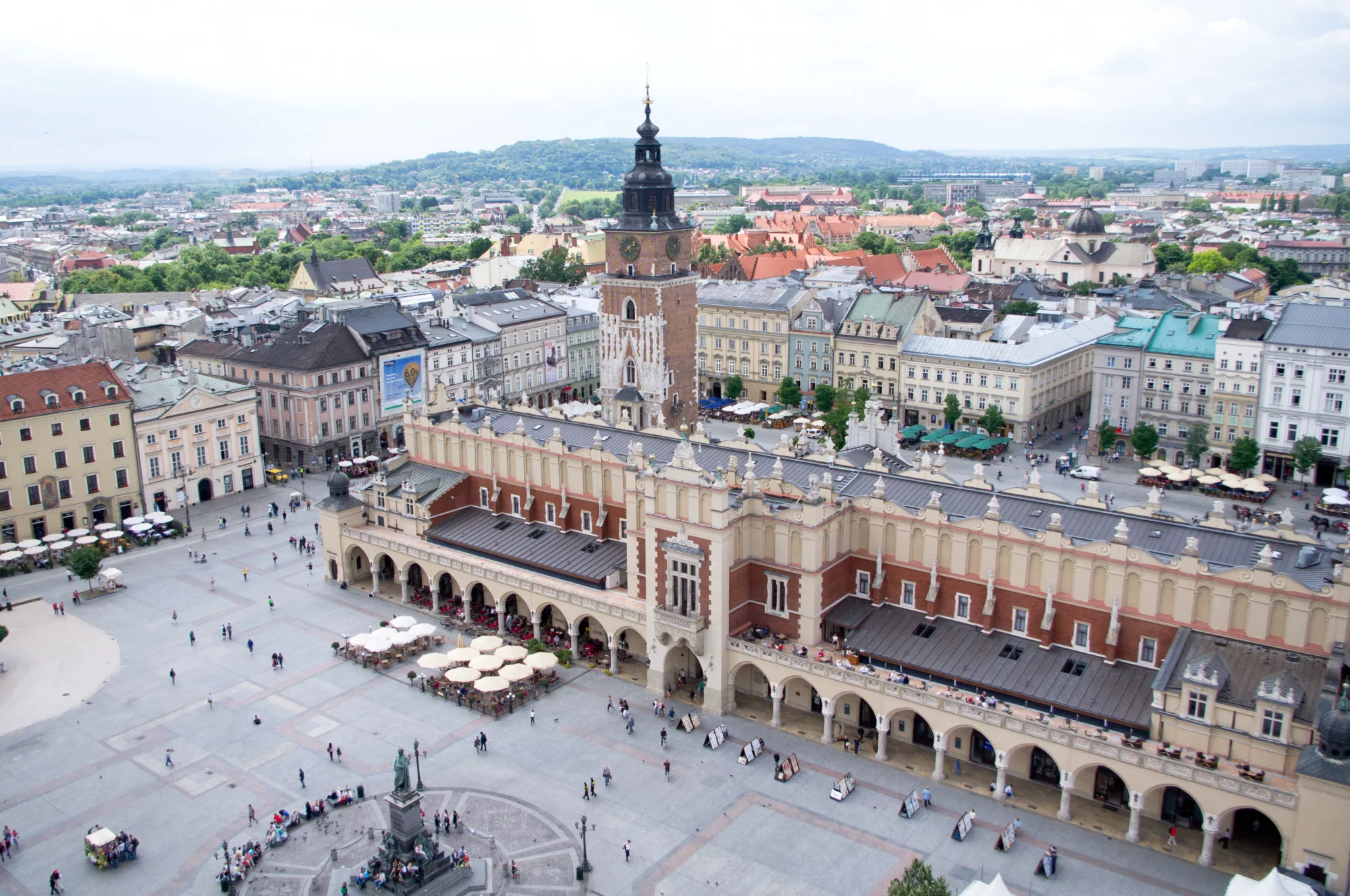 Should You Claim Polish Citizenship by Descent?
Claiming a Polish passport isn't easy. Like any citizenship by descent program, the Polish government operates at a slow pace.
Before claiming your second passport, you must first prove that you are eligible for Polish citizenship. This is done by sending a biography and filling out forms — all in Polish — to your local Polish embassy.
You will also have to collect the birth dates of yourself and all of your Polish ancestors since first emigration, as well as information on military service or other citizenships that are part of your family tree.
Then you wait. In some cases, people have reported waiting for one year or more to hear back. And the response is often to say: "Send us more proof."
All in all, Polish citizenship by descent cases are some of the toughest to oversee and might leave you pulling your hair out.
So, we'd recommend having someone guide you through the process. If you want to take a hands-off approach to it all, you should take advantage of our premium citizenship by descent service.
We have guided many people with Polish roots and have gotten them a second passport that happens to be European and one of the most powerful travel documents in the world.
Do you want the same for yourself? Set up a call with us today.