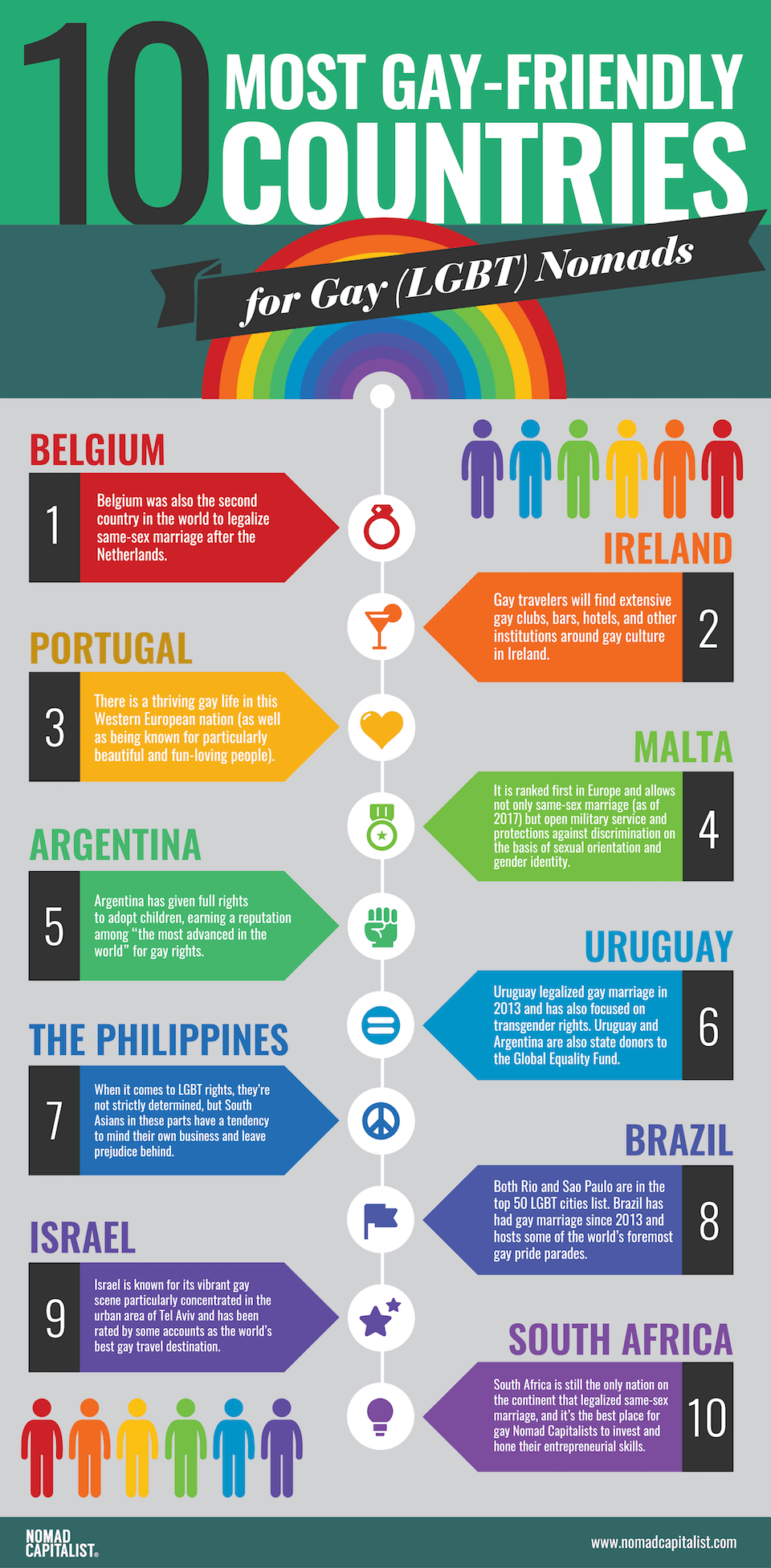 This article was written by Nomad Capitalist contributor Brian Greco, an experienced gay traveler, cultural explorer, and free-market advocate. Going out and seeing the world — often on your own or while starting or running a business — is not always an easy task for anyone. What's more, travelers whose identities do not match with the mainstream often face extra challenges when adjusting to the social, legal, and political frameworks in different countries across the globe. Among these individuals are many LGBT – lesbian, gay, bisexual, and transgender – travelers whose sexual orientation or gender identity is often not accepted by the society around them. Not only are certain financial decisions complicated (e.g., marriage, taxes, partnerships, medical choices), but there can be social pressures not experienced by non-LGBT people that need to be addressed. Even given the empowerment of a Nomad Capitalist lifestyle, the journey can be complicated. Our strategies help serve clients of many backgrounds all around the world who are looking to find freedom in a low-tax, high-flexibility nomad lifestyle. To achieve that, it's important to know where in the world to look for the best lifestyle and best options for gay expats. Whether you are seeking to move from a less-accepting family life back home to somewhere new, you are looking for adventure and social life at bars and clubs, or you are simply an LGBT individual—in a relationship or not—who wants to "go where you're treated best" and live somewhere where it is easy to be yourself, this list can give you some places to start. Here are the most gay-friendly countries that can also satisfy the needs of a Nomad Capitalist…
1. Belgium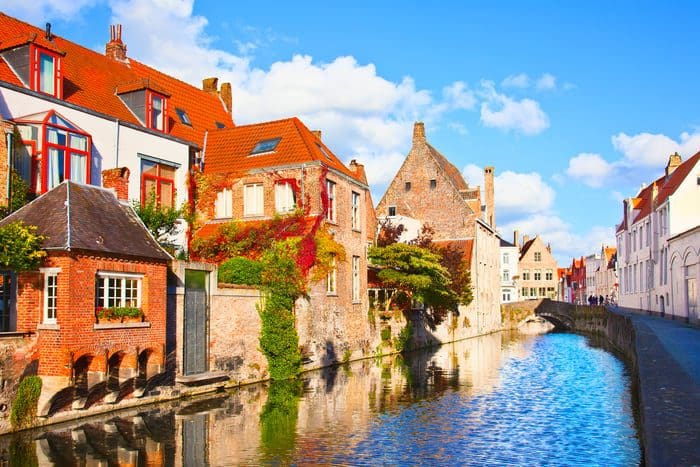 Belgium is at the heart of the European Union and is a friendly, multilingual country that comes with all the perks of European lifestyle and openness. Among this openness is one of the most thriving gay communities on the continent and a great gay life in the capital city of Brussels, as well as a generally pro-business and pro-foreigner environment. The Belgian passport is one of the best in the world and the country is also one of the fastest places in the world to become a citizen, allowing dual citizenship as well. The country is frequently noted as having one of the best gay rights records in the world and rights include protections for transgender individuals. Belgium was also the second country in the world to legalize same-sex marriage after the Netherlands.
2. Ireland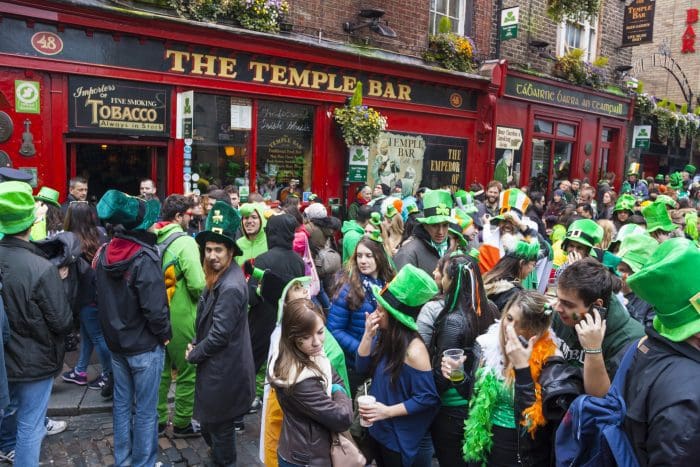 Ireland is one of the most well-regarded and well-loved countries in Europe and offers incentives not only on the entrepreneurial side but also for a friendly and welcoming gay scene. Dublin is one of the top cities for social life in the region with an English-speaking populace known for its sense of humor and hospitality. With its good track record on gay rights, Ireland is a welcoming place for LGBT nomads looking to set up a base. Gay travelers will find extensive gay clubs, bars, hotels, and other institutions around gay culture in Ireland and can also enjoy the numerous tax benefits and EU residency that Ireland and the Irish passport confer if one chooses to seek that route.
3. Portugal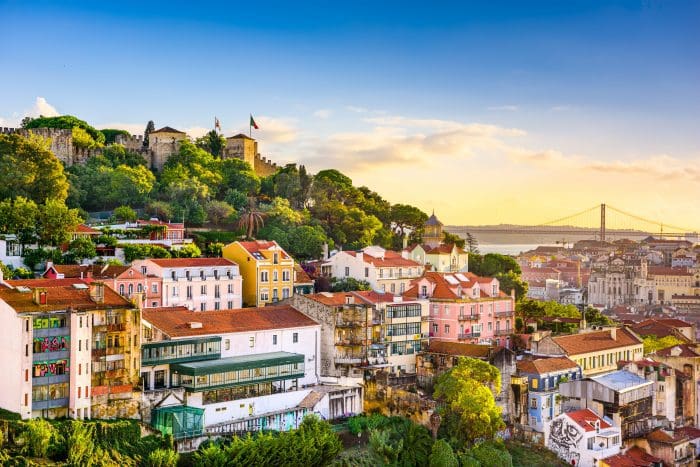 Portugal is a favorite of ours here at Nomad Capitalist for its friendliness towards investors and relative ease of achieving EU residence and potential for zero tax through non-habitual residence. Like neighboring Spain, there is a thriving gay life in this Western European nation (as well as being known for particularly beautiful and fun-loving people). Portugal offers certain perks that make it more accessible to entrepreneurial people rather than its more bureaucratic neighbors, and its gay rights record and gay life in major cities like Lisbon and Porto is likewise vibrant.
4. Malta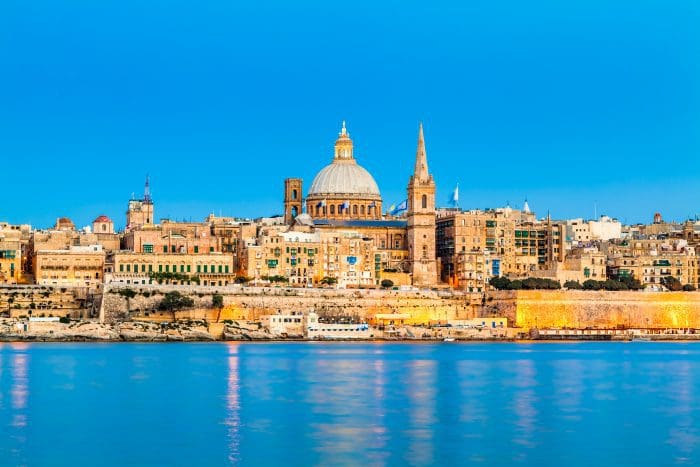 Malta is a small island nation that is also part of the European Union and is still off the map for most nomads but has an increasingly vibrant expat community, including a gay scene. We have written earlier about residency in Malta with the Global Resident Programme which is one of the many strategies Malta is using to attract investors and nomads from around the world to spend time in this beautiful destination and enjoy its culture and business opportunities. For such a small nation that is still relatively unvisited by the traditional tourist track, Malta has advanced LGBT rights. Malta has been called the "gold standard" of LGBT reform by the United Nations, which is highly promising even compared to European neighbors. It is ranked first in Europe and allows not only same-sex marriage (as of 2017) but open military service and protection against discrimination on the basis of sexual orientation and gender identity. Moreover, the attractive tax policy of Malta adds to the impact that Malta can offer for LGBT Nomad Capitalists. Definitely not one to miss!
5. Argentina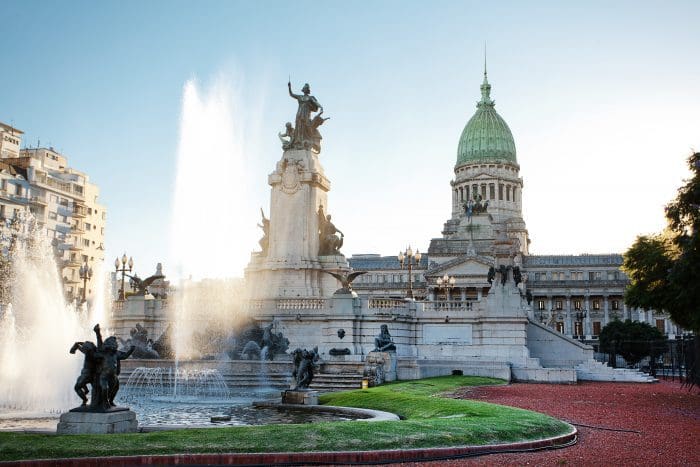 Argentina has sought to position itself as one of the most gay-friendly countries in Latin America. Despite being heavily Catholic, Argentina was one of the earliest adopters of legalized same-sex marriage. Even foreigners can get married in Argentina. It has also given full rights to adopt children, earning a reputation among "the most advanced in the world" for gay rights. Not only was Argentina the first South American country to legalize gay marriage, they've long had a law allowing civil unions. For gay nomads visiting Argentina, the capital city of Buenos Aires has a bustling gay scene with plenty of friendly bars and hotels. While the rest of the country is a bit more conservative, few incidents have been reported, and the warmth of the country's Latin culture makes public affection widely acceptable. The New York Times called Buenos Aires "South America's gay capital", with the city being ranked the world's fifth in the world for gay tourism, or perhaps expats looking to settle in. Argentina is as pro-immigration as it is gay-friendly. If you can demonstrate income earned from outside of the country, you can obtain residence in Argentina. You will need to pay taxes if you live in Buenos Aires full-time, but you can also come and go as you please. If you decide to stay for a while, an Argentine passport is one of the best passports in the world. And while the country had long been a socialist mess, it is improving these days, hopefully for good.
6. Uruguay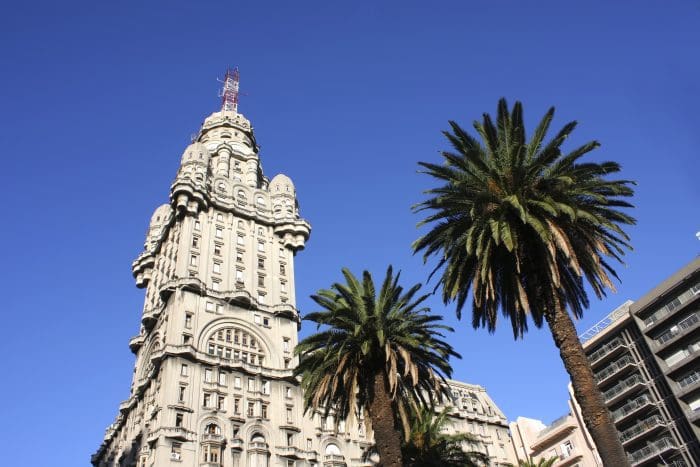 While Buenos Aires tops the list of gay-friendly cities, Uruguay has been ranked as the most gay-friendly country in South America several years in a row by Americas Quarterly. Uruguay legalized gay marriage in 2013 and has also focused on transgender rights. Uruguay and Argentina are also state donors to the Global Equality Fund. Generally, these two countries are leading the way in South America for making gay rights and protections part of the political discussion and in doing so, opening their country not only to foreign tourists and the wealth of influx of gay travelers but also for nomads looking to settle there and/or seek citizenship. Its capital, Montevideo, is the country's most gay-friendly city and is listed as one of the top gay destinations in the Spartacus International Gay Guide.
7. The Philippines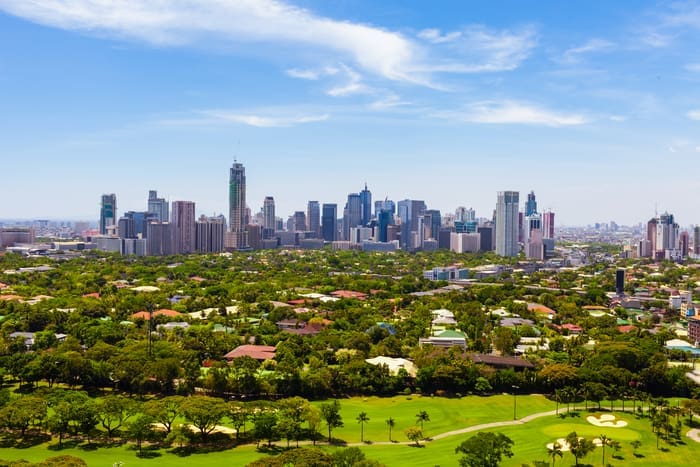 The Philippines is one of the more open countries for LGBT nomads, and its capital Manila is one of our top most livable cities in Southeast Asia. Although it does not have a highly sophisticated legal framework, the country markets itself as a welcoming destination for both Western foreigners and Asian travelers alike. Many aspects of the country – including its friendly people and English competency – make it easy to do business, get urban amenities, and live a high standard of living for much lower costs than someone might be used to in the Western world. Oftentimes, countries in Southeast Asia have an interesting relationship with the issue of homosexuality: While certain aspects of the culture are quite traditional and familial, there is often more room for differences of sexuality as well as gender, which have always been seen as sort of matter of fact. These countries are less subject to the "machismo" ideals found in the Americas and even parts of Europe. Nearby Thailand also exemplifies this with the inclusion of transgender people and/or "ladyboys" in the society as a normal thing, thus conjuring less animosity towards the idea of gender-nonconforming people and different forms of sexuality.
8. Brazil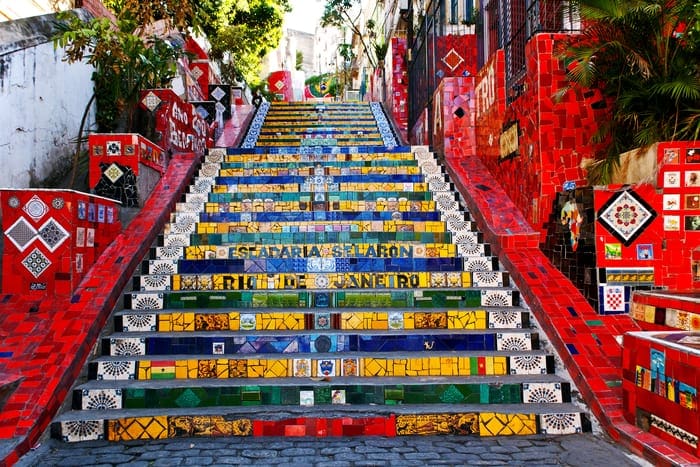 Brazil has been a bastion of gay life for decades as its well-known party-loving traditions of celebration and beach life in cities like Rio de Janeiro have attracted millions of LGBT nomads and travelers. Both Rio and Sao Paulo are in the top 50 LGBT cities list and, despite certain complications one may experience with more conservative individuals or outdated laws, the future-oriented Brazil is generally one that is attractive to a gay Nomad Capitalist. Brazil has had gay marriage since 2013 and hosts some of the world's foremost gay pride parades, in addition to offering other opportunities of interest to nomads who are doing business in Latin America or want to work towards Brazilian residency and citizenship. We have written before on cities to check out and not ignore if doing business here and gay and straight travelers alike may choose to take advantage of the opportunities in these growing Brazilian urban centers.
9. Israel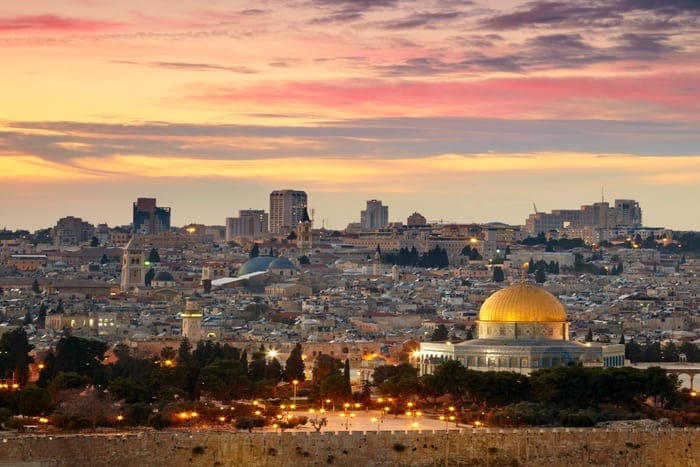 Israel is known for its vibrant gay scene particularly concentrated in the urban area of Tel Aviv and has been rated by some accounts as the world's best gay travel destination renowned for its beaches and social life (and, by some accounts, attractive people!). This country is no stranger to conflict in the region both on a religious and political basis and its society general seeks to uphold the rights of LGBT individuals even despite some tensions that might be felt with more orthodox/conservative religious influences. Serving as a major contrast to its regional neighbors, at least on a legal level, gay nomads looking for a base in the Middle East might look to Israel.
10. South Africa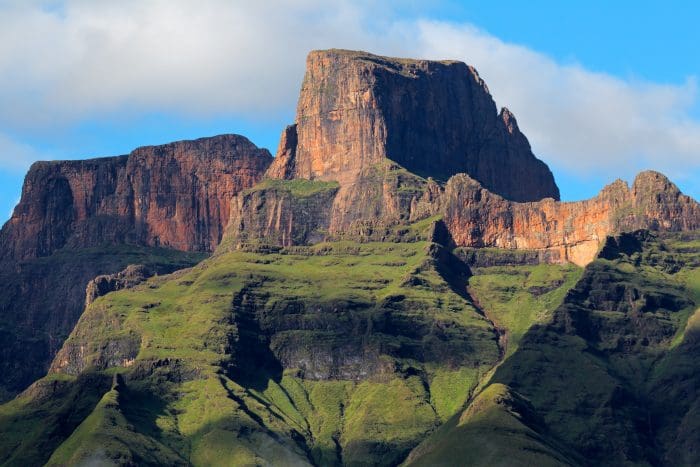 The only African country on this list, for now, South Africa also has an interesting relationship with the issue of gay rights. While most of the African culture is associated with more traditional anti-gay sentiments in regards to family or lack of legal protections, South Africa has stood out as a leader in recent years. According to Wikipedia, this country's "post-apartheid constitution was the first in the world to outlaw discrimination based on sexual orientation" and it was "the fifth country in the world and the first—and, to date, only—in Africa, to legalize same-sex marriage". While the gay scene in this country may be more concentrated in the main cities of Cape Town and Johannesburg, South Africa has done work to change the narrative on LGBT protections on the continent and travelers who are doing business in this region or seek to invest in frontier markets might choose to be in South Africa as a base. Three of the main cities in the country still do make the top 100 LGBT city list according to NestPick, albeit lower than most European counterparts.
What are the Least Gay-Friendly Countries for LGBT Nomads?
Most gay travel blogs will warn travelers and nomads to steer clear of certain regions as "the worst countries in the world for gay people". On one hand, yes, countries such as Somalia, Saudi Arabia, Iraq, Uganda, or elsewhere in Asia, Africa, and the Middle East can be dangerous. However, most nomads do not find themselves in these countries anyway for reasons unrelated to this issue, and most (particularly Western expat) nomads would not be subject to those conditions anyway. Thus, the fear-mongering is overblown and usually in a way that unnecessarily puts down those countries. It is also important to understand that laws for foreigners, especially those who "look" foreign or are differentiated by class, are often different than those applied to local people, particularly in the case of countries with Islamic law. As gay nomads, it is important to respect those nuances. Countries like Russia have had their share of publicized issues around crime or blackmailing of LGBT individuals. The concern is real, and in parts of the world even not as extreme as the middle of Afghanistan—such as former USSR countries, Central Asia, parts of Southeast Asia, and so on, the issue will be swept under the rug or entirely silenced—and most gay nomads will not find anything in the way of a gay scene with bars or clubs. On the other hand, many Caribbean islands still have anti-gay laws on paper, yet thousands if not millions of gay travelers enjoy that region every year without any issue. Yes, there are still as many as a dozen nations for which someone can get the death penalty for homosexuality. There are still laws on the books in more countries that restrict the freedoms—sexual, marital, and otherwise—of LGBT individuals. Are these laws always enforced? No. Is it worth trying to push and test them in the wrong situation or with the wrong person? Also no. One can focus their efforts on where they are treated best and be aware in their travels when a country or culture is not always welcoming. Travelers' experiences will vary heavily. Even the most pro-gay countries can have the off person with the off remark or look, and even the most "anti-gay" countries may be filled with people who would totally surprise you. As a gay traveler myself, I have enjoyed many experiences meeting either fellow gay individuals or simply loving, accepting straight people who could care less about issues of sexual orientation or even wholeheartedly understand you and would advocate for you. One person may face social harassment in a country with no anti-gay laws on the books, while another person may face unexpected welcome in a country whose customs are traditionally anti-gay but rarely or never enforced. Most of the world still has a long way to go regarding acceptance for all kinds of differences, not limited only to LGBT people. However, gay travelers should definitely stay vigilant, especially those whose identities may be more of a target and put them in physical or political danger. The entire world is not downtown Amsterdam or a gay bar in Madrid or Tel Aviv. It is important to be oneself but also to remember to stay aware of all the goings-on in whatever country your nomadic lifestyle brings you to, and aim to look for the positive wherever one goes.