---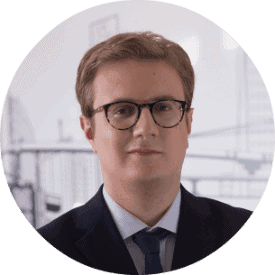 Hi, I'm Andrew Henderson. I've spent almost a decade learning the right way (and the wrong way) to "plant flags" for greater freedom and prosperity. If you're tired of paying high taxes and living like a slave, then this blog will show you to how go where you're treated best. It is legally possible to dramatically reduce your tax burden, move your money overseas, and get a second passport... all while living wherever you please. If that sounds good to you, keep reading or click here if you need immediate help.
---
Dateline: Andorra la Vella, Andorra
It would take you at least 20 years to get citizenship here in Andorra. Here, where residency rules are relatively straightforward, naturalization is extremely tough to come by. In fact, it's one of the most grueling naturalization timelines on earth, behind only San Marino and Liechtenstein.
Spain, where I've been spending the month, isn't much better at 10 years, plus four more for bureaucracy.
For those who want a fast second passport, there are only two options: be lucky enough to have certain European lineage, or fork over some cash.
Citizenship by investment is a process whereby wealthy individuals can obtain a second citizenship extremely quickly in exchange for an investment or donation. These so-called "economic citizenships" are valuable to two types of people:
US citizens who wish to quickly renounce their citizenship. Pragmatically, renunciation requires a second passport, and if you're a high-earner, the cost of an economic citizenship might be far less than the tax and compliance costs of remaining American.
Emerging world citizens losing opportunities. Chinese and Arab citizens are the largest investors in citizenship by investment programs. The wealthy in these and other countries can afford the cost in exchange for the greatly increased travel benefits.
There are other people looking at paying cash for citizenship; I'm seeing a lot more South Africans looking at these programs as the rand plummets and wealth grabs near.
There are also nationalities that are restricted from doing business in certain countries, and would benefit from a quick passport for business opportunities. Israelis, who are banned from about a dozen countries, are an example of this.
Before we cover the best countries, let's establish a few definitions…
The difference between residency and citizenship by investment
If you're not a US citizen, you don't need a second passport to reduce your tax obligations; a second residency will likely do the trick in your case. That doesn't mean that having another passport is a bad idea, as I believe more countries will make it hard to escape their tax net in the future. However, you probably don't need a passport six months from now.
Economic citizenship is for people with a pressing need to have another passport now, be it for tax reasons, business, or travel.
Residency by investment is not the same as citizenship by investment. Golden Visa programs like those in Portugal and Spain will eventually yield a second passport, but it will take at least six years.
Other countries like Panama offer a Friendly Nations Visa that streamlines residency requirements, but also requires years for naturalization. These programs are great for tax residency or for a future Plan B passport, but they are merely creating yet another path to residency, with citizenship being the future benefit of residency.
The best citizenship by investment programs
For our purposes, we will consider programs that offer anyone the chance to become a citizen of the country within approximately one year or less. Countries with longer wait times, or that offer subjective naturalization to people who "fit the bill", such as Austria does in extraordinarily rare cases, are excluded.
Bulgaria
Some claim that Bulgarian citizenship is possible after just one year, but in reality, the program takes two years and is not nearly as straightforward as some might suggest. Also, if the European Union were to fall apart, I imagine Bulgaria would be the first country to get bounced out.
VERDICT: I may change my mind on this one later, but for now I'd skip it.
Cyprus
Ironically, Cyprus is the country Israeli goods often travel through on their way to be sold in the Arab world. Cyprus is a member of the European Union and, until recently, offered the fastest naturalization I've ever heard of: just 57 days. Now, the process will take up to one year as the EU cracks down.
You can obtain Cyprus citizenship with an investment of €2.5 million in real estate, government bonds, a bank deposit in a Cyprus bank, or investment in a new company, provided you invest with a group. If you invest alone, the minimum investment doubles to €5 million. (We have a partner who can assemble investor groups if you're interested.)
You may remember that Cypriot citizenship was originally offered to wealthy Russians who lost millions in the country's banks. That's something to be mindful of, considering the minimum investment period for your millions is three years. You also must own a €500,000 home in Cyprus forever.
VERDICT: Cyprus offers EU citizenship, but not Schengen area access, and is overpriced for the value it offers. I'd skip it.
Malta
There's a lot of conflicting information out there about how to get Maltese citizenship, partially due to some earlier vagueness from the government. Malta is the only citizenship by investment program that sells access to both the European Union AND the borderless Schengen Area. Considering that, Malta is almost immediately a better deal than Cyprus for many people.
Unlike Cyprus, Malta requires a government donation in addition to the typical fees present with all programs. The donation is €650,000 for the main applicant, plus €25,000 for a spouse and each minor child. Adult children up to 25 years old and dependent parents may be added for an additional €50,000 fee per person.
In addition to the donation, you must also invest €150,000 in Maltese government bonds — or occasionally Maltese stocks — for a period of five years. Lastly, you must purchase a home for €350,000 or more, or rent or enter a five-year lease for at least €16,000 per year. After that, it takes one year to issue your Malta passport.
VERDICT: I'm not bullish on Maltese real estate, but I'm not running for the hills, either. If you can comfortably kiss €650,000 goodbye, this is a great program.
Now, let's move out of Europe and into the Americas…
St. Kitts and Nevis
St. Kitts and Nevis runs the original economic passport program, in operation since I was born in 1984. Other Caribbean programs have copied it, and the program has enjoyed a lot of success up until now.
The requirements are simple: you can donate money to the government's Sugar Fund, or you can buy "approved" real estate. The donation is almost always the better option, as the real estate is vastly over-priced and, as some clients have told me, not even very nice.
The real estate investment is $400,000 and up, and there are many providers ready to sell you everything from a shack to a timeshare in a five-star hotel. You can technically re-sell it in several years, but you won't get your money back. The real estate option involves extra government fees.
The donation route involves paying $250,000 for a single applicant, up to $450,000 for a family of eight. There are fewer government fees than the real estate option because you're already paying the government for nothing in return. Whichever option you choose, the whole process will take about six months.
VERDICT: St. Kitts and Nevis used to be the only game in town, but it has lost its luster since losing visa-free access to Canada in 2014. There is nothing wrong with it, but it has become overpriced compared to similar programs.
Dominica
Dominica is the lowest-priced passport "for sale" on earth, ever since Belize ended its $40,000 program years ago (it just goes to show you that passport prices are going up very quickly). As of August 2016, the cost for a single applicant is $175,000 up to over $400,000 for a family of five.
Dominica recently started offering a real estate investment option, but like other programs, the real estate is overpriced; and, unlike other programs, there are very few options as of now.
After years with limited travel potential, Dominica recently received visa-free access to Europe's Schengen Area, making its passport power nearly equal to that of St. Kitts and Nevis. Dominica is now a very good passport for travel. It takes four to six months to become a citizen.
Dominica does require economic citizens to speak "basic English", which I believe is pretty straightforward. After all, you're reading this. If you are a citizen of Afghanistan, Iraq, North Korea, Pakistan, Russia, Sao Tome Principe, Saudi Arabia, Somalia, Sudan, Turkmenistan, Uzbekistan, or Yemen, you'll be subject to special scrutiny.
VERDICT: If you're seeking a "budget passport" and don't require a European citizenship, Dominica is the best value option you can get. If you get your paperwork in by July 31, 2016, you'll save $75,000; contact me if you need help with this.
Antigua and Barbuda
Antigua started its citizenship program in 2012 with a unique requirement: citizens must live there for 35 days out of the first five years. That requirement isn't exactly tough, as you could knock it out with a month-long vacation to celebrate your new passport, but it is a requirement nonetheless. With Malta having a similar but more rigorous requirement, I expect to see more of this in years to come.
Antigua's investment options are pretty standard fare for Caribbean passports and range from a $250,000 donation to the government to a $400,000 real estate investment to a $1.5 million business investment. The only interesting alternative is that you can invest only $400,000 into a business if join a group with other applicants investing at least $5 million collectively.
The other option is a "Redeemable Preferred Share Offer" at a real estate project on the island, in which investors give up any capital appreciation (of which I would expect none to begin with) in exchange for a small fixed return. However, the project got off to a rocky start and I wouldn't count Antiguan property developers as being among the safest bets.
The one benefit of Antiguan citizenship is that it still offers visa-free travel to Canada. If you are Canadian and obtaining a second passport as a Plan B, Antigua is worth looking at. St. Kitts lost its access to Canada in 2014, while Dominica and St. Lucia never had it.
VERDICT: Unless easy travel to Canada is a requirement for you, Antigua doesn't offer much new to get me excited. That could change as new real estate options are rolled out.
St. Lucia
St. Lucia offers the newest citizenship program in the Caribbean, and their requirements are a bit more stringent. As more countries start to offer citizenship for sale, each is adding their own requirement to set themselves apart. In the case of St. Lucia citizenship, that is a minimum $3 million net worth for all economic citizens.
If you meet the net worth requirement, you have a few options, ranging from a donation of $200,000 to $250,000 to the government (like St. Kitts' Sugar Fund) to real estate to starting a business.
St. Lucia offers a few benefits for families, namely that the donations and fees aren't much more for large families than for singles, and that they allow dependent parents to be included in the application. Perhaps the easiest way to become a St. Lucian citizen is to invest $500,000 in government bonds, which must be held for five years.
If you prefer to purchase real estate, the minimum is a mere $300,000. Again, I recommend avoiding such "approved real estate". I also recommend against the business investment option that requires $3.5 million and the creation of three jobs; qualified entrepreneurs could find better countries to give them citizenship with that kind of investment.
VERDICT: If you're comfortable investing in government bonds and want your capital returned to you, St. Lucia is the best option in the mid-six figures. Definitely worth consideration.
What's the absolute best economic citizenship program? As with anything else, it depends on your needs. For most people I work with, a fast-track residency program is better than "buying" citizenship outright, but if you're in a hurry, I'd focus on Malta, Dominica, and St. Lucia, or…
Other economic citizenship options
The programs here are "off the shelf" options available to pretty much everybody, save for the Iraqi citizen who most countries will subject to extra screening.
Depending on your situation, there may be other options. Do you have a business that can create local jobs? Are you a real estate investor willing to invest in a large project? Are you a US citizen?
If you want a nearly 100% guarantee of getting citizenship in 4-12 months, the programs above are best for you. If you prefer to invest less — or if you believe you have other benefits you can bring to a country besides just a checkbook — there are a few of countries that offer conditional economic citizenship.
If you are an entrepreneur or investor looking for other legal alternatives, feel free to contact me for help.
The key to getting a second passport is making sure you do so legally, so it's important to avoid scammy programs that avoid paying off corrupt officials. Any citizenship program you take part in should be referenced in that country's laws; if the person promoting a program can't show you the legal basis for your citizenship, steer clear.

Andrew has been internationalizing since 2007, and has learned what works and what doesn't work when it comes to second passports, offshore banking, tax reduction, and investing. He shares strategies you can use to grow and protect your own wealth and freedom.
Get his free Strategy Session by clicking here
.

Latest posts by Andrew Henderson (see all)