This ultimate guide will discuss the best cities for digital nomads, why they're considered the best, and how a digital nomad can go one step further and be a Nomad Capitalist.
The digital nomad movement picked up pace during the pandemic, with many countries rolling out their versions of the digital nomad and remote work visas to attract the ever-increasing number of digital nomads to their shores. Today digital nomads contribute $787 million to the global economy annually.
People are actively seeking out digital nomad hotspots all over the world to live the ultimate nomadic life.
Ready to know the best digital nomad cities and how to pick your next nomad destination? Get in touch with Nomad Capitalist, and let us help you achieve your ultimate digital nomad lifestyle.
Best Cities For Digital Nomads In Asia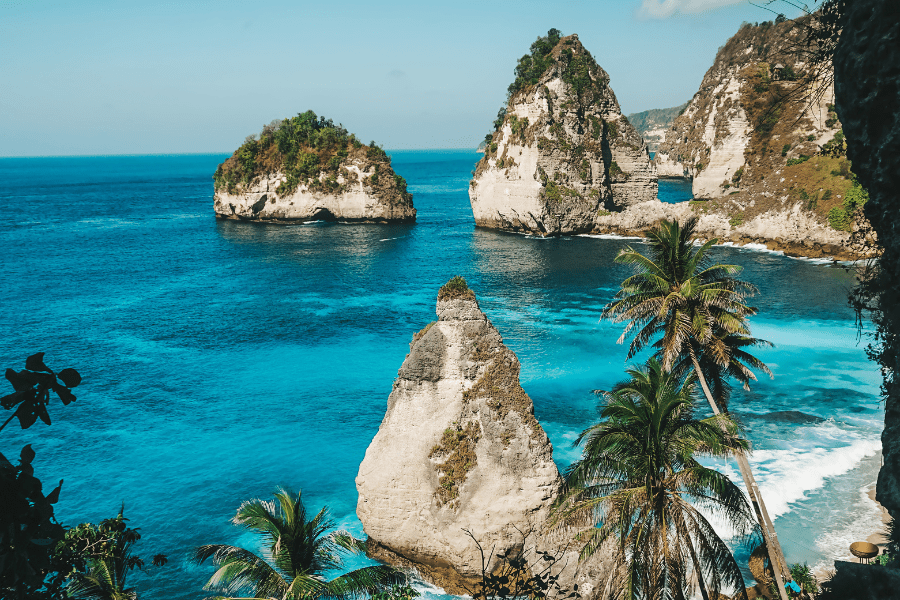 Bali, Indonesia
Rice terraces, lush green forests, infinity pools, and more – Bali has got everything a digital nomad would want in a city.
Bali is the ultimate digital nomad hotspot with beautiful coworking spaces designed to let you work in tranquillity, scenic places to explore, speedy WIFI, and one of the best digital nomad communities you'd find anywhere.
Ubud and Canggu are the favorites among the nomad community thanks to a perfect blend of nature, people, activities, and nightlife. Ubud has a more relaxed vibe, making it ideal for outdoorsy people who love to meditate or work surrounded by nature's best sights. Canggu is a beach town with some of Indonesia's best surfer spots.
In 2021, the Indonesian government announced plans to introduce Bali Digital Nomad Visa, allowing remote workers to live and work in Bali tax-free for five years. The program sounded too good to be true since most digital nomad visas are valid for up to a year. Maybe that's why the program is still in the works and has not been launched.
For now, Bali lovers can explore this vibrant island via visa-on-arrival (30 days) or B211A visa (60 days), both of which are renewable.
In essence, Bali ticks all the boxes for the ultimate digital nomad destination, but we're still waiting for that digital nomad visa to launch.

Chiang Mai, Thailand
Situated in Northern Thailand, Chiang Mai is an ancient city with hundreds of temples and a beautiful mountainous landscape.
Over the years, Chiang Mai has transformed from a quiet religious town to one bustling with digital nomads from all over the world looking to enjoy the city sights while working remotely.
Chiang Mai has all the digital nomad essentials – cool cafes, hostels, speedy internet, delicious street food, and coworking spaces.
Asian countries can sometimes be disappointing regarding visa and residency options, but that's not the case with Thailand. Thailand has a range of residency and visa options for foreigners looking to stay in the country for various reasons.
The most recent addition is the Thai-Long-Term-Visa (Thailand Golden Visa), allowing four categories of foreigners to live and work in Thailand for ten years. Digital nomads can also apply if they meet the set criteria. If you want to visit Thailand through this route, you can read the details in our article about the Thailand Golden Visa.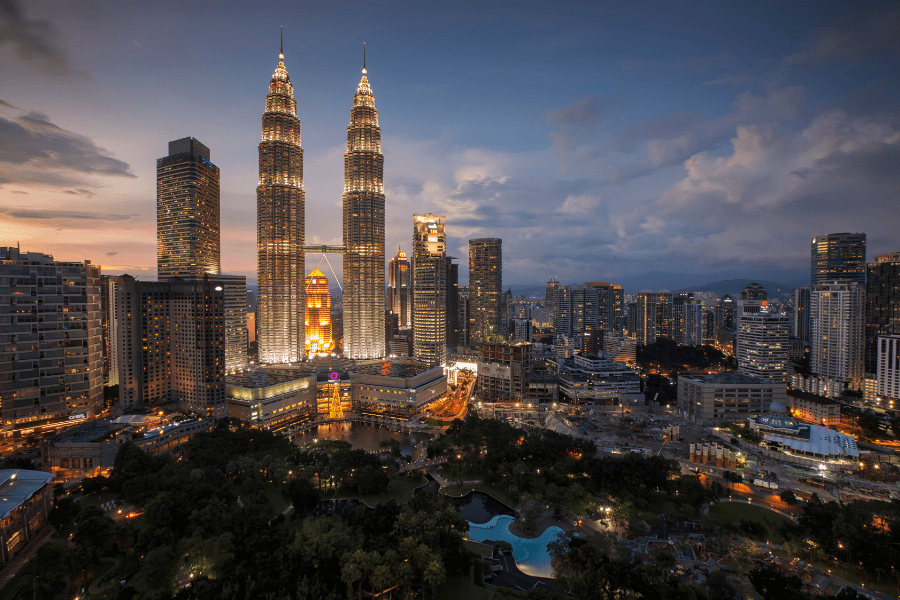 Kuala Lumpur, Malaysia
Kuala Lumpur is Malaysia's capital and largest city, famous for the Petronas Twin Towers, colonial architecture, and a vibe that keeps you hooked. It's also one of the fastest-growing cities in Asia.
The city has no shortage of coworking spaces and hostels to facilitate digital nomads. Moreover, the MDEC is establishing nomad hubs and communities to make the country's ever-increasing pool of digital nomads feel at home.
Malaysia has a digital nomad visa called the DE Rantau Nomad Pass. It's a multi-entry renewable visa that allows foreign remote workers to live and work in Malaysia for 3 to 12 months.
If you want to explore other long-term options, you can look into the MM2H program allowing foreigners to live in Malaysia for ten years. You can read the details about the MM2H program in our ultimate guide about the MM2H visa.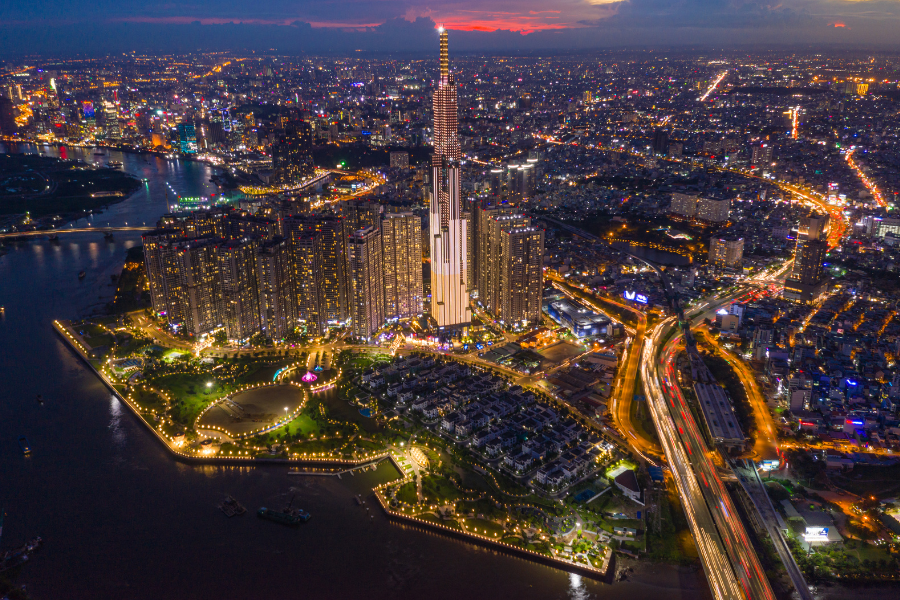 Ho Chi Minh City, Vietnam
Formerly known as Saigon, Ho Chi Minh City is the largest city in Vietnam. It's the perfect spot for digital nomads looking to stay in a bustling city with all the amenities of life. However, it can get very crowded and chaotic.
Ho Chi Minh City is a very affordable city compared to other digital nomad hotspots. It has a low cost of living, plenty of hostels, and cafes.
Vietnam is also an excellent investment spot, with a consumer base of nearly 100 million. Lately, a lot of capital is being transferred from neighboring China to Vietnam owing to the increasing costs in China, making Vietnam of great interest to entrepreneurs and investors.
Best Cities For Digital Nomads In Europe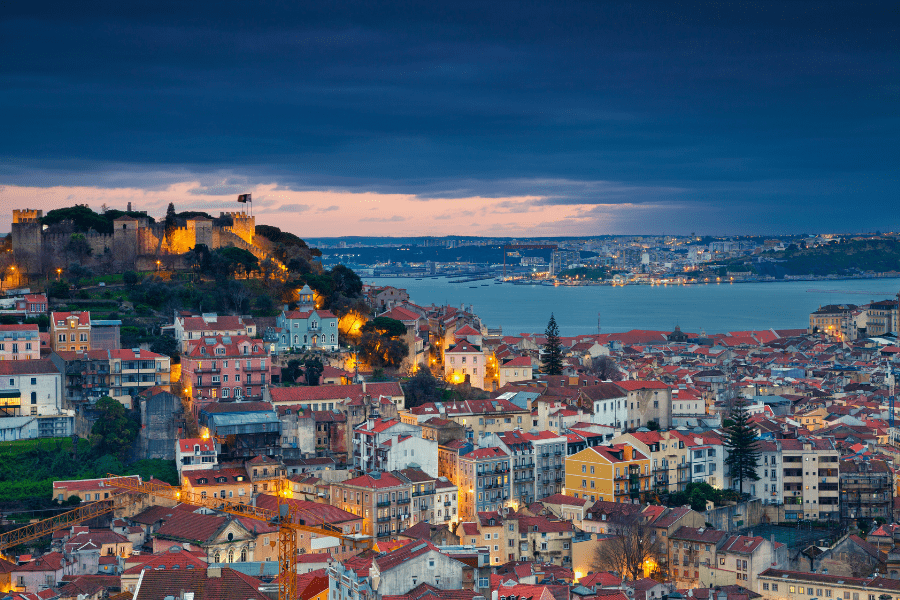 Lisbon, Portugal
Digital nomad hubs in Europe are usually heavier on the pocket than their Asian counterparts, but they also offer great value for money. Lisbon is one such example. Quite affordable by European standards, Lisbon is a beautiful city with vibrant culture and rich history.
The city is as digital nomad friendly as it gets. You'll find coworking spaces in almost every neighborhood, the internet speed is excellent, and all the cool cafes are filled with remote workers working on their laptops.
Portugal's digital nomad visa allows digital nomads to work remotely from Portugal for a year if their monthly income is at least €2,800. Worried about the tax burden? Digital nomads under this scheme will be subjected to a flat 15% tax rate instead of the standard 48%.
For people looking for something more elaborate than a nomad visa, Portugal has the D7 Visa. It allows financially independent non-EU citizens to live in Portugal for two years, and the permit can be renewed for another three years. Permanent residence and citizenship are possible after five years.
Portugal also has a non-habitual tax residency route for people who want to stay in Portugal but avoid the hefty tax rate that can go up to 48%. For details, you can check out our article on Portugal's non-habitual tax residency.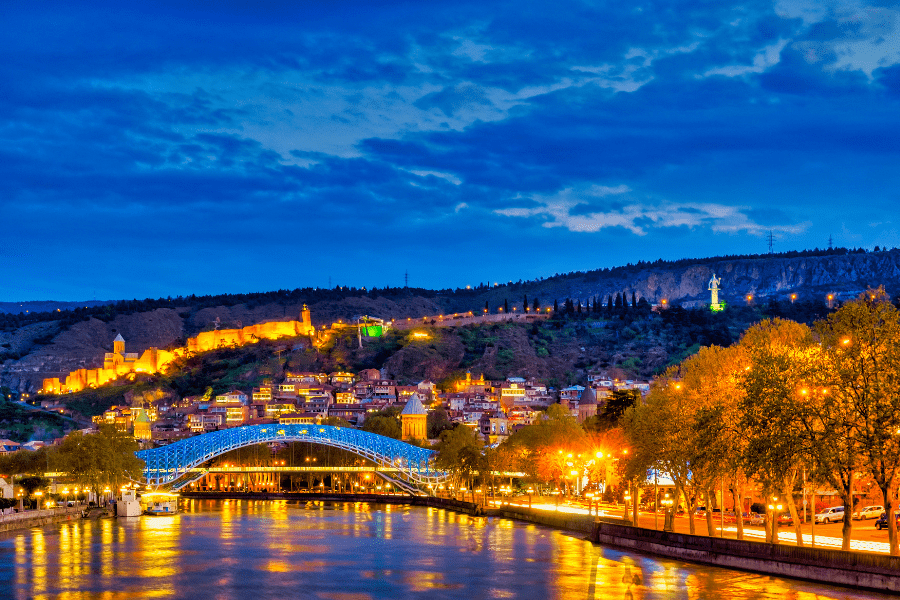 Tbilisi, Georgia
One of our favorite Eastern European spots, Tbilisi, is the perfect blend of ancient and modern.
Tbilisi scores pretty high in all the good domains, like digital nomad community, internet speed, natural beauty, unique architecture, and more. Moreover, living in Tbilisi won't come with a heavy tax burden – something you can't say about most of Europe.
Georgia has a very liberal immigration policy. Citizens of over 90 countries can travel visa-free to Georgia and stay there for up to a year. Moreover, digital nomads can benefit from programs like the Individual Entrepreneur scheme to pay taxes as low as 1%.
Georgia, especially Tbilisi, attracts foreign entrepreneurs, investors, and digital nomads with its thriving investment opportunities, real estate market, and friendly business environment.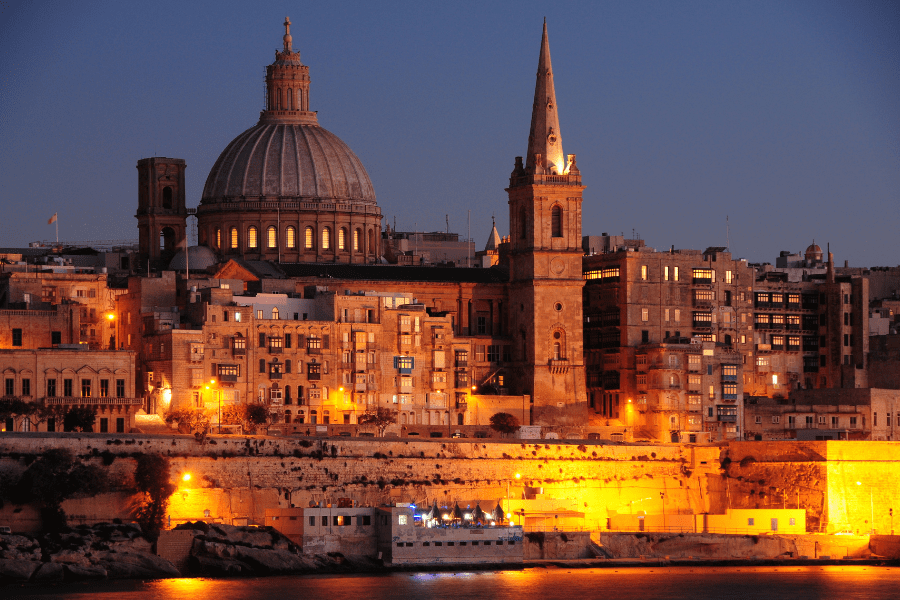 Valletta, Malta
Valletta is the capital of the Mediterranean island nation of Malta. The walled city is famous for its museums, palaces, and majestic churches.
Millions of foreigners visit Malta annually for its year-round sun, excellent living standards, unique architecture, and diverse community.
Moreover, Malta is the first EU country to have a nationwide 5G network, so you can forget about having internet issues while living a digital nomad life there.
The Maltese digital nomad visa, Nomad Residence Permit (NRP), is a one-year renewable visa enabling remote workers from third-world countries to legally live and work (remotely) in Malta.
Malta's citizenship-by-investment program is one of the best economic citizenship programs in the world. So, if you fall in love with the country and want to be a part of it, you can read how you can achieve that in our ultimate guide about Malta's CBI program.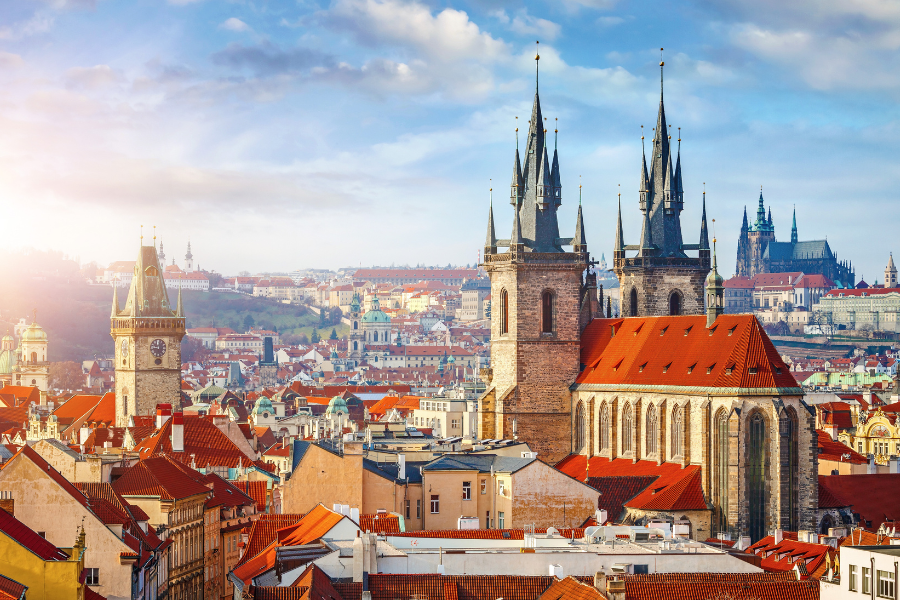 Prague, Czech Republic
Prague is the capital and the largest city in the Czech Republic. The best thing about Prague is its location. The city and the country are quite international, thanks to its popularity with tourists and its location in the heart of Europe. Germany, Austria, Poland, and Slovakia border the Czech Republic.
The city is as charming as it gets with its vibrant culture, ancient architecture, fantastic entertainment scene, and delicious food. It's also a UNESCO monument and one of the world's most popular tourist spots.
Prague is home to a thriving entrepreneur scene and has welcomed digital nomads from all over the world for many years. You'll find plenty of cool cafes, and coworking spaces in Prague, filled with one of the most diverse expat communities you'll ever encounter.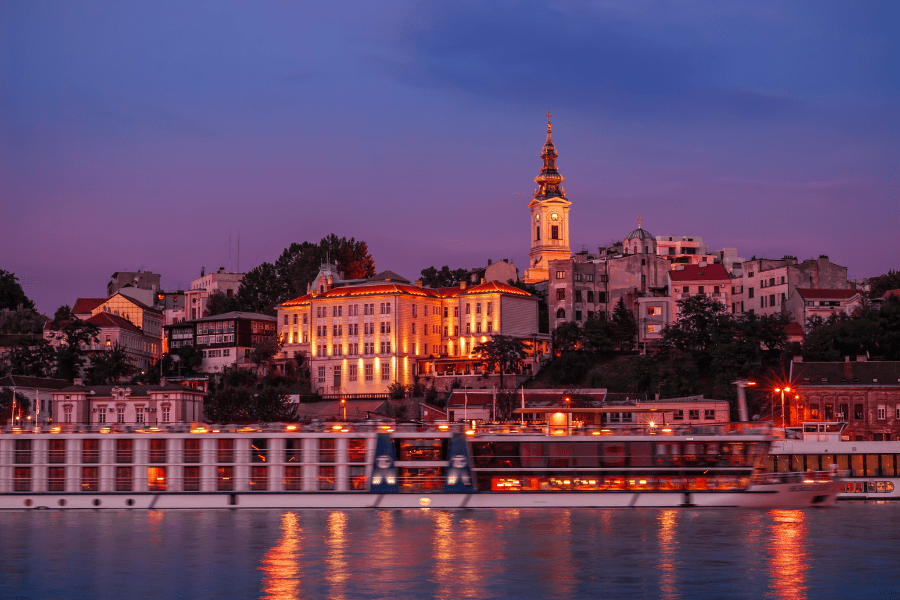 Belgrade, Serbia
One of the most underrated European capitals, Belgrade will make you fall in love with it instantly. If you're a digital nomad who parties as hard as they work, you'll love Belgrade. As the Bohemian capital of former Yugoslavia, the city is known for having some of the best nightlife in all Europe.
Belgrade has many aspects that make it one of our favorite Balkan spots. The city has many coworking spaces, but as a digital nomad, you'll love the vibe of Serbian cafes. They can get pretty loud, but if you find one that suits your work requirements, you're bound to be a regular. And then there's Serbian dining which is as, if not more, renowned than its nightlife.
Living in Serbia doesn't come with a heavy tax burden either since its tax rates are among the lowest in Europe. Moreover, the cost of living is also pretty affordable.
Best Digital Nomad Cities In Central And South America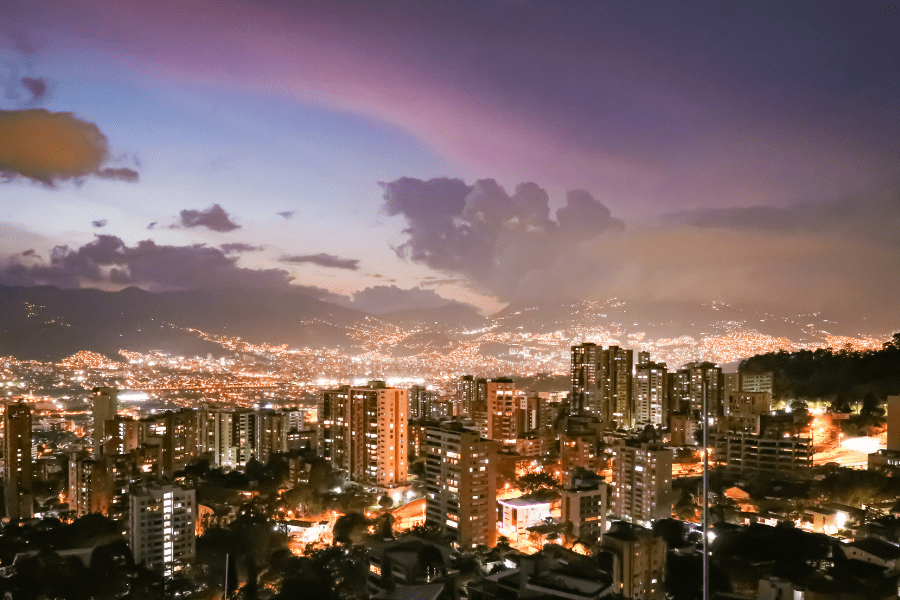 Medellin, Colombia
What do you get when you combine excellent weather, a cosmopolitan lifestyle, and a growing IT hub? Lots of digital nomads. That's exactly what Medellin gets each year. The city is dubbed "The city of Eternal Spring" due to its amazing weather throughout the year.
Colombia is a country transformed. Now, several cities in the country are among digital nomad favorites in the region. The affordable cost of living in Colombia is one of the biggest reasons digital nomads flock to the country.
Medellin has many cafes and coworking spaces where you can enjoy delicious Colombian coffee and go about your workday. The city also boasts a sizable digital nomad community.
A Colombian digital nomad visa allows remote workers with a monthly income of COP 3,000,000 (currently around $624) to work remotely from Colombia for two years.
Moreover, Colombian non-residents are only taxed on their locally sourced income.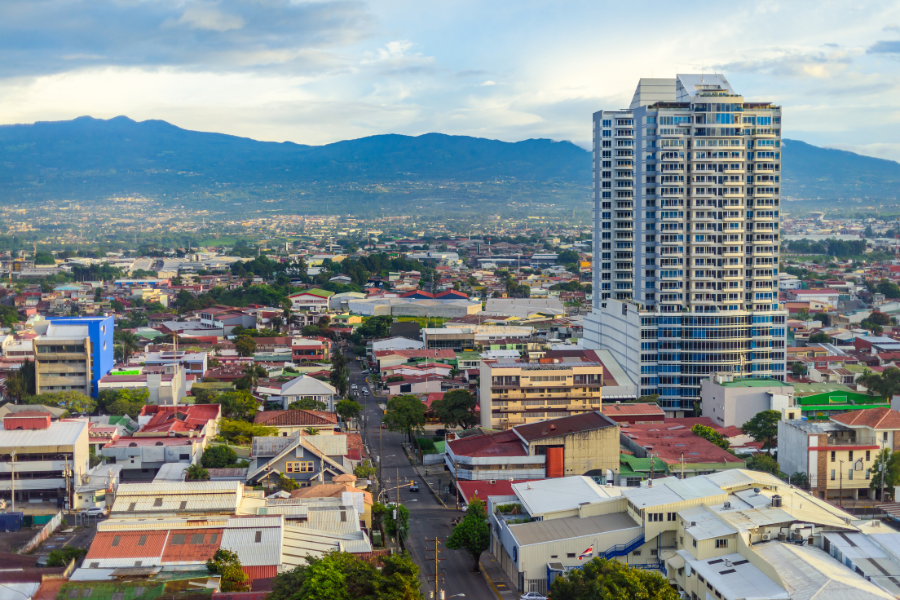 San Jose, Costa Rica
San Jose is the capital and largest city of Costa Rica, a country known for its rich biodiversity, lush green forests, volcanoes, stunning beaches, and the pura vida lifestyle.
The city is a central transportation hub and the political and economic center of the country. San Jose boasts diversity in many aspects, from lifestyle to neighborhoods. Whether you want city life or a quiet workplace, the city will provide you with plenty of options.
Thanks to the central location of San Jose, you'll always be close to other wonders of Costa Rica and can explore many other scenic spots on your free days.
Before the Costa Rican digital nomad visa was introduced, many digital nomads used to visit the country on a tourist visa and do border runs to extend their stay.
Now, the digital nomad visa allows location-independent workers with a monthly income of $3,000 to stay in Costa Rica for a year as long as they work remotely.
Costa Rica has over half a million expats, thanks to its territorial tax regime, low cost of living, and natural beauty.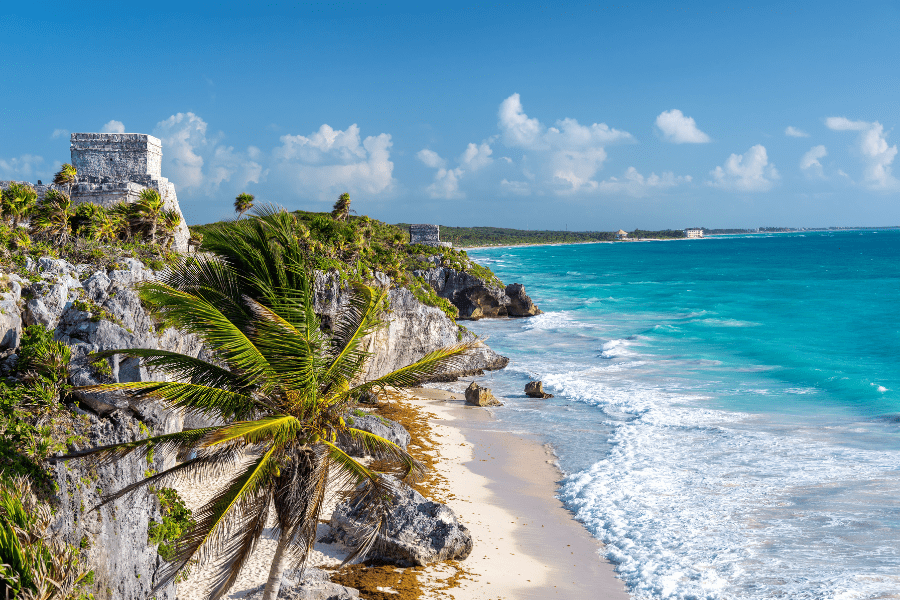 Tulum, Mexico
How can we forget Mexico on any list discussing digital nomad hotspots?
Thanks to its rich culture, exotic cuisine, vibrant entertainment scene, excellent nightlife, and stunning views, digital nomads have always flocked to the country.
Tulum is a major city in Mexico known for its beaches, stunning lagoons, Mayan ruins, and diverse community.
At first glance, the city looks like it was made for tourists, digital nomads, and expats. There is no shortage of cafes, co-working spaces, and resorts for you to work while enjoying the best of views.
Mexico doesn't have a digital nomad visa. However, digital nomads can apply for Mexico's Temporary Resident Visa, which allows them to live and work remotely from Mexico for six months to four years, depending on their nationality.
You will find plenty of digital nomads and expats in Tulum and Mexico is frequently ranked among the top ten countries where expats are happiest with work, life, and cost of living.
The country taxes non-residents on their Mexico-sourced income, so you can save a lot in taxes by earning a foreign income.
Best Digital Nomad Cities In The Caribbean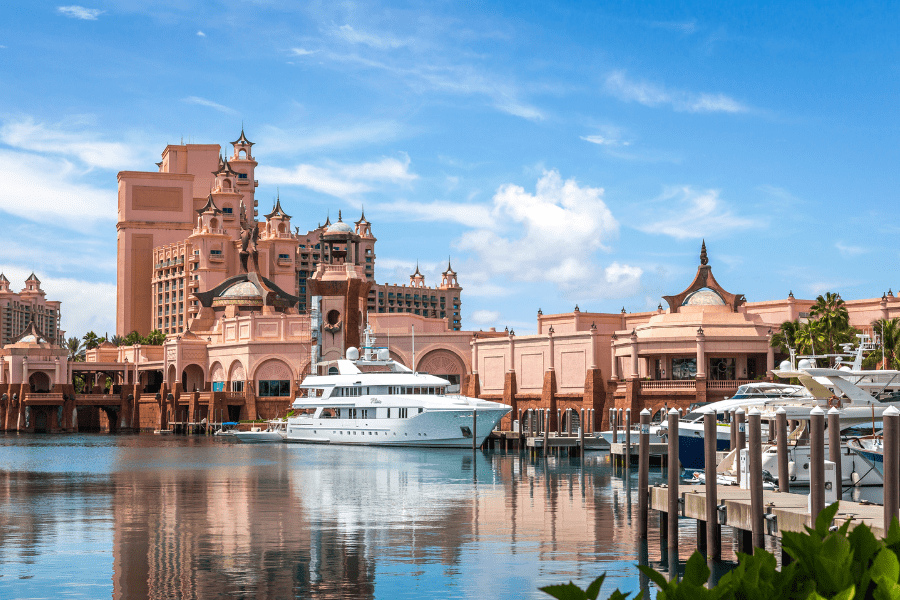 Nassau, The Bahamas
Located on New Providence Island in the Bahamas, Nassau comprises over 70% of the country's population. The city is known for its busy port, beautiful beaches, hilly landscape, colonial architecture, and paradise-like views.
The country and the city have never been strangers to a consistent instream of tourists, investors, and digital nomads. In fact, tourism is the largest sector in the Bahamas and brings in the majority of the revenue.
Foreigners go to the Bahamas to enjoy the tropical paradise and, of course, the tax-free lifestyle.
The Bahamas is a famous tax haven with no personal income tax, corporate income tax, capital gains tax, sales tax, withholding tax, gift or inheritance tax, or other probate fees.
Bahamas Extended Access Travel Stay (BEATS) is the Bahamas' version of a remote-work visa. The BEATS program allows workers and students to work or study remotely from the country for up to 12 months. The program has no minimum income requirements and can be extended twice.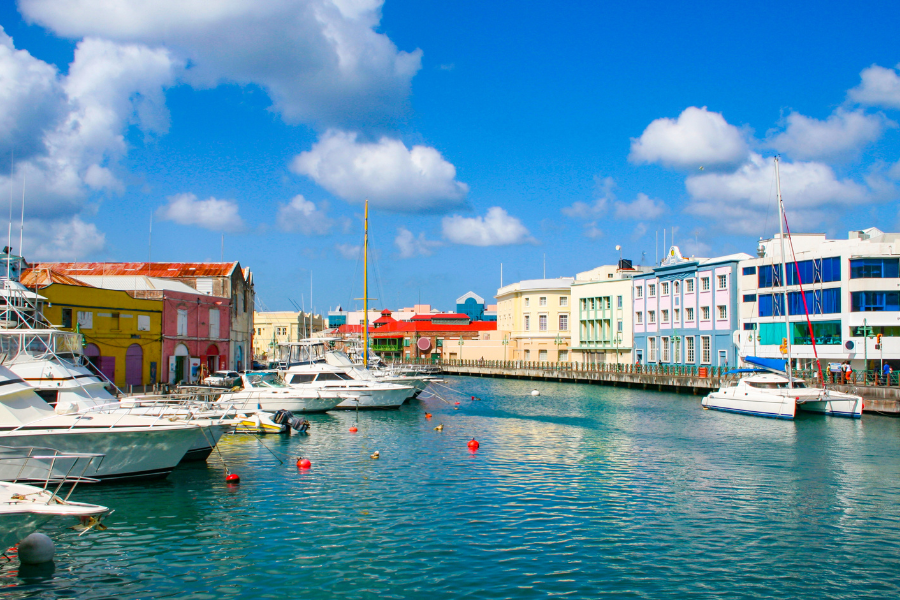 Bridgetown, Barbados
Bridgetown is the capital and largest city of Barbados, famous for its colonial architecture and proximity to one of the most beautiful coastlines in the world.
Barbados was the first country in the Caribbean region to introduce a digital nomad visa. The visa is called Barbados Welcome Stamp. It allows remote workers and digital nomads with an annual income of $50,000 to work remotely from Barbados for a year. Welcome Stamp holders are exempt from paying income tax in Barbados for a year.
Many digital nomads with an entrepreneurial mindset visit the country for its corporate tax rate, which ranges from 1% to 5%.
The country's internet and mobile services are among the region's fastest and most reliable, so you don't have to worry about missing a meeting because of a spotty connection.
Best Digital Nomad Cities In The Middle East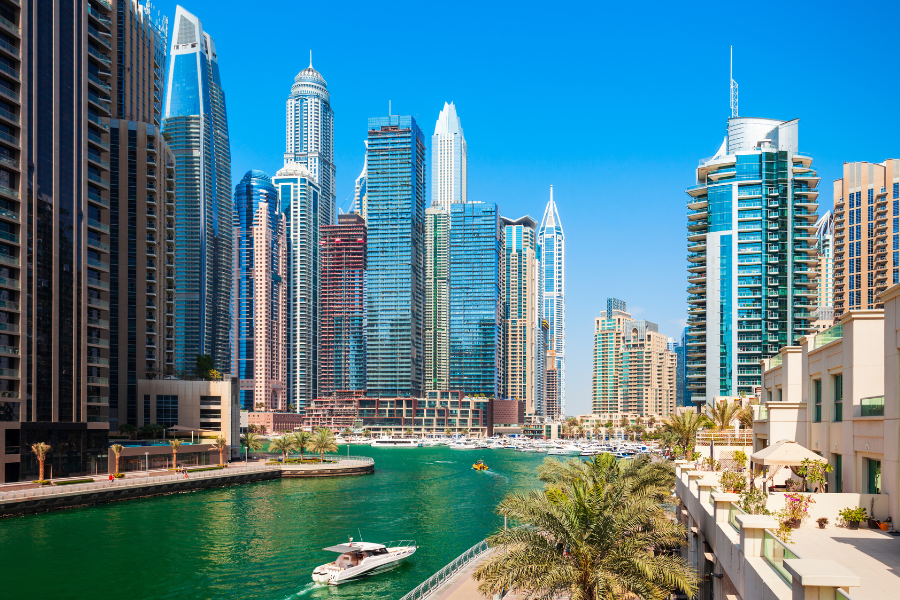 Dubai, UAE
If skyscrapers, desert safaris, and a luxurious lifestyle is your thing, you'll love Dubai.
Dubai has literally everything you'd need as a digital nomad. The city has plenty of state-of-the-art coworking spaces, cafes, an abundance of shopping malls filled with the best things money can buy, lightning-fast internet speed, and much more
Dubai's digital nomad visa, Work Remotely from Dubai, allows foreigners to work from Dubai for a year as long as they can prove that they work for a foreign employee.
The best thing about Dubai is that it needs no introduction. It is world-renowned for its jaw-dropping architecture, gigantic malls, ultra-luxurious vibe, and of course, tax-friendly regime.
Each year millions of entrepreneurs, investors, and digital nomads visit Dubai to enjoy all of the above features and more.
The Future Of Digital Nomads
Not all people like to stick to one city for all their lives and go on a vacation for only two weeks a year. With the rise in remote working and digital nomadism, more and more people are packing their bags and exploring the world while performing their work responsibilities.
As evident from the rising number of digital nomads and countries rolling out digital nomad visas, this trend will only increase.
Looking to spread your wings and go explore the world? Picking the right destinations makes all the difference. At Nomad Capitalist we've helped thousands of HNWIs move offshore, legally reduce their taxes and go where they're treated best. Contact us today to learn more.