This article discusses the best tax-free countries for Americans where they can go to legally reduce their taxes, generate more wealth, and increase their peace of mind.
Finding tax-free countries for Americans that work with US citizenship's various rules and limitations is much more complicated than for those who come from a country with a territorial or residential tax system.
If you have ever considered moving from California, Illinois, or Massachusetts to a state with much lower tax rates like Florida, there's no reason not to consider going a little farther.
If you can go to Florida, why not Puerto Rico? Or Panama? At the end of the day, it's going to be less complicated than it looks and much more rewarding when it comes to reducing your tax burden.Are you ready to make the big jump to lessen your tax burden? If so, get in touch with us today to discover which country will treat you best in your offshore ventures.
1. Puerto Rico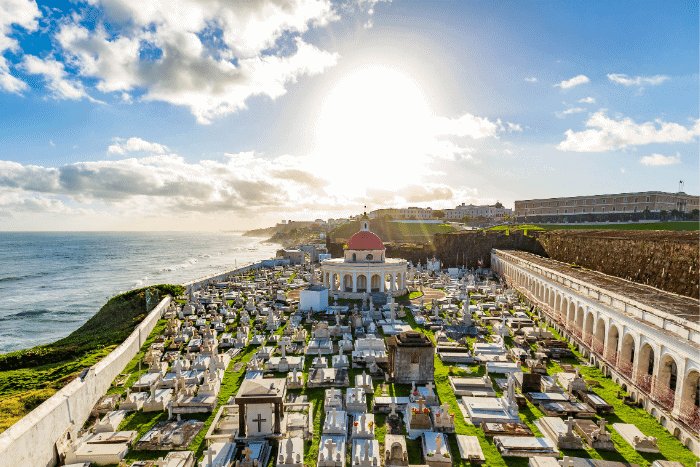 Puerto Rico isn't technically a country. While Puerto Rico is a part of the United States, tax laws Act 20 and 22 have created different tax benefits that allow Americans living in Puerto Rico to legally reduce their taxes by 90%.
It's a popular option.
However, it's not a solution for everyone, and it requires a lot of planning to make it work. But if you're following the rules and doing things properly, you could see some great benefits.
For example, you can't move to Puerto Rico and sell the company you've owned for 20 years the very next day and get a capital gains exclusion. Simply moving to Puerto Rico is not enough to no longer pay taxes. The benefits will take a little more work, time, and planning.
If you're trading, Puerto Rico could be a good opportunity for your business to pay a single-digit tax rate.
Again, Puerto Rico isn't going to work without proper planning. If you're running businesses all over the world, you're going to need to rectify that with Puerto Rico.
The big concern is that people won't treat their situation with the concern they need to because they technically haven't left the country.
Or they'll talk about spending six months of the year in Puerto Rico and then five months and 28 days in California. Making this option work for your tax strategy doesn't mean just "putting in the time." There are several tests you're going to have to satisfy.
All in all, Puerto Rico is a decent option for business owners who like the idea of living there. It's also a great option for Americans who want to keep their US citizenship while engaging in more passive income strategies.
You only need to make sure you know how to make it work before you rush off and try it.
2. Panama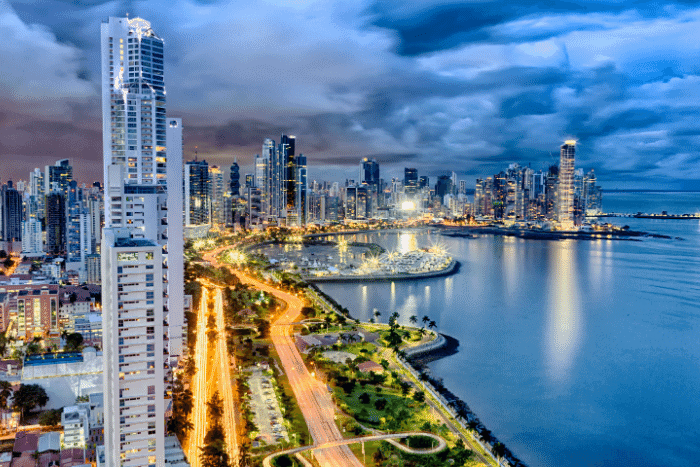 Some people call Panama City the Miami of Latin America. While it certainly isn't a cheap place to live, many Americans like Panama.
If you prefer living outside of the city, there are plenty of areas around Panama City with thriving expat communities. If your goal is to find people that make you feel at home, you'll be able to find a lot of that in Panama.
On the tax side of things, Panama has a residential taxation system, which means that if you're running a business or other financial activity outside of the country, they aren't going to tax it.
Now, with any of these so-called territorial tax countries, there are always questions about properly planning your residence strategy so that you don't run into any problems. Are you running the business from inside the country? How does that all work?
Not having a proper strategy in place could mean that you end up paying taxes on your business there as well.
Generally speaking, Panama is a pretty tax-efficient option for Americans who want to run a business where the actual activity is happening somewhere else. Someone who, theoretically, would be able to spend the entire year in Panama.
3. Portugal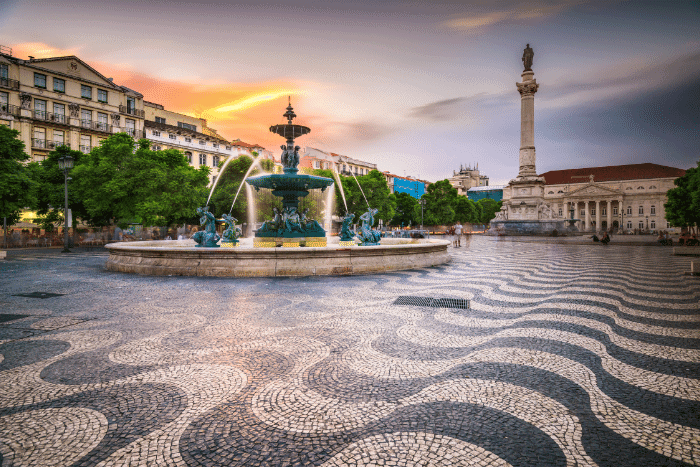 Portugal is another one of the great countries for Americans.
We hear from many folks who like the idea of living in Europe, especially Spain. We're working with a few folks right now who have made Spain part of their strategy.
Portugal is the lower tax, less bureaucratic version of Spain.
Unlike Puerto Rico, Portugal has a tax exemption that only lasts for ten years. You won't find an indefinite tax exemption, and you will have to create proper plans and strategies to make Portugal work, but if you can get it to work, you can live there nearly tax-free.
If you're interested in living inside the European Union without the notoriously high taxes, Portugal is a good option.
If you don't want to be living the Trifecta lifestyle, bouncing around to different bases every three to four months of the year, Portugal is not a bad place to put down roots. You have to make sure you plan it properly.
The added bonus is that there's the possibility of getting European Union citizenship, which can open up more options for you and help you build out a passport portfolio.
4. Georgia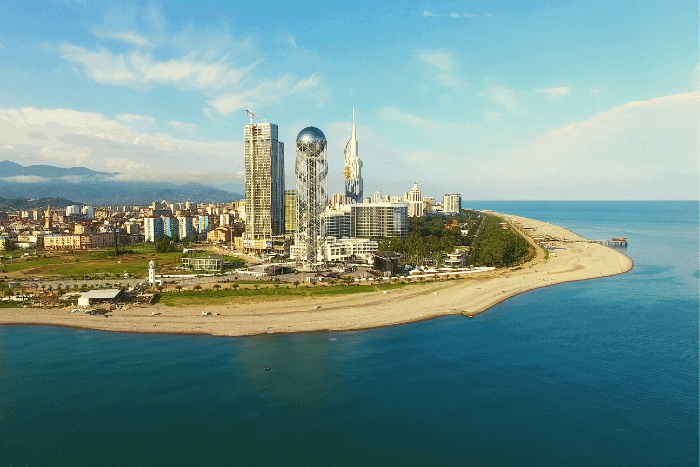 While some of Georgia's immigration procedures have gotten more difficult over the years, and the boat has probably sailed as far as "easy residences" go, it's still quite possible to buy a home in Georgia relatively affordably. It's still relatively easier to go through the immigration process. And US citizens can even show up in the country and stay for 360 days on a tourist visa.
Georgia has a territorial tax system and has been doing very interesting things with its economy lately. Georgian companies, for example, follow the Estonian model in a sense where you can, theoretically, pay no tax on your retained earnings in your company until you take the money out.
The challenge for Americans is that, like many other countries in the world, Georgia's tax system doesn't quite match up with the US tax system.
Again, you'll want to properly plan how to make Georgia a part of your strategy. The territorial tax system isn't quite as pure there, and you might get caught in a few bad situations if you don't properly plan.
That said, you can earn money in a foreign corporation, you can make investments overseas, can do all kinds of deals, and pay essentially no tax if you live there.
And if Georgia does interest you as a place where you could be living full-time, keep in mind that the residential rental income tax is incredibly low. You could buy some cheap real estate and earn money while you're there.
Overall, Georgia isn't a bad place to be.
5. Malaysia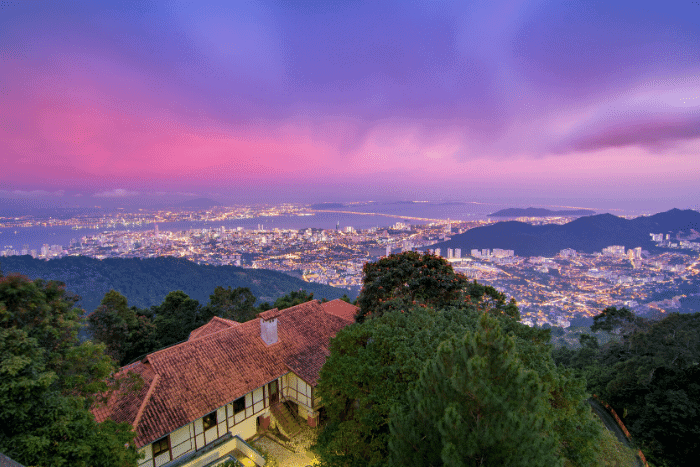 Many people like Southeast Asia, and for Americans looking to make a life there, both Malaysia and Thailand could take up the fifth spot on this list.
What puts Malaysia over Thailand for the fifth is that it appeals to a bigger audience. Thailand attracts a young crowd. Malaysia caters to everyone, including those no longer in their twenties, perhaps even with families and kids.
If this is your situation, Malaysia will give you a bit more of what you're used to in the United States than Thailand will, and maybe even more than anywhere else in Southeast Asia.
One reason for this is the apartments you'll be able to find. Looking through listings in Singapore, Thailand, or the Philippines, you'll be able to find some big apartments, but the standard size will be relatively small.
Malaysia, on the other hand, has lots of wide-open apartments and homes. It's the only country in Southeast Asia where you can have the so-called "landed property." If you want your own home with a yard, Malaysia will be your best option.
Additionally, many Americans often feel more comfortable in Malaysia because of how widely English is spoken. In fact, going to Malaysia, and especially Kuala Lumpur, will allow you to live a very multicultural lifestyle without making sacrifices to your quality of life.
In Kuala Lumpur, you can have the Western comforts of excellent health care or get a coffee at the megamall (one of the best in the world) and still be able to go out with locals to one of our favorite Indian restaurants.
It's like living in the US, but only the good parts.
No country is perfect, but from a tax perspective, you can live there and save. Depending on what you're doing, you pay either zero in taxes or very little.
A Holistic Offshore Strategy

There you have them – our top five picks for the best countries that are tax-free for Americans. 
Six, if you count Thailand, which isn't a bad option at all. For younger people especially, Thailand is often a popular place to go.
Whether you like Central America, Asia, or Europe – there are many places where you can go as a US citizen to legally reduce your taxes.
To figure out which one is best for you, get in touch with us today.