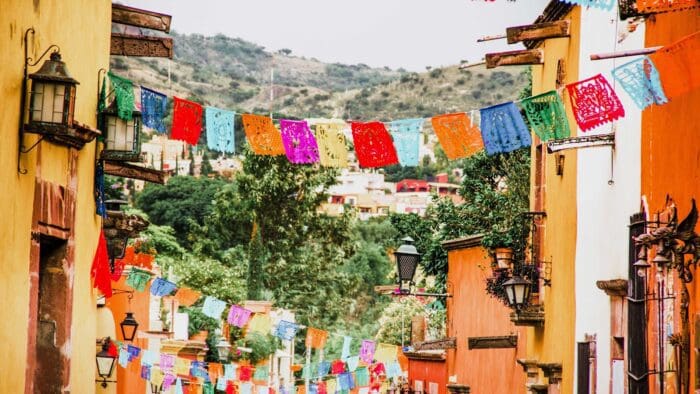 After years of working non-stop, closing multi-million dollar deals, and expanding your business, this time has finally come. The time to think about your retirement in an idyllic place.
But where should I go, you may ask yourself.
What country has warm weather, accessible healthcare, delicious food, and friendly locals? Is this country safe? Will my family like it?
And most importantly, where can I retire wealthy and maximize my freedom?
Well, we actually have one place in mind. And this place is Mexico.
Mexico is one of the best places to retire. But to have a trouble-free retirement process, you must know all advantages and pitfalls.
Sometimes, people don't know what they don't know. That's why our Nomad Capitalist team prepared a full guide to ensure you are fully informed.
So, here is what you need to know to retire in Mexico and live a happy life as a high-net-worth individual.
Why Retire in Mexico?
Nature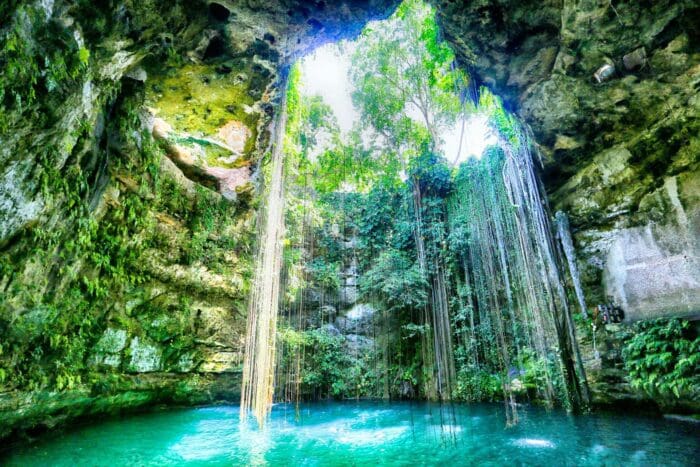 Retiring abroad in a country with breathtaking nature is a dream come true. And that's exactly what you can have in Mexico.
Mexico has an unbelievable nature as a country with one of the richest biodiversities in the world. Rainforests, waterfalls, canyons, hills, natural parks, and beaches.
If you've been dreaming of having a hike in the rainforest all your life, now is the perfect time to do it. Or you can spend leisure time on the beach with the book you wanted to read for a long time but never found a moment to actually do that.
That's the best part of retirement. You'll eventually have time to do things you've been postponing before.
In addition to beauty, Mexico has a diverse climate. It's mostly tropical but greatly varies on the geographic location.
So, if you get tired of hot weather quickly, you can consider settling down in the north, which has a cooler temperature in the wintertime. Or, if you prefer hot weather all year round, the south of Mexico is your place.
Investment Opportunities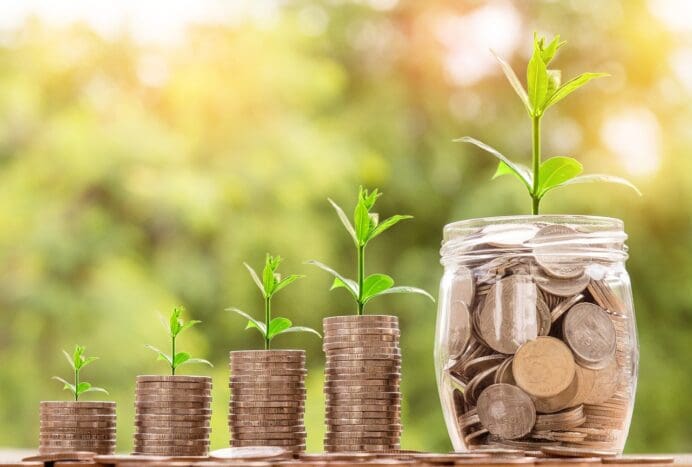 Every entrepreneur, even the one who plans to retire, still wants to make his money work. And luckily, Mexico has everything that wealthy entrepreneurs are looking for.
Mexico is open to foreign investments, has a large market, and a welcoming business environment. You can find plenty of investment opportunities in the country, especially in real estate.
Our CEO Mr. Henderson has also complimented the Mexican real estate market before highlighting that it is relatively easy to buy real estate in Mexico. You can find a valuable property in vibrant Mexico City or an emerging place like Tulum.
Whether you're eager to find a place that you can call home when retiring in Mexico or you just want to diversify your international real estate assets, Mexico is a great option for investment.
However, one thing you should remember is that the Mexican government forbids foreigners from purchasing real estate in restricted zones within 50 kilometers of the coast and 100 kilometers of the border.
Easy Visa Process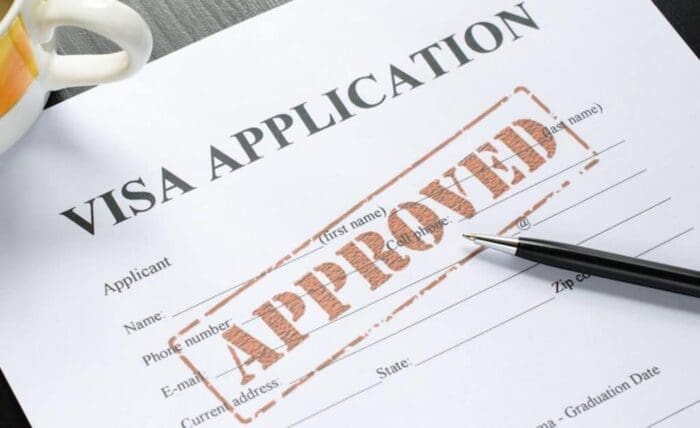 Now let's talk about the bureaucracy.
If you plan to retire in Mexico, you're lucky because their visa process is direct and almost painless. Of course, there can be some bureaucratic twists or miscommunication. But overall, it's not as complicated as in some other countries.
Before actually moving to Mexico, you can always test the waters.
If you're from the U.S., Western Europe, or other Latin American countries, you can spend up to 180 days in the country without a tourist visa.
So, visit Mexico as a tourist first. Make sure that your expectations about life in a foreign country are met. And that Mexican lifestyle is what you're anticipating.
Once you decide that Mexico is the place where you want to retire, you can apply for a temporary residency. The best part is that if you meet the financial criteria, you can get a permanent resident visa instantly.
In the following chapters, we'll explain in detail how you can get residency or citizenship in Mexico.
Mexico Healthcare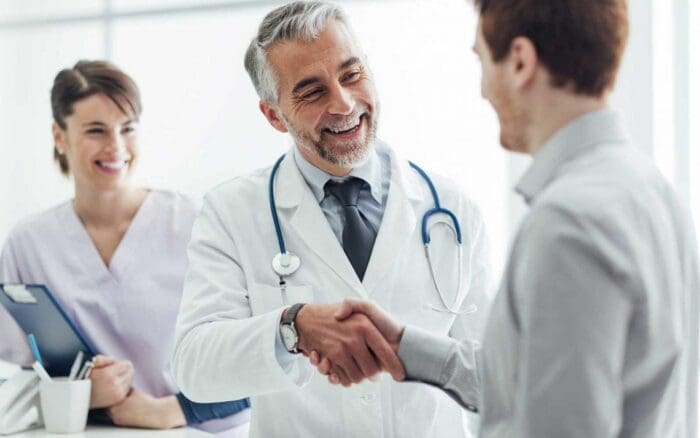 Before you retire in a foreign country, you must be sure that it provides a high level of medical care if needed.
And it may be surprising, but Mexico has a great healthcare system. In addition to that, it's affordable and costs way less than in the U.S.
Another positive side is the skilled medical staff. It's a usual practice that Mexican doctors get training in the U.S., and finding a doctor who speaks English won't be a problem for you.
Just remember to purchase health insurance if you decide to retire in Mexico. You can buy local health insurance that will be efficient in Mexico only.
Or, if you constantly travel for business purposes, consider purchasing international health insurance that will cover you worldwide.
Local Community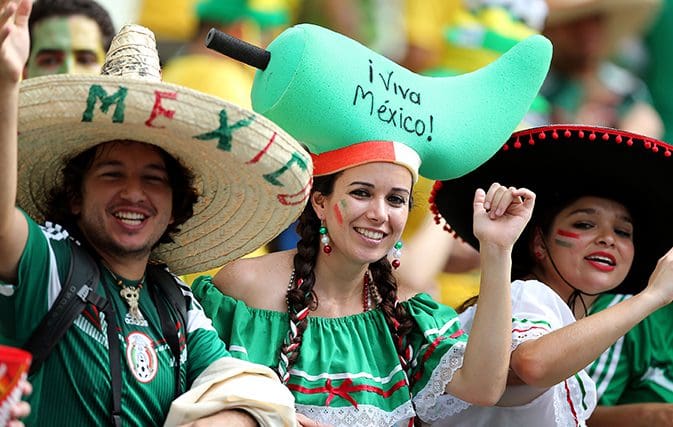 People in Mexico live their lives to the max and enjoy every single moment. They are hospitable and friendly with foreigners, always ready to lend a hand if you need help.
Guess that's why Mexico is the number one destination for U.S. citizens. Just look at the numbers. There are 1.6 million U.S. citizens living in Mexico.
Besides, there is a huge expat community of 1.1 million people, 700,000 of which are from the U.S.
So, Mexico is a true expat haven where you can easily meet other retirees and make new friends.
Delicious Food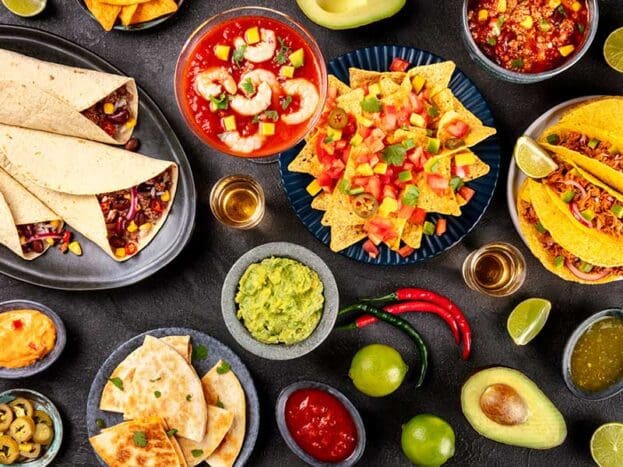 Mexican food is famous and beloved all over the world. It's so unique that in 2010, it earned recognition by UNESCO as the Intangible Cultural Heritage of Humanity.
It's spicy, flavourful, and insanely delicious. And if you retire in Mexico, you can have it every day.
Even though Mexico is known as a mecca of street food, it has many high-level restaurants where you can eat like a royal.
How to Retire in Mexico?
Nice people, beautiful nature, delicious food. We would say that Mexico can fairly be one of the best places to retire.
But how do you actually retire in Mexico? What documents do you need?
Should you get a temporary or permanent visa? Or is it better to invest in real estate instead?
You can't retire without a plan.
Retirement plans enable retirees to evaluate all possibilities and make the right choice. That's a fact.
But before creating a holistic plan, you first have to decide how long you want to stay in Mexico because that will determine which residency you will need.
As we mentioned before, if you're not completely sure, start by visiting Mexico as a tourist. Spend up to 180 days visa-free, and if you're satisfied with everything, apply for a temporary visa.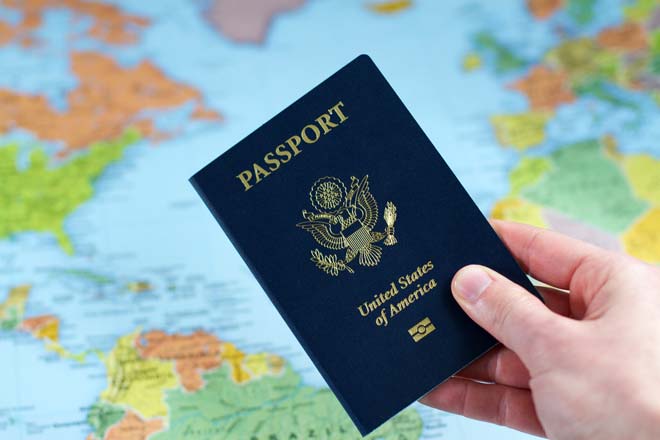 Temporary resident visa
With a temporary visa, you can stay in Mexico for one year with the possibility of an extension. You can renew your visa for three more years.
So, altogether, you have four years at your disposal.
It's a great option if you don't want to settle in one place for the whole retirement but still want to try living in Mexico.
You have several ways to qualify for temporary residency.
One way is to prove that you are financially stable and have enough money to cover your stay in Mexico by showing a monthly income of at least $2,600 for the past six months.

Another way to prove your financial stability is by showing a minimum balance of $43,000 in your bank account. The past 12 months should not have less than $43,000 at any given time.

You can also invest not less than $233,473 in real estate or $100,000 in a Mexican-owned company.

The last option is opening a business in Mexico and hiring at least three people.
Temporary Resident Visa Documents
If you want to apply for a temporary resident visa, these are the documents you would need:
Passport and copy of the passport

One passport-size picture with a white background

Proof of stay in the country of applying (It may be a residence card or Immigration stamp on passport)

You should fill out the Ministry of Foreign Affairs form in the consulate.

Proof of economic solvency:

Original and copy of 12 consecutive months of bank statements or investments with a minimum ending balance of $43,000

Original and copy of bank statements with a minimum deposit of $2,600 per month from a job or pension from the previous six months.

The fee for the visa will depend on the place where you are applying. Usually, it is $48. You can pay at the consulate.
The financial statements should not be older than ten days.
Permanent Resident Visa
But, if you feel that Mexico is your perfect retirement place, then feel free to apply for a permanent resident visa right away.
To qualify for a permanent residency, you must prove that you have enough investments, savings, or a decent pension to sustain yourself and your family in Mexico.
The Permanent residency does not have an expiry date. This means that you don't have to renew it and can use it for an indefinite amount of time.
Permanent Resident Visa documents
Cover Letter, addressed to the Mexico embassy, explaining the reason for requesting the visa and stating:

Your full name, address, and passport number

Information about your pension, such as where you receive it from and the amount

Whether you have any investments

Your address in Mexico and the address in your home country

The date when you will travel and which port you will enter through

Bank statements from the last six months, proving you have received a set monthly income (the amount may change from country to country, but it is around $4,300 – $4,500)

Proof of investments in the form of bank statements from the last twelve months (if applicable) with a minimum balance of $180,000

If you have a dependent:

You must have an additional 25% of your monthly income for them per month

You must include proof of family relationship (birth certificates, marriage certificates, etc.)
Citizenship
If you want to go further, you can apply for Mexican citizenship in five years.
A Mexican passport is one of the world's easiest passports to get.
To be qualified, you must have stayed in Mexico 180 days annually in the past five years.
If you're planning early retirement and want to settle in Mexico, you must pass the Mexican culture and history exam and prove your Spanish language skills.
But you can get citizenship without exams if you're older than 60.
A Mexican passport can grant you more freedom, allowing you to travel to 159 countries, including Schengen countries.
If you want to know more, we also have a detailed guide on how to get a second residency and citizenship in Mexico.
Where to Retire in Mexico?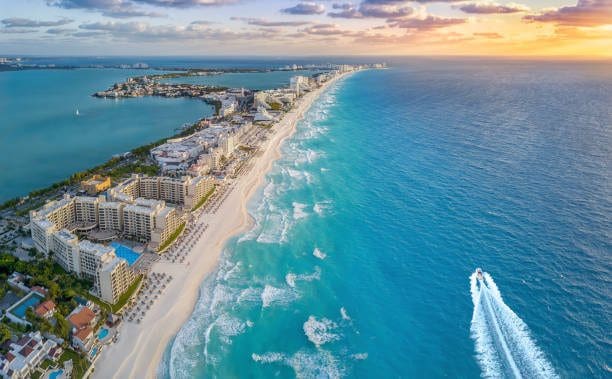 After we discussed the formalities and benefits of retiring in Mexico, the fair question would be, where should I retire?
Mexico is a diverse country that combines beach towns and busy metropolitan cities. And the best part is that in both cases, you can maintain the same glamorous lifestyle you're used to.
So, let's talk about the best places you should check if you plan to retire in Mexico.
Mexico City
Do you like a buzzing metropolis that never sleeps? Then why not retire in Mexico City?
With a population of over 8 million people, Mexico City is bigger than New York, Toronto, and Los Angeles. Life there is dynamic, and you'll feel yourself in a constant move.
As a cultural and economic center, Mexico City has many exciting things to offer. Its city center is full of museums, theaters, bars, restaurants, and deluxe shops.
Even though Mexico City is famous for its unusually low cost of living, it can also provide a luxurious and glamorous lifestyle.
In the Polanco District, residents of which are mostly politicians and businessmen, you'll be surrounded by high-end buildings, cutting-edge restaurants, and fashionable streets.
By the way, on September 21-24, we'll hold the world's biggest offshore conference in Mexico City.
We'll reveal everything we know about citizenship, investing overseas, and financial planning. Don't miss out on the unique chance to meet an exclusive community of like-minded people. Join us.
Playa Del Carmen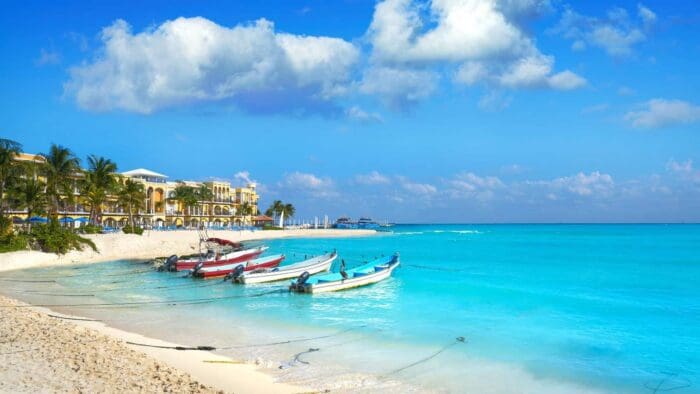 In contrast to Mexico City, Playa Del Carmen is a dreamland for those seeking a quiet escape.
It's the come-true Caribbean paradise where you want to enjoy every single second of your life.
Located in the center of Riviera Maya, this white beach town has great weather, delicious food, and natural beauty. Everything that attracts retirees from all over the world. That's why Playa Del Carmen has a big expat community that keeps expanding yearly.
As we previously discussed beneficial investment opportunities, Playa Del Carmen could be an excellent option with its premium penthouses on the coastline.
Puerto Vallarta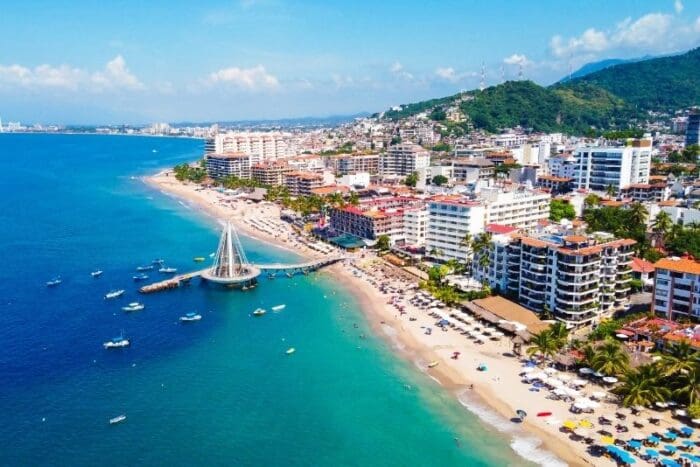 Puerto Vallarta is one of the friendliest cities in Mexico and deserves to be on the list of best places for retirement.
Even though pretty touristic, Puerto Vallarta is a charming town to spend your retirement. It has everything you need for a comfortable lifestyle, so we're sure you can easily meet other expats.
Puerto Vallarta is more bustling and has a higher cost of living than Playa Del Carmen, but it's a wonderful place to enjoy a modern vibe and authentic Mexican atmosphere altogether.
Cabo San Lucas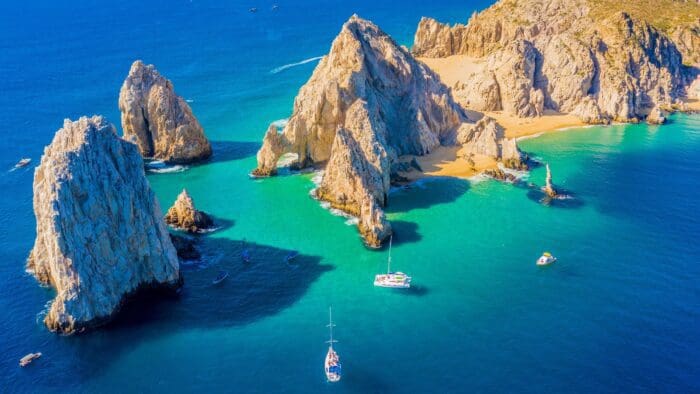 Cabo San Lucas, a region located on the top of Baja California Sur, is one of the best places to retire in Mexico.
Being the beloved destination among tourists and expats, Mexico is filled with various entertainment facilities, fantastic beaches, and first-level restaurants. But if you're worried that it may be too busy to retire, don't be.
Cabo San Lucas consists of two towns, San Lucas and San Jose. The first one is lively and can get hectic because of the crowds sometimes, while the latter one is relaxing and peaceful. So, you'll have a unique opportunity to get the best from both worlds.
Besides, if you retire in Cabo San Lucas and your family is in the U.S., you can visit them any time. There are plenty of direct flights from Cabo San Lucas to various U.S. cities.
San Miguel De Allende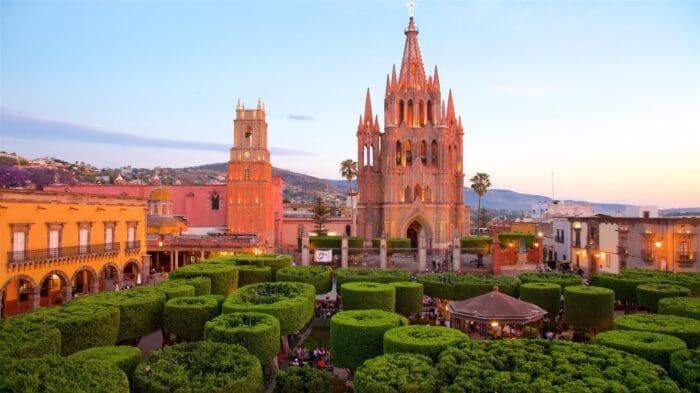 San Miguel De Allende is a magical city with rich history and stunning colonial architecture. No wonder why it's on the list of one of the best cities in the world.
There are multiple advantages to retiring there. It's a relatively small town that will give you a feeling of tranquility. Charming buildings will please your eyes, and people will instantly make you feel you belong.
The warm climate, serene lifestyle, and scrumptious food make San Miguel De Allende a desired destination for expats. So, you can swiftly meet other like-minded retirees in the expat community.
Is It Safe to Retire in Mexico?
When people hear about Mexico, they usually have some misconceptions about this country. And safety is definitely one of them.
It's dangerous. That's what most people read in the news or see on the TV.
But here is the thing. No country in the world is 100% secure.
We're not going to lie, saying that Mexico is the world's safest place. But it's also not the worst one.
What you should understand is that if you're going to retire in Mexico, you won't live in a cartel district.
Most likely, your new home will be on the coast side or in a multicultural town full of expats that speak English. In those cities, the possibility of getting robbed on the street is improbable.
If you follow some basic precautions, you don't have to worry about safety. Driving an expensive car in Mexico would probably be a bad idea.
Or, if we're talking about financial safety, we wouldn't recommend you move all your assets to Mexican banks.
With regards to the rest, it is a wonderful place to retire. And if you decide to make this move, we believe you'll find numerous things to love about Mexico.
How Much Does It Cost to Retire in Mexico?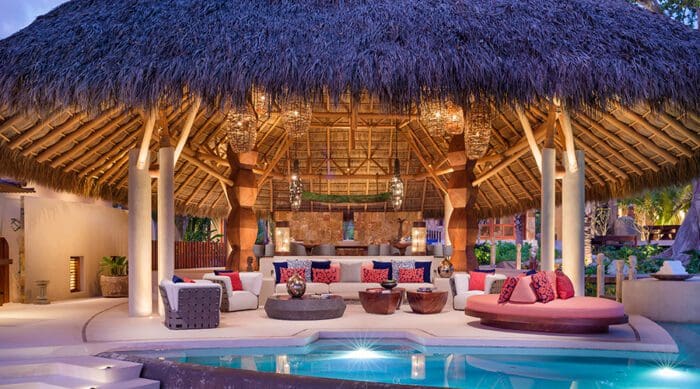 Alright, and now is time to talk about the cost of living in Mexico.
How much money do you actually need to retire in Mexico? And our answer is: everything depends on your lifestyle.
In general, Mexico is a budget-friendly and affordable destination. If you want, you can live on $1,000 per month. But at the same time, you can easily spend this amount of money in a day.
Accommodation cost greatly varies depending on where you want to retire and your preference. For example, in a nice area in Mexico City, you can rent a one-bedroom apartment for $700 or a villa for between $3,000 and $12,000 per month.
Food-wise, Mexico is inexpensive. Mexican street food is amazing but cheap. Also, you won't pay more than $40 for a meal in a restaurant.
But did you know that Mexico is more than a street food mecca? If you're looking for an exquisite gourmet experience, some high-level restaurants serve superb seven-course dinners that can cost you around $3,000.
So, as you can see, Mexico can be a low-cost but also luxurious place for retirement.
Mexico Taxes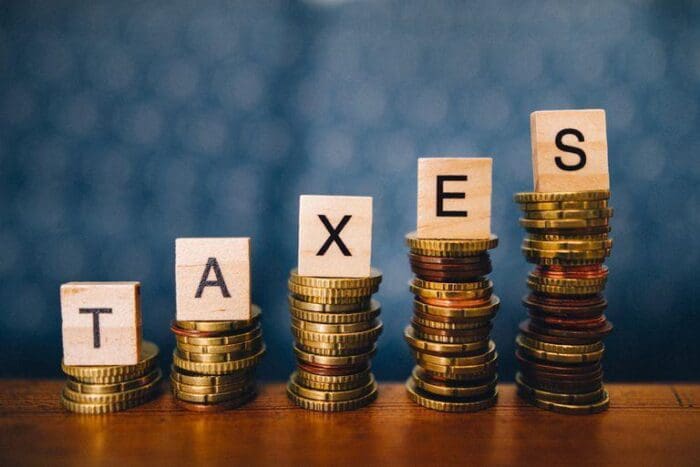 If you eventually decide to reside in Mexico, you won't be able to escape from taxes.
Residents of Mexico are obliged to pay taxes from 1.92% to 35%. If you are buying a property, you have to pay 2% to 4.5% of the acquisition tax depending on the Mexican state. And, as a resident, you will pay income tax on your worldwide income.
From July 1, 2022, all residents must also obtain a tax number in Mexico, even if their income is from abroad. The Mexican government decided to carry out this tax reform to have better control over money laundering in the country.
Managing finances and taxes abroad can be quite a challenge, especially when you have a successful business that keeps growing. We always recommend that our clients ask for expert assistance. And if you need one, we would be happy to help you.
We create and implement a holistic plan that will enable you to legally reduce your tax bills and diversify your assets. And if you want to retire in Mexico but don't know how to properly manage your taxes, feel free to reach out.
How to Retire in Mexico? FAQs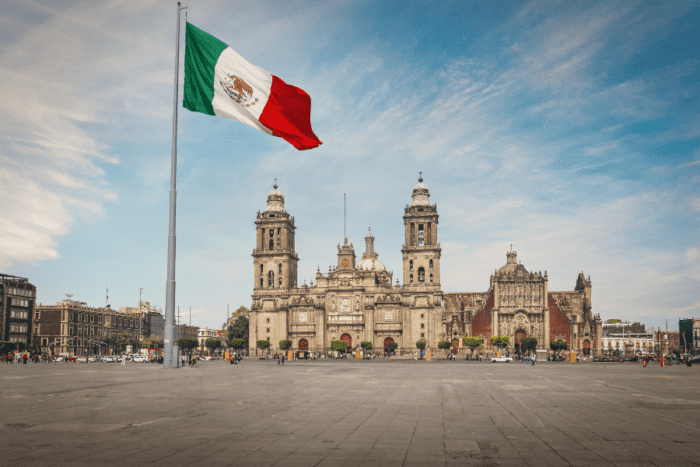 Is Rent Affordable in Mexico?
Yes, Mexico has multiple accommodation options for any budget. The cost depends on your location and preference.
You can rent an apartment in a nice district in Mexico City for $700, but there are also way cheaper and more expensive options.
Where to Retire in Mexico?
Mexico has multiple places for living. Whether you prefer to live by the beach or in a city, you'll be able to find your ideal place.
Our Nomad Capitalist team highlighted Mexico City, Puerto Vallarta, Playa Del Carmen, San Miguel De Allende, and Cabo San Lucas.
How Much Money Do You Need to Retire in Mexico?
It primarily depends on your way of living. Mexico is a wonderful country for budget-friendly folks but also for those who prefer a more exquisite life.
Is It Safe to Retire in Mexico?
Yes, Mexico is perfectly safe for retirement if you follow the necessary precautions.
Does Mexico Have Property Tax?
Yes, if you purchase a property in Mexico, you must pay 2% to 4.5% of the acquisition tax, depending on the Mexican state.
To Sum Up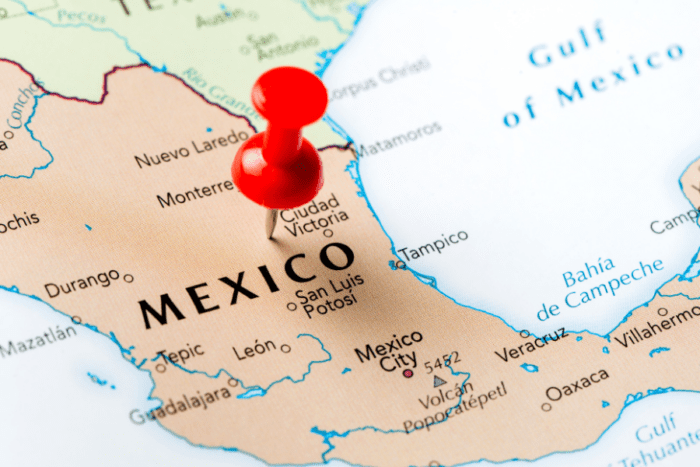 People are constantly looking for the best places to retire, places where they can enjoy living their life without worrying about their business, taxes, and safety.
There are many countries to retire in. And we believe that Mexico has a huge potential to become your ideal retirement place.
With its gorgeous architecture, breathtaking nature, delicious food, and investment opportunities, Mexico remains one of the leading destinations for entrepreneurs.
But if you want to try living in Mexico, you'll need a holistic retirement plan. A plan that would cover everything, including your company and family interests.
Our team has helped 1000+ high-net-worth individuals move abroad, keep more of their wealth, and enjoy unprecedented global freedom.
So, reach out if you need assistance, and we'll help you go where you're treated best.
And if you're curious to see what Mexico looks like with your own eyes, come to our offshore conference that will take place in Mexico City on September 21-24.
At the conference, we'll reveal all the secrets about money and finance, global citizenship, and investing overseas. That's a great opportunity to get insights from our experts and meet like-minded people with similar experiences. So, don't miss out on it.