This article will take an in-depth look into the criteria and procedure for becoming a Latvian citizen by descent. We'll also discuss some benefits of gaining Latvia citizenship.
Latvia's natural beauty, EU member state status, stable economy, and high living standard make it an excellent choice for a second home. Moreover, Latvia's living cost is lower than in many other European countries.
Acquiring Latvian citizenship by descent will also make you an EU citizen, so what are you waiting for? Set up a call with us today, and let us help you start your CBD journey.
Latvia – Country Overview
Situated along the shores of the Baltic Sea and the Gulf of Riga, Latvia is bordered by Russia, Belarus, Estonia, and Lithuania.
Latvia is a small country with an even smaller population (less than two million). Since 1990, the Latvian population has fallen by 30%. Moreover, according to the UN, the population is expected to fall by an additional 20% by 2050.
Latvia had gone through its fair share of regime changes before it gained independence in 1991. The Latvian economy has been diversified post-independence, with most industries belonging to the private sector today.
The country is known for its unspoiled beaches, art nouveau architecture, capital and cultural center, Riga, and one of the fastest internet speeds in the world.
The fact that you're reading this article makes for a high probability that you're one of the lucky few who may qualify for Latvian citizenship by descent. So, first, let's look at the benefits of acquiring Latvian CBD.
Benefits of Acquiring Latvian Citizenship by Descent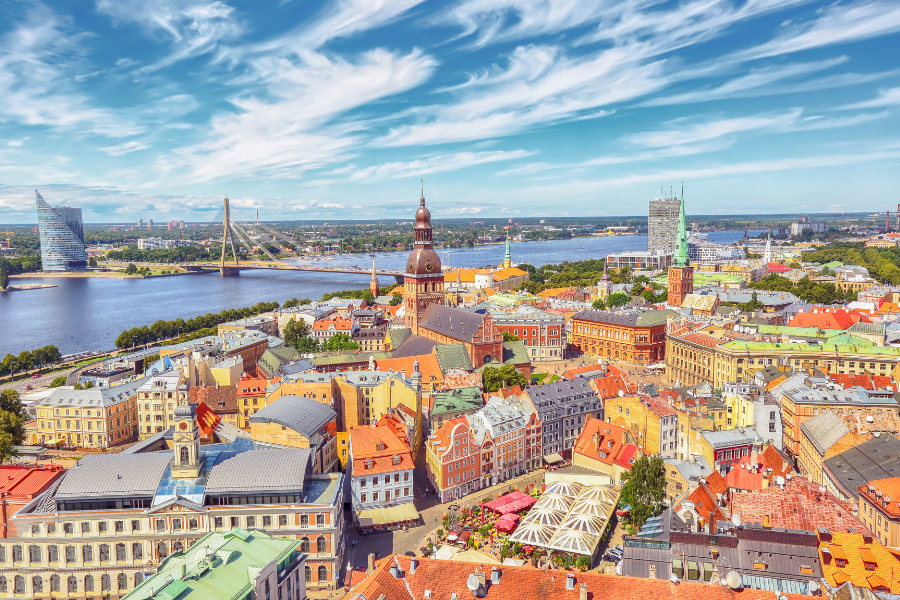 There are many benefits to acquiring Latvian citizenship. The country is an up-and-coming offshore banking hotspot in Europe. It's also an interesting spot for real estate investment. Some other benefits of Latvian citizenship are mentioned below:
Travel Freedom
According to the Nomad Passport Index, the Latvian passport ranks 16th globally, granting visa-free or visa-on-arrival access to 170 countries, including the EU, UK, Japan, etc.
The Latvian passport is an excellent second passport because of its ranking and the travel freedom it provides.
European Union Citizenship
Obtaining citizenship of Latvia also makes you a citizen of the European Union, granting you the right of free movement across the EU. As an EU citizen, you can freely live, study, and work anywhere in the EU freely and benefit from the universal healthcare and education system.
Speedy Internet
Even the best countries lose their charm if they don't come with speedy internet – especially for digital nomads. However, that's one problem you won't ever face in Latvia since it boasts one of the fastest internet speeds in the world.
Latvian Citizenship By Descent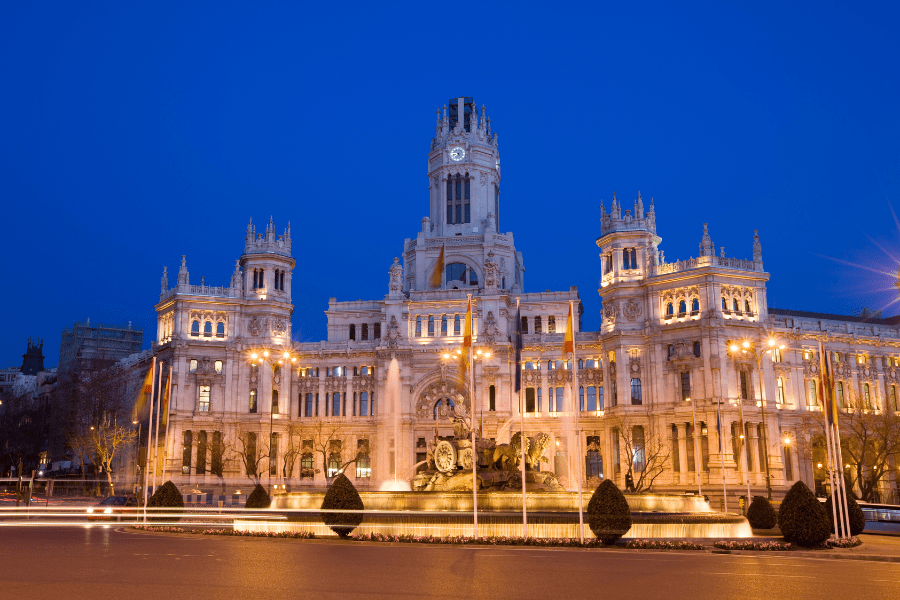 Historical Context
Latvia saw an exodus right after its independence, its accession to the EU, and the 2008-2011 financial crisis, which compelled many people to pursue foreign jurisdictions with better prospects.
As a result, a substantial Latvian descendant community abroad now qualifies for Latvian citizenship by descent.
Let's see what the Latvian citizenship law says about obtaining Latvian citizenship through ancestry.
Latvian Citizenship Law
The foundation to obtain Latvian citizenship by descent is provided by the Latvian Citizenship Law 1994. The Latvian Cabinet of Ministers also issues regulations and procedures for acquiring citizenship.
The citizenship law clearly defines the right of Latvians and Livs to register as citizens. Moreover, the law also mentions the ancestral right to acquire Latvian citizenship for descendants of Latvian exiles and Latvian citizens.
The law was last amended in 2013, permitting the right to hold and retain dual citizenship (for many applicants), among other regulations.
Now that you know a bit about Latvian law and the history of Latvian grand migration, let's see the eligibility criteria to obtain Latvian citizenship.
Who Qualifies for Latvian Citizenship by Descent?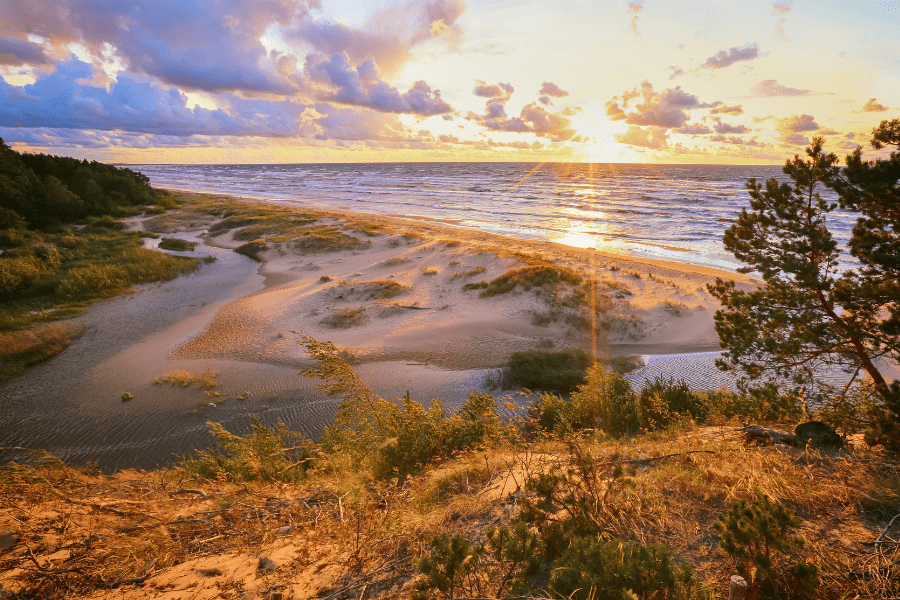 The official website of the Latvian Office of Citizenship and Migration Affairs mentions three primary categories of applicants who qualify for Latvian citizenship by descent.
Descendants of Latvian Citizens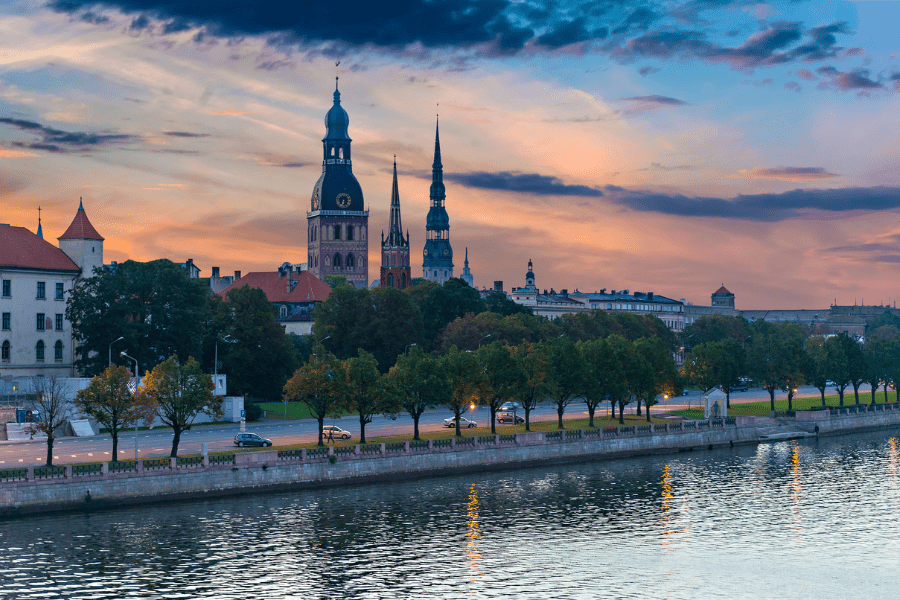 To qualify for Latvian citizenship under this category, you or your ancestor must be:
An individual who was a Latvian citizen on June 17, 1940 (regardless of when you or your ancestor left Latvia), or
A person with at least one Latvian citizen parent at birth (regardless of the birthplace).
Latvians and Livs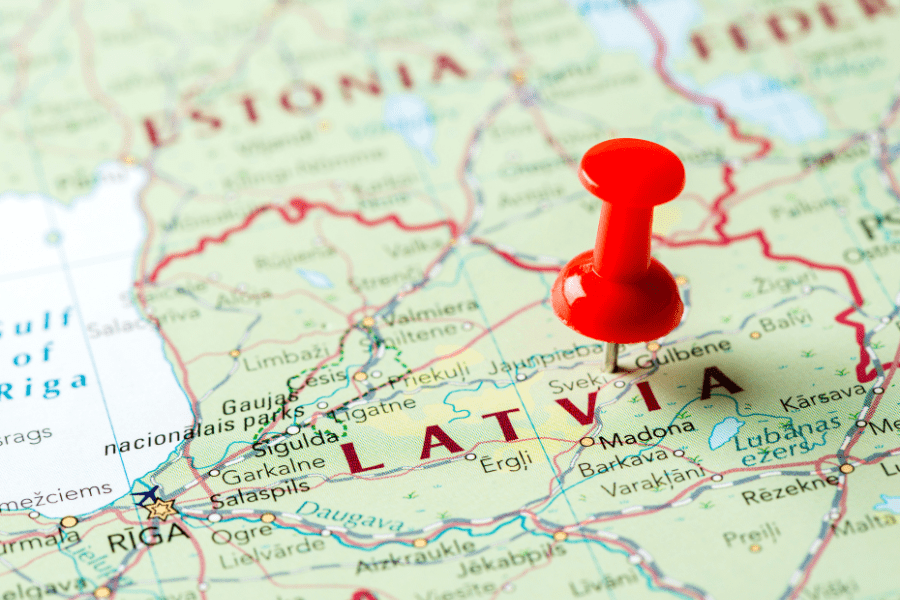 You qualify for Latvian citizenship under this category if:
You have an ancestor who, in 1881 or later, until June 17, 1940, lived in the territory of Latvia (as it existed until June 17, 1940), and
Who belongs to the constituent nation (Latvians) or autochthonous population (Livs), and
Who is fluent in the Latvian language.
Latvian Exiles and Their Descendants
You may qualify for Latvian citizenship under this category if you or your ancestor:
Was a Latvian citizen on June 17, 1940, and
Fled from Latvia under the USSR/German occupation regime or was deported during the period from June 17, 1940, to May 4, 1990, and
Due to the reasons mentioned above, did not return to Latvia for permanent residence before May 4, 1990.
Does Latvia Allow Dual Citizenship?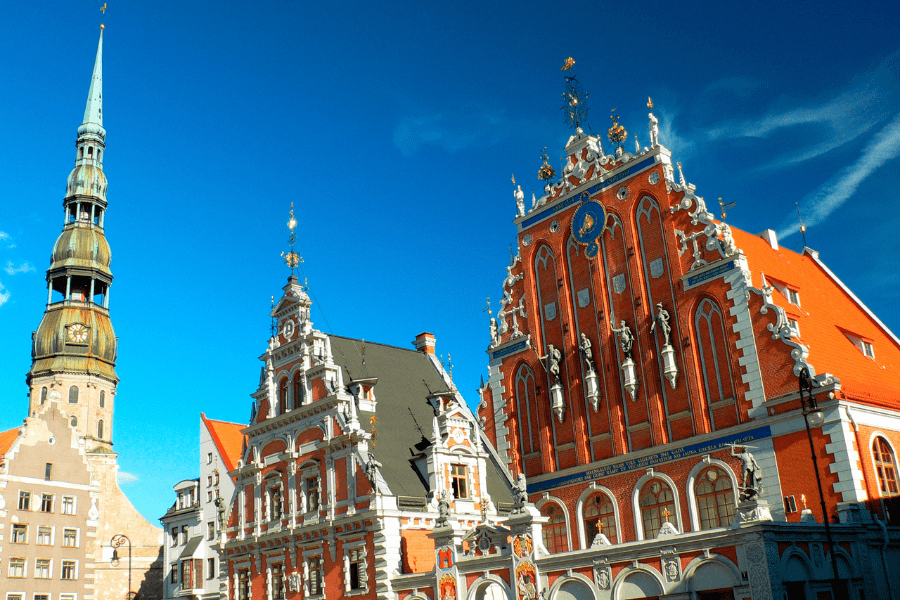 Dual citizenship isn't prohibited in Latvian citizenship law. However, it isn't a straightforward matter either since it comes with certain conditions depending upon the applicant's situation.
Article 9 of the Latvian citizenship law mentions general requirements to hold or retain dual Latvian citizenship.
General Conditions
Latvian citizens can enjoy dual citizenship if the other country they've acquired citizenship of is:
An EU or EFTA member state
A NATO member state
Australia, Brazil, or New Zealand
A Country with which Latvia has agreed on the recognition of dual citizenship
A country not included in any of the clauses mentioned above but has received the permission of the Cabinet of Ministers to retain Latvian citizenship per critical national interests.
Any other country by marriage (acquired ex-lege) or as a result of adoption.
Dual Citizenship According to the Applicants' Category
For the categories of CBD applicants mentioned in this article, dual citizenship is granted in the following manner:
For Descendants of Latvian Citizens: Dual citizenship is allowed with NATO, EU, EFTA member states, Brazil, New Zealand, and Australia.
For Latvians and Livs: Dual citizenship is unconditionally allowed.
For Latvian Exiles and Their Descendants: Dual citizenship is unconditionally allowed.
Latvian Citizenship By Descent Application and Timeline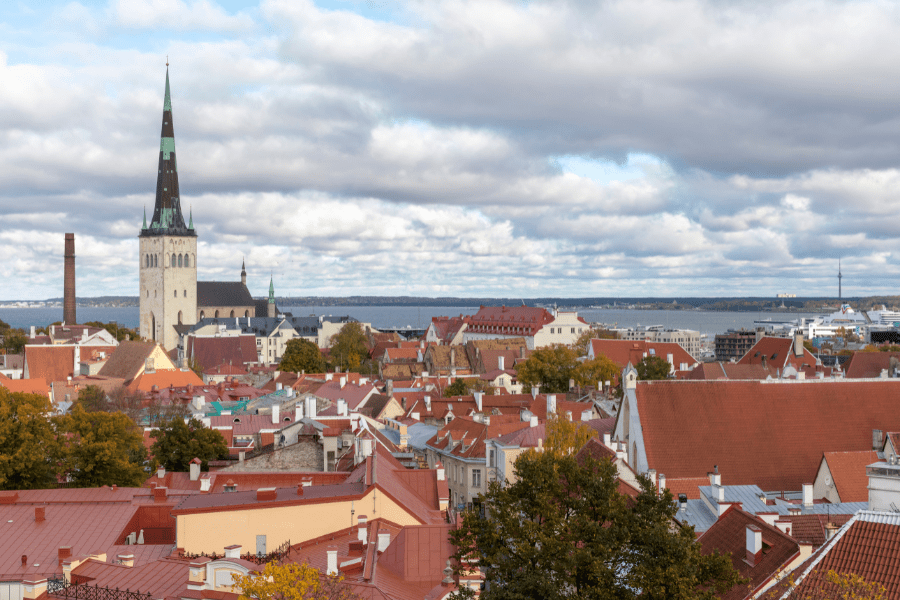 Latvian citizenship application procedure usually comprises three steps:
Gathering Documents
Before filling out the application form, you must gather all the relevant documents. Your application must be submitted with supporting documents like a birth certificate, marriage certificate, pre-war Latvian passport (if applicable), etc.
A complete list of documents can be found on the official site of the Office of Citizenship and Migration Affairs.
Application Submission
Once you've gathered all the documents, you can download and fill out the application form from the official site of the citizenship office. Afterward, you can send it to them remotely, along with the supporting documents, either by post, email, or the official electronic e-address.
Processing and Outcome
Once the citizenship office has your application, authorities can take four to twelve months to process your application and make a decision. However, the processing time primarily depends on the applicant's category and the citizenship office's workload.
Sounds like a lot? It is. CBD may be the cheapest route to acquire second citizenship, but it isn't the quickest or the easiest. By having an experienced team of CBD professionals by your side, you can ensure that you reap all the benefits of a CBD process and none of the woes, and that's where we come in.
We offer a special citizenship by descent service to help you trace your ancestry, track down those elusive documents and provide ongoing assistance throughout your citizenship application process.
Ready to Become an EU Citizen?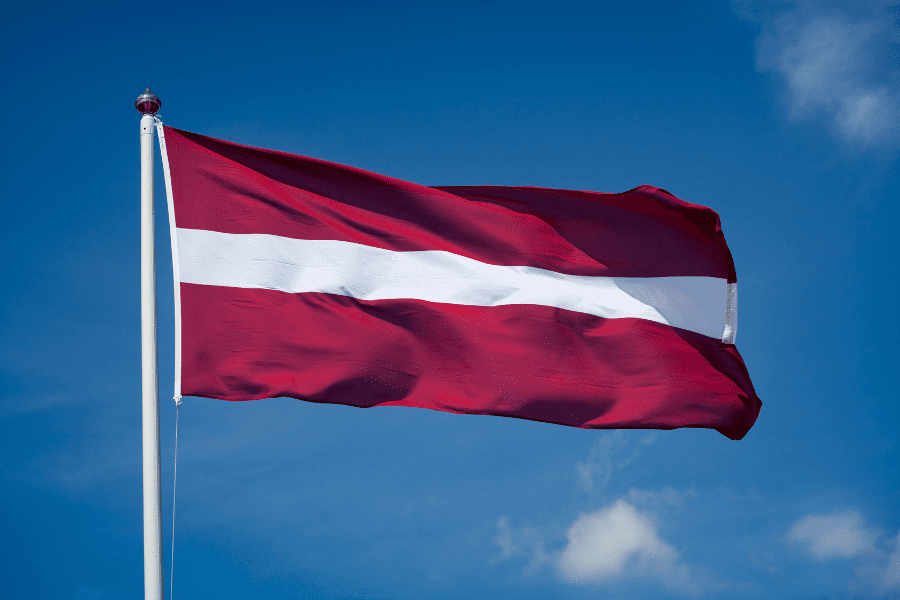 A top twenty passport, EU citizenship, and a high standard of living – Latvian citizenship qualifies you for all these perks and more.
Gathering documents and dealing with the authorities is tedious, but our experienced team can help you with that. We deal with foreign authorities on your behalf, so you don't have to.
Eager to reconnect with your Latvian roots? Set up a call with us today, or apply via our citizenship by descent page to begin your journey to EU citizenship.