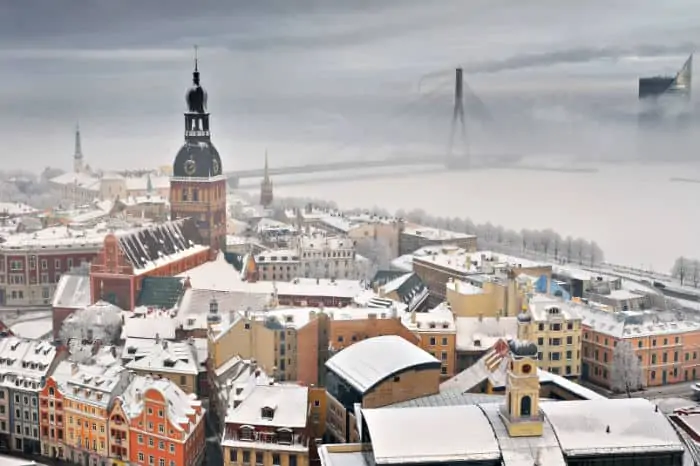 Dateline: Chicago, United States
I'm spending a few days with business associates here in Chicago after wrapping up our Passport to Freedom event in Las Vegas. The event was a phenomenal success with speakers coming from all around the world, and a great crowd that didn't want to miss a minute of the material.
The truth is, being back here shows me that the signs that the United States is on the decline are obvious. I wrote last week before the event that Las Vegas seems much less shiny and exciting when you compare it to gambling meccas like Macau.
It's just another sign that the United States isn't the only game in town, and that you should be making adjustments.
As one example, none of the moving walkways at the five-star Bellagio were working during the week I spent in Vegas. Things have gone downhill in Las Vegas and in the United States as companies can ill afford to put money into keeping their hotels and other businesses in working order.
Considering revenues on The Strip are basically stagnant – rather than growing at a twenty percent clip as they are in Macau – it's not entirely surprising that companies in Vegas are merely letting the "small things" go and cheapening the experience for customers.
At Passport to Freedom this past weekend, we discussed – among other things – the best places to bank offshore. One speaker pointed out a key difference between banking with US banks and banking in Latvia.
For one thing, it's possible to earn higher interest rates in Latvia banks, especially by holding foreign currencies.
You can even own gold in many cases.
And while the European Union is not the poster child for economic wellbeing, you can escape the woefully insolvent FDIC.
However, one thing I've heard about banks in Latvia and other business-friendly European countries is how good the service is.
While the United States has long had a reputation for providing some of the best service on earth, it also has a reputation for being the most free nation in the world.
In reality, banking in the United States is a horrible experience. Thanks to the endless expensive regulation of their industry, US retail banks now charge huge fees.
Every time some bankrupt politician comes up with a new idea to meddle in the banking sector, the cost of merely having a bank account increases. This has been the case under all of the legislation created under Barack Obama's reign against financial freedom.
Meanwhile, try finding a US bank that offers any kind of real service these days. Their idea of customer loyalty is handing out free T-shirts for opening accounts.
At Passport to Freedom, we discussed opening an account with a Latvian bank that has been fast rising as one of the top banks in the country.
In fact, Latvia, in general, has been rising as an offshore banking center as the country's stable banks starting accepting deposits in the wake of the Cyprus bank debacle.
The country did the hard work of getting back on track after huge economic devastation six years ago, and the results have been good. Everyone I know who banks in Latvia is thrilled, even if they are closing the door on US citizens.
One story I've heard over and over is how one Latvian bank sends out new account paperwork, complete with a Visa Signature card, in a beautiful jewelry box. It's really classy.
And it sure beats the wad of paperwork spelling out the draconian terms and conditions of opening a bank account in the United States. Banks here don't even hand out toasters (or the aforementioned T-shirts) for opening an account anymore.
I see one of the big differences as competition. In a country of a few million people, Latvian banks must be competitive in order to retain business. Merely serving up mediocre services to an insulated country's population that doesn't know any better won't work.
For example, many US banks still use magnetic strip technology on debit cards, as opposed to the safer pin-and-chip technology used in the rest of the world. In a country renowned for innovation, the US is the least advanced developed country when it comes to banking.
At Passport to Freedom, I shared seven new safe havens which included new countries for offshore banking. The reason is that your living in one country doesn't magically make that country's banks more stable, better, or safer.
It's kind of funny how people have flocked to Swiss banks for years. Now they are flocking to Latvia, to Malta, and to Singapore as the luster of the Swiss bank account wears off. That's the "nomad" in Nomad Capitalist; there is always a new safe haven to go to.
If you're interested in discovering the best banks in Europe and Asia that offer excellent service and excellent stability, get in touch. My team and I keep a record of over 900 banks around the world that work with various holistic offshore strategies.