In 2017, news broke that billionaire Peter Thiel had been granted New Zealand citizenship in 2011 after spending only twelve days in the country. News of Thiel's citizenship caused a small outrage in New Zealand since skyrocketing prices in the housing market have been blamed on the influx of foreign investors. What's worth noting, is that getting New Zealand citizenship by investment is actually not. 
But are that many wealthy investors moving to New Zealand? And why would investors and entrepreneurs choose a country with such a high tax burden as their refuge?
New Zealand has gained a reputation in recent years as a safe haven for the mega-wealthy, or a "bolthole," as the locals call it. For some, New Zealand provides business freedom, political stability, and safe banking not found in their home country. With its geographic isolation, New Zealand isn't a member state of the EU and is unlikely to be invaded or subjected to major terror threats anytime soon. In fact, the last terror attack in New Zealand involved French spies and Greenpeace in the 1980s.
For others, the idea of a safe haven is a little more personal; many come to this scenic, laidback country where cows outnumber humans to escape the stress of city life. And they have good reason to choose New Zealand as their refuge. With unspoiled wildlife, scenic mountains, rolling hills, and active volcanoes, the New Zealand landscape is downright mystical. It's no surprise Peter Jackson chose to film the entirety of the Lord of the Rings trilogy in the Land of the Long White Cloud.
Others come to New Zealand for waterfront property on one of its many pristine beaches. In short, New Zealand is a geographic paradise with an internationally recognized high quality of life and a plethora of business opportunities.
After several years of affluent people asking us about how to gain citizenship in New Zealand, Andrew shared why he thinks the process is unnecessarily complicated for Nomad Capitalists and global citizens:
There are no doubt benefits to being a New Zealand citizen, but you should definitely weigh the investment requirements, physical presence requirements, opportunity costs, and tax consequences of such a move. You should also consider that New Zealand is frequently attempting to raise the bar for those it lets in; we'll update this article with new information as possible. Here's how to get New Zealand citizenship.
Benefits of New Zealand Citizens Have
Becoming a New Zealand citizen and living in New Zealand has plenty of benefits, including a great healthcare system and public education. No wonder the country is ranked ninth in the United Nations happiest countries list.
Let's look a little more closely into what draws investors and their families to New Zealand.
LIFESTYLE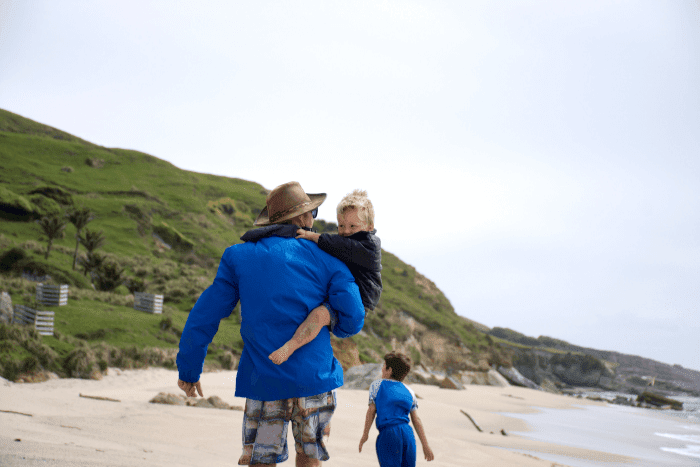 Most people who move to New Zealand will tell you that one of the best things about New Zealand is the people. New Zealand citizens are knowns as some of the friendliest and most laid-back people on earth. Immigrants to New Zealand also tend to point to the excellent work-life balance, a strong job market, and geographic diversity as the best features of their new home.
Similar to neighboring Australia, life in New Zealand is characterized by diversity. Sure, you can see people from all over the world in New Zealand and find the indigenous Maori culture strongly represented, but the diversity of wildlife and geography is also one of New Zealand's most outstanding features. The Bush is world-famous for its lush vegetation and animal life that can only be found in NZ, while the Land of the Long White Cloud is also renowned for its well-preserved beaches. The work-life balance combined with the focus on enjoying the outstanding natural beauty makes New Zealand an ideal country for raising a family.
Excellent cuisine is also an important aspect of life in New Zealand. With fine weather and some of the world's best lamb, New Zealand is famous for its barbeques. Along the 14,000 kilometers of coastline, New Zealand is a haven for lovers of seafood and is especially renowned for the Kina sea urchin. For more adventurous types, there is also Maori cuisine, like Hangi, a meat dish slow-cooked in an underground oven.
QUALITY OF LIFE
Life in New Zealand may have its unique charms, but it also ranks well on more traditional measures of life quality. With free education and healthcare for New Zealand citizens and permanent residents, many immigrants flock to New Zealand to raise their families.
On the OECD Better Life Index, which rates and compares the quality of life in OECD countries, New Zealand outranks the US and the UK, but ties with Canada and Australia. New Zealand shows strong performance in the realms of job security, health, and safety. NZ also performs extremely well in more abstract arenas like community and environment. It shouldn't be surprising then that New Zealand has one of the highest scores for life satisfaction, 9.1/10.
BUSINESS FREEDOM


Of the six major English-speaking countries (the US, the UK, Canada, Australia, Ireland, and New Zealand) New Zealand easily leads the pack as the most economically free. In the 2018 edition of the widely respected Index of Economic Freedom, New Zealand ranks as the third most economically free nation on earth, bested only by Singapore and Hong Kong. New Zealand is considered one of the world's best entrepreneurial environments, giving birth to the nickname "Incubation Nation."
With the popularity of investor and innovation visas, foreign investors have been blamed for rising house prices. As such, the new New Zealand government has also vowed to ban the sale of residential properties to foreign investors. Foreign billionaires, like American Ric Kayne, have warned that the move would discourage foreign investment, causing unintended economic consequences. It is not yet clear how the new New Zealand government will affect those hoping to relocate to New Zealand as investors and innovators.
While New Zealand receives strong scores on the Index for trade freedom, government spending, and fiscal health, the tax burden in New Zealand is high. If you're looking to escape high taxes in the US or the UK, moving to New Zealand may be an "out of the frying pan into the fire" kind of situation, as Andrew likes to say.
If you earn more than NZ$70,000 a year, you'll fall into the top tax bracket of 33%. At 28%, New Zealand has one of the highest corporate tax rates in the world. While New Zealand does not levy an inheritance, payroll, or capital gains tax, you can expect to pay a 15% sales tax on most goods.
ENGLISH LANGUAGE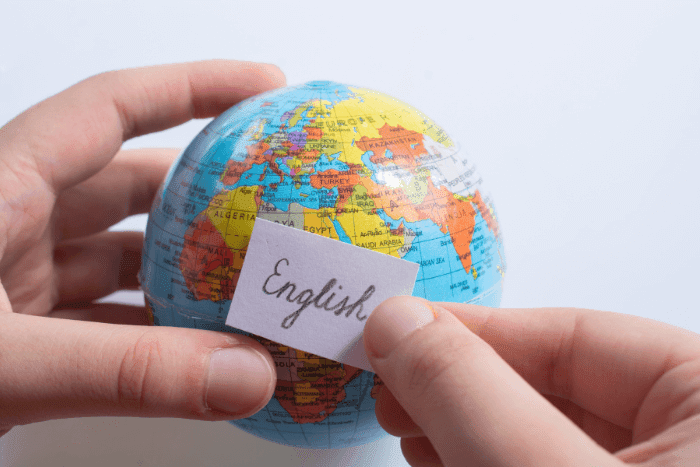 New Zealand has two official languages, English and Maori. If you want a place that speaks English, New Zealand certainly fits the bill.
While many investors choose to pursue second citizenship in countries like Montenegro or Armenia, the language barrier can be an issue. Paying to have documents translated can become costly and you may have to hire a lawyer to navigate the legal system for you. Some countries, like Hungary, will require you to pass a language exam before you can be considered for citizenship, while locals will show their resentment if you don't speak their language.
If you thought dealing with bureaucrats in your native country was bad, just wait until you try to communicate with government officials that hardly speak English. Although New Zealand may have a significant tax burden, immigrating to an English-speaking nation will save you plenty of stress and frustration.
VISA-FREE TRAVEL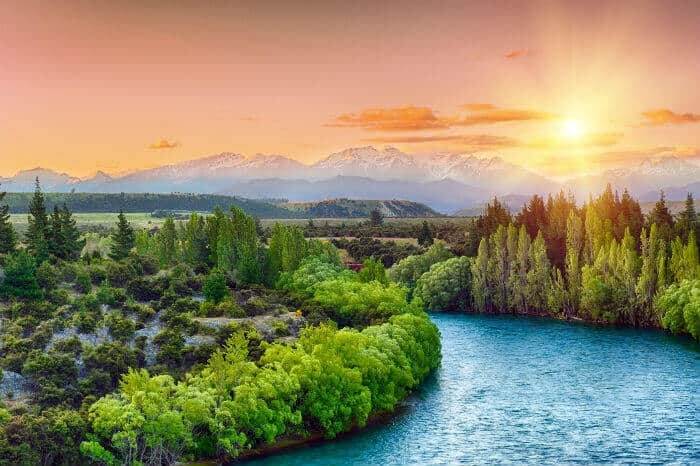 A New Zealand passport ranks as the seventh strongest passport in the world. New Zealand citizens are granted the possibility to enter 182 countries without a visa. The New Zealand passport is, however, beat out by Canadian (185 countries), American (186), British (186), and Australian passports (183). Although most of these countries may be covered under your existing passport, holding two passports allows you much great flexibility when traveling and the ability to technically circumvent certain immigration New Zealand laws. If you plan on renouncing the citizenship of your birth country, you can rest assured that a New Zealand passport will afford you basically as much ease of travel, including visa-free entrance into the Schengen area.
Now, let's discuss the process of becoming New Zealand citizens. The first step toward New Zealand citizenship is to first obtain legal residency.
Getting residency through investment can be in stocks, shares of ventures, investment funds, property, and more that we will go through in detail here.
Ways to Get New Zealand Citizenship
There are two main pathways to citizenship in New Zealand: citizenship by descent and citizenship by grant. While citizenship by descent is clearly the easier and less costly process, all other routes to citizenship, including through marriage or investment, fall under the citizenship by grant category.
Although citizenship by the grant is a more complicated process, it is still significantly more streamlined than most other countries including Canada, the US, and Australia. That being said, with a population of about 4.7 million, New Zealand is definitely not accepting as many new citizens as any of these countries. In 2017, only 36,450 applicants were granted official Kiwi status.
Below, we're going to delve into the pathways to citizenship and the steps you'll need to take if your ultimate goal is a New Zealand passport.
NEW ZEALAND CITIZENSHIP BY MARRIAGE

If your partner or spouse is a New Zealand citizen or resident, you may be eligible for New Zealand permanent residency through a Partner of a New Zealander Resident visa. This visa will allow you to live, study, and work in New Zealand with a permanent resident visa and eventually a citizen. You can apply for New Zealand citizenship from the country or overseas.
If you meet the general requirements for a New Zealand resident visa and you have been living with your partner for 12 months, you may be eligible for a New Zealand permanent residency.
If you are not married but want to apply as a de facto partner you must already be living together full time. An immigration officer will analyze joint bank accounts, social media, pictures, and more to ascertain whether your partnership is authentic.
Once you have determined your eligibility, you can submit an application online or via mail. Your partner will also need to fill out a form confirming that they sponsor you for the visa process. If you apply online, you'll have to pay a fee of NZ$1,950 and can expect to receive your decision within 9 months. If accepted, you'll then be invited to move to New Zealand permanently.
If becoming a citizen is your ultimate goal, you should note that New Zealand does not have a special citizenship process for those marrying New Zealand citizens. Instead, you'll have to follow the same naturalization and citizenship process as anyone else. We'll go deeper into how to apply for New Zealand citizenship later on.
NEW ZEALAND CITIZENSHIP BY DESCENT
New Zealand citizenship by descent is probably the quickest and least expensive path to citizenship and a passport. If you were born overseas, but one of your parents was a citizen by birth or grant, you may be entitled to citizenship.
To apply for citizenship by descent, you'll need to download the application form online and send it in with the fee and original documents. Fees depend on which office you send your application to and whether or not you want to receive a passport at the same time as citizenship. You can also submit your application in person to one of the Department of Internal Affairs offices in New Zealand, Sydney, or London.
It takes 30 working days to process your application, but if you need your New Zealand passport urgently, you can pay an additional fee to expedite the process to 10 days.
STEPS TO NEW ZEALAND CITIZENSHIP
Unless you're a world-famous billionaire, pretty much everyone is going to have to follow the same steps towards citizenship, regardless of which visa you applied for.
NATURALIZATION
The naturalization period in New Zealand is five years. Any year that you have lived outside of New Zealand for four months or more will not count towards naturalization. Obviously, Peter Thiel was exempted from the naturalization requirements due to "exceptional circumstances." While this outraged many, the government argued that Thiel's status would allow him to promote New Zealand's interests in the international arena.
NEW ZEALAND CITIZENSHIP REQUIREMENTS AND APPLICATION
After the naturalization period, you're welcome to apply for New Zealand citizenship if you intend to live in New Zealand full time. Unless one of your parents is a New Zealand citizen by birth or naturalization, you'll be applying for "citizenship by grant."
The New Zealand citizenship requirements are pretty simple. In addition to the above-mentioned presence/residency requirements, you'll have to demonstrate that you can hold a basic conversation in English. Essentially, New Zealand wants to ensure that you can go grocery shopping and open a bank account without needing assistance.
Like your New Zealand permanent residency visa, you'll also need to demonstrate good character. New Zealand will want to see documents ensuring you have never run into trouble with the law in NZ or overseas. If you have more than 100 points on your New Zealand driver's license or have ever served time in prison you might be considered ineligible for citizenship. The Department of Internal Affairs (DIA) may also request that you submit police clearance forms from other countries you have lived in.
To apply for citizenship you'll need to download, fill out, and print the application form. After you've filled out the application and attached your original documents and passport-sized photos, you'll be required to find a witness to endorse one of your photos. Your witness must hold a valid New Zealand passport, be over 16, and not be related to you or living with you. If you are applying in person you do not need a witness; your case officer can serve as your witness.
You can also apply by post. In this case, you will need to enclose the application fee of NZ$470.20 and have one of your photos endorsed by your witness. Your original documents should be sent back to you within two weeks.
Keep in mind, citizens of Western Samoa have a different application process and do not need to meet the presence or character requirements to become New Zealand citizens.
BEING APPROVED FOR NEW ZEALAND CITIZENSHIP


As you can see, the application process for New Zealand citizenship is much easier than in many other countries. Most people will not be called in for an interview after submitting their application, although the DIA does reserve the right to request an interview. Unlike the US, Canada, and Australia, New Zealand will not require you to take a citizenship test. The only step you'll have to follow through on after submitting your application is the citizenship ceremony, assuming your application is accepted.
The application process in New Zealand is also much faster than in most other countries; 90% of applications are processed within 6 to 8 weeks.
New Zealand dual citizenship is allowed, so you will not have to renounce your other citizenship when you become a New Zealand citizen (unless you're a US citizen and want to do so) unless your country of origin does not permit dual citizenship.
If your application is rejected you will be told why and will be allowed to apply again, but you will not be offered a refund of the application fee.
NEW ZEALAND CITIZENSHIP CEREMONY
The final step in the citizenship process is attending a citizenship ceremony. Citizenship ceremonies are coordinated through local offices, not the Citizenship Office, so you will receive a separate letter about your citizenship ceremony a few months after your application is approved.
While Peter Thiel was able to hold a private citizenship ceremony in Santa Monica, you'll probably have to wait to be assigned a public ceremony in NZ to attend. A letter will be sent to you in the mail detailing where and when your ceremony will be held and how many guests you're allowed to bring. It will also include the oath you must read aloud.
Citizenship ceremonies usually take a few hours, so you'll need to carve out a significant chunk of your day for the ceremony. If you are unable to attend, you can contact the Citizenship Office to let them know you need to reschedule. They may offer you another date, but you must attend a ceremony within a year of being approved, or your offer for citizenship will be revoked.
During the ceremony, there may be speeches given and performance of the national anthem, "God Defend New Zealand." You will then make your oath, pledging allegiance to the state of New Zealand and the Queen of England.
At the ceremony, you'll also receive your citizenship certificate, which you'll need if you intend to apply for a New Zealand passport.
GETTING THE NEW ZEALAND PASSPORT
Although it may take a few months before you attend a citizenship ceremony, you won't be able to apply for a passport until after the ceremony.
To apply for being New Zealand citizens online, you'll first use the information on your citizenship certificate to make a RealMe account, which essentially just verifies your identity.
Once you make your account, you'll get an email or SMS with your application number and further instructions. If you take the text message or email with you to the PostShop when you have your passport pictures taken within 14 days, your photos will be free. The PostShop, or participating store, will send your photos directly to the DIA. Within five days, you'll be contacted confirming that your identity has been verified and you can proceed with the passport application process.
Once your RealMe account has been verified, all you will need to apply online is a digital copy of your passport photos, mobile phone, and a credit card to pay the NZ$180 fee. You may also need to submit the information of a referee. You can expect your passport application to be processed within 10 working days.
If you would rather apply by paper, you can download the application form and mail it in with all required documents and your fee. The paper application may be more costly depending on which country you are applying from.
If your application is approved, you should receive an email confirming that your application was successful and that your passport has been mailed out to you.
HOW TO GET NEW ZEALAND CITIZENSHIP: A SUMMARY
For most people, any immigration process is going to be long, costly, and riddled with bureaucratic annoyances. The good news is that the immigration New Zealand process is greatly simplified and applications are processed much more quickly than in most other nations.
Obviously, the best option here is to apply for citizenship by descent or to strike a deal directly with the government based on your international fame and status, but sadly, neither of these options are going to be available for most people.
To summarize, the steps to citizenship for those applying as investors, entrepreneurs, and skilled workers are as follows:
Resident Visa (you must fulfill all obligations)

Obtain Permanent Residence

Naturalization (after five years)

Citizenship Application

Citizenship Ceremony

Apply for a Passport
As you can see, steps that drag out the process in other countries like citizenship exams, language tests, and interviews are eliminated from the process of becoming a New Zealand citizen, saving you time and money. And that's what the Nomad Capitalist lifestyle is all about, saving you time and money while maximizing your ability to travel.