Update 2022: on September 19th, 2022, the Active Investor Plus visa will replace Investor and Investor 2 categories. Investor 1 and Investor 2 categories are currently closed to new applicants.
The minimum investment amount for Investor 2 visa will increase to NZ$5m from NZ$3m; for Investor 1 visa, the amount will rise to NZ$15m from NZ$10m. The Active Investor Visa Plus will have a minimum stay requirement of 117 days over four years (a month a year) regardless of the investment amount.
Are you wondering how to get a 2022 resident visa in New Zealand? Want to know about Visa categories and how to obtain them?
In order to get a permanent New Zealand residence, you'll first need to receive a New Zealand resident visa. These resident visas are available for skilled workers, immediate family members reunification, distinguished talent, investors, and more. The permanent resident visa can allow you permanent residence status, however, there is a period of two, five, or ten years in which you are allowed to travel freely from New Zealand.
After this initial period and the resident visa expired you should apply for a permanent New Zealand resident visa (PRV).
To be eligible to become a permanent resident, you must have been living in New Zealand for at least two years, have met the conditions of your initial visa, and have shown a commitment to New Zealand.
If you left and want to return to NZ to live but your resident visa expired, you may be eligible for a subsequent resident visa. If you need to, find the 2022 resident visa phase one applications on the NZ official website here.
Honestly, the differences between being a New Zealand citizen and getting a New Zealand permanent resident visa are minimal. Permanent residents are able to vote and enjoy the same access to healthcare, education, and other subsidized programs.
The New Zealand government explains, "Citizenship in New Zealand is superficially similar to permanent residence. Citizens and permanent residents enjoy certain rights and protections, including the right to reside in New Zealand permanently."
Basically, the difference between citizenship and permanent resident visa comes down to nationalism, not benefits.
You should note, however, that permanent residents are not entitled to a New Zealand passport. If you're an American considering renouncing your citizenship to avoid having to pay US income tax, you will have to acquire citizenship before you can do so, otherwise you would become a stateless person.
[toc]
PERMANENT RESIDENT VISA GENERAL REQUIREMENTS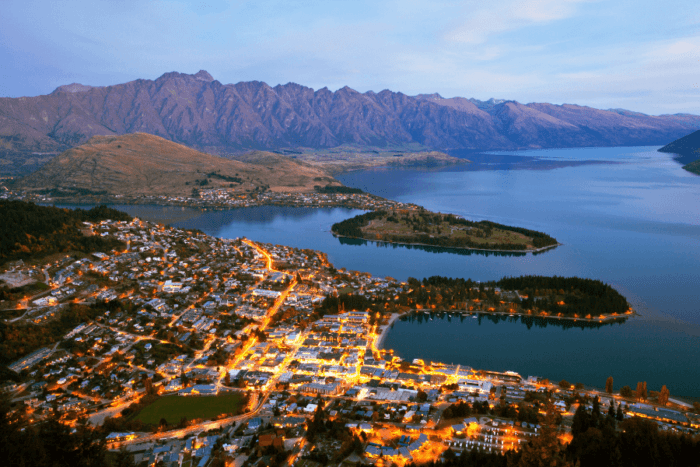 Government efficiency is a serious benefit of getting a permanent resident visa over other English-speaking countries. Moving through the 2022 immigration New Zealand process tends to be a lot less frustrating than it can be in other areas. The general requirements are also much more straightforward in New Zealand than in many of the other countries popular with investors and innovators.
The general requirements are as follows:
Identity
You'll have to provide proof of your identity through passport-sized photos and a passport or certificate of identity.
Character
Before issuing the permanent resident visa, the government will need to assure that you're of good character. This basically means ensuring that you don't pose a security threat or a risk to public order or in any way "threaten New Zealand's international reputation."
Basically, if you've never served time in prison, haven't been deported from NZ before and aren't an internationally recognized anarchist terrorist, you're probably fine.
The immigration NZ office should do their due diligence to figure out if you're a proud member of the KKK or a known eco-terrorist, but they may ask you for some confirmation regarding your criminal record.
Commitment to New Zealand
Commitment to NZ is determined along with five factors: residence, tax residence status, establishing a base, business ownership, and investments. You only need to meet one of these requirements to show your commitment to the country.
In order to meet the permanent resident visa requirement, you should have lived in New Zealand for 184 days out of 365 for the two years before applying.
If you spend more than 183 days a year in New Zealand, you are considered a tax resident. As a tax resident in New Zealand, you're expected to pay taxes on your entire worldwide income. Doing so qualifies as showing sufficient commitment to NZ.
However, New Zealand has signed Double Tax Agreements (DTA) with 39 other states which prevent dual citizens/residents from being taxed twice on the same income. If you hold a resident status or if you are a citizen of Canada, Australia, the United Kingdom, or the US, you fall under a DTA, as such, you may not be considered a tax resident of New Zealand and will not be taxed twice.
RESIDENT VISA
Before you apply, you must already hold a residence visa. Each resident visa has more specific requirements which may include investments, English proficiency, and a point system.
Resident visas also have requirements, like business success or maintaining investments, that will have to be fulfilled before you can apply for being a permanent resident.
GOOD HEALTH
In order to obtain the initial resident visa, you will have to get a chest x-ray and medical exam to prove that you are in good health.
But, what if you're already an Australian citizen?
New Zealand has a special relationship with Australia when it comes to migration. Generally speaking, Australian citizens do not need to obtain any kind of visa at all in order to live and work in New Zealand. Australian permanent residents are also able to live and work freely in New Zealand without particularly being granted residence.
FOR INVESTORS
As one of the most economically free countries on earth, it's no surprise that investors and entrepreneurs flock to the country. Because the investor program is so popular, New Zealand has made adjustments in recent years to favor those with greater business experience, a higher level of English, and "growth-oriented" investments. About 53% of applicants for these visas are rejected and most of the visas are granted to Chinese citizens.
There are currently two different resident visa options for investors. The main difference between the two programs is the amount of money you're willing to invest.
NEW ZEALAND INVESTOR 2 VISA CATEGORY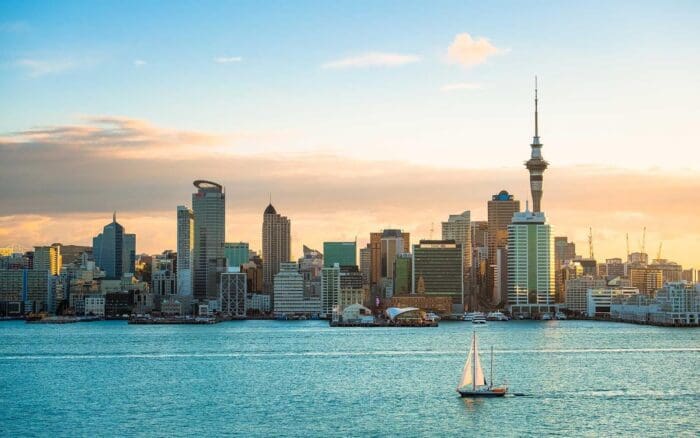 The New Zealand Investor 2 Visa (Investor 2 Category) is for those who are willing to invest NZ$3 million for four years. Additional requirements include English language proficiency and at least three years of business experience. If you are over the age of 65, you are not eligible to apply for this visa. This visa could potentially grant you, your partner, and dependent children (under the age of 24), permanent residence.
Applications for this visa are by invite only. You will need to first file an Expression of Interest (EOI) form. While you must include an application fee with your EOI (NZ$620), you do not need to enclose any supporting documents. Your EOI and application fee must be physically mailed to a receiving center in New Zealand.
You must submit your application with all supporting documents within four months of receiving your invitation. Your documents will provide evidence that you meet the basic requirements for the Investor 2 Category visa: health, character, English proficiency, and business experience. You will also need to prove that you are a "fit and proper person" meaning you have not been involved in any serious fraud, financial impropriety, or other offenses involving dishonesty.
Your application will be mailed in to the Business Migration office in New Zealand along with your supporting documents and a fee of NZ$4,745. It usually takes 36 months to process applications. While many apply to this program, only 400 applicants are approved each year.
If your application is approved in principle, you'll have 12 months to invest NZ$3 million. While some countries, like Canada, have a government-controlled investment fund already set up for you to invest in, for this visa, you will need to find your own investment opportunities.
NEW ZEALAND INVESTOR 1 VISA CATEGORY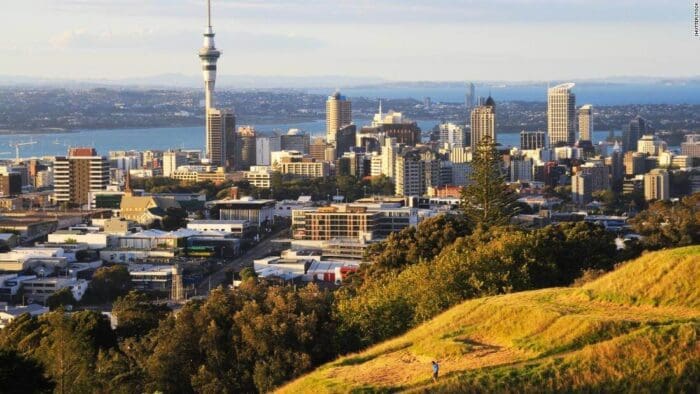 The New Zealand Investor 1 Visa (Investor 1 Category) visa process is much simpler and faster than the 2 Category. The main difference between Investor 1 Category, also known as the Investor Plus visa, and 2 Category, is that Investor Plus calls for an investment of NZ$10 million for a three-year period. There is also no age restriction, point system, or required English test. As an added benefit, you may be permitted to bring assets, like cars and boats, to New Zealand without paying customs.
Unlike the 2 Category, you skip the EOI phase, significantly shortening your waiting time. You can simply download the application online, fill it out, and mail it in with your fee of NZ$4,745 and supporting documents.
If your application is approved, you will have 12 months to make an acceptable investment. Most applications are processed within 24 months, including the 12 month period to make your investments. If you have met all of the requirements of your visa at the end of your three-year investment period, you will be eligible to be a permanent resident.
FOR ENTREPRENEURS
New Zealand's visa programs for entrepreneurs and investors are honestly pretty innovative. Below, we're going to detail two visa programs for successful entrepreneurs. Then we'll explore a unique third option for those with an entrepreneurial spirit, but who may lack the funds or business experience required to apply to the other programs.
NEW ZEALAND ENTREPRENEUR WORK VISA
The New Zealand Entrepreneur Work visa only grants temporary residence but maybe your first step towards acquiring permanent residence. If you are awarded this visa, you will be permitted to live in New Zealand for 12 months to set up a business, then an additional 24 months if you have set up your business correctly. After which you may apply for permanent residence.
In order to apply for this visa, you must have NZ$100,000 to invest in your business, whether you plan to launch a startup or purchase an existing business. You will also need to submit a business plan, achieve 120 points, and meet general requirements for English proficiency, health, and character.
The point system for this visa will take into account your level of English proficiency, business experience, investment amount, age, and more. You can calculate your points more precisely here.
American citizens applying for the New Zealand Entrepreneur Work Visa are not required to pay a fee. No EOI is required; you can just print out the application and mail it in with your documents. You should find out within 12 months if your application has been accepted.
NEW ZEALAND ENTREPRENEUR RESIDENT VISA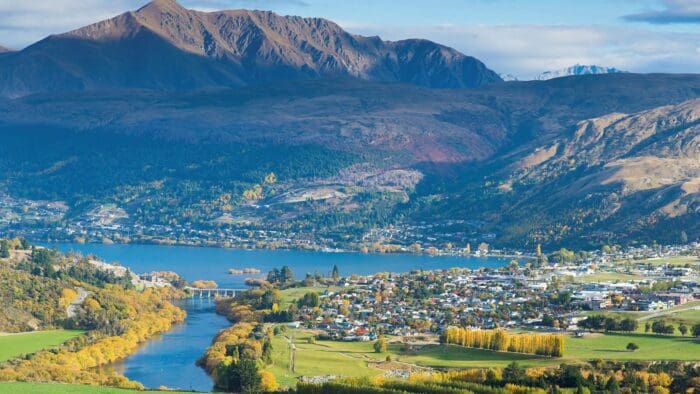 If you have been self-employed in New Zealand for at least six months you may be eligible for the New Zealand Entrepreneur Resident Visa. You may also apply for this visa if you have owned a business in New Zealand for two years or more on another visa. This visa could potentially allow you a permanent residence while granting the opportunity to continue operating your business.
You should note, if you are applying after being self-employed in NZ for less than three years, you will have to already hold an Entrepreneur Work Visa, have created three new jobs in New Zealand, and have invested NZ$500,000.
To apply, you will need to meet the basic requirements related to health, character, and English language proficiency. You will also have to prove your business acumen and history of success.
Business requirements include evidence that you have owned a 25% stake for at least 6 months in a business in New Zealand, proof that you have met the goals outlined in your original business plan, business profitability, and an annual salary, contribution to economic growth in New Zealand, and a capital investment of at least NZ$500,000
There are additional requirements for businesses less than two years old which can be found in greater detail here.
For this visa, you can apply directly; you do not need to file an EOI. You'll simply download the form, fill it out, and mail it in to the Business Migration office with your fee (NZ$3,920) and supporting documents. After your application is processed, you'll likely be contacted by the Business Migration office requesting more information and documents. Assuming you submit documents on time, your application should be processed within 17 months.
NEW ZEALAND GLOBAL IMPACT VISA (GIVS)
The New Zealand Global Impact Visa (GIVs) has been called by New Zealand, "the most entrepreneur-friendly visa program" on earth. It is open to both entrepreneurs and investors.
This innovative program is for those making a positive global impact. The program was "designed to attract talented and visionary entrepreneurs, investors, and start-up teams with the drive and capabilities to create innovation-based ventures in New Zealand."
You will even be given a grant of NZ$36,000 to support yourself in your first year in New Zealand. Your family will be able to join you.
Your New Zealand Global Impact visa lasts for three years. After you have completed your fellowship, you are eligible for permanent residence through the support of the Sir Edmund Hillary Fellowship.
FOR HIGH-VALUE EMPLOYEES
Not just anyone who wants to move to New Zealand to work can do so. New Zealand is very protective of its job market. That means that while skilled workers are welcome to apply for a visa, you really need to be able to provide a skill that is lacking in the New Zealand economy or already have a job offer on the table.
SKILLED MIGRANT CATEGORY RESIDENT VISA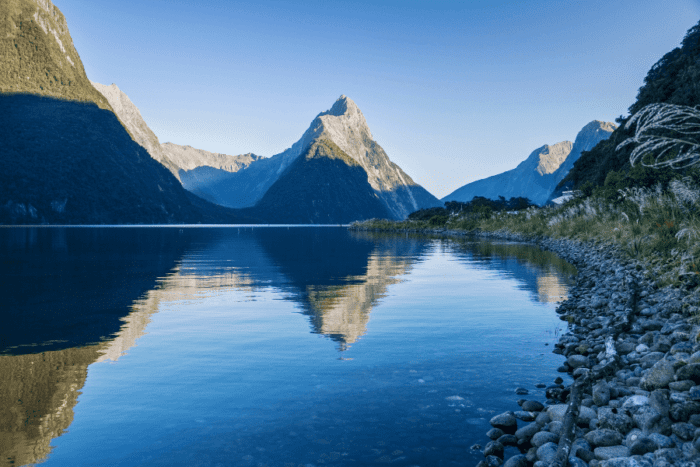 This program is for skilled workers able to contribute to economic growth in New Zealand who want to eventually get the permanent residence. For this application, you will need to submit an EOI and receive an invitation based on the points you've been awarded. EOIs can be submitted electronically (NZ$530 fee) or on paper (NZ$680 fee).
To be invited to apply, you must reach 160 points. English language ability, history of skilled employment in New Zealand, and qualifications will all be taken into account on this point system. If you are over 55 years of age you are not eligible.
For this visa, you should already be working in New Zealand or have a job offer on the table, but you can still apply if you do not.
Once your application, documents, and fee are submitted you should allow 10 months for your application to be processed. You will be able to apply for permanent residence through this visa, assuming you meet all of the qualifications by the end of your term.
Now that you know how to get permanent residence, do you want to know more about New Zealand citizenship?
New Zealand citizenship can be instant, such as through marriage or parentage, but most of us will have to wait a while. Here's everything you need to know.