Last updated: July 21, 2021
Considering Australian citizenship as a pathway to freedom? For frequent flyers, dual citizenship is the proverbial golden ticket. Shorter lines at the airport, greater freedom while traveling, and the chance to legally circumvent pesky immigration laws are just a few of the benefits of dual citizenship.
If you're thinking about expanding your business ventures into a foreign market, you should pause to consider what it's going to be like doing business in another country with bureaucrats and immigration red tape standing in your way. You're just trying to create prosperity and employ their citizens, but some of these government workers manage to treat you like a common criminal. It's honestly frustrating enough to bring a grown man to tears.
True, some countries are way friendlier to foreign capitalists, but it's not always the case. However, with a local passport, bureaucrats should wield far less power over your life and business.
Gaining dual citizenship is your path to saving on legal fees and avoiding the time-consuming process of dealing with your local immigration office. It can also grant plenty of privileges when it comes to health care, travel, and business that will make your life as a nomad capitalist significantly easier. And let's be honest, we all got into this lifestyle for greater ease.
But when it comes to pursuing dual citizenship, not all immigration systems are created equal. Some countries like Japan, Austria, and Poland seriously restrict or even ban dual citizenship. Other countries may welcome you in but won't exactly be useful when it comes to expanding your business interests. Plus, your odds of quickly learning the local language will be slim.
And with the US rapidly falling on the Index of Economic Freedom, many are looking for English speaking nations where they can pursue dual citizenship and grow their businesses.
One such English-speaking country is Australia.
Australia's immigration laws are complex and merit-based. But if you have entrepreneurial skills and the funding to back it up, there are a few different doors to citizenship open to you. For highly skilled employees, you may also have the chance to apply for Australian citizenship. Of course, if you have one Australian parent, your citizenship journey is going to be much easier; Australian citizenship by descent is one of the most straightforward pathways.
Before you start thinking about how to get Australian citizenship, let's consider some of the benefits of living in Australia and the most popular pathways for nomad capitalists. Later, we'll go into more detail on exactly how to get Australian citizenship.
Living in Australia
The most basic factor you want to consider before you decide to apply for citizenship is the quality of life you'll have while living there. Not every country will be well suited to your financial situation, expectations, and family life. Personally, I love living in Eastern Europe, but I'd be lying if I said that going to the supermarket or dealing with the post-Soviet government bureaucracy wasn't a shock at first.
So, before we jump into how to get Australian citizenship, you should make sure the lifestyle is right for you.
Business Freedom
The United Nations Human Development Index (HDI) ranks quality of life by considering factors such as health and life expectancy, education, and the standard of living. In the most recent HDI report, released in 2020, Australia ranks in the #7 position, while the US takes the #17 spot.
One of the most characteristic factors of life in Australia is diversity. This applies to lifestyle choices as well. Some people choose a country lifestyle on a ranch, others live a laid-back life on the beach. With thriving metropolitan centers like Melbourne and Sydney, the bustling city life is certainly an option.
Of course, Australia is also well known for its incredible biodiversity, including some of the most beautiful beaches in the world and thousands of native animal species. This biodiversity is uniquely reflected in Australian cuisine. Unfortunately, Michelin doesn't release a guide in Australia, but the culinary scene is still internationally respected, featuring plenty of fresh seafood and locally pastured lamb. Domestic wine production is also thriving.
English Language
As an English speaker, it's rarely difficult to find your way around most popular travel destinations, but actually moving to a different country is another story. Not all governments will offer forms in English, and take it from me, you definitely don't want to end up at a rural public hospital in a non-English speaking nation. While there are plenty of expat countries that speak English, it's not always at a native level.
If you're shopping around for a second passport, some countries will require you to take a language test. Learning a new language is time-consuming and having documents translated into local languages can cost hundreds of dollars, so don't take it for granted that a language barrier is a stress you won't have to deal with in Australia.
Visa-Free Travel for Australians
As far as travel freedom, an Australian passport is one of the strongest ranking in the world. With an Australian passport, you can travel visa free to 183 countries, including the Schengen area.
Most of these countries are also covered by an American or Canadian passport but consider that you can only be in the Schengen zone with an American passport for three months at a time, at a maximum of six months out of the year. If you have an Australian and US passport, you'll have a lot more freedom when it comes to travel.
With dual citizenship, you'll also no longer have to rely on US consular services while abroad. As an American citizen and full-time traveler, I would never rely on my American citizenship alone. If I run into trouble abroad, you better believe I'm ringing up the Brazilian consulate, not my American compatriots. The stress of going to the DMV is something I'd rather leave behind in the states.
Australia provides excellent consular services to citizens abroad including 24-hour assistance from their Consular Emergency Centre. They also share services with Canada, so Australian citizens can receive services from Canadian posts abroad if it's more convenient.
How to Get Australian Residency
Now we can jump right into the fine details of how to get Australian residency and citizenship.
Unless you're eligible for Australian citizenship by descent, the first step to obtaining citizenship is becoming an Australian permanent resident. But before you receive Australian permanent residency, you'll have to get a temporary residence visa. Which temporary residence visa you should apply for depends on the type of permanent residency you qualify for. We'll get into those details below.
Obtaining permanent residency may seem like a tedious and costly step on your path to citizenship, but permanent residency alone offers plenty of benefits while you wait for citizenship. Australian Permanent Residency (PR) allows you to work in Australia, enroll in Medicare, and gives you the freedom to travel to and from the "land down under."
If you have family interested in moving to Australia, you'll be able to sponsor them for permanent residency as well. Plus, any children born in Australia while you hold PR will be automatically considered Australian citizens. Ensuring dual citizenship for your children is something too many parents neglect to consider, but it can open a lot of educational and career opportunities for them.
Australian permanent residency also grants you the right to live and work in New Zealand. Considering that New Zealand ranks as the second most free country in the world on the Index of Economic Freedom, this is a benefit that nomad capitalists shouldn't overlook. Unsurprisingly, New Zealand is also the most prosperous country in the region but has recently pledged to reduce immigration. However, Australian residency can help you circumvent these potential roadblocks if you have significant business interests in New Zealand.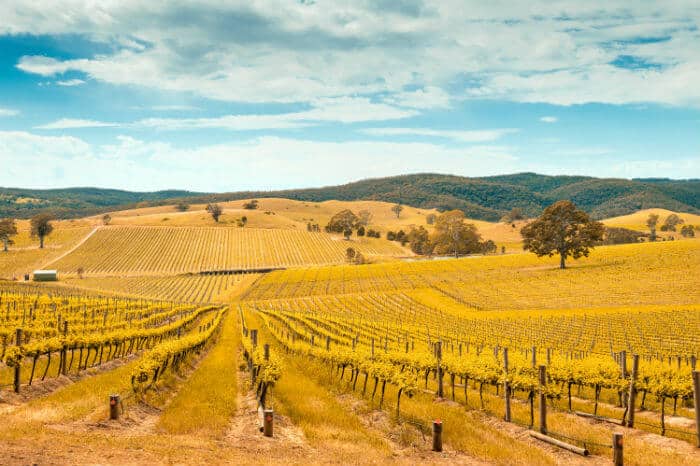 General Requirements of Australian Residency
Each of your visa options will have specific, and sometimes very detailed requirements. However, there are a few requirements and steps you'll have to meet before you apply for any of the permanent residency visas.
In order to become an Australian permanent resident, you need to first apply for a visa. There are literally dozens of different visa options for pursuing Australian permanent residency, but we'll delve into specific options a little later. Keep in mind, some of the visa options that lead to PR require you to enter Australia on a specific temporary residence visa, which can be an additional cost and nuisance. Now we're going to cover the general requirements for applying for any of the visa options that can lead to becoming an Australian permanent resident and eventually a citizen.
English Language
The official language in Australia is English. To obtain Australian PR, you need to prove that you speak English fluently. In order to do so, you have to take the International English Language Testing System (IELTS) English language test. If you are a native English speaker holding a passport from Canada, the United States, the United Kingdom, Ireland, or New Zealand, you are exempt from the test. (It seems that former US citizens who renounced their citizenship may still be required to pass the test.)
However, native English speakers from other nations must still take the test. Experts warn that IELTS is much more difficult than you might expect, even for native speakers, so preparation is recommended.
Occupation
One of the factors the Australian government uses to rank applicants is occupation. In order to receive permanent residency in Australia, your occupation must be relevant to the current needs of the Australian economy. Acceptable occupations range from acupuncturist, to cardiologist, to bricklayer. The complete list of acceptable occupations can be found here.
And as of June 2021, the Australian Minister for Immigration added 22 new occupations to the list, bringing the total to 41. These include skills such as accounting, engineering, programming, and social work.
Expression of Interest
After determining that you are eligible for Australian permanent residency by considering occupation, language, and points, you must submit an Expression of Interest (EOI).
An EOI informs the Australian government of what kind of visa you are applying for and includes relevant information that can help the immigration office rank you against other candidates. Once your EOI is processed, you may be invited to apply for a visa. You cannot apply for a visa without this invitation. EOIs are filled out through an online portal and are stored for up to two years. There is no fee to submit an EOI.
Once the invitation is extended, you must apply for the appropriate visa within 60 days of receiving the invitation.
Health & Character Assessments
Once you are invited to apply for a visa, you will likely be asked to undergo a health examination as part of the application. The results of your examination must be submitted online.
You will also be required to submit supporting documents related to your character. These documents will primarily look at your criminal and immigration history. Unless you've escaped after being detained as an illegal immigrant, served more than a year in prison, or committed sexual assault against a minor, you probably don't have too much to worry as far as the character assessment goes.
Australian Residency by Marriage
If your spouse is an Australian citizen, an Australian permanent resident, or an eligible citizen of New Zealand, your pathway to PR and citizenship is going to be much more straightforward.
If you are an offshore applicant, you'll first have to apply for a Partner (Provisional) Visa (subclass 309). This is a temporary residence visa that allows you to enter and live in Australia while you apply for the Partner (Migrant) visa (subclass 100). 75% of 309 Provisional visas are processed within 16 months, while 90% of subclass 100 visas are processed in 23 months.
However, as of February 2020, Australia is taking COVID-19 into account when considering applications. This means that you do not have to be offshore at the time of the visa grant and that applicants may be given extra time to complete any necessary requirements.
Another visa option for those planning to say, "I do" is to apply for a Prospective Marriage Visa. This option allows you to come to Australia, marry your prospective spouse, and then apply for the Partner Visa. Normally, you are allowed to stay for 9 months, but with COVID-19 concessions, the timeline has been extended up to 15 months.
To apply for either of these visas, you must be married to or in a de facto relationship with an Australian citizen, resident, or eligible New Zealand citizen. Australia defines a de facto relationship as a committed, monogamous relationship lasting more than 12 months in which both partners permanently live together. Online relationships do not qualify as de facto relationships, but same sex relationships do.
If your relationship ends in the midst of the visa process, you are required to contact immigration immediately. You may still be eligible for the visa if extenuating circumstances, like domestic violence, are at play.
The provisional, prospective, and permanent visas allow you the right to work and study in Australia, however, only the permanent visa grants you a path to citizenship.
Australian Residency by Working Holiday
If you're between the ages of 18 and 30 and without dependents, then this option might be a good way to start your portfolio of second residencies. With the Work and Holiday Visa (subclass 462), you can have an extended holiday in Australia and work there to fund the trip.
The initial visa is issued for 12 months, and you can apply for a second and third year as well. However, to be eligible for the second Work and Holiday visa, you'll need to complete three months of specified work in a rural area.
While you could previously only work for the same employer for six months, with COVID-19 changes, you can now work for up to 12 months for the same employer if it's in the tourism and hospitality sectors.
75% of applications for this visa are processed in three months but you'll need to be sure that you meet all the application requirements, such as a health assessment and having AUD$5,000. You will also have to pay a 15% tax rate on the first AUD$37,000 that you earn, and an ordinary rate on any amount after that.
Australian Residency by Investment
Australia wisely provides a pathway to citizenship for those willing to invest a significant amount of money in the Australian economy. But just because the door is open, doesn't mean the process is easy.
As an investor, there are a few different options you can pursue, but the requirements are many and the application process tedious. That being said, Australia's system and application platform is much easier to navigate than a lot of other countries, including the US.
Below, we've listed the programs Australia offers, their requirements, and the pros and cons. You can also find links to the most important information via the Australian Department of Home Affairs website.
Investor Visa (Subclass 891)
Investors looking for permanent residency can apply for the Investor visa (Subclass 891).
To obtain this visa, you must have held an investment AUD$1.5 million over four years, lived in Australia for at least two out of the past four years, and already hold an Investor Provisional visa (subclass 162).
Here's where you're going to run into trouble: the Business Skills (provisional) visas (subclasses 160-165) are currently closed to new applications. Applications for the Investor visa (subclass 891) are still open to those who already possess a Business Skills (Provisional) visa, but Australia has not indicated when applications will reopen for the provisional visas.
State or Territory Sponsored Investor visa (Subclass 893)
The State or Territory Sponsored Investor visa is another option for permanent residency for investors. To qualify, you must obtain sponsorship from a state or territory and you or your partner must have held a minimum investment of AUD$750,000 over four years for the express purpose of receiving the State or Territory Sponsored Investor (Provisional) visa (subclass 165).
Again, the 165 visa is not currently open to applications, so to follow this pathway to residency, you must already hold this provisional visa.
Business Innovation and Investment Visas (Subclass 188)
For those who don't already hold a provisional business visa, subclass 160-165, the Business Innovation and Investment (Provisional) visa (subclass 188) is a better option to consider. This is a temporary visa that allows you to live in Australia between four to eight years, depending on the innovation or investment stream that you choose.
While you possess a provisional visa, you may be able to apply for the Business Innovation and Investment (Permanent) visa (subclass 888) which will grant you permanent residency and open a path to Australian citizenship. But first, you must go through the demanding and complex process of obtaining the provisional visa.
You cannot apply for the provisional visa without being nominated by the government. To obtain the nomination and the invitation to apply, you must first submit an EOI online.
But prior to submitting your EOI, you must choose one of five streams:
Business Innovation Stream

: This option allows you to stay up to five years and requires that you operate a new or existing business in Australia. You will also need to have net assets in the amount of AUD$800,000 if you were invited to apply before July 1, 2021, or AUD$1.25 million after.

Business Innovation Extension Stream

: With this option, you can extend your stay up to six or eight years, depending on what visa you held at the time of application. However, you must have held a subclass 188 visa in the Business Innovation Stream for at least three years.
Investor Stream

: This option also allows you to stay up to five years. But you must make a AUD$2.5 million Australian investment if invited before July 1, 2021, or a AUD$1.5 million investment in an Australian State or Territory after. You will also need to maintain a business or investment activity in the country.

Significant Investor Stream

: This option allows you to stay up to five years, but you will need to invest AUD$5 million and hold that investment for the entire provisional visa.

Significant Investor Extension Stream

: With this option, you can extend your Business Innovation and Investment (provisional) visa for up to four years, with a total of eight years overall. However, you must have held your subclass 188 visa for at least three years before you apply.

Premium Investor Stream

: This option allows you to stay for four years and three months, however, you must be nominated by Austrade rather than the government. You will also need to make a AUD$15 million investment or philanthropic contribution and hold that investment for the duration of the visa.
Entrepreneur Stream: This option allows you to stay for up to five years to develop your startup or early-stage entrepreneur concepts and business plan. You will also need to have a funding agreement from a third party.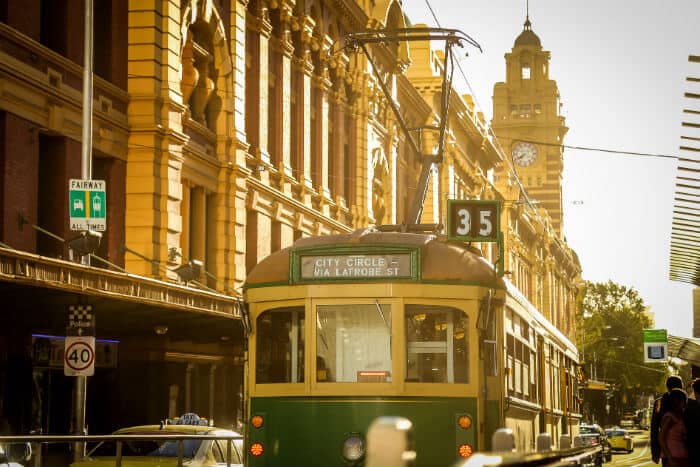 Australia Residency for High Value Employees
High-rolling entrepreneurship and investment aren't the only pathways open for exceptional individuals. There are a few different visa options for highly skilled employees, even if you are not currently sponsored by an Australian employer.
If you have exceptional skills, you may not need to be sponsored by an employer for a visa. When investigating skilled visa options, you'll find both sponsored and unsponsored visas. Before you begin reading up on the complicated skilled visa applications, you should note that these options are closed to those over the age of 45.
Skilled Independent visa (Subclass 189) Stream
The Skilled Independent visa (subclass 189) is for skilled workers within the list of acceptable occupations, who are not sponsored by an employer or family member.
To apply for this visa, you must reach a score of at least 65 points on the points table. Each individual invitation may indicate a different score necessary. For most people with work experience and native English skills, this shouldn't be very difficult to achieve. After being invited to apply, you may have to take a skills assessment to prove you actually have the claimed relevant skills.
Costs for this visa begin at AUD$4,115. The good news is, as far as Australian visa applications go, these applications are processed fairly quickly. 75% of applicants receive a final decision within 18 months. Plus, this visa can later lead to Australian citizenship.
And if you're from New Zealand, there's a specific stream for you under this visa. However, you will need to have lived in Australia for at least the past five years and you must have started living there before February 19, 2016.
Skilled Nominated visa (Subclass 190)
With the Skilled Nominated visa (subclass 109), you can live and work in Australia as a permanent resident. However, you will need to have been nominated by an Australian government agency after you complete your EOI.
You will also need to meet other requirements such as a suitable skills assessment, less than 45 years of age, and score more than 65 points on the points table.
This visa also costs AUD$4,115 and 75% of applications are processed within a year.
Employer Nomination Scheme (Subclass 186)
As the name implies, this visa is essentially the same as the other skilled visas, but requires nomination through an employer, presenting a slightly more complex application process. After your employer's nomination is approved, you'll have six months to apply for either the Temporary Residence Transition stream, the Direct Entry stream, or the Labor Agreement stream.
To qualify for the Temporary Residence Transition stream, you must already hold a Temporary Work (Skilled) visa (subclass 457), Temporary Skill Shortage (TSS) visa (subclass 482), or another appropriate visa. You also should have already been working under your nominating employer in Australia for at least three years depending on the visa you previously held.
And with the onset of COVID-19, those under the Temporary Residence Transition stream can now count periods of unpaid or reduced work hours towards the required employment period. However, this period must have occurred after February 1, 2020, as a result of the pandemic. For any applicants over the age of 45 years in this stream, you may also be eligible for an age exemption if you're a high earner and experienced an income reduction. Again, this must be a result of COVID-19 and have occurred after February 1, 2020.
For those who have not spent this much time working in Australia, the Direct Entry stream and the Labor Agreement stream offer alternative options. The Direct Entry stream is for those who haven't spent a significant time working in Australia, but whose employer still wants to offer sponsorship for permanent residency. Usually, you will need to have at least three years of relevant work experience and apply within six months of being nominated.
The Labor Agreement stream is applicable for those whose current employer holds an agreement with the Australian government, allowing them to sponsor employees for permanent residency. However, this option may prove to be more difficult amid the pandemic as the Department of Home Affairs wants to ensure that Australian workers are prioritized. For the time being, employers will have to prove that they first tried to source Australian workers and that the position genuinely needs a foreign national.
The cost for the Employer Nomination Scheme begins at A$4,115.
Global Talent Visa (Subclass 858)
The Global Talent Visa (subclass 858) – formerly known as the Distinguished Talent visa prior to 2021 – provides permanent residency for those exemplifying outstanding, internationally recognized talent in the realms of sport, academia and research, the fine arts, or within their chosen profession.
You must be nominated for this visa by a nationally recognized and respected Australian citizen or permanent resident, citizen of New Zealand, or Australian organization. Unlike the other skilled visas, this visa only requires functional English language competency. The cost begins at AUD$4,180 and 90% of applications are processed within three months.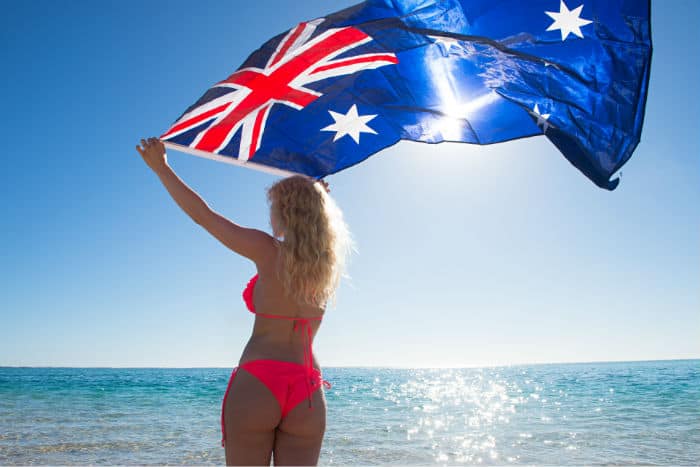 How to Get Australian Citizenship
After becoming an Australian permanent resident you'll have the option of pursuing citizenship. In order to do this, you'll have to stay in Australia long enough for naturalization, fill out the application, and take the Australian citizenship test. It may be a time-consuming process, but it actually isn't that tedious when compared to other countries.
There is one way to expedite this process and circumvent naturalization and the need to take the Australian citizenship test, by applying for Australian citizenship by descent. Before we jump into the specifics of how to get Australian citizenship, let's take a quick look at this much easier process.
Australian Citizenship by Descent
Obtaining Australian citizenship by descent is an easier and less costly process than any of the other options we have mentioned. There are only two main requirements: having been born outside of Australia and being able to provide documents proving that one of your parents was an Australian citizen at the time of your birth. You will not need to sit for an interview or take the Australian citizenship test.
There is no "birth tourism" down under; Australia does NOT grant citizenship to children born there unless at least one parent is Australian or the child's parent is there as a permanent resident.
If you are over the age of 18, you must also provide documents proving good character. This will require going through the tedious process of obtaining penal clearance certificates from any country where you have lived for more than 90 days. Any documents must be issued in English or translated into English by a translator approved by the Australian government.
You can apply for Australian citizenship by descent online or via physical forms. The cost of the application is AUD$315, unless you are applying at the same time as your older sibling, in which case your fee will only be AUD$130. After your application is processed you may be sent additional documents to fill out, but generally speaking it will still be a much less painful process than the other citizenship options. The entire process from submitting your application until receiving the government's decision generally takes about six months, making this one of the quickest pathways to citizenship.
Steps to Citizenship
Unless you can receive Australian citizenship by descent, there are five main steps you must follow to apply for Australian citizenship. We already discussed the first two steps above: temporary residence and permanent residence. The first steps on your pathway to citizenship involve applying for and receiving a temporary visa. You can then use your temporary visa to apply for an appropriate visa that would grant you permanent residency in Australia. Above, we've outlined the best temporary and permanent visa options for entrepreneurs, investors, and exceptionally talented employees.
After receiving permanent residency, there are three more steps to apply for Australian citizenship: naturalization, a citizenship application, and successfully completing the Australian citizenship test.
Naturalization
After becoming a permanent resident of Australia, you must actually live in Australia for four years before applying for citizenship. One year out of the four must have been spent as a permanent resident. The other three years can come from time spent in Australia before you became a permanent resident on a valid visitor's visa. For example, if you lived in Australia as a student, those years are applicable towards naturalization.
During the naturalization period, you cannot have been absent from Australia for more than 12 months total or for more than three months in the year before applying for citizenship. If your business interests require you to travel outside of Australia frequently, you're going to have to pay close attention to the amount of time you spend away from the country.
The Australian Citizenship Application
After the four-year period of naturalization, you'll be able to apply for Australian citizenship. Most people will be able to apply for Australian citizenship online. If you are applying as a migrant with permanent residence, you'll be applying for citizenship by conferral. For those under the age of 60, you'll need to have an interview and sit for the citizenship test.
If you are over the age of 60, you will generally be allowed to have a citizenship interview instead of taking the test.
Being Approved for Citizenship
After you pass the citizenship test or interview, your journey to Australian citizenship is not yet complete. You must attend a citizenship ceremony, make a pledge, and sign some documents before you officially become an Australian citizen. For some, the citizenship ceremony is a moving experience, for others, it's just another time-consuming step.
Afterward, you can apply for a passport, which you'll need to cash in on the travel benefits of holding Australian citizenship.
Citizenship Ceremony
The final stage in the process to becoming an Australian citizen is the citizenship ceremony. You'll be invited to attend a ceremony after your application has been successfully approved and you have passed the citizenship test. You must attend the ceremony within six months of your application being approved.
The ceremony usually takes about two hours. At the ceremony you'll be asked to make the Pledge of Commitment. After you have said the Pledge out loud, you are officially an Australian citizen.
Following the ceremony, you will receive your citizenship certificate, which is needed when applying for an Australian passport.
You will also be offered the opportunity to register to vote in Australia. Although you are not required to put your name on the electoral roll as a part of the ceremony, it is recommended that you do so to save yourself the hassle later. Unlike in the US, you are legally required to vote in Australia.
In most cases, it only takes about 15 months between the time you submit your application for citizenship and the day you make the Pledge of Commitment.
Getting a Passport
Your application for Australian citizenship was processed through the Department of Home Affairs. If you would like to receive an Australian passport, you will have to submit a separate application through the Department of Foreign Affairs and Trade.
Like your citizenship application, you'll be able to apply for a passport online. As a new citizen, the Department of Foreign Affairs and Trade will ask you to provide your Australian citizenship certificate, as well as documents proving your residential address. The online application will explain in further detail the documents you must provide and steps you must take depending on your situation.
In some cases, you may also be asked to provide a guarantor or referee to confirm your identity. Your guarantor or referee must be an Australian citizen over the age of 18, known to you for more than a year, not related to you in any way, not living at your address or romantically involved with you, and possessing a valid Australian passport or registered to the electoral roll at their current address for at least 12 months.
Your guarantor or referee may have to fill out a portion of the application and endorse one of your passport photos, writing 'This is a true photo of (applicant's full name)' on the back in black ink. He or she may also be contacted by the Australian Passport Office and asked a few questions.
Although beginning your application online will make your life much easier, all applications must be submitted in person. That means you'll have to print your online application checklist and make an appointment to lodge your passport application at your closest Australian post. If overseas, you'll have to find your nearest Australian consulate and file your application there.
You will have to submit all original documents at the consulate or post. The official handling your case will make copies of your documents and promptly return them to you. You will also be asked to sign your application, endorse your passport photos, and pay the application fee.
Once you successfully submit the application and all required documents, plus the fee of AUD$282, you should expect to receive your passport within three weeks.
If you're in a hurry, you can apply for a priority passport for an additional fee of AUD$301. In this case, your application should be processed, and your passport issued within three weeks of receiving your application.
For Australians applying overseas, you'll be able to receive your passport, but will be expected to pay an additional fee of AUD$135. And yes, Australia does allow citizens to hold multiple citizenships and passports.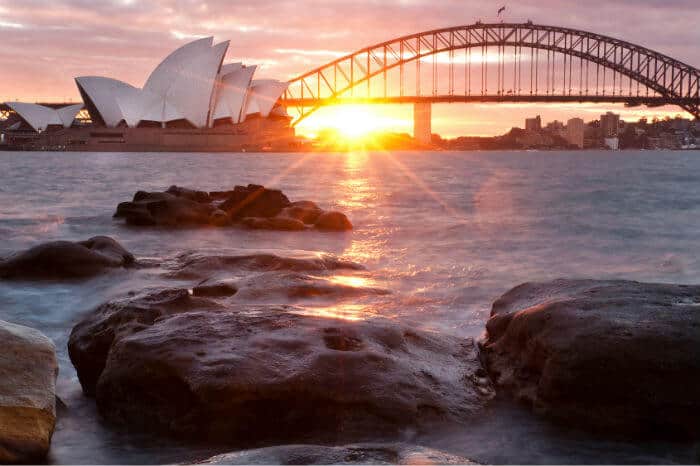 How to Get Australian Citizenship: Summary
Getting Australian citizenship may seem like a mind-numbing, long, and expensive process. That may be, but it's a lot simpler than other options out there. And the naturalization period is also half the time of some countries. Plus, Americans and Canadians won't have to learn a new language or take a language test.
True, you will have to spend a significant amount of time wrangling bureaucrats, but much of the process is automated and can be completed from the comfort of your couch. The few times when you will need to meet with an immigration official, you will do so by appointment. I know it sounds crazy, but not all immigration offices in the world offer appointments.
To summarize, the process for Australian citizenship is as follows:
1. Temporary residence
2. Permanent residence
3. Naturalization (after four years)
4. Australian citizenship test
5. Citizenship ceremony
If you're applying for Australian citizenship by descent or if you are married to an Australian citizen, the process will be much easier and faster. So yes, it may seem onerous, but don't despair. As far as the citizenship applications go, applying in Australia may be less hellish than some other developed countries like the United States.
What's important is that you find the proper citizenship for you. If you're an investor and speed is important in obtaining citizenship, you might consider citizenship by investment as an alternative to Australian citizenship. While the Australian passport is hard to beat, it does come with rather high tax implications that might be a turn-off to some business owners.
If you'd like help finding the best passport for your needs, reach out to Nomad Capitalist today.