This article discusses how to get EU citizenship as an American, the benefits of an EU passport for a US citizen, and why is it necessary to get your European citizenship today.
Investors and entrepreneurs worldwide have always valued EU countries for their excellent living standards, business climate, and investment opportunities. European countries are also some of the safest and happiest countries in the world thanks to their social welfare systems, affordable healthcare, and community values.
The US also attracts millions of investors, entrepreneurs, and digital nomads yearly. However, European Union citizenship offers one thing that US citizenship doesn't – the right to live, work, and study legally in 27 member countries.
Tired of living in the US? Want to become an EU citizen and add a European passport to your passport portfolio? Set up a call with us today to know all your options.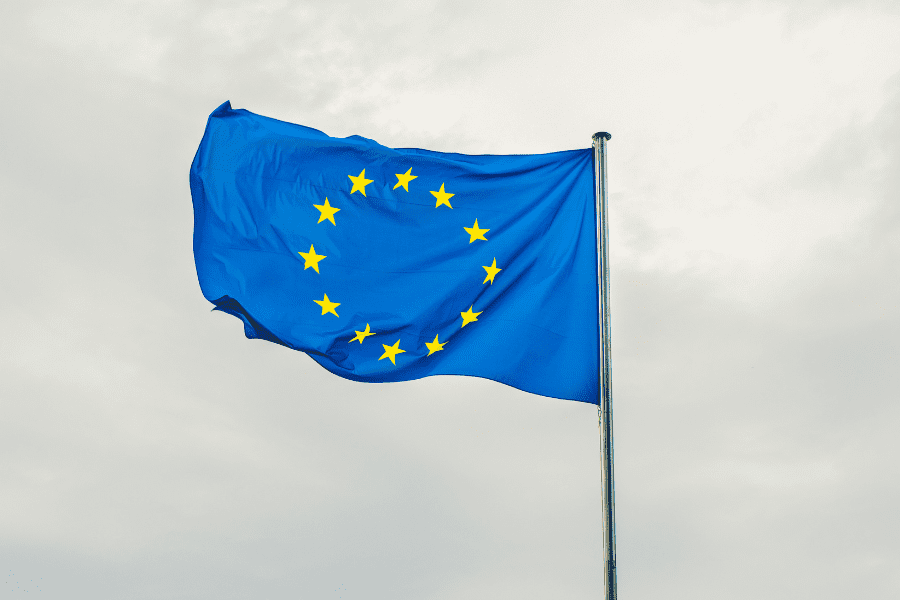 How to Get EU Citizenship as an American – TLDR
Tired of citizenship-based taxation and want to renounce US citizenship? Want a Plan B so that the US government can't hinder your movement as it did during the pandemic? Or maybe, you're just a Nomad Capitalist who wants to diversify their passport portfolio because you know it's the right thing to do for your freedom and peace of mind.
No matter the reason, obtaining European citizenship, especially EU citizenship, can improve your life in many ways. No more alarming crime statistics, inferior healthcare, dealing with the IRS (if you renounce), or paying hefty taxes.
Got your eyes on EU passports but don't know where to start or which EU country to choose? Hop on a call with us to know the best EU citizenship for you and go where you're treated best.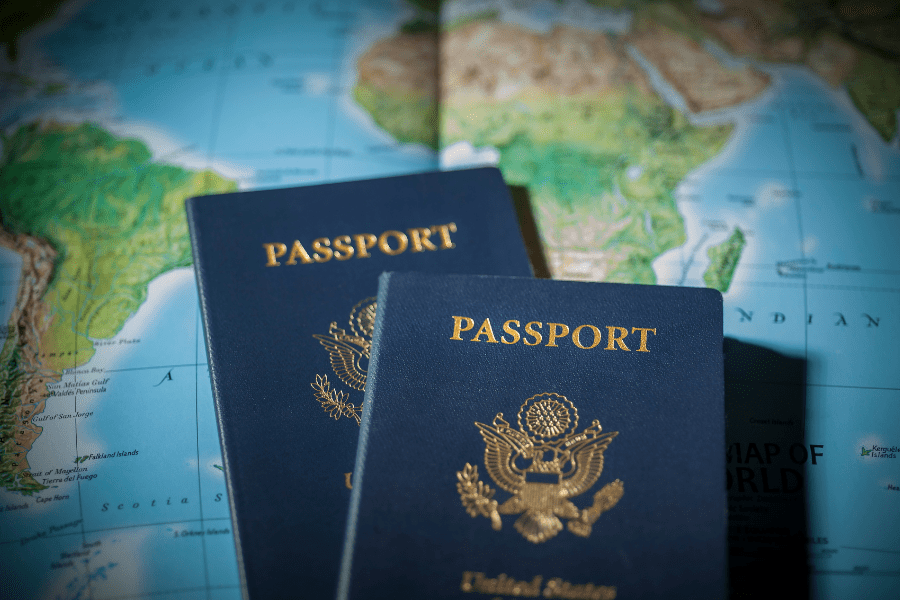 Benefits Of Getting EU Citizenship As An American
Right to Live, Work, and Study in the EU
The best part about getting an EU passport is that you don't even need to live in the country you acquired citizenship in. You can simply go to any EU country of your choice, register yourself, and live, study, or work there without any restrictions.
Let's say you obtained Bulgarian citizenship. You can go to Italy and start living there instead – no questions asked. Your US passport doesn't let you do that.
Immense Travel Freedom
The US passport is by no means a shabby one and offers immense travel freedom. However, what it can't do is let you live in a European country past ninety days. With a US passport, you can only roam these beautiful European countries as a tourist. However, an EU passport lets you truly immerse yourself in the European experience for as long as you want.
Access To World's Largest Single Market Area
The European Union is the world's largest single market area. EU citizens, especially investors, and entrepreneurs, have access to a favorable business climate, stable political and economic landscape, vast consumer market, several trade agreements, and more. For a non-EU national, EU citizenship can open many doors to business and investment opportunities.
Say Good-Bye to Hefty Taxes
The US levies citizenship-based taxation, meaning no matter where you live, you need to report your income and possibly pay taxes on them to the IRS. There are over 800 IRS forms making the US tax filing system as complicated as it can be.
People often make the mistake of thinking Europe has high taxes which isn't exactly accurate. Yes, some European countries do have high taxes but depending on where you live in the EU, you can eliminate or drastically reduce your tax bill (to single digits).
How to Get EU Citizenship As An American
Americans can get EU citizenship through the same channels as the rest of the people:
Citizenship by investment
Citizenship by naturalization
Citizenship by descent
Citizenship by marriage
Citizenship by exception
Let's discuss all these options below.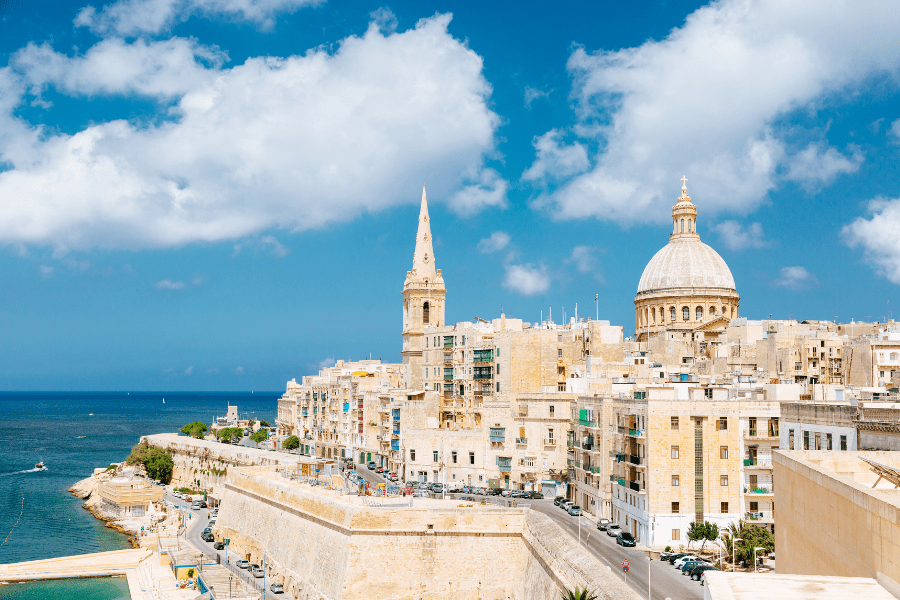 Obtaining EU Citizenship By Investment As An American
Although time is running out for CBI programs in the EU due to strict EU regulations, there are still some open to applications if you hurry.
Malta citizenship by investment program is one of the most renowned EU CBI programs. With a price tag of over $1 million, it's quite an expensive entry route to the EU. However, once you're in, you can expect excellent living standards, affordable cost of living, a favorable tax regime, and brilliant weather.
If you can't spare one million dollars for a second citizenship, you can look into several EU residency by investment (RBI) programs. For example, Malta has one. So do Greece, Italy, and Cyprus. Such EU RBI programs are also called Golden Visas.
If you opt for RBI, you'll need to invest in the country's economy by starting a company, buying real estate, or investing in the country through some other method. You'll also need to wait a few years before getting your passport. The investment routes and the timeline to get a passport depends solely on the country you're aiming for and its regulations.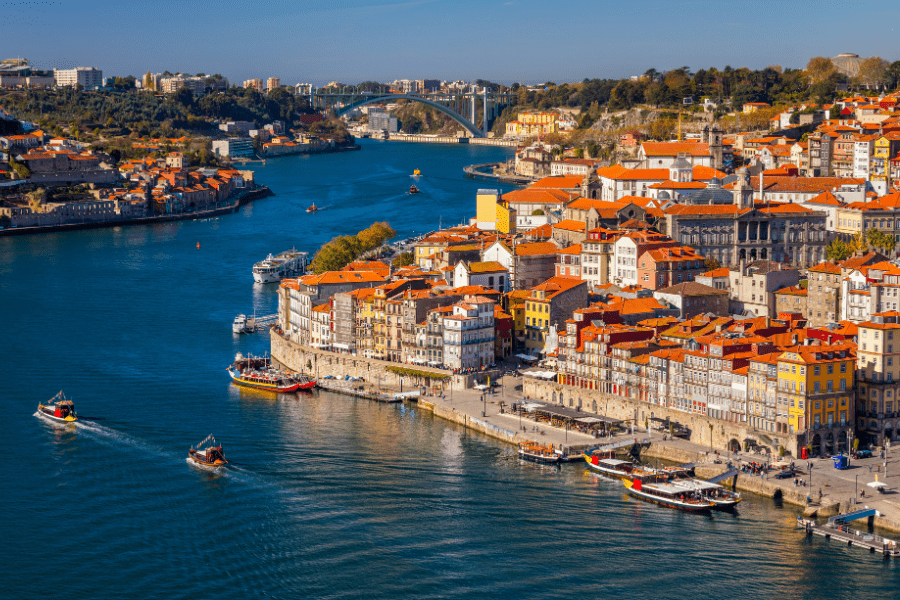 Obtaining EU Citizenship By Naturalization As an American
Don't want to invest in an EU country to get your second passport? No issues. You can always spend some years there, become a legal resident, comply with all the laws, and work toward obtaining citizenship.
Portugal has the shortest naturalization period in the EU . In just five years, you can apply to become an EU citizen and have the immense travel freedom (travel visa-free to 173 countries) that comes with a Portuguese passport, currently ranked fourth in the world. You can obtain legal residence in Portugal through D2 and D7 visas.
Each EU country has its own naturalization timeline. For example, Poland grants permanent residency after five years and citizenship after another three years. In contrast, in Austria, you may need to spend ten to thirty years to obtain citizenship.
Obtaining EU Citizenship By Descent As an American
Citizenship by investment (CBI) is the fastest way to get a second citizenship. In contrast, citizenship by descent (CBD) is the cheapest. If you can prove your bloodline to a particular EU country that offers citizenship by descent, you can get your second passport at almost no cost. Talk about a sweet deal.
CBD may be the cheapest route, but it certainly isn't the most straightforward. There's tons of paperwork to deal with, and you must demonstrate documents that go back multiple generations.
We understand the struggle, and that's why we make the whole process a breeze for you through our Citizenship by Descent Plan. Through our Citizenship by Descent Plan, we help you reconnect with your roots and get a shiny new EU passport.
Some of the most common EU countries that offer CBD are as follows:
All these countries allow dual citizenship, so you don't need to worry about renouncing your US citizenship (if you don't want to) to get your second passport.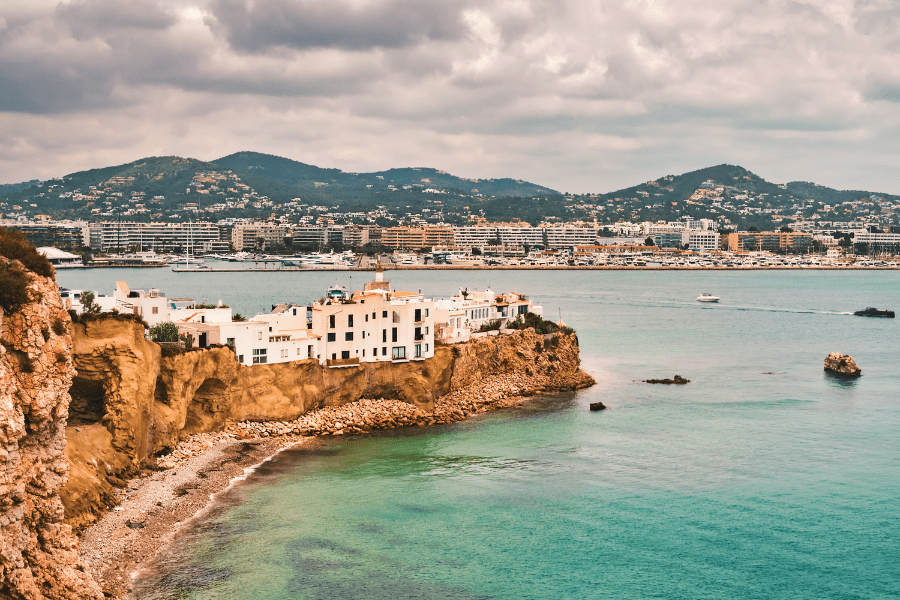 Obtaining EU Citizenship By Marriage As an American
Citizenship by marriage is another common way to obtain citizenship. It might raise a few eyebrows but it is absolutely legal, and many people have acquired a second passport through this route. One misconception about citizenship by marriage is that you'll get your second citizenship instantly. That's not the case. You will still need to live in the country for some years and most possibly pass language or history tests to prove ties to a country.
Some EU countries that offer fast-track naturalization to people married to their nationals are as follows:
Spain
Portugal
Italy
France
Obtaining EU Citizenship By Exception As an American
Citizenship by exception is the rarest method for anyone to get a second passport. To acquire second citizenship through CBE, you must make a significant contribution or perform any exceptional activity in favor of the country's economy per its legislation.
Just last year, American singer Dua Lipa was granted citizenship of Albania for promoting the country through her music and general stardom. Usually, athletes and celebrities get citizenship by exception.
Get Your EU Passport Now
EU Golden Visa and CBI programs are closing at record rates. Portugal Golden Visa – one of the most renowned Golden Visa programs – ended this year. The Cyprus CBI program, which was also one of the most coveted CBI programs granting EU citizenship suspended in 2020. With popular programs in the EU closing fast, your window to get your EU second passport is shrinking by the minute.
This time next year you could either be a European citizen or just a regular American reading about another excellent EU program getting shut down. The choice is yours. We suggest you hop on a call with us and plan your European future now.