This article discusses the Italian Golden visa, its eligibility requirements, benefits, and application procedure.
Millenia-old cities, unparalleled gastronomic heritage, and pristine nature have made not just tourists but also expats flock to Italy's shores.
Like several European countries, Italy also has a Golden Visa program. What makes it stand out? For starters, its minimum investment amount is far lower than Portugal or Spain's Golden Visa programs. Moreover, both Portugal and Spain are discussing huge changes in their GV programs, ranging from scrapping off real investment route to shutting down the whole program altogether. Italy, so far, hasn't done that.
Italy might also make sense for high-net-worth-individuals from a tax perspective – thanks to its lump sum tax program. Greece also has a similar program.
If you want to establish residency in Italy without worrying about any physical presence requirements, Italian Golden Visa might just be for you.
With any Golden visa or regular residency/citizenship, there are several factors to keep in mind. Just because an immigration program is the best in the world doesn't mean it's also the best for you.
That's why at Nomad Capitalist we assess your situation holistically and curate a tailored Action Plan that addresses all aspects of your life – not just the "moving overseas" part.
Sounds like something you'd be interested in? Get in touch with us today to go where you're treated best.
Italian Golden Visa Program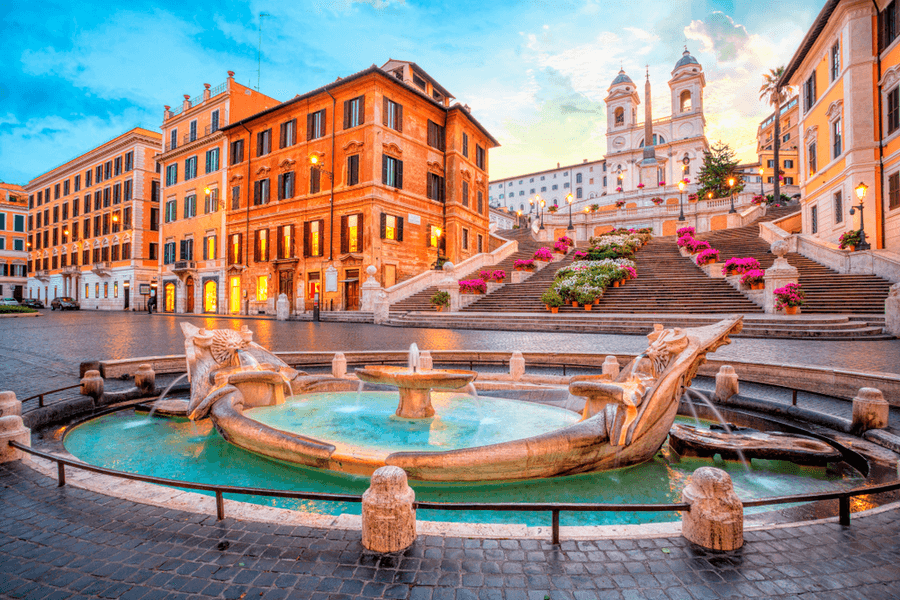 Before we get to the nitty-gritty of the Golden Visa for Italy, let's get on the same page as to what it is.
Launched in 2017, it's a European Golden Visa program, which is a way to gain Italian residency by investment, initially temporary, and later gain permanent residency in Italy by investment.
Let's take a look at the current Italy Investor Visa requirements.
Eligibility Requirements for Italy Golden Visa
While all non-EEA citizens can apply and receive the Golden visa for Italy and a subsequent residence permit, applicants must choose one of the following investments to make:
A €250,000 investment in an already existing local startup. You can find a full list of startups you're able to invest in here.
A €500,000 investment in a local company that's incorporated and operates in Italy, to be held for a minimum of two years.
A donation of €1 million to support a public interest project in education, culture, immigration management, scientific research, preservation of cultural and natural heritage, or similar.
A €2 million investment in Italian government bonds, to be held for a minimum of two years.
While the options are varied, there are several things that are worth paying attention to.
First, there is no real estate investment option. That can be a real pain for those who just want to buy a seaside villa and forget about the whole visa application process.
Second, all of the investments are pretty high up on the risk scale, except the government bond one. Of course, that's reflected in the highest required investment sum.
If you want to lower the investment and go with a startup, the risk rises. Such companies are notorious for failing – approximately 90% of them shut down. If that happened, you would be unable to recoup your investment.
Finally, a donation of €1 million is pretty straightforward, but it's all sunk costs. It's up to you to determine if the Italy Golden Visa cost, or the Italian quality of life to be particular, is worth that much money.
The Italian Visa Application Process
If you've made up your mind and would like to pursue the Italy investor visa, here's how you can apply.
First of all, let us just reiterate that you must be a non-EEA citizen. You must also be an adult older than 18 years and will need to prove that you have a clean criminal record.
You will also need to show that all of the financial assets that you're about to invest in Italy to qualify for the Italy Golden Visa and to obtain it legally, are liquid (ready to be transferred), and in your name too.
Then, it's a three-step process, all carried out via the Official Investor platform.
1. Obtaining a Nulla Osta
First, you'll get your nulla osta, a certificate of 'no impediment' that's issued by the Investor Visa Committee for Italy – the legislative body of the Italy Golden Visa.
The procedure is rather quick. You will get the certificate issued within just 30 days of sending in your filled out application.
Plus, it's free and all of the steps required to obtain it can be carried out online.
Unlike in other countries, you don't need to make the investment before you're approved for the visa. A simple declaration saying that you commit to using the funds for the investment is enough to get your application approved.
That's great because, otherwise, you could be making an investment and end up getting rejected for the Golden Visa – a situation that no one would like to be in, really.
To apply for this certificate, you'll complete a bunch of forms online and attach the necessary documents to the platform. You'll do that by scanning them.
The documents may be in Italian or English, which is great news. If your documentation is all in English, there won't be any need for official translations or apostilles.
The documents that you'll need to submit are:
A passport, for your personal identification.
A certificate proving that the funds that you're going to invest in Italy are your own and were acquired legally.
A CV (resume).
A police clearance, proving that you have no final or pending criminal charges.
A description of your chosen investment route (maximum 1,000 words) and proof that the intended recipients have given consent, for example, the startup stakeholders have agreed that you'll invest in their company.
A declaration that you're going to actually invest the required minimum sum.
A declaration of which municipality you would like to settle in once in Italy.
You will need to set up an electronic signature so that you're able to send off your application. There are instructions on how to take care of the electronic signature on the platform.
Then, the Investor Visa Committee will check out your documents and evaluate your application.
If everything is in order and all of the required documents have been submitted, you will get a decision within 30 days, as we previously mentioned.
2. Obtaining The Golden Visa for Italy
The next step is to apply for and get the actual Italy Golden Visa.
Keeping in mind that the nulla osta is valid for six months, you should apply for your visa within that time frame.
Find your nearest Italian embassy or consulate, and submit the following documents to obtain your investor visa:
A copy of your nulla osta
Proof that you have accommodation in Italy. A confirmed hotel booking is sufficient.
Proof of income from the previous fiscal year. You need to have sufficient funds for yourself and your family. Currently, the sum per person per year is approximately €8,500.
A passport picture of yourself.
A valid passport proof.
Proof of residence in your current country.
Again, all of these documents have to either be in Italian or English. If they're not, you'll need to officially translate them and get them certified.
3. Obtaining the Residence Permit
It's time to make travel plans!
The main goal of the investor visa is to get your residence permit and once you receive your visa, you're free to enter Italy and apply for one.
The visa is valid for two years, so you should plan to obtain your Italian temporary residence permit within that time.
Once you travel to Italy, you'll have to visit your local police station called Questura to apply for an Italy Investor Visa Residence Permit. That needs to happen within eight business days after you land.
You'll need to pay approximately $100, present them with passport pictures, and all the regular identification documents. It's a straightforward process.
This permit will be valid for two years, and the time will start ticking on the day that you legally enter Italy with your visa.
And what about the investment?
Once you apply for your residence permit, it's time to actually fulfill your commitment and make that investment.
If you fail to do so within three months, your visa will be canceled and you'll be required to leave Italy.
4. Permit Renewal 
And what happens after the two years of the permit's validity are up?
Well, then, you'll need to apply for a renewal, granted that you've maintained your original investment in its entirety.
If you don't, your residence permit will be revoked and it won't be possible to renew it. You would have to go through all of the motions again.
Once renewed, your permit will be valid for a further three years.
In total, after five years have passed, you would be able to obtain a permanent residence permit.
After ten years, you'd technically become eligible for citizenship by naturalization, but that's a whole different topic.
The Pros and Cons of the Italy Investor Visa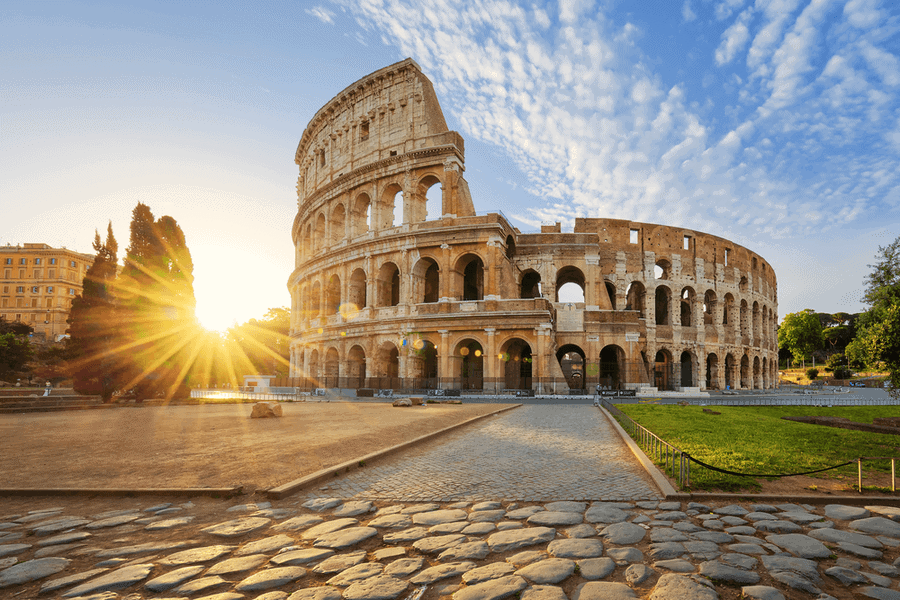 As with everything in life, there are pros and cons of the Golden Visa for Italy too.
Therefore, we would strongly advise against making such a big financial decision all by yourself. Talk to our experienced team today to have a better grasp of the full picture.
Main Pros of the Italy Investor Visa
European residence. Since Italy is part of the Schengen area, you would get the freedom to live and travel in all of Europe. This is one of the biggest and most obvious pros of the Italy investor visa. While you won't be able to settle or work just anywhere, having the whole of Europe at your fingertips, unrestricted, is a great perk.
Considerable red tape cut. Sure, Italy is notorious for its bureaucracy, but it has really made the investor visa process as straightforward as it could be. The application process is fully online, relatively easy, and processing is quick.
Flat tax option. All investors residing in Italy are able to take advantage of the flat tax option. All foreign-earned income is subject to a maximum annual tax cap of €100,000. You must first obtain residence and then apply for the lump-sum tax option.
Bring your family. You can get your spouse, children, and even dependent parents to come along and become residents of Italy. No additional investment is required.
Subsequent Italian citizenship. Eventually, you would be able to apply for Italian citizenship, gaining access to live, work, study, and travel all over the European Union. There is no direct Italian citizenship by investment programmes.
That dolce vita. Italy offers a lifestyle like no other country in the world. Its gastronomy, landscapes, and climate really are one of the best on this planet.
Main Cons of the Italian Golden Visa
High-risk for lowest investments. Even though the minimum investment sum is comparable to some of the other countries in Europe, the risk attached to the types of investments that you're required to make is considerably higher, e.g. startups.
No diversification options. The Italy investor visa program is very rigid. You need to choose just one investment route, and even then, only a single way forward is available. For example, you must invest in just one startup or one company. If investors were able to allocate capital across multiple companies or even allowed to mix financial assets (e.g. buying company stocks and government bonds), Italy would be a much more attractive option in the grand scheme of things.
Unfavorable business environment. We're not just talking about high tax rates here. Bureaucracy in Italy, just like in the entire region of southern Europe, is a beast, and many startups and companies are victims of the antiquated system.
Wobbly economy. An Italian default isn't unthinkable, and the country has one of the highest debt-to-GDP ratios in the world. Investing in Italy is a riskier affair than it could be.
Alternative Ways to Obtain Residency by Investment in Italy
Ever since it first launched, investment immigration professionals weren't overly keen on residency by investment Italy program – including Andrew. The required investment amount was simply too high to appeal to most.
But even with the threshold lowered, Italy isn't the holy grail for all people looking to become a resident by investment.
Luckily, there are alternative programs to the three residencies by investment Italy that you can go for, four of which would still allow you to become an Italian resident.
1. Campione D'Italia – a special program in the Campione region of Italy.
You'll have to either purchase and own a property or rent one to take advantage of this special tax regime. The main benefit is the aforementioned flat tax regime, but there are a few added benefits too.
Compared to the general Italy flat tax regime, Campione D'Italia allows you to conduct business activities in Italy and Switzerland freely, as well as pay no EU VAT. Your physical presence in the region, while required, is not strictly enforced.
2. Italian Elective Residency – great for those who generate rental income or are retired.
This is a visa program that's meant as a temporary residence for a period of up to five years, with annual renewals. You must have an annual passive (not active) income of at least €31,200. This can include annuities, pensions, rents, etc. but not salary income. You must also spend at least 183 days in Italy or the European Union per year. Under this visa, you cannot do any business in Italy.
3. Other European Golden Visas – a good alternative for those who aren't set on living in Italy.
As we already mentioned, there are many other golden visa programs available in Europe, many of which give you more investment options and have lower minimum investment sums. It's up to you to choose which one you'd like to go for if you think that the Italy-specific options aren't going to work for you.
Would you like to invest as little as possible, perhaps even share an investment with your friends? Take a Look at Greece's Golden Visa. Want to invest in real estate? Then Portugal Golden Visa could be a great option.
Tax Benefits for Italian Residents
Once you obtain residence in Italy, you can apply for one of two tax benefits. The first is Italy's flat tax option, which is ideal for those seeking a high standard of living and a tax residency.
If you're a high-net-worth individual, then the Italy flat tax option (also known as a lump-sum tax regime) could be a great idea. If you move your tax residency to Italy, your tax on worldwide income would be capped at €100,000. Meanwhile, any income made in Italy will be taxed progressively, as per Italian law.
This option is valid for people of any nationality for a period of 15 years. You can also include family members for €25,000 extra per person per year.
Fun fact: Cristiano Ronaldo is an Italian tax resident, taking advantage of the Italy flat tax option and safeguarding his riches.
The second tax benefit you can take advantage of in Italy is the special Italian tax regime for Impatriati – ideal for employees, the self-employed, and retirees.
If you haven't been a tax resident in Italy for the last two years, you can move to Italy and apply to pay taxes on just 30% of your income, with the maximum tax rate for personal income being approximately 13%.
Investors are further incentivized if they move to many of the southern Italian regions (e.g. Abruzzo, Campania, Puglia, Sicily, etc.) where income tax is only applied to 10% of your income. You can take advantage of this special tax regime for a total of five years.
Is Italian Golden Visa Worth It?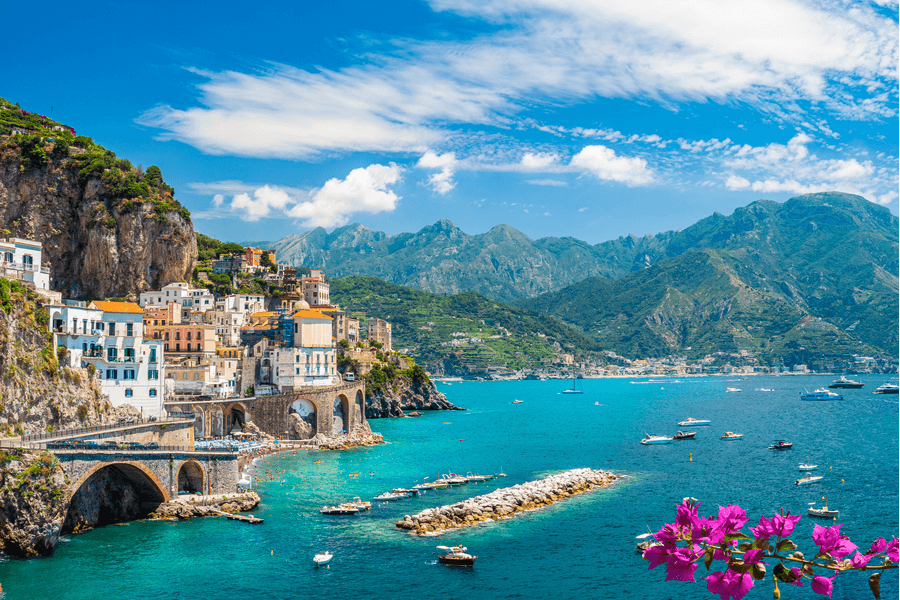 Italy has been set in its bureaucratic ways forever, and it certainly doesn't have a stellar reputation for investors and for entrepreneurship in general. Plus, its investment options are high-risk.
However, sometimes, being successful means taking calculated risks. And there is no denying that Italy offers a second-to-none lifestyle that very few other countries can offer a wealthy individual.
Moreover, European Golden Visas are getting harder to qualify for lately. Portugal and Spain are already talking about scrapping the entire program or at least getting rid of the real estate option (usually the most attractive option for investors).
So, if you would like to take a chance on Italy's Golden Visa while it's still in its infancy and see that the lump sum tax regime could help you achieve your financial goals, set up a call with us today.
We can help you come up with a holistic financial plan so that you can go where you're treated best and reap the rewards that a Nomad Capitalist lifestyle can offer you.
Italy's Investor Visa – FAQ
Does Italy have a Golden Visa program?
Yes, Italy has a Golden Visa program also known as the Italy investor visa.
How long is the Italian investor visa valid for?
The Italy investor visa is valid for two years. During this time, you can use the visa to legally enter Italy and get a temporary residence permit. 
How can I renew my Italian residence permit?
If you used the investor visa to enter and start living in Italy, your initial Italian residence permit will be valid for two years. You can easily renew it for another three years after it expires. 
Once you've spent five years in Italy, you'll be able to apply for permanent residence, if you so choose. Otherwise, you can always opt for another renewal of three years. 
Can I get Italian citizenship as an investor?
If you wish to become an Italian citizen, you'll have to spend at least ten years as a resident. Then, you'll have to apply to get Italian citizenship by naturalization. There is no direct citizenship by investment program in Italy.
As an Italian citizen, you would be able to travel, live, and work freely in any EU country, vote in elections, and pass this European citizenship to your children. 
Can I apply for the Italian investor visa as a legal entity?
No, only private individuals can obtain an investor visa in Italy. In other words, you can only apply as a person and not via a business of any kind. 
Can people of all nationalities apply for an Italian investor visa? 
Yes, there are no excluded nationalities. Absolutely every non-EEA citizen can apply and potentially receive the Italian investor visa. 
What sort of companies can I invest in via the shares option?
The company has to be a limited company that's incorporated and resident in Italy. It doesn't need to be listed but can be if you wish. The company must have been working for at least one year and be currently active.
One option would be to establish a staffing company that would employ your team. This would present some complications with employee visas and transfer pricing, but there are ways to make it work. Best of all, your entire company would not need to move to Italy to use this option.
What types of investments can I make to get the Italian investor visa?
You can either invest in government bonds, company stocks, make a donation, or invest in a startup. The type of investment must be chosen at the time of submitting your visa application and cannot be changed afterward. 
Can my family come to Italy with me if I'm an investor?
Yes, spouses and dependent children can accompany you and legally reside in Italy for as long as your residence permit is valid. Dependent children over the age of 18 can also join in special cases (i.e., if they're disabled), as well as parents over the age of 65 who are financially dependent on the main applicant. 
Can I work in Italy while I live there under an investor visa? 
Yes. You're free to hold any employment status in Italy during your time there as an investor. You can be employed or self-employed without any problem.